If you're looking for budget-friendly, inexpensive gifts for the woman who has everything, you're in the right place.
Today we're going to give you some tips on how to find a meaningful (and affordable) gift for the woman in your life who has everything and needs nothing.
Then we'll list 15 specific ideas to inspire your search for the perfect gift for her.
Each gift will be moderately affordable. Everyone's budget is different, and "inexpensive" can mean different things to different people. But we're not going to list high-end luxury items on the one had or Dollar Tree junk on the other. These are typical, low-to-mid-priced gifts that would fit most office party gift budgets.
Our website is supported by our users. We sometimes earn a commission when you click through the affiliate links on our website. See our privacy policy & disclosures for more information.
Tips on Choosing a Gift for the Woman Who Has Everything
When searching for the perfect gift for the woman who has everything, consider these four tips:
Give her something edible, consumable, or single-use
Create something personalized
Find a premium or "buy-it-for-life" version of something she already has (and uses)
Come up with a gift that is uniquely meaningful based on your relationship, what she loves, your inside jokes, etc
Give her an experience.
Edible, consumable, and single use gifts: If it's something she's going to buy anyways (like food), get her a really nice version of it. Premium organic fruits, single origin coffee, hand-crafted artisan chocolates, luxury soaps, indulgent creams or perfumes.
Personalized gifts: Sure, she may have towels, mugs, t-shirts, bathrobes, cutting boards, and so on. But does she have monogrammed towels? Personalized mugs? A t-shirt with your own inside joke printed on it? Personalization takes a gift to the next level.
Premium or "buy-it-for-life" gifts: This is a great way to come up with a thoughtful gift idea for the practical woman. Instead of silly, cheap junk or decorative baubles, get her something she will use for the rest of her life. Maybe it's a really nice beach towel, or a full-grain leather belt, or a top-notch tool or accessory for her favorite hobby.
A gift that is uniquely meaningful: This one is important for us guys to consider. It's easy for some of us to assume, for example, that because she already has plenty of necklaces she doesn't need (or want) another one.
Well, that's just plain not true. She may have a ton of necklaces, but styles and trends change over time, and she'll get tired of wearing the same things over and over. Plus, some types of gifts (jewelry is definitely one of these) are never a bad choice, because they convey something romantic in their delicacy and beauty.
So, factor that in. My wife has a typical number of necklaces, but she would love to receive a new one with, say, a sea turtle because she loves the ocean, the beach, and all sea life.
Experience gifts: Give her something that she will remember for a lifetime. Take her on an adventure – near (a picnic; a horse-drawn carriage ride through the Historic District) or far (an island getaway; snowboarding in the Rockies). We've covered experience gifts extensively here so I'm not going to get into it today.
---
Ok, so now we've shared our best tips to help you choose the perfect gift for someone who has everything.
Now let's take a look at some wonderful – and very specific – gift ideas.
15 Inexpensive Gifts for the Woman Who Has Everything
What do you give to the woman who has everything?
Consider giving….
1. Chocolate
We could list a million reasons why this is a great gift for the woman who has everything: It's the ultimate comfort food. Antioxidants. Magnesium. A sense of romance and decadence. Delicious.
But really, it all boils down to this:
She wants chocolate.
So give it to her! She'll love it.
2. Wine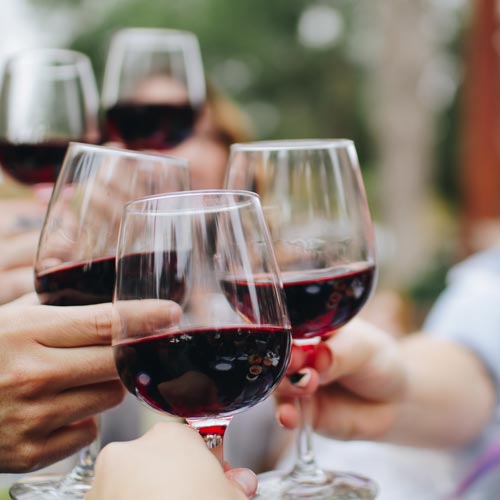 Uhhhh…. pretty much take what we said about chocolate and apply it to wine.
Then get her some. (Buy at the store or do a "Wine Month Club" like this one.)
Oh, and for an extra-special gift, give it with one of these:
3. Personalized Wine Opener
This will go perfectly with that bottle of wine, it's personalized with her name (or whatever else you want), and it doesn't cost too much, either.
4. Chef's Knife
This is one of those "buy it for life" ideas. And a good quality kitchen knife is something everyone needs!
Of course you can substitute this gift idea with a range of other products. Think about things that she uses regularly, and get her a good version of it.
Kitchen accessories are (almost) always a good idea. Most people cook at home at least occasionally, so having good quality kitchen equipment ready when she needs it is important.
The chef's knife is a mainstay, and probably the best place to start. For more inspiration, here are 17 must-have kitchen accessories that also make great gifts.
5. Personalized Cutting Board
This, to be a little on the nose, would go perfectly with the chef's knife.
Bamboo is a truly renewable resource, and actually helps maintain cleanliness, so it's great for the kitchen.
Everyone needs a cutting board (or five, like in my house, where we messy-cook). Doubly so if you cook a lot.
So why not gift a uniquely personalized cutting board for the woman who has everything? It will be a hit.
6. Tea Serving Set
Tea always has been and always will be a classy choice to enjoy with company.
For the woman who has everything, sure, she probably has a set of mugs. Sure, she has a kettle. Maybe even a teapot.
But does she have an utterly adorable matching set with teapot, teacups, saucers, sugar bowl, cream pitcher, and filter?!
We thought not. So give her one and watch as she becomes wild about showing off your gift at all her tea parties.
Related: How to give thoughtful gifts
7. Exotic Travel-Scented Candles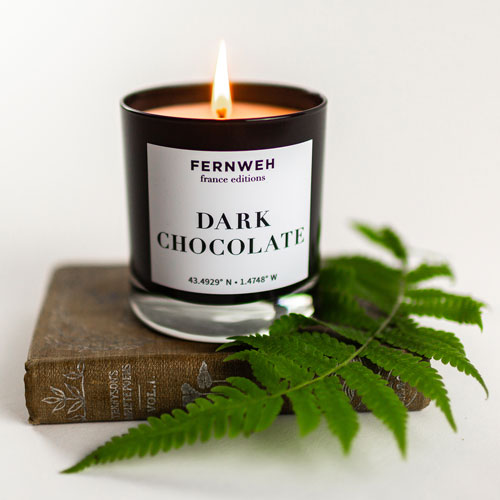 She can never have enough candles. Especially when they are scented like these ones.
From Fernweh (which, loosely translated, means "wanderlust"), these artisan-crafted candles feature lovely aromatic sensations inspired by faraway lands.
The scents are unlike anything else on the market (in my experience), and the hand-poured, soy-based candles are pretty sizable, yielding a burn time of 110 hours per candle.
Yes. 110 hour burn time. Each.
With a set of three, she can light one every day for an hour… for nearly an entire year.
And trust me, they smell amazing. Scents include:
8. Horse Lover Personalized Tumbler
If she:
Needs to drink, and
Loves horses
… then this Personalized Horse Lover Tumbler is the ideally unique gift.
Related: 21 Whimsical Gifts for Horse Lovers & Equestrians
9. Necklace
This gorgeous raw gemstone necklace features a natural Aquamarine birthstone on a simple chain. For simple, affordable elegance, you can't beat it.
Jewelry is always a good choice for her. There are just so many styles, designs, and options. You're sure to pick something original, whether it's an antique, something handcrafted, fine metals or stones (though that will definitely cost more), or personalized.
10. Flowers
There's nothing quite like flowers, is there? The stunning colors, the fresh scent, the fragile, temporary beauty…
Flowers will never go out of style. And no two flowers – or bouquets – are ever the same.
Whether you find a field of wildflowers and pick them just for her, order online from ProFlowers (crafted by a local florist), pick them up at the grocery store, or order a monthly subscription of flowers delivered, well, she'll love it.
11. Personalized Bird Feeder
I guarantee you she doesn't have a bird feeder with her name on it. So, this is an original gift, something that even the woman who has everything (probably) doesn't have.
But also consider that it:
Goes outside, and doesn't take up space in a closet somewhere
Feeds the birds, sustains life, draws in nature
Looks great and helps decorate the backyard or garden
Is personalized and totally unique
So get her one already!
12. Journal Set
Everyone can use a nice journal. Whether she's the type to keep a daily diary, or just needs the occasional space to write down a note (practical!) or a doodle (artsy and creative!), a personalized journal will always be a great gift idea.
13. Digital Notepad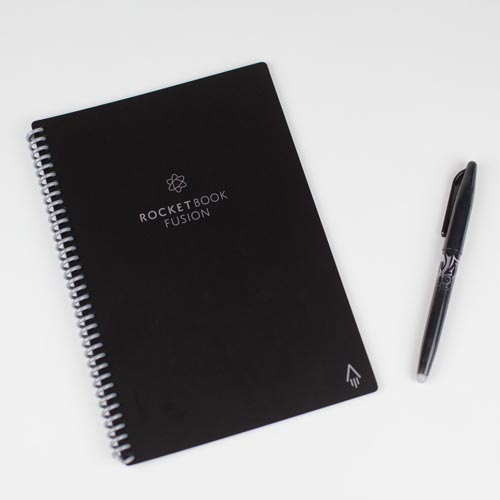 Some people need to work in the digital world, and that's ok. This notepad fuses both worlds – the physical and the digital – by capturing hand-written notes and artwork then saving them to the cloud.
Learn more here.
14. "Treat Yo' Self" Spa Gift Set
The name says it all, right?
The woman who has everything will still need more spa stuff. That's why consumables – whether food or self-care products – are always a good gift idea.
This set is organic and includes a natural soy candle, body butter, soap, lip balm, and more (including handmade caramels, whaaaat??). Get it here.
15. Learn a New Skill
Has she always wanted to become a Yoga instructor? Learn salsa or ballroom dancing? Calligraphy? Wine tasting? Guitar? Bagpipes?
Give her the beginning accessories and an online class on her "I wish I knew how to…" topic. Make sure the accessories you get are high-quality, so she knows you're serious about it.
For instance, if she wants to start a podcast, don't just get a cheapie microphone. Get her a good one.
Here are some courses you could gift her:
You can also check your local resources (community centers, colleges) for seminars and courses. If you can, take the class with her so you can both enjoy the experience!
Read next: 21 Thoughtful Gifts for the Woman Who Wants Nothing
Pin It