Especially around the holidays the pressure is on to make your gift stand out. Of course, not every gift is going to be amazing, long-lasting, or treasured and remembered forever. But it's worth a try, no? Especially regarding a gift for someone who is really meaningful to you.
The way to make your gift memorable is to make it personal. Often, a really personal gift is much more meaningful than just picking something off their list. While I think it is important to still get stuff from people's wish lists, when you strike out on your own and come up with something unique it can really resonate with the recipient. This shows that you care.
So here are 13 tips to help you make your gift more personal, and thus more memorable. At the end you'll also find a bonus list of some really creative gift ideas that may inspire your gifting.
Our website is supported by our users. We sometimes earn a commission when you click through the affiliate links on our website. Learn more here.
13 Ways to Make Your Gift More Personal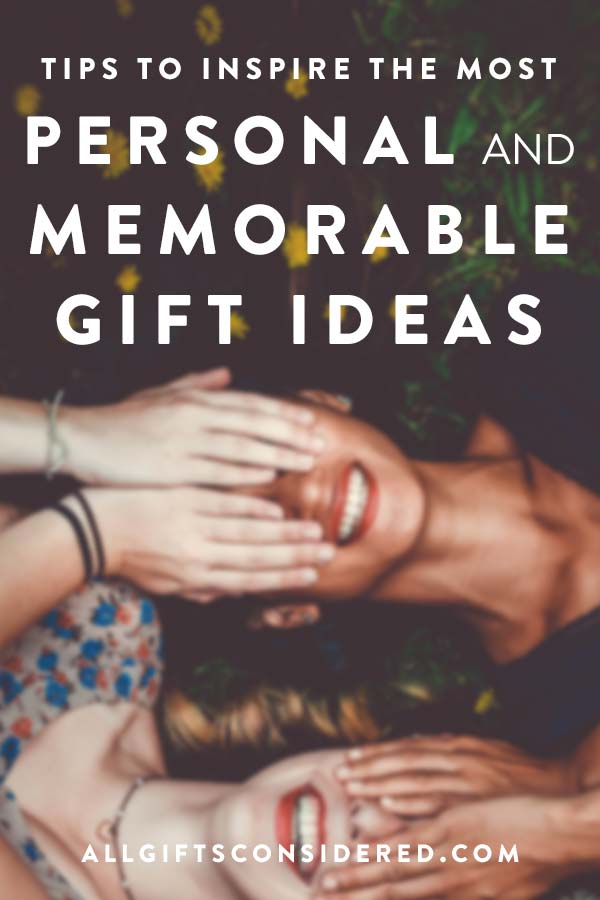 1. Connect your gift to their hobbies and interests
Think about what makes this person tick. Do they love their job? Try a gift related to their occupation. Are they a hunting enthusiast, classic film buff, crochet whiz, or season-pass holder at the local ski resort? Find a useful accessory, a glossy coffee-table book, or funny t-shirt related to their hobby.
2. Literally personalize your gift
There are lots of things you can get engraved, embroidered, or embossed with a name or other text. Bibles, bottle openers, coasters, jewelry, t-shirts, whiskey barrels, bookmarks, and much more. Even quirky things like corn hole sets and surprising but fitting gifts like bird feeders.
But don't just get something personalized just to personalize something. Make sure the item is something that is fitting with their personality and interests, and take the time to create personalized text or message that comes from the heart.
3. Center your gift around a shared memory
Bring back the good old days! It can be fancy like a trip back to the room you stayed at on your honeymoon, or it can be a shared guilty pleasure from your teenage days hanging out with the gang (I'm looking at you, mall food court cheesy pretzel bites).
Recreate the experience or bring to life the memories. This sort of gift honors your past together and looks forward to more in the future.
4. Create an experience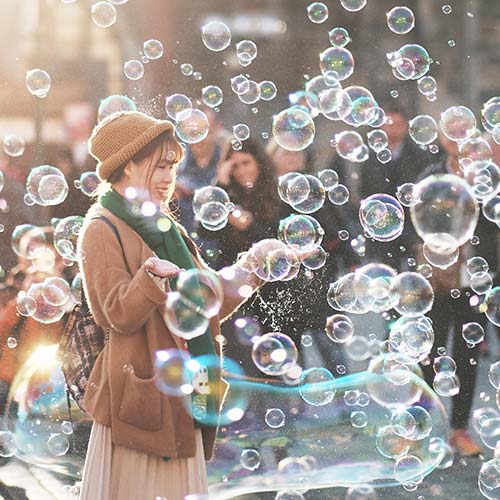 People get stuff (and forget stuff) all the time. Heck, I can probably only remember a small handful of gifts from the past several birthdays, Father's Days, and Christmases all put together.
But an experience is memorable. Go to a show. Take a lighthouse tour. Mine for gold. Visit a national park or monument. Create a treasure or scavenger hunt. Rent a limo. Take a hike. Find an adorable Airbnb tucked away somewhere you've never been. Go bowling and drown yourselves in greasy nacho fries. Go on a cruise. Hit up a theme park. Surprise the recipient with packed bags and go on a road trip.
It doesn't matter if the experience you create costs thousands of dollars or just a tank of gas. The important thing is that you put your heart into it.
They'll remember it for sure.
5. Put together a gift basket that gives them all the feels
A well-done gift basket is a hybrid of an experience and a traditional gift. The goal is to create a cohesive collection of things they like that results in an experience.
For instance, take the music enthusiast. Gone are the days of wrapping up a CD. You could go vinyl, but by and large most people's music collections are digital these days. So instead an iTunes gift card in an envelope, create a digital music gift basket.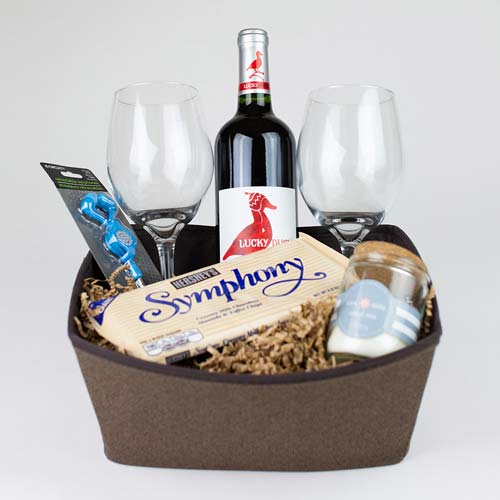 Raid the dollar store for a basket and some wine glasses. Add in a nice bottle of wine, a "symphony" chocolate bar, and some other fun stuff like scented candles or ear buds or a soft throw blanket, and viola… you've given them the experience of music that brings together all the senses.
6. Donate to a charitable cause in their name
Some people are more into service than stuff. And even though you might feel a pull – nay, an obligation – to get them physical junk you can wrap up, a better idea may be to donate to or serve together in a cause that is important to them.
One idea that bridges the gap a bit is Trees for a Change. They work to plant trees in devastated forest areas that need it the most; often areas touched by fire or other natural disasters. What makes this a great gift is that they will send a lovely certificate with the name of your choice on it. You can even have it framed in a recycled wood frame.
This is the sort of thoughtful gift idea that shows how much you care about what they care about. Whether it is working with the homeless, clean water, people with disabilities, endangered animals, or anything else, a donation to a cause important to them is a truly personal gift idea.
7. Handcraft your own DIY gift
Food counts as handcrafted and DIY. And everyone loves a delicious dessert, a fancy home-cooked meal, or festive baked goods.
There are a million tutorials around for DIY t-shirts, wall decor, candles, coasters, succulent planters, scrubs and lotions, tic-tac-toe rock sets and so much more.
Get creative! In doing so you will impart your gift with something more meaningful than just cash… it will have something of your hand print on it, perhaps some sweat, maybe it will be less than perfect, but it will definitely be personal.
8. Find a super-niche gift card or Club
Just about any business will offer a gift card. A gift card is as simple as giving money, but more thoughtful. It's not quite as specific as buying a particular product because they get to choose their own gift, yet you can definitely "aim" the recipient in an intriguing direction by choosing the right niche gift card.
You can go completely generic by purchasing any of the gift cards you find at the checkout line at major retailers. These are the classic gift cards for iTunes, WalMart, Starbucks, Best Buy, Red Lobster, and so on. Forget that.
You can go somewhat niche by choosing a gift card from their favorite local restaurant or coffee shop. (Or from a little-known gem that you discovered.) Maybe there is a small movie theater in town that gets independent films and documentaries, or you could go with a gift card from a creative online marketplace like Etsy.
Then you can delve down deep into the wonders of the internet and find truly unusual (in a good way!) products, services, and clubs. We try to list those types of things in our gift guides, but those can only go so far. You know this person as an individual, and you have some insight into their tastes and interests. Go with it, and find them a weird gift card.
Here are some ideas:
9. Curate a photo album gift
Everyone has tons of photos online. The rarity, anymore, is to have actual printed photos.
There are lots of ways to curate a photo album gift. For a big splash, you can get a great photographer to take portraits and then get a canvas print or an entire album made.
More affordably, go through both your own and their social media photos and put together some great memories. There are lots of services that will take your digital photos (from your phone, PC, Dropbox, or social media profiles) and help you create physical photo albums.
If you have access to photos that are already printed (think boxes of old family prints from WalMart) then you can go through them for someone special in your life and curate a meaningful album. Put the photos into a custom engraved maple and rosewood album and it will be a lasting heirloom.
10. Share a personal favorite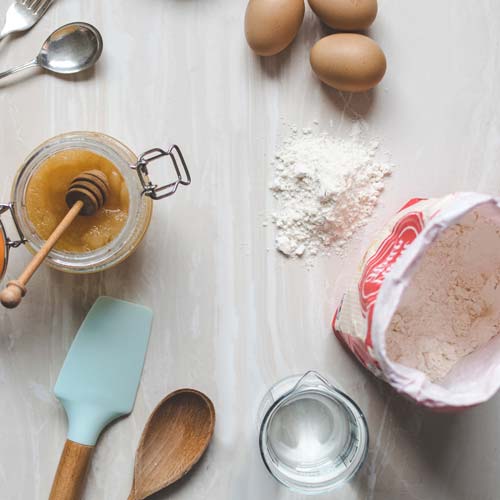 Right now you're spending tons of time thinking about their favorite things. But have you thought of sharing a bit of yourself? Sometimes this reversal can make a gift extremely personal and memorable.
Of course, no one wants to be *that guy* who gives the Die Hard Ultimate BlueRay Collection to his wife who only watches the cooking channel and occasional romcoms.
Without going to that extreme of lameness, you can still give something that is both special to you and memorable to the recipient.
Consider ideas like:
Your family's classic recipe with all the dry ingredients pre-measured in a mason jar
One of your favorite books (that no one has ever heard of) in a genre you both enjoy (for instance, here is a personal favorite Victorian fantasy novel)
Same thing with movies, music, etc, especially old classics
Jewelry or accessories that they have told you they like – you can buy the same thing or give them the actual item
11. Create art
Along the lines of anything DIY or handmade, the recipient will love and treasure an art piece created just for them.
Use your skills, observe their personality and interests, and inspiration will strike. Consider a:
Comic book
Personalized avatar/caricature
Portrait
Painting/drawing
Poem
Song (played live or make a recording)
Sculpture
Photography session
12. Write a heartfelt message
You can give all types of gifts, personalized, thoughtful, creative, and unique, but the what will really make it personal is your words.
Take the time to think through what you love about this person. What is it that makes them special? How have they affected your life in a positive way? Are they your role model and inspiration? Tell them!
This kind of affirmation is super-important. Once I really started thinking about the concept of affirmation (after reading this excellent book), I realized that while I do think kind thoughts about people, I actually communicate those things to them much less than I thought I did.
So one easy way to get better at affirmation (and make your gift stand out) is to write a few thoughtful comments in your gift card or note. If it is true and accurate, they will remember it!
13. Wrap your gift with pizzazz
You can get the most generic tech or pop culture gift – a Stranger Things t-shirt or an Echo device – but when you wrap it with a personal touch it shows that you have put some effort (and some of yourself) into the gift.
We have a list of 37 insanely creative gift wrap tutorials chock full of cute, fun, classy, and rustic gift wrapping ideas that you can easily pull off with a few crafting accessories.
10 Creatively Personal Gift Ideas
Give a monogrammed wallet with money/gift card inside
Wrap your gift in a map that traces your honeymoon route or a special memorable trip
Plant a tree in a devastated forest area in their name
Recreate a memorable date
Get their favorite Scripture verse etched on a plaque
Put the ingredients for a delicious treat into a jar along with instructions, then bake together and eat while watching a favorite flick
A record player with a collection of your/their favorite albums in vinyl
Take them on an all-expenses-paid road trip to experience something special: a Broadway play, sports team, national park, etc.

Get painting supplies, inspiring music, order in their favorite meal, and create art together
Digitize all those old family photos by scanning them in to your computer. Print a favorite onto a canvas and attach a thumb drive with all the digital image files onto the back
PIN IT