What do you do about wedding gifts when there's no registry?
Wedding gifts are so important to the bride and groom – especially if they're just now setting up house! That's why most wedding invitations include a gift registry where you can pick out the perfect gift for the two lovebirds.
But what's a guest to do when the couple doesn't do a registry? Or maybe you want to give something extra-special to show how much they mean to you, and nothing on the superstore's shelves sings to you.
What's the way to give a gift that is more personal than an Instant Pot?
Here are some fabulous gift ideas for the beaming couple – whether or not they filled out a registry as a guideline.
What do you get someone who doesn't have a registry?
Hopefully you know these people at least fairly well! If you've been to their house (or stalk their Instagram) you can probably get a good feeling of their style and needs.
It's always good to get something rather basic if you don't know them well (a new coworker for example, or your new boyfriend's cousin you haven't even met yet). However, nobody needs ten crockpots, so make sure to include a gift receipt!
For something a little more creative and experiential, gift cards for local breweries, wineries, and restaurants are always appreciated as well. Or just keep reading, because we're going to give you an inside look at the best no-registry wedding gift ideas.
Best Wedding Gifts for No Registry
Our website is supported by our users. We sometimes earn a commission when you click through the affiliate links on our website. See our privacy policy & disclosures for more information.
1. Just Married Date Night Experiences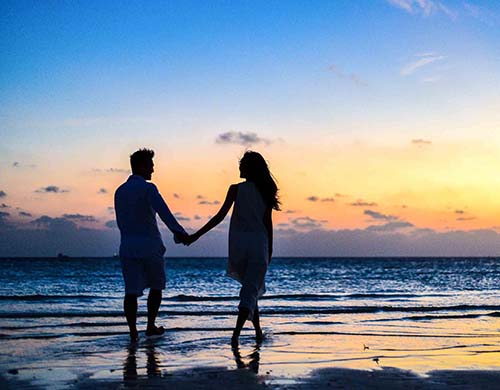 Giving an experience instead of a gift-wrapped present is a great idea, especially for the adventurous and/or traveling couple!
You choose the gift box, Tinggly delivers, and THEY (the bride and groom) get to pick out their experience – anywhere in the world, near or far.
They'll just have to get there (and there will be plenty of nearby options). Definitely a hit!
2. Lovebirds Wooden Cutting Board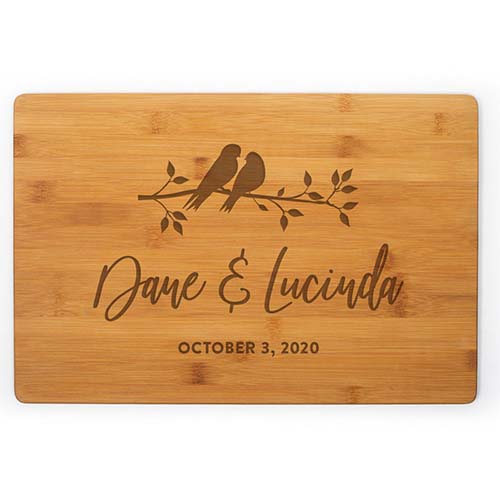 Something personalized with their newly joined monikers is always a great gift idea. We love this adorable lovebirds wooden cutting board, and they will too!
Whether they use it daily slicing cheese, chopping veggies, and assembling sammies, or simply hang it on their wall as a cute decoration, this cutting board is a gift they'll treasure. 
3. Personalized Married Ornament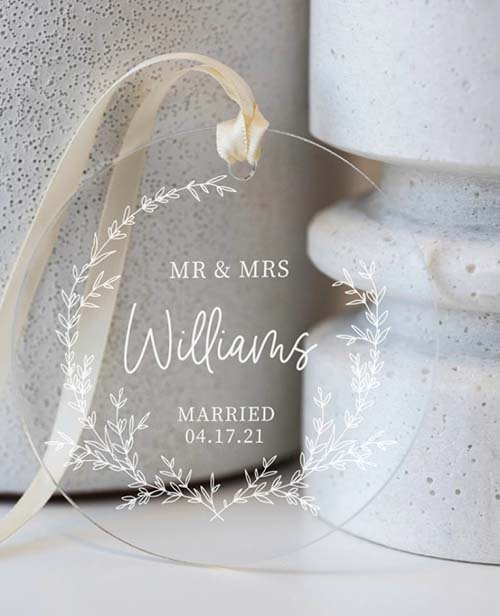 Timeless in its elegant design, this personalized ornament will be their favorite when they decorate their Christmas tree each holiday season!
And if it's just too precious to pack away the rest of the year, it would look charming dangling from a sunny window, draped on the corner of their favorite wedding photograph, or in a shadowbox of wedding memorabilia. 
4. Mr. & Mrs. Ring Dishes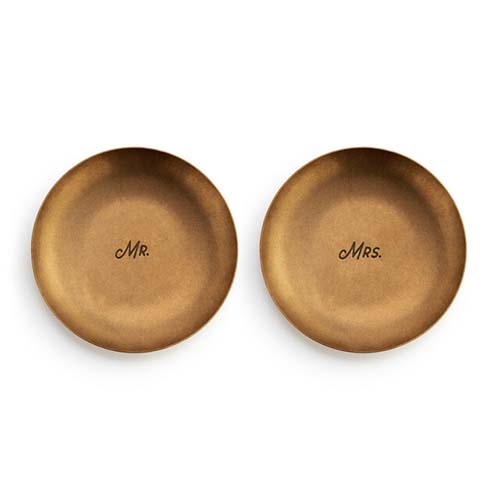 Having a designated spot to hold your priceless (and new!) rings is a must-have for busy couples.
If your groom and bride are the gardening, baking, cooking, building, or food service type, then this cute Mr. and Mrs set is for sure a must, as wearing their rings all day simply isn't possible!
They'll love knowing exactly where their "precious" is at all times.
5. Cocktail Shaker Set
This elegant cocktail shaker set is gleaming in copper and just begs to be the center of attention at their next dinner party (or hey, any old Thursday, right?).
They'll love owning such a gorgeous set. Maybe pair it with a bottle that comes in a box, or your favorite handwritten recipe for a fun cocktail?
6. Custom Doormat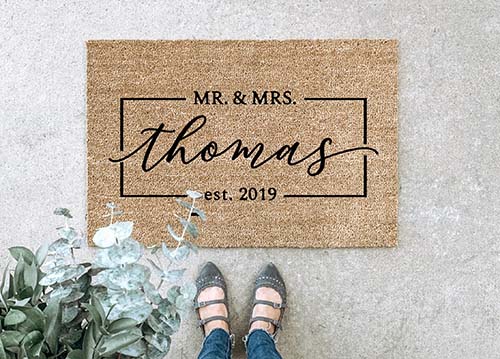 There's something about her seeing her new last name in print, isn't there? Just like scribbling her crush's last name with her first in elementary school, this fun custom doormat will bring just as many squeals of delight.
They'll love putting this proudly at their front step and welcoming their first house guests together as a married couple.
7. Engraved Wooden French Press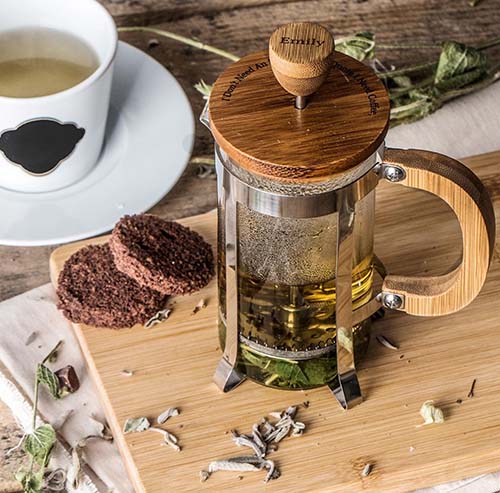 Make the tastiest cuppa' joe or tea with this charming and unusual French press! It's engraved with the couple's names and will absolutely make their brunch an event to remember. Simple, yet thoughtful.
8. Nest Egg Bank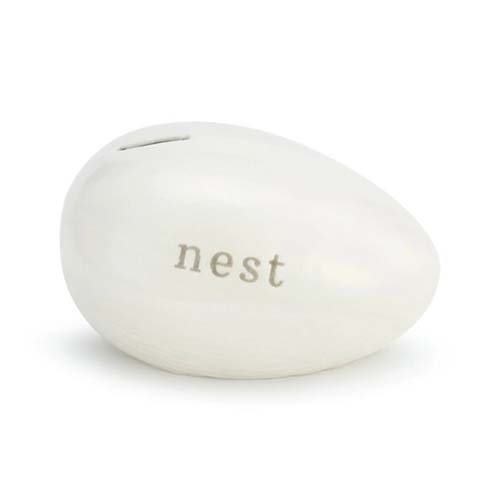 This stoneware "nest egg" is a sweet little token that the recipient will appreciate and treasure! Whether they use it for actual coins, or fill it with love notes or other tiny keepsakes, they will adore this cute little charmer.
9. Personalized His & Hers Robes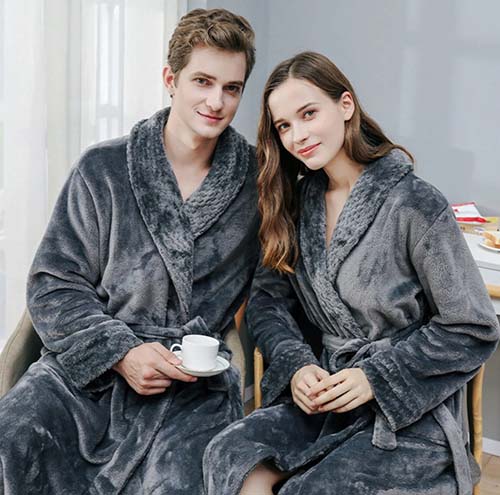 Ideal for snuggling up together and watching a film in bed, or those lazy Sunday mornings with a cup of coffee, these plush His & Hers Robes are a great wedding gift! They'll have these expertly made robes for years and years to come. So perfect for cuddling!
10. Engraved Glasses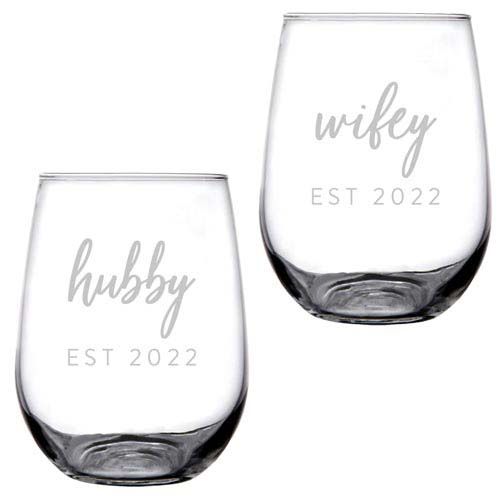 A set of these stylish engraved glasses will be the toast of their first dinner together as a married couple! They'll love the timeless appeal and streamlined look of these casual, yet sophisticated, glassware.
When should you get an off-registry wedding gift?
Registries are great when you don't know the couple very well, but sometimes it's more fun to go off script!
When you know the betrothed personally (like a family member or a BFF), it's totally okay to ignore the registry and get them something more personal.
Besides, do they really need that toaster? So dull.
Likewise, if you barely know them at all and their registry is full of high-end items, it's alright to give them something different, as long as it's from the heart!
Best Off-Registry Wedding Gift Ideas
Get creative, get inspired! These are some of the best off registry wedding gifts for the happy couple.
11. Beautiful Flowers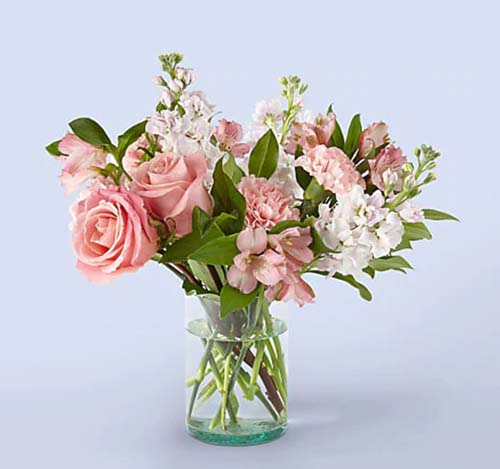 Flowers are always remembered when you think back to your special wedding day! Adding to their bouquets with a beautiful collection as a gift means they can take a bit of that romantic ambiance home with them.
Related: 25 Flower Gift Ideas
12. Embroidered Throw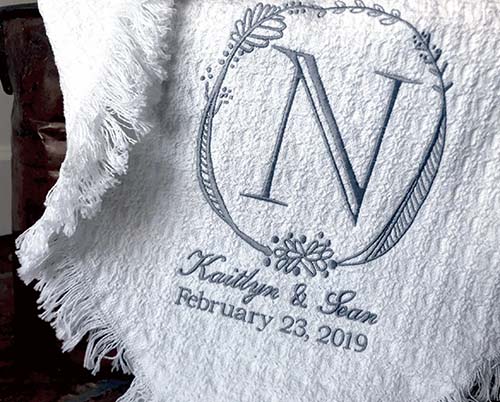 Personalized and embroidered with their name and wedding date, this pretty throw will be treasured for a long, long while! They'll love cozying up with it at the end of a long day, or spreading it on the back of the couch for all to enjoy.
They might even want to pack it along on their honeymoon!
13. From This Moment Wall Art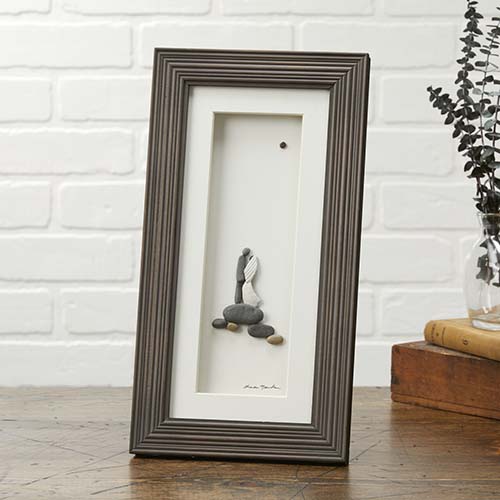 This unique piece of art will look stunning on their wall. It has a calm and serene look to it, making it perfect as a wedding gift for those two lovebirds. The neutral color palette means it goes with any decor.
14. Heat Resistant Counter Protectors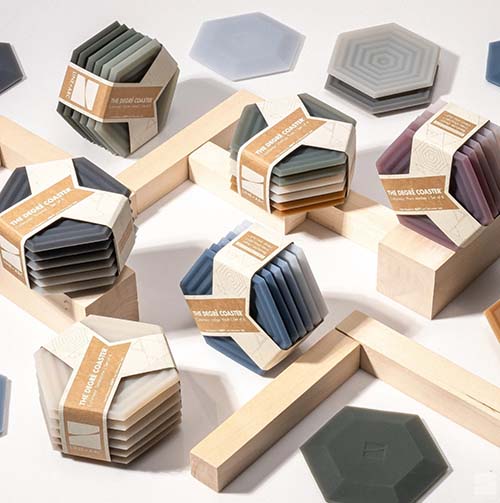 These fun little heat resistant counter protectors or coasters add a neat pop of color and have a modern vibe to them, making them great for the newlyweds.
They can use these handy little coasters in just about any room in the house and for a variety of uses!
15. USA Photo Map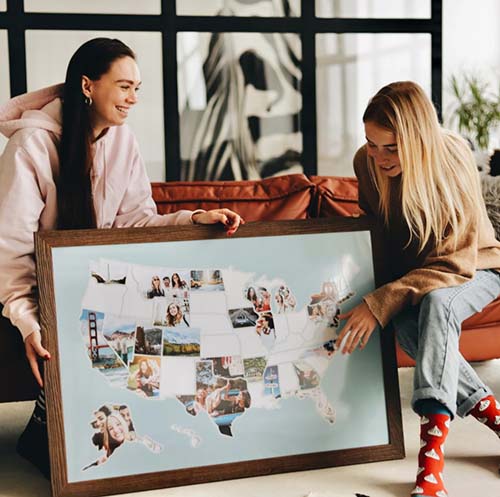 For the couple who loves to travel together, this USA photo map is a must-have for their family wall! Simply add in their own photographs and watch this map come to life in an unusual and totally one-of-a-kind way. Great for that #RVlife couple too!
16. Ceramic Tea Set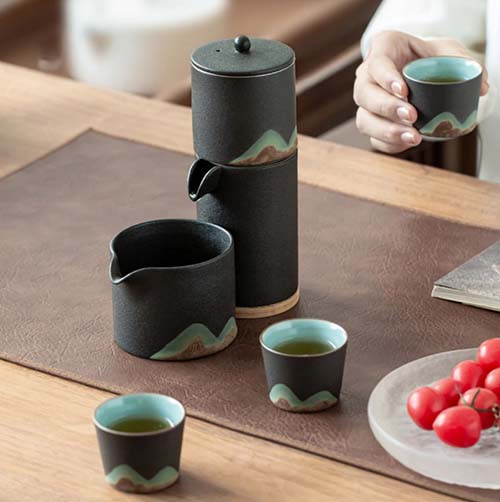 We're not sure what we love more: the darling teapot, the charming little cups, or the travel bag that comes with this sweet set! The ceramic is painted in bold hues, and the streamlined pot makes it look elegant and sophisticated, but just think: you can take it with you wherever you go!
17. Let Love Grow Hygge Gift Box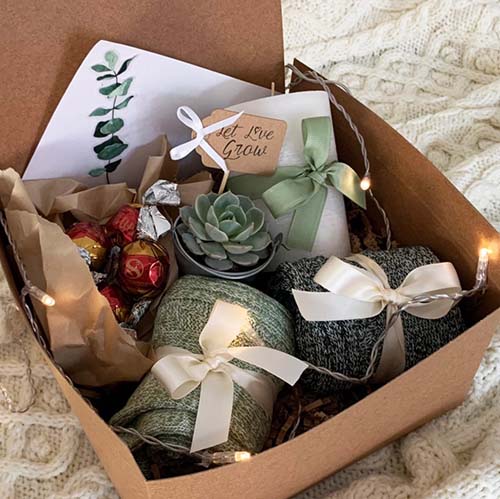 Encourage them to become parents! Plant parents, that is! They'll love this cute boxed set that comes with a succulent, wooly socks, candles, and yummy chocolate.
What even IS Hygge? Ok fine, we Googled it for you: "Hygge" is a Danish word that can be best described as enjoying life's simple pleasures.
18. Bamboo Drying Rack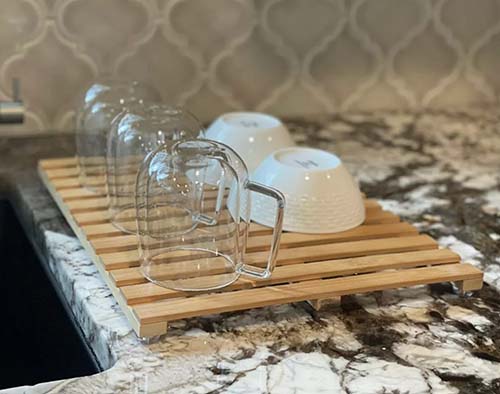 Setting up house together is no small feat! Especially if their starter home doesn't come with a dishwasher… yikes! Enter in this bamboo drying rack, which is perfect for rinsing those wine glasses, your coffee mug, or Grandma's hand-wash-only Dutch oven.
19. Willow Tree Promise Figurine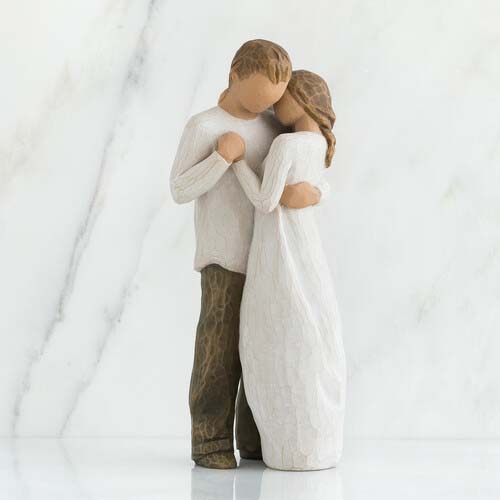 Willow Tree figurines are always in style and much appreciated by those who are truly young-at-heart romantics! The newlyweds will love having this in their home: they'll just have to figure out which room to place it in. We'd say the one that gets the most traffic so plenty can enjoy this pretty piece of art.
20. Wedding Keepsake Library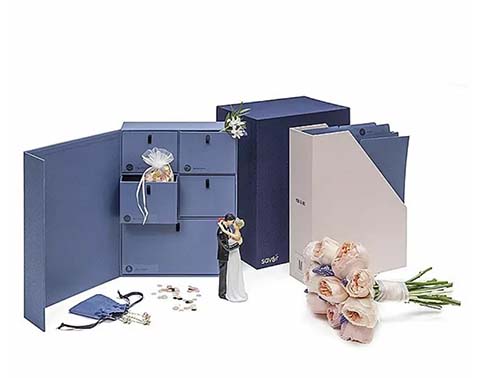 Organize your wedding mementos all in one place with this charming and totally practical library system!
No one wants to ask at their ten year wedding anniversary, hey, whatever happened to my dried rose from my bouquet, or, did we keep our guest book? A useful gift that they will love having at their fingertips!
Do you bring a gift to a wedding that says no gifts?
Well, you only had one job… TO NOT BRING A GIFT! Is it a trick question? Likely they mean every word, so it's best to adhere to the rule.
However, that doesn't mean you can't find some sort of alternative gift idea. Give them a little housewarming help, invite them to dinner, or ask if you can contribute to their honeymoon.
Here are some more great ideas for a no-gift wedding.
Best "No Gifts" Wedding Ideas
21. Host a Dinner in Their Honor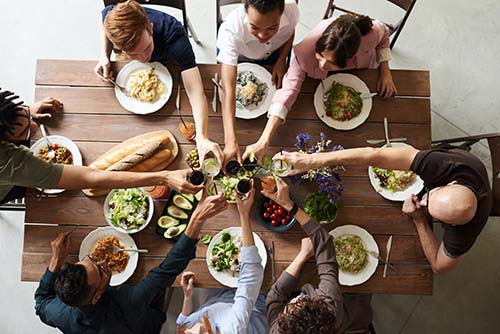 Like a mini reception, having them over for dinner along with a few of your mutual friends is a great "gift." Everyone wins in this scenario (well, except whomever has to clean up the kitchen, that is).
22. Pay for a Live Wedding Painter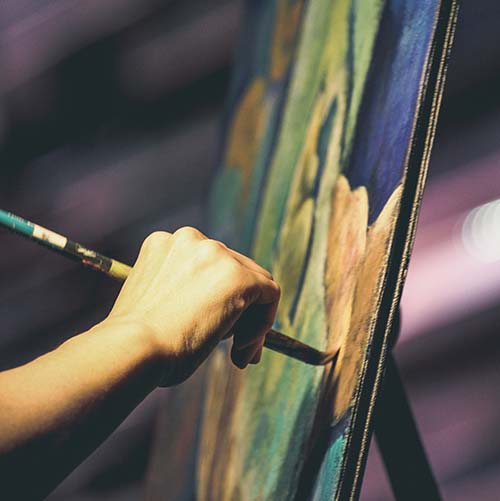 An old-fashioned surprise for their most fun day! A live wedding painter brings a certain air of sophistication to their gala – or you could go a similar but different route and hire a caricature artist to paint lively and hilarious portraits of the guests.
23. Offer to Help Decorate or Clean Up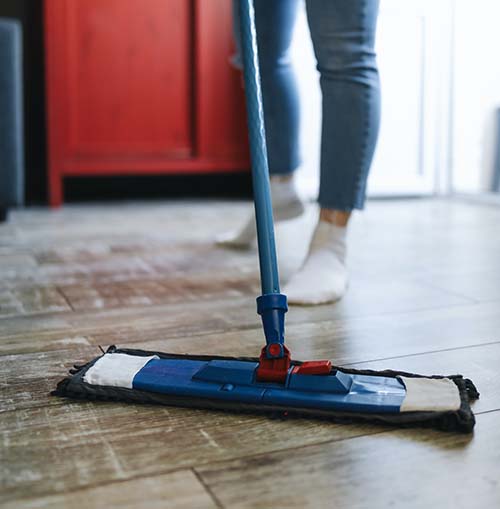 Your time and effort really is a priceless gift! Offering to help decorate the day before, or stay late to clean up after the reception is such a wonderful gesture. It will be much appreciated!
I can tell you, I still remember the sweet family who stayed behind to clean the night of my wedding 23 ½ years ago!
24. Drop off a Fruit Tray the Morning of/Night Before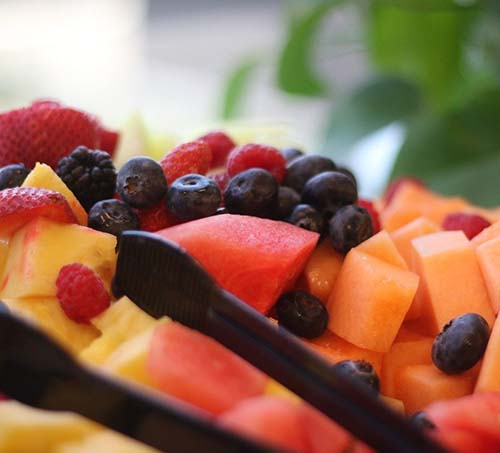 Nerves are bound to get the best of even the calmest bride and groom, and you know they're going to forget to eat.
Keep their blood sugar at an even keel by dropping off a fruit tray the morning of the wedding. No one wants a hangry couple at the altar, after all.
25. Honeymoon Funds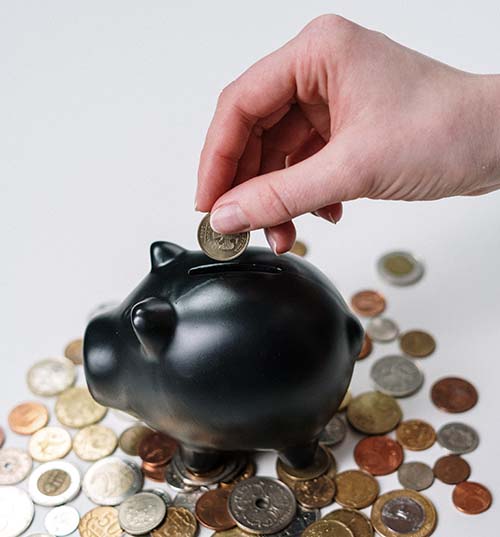 Ok let's be real. We all know what they really want: cash for that honeymoon! So, just give them that and keep it simple.
26. Gift of Nothing Box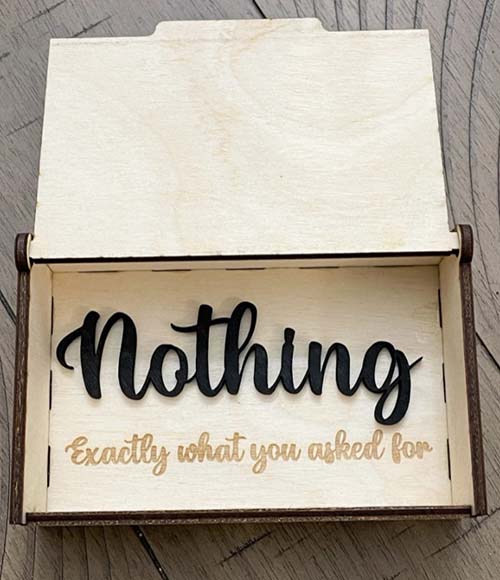 How about this gag gift idea, great for siblings or close friends. I mean, they said they didn't want gifts, right?
Click Here for 100 more hilarious gag gift ideas.
27. Celebrate with a Drink and Cigar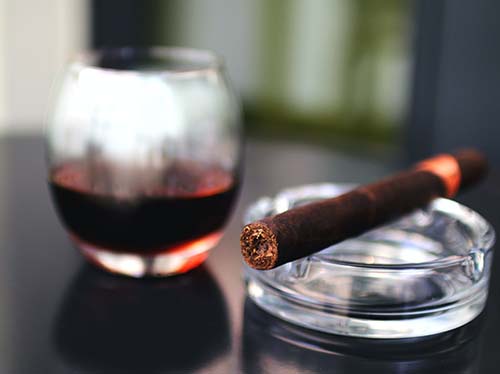 Spend a celebratory evening with the couple in honor of their upcoming marriage. Keep it simple with a drink and cigar if they choose! Raise a glass to their happiness – Cheers!
28. Bake Them Mexican Wedding Cookies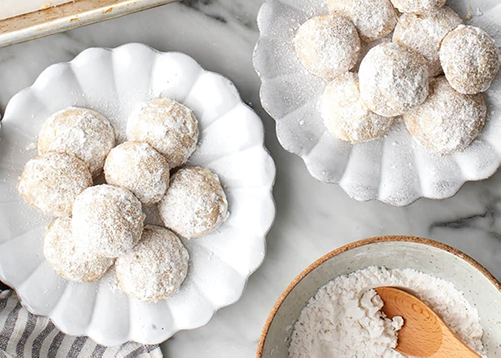 Bake up a tray of delectable tray of Mexican Wedding cookies with this fun baking tutorial from Love and Lemons. Mexican Wedding cookies are known for their soft, buttery sweetness and are loved the world over.
These sweet treats will have everyone asking for the recipe!
29. Donate to an Organization in Their Name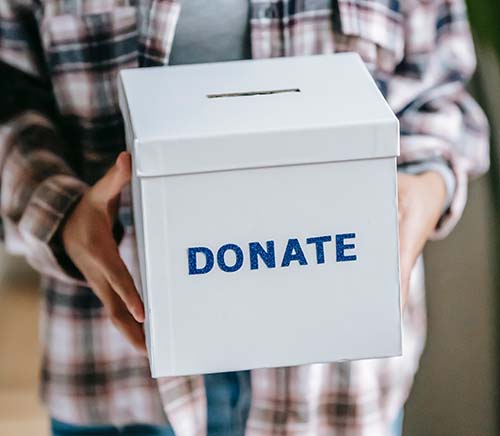 Are they super into nature? Art? Local pubs? Underwater basket-weaving? Whatever their vices, hobbies, or passions, see if you can turn that into doing something special for them in their honor and name.
30. Write Them a Letter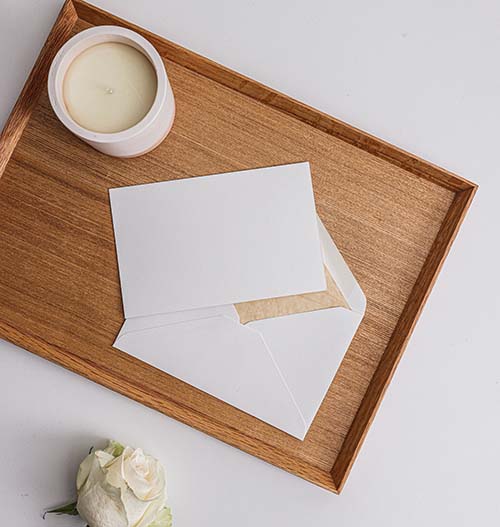 Write your favorite couple a thoughtful letter on how much they mean to you! It can be short and sweet, or long and heartfelt. A great little offering for them to tuck into their collection of cards or their guest book to look at years later.
Related: 101 Best Wedding Wishes & Congratulations
Personalized Wedding Gifts
Now let's take a look at some thoughtfully personalized wedding gifts. If you're going to go off-registry, make it personal and unique!
31. Regal Portrait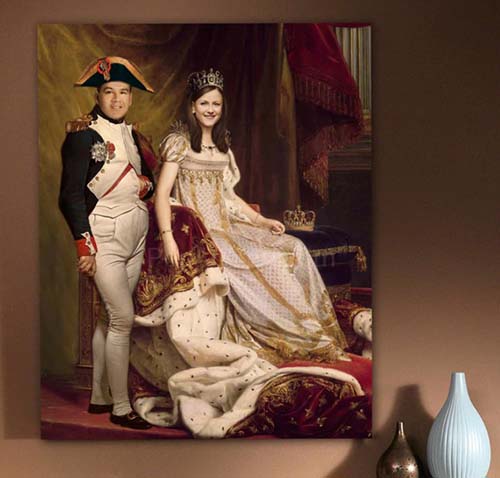 Make them both giggle with these totally over-the-top and completely necessary regal portraits! They'll adore seeing themselves as high-class royalty. Laughter is the best medicine, you know, and this gift will keep them chuckling every time their eyes meet it.
32. Initial & Date Tea Towels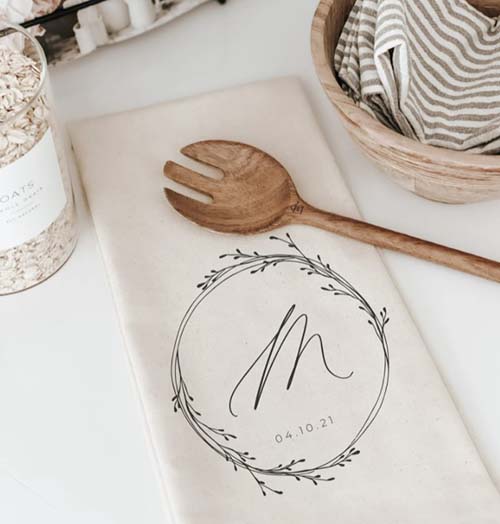 A simple loaf of homemade bread tucked into one of these special tea towels is a great gift to drop off the weekend of the wedding! Or wrap up a bottle of vino inside, or line a nice basket with it… you get the idea.
33. 3D Crystal Portrait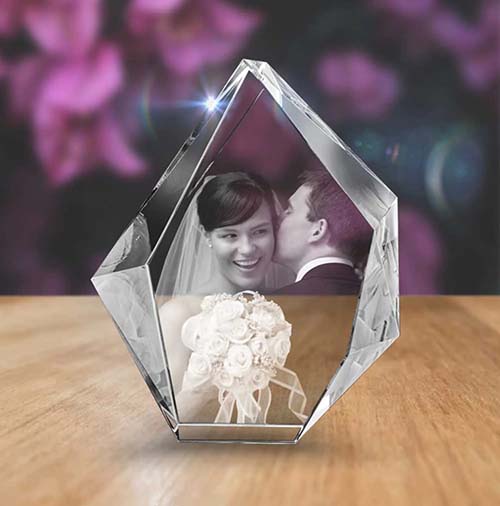 They're likely going to receive tons of photo frames, and well they should: they'll have about a thousand photos from their big day to display.
But you can really go the extra mile with this extra-special 3D crystal portrait. Classy and sparkling, that wedding or engagement photograph is going to look like a million bucks! 
34. Luggage Tags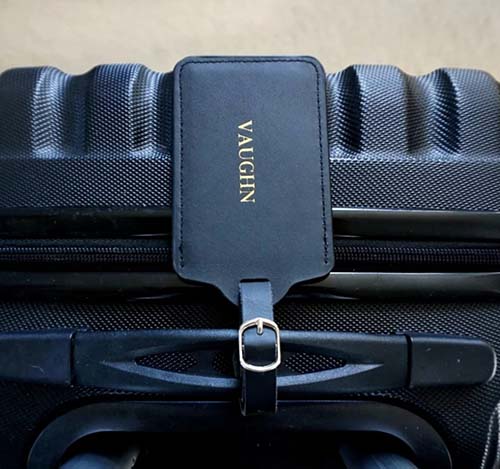 Whether they're off to sunny Cancun, ice-blasted Alaska, taking a cruise, or hiking through Europe for their honeymoon, nobody likes lost luggage! These tags are cute as a button and will make spying their suitcases at the terminal that much easier.
Related: Best Gifts for Travelers
35. Wine Glass Caddy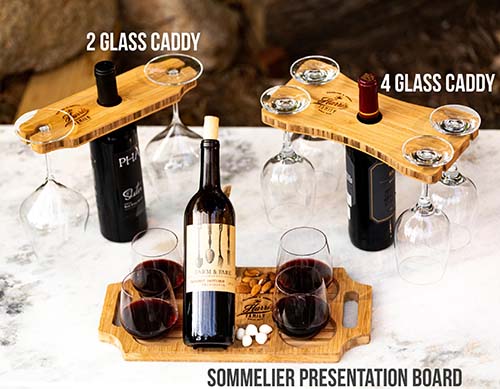 Perfect for that lazy Sunday afternoon out on the porch, or for packing in a romantic picnic at the park, this wine glass caddy is as functional as it is nice to look at!
They'll love having this little beauty around. Pair with their favorite wine, and if you don't know their favorite, share one of yours.
36. Mr & Mrs Mugs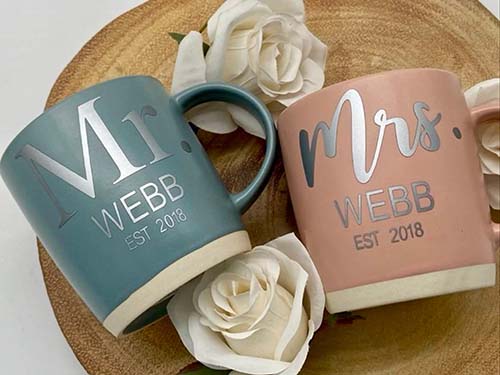 Morning coffee every day for the rest of their lives with these cute Mr. and Mrs. mugs! They'll enjoy everything from dark roast to decaf that much more when they sip it out of their matching mugs.
37. Personalized Bird Feeder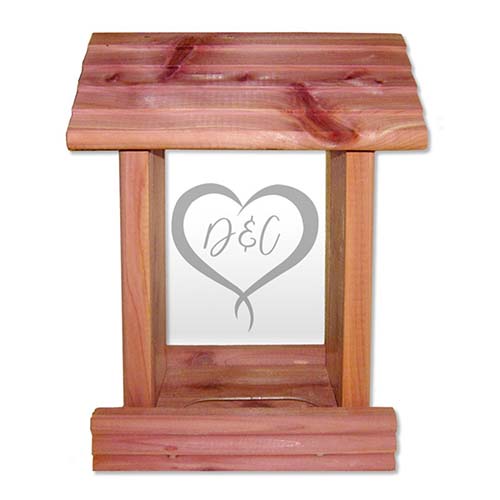 For the outdoorsy couple who love to porch living (#porchlife, am I right?) this personalized bird feeder is just the thing!
They'll have fun watching the birds fill their hungry tummies, and relaxing in the shade. The personalization really takes it up a notch! 
38. Wooden Family Name Sign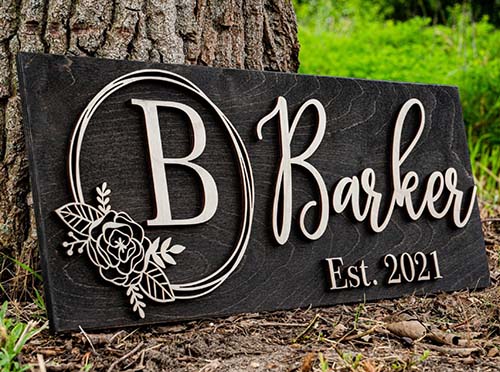 This gorgeous sign looks so much more expensive than it actually is! The beautiful lettering, the addition of their wedding date, and the rustic wood really add up to a stunning gift that they will love (and if you give it to them early, they can hang it at their reception).
39. Monogrammed Towels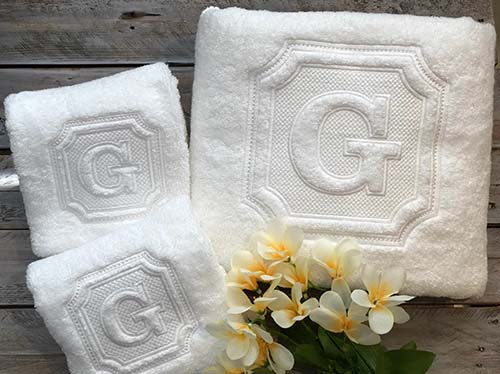 Every new couple loves a good set of monogrammed towels! They're so posh and sophisticated, even if you use them to mop up the coffee you just spilled on yourself.
40. Custom Cheese Board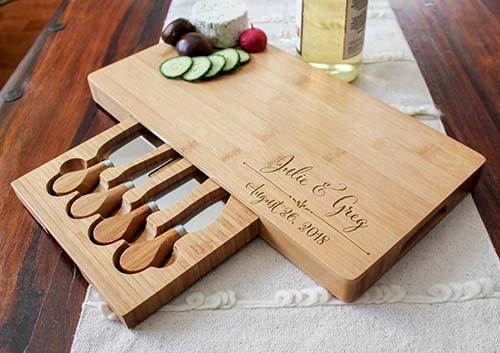 This clever custom cheese board is as good-looking as it is practical and useful. The engraving makes it extra special and the tucked away little knives are a pleasant surprise, too. Maybe they'll invite you over to help them "break it in!"
Last-Minute Wedding Gifts
Uh oh! You've waited too long, and the registry has been cleaned out, or maybe you lost your invitation with the details, or everything just slipped your mind until this very moment… what to do?!
Well, keep calm and read on. We're here to help.
41. A Tree Planted In Their Name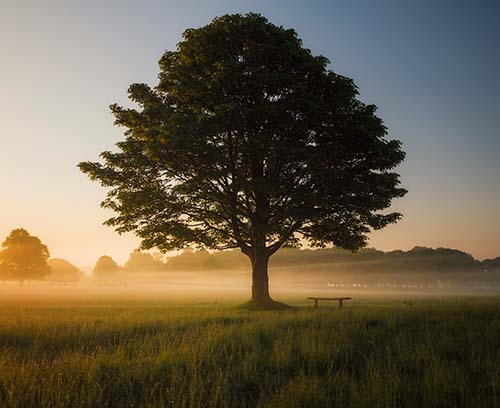 For the couple who are impossible to shop for because they seem to have everything they need, planting a tree in their name is a great way to show you care.
They'll appreciate the gesture and love knowing a tree exists out of their love!
Related: 5 Tree Gifts that Makes a Difference
42. Comfortable Luxury Bed Sets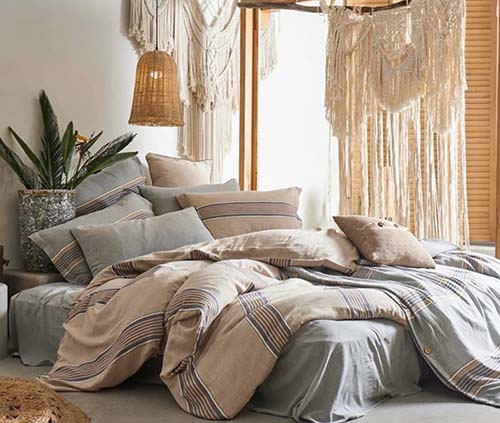 A good set of sheets is such a nice luxury that every new couple should experience! Cleverly deduce their color scheme (or simply purchase white), and get ready to hear plenty of thank you's.
You can order the ones above for delivery after the honeymoon, or pick up a nice set at a nearby department store or mall.
43. Date Night Gift Cards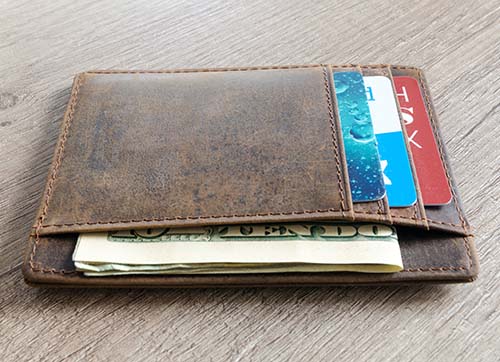 Fill up a booklet with 5-10 gift cards to local foodie places. They don't have to have extra large price tags either: think of ice cream shops and coffee bars as well as restaurants with main course offerings.
44. Monthly Club Sign Up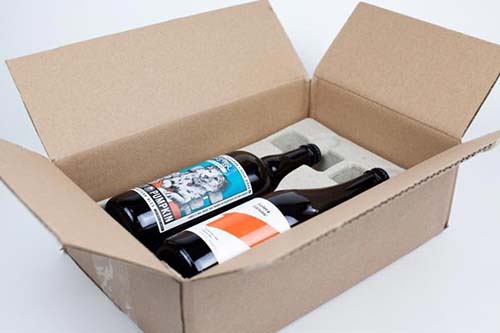 Does the happy couple love cigars? Beers? Chocolate? Fruit? Find what speaks to their hearts and tummies and enroll them in a fun monthly club.
45. Vitruvi Stone Diffuser
This sleek black stone diffuser is perfect for their essential oil collection. It will blend in effortlessly with whatever décor they have in their home or office. 
46. Romantic Card Game
Just because they're married now, doesn't mean they are going to stop dating one another! This fun card game is romantic, cheeky, sweet, and funny. They'll never even miss the club or the party when they have this to play at home!
47. Universal Snack Subscription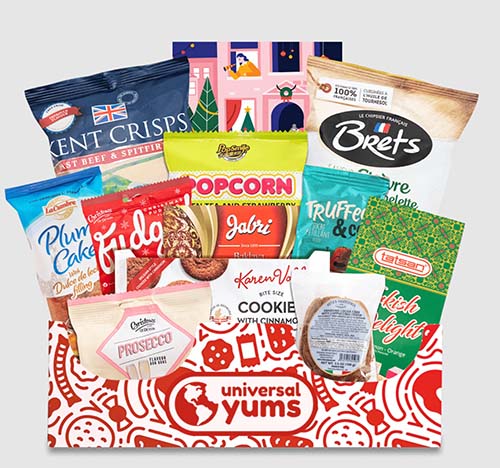 Who doesn't love a good snack? This snack subscription will lead to midnight munchies and noon time cravings! They'll love finding new favorites to nosh on.
48. Newlywed Gift Box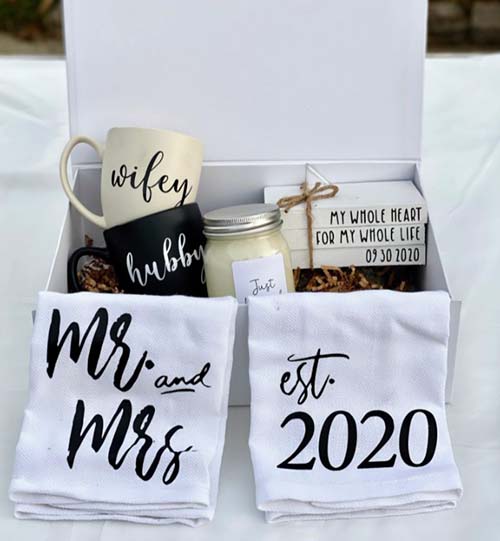 This cute and fun gift box is great for the newly weds because everything is personalized with their special date! They'll enjoy the mugs, towels, candle, and sweet little sign: all tucked into a darling box.
49. Ceramic Baking Dishes
The kitchen is always the room newlyweds want to fully stock first! After all, they're sick of going out and want to stay in instead. Gift them these ceramic baking dishes and watch their eyes light up. Maybe you'll be their first dinner guest!
50. DIY Wood Burn Sign
This neat DIY tutorial will walk you step-by-step through process of creating a wedding gift as beautifully unique as the couple you are celebrating! Wood burned signs make wonderful keepsakes, and these pretty signs are no exception.
More Wedding Gift Ideas
Here are even more great gifts to meet any and every situation, quirky condition, and occasion.
Best Wedding Gifts for Couples Who Have Everything Already?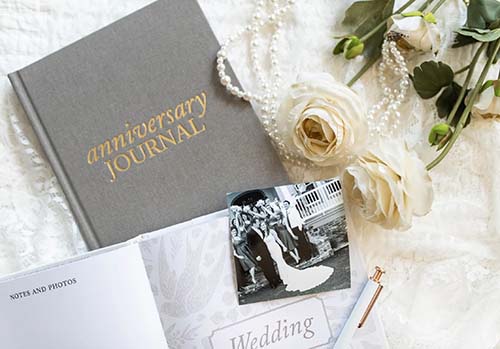 Luxury Wedding Gifts (That May Not Be on the Registry)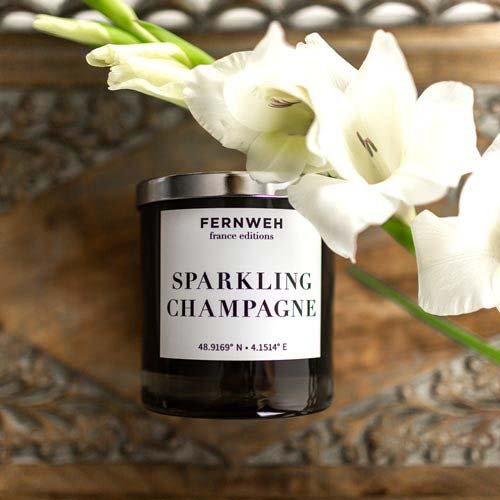 What are Great Wedding Gifts for Older Couples?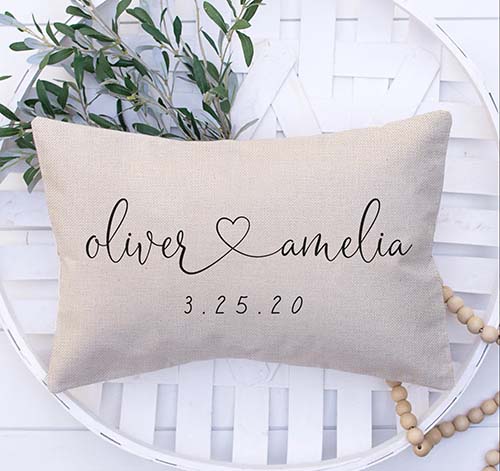 What To Do If Their Wedding Registry is Too Expensive?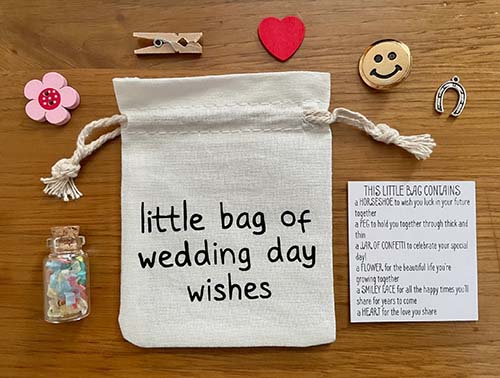 What are Practical Wedding Gifts They'll Actually Use?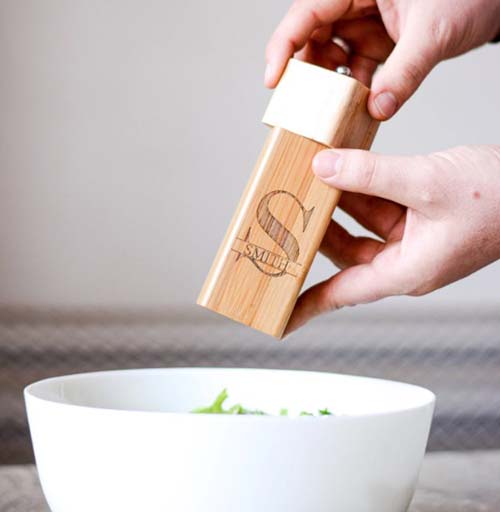 What Should I Do if Gifts on Wedding Registry are Unavailable/Out of Stock?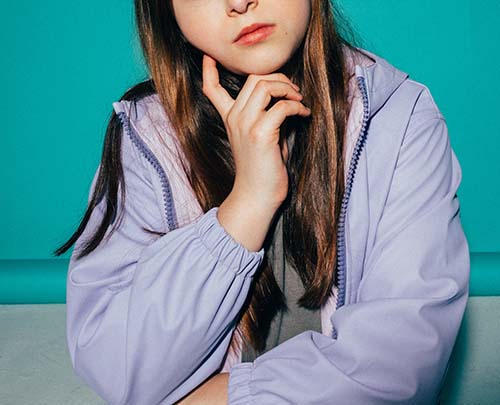 It's easy enough to find a duplicate on another site or store, especially on items like blenders or picture frames. Use their registry as an idea generator, or a guideline for their taste: not necessarily a diehard demand.
Read Next: The Couple's Gift Guide
Pin It