Trying to find the right gifts for people who have everything doesn't have to be difficult.
In fact, it's downright easy. You just need a few strategic tips, then you apply them to that hard-to-shop-for person.
Today, we're going to teach you those tips. After that, we'll also have a few specific suggestions to help you on your way to finding the perfect gift for the person who has everything.
Ready? Read on.
Gifts for People Who Have Everything
Our website is supported by our users. We sometimes earn a commission when you click through the affiliate links on our website. See our privacy policy & disclosures for more information.
There are two big issues these days that make picking the perfect gift so difficult.
Problem #1: Stuff
The first problem is that people have everything. Or they at least have fairly easy access to nearly everything.
I don't want to get into economics or politics, but for many of us, most people in our lives (regardless of income/social class/etc) has gadgets, toys, overstuffed closets, full garages, and access to WalMart and Amazon.
At the very least, the person you're thinking about has everything. After all, that's why you're reading this article!
So much stuff. Do you just add to their stuff? How do you find the right gift for the person who has everything?
It's a first-world problem, sure, but it's real. You want to give a worthwhile gift to someone you care about. But what do you get that they don't already have?
Problem #2: Niche Interests
The second difficulty is that people have really, really niche interests. And even the popular interests have niche sub-interests! It can be tough to navigate.
For instance, let's take Star Wars. Yep, that's a popular interest, so there's a decent chance the person you're shopping for is into Star Wars.
But are they a true-blue nerd? You might think that a Han Solo "Shot First" t-shirt is a clever gift idea for a sci-fi geek.
(For the uninitiated, that's a reference to changes made in the original movie when it was re-released back in 1997. Dedicated fans loathed those changes.)
But if they're actually a fully-devoted geek, they might think that gag is way overdone.
See what I mean? Even if they're into a popular niche that you know something about, your knowledge may not be deep enough to enable you to find the perfect niche gift.
For someone who is into crafting, do you get them a fancy glue gun? They probably already have it. Do you get a contractor a hammer? Of course not.
You're probably already aware of these issues. So let's get on with some solutions!
7 Strategies to Choose Gifts for People Who Have Everything
Let's think about how to choose great gifts for people who have everything.
Strategy #1: Choose a Personalized Gift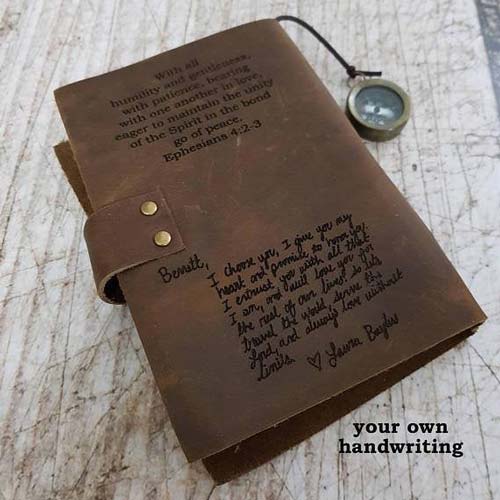 When you personalize a gift, you're by definition making it unique.
Sure, they have a notebook. But what about a personalized journal, etched with their initials or a special message in your own handwriting?
Sure, they probably have a cutting board. But do they have a personalized cutting board?!
Sure, they have a bunch of cups and mugs. But do they have a personalized travel tumbler?
You get the idea. When you customize it with a creative message, poem, quote, artwork, or even just their name, it sets your gift apart.
We'll suggest some specific personalized gifts below, but here is a fairly extensive list of gifts you can customize.
Strategy #2: Choose an Outdoor Gift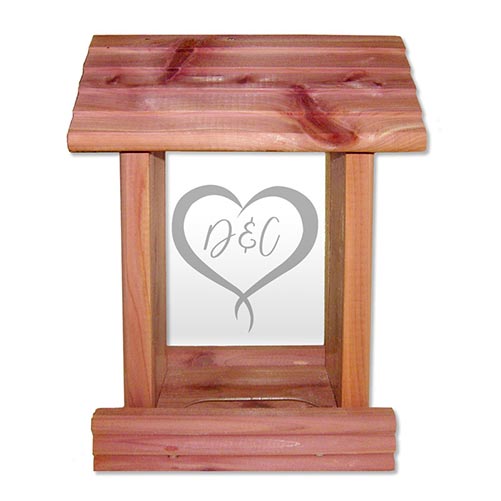 Avoid cluttering up their home with something they have to squeeze into a closet or drawer somewhere.
Instead, do something outdoorsy. This could be a personalized bird feeder (as shown above), lawn gnomes, backyard games, gardening stuff, solar-powered lights, or whatever.
Strategy #3: Choose an Experience Gift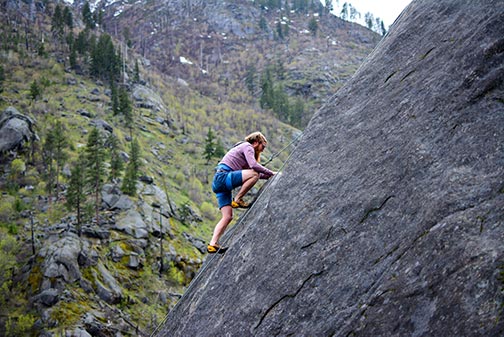 Instead of giving them more stuff, give them an experience that they'll remember forever.
Here are fifty creative ideas.
Strategy #4: Choose an Edible Gift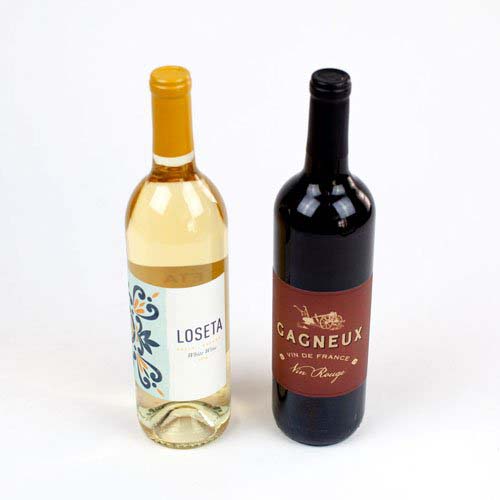 Everyone loves to eat. And everyone loves free food.
Combine the two into a monthly delivery and you have the ultimate gift for people who have everything.
From Amazing Clubs, combine several of their many, many subscription boxes into a choose-you-own-adventure delivery surprise box.
For example, one month it could be beer, another month chocolate, another month cheese. Anything goes!
Strategy #5: Create a DIY Gift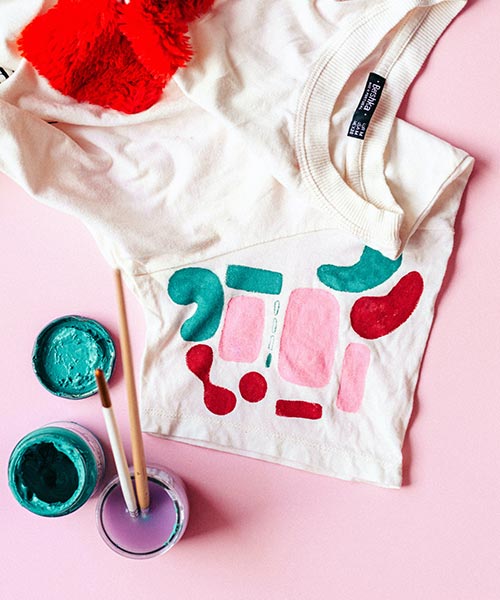 As with strategy #1 (personalized gifts), DIY gifts are unique by definition.
After all, they probably have plenty of t-shirts but they don't have one that you made for them, with your own artwork or a favorite quote or an inside joke.
Or they probably have a stockpile of fancy soaps, but that won't stop them from feeling special when you hand-craft some special soaps with their favorite fragrance.
Something you made by hand conveys a sense of thoughtfulness and care that the store-bought equivalent can never do. DIY gifts are perfect for someone who has it all.
Here are some fun and creative DIY gift ideas.
Strategy #6: Choose a Gag Gift
This one needs no explanation.
More ideas here.
Strategy #7: Choose a Buy-It-For-Life Gift
In other words, get them a really high-quality, long-lasting item that they actually use.
This could be a nice leather jacket, premium luggage, a good belt, a stand mixer for their kitchen, a top-tier chef's knife, a dutch oven, quality tools, and so on.
10 Gifts for People Who Have Everything
1. Commissioned Art Portrait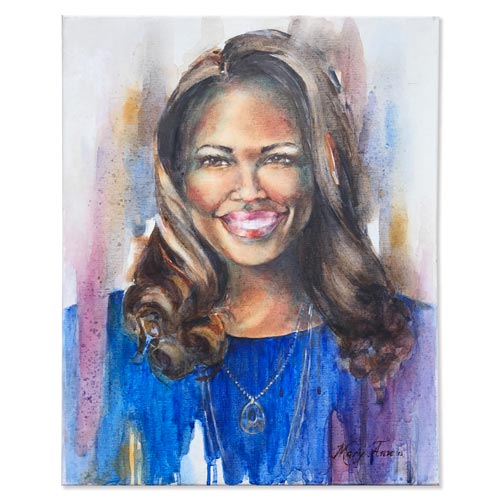 This isn't going to be cheap, and sometimes – for people who have everything – that's the point.
But an artist's portrait isn't just any old expensive gift. You can find expensive stuff anywhere.
No, this is a nice gift that is commissioned just for them. Created by an artist, painted by hand, exquisitely done, a one-of-a-kind original.
Find your own artist, or commission Mary Ann, who did the portrait shown above.
2. Pour Over Coffee Maker
Pour over is simply the best way to make coffee. For anyone who appreciates a good brew, this is a fantastic gift.
It's an easy-to-use coffee maker and the perfect introduction into the world of full-flavored craft coffee.
3. Burrito Blanket
Here's a surprisingly popular gag gift: Give the gift of a life-like tortilla blanket, so the recipient can wrap themselves up like a burrito.
Literally.
4. Personalized Tumbler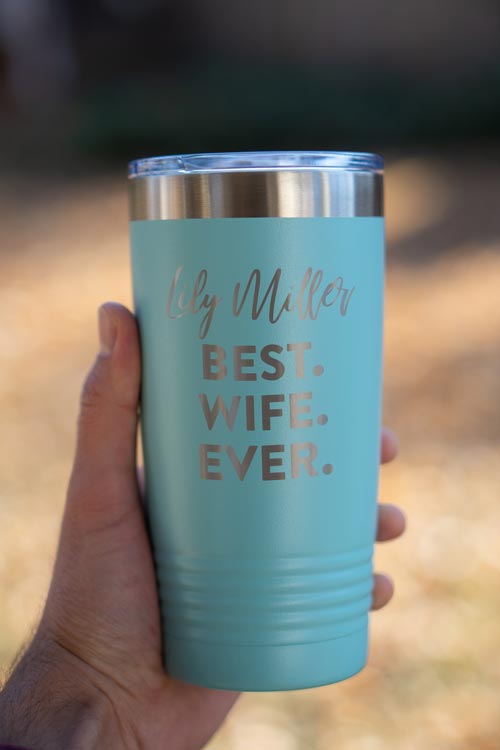 This is the beauty of the personalized gift. The person who has everything by definition has a travel mug. Heck, they may even already have one with their name on it!
But you can still go the extra mile and create something truly unique. We can engrave our tumblers (which are top-tier quality and come in a variety of sizes and colors) with pretty much anything you like.
An inside joke? Check.
Best wife, doctor, uncle, barista, etc? Check.
A special message about the two of you? Check.
Something honoring a graduation, retirement, or special accomplishment? Check.
Favorite quotes? A poem you wrote? A love note in your own handwriting? Their business logo? Their hobby? Check, check, and… well, you get the idea.
Our tumblers are fully customizable, plus we have designs for all sorts of personalized themes ranging from Papa Bear to pet memorials to horse lovers.
5. Survival Kit
Because it's the 20's and things like pandemics, quarantines, and social distancing have burrowed into our collective consciousness, people are more interested than ever in survival and emergency preparedness.
And yes, maybe the person who has everything already has a survival kit.
But all of us could use another one for the car, or one designed for backpacking, or one under the kitchen sink and another in your desk at work and another in the home office.
We just don't know what might happen next. So give a practical, thoughtful gift that establishes peace of mind through safety and preparedness.
They'll appreciate it!
6. Designer Fire Extinguisher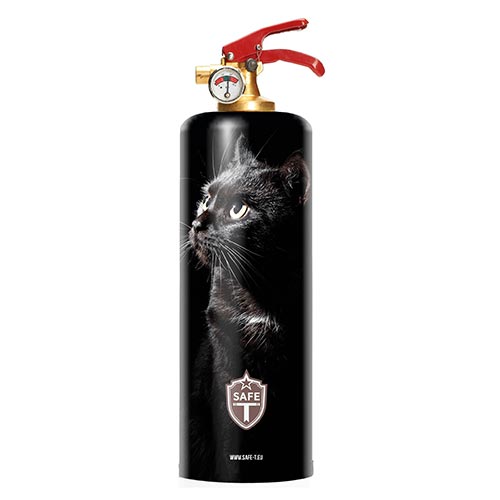 Speaking of safety, fire safety is very, very important. Fire causes more damage to homes than just about anything else. Every home should have a fire extinguisher.
So…. why not make it look amazing? Check out these designer fire extinguishers.
7. Chef's Knife
File this under "buy it for life." Every household needs a premium-quality chef's knife to make life easier with all that slicing and dicing of fruit, veggies, and ingredients for home-cooked meals.
8. Custom Sequin Pillow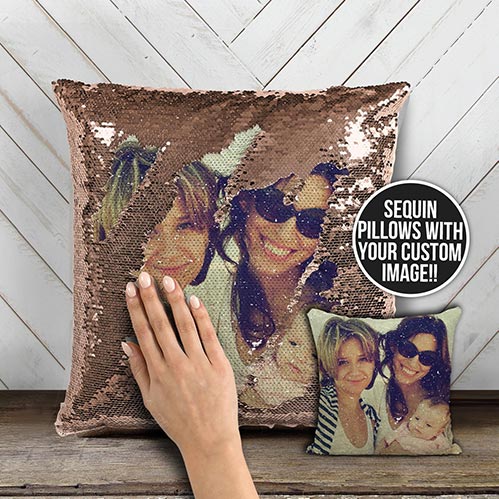 Well, now. This custom photo sequin pillow could be a sweet personalized gift or a total gag gift.
It could be for kids or adults, for birthdays or holidays… it even works as a memorial or sympathy gift.
Here are a few ideas:
Wedding photo for anniversary
Baby photos for a new mom
A favorite image of a loved one as a remembrance gift
Vintage pic of you and your siblings for Mother's Day
Spicy boudoir photo for Valentine's Day
Embarrassing/silly pics of you and your bestie
Photo of their dog pooping
9. Personalized Bobblehead Doll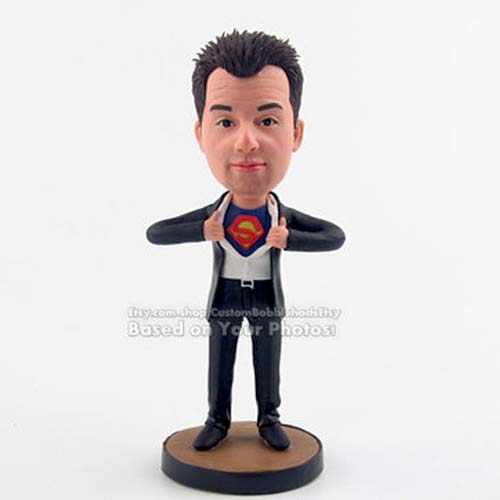 This is another quirky gift idea that can't fail to make them smile.
Whether you aim for something sweet (like a paired bobblehead doll of the two of you together, perhaps from your wedding day) or a good-natured joke (like the Superman version, above), this is a truly memorable gift for the person who needs nothing.
10. Plant a Tree in Their Name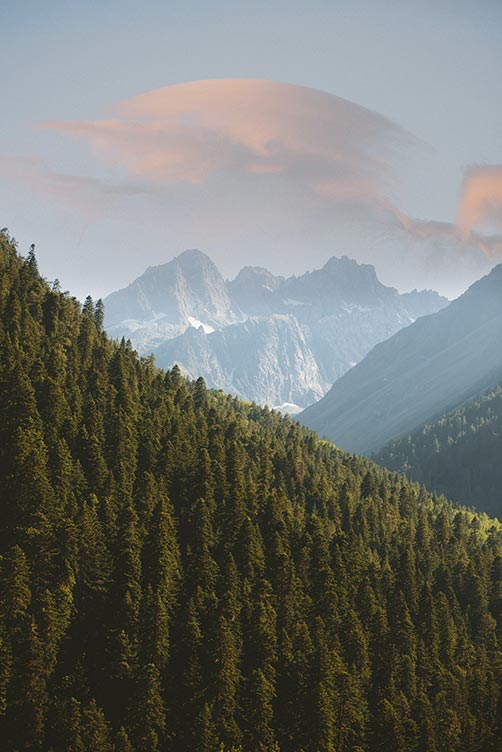 Here's one gift idea that is very meaningful, helps the environment, and will be treasured by the recipient.
Have a tree planted in their name, and present them with a lovely certificate and the coordinates for where it was/will be planted.
Trees for a Change does just that by planting new trees in areas affected by forest fires. It's a great cause to support, and a great gift for someone who has everything they could ever want anyways.
5 Gifts for the Man Who Has Everything
Let's get a little more specific. First guys, then next gals.
1. Personalized Pocket Knife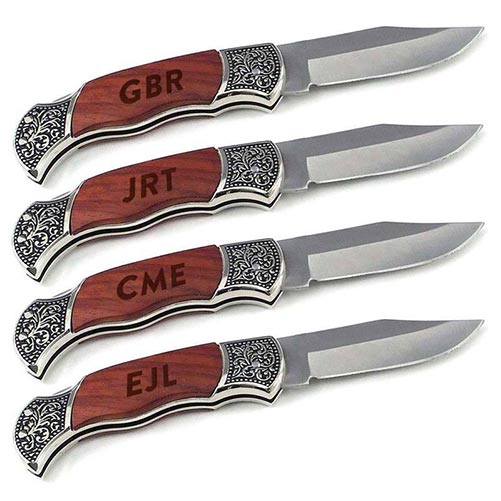 This old-fashioned beauty is just the thing for a dude. Includes personalized laser-engraved text and/or logos.
2. Grenade-Shaped Emergency Survival Kit
It's a survival kit, which we've already said is a great idea.
But it's shaped like a grenade.
3. Helicopter Tour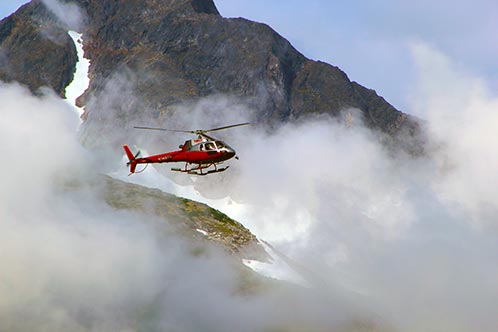 Or a balloon ride, a chartered plane trip, parasailing… For pure manliness though, I think it's tough to beat riding in a helicopter.
More: 50+ Experience Gift Ideas
4. Wall Mounted Bottle Opener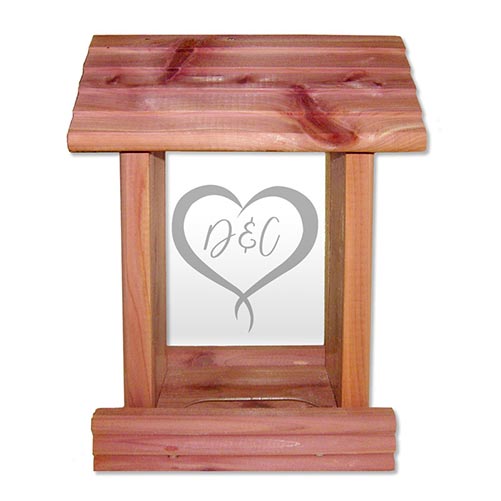 These openers are handcrafted from real wood right here in the USA, then personalized to order. Lots of designs, perfect for someone who enjoys a beer on the patio.
5. Beer, Wine, or Whiskey Tours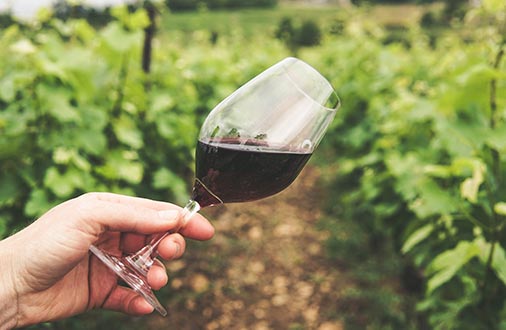 Tour some wineries and do wine tasting. Go on a pub crawl. Tour your local breweries or distilleries. Pick up a few souvenirs to take home. He'll love it.
5 Gifts for the Woman Who Has Everything
Here are some ideas for the woman who has everything.
1. Very Big Hug Blanket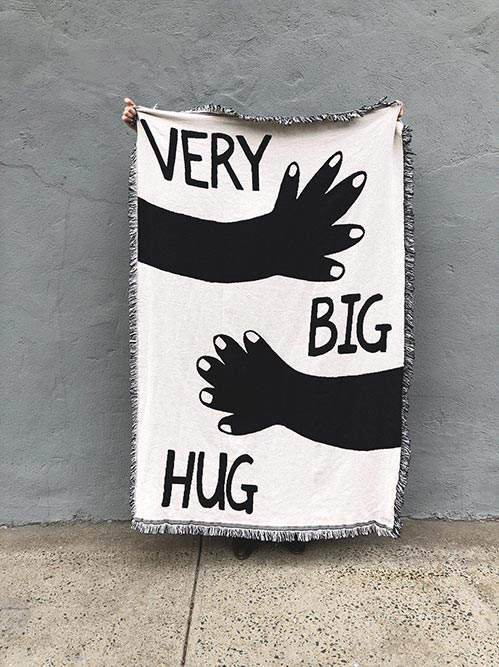 This is not only a really nice blanket, but it's just so darn cute to boot.
2. Personalized Cutting Board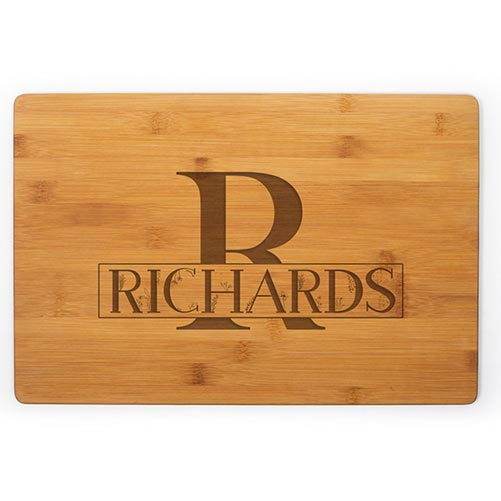 For those of us who love to cook at home, a cutting board is something we use every day. Personalize one for the woman who has everything and she can use it, put it on display, or do both.
3. DIY Bath Bombs Gift Basket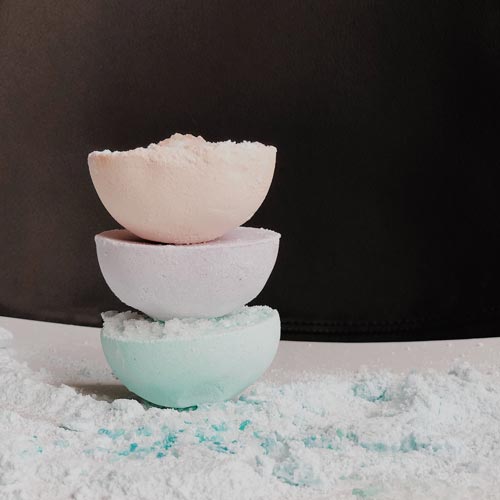 When you make something yourself, it gives your gift that extra-special touch.
Bath bombs are a popular gift, and they're easy to make on your own. Toss them into a gift basket with a few other bath-friendly items (soaps, lotions, towels, bath robes, wine) and you have the perfect gift.
4. Horseback Riding Adventure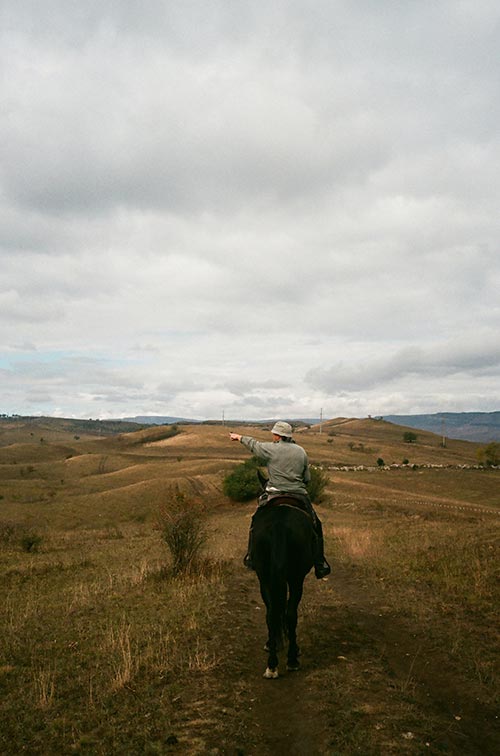 Horseback riding is one of those dream activities that she'll remember forever. Find a place to ride – nearby or exotically far away – and book an unforgettable day.
5. Personalized Blanket for Her Puppy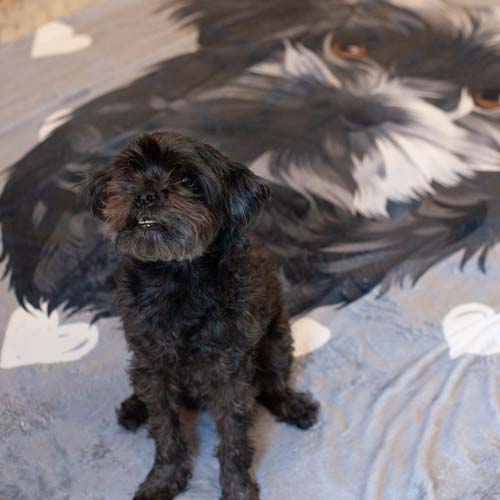 This is our Remi sitting on a blanket with his very own visage. This blanket is HUGE, super-comfy, and includes personalization. It's a great gift for any pet lover!
Fur Baby Prints takes your pet's photo and turns it into gorgeous artwork, adds your pet's name, and sends you an amazing blanket. Even if you have pets, blankets, and everything else, this is something unique!
Read next: How to give thoughtful gifts (+ 10 thoughtful gift ideas)
Pin It