The clock is ticking and that stocking is still looking awfully empty — it hits you and you realize you've completely spaced the stocking stuffers. It's okay. We've all been there…
Sometimes we get so preoccupied with the "main" gift, the big present, the brand new car with the giant bow on it (okay, no one we know has ever pulled that off), that we forget all about the stocking stuffers until zero hour.
This year, make stockings the best part of Christmas morning! Plan for a great holiday, and when you're cramming those cute, oversized socks full of the most amazing gifts, the men in your life will adore you even more than they do already.
But if your own ideas are worn thin, this one's just for you. We've compiled a list of 150 best men's stocking stuffer ideas for Christmas 2022.
You are most welcome.
Best Stocking Stuffer Ideas for Men
Our website is supported by our users. We sometimes earn a commission when you click through the affiliate links on our website. See our privacy policy & disclosures for more information.
1. Personalized Meat Card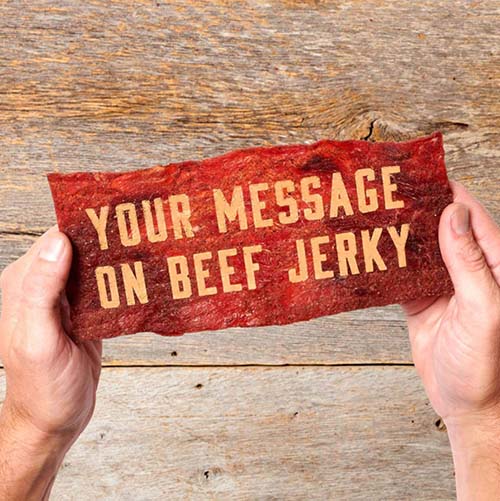 No, he doesn't want another sappy Hallmark card. He wants meat. With a message on it. From you! This personalized meat card is everything he never knew he needed in his life. How could he not feel warm and fuzzy inside when he begins to devour this delicious surprise at 6 am on Christmas morning?
2. Sudski Shower Beer Holder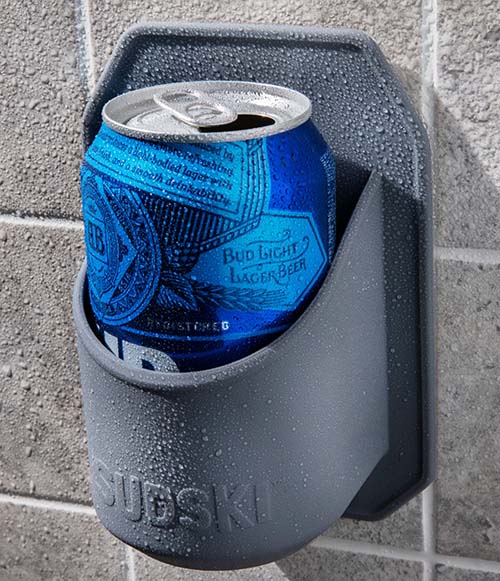 He may laugh, but you know he's going to be excited to try out this Sudski shower beer holder! Once he has his brewski with him, his good ol' soap on a rope and some music blasting, the water heater just won't stand a chance…
3. Reusable Hand Warmers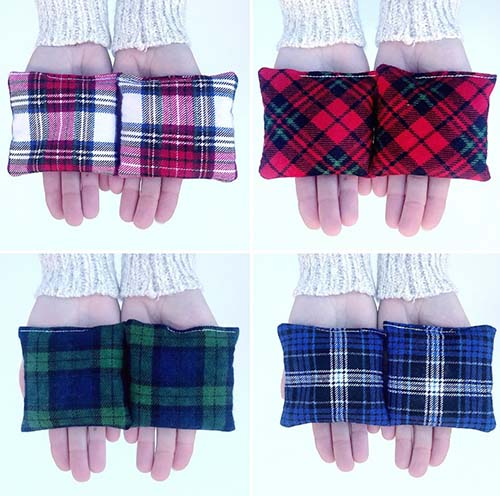 These plaid hand warmers are reusable and come in so handy on those frosty winter mornings! If he spends a lot of time outdoors in the elements, or just has the metabolism of a snowman, he'll appreciate having these on hand. Get it? On hand? Anyway, they come in bright colors that are still manly, and are perfect for farmers, ranchers, contractors, roofers, etc. 
Related: All 5 Senses Gifts for Men
4. Wireless Phone Charger Pad
This wireless phone charger pad is so sleek and looks practically space-age — like something you'd see on the Jetsons! Picking up your phone to find the battery light alarmingly low will be a thing of the past when he has this.
It's probably something he's been wanting for a long time, but hasn't been able to justify buying for himself. He will love unwrapping one of these on Christmas.
5. Custom Spotify Mixtape Shaped Like Vintage Cassette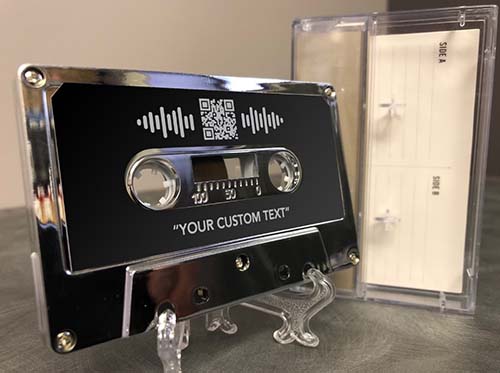 This adorable throw-back mixtape is custom made just for him! You can put together a whole playlist and he'll be able to access it through either Spotify or Apple.
If you two dated throughout the 80s and 90s, this is the perfect gift to melt his heart (and make him feel his age). It's even cuter than you would think, and combines old-school vintage appeal with modern technology.
6. Bourbon Smoked Mini Spice Kit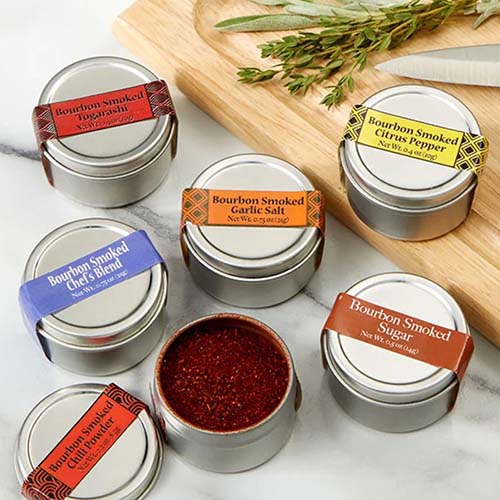 For the bourbon lover in your life, these yummy mini spice kits will kick his palate into overdrive! If he's a foodie or a wanna-be chef, these will become his secret weapon for the tastiest of ribs, the most savory of baked potatoes, and the mouth-watering ingredient for dips and sauces.
However he uses them, he'll be addicted in no time!
7. Tile Smart Key Holder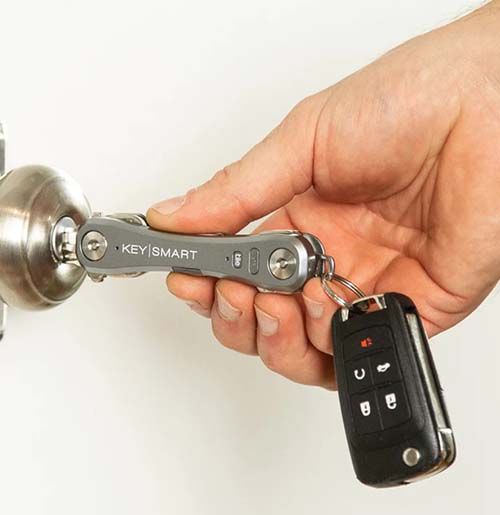 How cool is this? If your guy is prone to losing his keys and/or phone (and who isn't?) this Tile Smart key holder is here to save the day. He can quickly and easily organize up to ten keys, and if he misplaces them, find them easily via the map. No more jangling, bulky sets of keys.
The rechargeable battery stays charged for up to 45 days, and the key holder comes with all sorts of fun accessories that most men can't get enough of.
8. Ultra Thin Wallet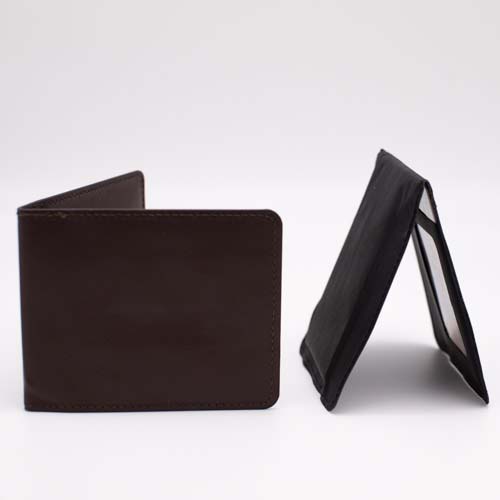 Big, bulky wallets are a thing of his past when you get him this ultra thin version! He'll still have plenty of room to slip in photos of you, alongside his debit and credit cards. Everything he needs, without bursting the seams of his back pocket.
Seriously, these wallets are so thin, but they're made with a patent-pending design and cutting edge material so they last forever.
9. USB Rechargeable Lighter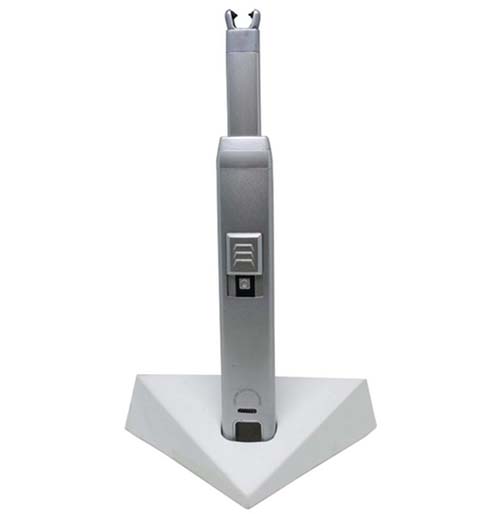 No more toxic flames when trying to light a fire! With this USB rechargeable lighter, camping will be a breeze. Plus, this handy-dandy tool is wind resistant too, so it won't blow out on him when he's freezing his tail off during hunting season!
Super lightweight, and great for the man who loves to grill even in February. In Iceland.
Related: Camping Gift Guide
10. Bourbon Vanilla Soap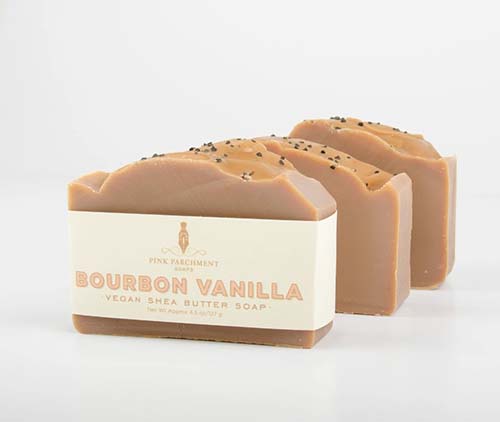 Not too perfume-y or scented like Gramma's potpourri, this bourbon vanilla soap will beg the question: who loves it more? Him, or you? He'll smell amazing after using this soap (no cologne required). And it's vegan too! This is bound to be a new addiction, and he'll never go back to Irish Spring.
11. Can Koozies Shaped Like Literal Jackets
These can koozies are so much fun, everyone needs one in their stocking! Whether you choose the hilarious puffy jacket, the flannel shirt, the life vest… oh, the list goes on and on. He'll be the hit of the tailgating party or the next backyard BBQ when he has one of these babies cradling his beverage and keeping it cool. Literally. So cool.
12. Marble Chilling Cubes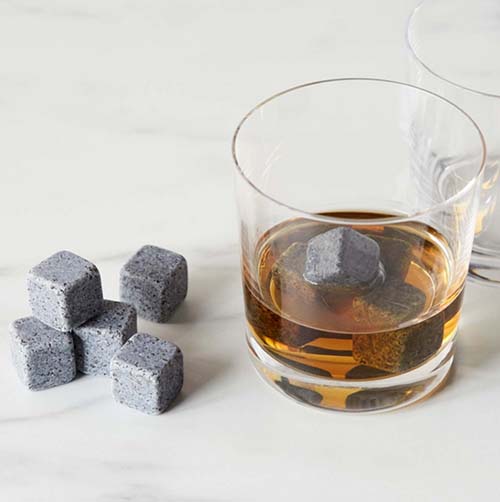 Make him feel like a million bucks when you slip some of these marble chilling cubes into his stocking! Now he can keep his bourbon, scotch, or any other beverage nice and chilled without watering it down with ice.
They're a neat and easy way to get some sophistication into a normal weeknight! And they're great for entertaining as well. Maybe purchase a couple of sets…
Related: Best Whiskey Gift Ideas
13. Luxury Wool Clothing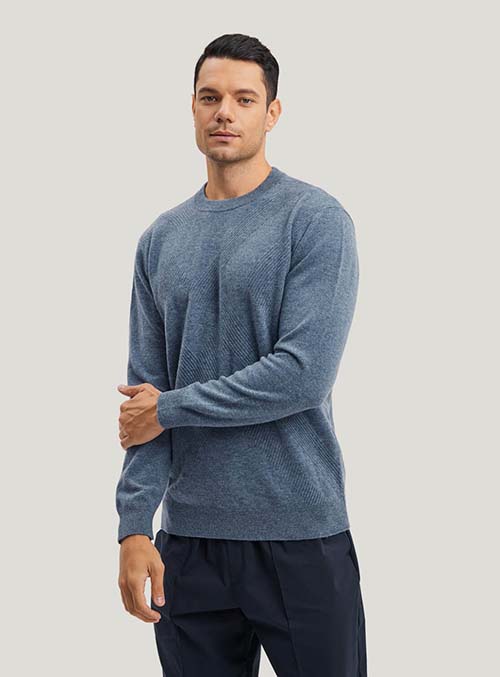 Roll up the swankiest of luxury wool clothing into an instantly classic gift idea for him! Choose some warm and cozy socks, or a posh scarf to complete his winter ensemble. Sure, it's a generalization and not true across the board, but most men hate clothes shopping.
Take the guesswork, crowds, and anxiety out of his wardrobe by spoiling him with some epically luxurious outfits.
Related: Stocking Stuffer Gifts for Boys
14. Infuse & Pour Kit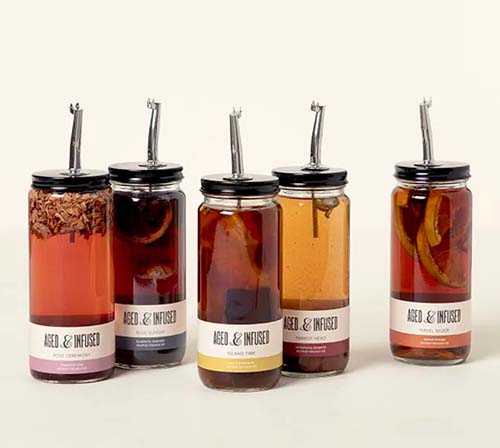 Does he love inventing and mixing up new cocktails? Entertaining his friends with fancy drinks? Then he'll love this infuse and pour kit where he can be the mixologist of his dreams. These dehydrated fruits and spices that are fresh from the farm only take about a week to infuse into his favorite alcohol.
What he does with them next is up to his imagination! Maybe pair this gift with a notepad to write down his best recipes.
15. Beard Comb & Brush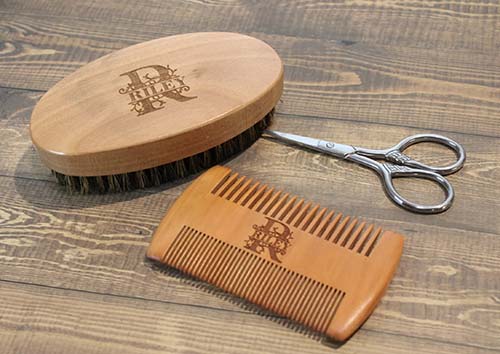 Keep that epic beard healthy, glowing, and growing! When he has this beard comb and brush, he just might spend more than twenty seconds in the bathroom getting ready in the morning.
Made of sandalwood and customized with his initials, this set is too good looking to hide away in the cupboard. Keep it out on the counter to add some retro décor to your bathroom!
Related: Best Gift Baskets for Men
16. Casio G-Shock Watch
You can't go wrong with a classic! The G-Shock has a reputation for good reason — they're dependable, good looking, and ridiculously functional.
They've recently experienced a resurgence in popularity, too, due to the retro feel they have. We're certain he would love to add one to his collection.
17. Personalized Photo Fishing Lure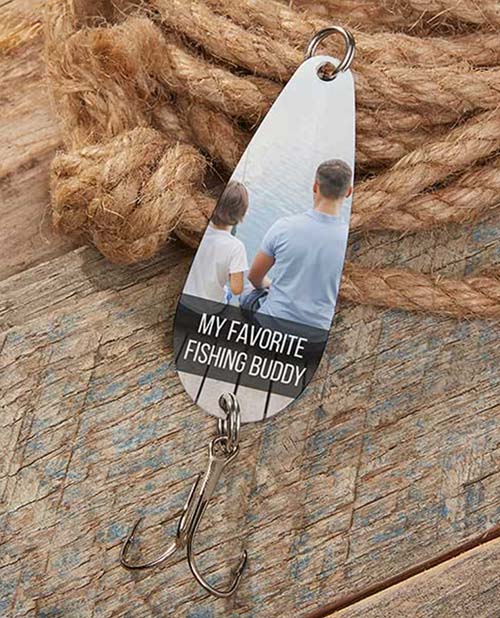 This personalized photo fishing lure is too cute for words. You can change the wording to anything you like: from sentimental and sappy, to funny and witty. Or just add your names! A great little gift to give Dad or your favorite uncle. Whoever tells the best fish stories in your house.
18. Rechargeable Clock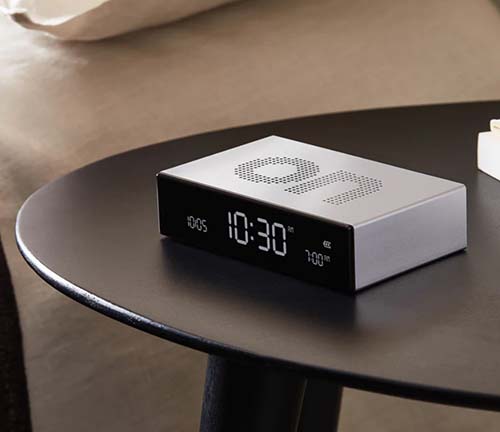 This rechargeable clock is great for the college or high school student in your life! You know the one: the one who hits the snooze button every morning. The mega battery holds a charge for what feels like forever (three months!) and the sleek design is modern and appealing so it will blend right into any dorm room.
19. Personalized Pocket Knives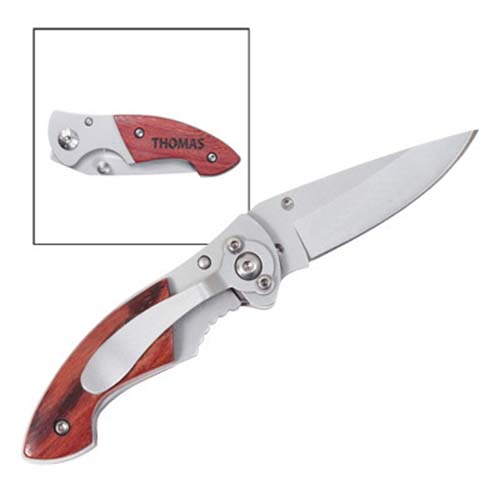 There isn't a man or boy alive who doesn't love the feel of a pocketknife in his hand. My son sleeps with approximately two dozen. How he rolls over at night without shanking himself I will never know. But hey, he feels safe.
These personalized pocket knives are the bee's knees and are the greatest thing to slip inside of his Christmas stocking. He'll be stoked!
20. Cell Phone Photo Wallet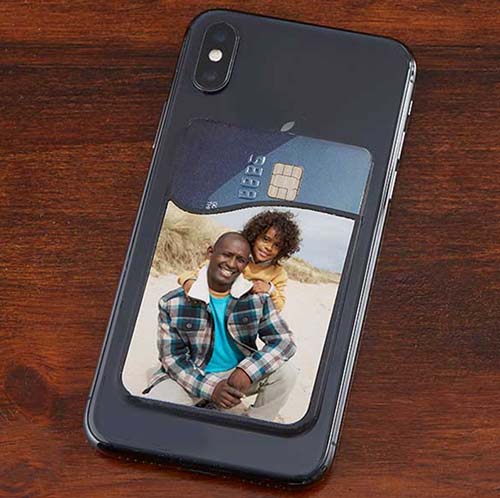 Eliminate the need to carry a bulky wallet when you give him this cell phone photo wallet. It even does double duty as a microfiber screen cleaner. He can carry his debit card and ID right along with his phone. So convenient!
Related: The Interesting Origin of the Christmas Stocking Tradition
Stocking Stuffers for Dad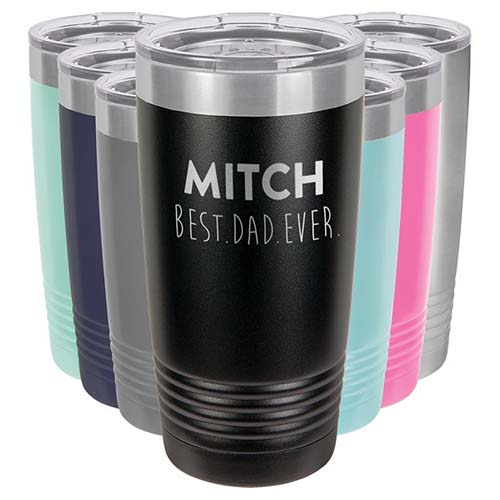 When it comes to Dad, it is time to seriously spoil him. After all, he's put up with your shenanigans for how long now? Give the man a break! When you put a little thought into what goes into his stocking, he'll know how much you appreciate his hard work, dorky jokes, wise advice, and financial help.
Not to mention those great Dad hugs. If your dad is as hardworking as mine is, spoil him rotten this holiday with some of these great ideas.
This vacuum sealed tumbler can be inscribed however you like! 'Best Dad Ever' is always a good place to start. They come in a bunch of colors, so pick his favorite. He'll love keeping his frost beverage cold all day long, even in the heat of summer, or keeping his morning coffee piping hot all throughout his work day.
More ideas:
Stocking Stuffers for Husband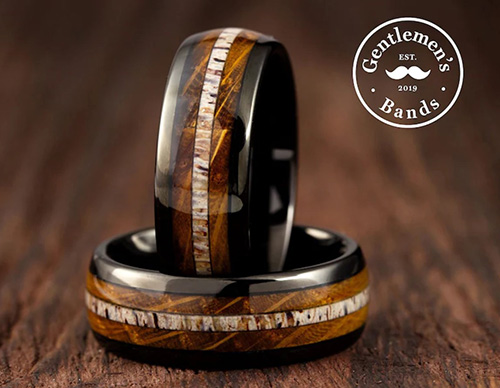 If he's done his job right, he's been spoiling you all year around! Now is the time to turn it around and watch his face light up with some carefully crafted gifts for his stocking.
He'll feel like a kid in a candy store when you go with some of these great gift ideas, and digging into that stocking might become the best part of his Christmas traditions! With gifts like these, we're pretty sure you two are gonna make it long term. Like, great grandchildren long term.
Time to ramp it up a notch in the style department? Or perhaps you two got married when you didn't have two pennies to rub together, exchanging your vows with cheap jewelry? Maybe it's time to show your love for him in a tangible, knock-it-out-of-the-park way? Like with one of these gorgeous wedding bands?
He might be so taken aback that he proposes all over again! Hey, wedding renewals are kind of the best. We're here for it. These gorgeous bands come in a variety of hues and styles, meaning you can choose the absolute best one for your man.
More ideas:
Stocking Stuffers for Boyfriend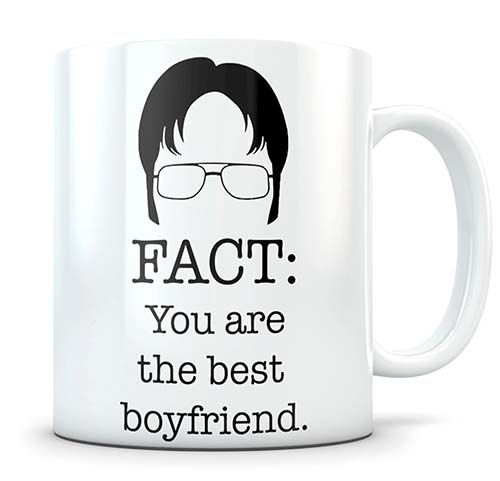 Even if the relationship is fairly new, we bet he's already seen some things! Like you at your… not so best. We think it's time to pamper him a little with some fun and romantic stocking stuffers! He'll love each and every one, and love you more than ever before. Who knows? Maybe this time next year, you'll need to scroll up to see what to get your husband…
Too much pressure? That's okay. There are simple and neat gift ideas here too!
Dwight Schrute would know, after all! This funny mug is great for fans of The Office, and he will love the fact printed right on it. It'll definitely be his new favorite coffee cup and will be used on the daily. Pair it with some beets for a real winner.
More ideas:
Stocking Stuffers for Boys Ages 0-5
Nothing is better than an early Christmas morning when you have littles! And the boys especially are just full of joy and holiday energy. Having those precious babies around for those Kodak moments will be what gets you through potty training, sleepless nights, and preschool.
And one of the best parts about the little ones this age? They'll love the box more than what's inside! That means the pressure is low, and the fun factor is high.
This cute yellow duck has its own binky and we love it! Your little guy will too, from its super plush and soft fabric to its squeezable body. It's the perfect little companion for the next several years whether he takes it to bed, to Gramma's house, or everywhere in between.
More ideas:
Stocking Stuffers for Boys Ages 6-12
Now they're old enough to not only savor Christmas, but they remember it from years before! If they've been good, Santa is really going to come through for them big time. Stockings are so great for this age too, because what little man wants to unwrap things? Just tip it over and let all the joy spill right out.
And quantity is always preferred over quality at this stage, so he's going to feel like a pirate with a ship full of treasure by breakfast time!
Go old-school with a cool, retro yo-yo! He'll love learning tricks and swinging this puppy all throughout the house. Oh, the breakables… Never mind. You moved those a couple years ago, didn't you? Smart parent, you.
More ideas:
Stocking Stuffers for Teen Boys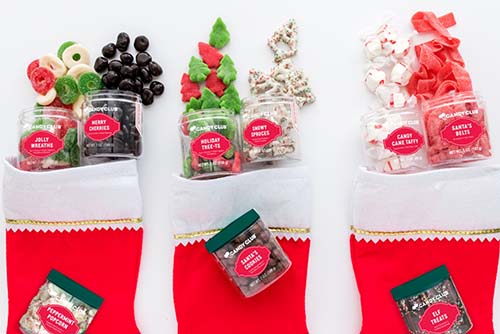 Now that they've finally come out of their cave, your teenage boy will be smiling like he's ten again when you hand him his stocking filled to the brim with the raddest of rad things. Teenagers are just plain fun to shop for, and if you can get more than a grunt out of them you'll know you succeeded in pleasing them. They'll have such a great time with these gift ideas, they might not even sneak a peek at their phone all day. It's a holiday miracle!
If he's a bottomless pit when it comes to food, keeping his belly happy and not growling feels like a full time job! These yummy Christmas candies are so fun and delicious, and way better than your old grocery store varieties. He'll be as jolly as an elf when you sneak a few of these concoctions into his stocking.
More ideas:
Tactical Stocking Stuffers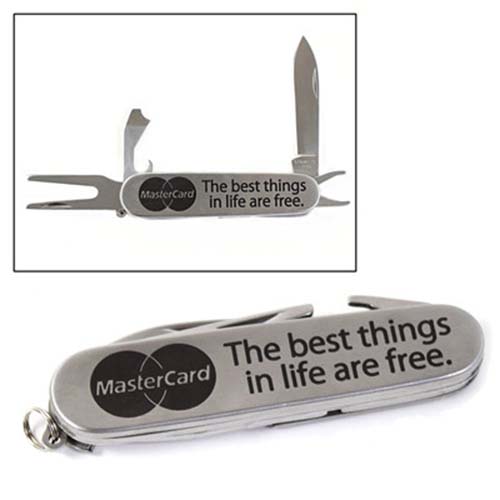 If your man is of the "manly-men" variety and only comes indoors if he has to, he's going to love this year's Christmas stocking items! You'll outdo yourself with some of these gift ideas, and he might decide to cuddle up with you a little more often in the safety of his own home and hearth. Or if you're just as tactical as he is, you get to borrow some of these super cool stocking stuffers!
This personalized pocketknife is just the thing to make him smile! You can have something witty engraved on his new knife, or keep it simple with his name or nickname. He'll always want another knife — don't even question that. And this one is sturdy, high quality, sleek in design, and has a little love letter from you right on it.
More ideas:
Funny Stocking Stuffer Ideas for Men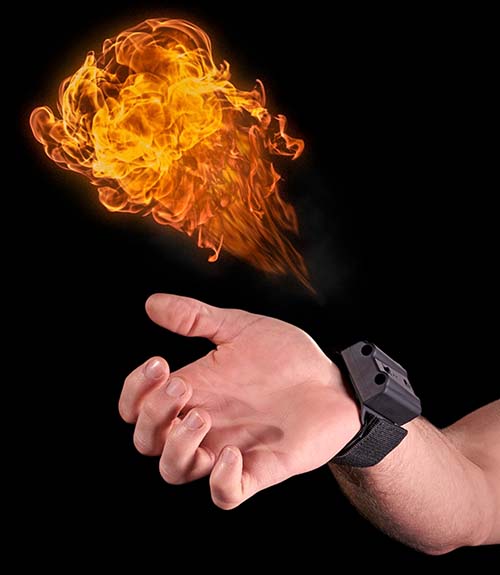 Sure, it's fun to be romantic and serious, but sometimes you gotta laugh together! It's the glue that holds you two funny kids together, after all. If he's still making you belly laugh all these years later, it's time to turn the tables and make him chuckle like his life depends on it. These hilarious gifts will do the trick.
Your pyro will love a set of these mini fire shooters in his stocking! Funny, yet weirdly addicting, this fire shooter will be the envy of all of his friends. Who wants a tie or a set of cufflinks when you could have a freakin' fire shooter?
More ideas:
Related: Funny Christmas Gift Ideas
DIY Stocking Stuffer Ideas for Men
If you're the hands-on, frugal, crafty DIY-type, then we have plenty of great stocking gift ideas right here!
DIY Whiskey-Infused Maple Syrup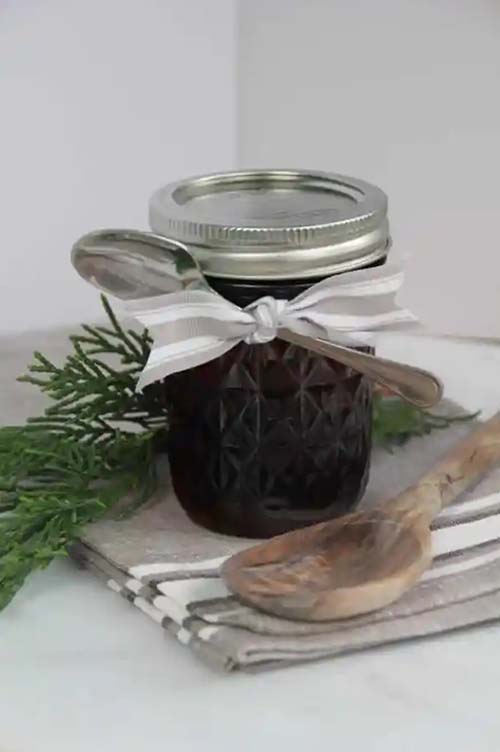 Make a thoughtful, edible gift for the guys on your list with this whiskey infused maple syrup gift in a jar. It comes together quickly and looks so professional with included FREE printable labels and some simple embellishments.
DIY Scrap Wood Coasters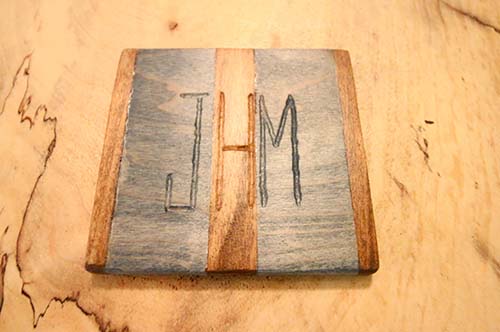 Grab some scrap wood and make these simple wooden customized coasters for a guy who loves a gift with a rustic feel.
DIY Hot Chocolate Mix Reindeer Cones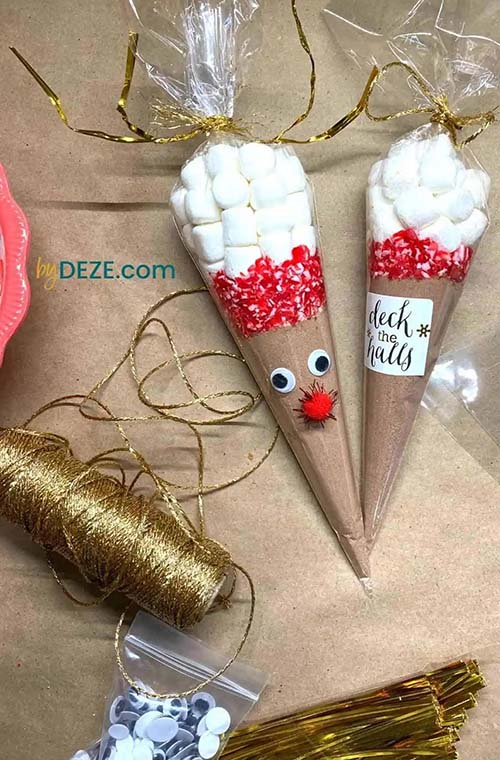 Here's the perfect stocking stuffer for the guy who loves hot cocoa and a good hearty chuckle — Reindeer Hot Chocolate Cones! Pre-mix and customize each reindeer with colorful treats and toppings tailored specifically to his tastes for extra color, flavor, and fun.
Cheap Stocking Stuffer Ideas for Men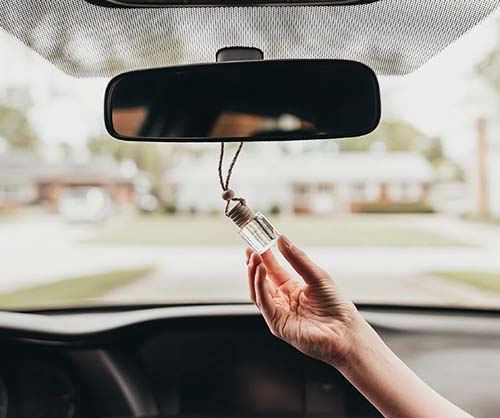 Not everything has to be lined with gold or studded with diamonds! Cheap gifts can still be fabulous, AND you'll have money left over for a date or a pesky bill that needs to be paid.
Some of the best Christmas traditions start with things like White Elephant parties, a $10 spending cap, or a rule to DIY the whole experience. So, here are some awesome and totally cheap stocking stuffer ideas for you.
This little car diffuser set is perfect for anyone! Get rid of toxic synthetic fragrances that only give your passengers a headache. This one gives a pleasant burst of freshness to your car, making it a great choice for the dad who drives a lot, or the teen who is always rushing off to football practice.
More ideas:
Last Minute Stocking Stuffer Ideas for Men
We've all been there: what do you mean the mall isn't open all Christmas Eve night? Ack! Don't worry, these gifts are uber cool and will arrive last minute, saving the day for all elves and angels everywhere.
Who wouldn't want this portable charger in their stocking? Santa himself will want one of these bad boys, and won't be able to believe he ever got around without one. Lightning fast and lightweight, too.
More ideas:
Read Next: 50 More Stocking Stuffers for Men