Is a special occasion coming up? Maybe you're wanting to get your man a gift, but you want to pick something unique and extra special.
We've dreamed up a list of 5 senses gift ideas for him, helping you ensure that your gift is truly out-of-the-ordinary and a total winner.
What Is a 5 Senses Gift?
The concept of the 5 Senses Gift is simple: buy your special someone a gift — or a collection of gifts — that targets each of their five senses. Think an immersive experience gift for your senses.
It's a great idea if you want your gifts to follow a specific theme, or want to coordinate your gift-wrapping to give a cohesive feel to your gift.
No matter how you choose to present them, get creative and pick the best gifts to satisfy your sweetheart's senses!
Our website is supported by our users. We sometimes earn a commission when you click through the affiliate links on our website. See our privacy policy & disclosures for more information.
A Gift for All Five Senses: The Adventure Challenge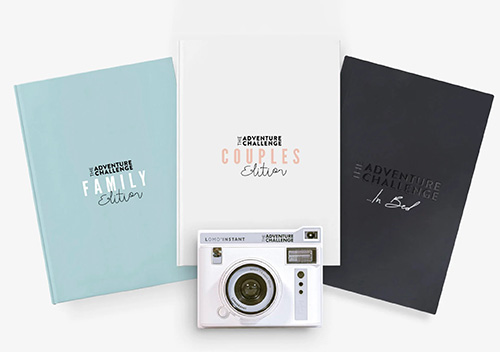 When was the last time you two went on an adventure? With books from The Adventure Challenge, you two can create new, exciting, unexpected memories together and have a much-needed chance to reconnect.
These unique products offer activities for all the five senses — for example, the Couples Edition of The Adventure Challenge book offers fifty different activity ideas for you to complete together.
All of these activities appear as scratch-offs in the book, so each one will be a complete surprise for you both to enjoy!
Best 5 Senses Gift Ideas for Him
1. Personalized Beef Jerky Card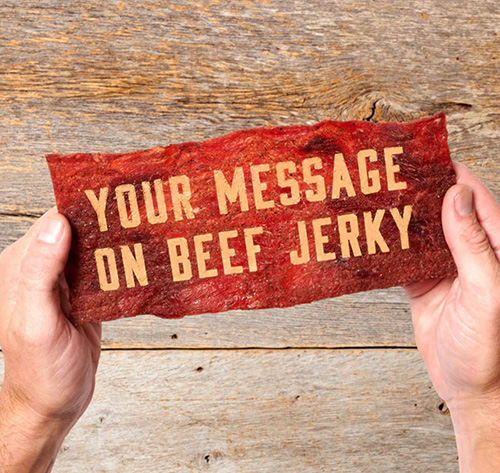 SENSE: Taste
If he's a carnivore at heart, send him a savory treat with this personalized beef jerky card! This 4×9 inch beef jerky card contains enough space to send your meat-loving man a heartfelt message.
Although he can't keep this tasty greeting card forever, it's definitely one that he'll remember.
2. Ultra Plush Robe
SENSE: Touch
This super-soft plush robe is a no-brainer and a great way to appeal to his sense of touch. He'll feel like he's living in the lap of luxury once he slips this puppy on.
Help him relax in style as he gets his morning coffee or lounges around the house.
3. Hot Chocolate on a Stick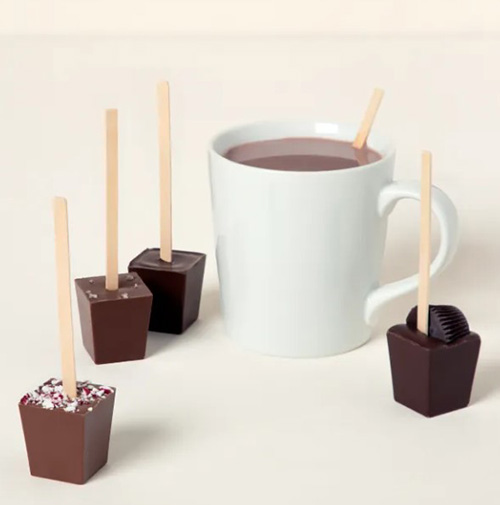 SENSE: Taste/Touch/Smell
Hot chocolate already engages the senses of taste and smell — mmmm, just thinking of that aroma makes us smile — but if you put the hot chocolate on a stick, well, now we're adding touch, too.
With the holiday season approaching, you can put on some Christmas music (hearing) and add a coffee mug with a fun, visual design (sight) and viola!
You have a perfect pick of 5 senses gift ideas for him for him that he'll enjoy with each and every one of his faculties.
4. Custom Leather Belt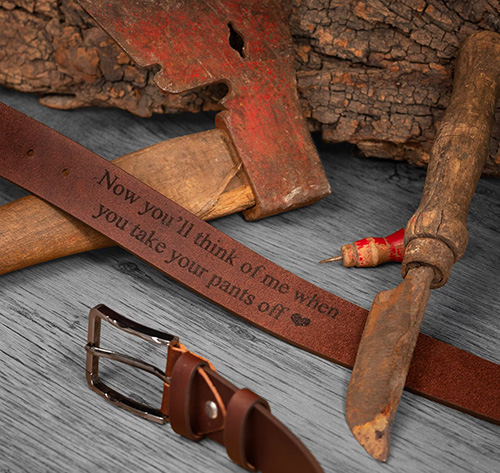 SENSE: Touch/Smell/Sight
This custom leather belt can appeal to three senses at once: He'll feel the smooth grain of the leather, see the sweet, personal message you chose for him, and enjoy the smell of the high-quality leather.
You can also personalize this belt by including laser-engraved messages on both the outside and inside of the belt! You can be cute or cheeky, sentimental, or send him some words of encouragement every time he wears this belt.
5. Personalized Bourbon Barrel Flight w/ Glasses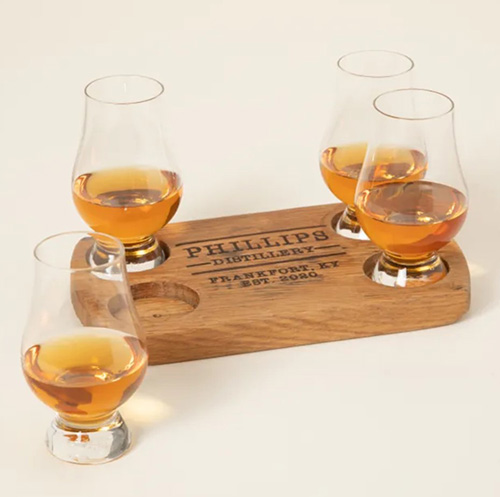 SENSE: Taste
Send his taste buds on a journey with this bourbon barrel flight. You can customize this flight to feature four flavors of bourbon that you know he'll love.
Share a drink together or let him sample the different flavors all by himself! A wonderful sense of taste gift for the fine spirits connoisseur.
6. Premium Beard Oil
SENSE: Smell/Touch
If your man is a beard expert or wants to experiment with his facial hair, get him some great beard oil to help with the upkeep. The calming fragrance of the essential oils and the luxurious feel of the smoothing oil will give him the focus he needs to conquer the day.
This moisturizing, anti-dandruff beard oil will allow him to put his best face forward. Quite literally!
7. Cashmere Clothing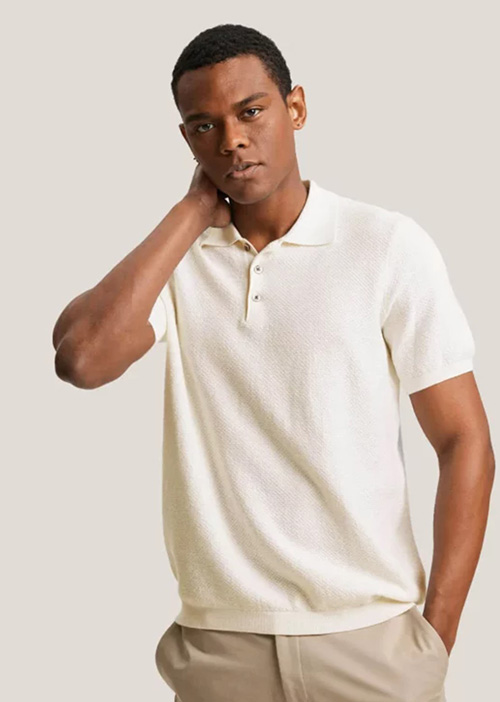 SENSE: Touch
An excellent gift idea for the fella that loves to stay sharp. Get him some comfy cashmere clothes that he'll love to wear everywhere! Whether you want to buy him a classic shirt, a warm jacket, or a scarf, Gentle Herd has all the things he needs.
Gentle Herd uses fair trade practices and ethical sourcing for its wool, so you can be confident that you're supporting an honest company while he enjoys the softest clothes he's ever worn.
8. Custom Line Art Portrait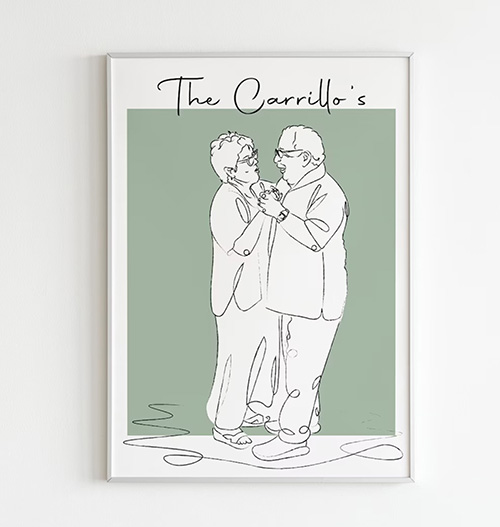 SENSE: Sight
Give him a present that will remind him of all the fun times you've had together with this custom line art portrait. You can customize the portrait by choosing a message to include on the frame, too!
The artist gives customers digital copies of their portrait so that they can print it out with the dimensions and on the paper of their choosing. So sweet and such great sight gifts.
9. Boot Bananas
SENSE: Smell
If he's on his feet all day, these boot bananas will keep his shoes and boots smelling fresh.
These shoe deodorizers work for 6 to 12 months, so they'd make a wonderfully thoughtful gift! He won't have to worry about that pesky shoe odor for a while with these.
10. Ultra Thin Wallet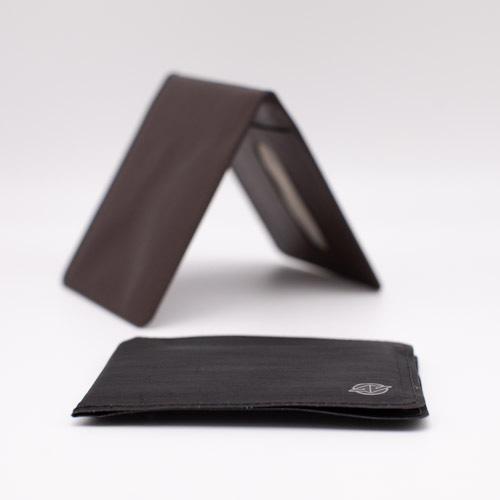 SENSE: Touch
This ultra-thin wallet will feel and look great, and it features RFID-blocking technology to protect personal information.
According to the manufacturer this wallet is super durable too — it's fifteen times stronger than steel! So now he can keep his cards secure with style.
Definitely one of our most practical 5 senses gift ideas for him, and we think he'll get so much use out of it.
11. High Quality Cookware Set
SENSE: Touch/Taste
Is he a whiz in the kitchen? Furnish his hobbies with this cookware set! This ten-item set includes wooden sauce spoons, ladles, fork, and more.
This gift highlights the senses of touch (scoop with ease!) and taste (food just tastes better when you love what you're cooking, right?). It will certainly be a dream to use.
12. Cigars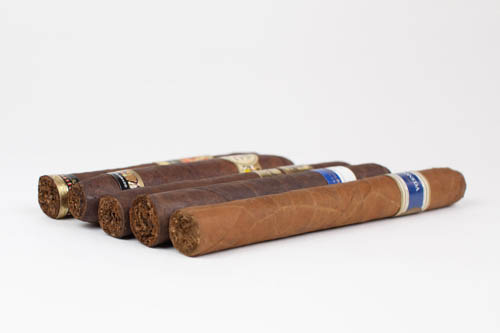 SENSE: Taste/Smell
Cigars are popular celebration gifts for special occasions, so if you have something to celebrate, why not send him a subscription to the Cigar of the Month Club?
Subscriptions offer subscribers premium cigars from some of the most reputable brands in the world. He'll savor the aroma and taste of these high-quality cigars.
13. Grill Master Club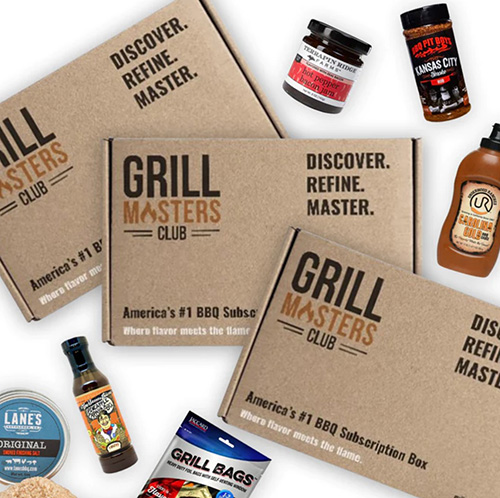 SENSE: Taste
Give him a reason to fire up the grill with a subscription to the Grill Master Club! You can choose whether your grill master box is delivered monthly, bimonthly, or quarterly.
Each box comes with five quality grilling essentials such as dry rub seasoning, barbecue sauce, aioli, and everything he needs to make your next cookout an unforgettably great time.
14. Cooling Gravity Blanket
SENSE: Touch
Everyone can use a little more sleep, so this weighted blanket would make a thoughtful gift. The blanket is designed to make anyone comfy whether they're warm or cold sleepers.
If he's never tried a weighted blanket, he's missing out.
15. Movie Themed Gift Basket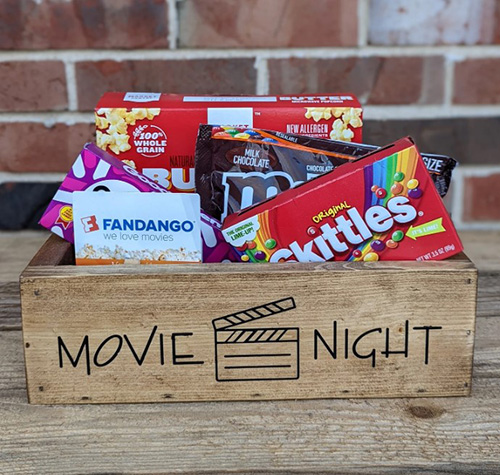 SENSE: Sound/Taste
If you're looking for a fun date idea but don't want to break the bank, surprise him with a movie night at home! This handmade movie-themed gift basket will make a super cute gift.
Fill it with your favorite snacks and candies for a perfect combination of tastes, and a perfect night together!
Some things you can include in your basket:
Related: Best Movie Night Ideas
Sight Gift Ideas for Him
16. Beautiful Rings for Him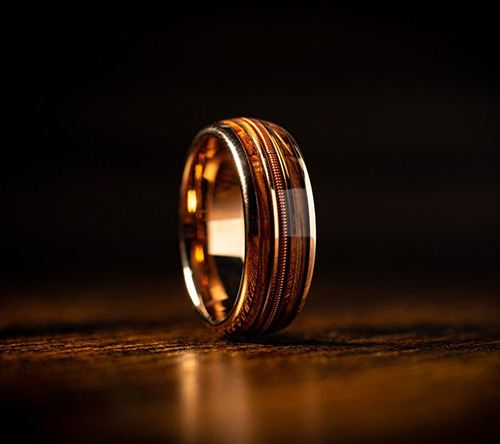 On the market for a romantic gift idea? Crafted from tungsten, inlaid with whiskey barrel wood, and finished with a genuine guitar string– these rings make for masculine, stylish jewelry.
These cool and unique crafted bands will both impress him and suit him to a T. An ideal gift for him to remember your love by whenever he wears it.
For more beautifully crafted designs, check out their full store!
17. High Quality Sunglasses
Buy him a stylish pair of Ray-Bans to help him look great while he's playing hard and soaking up the sun. If you'd rather spend less on sunglasses, check out this more affordable option.
Both options are good choices and make the perfect gift to protect his eyes from harmful UV rays.
18. Classic Regal Portraits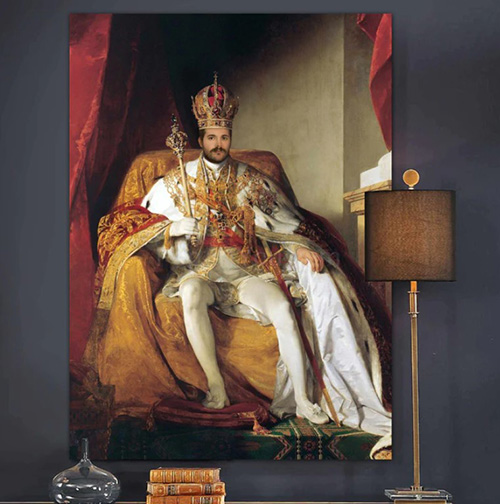 Transform a special picture of you two into a piece of classic art! These classical regal portraits from Pop Art You would make legendary gag gifts.
To design your portrait, all you have to do is select the style of your portrait from plenty of options resembling classical paintings. He'll have a laugh at this fun addition to your home décor.
19. Photo Bracelet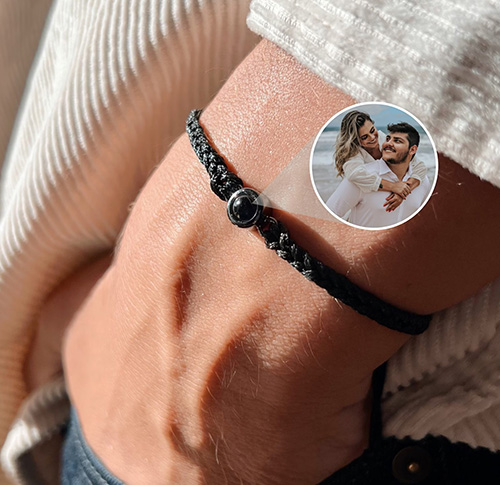 Have a special moment you want to remind him of? This neat photo bracelet features a ring in the center through which you can see a tiny photo.
With this he can take your happy memories with him wherever he goes. Photo bracelets make super thoughtful gifts as well as sweet and affordable mementos.
20. Custom Engraved Bird Feeder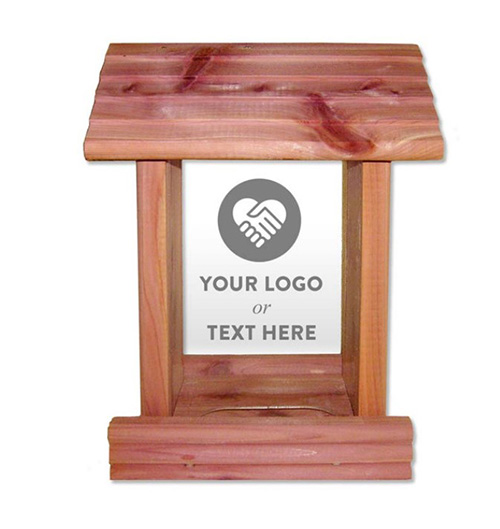 Birdwatching is a wonderful way to relax together in the comfort of your own home. Whether he's an avid birder or not, give him this special, custom engraved cedar wood bird feeder to support his birding hobby.
You can customize the text and font to be displayed on the feeder's front acrylic panel, so have fun with it and make it super special!
Taste Gift Ideas for Him
21. Candy Subscription Box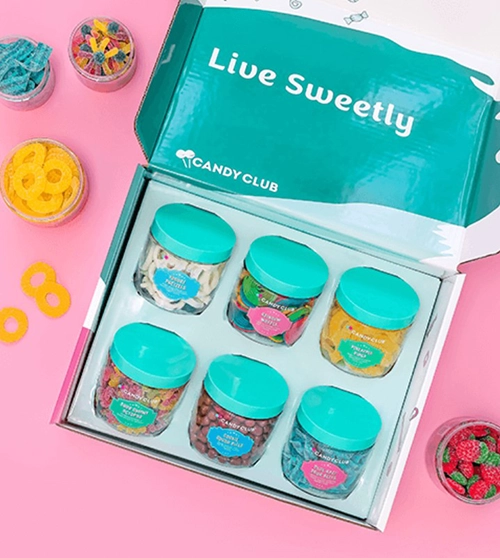 Help satisfy that sweet tooth of his with a monthly candy subscription box. He'll be in heaven when he gets to try out these delectable treats, and he'll have something to look forward to each month when they arrive!
A perfect taste gift that keeps on giving.
22. Ice Cream Delivered Right to Him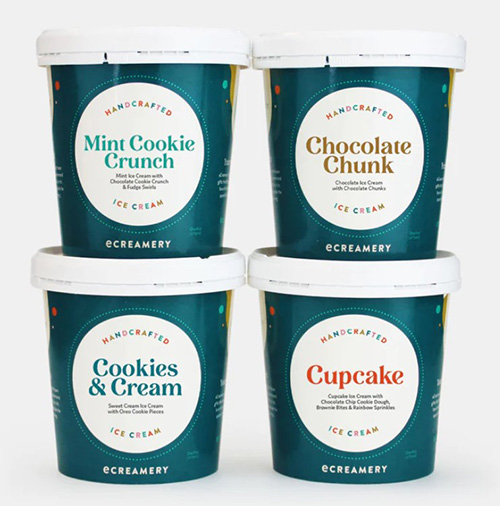 Does he have an insatiable sweet tooth? Give him a flavorful gift to remember with a personalized ice cream delivered from eCreamery. You can even get him a flavor of the month subscription if you'll know he'll want seconds!
You can choose from dozens of ice cream flavors and send him 4, 8, or 12 pints of ice cream. All you need to do is pick your favorite flavors and ship them off for him to enjoy this sweet treat.
23. Beer Subscription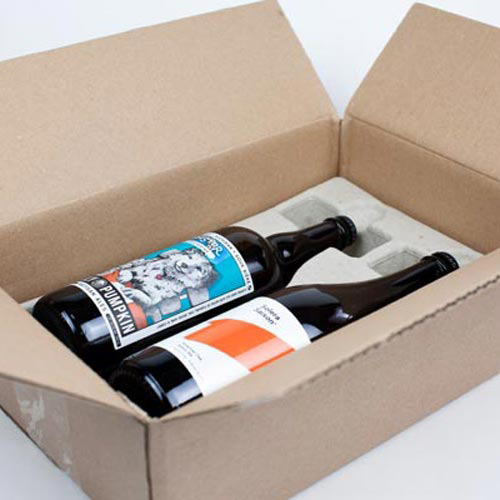 Maybe your go-to idea for date night is simply enjoying a drink together. Become a member of the U.S. and International Variety Beer Club to keep the drinks flowing.
With this subscription, you'll get twelve different bottles of beer each month from famous breweries in America and abroad. He'll love sampling so many delicious and exotic brews and getting to pick his favorites.
24. Red Wine & Truffles Gift Basket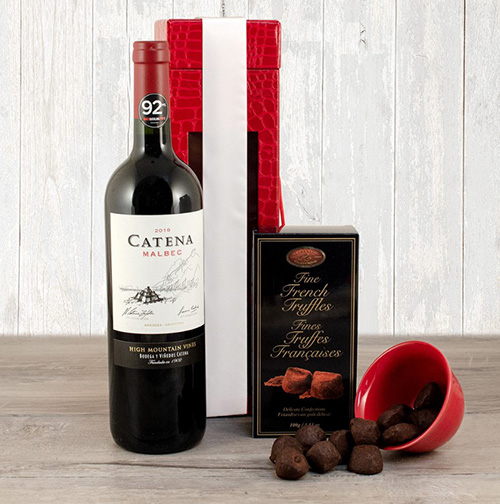 If you're celebrating a special occasion like an anniversary, then that calls for a gift on the classier side! Why not break out your finest red?
Savor the taste of fine red wines and indulgent French chocolates together in this decadent gift basket. A most excellent idea for Valentine's Day, as well.
Related: One Month Anniversary Gifts for Him
25. Seven Barrels Oil & Vinegar
If he loves to cook, what better gift could you give than natural ingredients? This set is a package deal that contains extra virgin olive oil and balsamic vinegar fresh from Italy.
He'll be out in the kitchen in no time, incorporating these delicious, new ingredients.
Sound Gift Ideas for Him
26. Elegant Classic Watch Box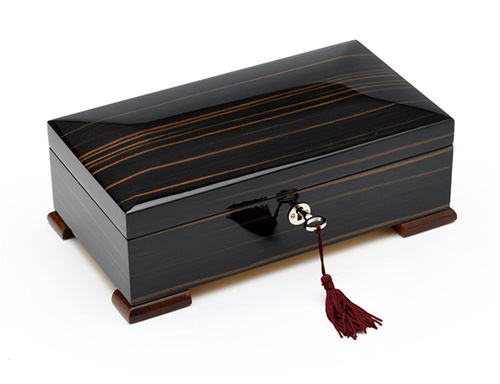 This watch box doubles as a music box, so when he puts on his watch in the morning, he can be reminded of a song that means something special to him. This beautiful music box features a sleek ebony wood exterior and was handcrafted in Italy.
The song played in the music box is a series of 18 notes; you can choose from a selection of traditional music or select your own custom song to play.
27. Concert Tickets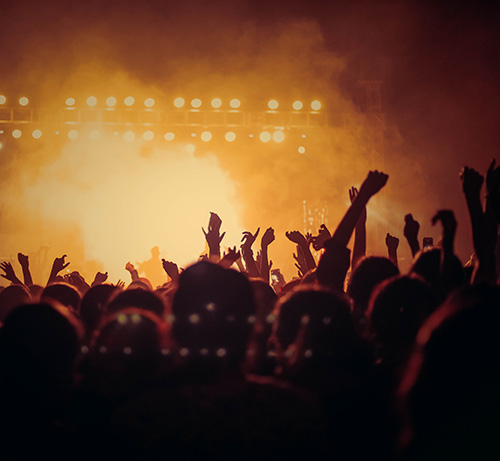 Music lovers unite! If he's a big music head, then concert tickets would be a perfect way to give him a truly thoughtful gift.
If you can get your hands on tickets to see one of his favorite performers, then great! If not, maybe pick a new artist in one of his top genres? There's lots of fun options out there, so the sky's the limit!
28. Rattlesnake Tail Pendant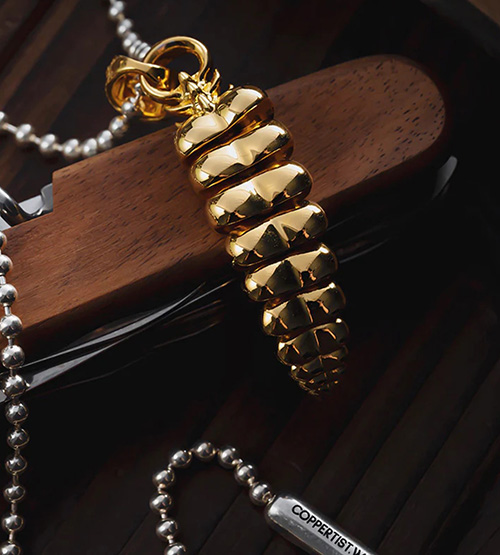 Is he a jewelry person? Get him a piece to compliment his excellent sense of style with this 18-karat gold rattlesnake tail pendant. This pendant would make a stylish gift to complement any outfit.
29. White Noise Machine & Night Light
Some of us need white noise to get to sleep. If your man is in that category, why not buy him a high-quality white noise machine?
This product from Anescra doubles as both a white noise machine and a nightlight so he can get the best sleep of his life.
30. Audible Subscription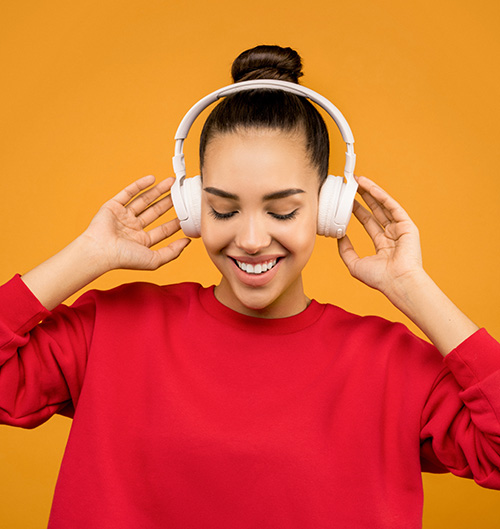 Is he the type of guy who can't get enough of audiobooks and podcasts? Then give him the gift of an Audible subscription. With this Amazon service, he can have tons of audiobooks, podcasts, and more at his fingertips. He'll never run out of books or podcasts to listen to again.
5 Senses Gift Ideas for Him: Smell
31. Tom Ford Oud Wood Parfum
Everyone likes a good-smelling man, right? With oud wood, sandalwood, and Chinese pepper as ingredients, this cologne is sure to be his new favorite scent.
32. Pokémon Car Air Fresheners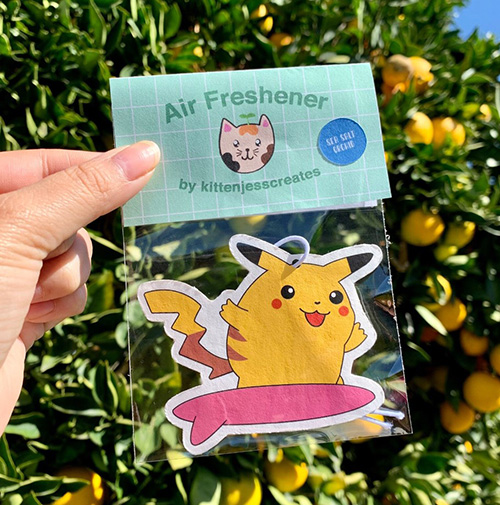 If he's a gamer at heart, this car freshener is sure to push his nostalgia buttons. This is a functional and cute gift that'll make him smile.
33. DIY Scented Hand Soap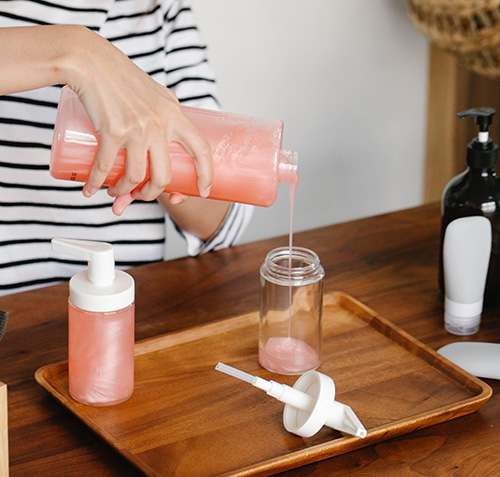 Are you an avid DIYer? Consider making this DIY Castile Soap for an inexpensive and easy gift. Nothing says that you care for him more than something handmade!
34. Scented Whipped Slime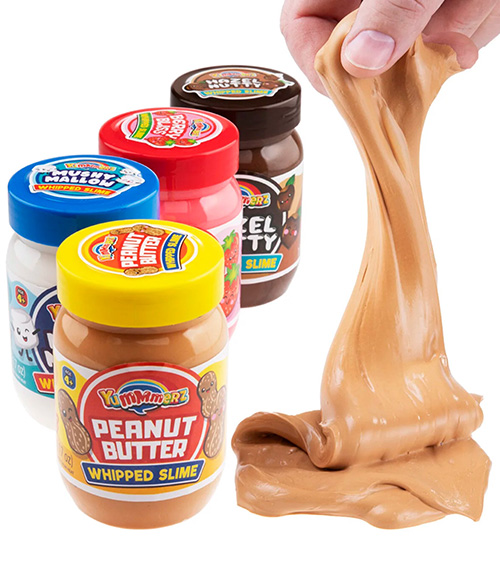 When he gets home after a long day at work, there's probably nothing more that he wants to do than let his inner child loose. This scented whipped slime will come in handy when he's feeling stressed.
Each container of slime comes in a food-themed jar; the available scents are peanut butter, chocolate, marshmallow, and mixed berry. Although the slime isn't for eating, he'll have endless fun squishing and squeezing it whenever the mood hits.
Related: Weird Gifts for Quirky Friends
35. National Park Candles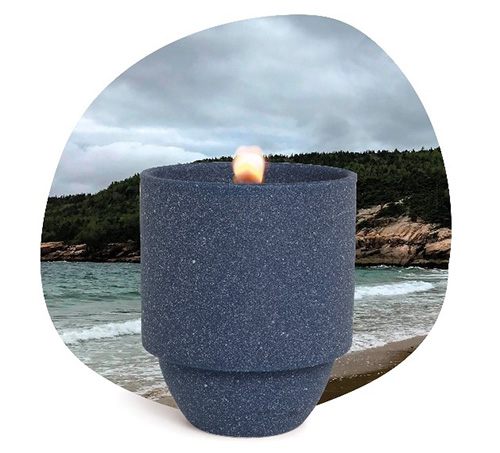 These national park candles can remind him of your travels together if you love visiting national parks. If not, bringing the great outdoors in is still a great gift option.
With options like Redwoods, Yellowstone, and Yosemite, you can bring home the memories of the parks with these special candles. Make the house smell great with these special candles.
5 Senses Gift Ideas for Him: Touch
36. Cactus Plants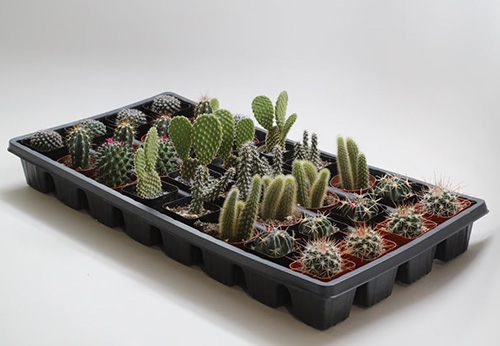 A cute succulent plant could be just the thing to liven up his office or his room. Even if he doesn't have a green thumb, he should (hopefully) have no trouble taking care of these cute little plants.
Houseplants have a certain magic that makes people feel better, so this gift will uplift his mood for a long time.
37. Money Pull Box
Maybe you'd prefer to give him a cash gift, but you're worried about seeming a bit boring. Well, never fear!
Consider checking out this DIY money pull box craft video to turn a simple gift into a fun surprise. This pick of 5 senses gift ideas for him would be great for his birthday gift.
38. Freezer Beer Mug
He'll never have to drink a warm beer again with this great freezer mug! This special mug keeps your drinks cool with a special cooling gel.
You only need to stick the mug in the freezer for a few hours to keep your drinks cold without ice. Enjoy a couple of cold beers together on a hot day.
39. Puffin Drinkware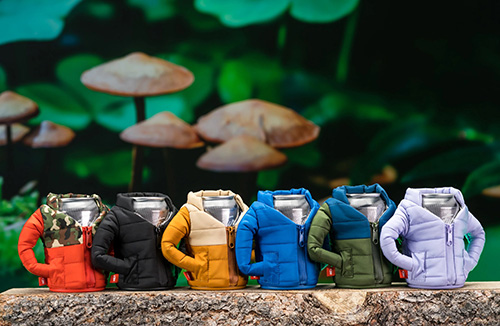 We make our pets wear clothes, but who would have ever thought that you could get clothes for your drink? Puffin drinkware (or should we say drinkwear?) makes apparel for drinks that keeps your drink cans cool on the go.
They're super cute, so they'd make great gag gift options while also being functional!
40. Handmade Chunky Knit Blanket
Do you enjoy knitting or want to learn how to knit? There's no such thing as having too many blankets, so knitting a blanket for him would make a great DIY Valentine's gift.
Even if you've never knitted a blanket, the process is sure to be a new and fun experience. Go ahead — try it out!
Some items you will need:
Read Next: Five Senses Gifts for Her