Looking for last minute Christmas gifts for Mom? We're not one to judge. I mean, it's not like it's almost December 25th and here you are scrolling the Internet for ideas. Hopin' and prayin' you find an acceptable Christmas gift for Mom before the bells ring on Christmas morn. Right?
Well, even if it's so late in the game that even Santa can't help you out (we're talking it's December 24th and he's already hopped in his sleigh), we're here to tell you that all is not lost. There may be a Christmas miracle on the horizon for you yet… and for your poor mom.
Let's hope so!
Last Minute Christmas Gifts for Mom
Our website is supported by our users. We sometimes earn a commission when you click through the affiliate links on our website. Learn more here.
1. Instant Downloadable Art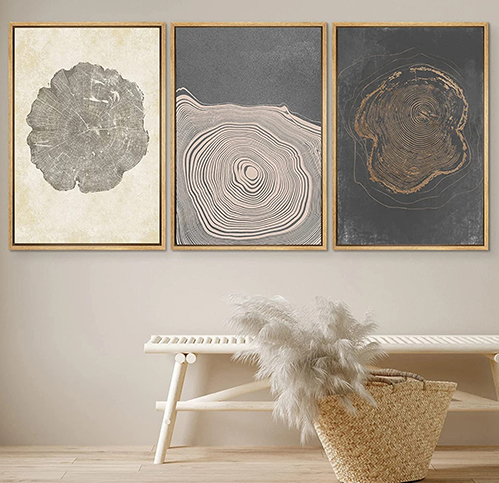 In reality, you can actually pull off last minute Christmas gifts for Mom when you know where to look. A place like Etsy has a ton of instant/downloadable art pieces that only require a printer and a pretty frame.
A stunning landscape painting like the one pictured above can literally be purchased, downloaded, and framed by you in a matter of minutes.
2. Personalized Bamboo Wood Cutting Board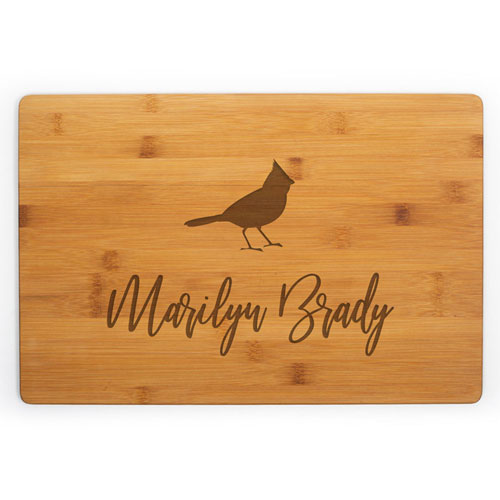 For a last minute Christmas gift for Mom that's both timeless and practical, you can't go wrong with a personalized cutting board from Northwest Gifts.
This bamboo wood cutting board features a laser-engraved cardinal and also comes personalized with your mom's name (or any other text you'd like). It measures a spacious 18″ x 12″.
Whether you are interested in one of their cutting boards, tumblers, wall-mounted bottle openers, coasters, or other items, Northwest Gifts will work with you to get your order delivered as quickly as possible. Just leave them a note in the "Order Comments" text box letting them know your deadline during checkout.
3. A Bottle of Wine (+ Wine Subscription)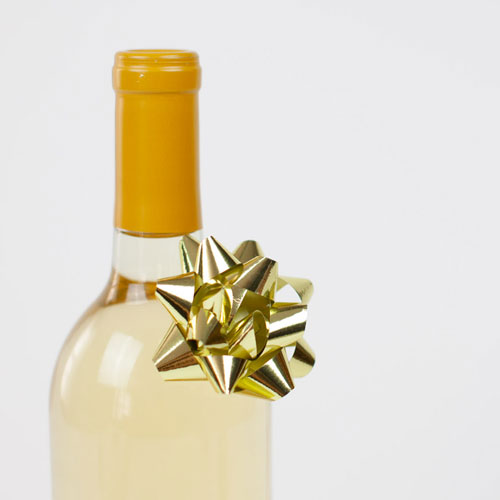 The clock is ticking down and your anxiety is rising. It's almost Christmas and you still haven't gotten yo' mama, the woman who literally gave you life, a gift yet.
Well, take a hint from the first miracle the good Lord ever performed – because it may just be your own personal Christmas miracle this year. Run into your local market or liquor store (some are still open on Christmas Eve), and pick her up a bottle of wine.
And don't half-butt* it either… get her favorite wine, or at least a good-quality bottle in the style she likes.
*This is a family-friendly blog, ok?!?
Then take your last minute gift up a notch with a wine subscription from Wine Month Club. It doesn't take but a few minutes to sign her up for the subscription, and she'll receive two new wines to try each month.
4. A Meaningful Piece of Jewelry
We'll mention it again, but many stores are still open on Christmas Eve and the days leading up to December 25th. There's a good chance you still have time to head to your local Wal-Mart or Target (if you're on a budget) or a jewelry store to find your mother a beautiful piece of jewelry that she'll treasure forever.
If you have a few days to work with, you may be able to order online (with an express shipping option), and still have the gift delivered in time for Christmas.
5. A Choose-Your-Own-Adventure Vacation Package from Tinggly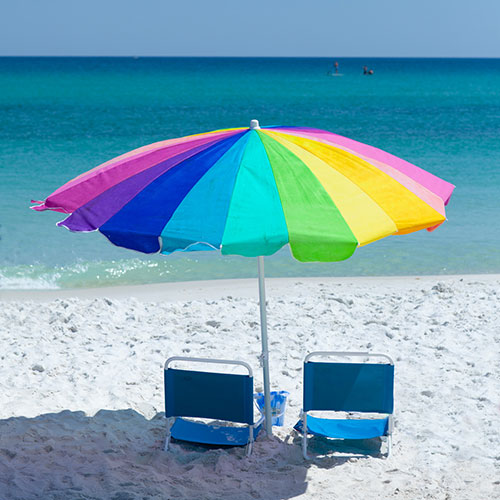 With just a few clicks, you can secure Mom an amazing experience gift that she's sure to remember for years to come.
Using Tinggly, you choose a gift box (in your case, it will probably be email delivery) from which your Mom can choose for herself the trip she wants to take. There are hundreds of options for her to choose from: from searching for gold in Alaska to parasailing in Hawaii.
6. Warm Fleece Blanket
When you're trying to come up with last minute Christmas gifts for Mom, it can help to keep things simple. It's way too easy to get overwhelmed when you're on a time crunch (however much of your fault that is!), but your Mom still deserves a thoughtful Christmas gift from you.
This fleece blanket is a simple gift but something your mom will still enjoy. There's something so cozy about wrapping up in a warm blanket during Winter, and especially on Christmas. So this year, give the gift of coziness.
You can find a blanket at almost any store this time of year. And of course, if you have a little time to spare, you can order online for a quick delivery.
7. Chocolate Subscription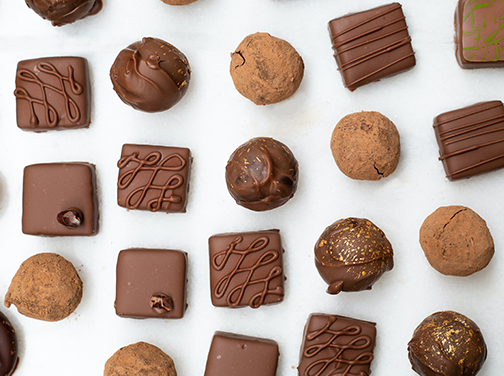 Tantalize their tastebuds with this delicious chocolate of the month club! Whether they are chocolate connoisseurs or just have an unmatched sweet tooth, these international, artisanal chocolates are sure to please.
8. Gift Certificate from a Local Spa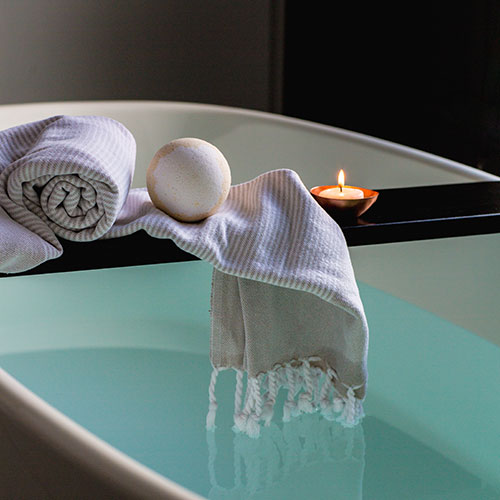 Most moms love (and deserve) to get pampered all year long. So if you're running out of time to get Mom a Christmas present you know she'll actually use, consider surprising her with gift certificate from a local spa.
You can call or go online to secure the certificate – sometimes it's printable so you have something tangible to give your Mom on Christmas. See "Wrapping Your Last Minute Gift" below for a few pointers on making the presentation special.
9. Super Soft Bathrobe
While your sad, procrastinating butt has failed to procure a Christmas gift deserving of your mom, we've done the hard work for you. Similar to the blanket idea we mentioned above, we think your Mom may also love a just-as-soft-and-warm bathrobe.
You can order one online (like the NY Threads robe you see above), but if you're really running short on time, go ahead and see if a nearby retailer carries them. It'll be worth the ridiculous crowds.
10. Bake her a Christmas dessert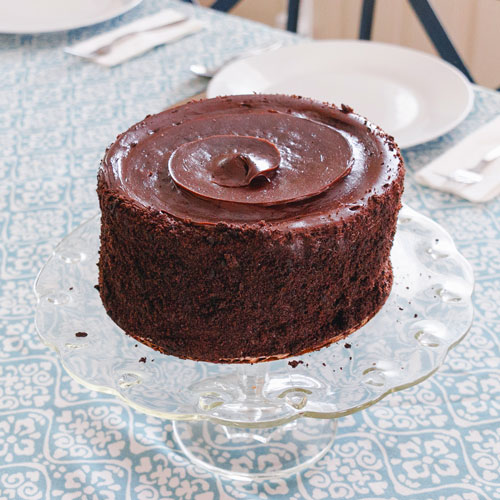 One of the fastest and easiest last minute gifts you can give Mom for Christmas is something that you've made yourself.
We're talking a delicious dessert!
Something that is quick and easy to make, like this chocolate cake (it's actually called "Quick & Easy Chocolate Cake") makes for a wonderful gift when you add in a little love.
It'll take you an hour or so, but once you're done baking you'll have a delicious Christmas dessert for Mom… and she may just share a piece with you if you're lucky.
Mom doesn't like chocolate? Here are some more uber fast and festive desserts you can make (and the approximate times between preparation to table):
Even More Last Minute Christmas Gifts for Mom
It's not like you have any time right now to be picky! But don't go giving up just yet on finding Mom a wonderful Christmas present.
If none of the ideas we've mentioned above are to your liking, or simply aren't feasible to your current location or time clock, here are just a few more (super) last minute gift ideas for you to consider:
Last Minute Downloadable gifts
Last Minute Subscriptions/Memberships
Last Minute DIY Gifts
Wrapping Your Last-Minute Gift
Great! You've found that perfect instant or downloadable last minute Christmas gift for Mom.
NOW you've got to come up with a way to present it to her, so that she has no idea it's as last minute as you and I both know.
Here are just a couple of ideas:
For more fast and easy DIY wrapping ideas, see here.
---
Have you ever had to come up with a last minute Christmas gift for Mom (or for anyone)? What did you end up giving her, and how did it go down? Let us know in a comment below!
And before you go, here are just a few more links that may provide you with some more inspiration: