It's that time of year once again! You know the one I'm talking about, right? The one where we go on that month+ long hunt for the perfect Christmas cards that stand out from the rest? Once the hunt is over comes the task of filling out and addressing each of them to your friends and loved ones.
A labor of love in the spirit of Christmas is precisely what it is.
But what makes the perfect Christmas card even that much more special? Why, the touching sentiments, of course! Whether you want to express the most heartfelt of messages, or just a simple holiday greeting, we've compiled this list of the best Christmas wishes to write in Christmas cards!
No matter if you send the classic family photo kind, the old-fashioned Christmas illustration, or just have a great gift card that needs a message, here are some ways to say 'Merry Christmas' without saying… well, Merry Christmas.
Short Christmas Wishes
Happy holidays to our favorite neighbors! (Don't tell the others.)
It's the most wonderful time of the year!
Cheers to decking those halls!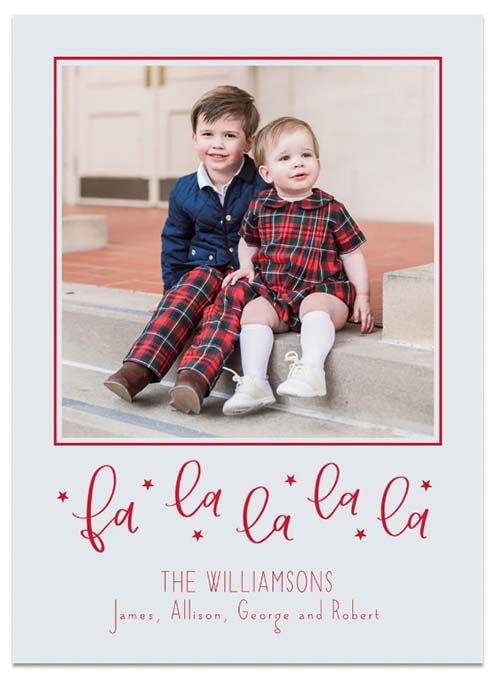 Fa-la-la-la-la… la-la-la-LA!
Have a blessed Christmas day!
From our house to yours, have a wonderful Christmas!
Family and friends are what Christmas is all about!
Merry Christmas and a Happy New Year to you and yours!
C'mon ring those bells — it's Christmas!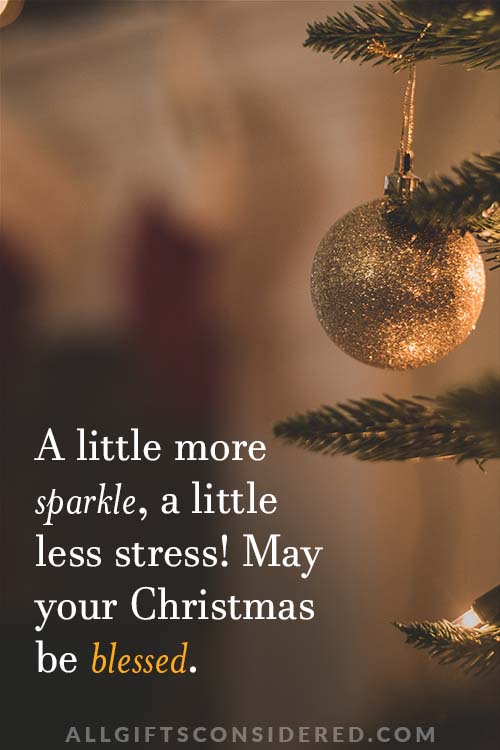 A little more sparkle, a little less stress! May your Christmas be blessed.
Related: 100 Personalized Christmas Cards
Inspirational Christmas Messages
May the celebrations of Christmas leave us with all the warmth of the blessings that surround us, and hearts full of joy, hope, and happiness for a wonderful year ahead.
"Christmas is most truly Christmas when we celebrate it by giving the light of love to those who need it most." —Ruth Stapleton
Christmas is the gentlest, loveliest festival of the revolving year. And yet. When it speaks, it does so with strong authority." — Unknown
No matter how far apart we are, may the warmth of Christmas bring our hearts together.
Jesus is the reason for the season!
We wish you all the love and peace this Christmas season can hold.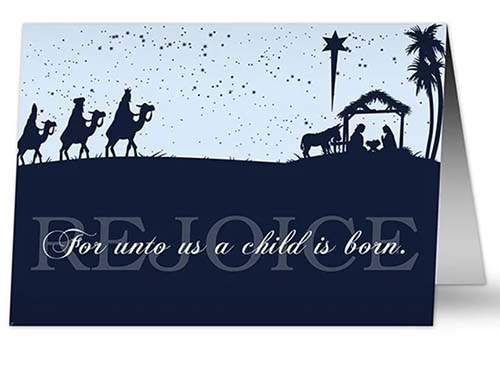 For unto us, a child is born! Unto us a Son is given. — Isaiah 9:6
"The story of Christmas is the story of God's relentless love for us." — Max Lucado.
"A little child, a shining star, a stable rude, the door ajar. Yet in that place, so crude, forlorn, the Hope of all the world was born." — Anonymous
Christmas is not so much about opening presents as it is opening our hearts.
"Once in our world, a stable had something in it that was bigger than our whole world." — CS Lewis
Every good and perfect gift is from above, coming down to us from the Father of Lights. — James 1:17
"Christmas waves a magic wand over this world, and behold! Everything is softer and more beautiful." — Norman Vincent Peale
"If Christmas is just a nice legend, in a sense you are on your own. But if Christmas is true, then you can be saved by grace." — Timothy Keller
Gifts of time and love are surely the recipe for a truly merry Christmas.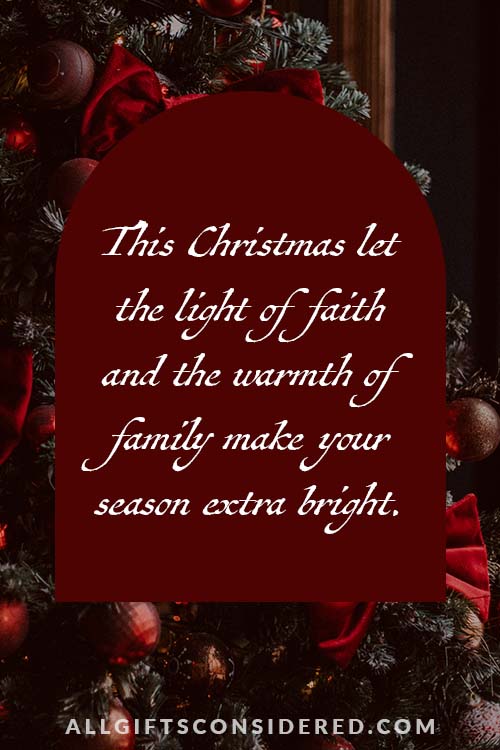 This Christmas let the light of faith and the warmth of family make your season extra bright.
"Christmas is not just a time for festivity and merry-making. It is time for the contemplation of eternal things. The Christmas spirit is one of giving and forgiving." — J. C. Penney
Heartwarming Christmas Wishes
Of all the gifts this holiday season, my favorite is the gift of you!
When I count my Christmas blessings, I count you twice!
The best part of Christmas is spending time with the people you love and depend on — like you!
Merry Christmas to my favorite (and definitely cutest) holiday elf!
Decorating and wrapping, snow-covered sidewalks and Christmas carols, baking and warm firesides, family and love and laughter — may all of these and more be yours this winter season.
You make my days joyful AND triumphant.
Merry Christmas to the reason I smile all year around!
"As you get older, the Christmas lists get shorter, because you realize the things you need can't be bought." — Anonymous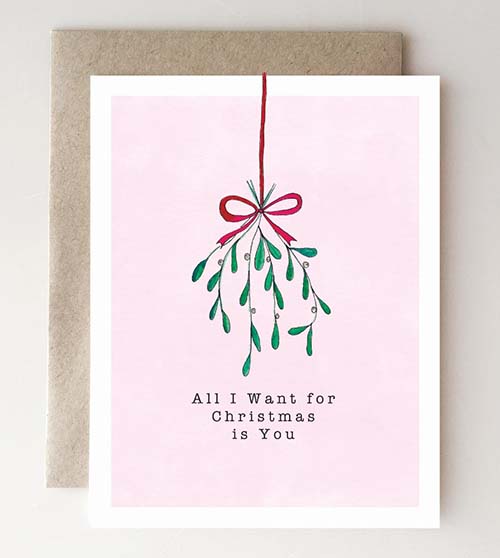 All I want for Christmas… is you!
Feasting, memories, laughter with loved ones… I don't even need presents!
Wishing you the merriest of Christmases this year, my sweet friend!
All of the happy memories at Christmas time — may they all surround you and keep your heart warm this holiday season.
Everything I need for Christmas I already have: a loving family, wonderful friends, and a joyful heart!
The best Christmas gift is to realize how much you've already been blessed with.
"My idea of Christmas, whether old fashioned or modern, is very simple: loving others." — Bob Hope
"He who has not Christmas in his heart will never find it under the tree." — Roy Smith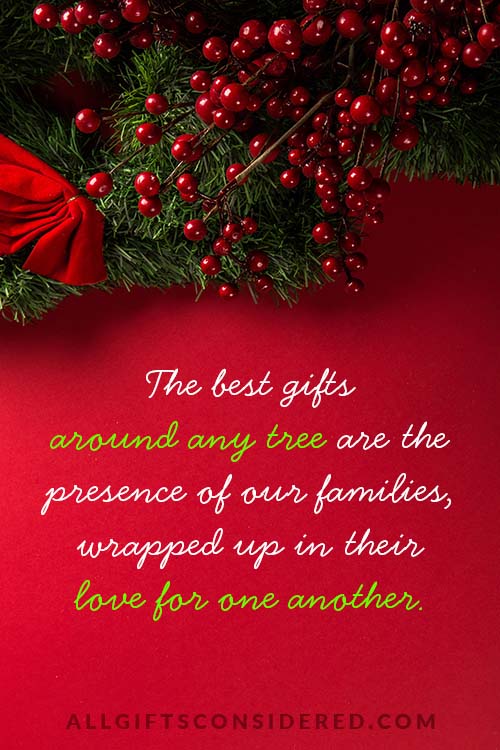 The best gifts around any tree are the presence of our families, wrapped up in their love for one another.
As we bustle and hustle about this Christmas season with so much busyness, may we still find time to stop and reflect on the true meaning of the holiday. Celebrating Christ's love and gift of light!
Related: 20 Best Elf on the Shelf Alternatives
Christ Centered Christmas Wishes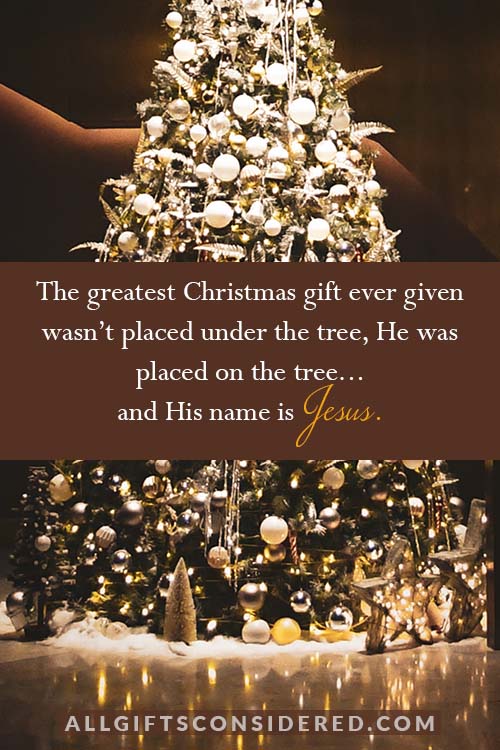 The greatest Christmas gift ever given wasn't placed under the tree, He was placed on the tree — and His name is Jesus. May you see and believe the true joy of Christmas this season and all throughout the coming year.
All of the best Christmas celebrations in the world are nothing without the presence of Christ. Praying that you and your family will feel the surrounding presence of Emmanuel this Christmas.
"May the beautiful lights that we delight in each Christmas season always remind us of Him who is the source of all light." — Unknown
Because of love, He came to us. Because of grace, He died for us. And because of hope, He gave us life; a living sacrifice and the ultimate gift.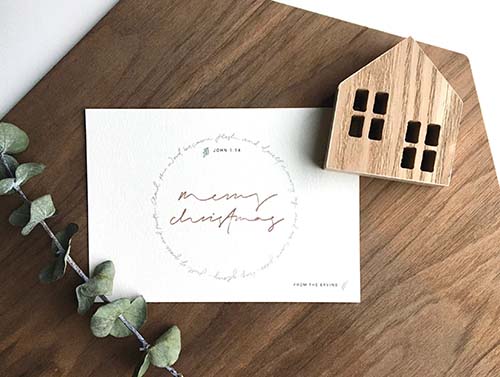 And the Word was made flesh, and dwelt among us, (and we beheld his glory, the glory as of the only begotten of the Father,) full of grace and truth. — John 1:14
The birth of Christ brought God to man. The cross of Christ brings man to God.
What we celebrate at Christmas is not only that Christ was born, but also that He lived, died, and was resurrected. And what we celebrate at Easter is the conclusion of the story that began that fateful night in Bethlehem. May you experience the fullness of Christ's gifts this season.
"Who can add to Christmas? The perfect motive is that God so loved the world. The perfect gift is that He gave His only Son. The only requirement is to believe in Him. The reward of faith is that you shall have everlasting life." Corrie Ten Boom
Christmas is hardly about "Let it snow!" or "Let us shop." Christmas is about "Let us Worship."
"The very purpose of Christ's coming into the world was so that He might offer up His life as a sacrifice for the sins of men. He came to die. This is the very heart of Christmas." — Billy Graham
Funny Christmas Wishes
We wish you a merry Christmas, a Happy New Year and, heck, a really great Arbor
Day while we're at it!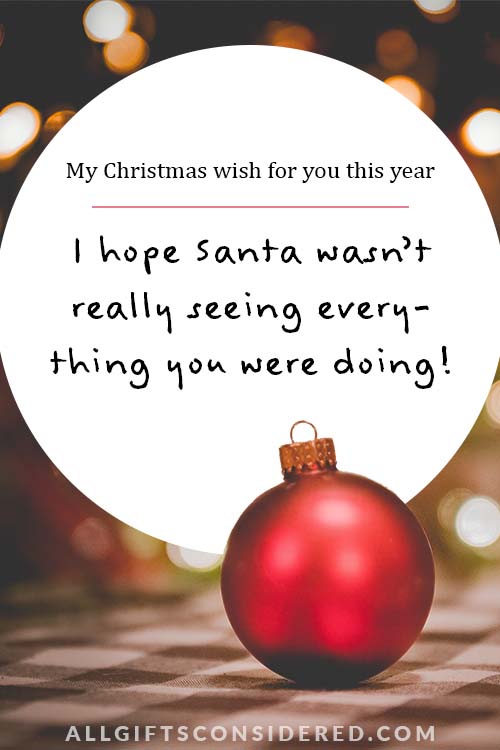 My Christmas wish for you this year — I hope Santa wasn't really seeing everything you were doing!
May you get all the turtle doves, maids a'milkin', and partridges you desire this Christmas.
Christmas is about opening our hearts, not our presents. Oh, who am I kidding? I love presents!
Deck those halls this Christmas! Just don't Jingle Bell Rock toooooo hard.
May all your twinkle lights actually light up.
Merry Christmas to my favorite naughty elf!
May your days be merry and bright and your eggnog full of rum!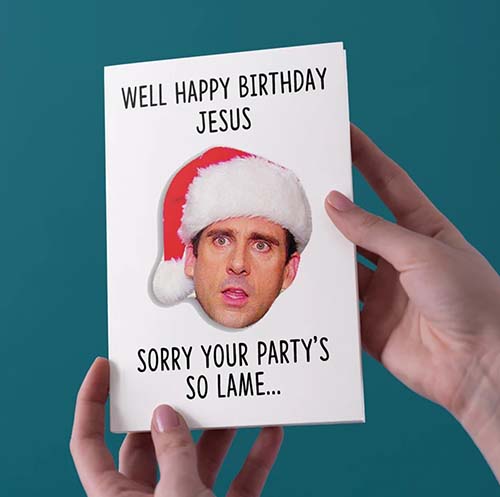 "Happy Birthday, Jesus. Sorry your party is so lame." — Michael Scott
"It's just nice to meet another human who shares my affinity for elf culture." — Elf
Merry Christmas Text Messages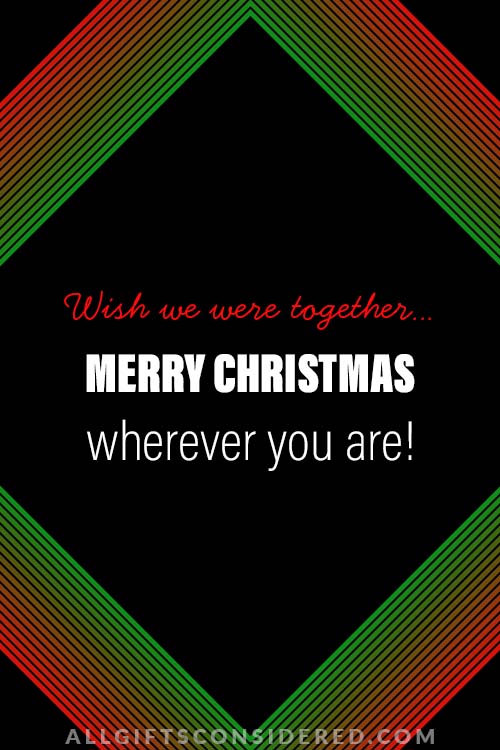 Wish we were together — Merry Christmas wherever you are!
Celebrate with your loved ones today! Wish I could be with you!
Happy holidays, now put this phone down and get to celebrating!
Merry Christmas. Love, Santa.
Don't misplace your phone in the pile of wrapping paper! Call me soon!
Hope you woke up bright-eyed like a child and ready for Christmas!
Can't wait to hear how wonderful your day was! Tell your family Merry Christmas!
Don't forget to Photoshop me into the photos later!
Taking time out of ripping through wrapping paper and stuffing my face to wish you a merry Christmas!
Christmas Wishes for Family
When it comes to family, I must have won the lottery, or maybe Santa Claus just really wanted to spoil me this Christmas!
From our family to your family, happy holidays and the merriest of Christmases!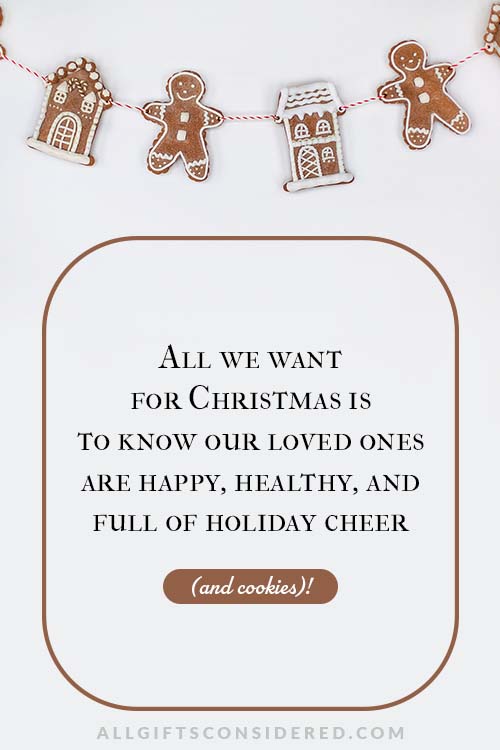 All we want for Christmas is to know our loved ones are happy, healthy, and full of holiday cheer (and cookies)!
The best gifts in life don't come wrapped and put under a tree — it's family like ours!
Pass the eggnog, deck the halls with boughs of holly, and hang the mistletoe — we're on our way and can't wait to celebrate with you!
Over the river and through the woods, to Grandmother's house we go!
"Some people are worth melting for. Just not right this second." — Olaf
I checked. Ours is the greatest family ever and I'm so glad we'll all be together this Christmas!
"I thought maybe we could bake gingerbread houses, eat cookie dough, go ice skating, and maybe hold hands?" — Buddy the Elf
From movies to baking, wrapping to music, caroling to making memories. We are here for all of it with you!
Christmas Wishes for Friends
One of the most hectic and stressful parts of Christmas is family… So thankful for friends like you!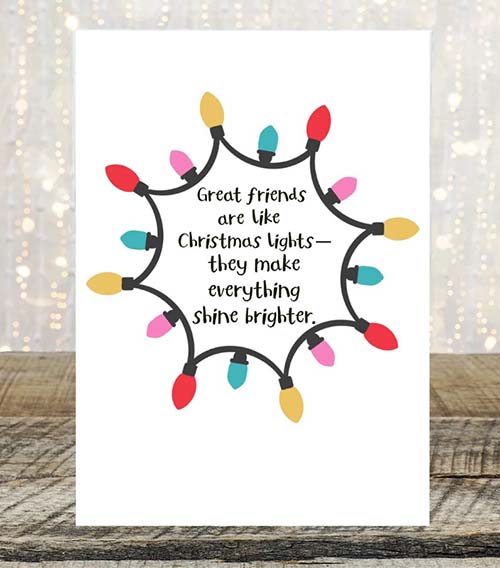 Merry Christmas to the greatest friend anyone could ask for! Hope your day is merry and bright and full of mistletoe kisses!
Christmas is a time to count your blessings and thank Jesus for friends like you!
From our crazy family, to your whacky brood — the merriest of Christmases!
There's no one I'd rather eat a whole tube of cookie dough and watch Die Hard with than you!
I saw Santa. I told him we'd try better next year.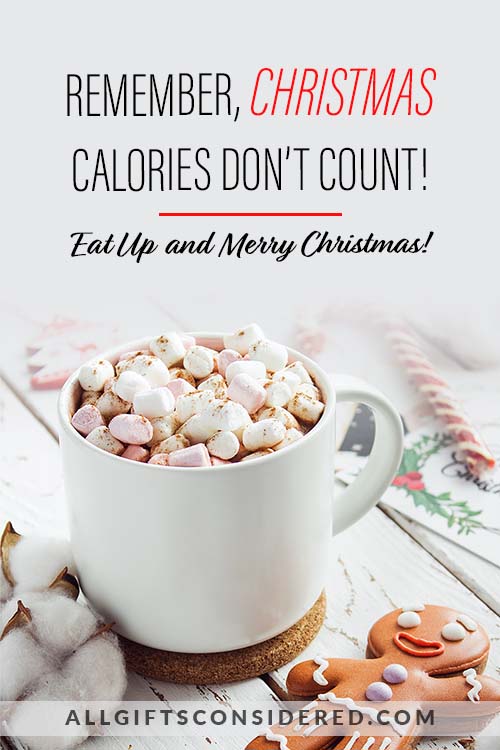 Remember, Christmas calories don't count! Eat up and merry Christmas!
"I'm eating junk and watching rubbish! You'd better come and stop me!" — Home Alone
From one elf to another, Merry Christmas and Happy New Year!
"Help me! I'm… feeling!" — How the Grinch Stole Christmas.
Sweet & Romantic Christmas Wishes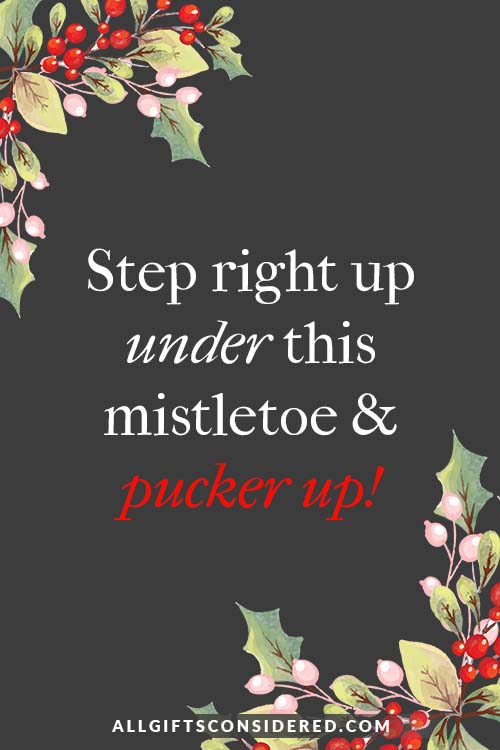 Step right up under this mistletoe and pucker up!
I love the holidays with you. Hot buttered rum, cozy fireside talks, late-night walks through the snow, and mistletoe. I think the mistletoe is my favorite, though.
Can't wait to light some candles, snuggle up under the covers, and watch Christmas movies until we fall asleep!
I already got everything I wanted for Christmas. You!
Merry Christmas to my honey. You make everything better!
Last Christmas I gave you my heart… and I'll do it again and again!
Santa, baby… I'll be your Mrs. Claus!
Turns out Mariah had it right all along. All I want for Christmas really IS you!
You're the only reason I'm getting through this season!
Love, cookies, love, Santa, love, presents, love, family, love, snow, love, Christmas trees… Did I mention love?
Related: Christmas Love Quotes for Romantics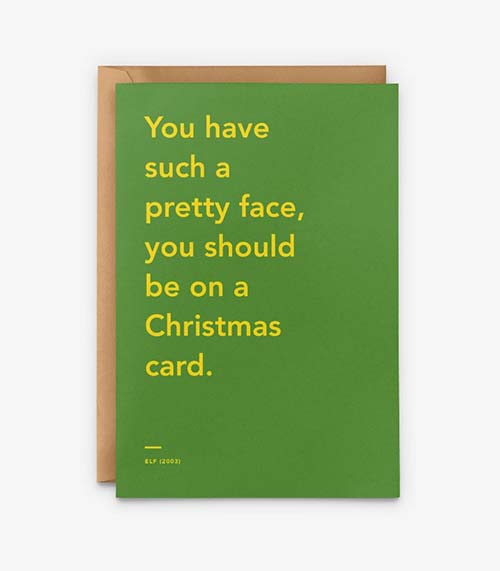 "You have such a pretty face. You should be on a Christmas card." — Buddy the Elf.
Related: 100 Funny Christmas Card Messages
Other Ways to Say Merry Christmas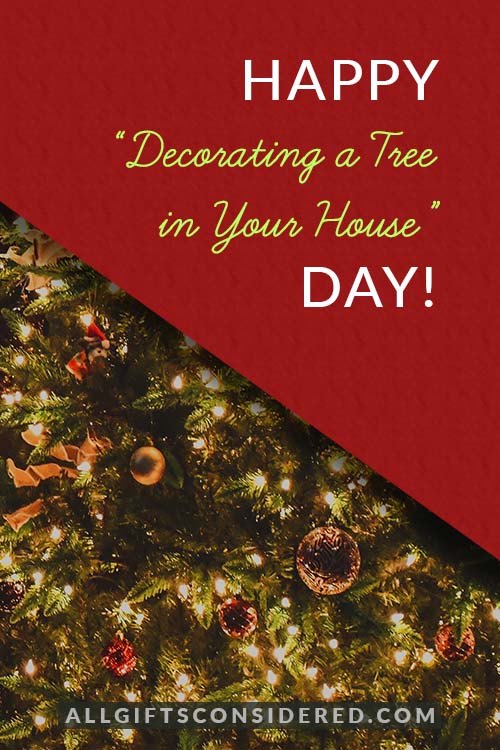 Happy decorating a tree in your house day!
May all your lights light up and may all your cookies be frosted!
However you celebrate it, do it in style!
Happy holidays, whichever ones you celebrate!
It's the most wonderful time of the year — season's greetings!
Happy Christmas, Boxing Day, Christmas Eve, Kwanza… well, you get the idea!
Happy Hanukkah!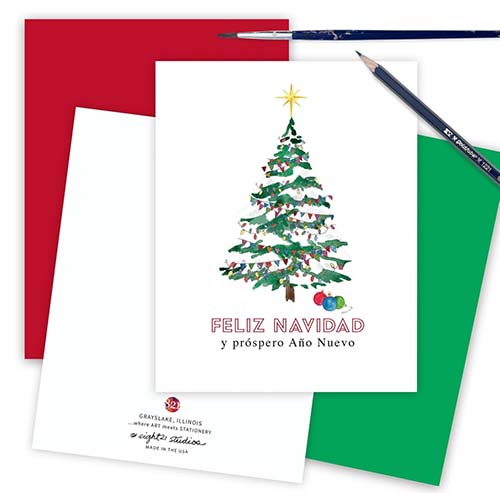 Feliz Navidad!
Light the menorah!
May your stockings be stuffed and your kerchiefs be… uh, worn?
Comfort and joy sent your way!
'Tis the season to jingle all the way!
With dreidel, we shall play!
Read Next: Funny Christmas Gifts that Will Jingle Everyone's Bells