Kids these days get so many toys I don't think they even know what to do with it all. Their rooms are stuffed with things they don't play with, yet another birthday and another Christmas holiday is coming up… what do you get for the child who is already overwhelmed with toys?
Well, consider giving them some non-toy gifts.
Our website is supported by our users. We sometimes earn a commission when you click through the affiliate links on our website. See our privacy policy & disclosures for more information.
Non-Toy Gifts
Most kids probably don't need more toys (or more tech, for that matter). What they really need is to have their imaginations stirred, their desire to learn stoked, their urge to do grown-up things encouraged, and their relationships built up.
Non-toy gifts come in many "packages." You can give experiences and quality time. Gifts like vacations, play dates, day-trips, and special one-on-one time will be remembered long after most toys are given to the local thrift store.
If the child has an interest in learning a skill or hobby, invest in them and watch it turn into a lifelong desire to learn and explore! It could be ballet or photography lessons, sports camps, or joining a junior bird-watching club.
Some children love to read. Others just haven't found a good book yet. Dig around and find some great books at their reading level, then give it to them along with a reading lamp and let them stay up past their bedtime reading.
And of course there are tons of ways that children want to be like and imitate grown ups. So instead of a toy kitchen set, give them some real cooking utensils and teach them how to make some favorite dishes. Get a hammer, nails, and a box of scrap wood. Give them binoculars or a ham radio or a microscope or a metal detector and let them discover the beauty of the world all around them.
There are thousands of non-toy gift ideas, here are just a few.
100+ Memorable Non-Toy Gifts
These are the broad categories of non-toy gift ideas that we'll get into below.
Parent-child dates (or aunt, uncle, grandma, etc)
Lessons & classes
Books
Board games
Real tools
Movies, theater, & performance arts
Hands-on activities & crafts
Collecting
Music
Pets
Science & exploration
Sports & sports gear
Fun places to visit
DIY coupon book (free printables)
Parent-Child Dates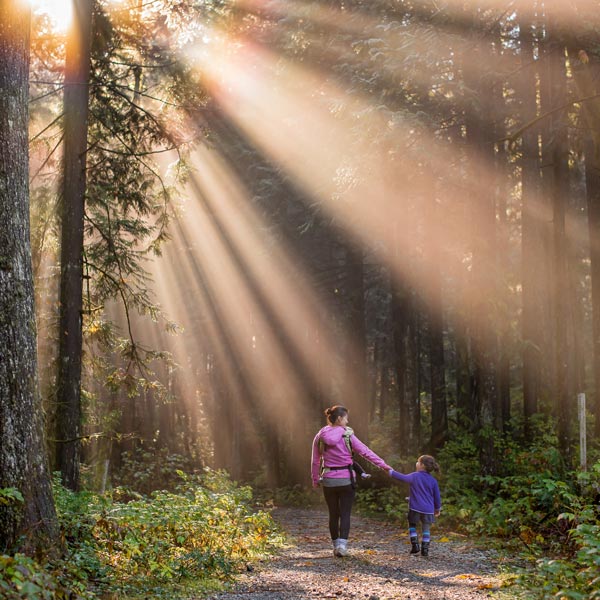 Children love spending quality time with their parents. (And other relatives, too… if you are an aunt or a grandparent, think of this as aunt-niece dates or grandparent-grandchild dates, etc.)
One-on-one time is especially prized. Why not turn that into a special gift, one that focuses on your relationship more than materialism?
There are tons of things that you can do together to make your time special. You know the classic activities, like going to the park or the movies. Combine one of those fun activities with something that will give you some quality face time to create a special parent/child date.
For instance, go to lunch at a favorite restaurant, share a slice of pie, or sit down with a coffee and a steamer so you can talk and enjoy a little treat together. Then hit up a local playground so they can run off all the sugar!
Here are a few popular, easy, and relationship-building "date" ideas:
Bike ride
Picnic lunch
Painting or pottery
Fast food restaurant with playground
Family fun center
Trampoline park
Botanical gardens
Mini golf, driving range, batting cages, bowling
Zoo, aquarium, or planetarium
Volunteer at a soup kitchen or animal shelter
Farmer's market or Saturday market
Tour a farm, a lighthouse, a cheese or chocolate factory, etc
Lessons & Classes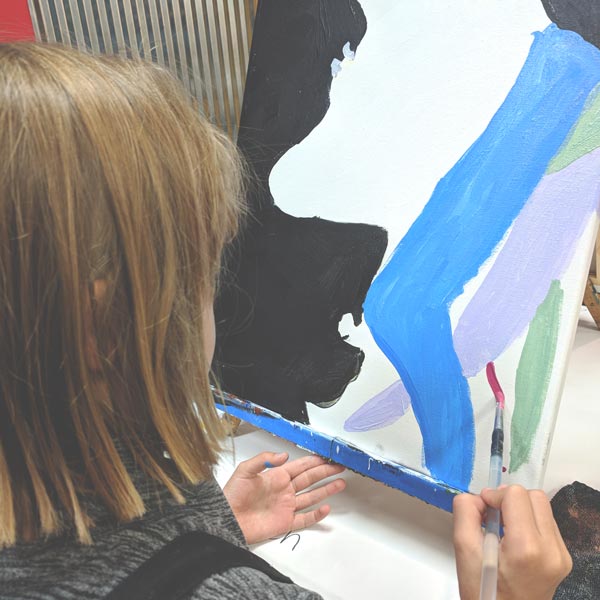 Classes and lessons can open up an entirely new world to your child. Kids learn that music, art, nature, sports, and practical life skills are not just chores but rather a way to experience and enjoy God's good gifts. In doing so they gain a deeper appreciation for the world around them and might perhaps embark on a lifelong hobby or even career. Plus they learn that all these things are fun!
Here are some non-toy gifts you can give in the form of experiences, lessons, or classes:
Art lessons
Music lessons
Horseback riding lessons
Photography classes
Cooking classes
Dancing lessons
Gymnastics lessons
Sports camps
Martial arts classes
Books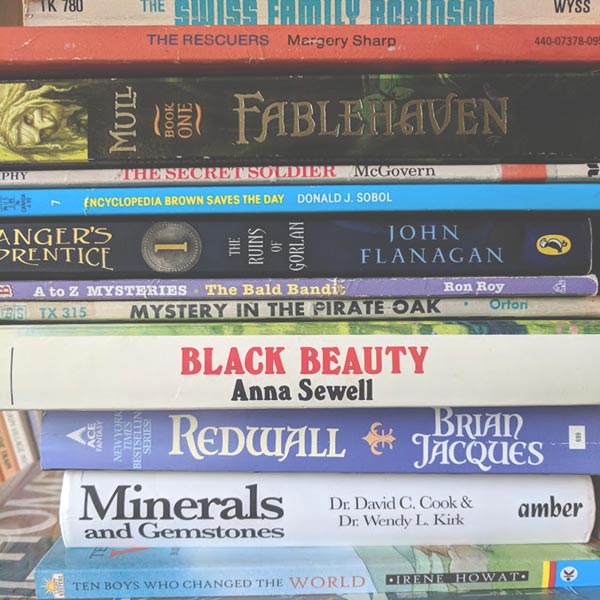 Books are one of my family's favorite non-toy gifts. My wife and I love to read, and we've always tried to encourage a love of reading in our kids.
One neat, simple trick we learned from our parents is to put the kids to bed but let them stay up an extra half hour or so if they are reading a book. We also don't really do any electronics in the car, so if there is a longer car ride they will typically read or draw in their notebooks (or argue, but that's another story).
And we give them books. We take them to the library all the time, but the best books we love to own.
Here are a few favorites for different age ranges:
Books for ages 2-5
Books for ages 6-8
Books for ages 10-12
Books for ages 13+
Board Games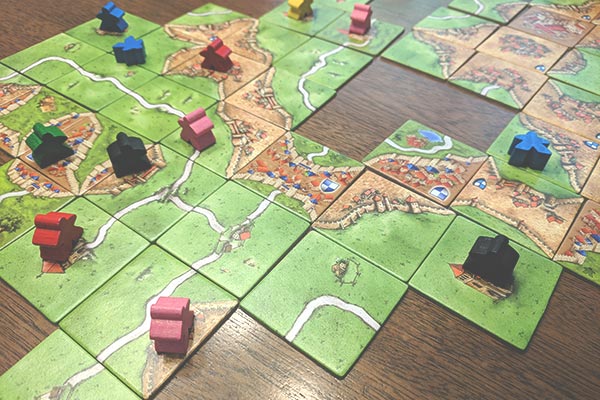 We've always enjoyed playing board games that go fairly quickly. Kids are kids, plus everyone gets a little moody three hours into Monopoly.
While our kids loved Settlers of Catan and other geeky games at a pretty young age, they still had the most fun with the slightly simpler (yet still fun for adults!!) games listed below.
Real Tools
There's something about the grown-up world that kids love. That's why they want to help in the kitchen or join in when you're working on a project. And that's why they love messing around with the tape measure and digging through the toolbox.
So why not capitalize on that desire to build, make, create, and generally act like a grown up? After all, our goal as parents is to teach them how to… well, grow up well.
Here are some tools and other items you might consider giving to your responsible kids:
Pocket knife (custom engrave one here)
Hammer, nails, and some scrap boards
Ropes, pulleys, bungees, carabiners
Screwdriver, screws, and some scrap boards
A tool set like the one pictured above
Gardening tools and their own spot in the garden
Shovel and a free place in the backyard to dig
Real kitchen tools, perhaps along with the ingredients for a batch of cookies
A box of dress up clothes (not really tools, but kids like to play grown-up)
More ideas here: Real Tools for Kids (A Gift Guide)
Movies & Performance Arts
There's almost always something fun to watch at the movies. But you don't need to limit your non-toy gift ideas to movie tickets… there are all sorts of things your kids can enjoy, from music to live theater to IMAX and much more.
Movie tickets
Special event movie tickets: Classic films, live broadcast performances, midnight screenings, etc
Many museums have theaters that show interesting and exciting features
Concerts
Stage performances like Shakespeare, the local Children's Theater production, musicals, etc
Sporting events
Hands-On Activities
What kid doesn't love a fun, hands-on activity? There are tons of craft kits that you can purchase that include everything needed for the project. Those are pretty straightforward.
You can also consider getting supplies and a guidebook for a variety of other creative hobbies, including:
Art supplies and canvas
Pencil set and sketchbook
Woodworking
Model building
Clay sculpting
Crocheting
Knitting
Sewing
Quilting
Fishing
Archery
For most of these activities, you only need three things: 1) supplies, 2) a book of designs or instructions, 3) YouTube. Easy!
Collecting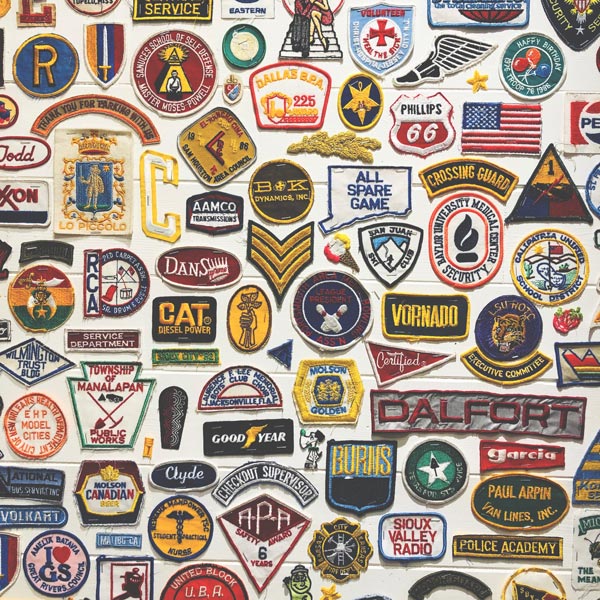 Kids love collecting things. My son is particularly into coins, rocks, and Pokemon. My daughter is collecting something new each week, whatever tiny toy happens to be the latest rage.
Here are a few non-toy collectible gift ideas:
Coins
Stamps
Sports cards
Trading card games (Magic: The Gathering, Pokemon, etc)
Comic books
Pins
Patches
Magnets
State spoons (yes, this really is a thing)
Music
You can help your child experience music in a variety of ways. Here are a few:
iPod / mp3 player
Spotify or other streaming music subscription
Favorite music albums on vinyl
Great headphones
An instrument
Concert tickets
Pets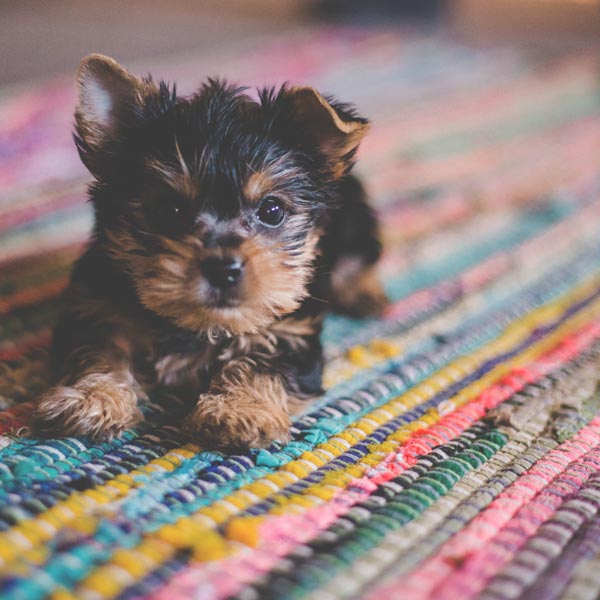 Having an animal around the house provides many benefits to children by teaching them responsibility, boosting self esteem, and even improving health. For our family, both of my kids were scared of just about any animal until we got a puppy. Now they love our dog as part of the family and enjoy meeting and interacting with new animals whenever they can.
However, please note that pets are quite different from all other "gift ideas" on this list. Pets are living beings made by God. They have inherent value, and their lives should not be treated like a toy. Nor should a pet be given on a whim. Please only give a pet if you truly believe your child is ready to take care of one, and also make sure that you are ready to teach your child everything they need to know, and step in when needed (especially for health issues, vet appointments, etc).
So with those considerations in mind, I think it is ok to point out that it is for these very reasons that a pet is one of the best non-toy gifts! A pet is a responsibility, yes, but also a companion and friend. Someone to care for, talk to, and simply enjoy.
Here are a few great indoor pets:
Dogs
Cats
Birds
Turtles
Fish
Guinea Pigs
Science & Exploration
Kids don't think they love to learn, but they really do. Any of these will make exciting non-toy gifts that will spark their interest in learning about the world around them.
Telescope
Microscope
Bug collecting equipment
Snap circuits set (ok, this is kind of a toy, but it's too awesome not to list)
Mining for rocks, gold, or gems (here's a great list of places)
Rock tumbler (this one was a big hit last Christmas)
A tree to plant and care for
Sports & Sports Gear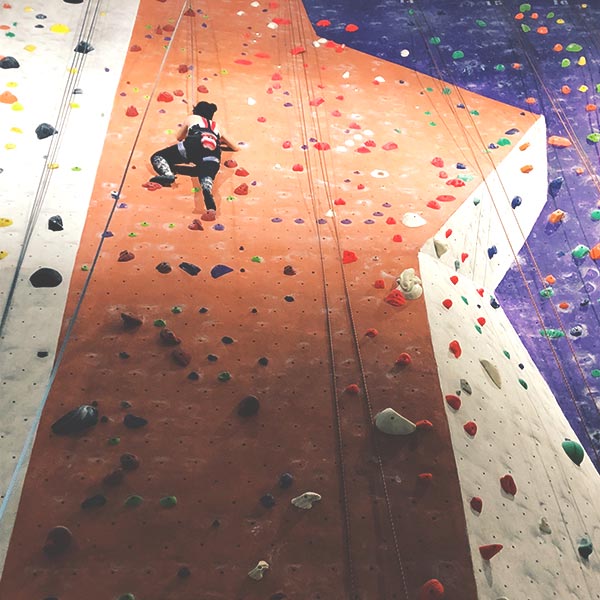 Since everyone seems to automatically default towards more and more screen time (tablets, phones, iPods, laptops, video games, movies, TV….) getting your kids into sports may be more important than ever for their overall health and well-being.
A good physical activity doesn't just promote a healthy lifestyle – it's fun too! You can sign your kids up for any number of leagues and organizations, or you can just play for fun in the backyard or at a park.
You already know the big ones, like baseball, basketball, gymnastics, track, and so on. Here are a few more sports that can be individual, non-competitive, and fun for the whole family:
Tennis
Table tennis
Disc golf (this is a great starter set)
Archery
Rock climbing
Dancing
Roller blading / ice skating
Paddle surfing
Kayaking
Horseshoes
Tickets to sporting events and competitions, like:

Professional sports (football, basketball, etc)
Local high school/college sports
Hockey
Ice skating
Wrestling
Martial arts
Gymnastics
Rugby
Diving
Fencing
Fun Places to Visit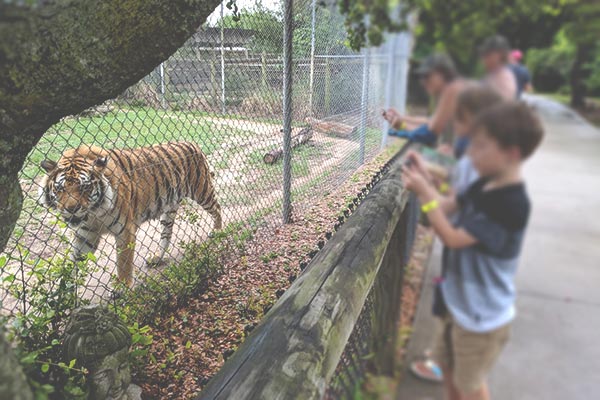 Find a place nearby that you haven't yet been to, and make a day of it. If you want to have something to wrap, print out a map and/or photos from the internet, then get some small accessory.
For instance, if your "gift" is a day trip to the ocean, print out a map from your house to the beach, then get everyone a beach towel or one of these creative beach lover gifts and wrap it all up together with a card that describes your upcoming beach holiday. The towel or small gift will give them something tangible to help anticipate the sun and the sand.
Here are a few ideas for fun places to visit as a family or as a one-on-one parent-child trip:
Local landmarks and historical sites
Hiking trails
Museums
Zoos
Aquariums
Theme parks
Beaches
Rivers and lakes
The fair or local carnivals
A farm for fruit-picking or a petting zoo
DIY Coupon Book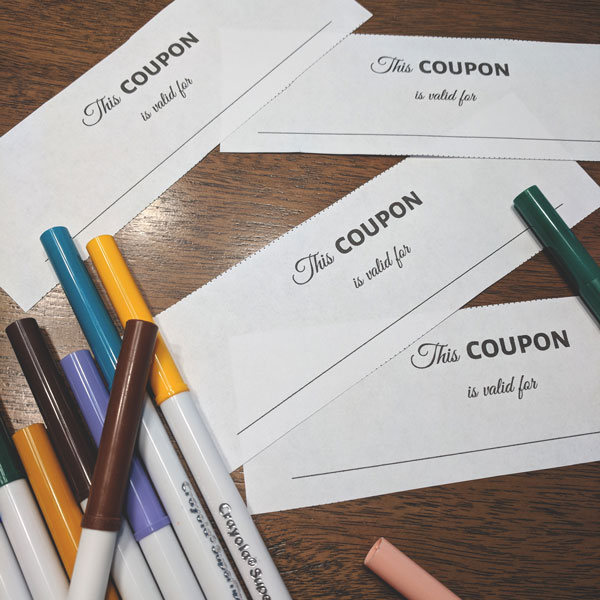 Here is a fun DIY gift that your children will love. To make your own coupon book, print out this "cover" on a sheet of card stock:
Then print out as many of these coupon sheets as you like, on standard printer paper:
There are four coupons per page, and you can print as many copies as you need. Then cut out each coupon, cut the cover to the same size, and staple it together on the left-side edge. Presto! A DIY non-toy gift coupon book!
Here are some ideas to get you thinking about what your kids would appreciate in a coupon book:
Get out of chores day
Extra serving of dessert
Stay up late movie night (valid only on non-school nights)
30 minutes of one-on-one time with Mom or Dad
Extra bedtime story
Stay up 30 minutes past bedtime
Choice of what's for dinner
---
So there you have it – more than 100 non-toy gifts for kids that they will enjoy and remember long after the wrapping paper is gone.
What are some of your ideas for non-toy gifts? Tell us about your experiences, maybe from your own childhood, or what worked best for your kids. Leave a comment below!
Read next: Real Tools for Kids (A Gift Guide)
Pin It