There's a better way to do things. Every year on April 22, Earth Day is a great opportunity to have a positive impact by raising environmental awareness.
One of the best ways to do this not through shaming and guilt, but by building and giving.
After all, people respond well to love and joy. No one wants to hear "you should make better choices," even if it's true.
Rather, if we could promote a vision for making the world a better place because a more sustainable lifestyle is awesome, then we'd more easily win people to thinking carefully about environmental causes.
So this year, take advantage of Earth Day as a chance to give eco-friendly gifts, showcase sustainable products that are both useful and beautiful, and share in stewarding the earth with gladness.
That is one reason why we love all the eco-friendly products below. They illustrate how environmental responsibility can be meaningful, appealing, and even fun.
Best Earth Day Gift Ideas
Our website is supported by our users. We sometimes earn a commission when you click through the affiliate links on our website. See our privacy policy & disclosures for more information.
We're going out on a limb here (albeit an organic, all-natural, sustainably sourced limb) to say if you want to get a special someone a gift for Earth Day, it should not be something:
materialistic
expensive
indulgent
wrapped in plastic
and/or from a huge, corporate, environment-destroying company.
Instead, try one of these 25 thoughtful and beautiful Earth Day gifts that will make any nature lover feel giddy.
1. Tree Planted in Their Honor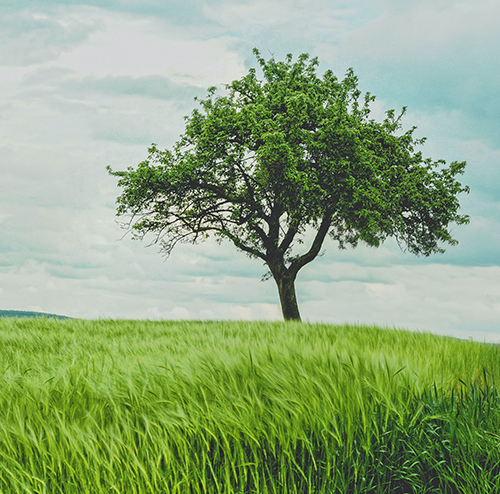 You know we had to include a tree planted in their honor! It is Earth Day, after all, and what better holiday than that to nurture up a sweet little sapling into a full-grown tree?
Doing this will not only put a smile on someone's face, but they'll love getting a map and knowing where "their" tree is located. Do some good for the whole planet — and for future generations — with this perfect gift idea!
2. PureVida Rainforest Bracelet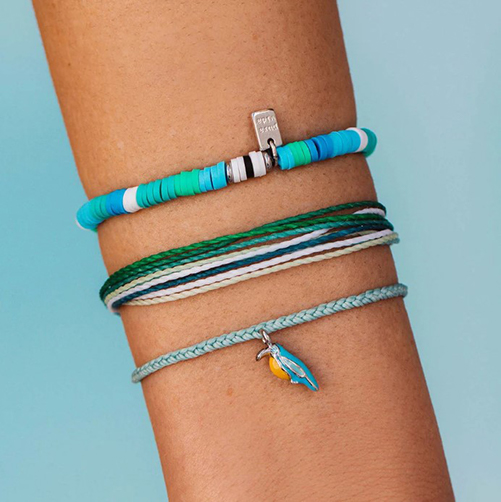 Not only will you look pretty and put together with this dainty turquoise colored bracelet, but you'll feel happy as a clam knowing that 5% of your purchase price went towards the Rainforest Trust.
Nothing to feel bad about here. At this affordable price, you can purchase some for all of your nature loving friends, as well. What a cute photo opp that will be!
3. Eco-Friendly PJs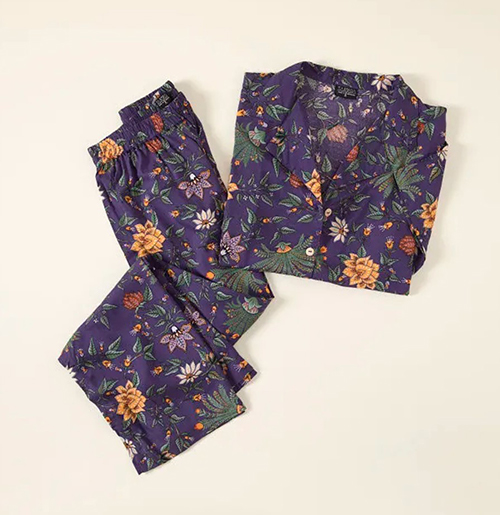 A good pair of pajamas is worth their weight in spun gold! Rumpelstiltskin himself couldn't have fashioned a lovelier pair than these eco-friendly pjs.
They're handmade using fabric derived from sustainable materials such as wood pulp — and the result is oh so soft! Not to mention, absolutely gorgeous.
If there's such a thing as "day to night pajamas," we're pretty confident we found them in these violet colored, perfect pjs.
4. Indoor Herb Gardens
Apartment dwellers, rejoice! You can still have a bit of nature and nurture your green thumb with this amazing indoor herb garden.
Fresh herbs can totally transform a mundane meal into something extraordinary.
And don't just stop at cooking with them! Use them for homemade tinctures, ointments, bath bombs, and for dressing up that charcuterie platter.
Related: Vegan Gifts for Herbivores
5. Sustainably Sourced Coffees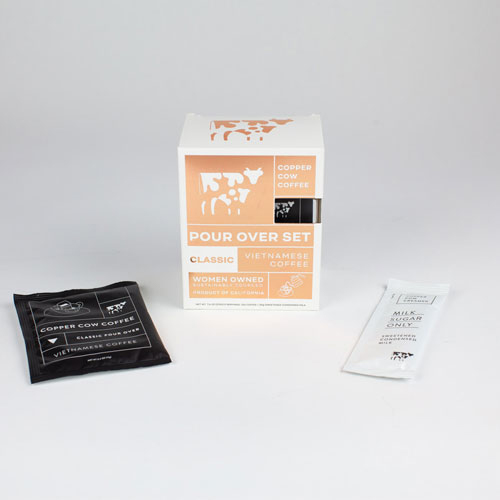 We've heard there are a few people out there on Planet Earth who don't like coffee, but we think they're like unicorns and leprechauns (hiding in green places).
For the rest of us human beans who are coffee lovers, get them some beans that won't make anyone feel guilty or exploited.
These delightfully fragrant and oh-so addictive sustainably sourced coffees won't break the bank (but even if they did, it'd be totally worth it). Upgrade your beverage now!
Practical Earth Day Gifts
6. Reusable Organic Cotton Tea Bags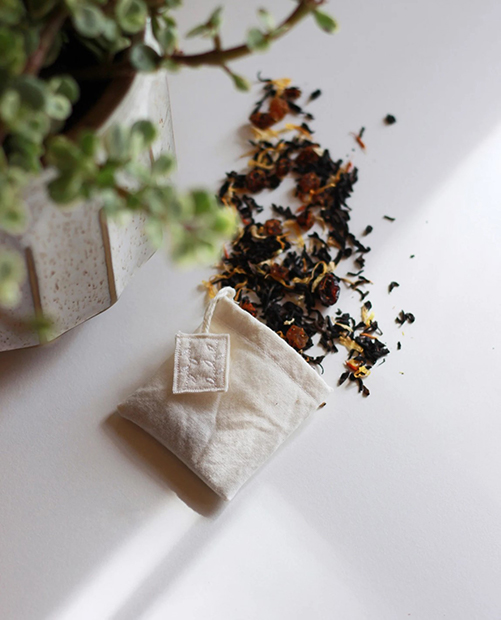 These reusable organic cotton tea bags get the award for prettiest thing we've seen all day!
From the embroidery on the "tag," down to the organic woven cotton, each handmade tea bag is practically a work of art.
Fill them with your favorite loose tea and feel yourself begin to calm down and destress. Any tea lover will adore this thoughtful gift!
7. Planet Friendly Sustainable Dish Soaps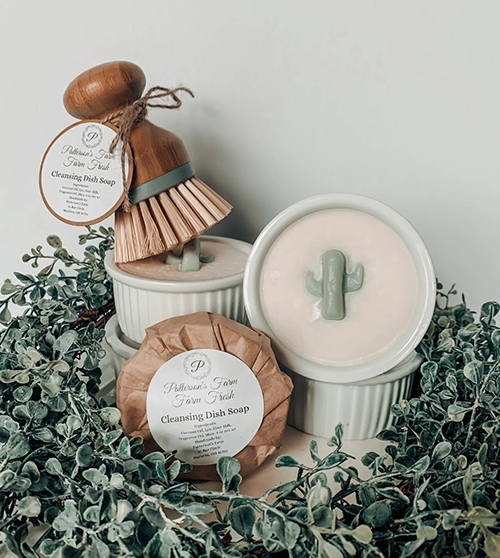 Handmade of goat and coconut oil, these adorable planet friendly sustainable dish soaps come with a darling brush!
Making the change from earth-unfriendly, plastic packaged dish soaps has never been easier or cuter. There's really no excuse now!
The scent is fennel, black currant, and mint. You could practically eat it! But we suggest sticking with using it for dishes…
8. Buy One Plant One Eco-Notebooks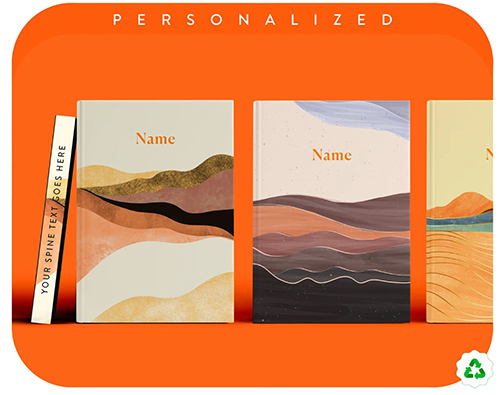 Choose your cover and your paper and you're almost there! To where? To journal perfection, of course.
These handsome journals make great gifts for just about anyone: the list makers, the doodlers, the writers, the sketchers, the daydreamers, and the next great American authors.
And they can be personalized for extra thoughtfulness.
9. 100% Compostable Mailers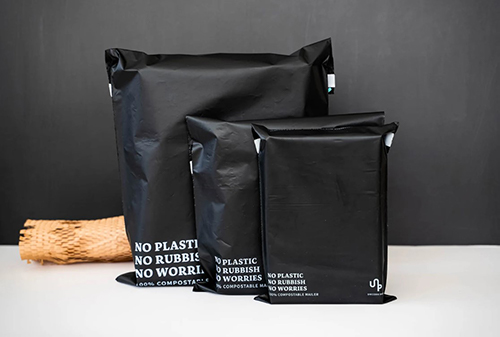 No plastic, no worries. Anyone who is concerned about the amount of plastic surrounding us will adore and be quickly addicted to these 100% compostable mailers. What a neat idea for earth day gifts (and just in general), too.
You can choose from a variety of sizes to fit your needs. They are perfectly made to decompose and biodegrade. A genius invention!
10. Ethically Sourced Alpaca Throw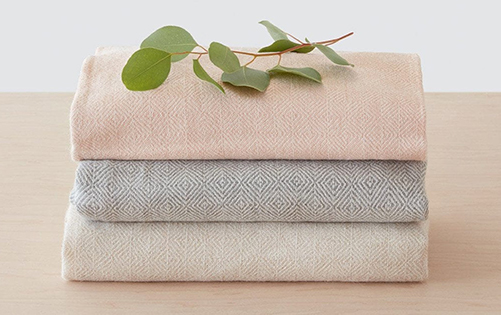 Just because you're a nature and earth lover doesn't mean you don't deserve a cozy, warm throw for chilly winter evenings!
With this ethically-sourced alpaca blanket, you can snuggle up with your favorite earth muffin and watch a nature documentary.
Pick from the colors Dove Gray or Sand. So warm and cuddly!
11. EcoCrock Counter Compost Bin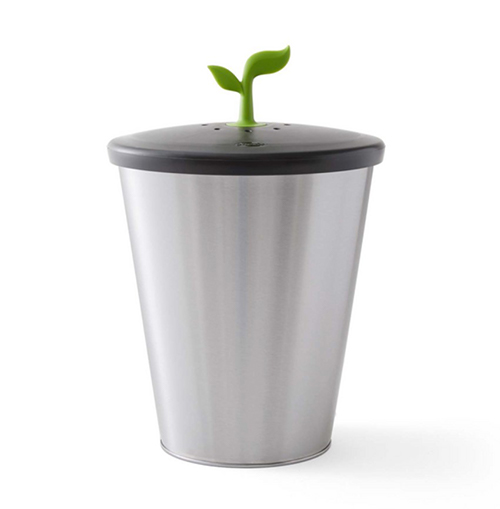 This stainless steel compost bin makes it so easy to get into the composting habit!
Don't throw all those delightful carrot tops, onion peels, and apple cores away into the garbage. Use them for composting and keep the cycle of life going.
The style is ultra modern and chic so it won't look out of place in even the most contemporary of kitchens.
12. Coconut Bowl Set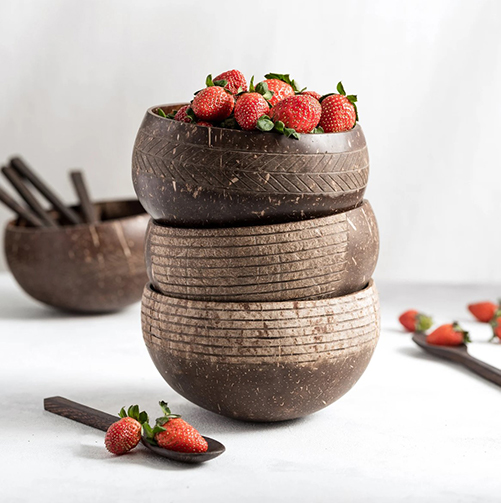 Handmade of bamboo, these coconut bowl sets are both modern and chic.
Made in Southern Vietnam, these bowls help keep the local farmers in business and also save from unnecessary burning of the coconut trees and wood in the area. They have a pretty back-to-nature vibe that the earth lover in your life will adore.
13. Reusable Bowl Covers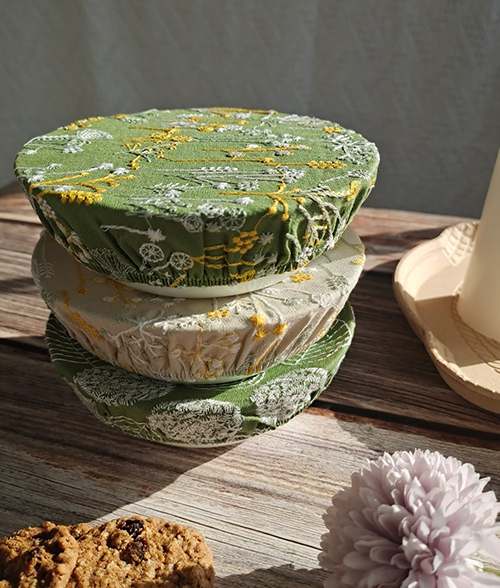 Handmade of cotton and linen, these pretty reusable bowl covers are as good looking as they are practical.
You'll find all sorts of uses for your new bowl covers, from proofing dough to rolling out biscuits to covering up your leftovers.
Who needs plastic wrap when you have these at your fingertips? Say bye-bye to plastic, reduce your carbon footprint, and reach for these instead. A favorite for practical earth day gifts.
14. Hemp Tote Bag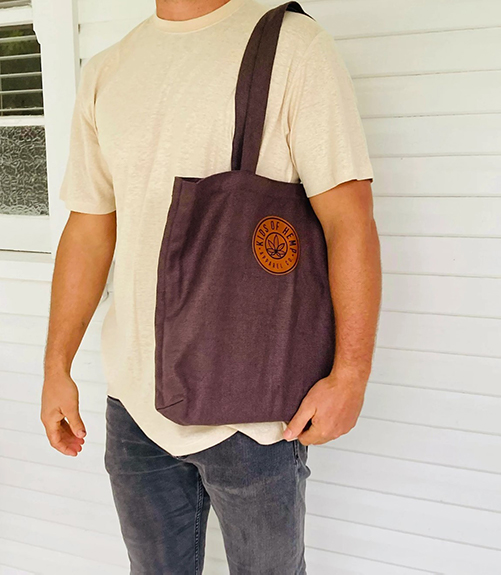 Let's face it, we humans have stuff to carry.
Whether it's from your weekly grocery trip, or you are in school with an ungodly amount of textbooks to lug around, this durable hemp tote bag is here for you.
You'll find all sorts of ways to use this bag, and will wonder how you ever got around without it. Weekend trips, an afternoon at the beach, library day, a picnic in the woods… this natural-fiber tote will be your new best friend.
15. UnPaper Towels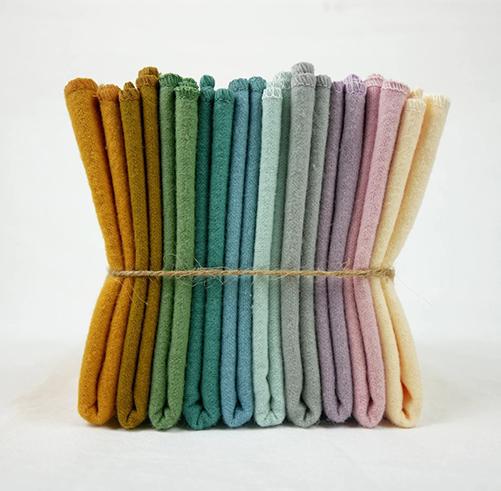 Yes, they're easy to use and convenient, but nobody ever thought paper towels were great for the environment!
But what should you do when you need a quick clean up, the cat coughed up a hairball, or you need to wipe baby's carrot covered chinny-chin-chin?
You use these wonderful UnPaper Towels, of course! Made of cotton flannel, they're super colorful so they won't be drab in the kitchen, and they're easy to use and reuse for just about forever.
Thoughtful Gifts for Earth Day
16. The Parks Collection Candles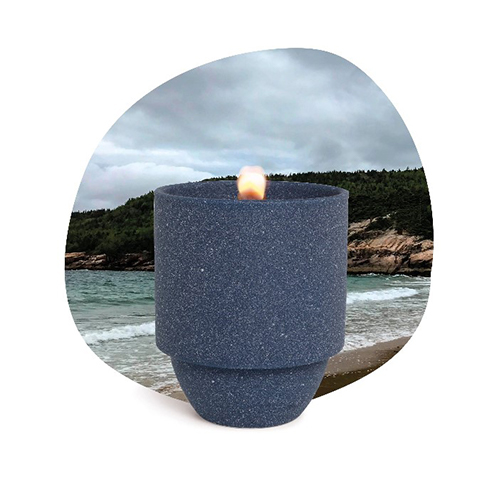 Don't waste electricity — light one of these Parks Collection candles instead! You'll have instant ambiance and a sense of calm and peace, along with the lovely aroma of seagrass, cactus flowers, redwood, and Pacific moss.
Each scent is inspired by our nation's historic parks, and with each purchase Paddywax will make a donation for the conservation and preservation of these beloved national parks.
Bring nature into the comfort of your home without ever having to set foot out the door.
17. Plantable Seed Cards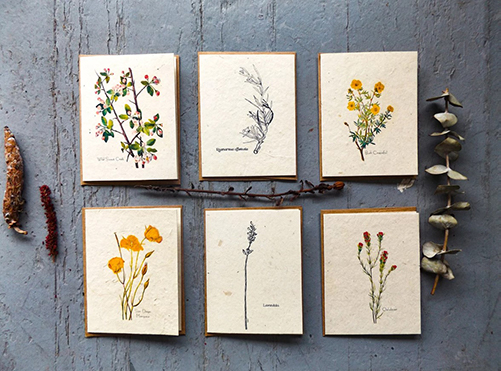 These lovely cards aren't just cards — they're plantable seeds! Not only are you giving the prettiest of greeting cards as earth day gifts, but you're giving the gift of this year's garden.
Now that's a win-win.
Truly zero waste, this pack of six cards are hand-drawn, and the seeds consist of petunia, snapdragon, beardtongue, daisy, thyme, poppy, and chamomile, among others! So delightful.
Related: Gardening Gift Ideas
18. Handwoven Mercado Baskets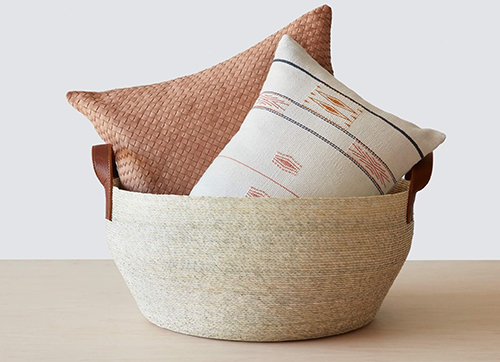 Handwoven in Mexico, these Mercado baskets are so useful! Store your books, magazines, blankets, slippers, or just all the clutter that tends to accumulate (how does it happen so fast?).
They're big enough to really come in handy, but low-profile enough to slide under a coffee table or bed to be out of the way. Made in a fair trade environment of palm leaves and leather, you can purchase them in Natural or Black.
19. Eco-Friendly Snowdrop Earrings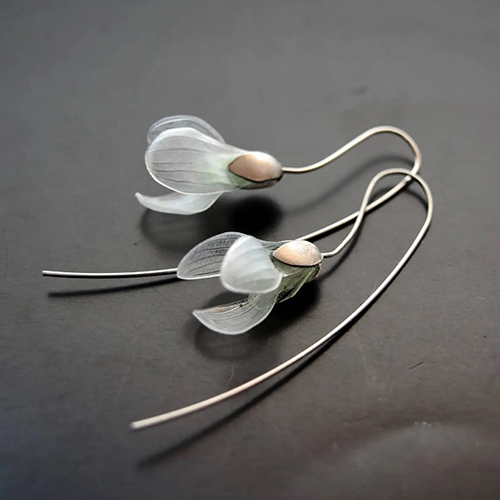 These snowdrop earrings are so gorgeous they look like they were plucked from nature itself, not made from recycled bottles. But they are!
So pretty and dainty, they're super-versatile and can easily go from a day at work to a night out on the town.
The whimsical snowdrop earrings really stand out in a crowd of boring, mundane jewelry and are bound to inspire a lot of compliments.
20. Scottish Seaglass Necklace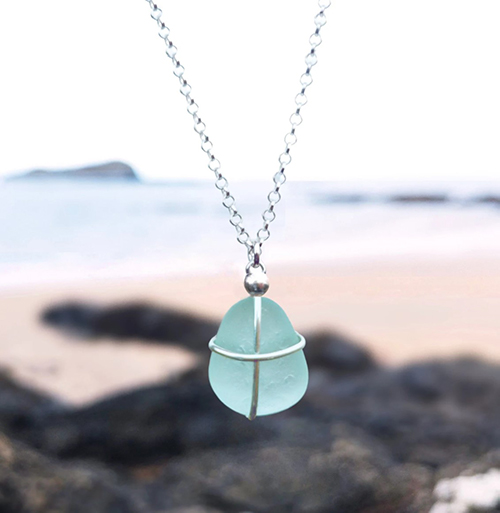 This Scottish seaglass necklace makes us think of wind swept hair, mermaids, long walks on the beach, and romance.
So pretty and just the right length and size, the seagreen color is picture-perfect. This pendant will look just as good with a sundress as it does with your very best formal outfit. Chef's kiss!
21. Hansa vases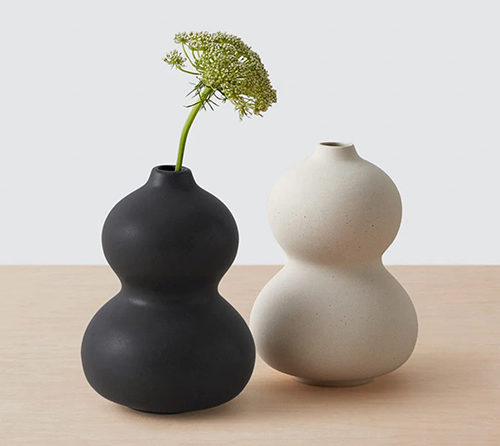 So great for bringing some modern elements of style into your home, these Hansa vases come in Ivory or Black (both lovely matte shades).
Easily incorporate them into any room of your house to create the perfect vibe. They'd look especially lovely in a guest bathroom, or on your nightstand or mantle.
Handcrafted in India, these are truly unique earth day gifts that will be greatly appreciated by anyone who loves a good work of art.
22. Bamboo Hooded Poncho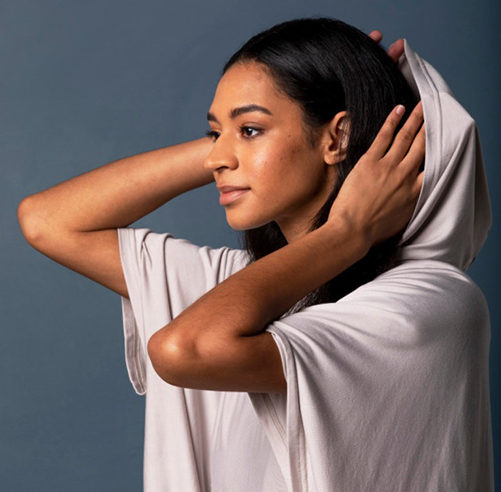 Curl up in style with this hooded poncho made from sustainable bamboo! You can get comfortable and cozy in no time at all when you own this soft and luxurious item of clothing.
Great for layering, this poncho will be your go-to for balmy summer nights, chilly evenings by the fire, or for getting ready for the workday instead of a robe.
And for your days off, well…having a lazy afternoon never felt so good!
23. Eco-Friendly Self Care Package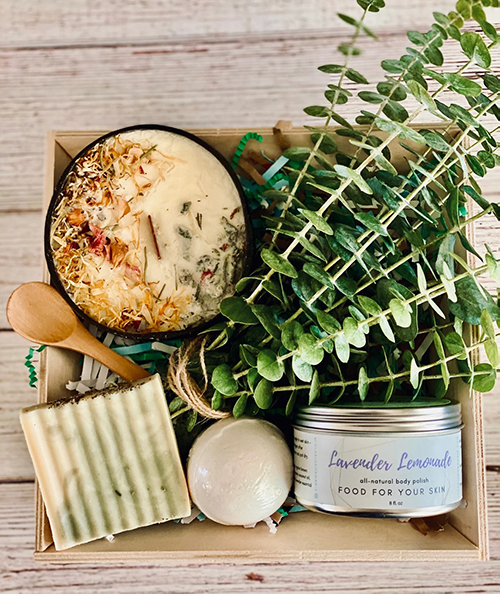 Feel like you're at a day at the spa without even leaving the comfort of your own bathroom. This eco-friendly, self care package is a day spa in a box.
You'll feel all of your cares, concerns, and anxieties melt away as you relax in a tub of lavender scented bath bombs, body polishes, and natural oils.
Want to feel like a million bucks without spending a million bucks? We've got you covered!
24. Fair Trade Woven Chenille Scarf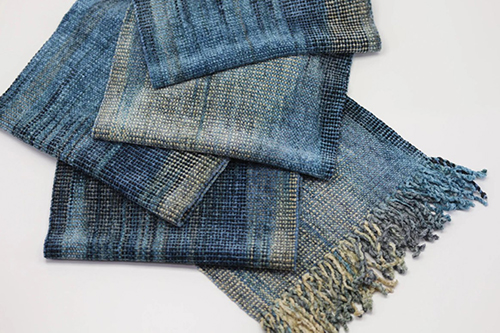 Handwoven by Mayan weavers in Guatemala, this beautiful, fair trade chenille scarf will make you or your gift recipient feel like royalty.
So soft and cozy, it also comes across as very chic and sophisticated. A good scarf can do that!
You'll find yourself reaching for this versatile scarf again and again — it might even become your signature piece. Machine washable, and no two are exactly alike.
25. Getaway In Nature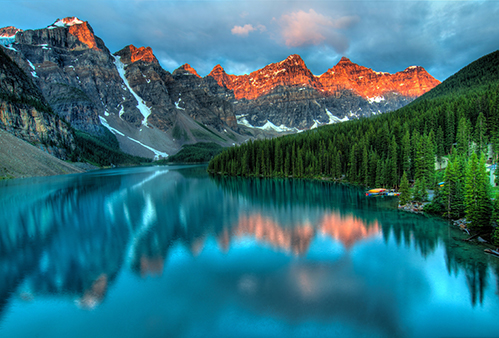 How about instead of giving stuff, give them a memory.
How can you do this? Gift them an experience: A trip in nature, a real hands-on activity to do together, a getaway! They'll be transported and be instantly making memories in no time at all thanks to Tinggly.
Here's how it works: Choose an experience package, order it, and Tinggly will send an electronic voucher to the recipient to notify them of your gift. They log on, choose their adventure (anything from hang gliding to wine tasting) and enjoy.
There are so many options and packages to choose from — so fun!
This is a gift that nature lovers will appreciate. It will give a lifetime of memories and stories to pass down to the next generation. So much better than an Amazon gift card or a toaster oven, right?
Promotional Earth Day Gifts
If you have a cause, foundation, charity, or company and could use some promotional products or gifts that emphasize sustainability and environmental friendliness, here are some ideas:
Etch your brand on water bottles or tumblers to reduce waste from plastic bottles or cardboard coffee cups
Promote your cause by planting trees in a local park or downtown
Print your message on eco-friendly stress balls, tote bags,
Create activity books full of coloring pages, puzzles, and crafts that show kids how to recycle, garden, compost, reuse items, and other helpful activities
Read Next: Eco-Friendly Gifts for Sustainability Lovers