It's a bit stressful to give a gift to an artist. They're so creative! How can you see something through their eyes?
Don't worry; we've got some great ideas for gifts that will speak to their souls and inspire even more art to just ooze right out of them.
That's how art becomes art, right? It oozes?
Never mind. Just read on.
7 Best Gifts for Artists
Our website is supported by our users. We sometimes earn a commission when you click through the affiliate links on our website. See our privacy policy & disclosures for more information.
1. Premium Coffee Maker
Artists are just like the rest of us: fueled by coffee. So get them a good quality coffee maker to keep those creative juices flowing.
The glass pour over from Chemex, above, is just the ticket. Sleek and trendy, it actually produces some of the smoothest and most delicious coffee you'll ever taste.
See, most coffee makers use plastic and/or metal, which interact with the coffee to affect the flavor. The glass surface of this pour over ensures that the grounds retain peak original flavor so that every cup is truly crafted.
It's just the sort of touch that the artist in your life will appreciate.
2. Monogram Palette & Paint Water Cup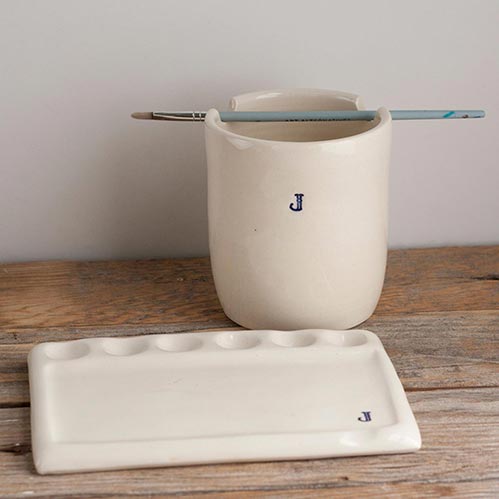 Because you know they've dipped their brushes in their coffee one too many times, this set is absolutely perfect for the artist.
Clean and white (but only for a minute since it's about to get delightfully splattered with paint), it's also monogrammed with their initials.
That groove to rest their brush? Genius!
3. Print Their Art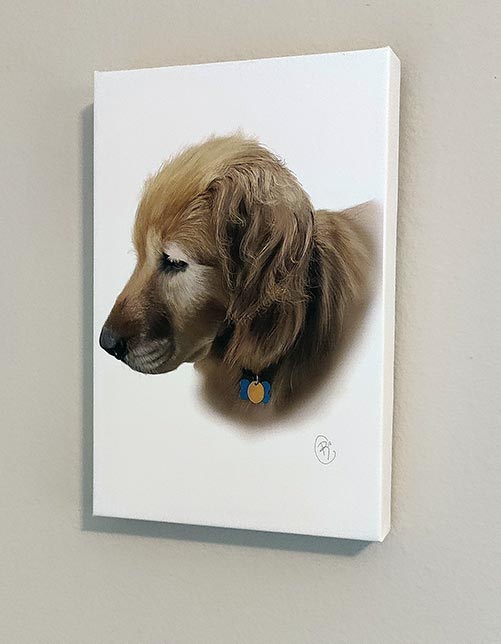 Some artists have their work up all over the place. But, in my experience, that is fairly rare.
Most artists are actually notoriously bad at having and displaying art for themselves. They rarely do it for themselves, so why not do it for them?
Prints of Love is the perfect place to print out their photos onto high-quality cards and canvases. Or if you're looking to print onto more products, like sweet mugs or soft pillows, this service is a great for that!
This is a gift the artist will appreciate forever, especially when you choose a piece of art that really means something to them.
4. Personalized Leather Art Roll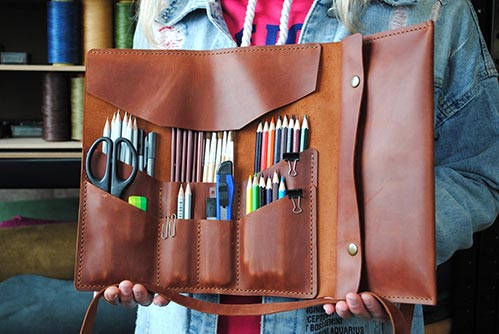 Sleek and gorgeous, this leather pencil/brush roll will have their jaws dropping.
Can't you just picture them unrolling it like the Indiana Jones of the art world? About to paint masterpieces, uncover priceless works of art, and defeat the Nazis?! Well, maybe not that last part.
But you never know.
5. 3D Printer
Even if your artist in question is the paper and graphite pencil type, they're still going to be enthralled with this 3D printer! They'll be able to create the type of art they've only dreamed of before.
It really is the best toy for grown ups out there.
With second generation wireless connection, 3D Cloud function, intuitive color touchscreen, non-toxic PLA, assisted bed-leveling, and did we mention how user friendly it is?
Plus, it's ultra quiet, making it perfect for artists in the classroom or with napping babies at home.
Maybe they'll let you try it if you play your cards right.
6. Artist's Easel
A high quality easel is an artist's best friend. No one paints the next masterpiece sitting on their couch with their canvas propped up on their lap: they need stability!
Plus, every artist needs the chance to sit on a rooftop in Paris with an easel. It's practically required, and now they are halfway there with this great gift.
Strong, built to last, and fully adjustable for different sizes of canvases (and painters too), this easel fits the bill for the most practical and useful gift. They'll still be using it years from now.
7. Have Their Portrait Made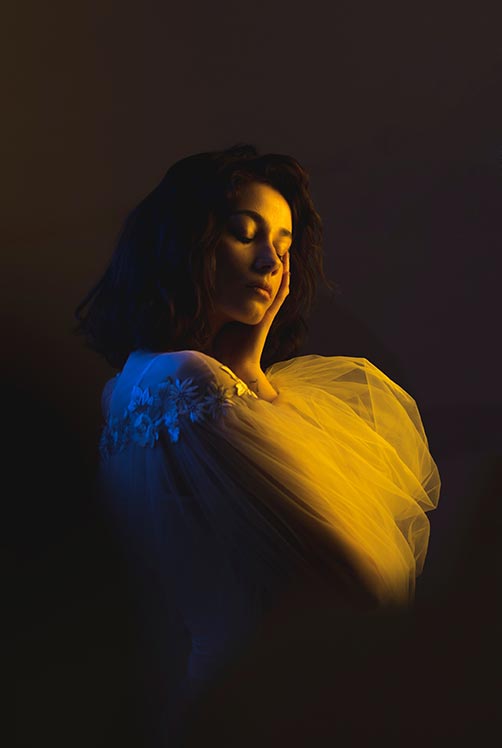 Artists can sometimes get the short end of the stick. Sure, some talented painters and the like can do brilliant self-portraits, but it's not quite the same as fully experiencing the other side of the easel or camera.
So if you have a painter in your life, commission someone to paint their portrait. If you have a photographer in your life, spring for a whimsical or brooding photo session.
Same thing goes for sculptors, musicians, pottery makers, and other creatives – have a talented artist sculpt, write a song, or create something special just for them.
And of course it doesn't have to be the same medium that they work in. If you're unsure of what medium to choose, go with a painted portrait or a professional photography session. These are timeless choices for anyone and everyone.
Just be sure you hire a real artist. It will cost you, but the result will be art, and that's the point. Your artist will treasure it for the rest of their life.
This is a great gift idea for an artist that celebrates their personality and their love for their craft.
Bonus: A Gift They'll
Remember

Forever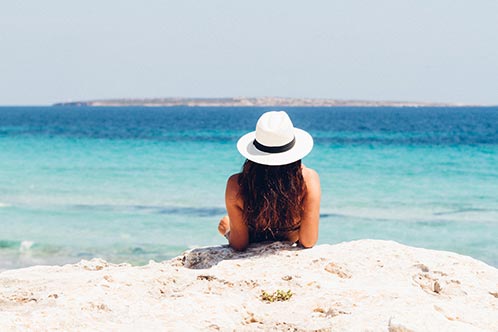 This is a fun way to gift an experience.
After all, artists like to feel, touch, breathe the air, sense the wind, see the sunset. So what could be better than gifting them that ability to see, touch, feel, breathe, be?
Tinggly can help make that happen.
Here's how it works: you choose the gift box, Tinggly delivers it, your artist picks the "experience" of their choice (rock climbing in Utah? Kayaking off the Florida Keys?), and voila, you just became the Best Gift Giver of All Time. (Your trophy and sash will arrive in the mail soon).
Tinggly is famous for giving stories, not stuff, and we think that's pretty special.
If the gift card idea isn't your thing, you can always plan and pull off an experience of your own. Here are the 50+ Best Experience Gift Ideas.
10 More Great Gift Ideas for Artists
So perhaps these gifts won't last forever, but any artist will sure appreciate them.
1. Wine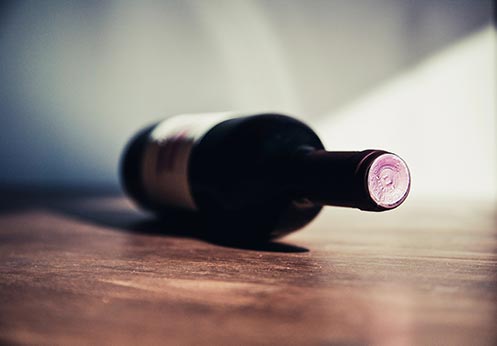 Creating art can be stressful you know! Help them relax with a good quality bottle (or box, we're not snobby here) of their favorite vino.
Don't know which is their favorite? Then get them an assortment!
2. Funny Artist T-Shirt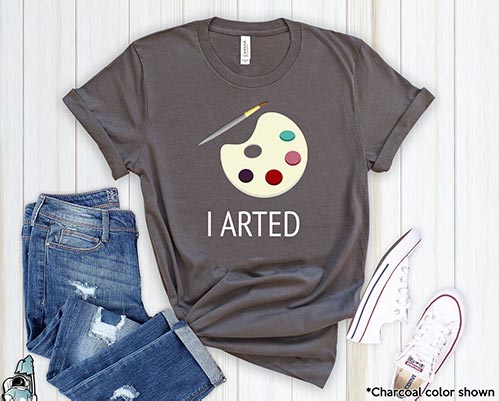 Oh come on, you giggled, you know you did. This punny shirt will get them lots of compliments every time they wear it – which you know will be quite often.
3. Digital Picture Frame
Just because they dabble in watercolors on canvas doesn't mean they don't appreciate something techy
This digital picture frame won't take up too much room on their desk and will give them smiles throughout their work day.
It's super easy to use, too. Sign up for a free account to get a special email address. Then you (and anyone else you choose to give the address) can email a new pic anytime.
Seed it with your favorite works of art to inspire their creativity!
4. Udemy Art Classes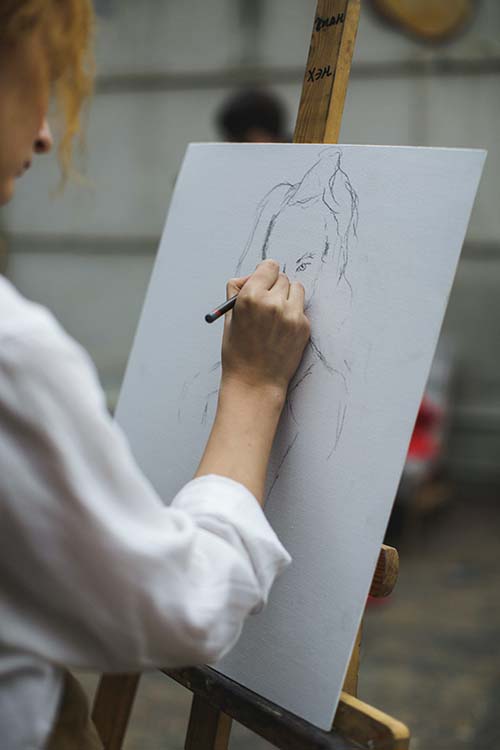 Artists are always on the lookout for ways to learn new skills and improve existing ones. Sign up for Udemy art classes to seek inspiration and find out how you can become a better artist. There is nothing that you cannot master with the right course. With so much to do, it is important that you just get started!
You will be amazed by the quality of the content available. Each course on Udemy aims to hone your skills to ensure that you are able to unleash your full potential in your specific niche or interest. Even if you have never been good at art, you will find the classes on Udemy to be extremely beneficial.
5. Body Model Figurines
It's like action figures and Legos grew up! It's play time for adults with these intriguing body model figurines.
They're beautiful in a sci-fi kind of way, and we think your artist will totally dig them. Oh, and they're great for posing to work on drawing body forms, muscles, movement, and shadows.
6. Custom Made Bobble Head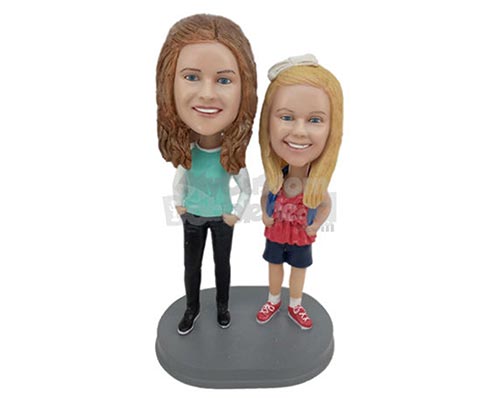 Come on now, who doesn't want to be their own bobble head?! This will be the gift of the year for sure, and we can just picture the look of excitement that will be on their face when they unwrap this amazing present.
7. Hand-Poured Soy Wax Candles with Exotic Scents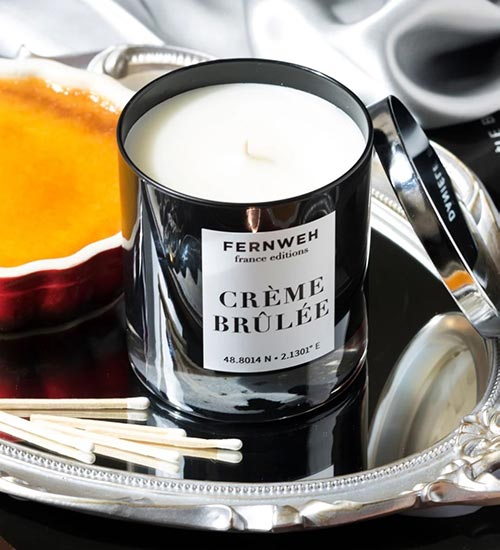 These soy-based and hand-poured candles are just the thing for the artist in your life! They smell amazing, burn for, like, forever, and feature wanderlust-inspired scents with themes like "France" or "Pacific Islands".
They'll be transported to some far-off, completely delightful locale even while they're working in the studio on their latest masterpiece.
8. Personalized Leather Sketchbook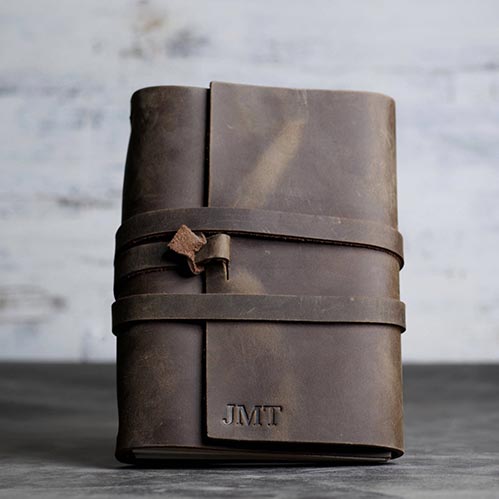 I want one, and I don't even art. Like, at all.
This gorgeous and personalized leather sketchbook will soon become one of their most treasured possessions, we guarantee! How can you NOT create a masterpiece when you have such a beautiful work of art at your fingertips?
9. Buddha Board
This amazing and advanced Buddha Board is so intriguing!
It's the original paint-with-water art kit. Dip your brush in water, paint, enjoy the fleeting beauty of your work, and watch it evaporate before your eyes.
Imagine dreamily painting Japanese style watercolor paintings, in an oh-so environmentally friendly way. No wasted paint, no wasted paper, just water this lovely easel.
Color your cares away, and then watch them disappear… It's mediation for artists!
10. Artistic Fire Extinguisher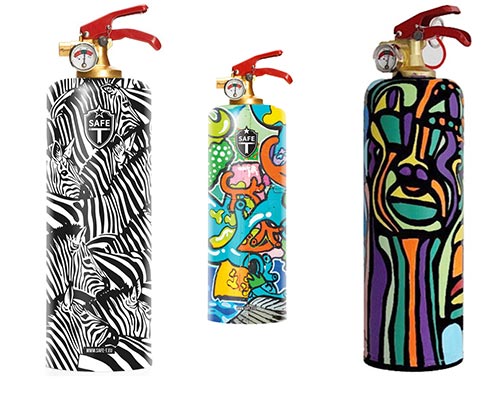 Let's be real frank here: artists have a reputation for being a little careless and neglectful. BECAUSE THEY'RE BUSY CREATING ART.
We aren't judging. So get them a little piece of mind, and at the same time, add to their whimsical décor with one of these rad fire extinguishers.
(Because you know they're going to get involved in that newest still-life with fruit, and forget to blow out the candle from a few gift ideas up.)
Functionality, beauty, and safety. Any artist will approve.
Read Next: 10 Gifts for Artists Who Draw and The Perfect Gift for Aspiring Artists
Pin It