I like my popcorn like I like my friends — extra salty! Popcorn lovers are, quite frankly, an absolute hoot to shop for. And popcorn lover gifts are out there in more abundance than you might think, actually.
From quirky poppers to adorable plushies, there's a li'l something for everyone.
When it comes time to buy a birthday or "just-because" gift for your favorite popcorn addict, we have some fantastic and original ideas for you! Just add a beverage and a good film.
21 Best Gifts for Popcorn Lovers
Our website is supported by our users. We sometimes earn a commission when you click through the affiliate links on our website. See our privacy policy & disclosures for more information.
1. Personalized Family Popcorn Bowls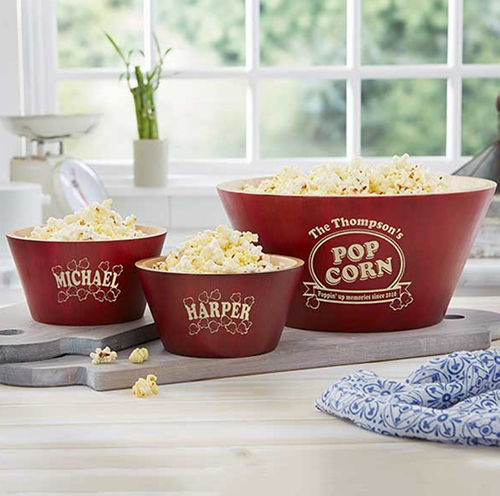 Pass on your popcorn addiction to the whole family! Family game nights and/or movie nights will never be the same once you purchase these adorable and fun, personalized family popcorn bowls.
They're going to get so much use! Also great for ice cream and cereal, too, but who wants to eat those when there's salty goodness just waiting for your consumption?
2. I'm Just Here for the Popcorn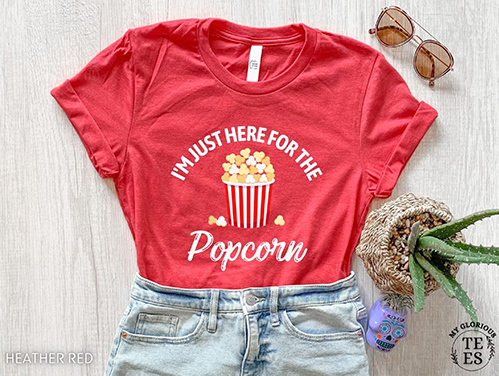 Keepin' it real with this cute t-shirt! If you fall asleep halfway through the movie, everyone knows the truth: you're just here for the popcorn anyway!
This soft and comfy tee shirt comes in a wide variety of colors, so you can choose the perfect one for yourself or your popcorn loving friend.
3. Popcorn Maker Cart
This amazing popcorn maker cart will turn your living room into an instant movie theater! Not to mention, we are so here for the vintage vibes this handsome trolley provides.
It makes great, big batches of everyone's favorite snack food, so melt some butter and pass the salt already!
We own one of these and are forever getting compliments on it. We've used it not only for movie snackings, but we've also taken it to events like school bake sales and it's a huge hit!
4. Microwave Popcorn Dispenser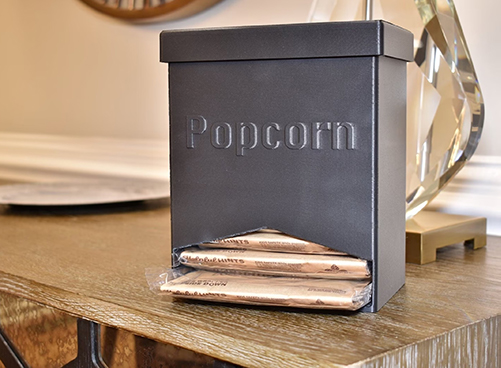 Microwave popcorn is a guilty pleasure, but who wants those brightly colored boxes taking up space in your kitchen?
This popcorn dispenser is so much more aesthetically pleasing, don't you think? When popcorn is the kid's go-to after school snack, you can easily keep it on hand without compromising your decor.
5. Popcorn Bar Sign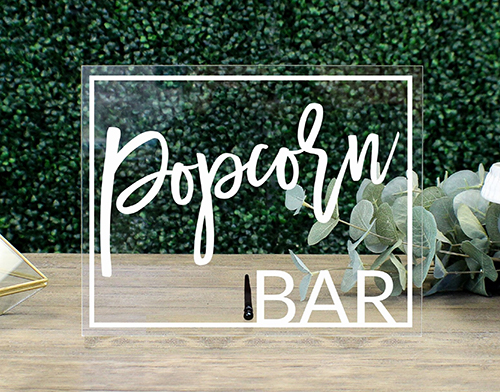 If you're planning on having a popcorn bar at your wedding or birthday bash, you need this cute sign! Get that flow of traffic going the right way so no one is confused. Made of acrylic, this sign is totally waterproof and made to last!
Set it up alongside your seasonings and toppings, and watch everyone happily munch the night away.
6. Buttered Popcorn Wax Melts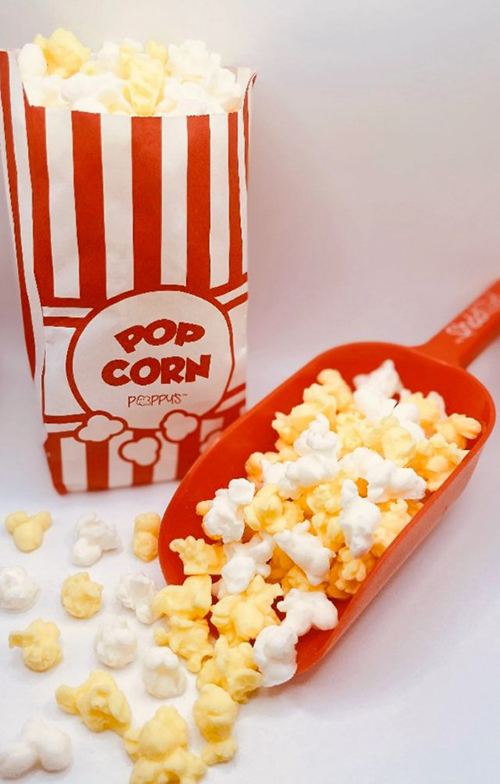 What's better (or at least as good) as eating popcorn? Smelling popcorn! These adorable buttered popcorn wax melts look like the real thing and smell even better!
For your pop-lifestylers this is one of our favorite, funny popcorn lover gifts. Make the whole house scented like everyone's favorite salty, buttery snack. Mmm-mmm!
7. Personalized Home Theater Plaque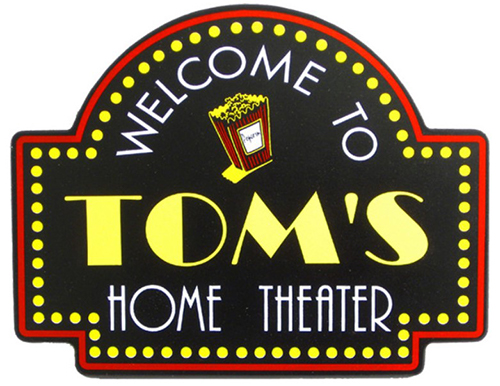 What goes with popcorn? Why, movies, of course! This great, personalized home theater plaque is a must-have for your family movie nights or home theater.
And any room can become a home theater once you have this vintage-appeal sign to hang. Set up the projector, and you're good to go!
8. If You Can Read This Bring Me Popcorn
Put those barkin' dogs up with this cute pair of clever socks! Colorful and witty, they are as soft and comfy as they look.
Pair with your favorite pair of pajamas, the remote control, some hot cocoa, and — of course — a big bowl of popcorn! Voila! Instant weekend plans.
9. Kernel Stifter Popcorn Bowl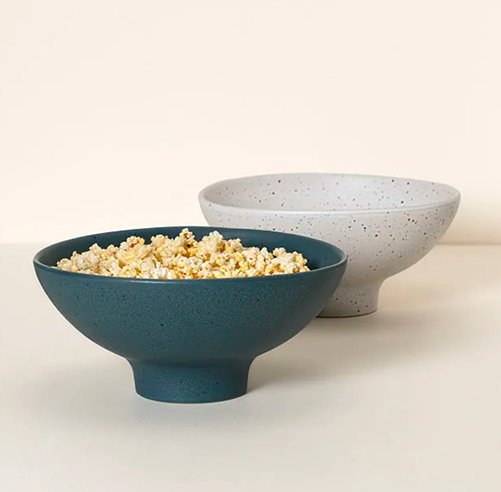 Kernels, old maids, tooth chippers… whatever you call them, kick them to the curb with this clever kernel sifter popcorn bowl!
Made from twice-fired stoneware in Portugal, this great bowl will be everyone's favorite (maybe purchase more than one?). As good looking and handsome as it is practical, this is a great pick of popcorn lover gifts!
10. Popcorn Keychain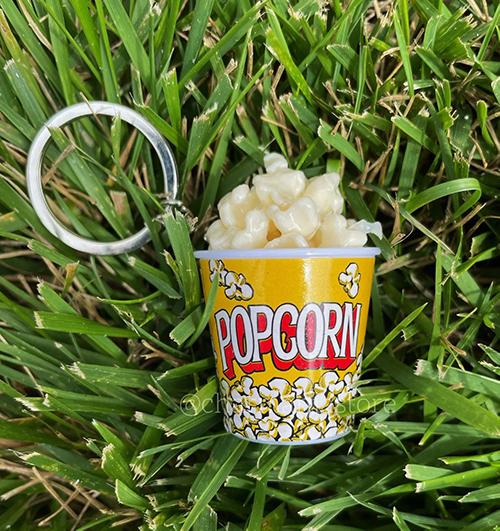 What's better than a giant tub of movie theater popcorn? We'll wait…
Yeah, we didn't think you could come up with anything either! This adorable keychain looks like your favorite snack, only in miniature. And it's 100% calorie free! A totally cute little gift option for you or your friends.
11. Outdoor Popcorn Popper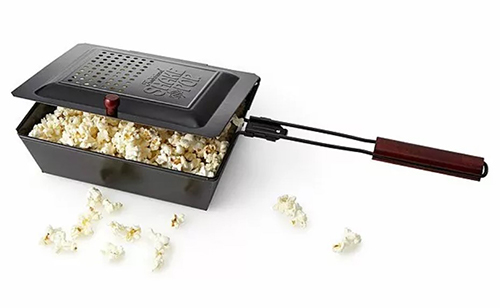 Shake it out! This great outdoor popcorn popper makes popcorn the old fashioned way.
Use your campfire, a bonfire, or camp stove to make everyone's favorite and beloved treat. Awesome for camping, or just a little bit of backyard fun. The kids will love shaking it to oblivion then eating their hard earned reward afterward.
12. Squishable Popcorn Plush
Something to snuggle up with during family movie nights is a must! This adorable and oh-so squishable popcorn plush toy rises to the challenge. Made to snuggle, cuddle, and squish, you can practically smell the buttery goodness from here.
Okay, there's no scent, it's just our imaginations… But still, so adorbs! Not just for the kiddos, it makes a great girlfriend gift, too.
Related: Best List of Family-Friendly Movies
13. Spicy Popcorn Challenge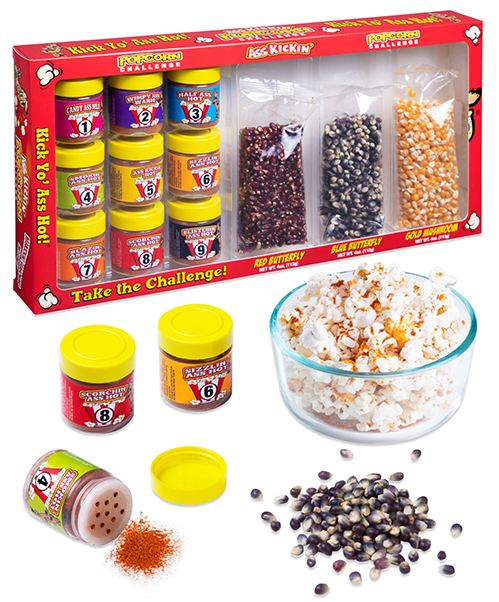 Up the ante with this delicious, spicy popcorn challenge boxed set! Invite your friends over for a night of tingly lips and teary eyes. Who can win the challenge?
Only the one with the strongest set of taste buds, that's who! Comes with nine increasingly spicy (or as they put it, "spicy misery") seasonings.
Related: Best Movie Night Ideas
14. Caramel Popcorn Room Air Freshener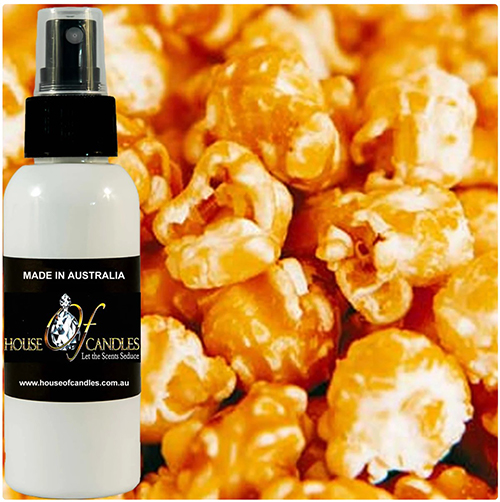 The only thing better than the smell of buttery and salty popcorn is caramel corn! This caramel popcorn air freshener is the stuff of dreams!
Ban icky odors and replace them with sweet, golden goodness. Just be prepared that every time you use it, you'll get a sudden craving for a sweet snack! This is one choice of popcorn lover gifts we are dying to try out ourselves.
15. Movies Drinks Popcorn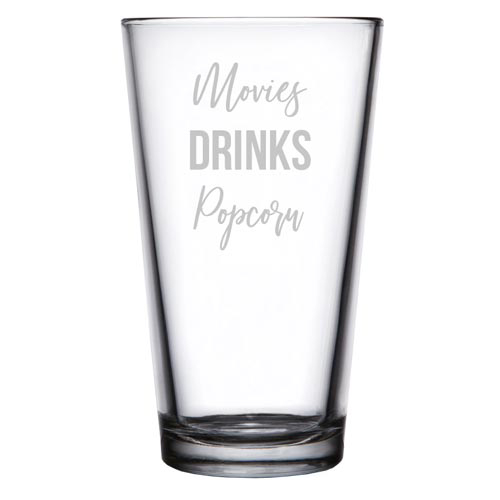 Grab a set of personalized glasses for your family or friend's movie nights, and watch the tradition get even better!
Make Saturday nights your favorite night in with some handsome glasses. You can have them engraved however you like best — "Popcorn Lover,"  "We're Just Here for the Popcorn," "Kernel Head." The list goes on! 
16. Popcorn Beanie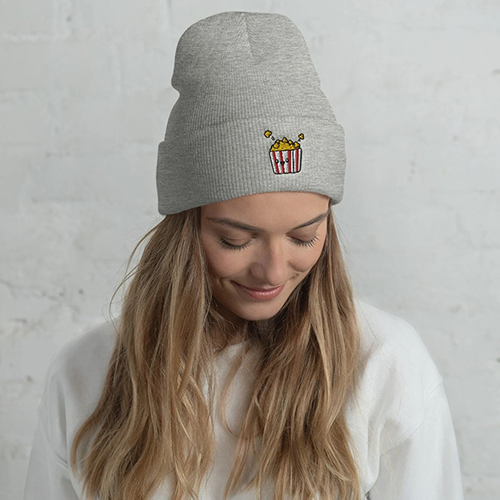 Well, you are what you eat, after all! This adorable popcorn beanie will tell the world how much you love popcorn. Like, really, really love it!
There are nine different colors to choose from, so why not get one for the whole family? Unisex and a totally cute pick for popcorn lover gifts.
17. Gourmet Popcorn Kernels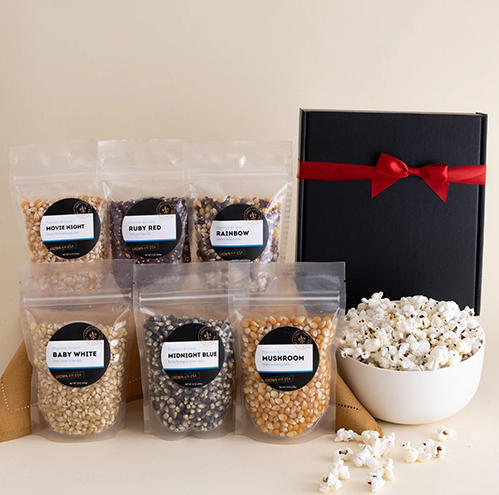 Who knew there were so many varieties of popcorn? We certainly didn't. But the geniuses over at Dell Cove Spices know it and have our backs!
These yummy variations of popcorn will delight the popcorn connoisseur. Pair with some seasonings or bowls, and you have a wonderful gift.
18. USA Made Popcorn Seasonings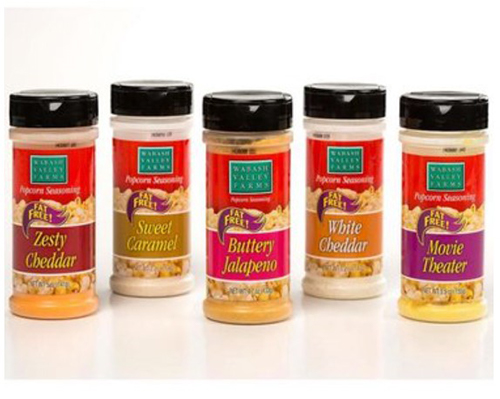 You can't go wrong with butter and salt, but sometimes you just want to shake things up a bit, you know?
These USA made popcorn seasonings will satisfy your sweet tooth, your savory tooth, and all those other teeth, too! Find your favorite, and maybe even mix and match!
19. Oil-Free Popcorn Maker
Love popcorn but don't love the greasy and oily feeling? Make a healthier and less artery-clogging option with this super cute, oil-free popcorn maker!
The retro look means you'll never want to put it away in the back of the cupboard, but instead leave it out for all to admire and use daily.
20. Popcorn Earrings
Leave no doubt in anyone's minds what your favorite snack food is with these fun earrings! You'll be getting all sorts of compliments when you sport this fun look. All the popcorn lovers will be drawn to you for sure!
There are two different designs of popcorn earrings: one is just the dangly kernels, the other is a movie theater tub. Get both so you can mix and match!
21. Stainless Steel Stovetop Popcorn Popper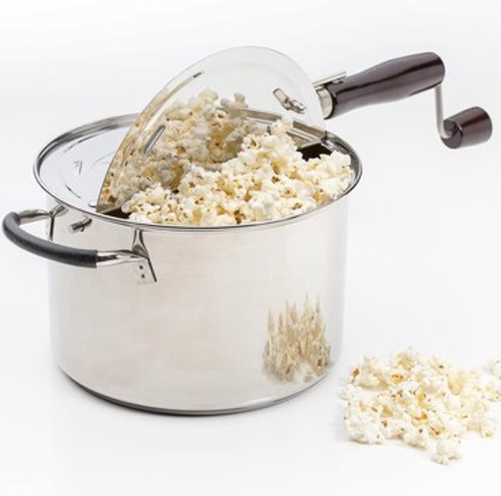 Like your grandparent's stovetop popcorn popper, but so much better! This delicious and delightful way to make popcorn will stand out in a crowd.
High-quality and made to last, the kids will love learning to make their snack in this fun popper. Cue up the movie and pass the butter!
Read Next: Best Movie Lover Gifts