Choosing the perfect one month anniversary gifts for him is a bit of a balancing act.
You want to show your boyfriend the thoughtfulness he deserves without being weird, and you want to convey a sense of sweetheart affection without coming across as needy or demanding.
Like, it's a big deal…but you don't want to overwhelm him, ya know?
When it's time to say "Happy Anniversary!" to your pooky, love-muffin, jungle-stud of a boyfriend, you want to make it a special day with a creative, memorable, and romantic first month anniversary gift.
So here are thirty-five awesome, one-month anniversary gift ideas that will show him you care while giving him all the feels.
One Month Anniversary Gifts for Him
Our website is supported by our users. We sometimes earn a commission when you click through the affiliate links on our website. See our privacy policy & disclosures for more information.
1. Wood Engraved Letter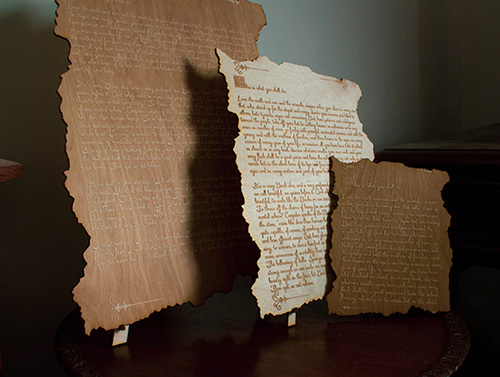 For a personalized, meaningful gift that will make his heart beat a little bit faster, this wooden engraved letter is just right!
The small size is practically perfect in every way for a little, handwritten love note from you. So romantic, yet masculine!
2. The Couple's Edition Adventure Challenge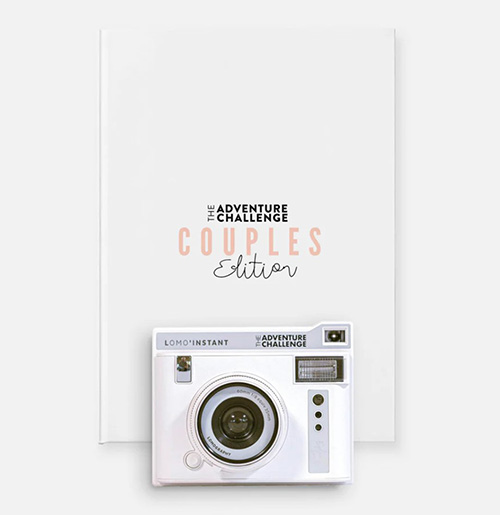 Make date nights fun again with this great Adventure Challenge: Couple's Edition!
You'll get to know each other better and better as you learn, laugh, and love all the way through this fun and romantic challenge. This may just be the best thing you've done together yet!
3. Regal Couple's Portrait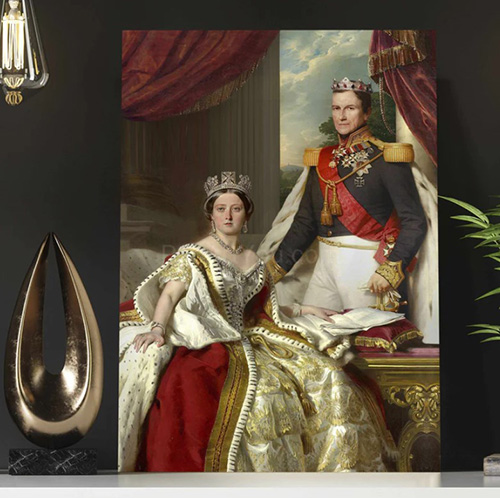 If his sense of humor is what attracted you in the first place, then he'll crack up over the two of you portrayed as a regal portrait!
Such a fun and funny gift, and you know he'll hang it with pride. A perfect one-month anniversary gift for him, your favorite lighthearted fella.
4. LED Touch Lamp
For long-distance couples or just couples who are super busy (hey! That's you!) this LED touch lamp is an excellent choice. Let him know exactly when you're thinking of him and missing him with this romantic lamp.
Related: Best Long Distance Relationship Gifts
5. Experience Something New Together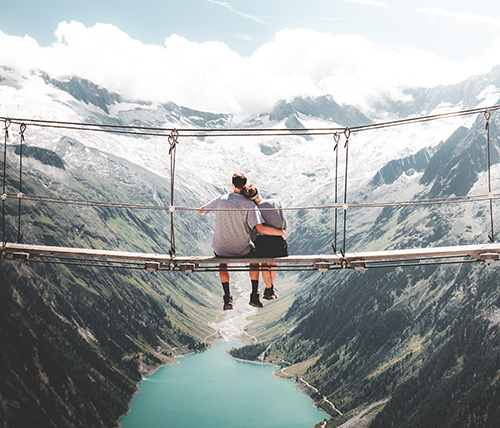 For a special occasion like a first anniversary, experiencing something new together is a great way to start making memories! We love concert tickets for this idea, a cooking class, dancing lessons, or a road trip.
The sky's the limit with Giftory, the best way to gift an experience! Here's how it works:
You buy the gift
Get a voucher by email instantly
Find a creative way to give the voucher to him
He picks what he wants to do
Together, you make some wonderful memories!
Hey, how about a hot air balloon ride? This past month was just the beginning of your adventures together.
More: Our 50 Favorite Experience Gifts
6. Luxury Men's Fragrance Set
Make him smell even more fantastic than he already does with some luxury fragrances! Date nights are going to be your favorite night of the week when he wears one of these yummy scents.
Maybe he'll find his "signature" fragrance that will be just swoon-worthy. A great idea for him and for you.
7. Personalized Ammo Box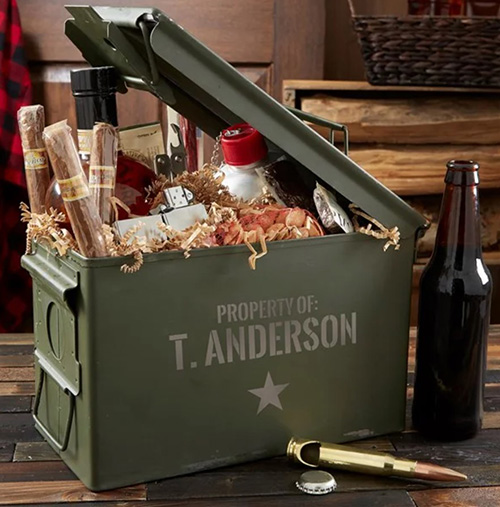 For the hunter/gatherer/outdoorsman, a personalized ammo box like this one will be perfect! He'll appreciate the custom engraving, which makes this practical gift a little bit romantic.
And you can fill it up with his favorite snacks and goodies just like you would a gift basket!
8. 100 Movies Scratch Off Poster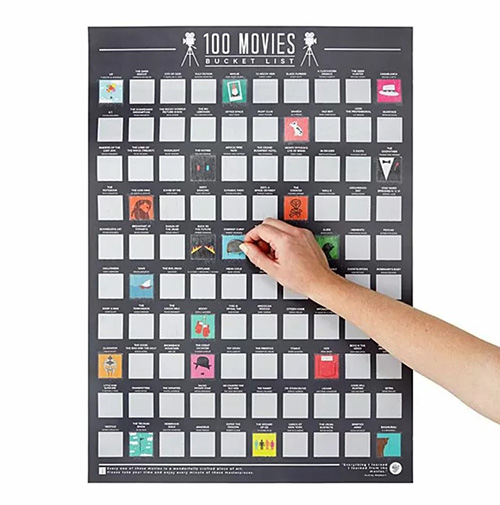 A bucket list for movie date nights? Yes, please!
This scratch-off poster does the hard work for you (narrowing down your movie choices) so you can pop the corn, gather the blankets, and get to watching and snuggling. Extra points if you can both agree on which one to scratch off first.
Related: Movie Lover Gift Guide
9. Custom Star Map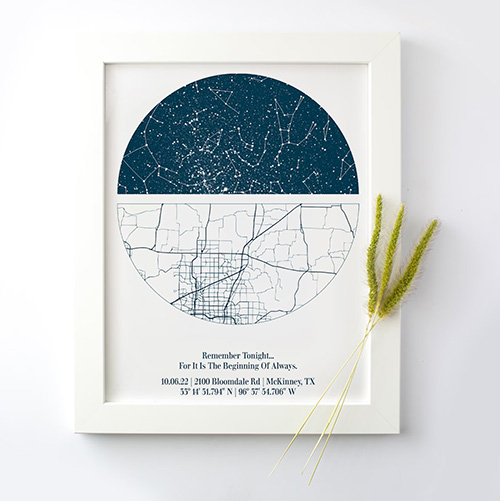 For a personalized gift that can't be beat, this custom star map is wonderful. It's so romantic, yet manly enough for your handsome guy.
Pin-pointing where the magic first happened on your first date, this first anniversary gift will look so good on his wall.
10. Engraved Wooden Handled Pocket Knife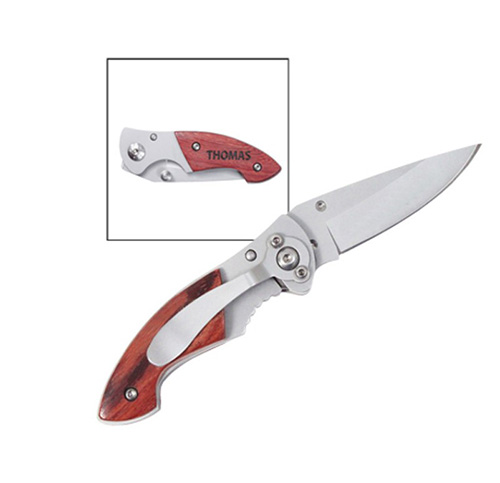 This engraved, wooden handled pocket knife is made of stainless steel so you know it will last as long as your love does! You can personalize it simply with his name, or with a little special message from you.
11. Custom Message Shortbread Cookies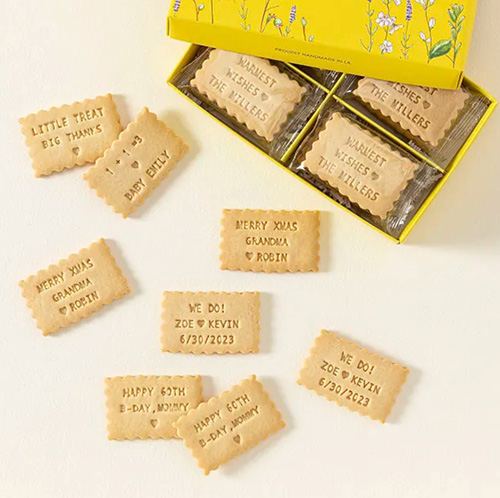 You know what they say: the way to a man's heart is through his stomach! Specifically through his cookie hole. These cute shortbread cookies aren't just delicious: they have a custom message just from you.
A tasty gift is the best gift. At least we think so.
12. Spotify Code Keychain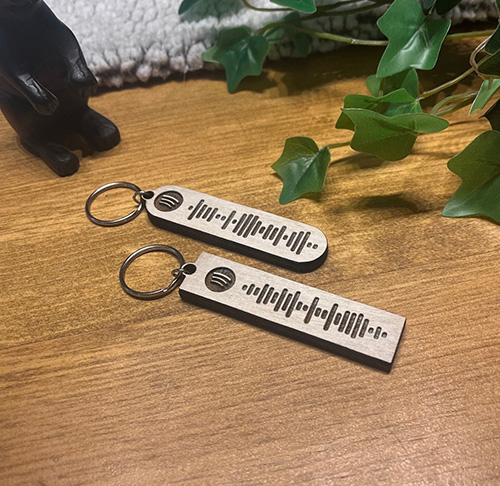 Have a favorite song that the two of you consider "yours?" This sentimental gift is just the thing to make him fall for you a little bit harder.
Combining romance with practicality and functionality, this cute keychain is a great choice of sentimental gifts.
13. Pet Pillow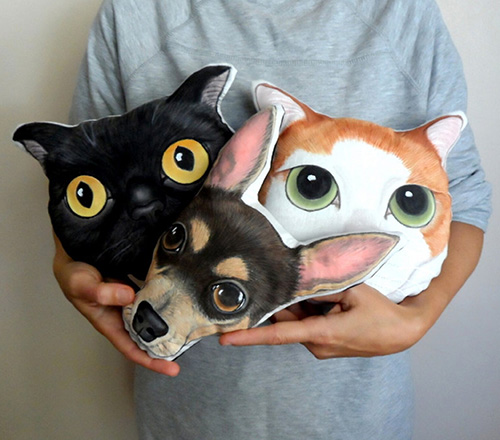 For pet parents, you can't beat this adorable pet pillow! It's a thoughtful gift to include little Spike or Fluffers into your budding relationship.
This is a one month anniversary gift that straddles the line between super cute and downright silly, with a touch of sweetness thrown in for good measure. He's going to love it!
14. Monthly Subscription of His Favorite Things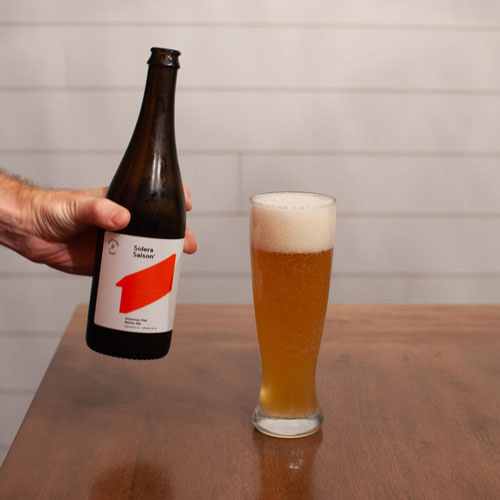 You've been together long enough to know just what he loves most — besides hanging out with you, of course! So, find out where you can get a monthly subscription for that favorite thing and make his day.
Here are some more ideas he may love:
15. Cozy Gift Basket for Him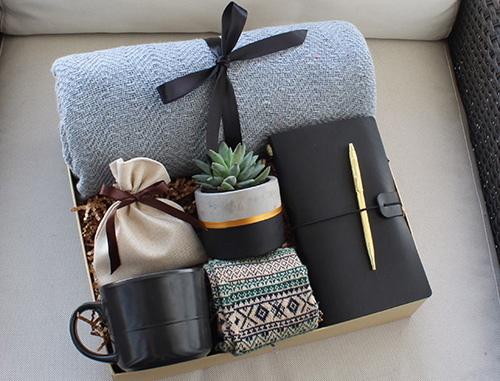 For a gift set that will set his heart on fire, look no further than this cozy basket! It's so masculine and handsome, and will make him feel like a million bucks. After all, self care and personal care aren't just for girls, ya know. Relaxation, here he comes!
Or you can add a more personalized touch and DIY this gift by putting together a basket of his favorite items yourself. Here are some more ideas
16. Happy One Month Anniversary Chocolates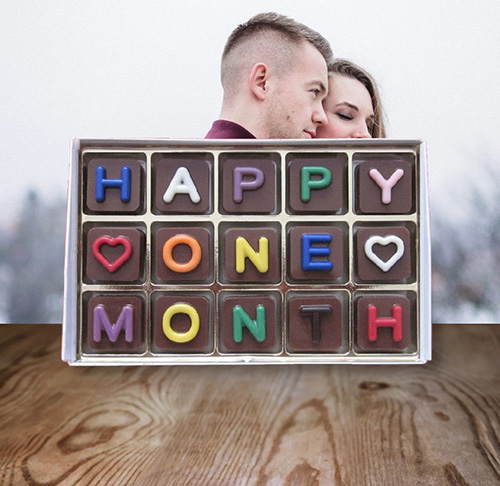 Does he have an insatiable sweet tooth? We've got just the idea for him: anniversary chocolates! Hopefully he will share with his sweetums, too. Great to pair with a champagne toast and a romantic date night.
17. Personalized Slim Wallet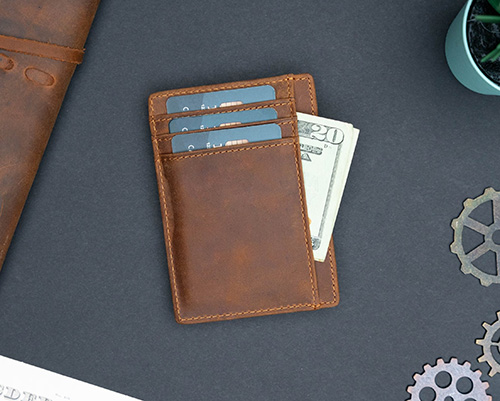 Does he have a big, bulky wallet that is falling apart and takes up way too much pocket space? Then this personalized slim wallet will save the day.
It's so practical and streamlined, yet it will store everything his old one did. Plus, the personalization adds a touch of romance!
18. Custom Wine Bottle Stopper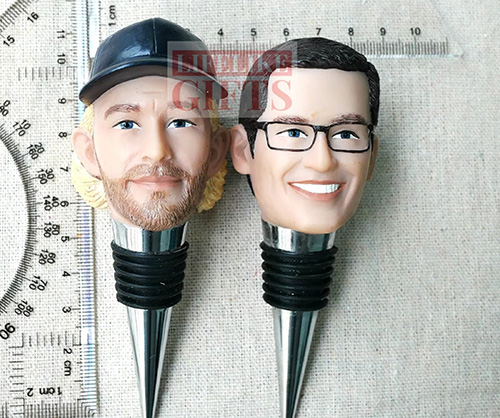 If sharing a bottle of wine is your favorite part of dinner together, this cute custom bottle stopper is the most fun gift out there!
He'll crack up over seeing himself as a bottle stopper. I mean, who wouldn't, right? If he's got a decent funny bone, then these would make a great pick of one month anniversary gifts for him.
19. Best Friends Forever Ring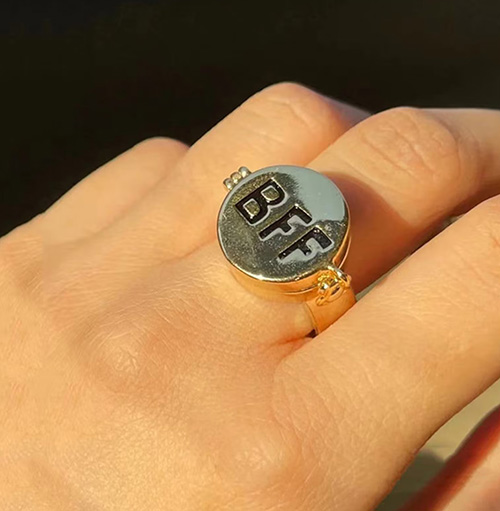 Best friends make the greatest lovers!
This cute set puts your friendship front and center for all to see (and maybe be a little jealous of). Sweet and romantic without being over the top.
20. Cooking Classes Together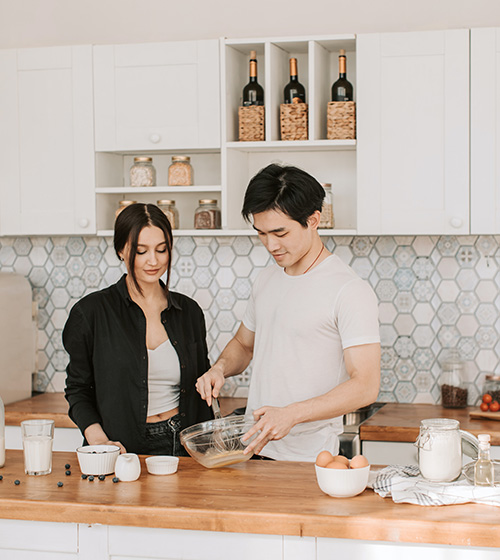 Is his love language quality time? Then this is one of the best anniversary gift ideas we have to offer!
The two of you can spend some wonderful time together, learning a new (and helpful) skill. And at the end you'll have some delicious new ideas to spice things up!
21. Custom Engraved Glass Coffee Mug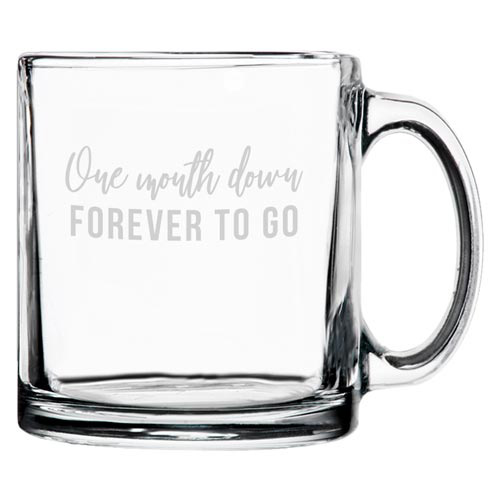 Coffee time in the morning is the best time of the day! Especially when he has these adorable, custom engraved coffee mugs to drink his brew out of. Just the right size, too.
Pair with a bag of his favorite beans for a gift that he'll love!
22. His & Her Fingerprint Ring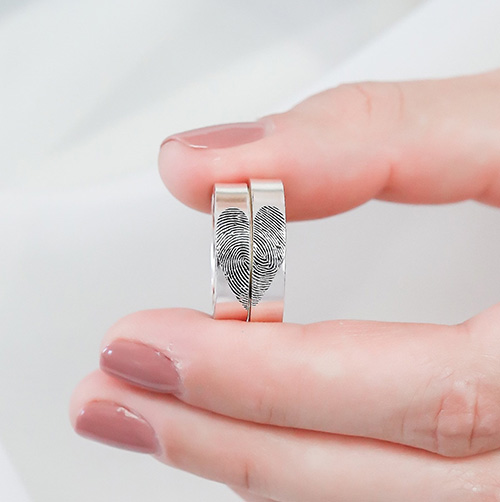 Awwww… We can't help but gush over these romantic his and her fingerprint rings!
Just like the way you two feel about one another, they're even cuter when they're together. So special and really unique, too, they're a perfect choice of one month anniversary gifts for him.
23. Engraved Money Clip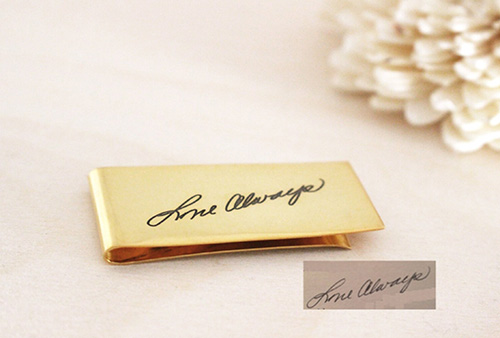 Keep his folding cash organized and at his fingertips with this engraved money clip.
He'll think of you each time he sees it! You can go with a sentimental, personal message or something a little bit cheeky.
24. Wooden Wall Map & Markers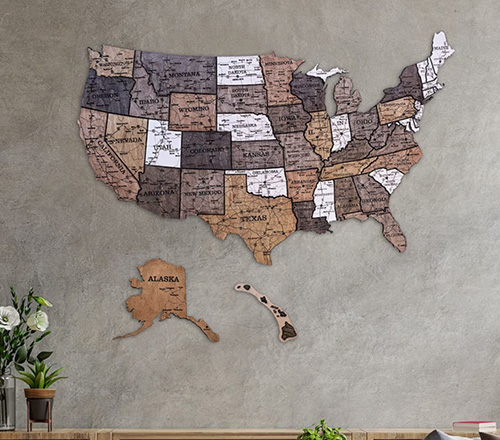 Keep track of all the places you've ventured together with this wooden wall map. It will be so fun to reminisce about your adventures, and plan new ones, too! Great for the sporty, traveling, outdoorsy couple.
Related: Best Gifts for Travelers
25. Engraved Leather Bookmark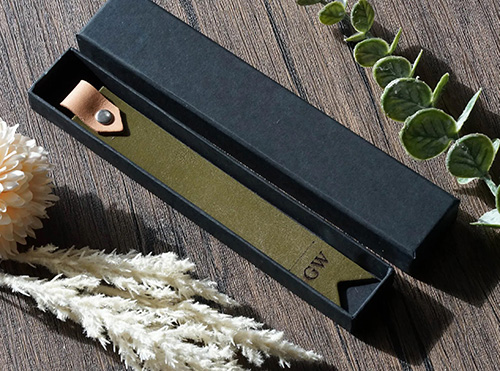 If your pair this wonderful, engraved leather bookmark with a copy of his favorite book, you might just have committed to a lifelong relationship with him!
If he's a bookworm who is always saying, "just one more chapter," then this bookmark is a no-brainer pick of one month anniversary gifts for him.
For more gift ideas every book worm can enjoy, click here!
26. Slip Silk Pillowcase
This silk pillowcase is such high quality! For the man who needs a good night's sleep, this is a luxurious and decadent gift that he will greatly appreciate.
Great for keeping wrinkles at bay, as well as keeping frizzy hair to a minimum.
27. A Way to His Heart — Kitchen Sink Cookies
When it comes to cookies, he comes to cookies, am I right?
This kitchen sink recipe is so delicious he might just get down on one knee and propose! Well, we can't promise that…but we can promise he'll love them.
28. I'm Hooked on You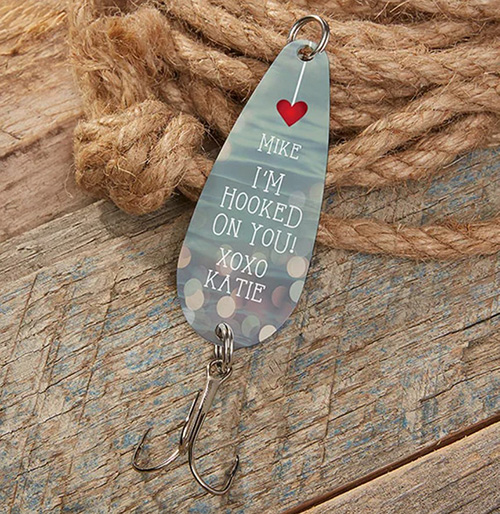 For your sweet little fisherman, this adorable lure is a perfect match and just the thing to win his heart! Cute but still practical, he'll love the wording and the thoughtfulness. A quick and easy gift that says a lot.
BTW: If he is an avid fisherman, he will love these gift ideas! Any number of them would make excellent one month anniversary gifts for him.
29. Real Swords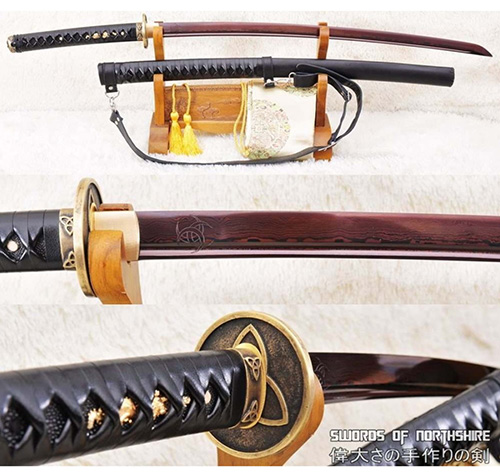 Give him a sword based off of his favorite tv show like "Avatar, the Last Airbender," or "The Walking Dead." What is it about men and swords? We can't explain it, but we know he'll love this great anniversary gift!
30. Personalized Photo Book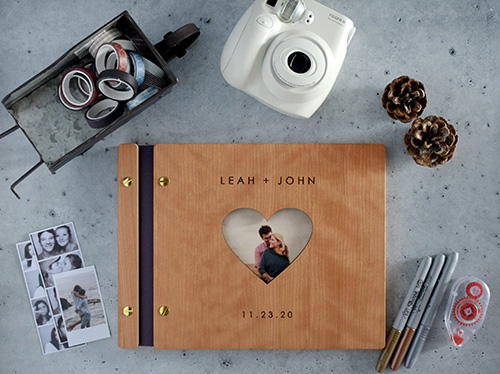 It's never too soon to take a walk down memory lane together with all of your favorite photos organized into a personalized photo book!
The good times will be there on full display, and you can look forward to adding to them in the future
31. DIY Coupon Book
Looking for some great DIY gifts as one month anniversary gifts for him? This coupon book is a classic idea!
He'll love that you put your own twist and thoughts into making a perfect little coupon book, just for him. So fun for you to make and him to redeem!
32. Hug-in-a-Box Teddy Bear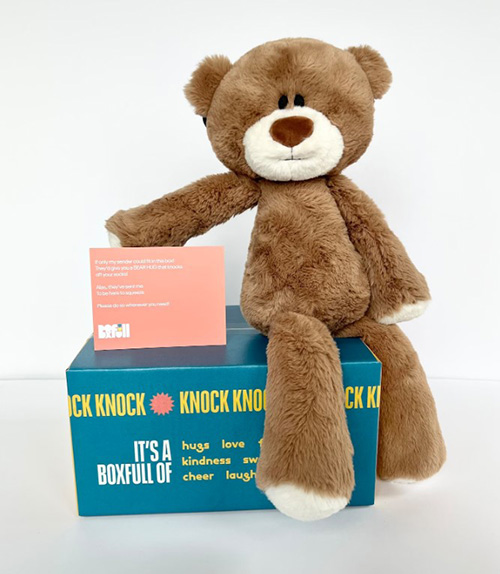 Going on a trip? In the middle of a long distance relationship? Or just want him to feel your love on a random Tuesday?
Then this adorable hug-in-a-box teddy bear is a wonderful gift! Soft, squishy, cuddly, and made for squeezing. As far as cute one month anniversary gifts for him are concerned, this teddy takes the cake.
33. Brass Snake Keychain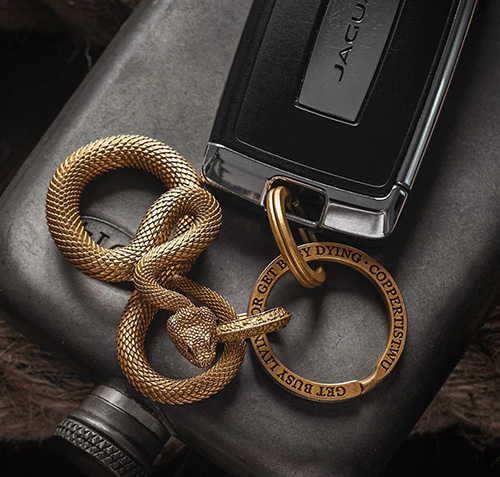 This unique gift is so cool and perfect in all the right ways! If he's hard to shop for, try this brass snake keychain. It's a simple little present that hits all the right notes.
It's going to get a lot of compliments on it, too!
34. Personalized Journal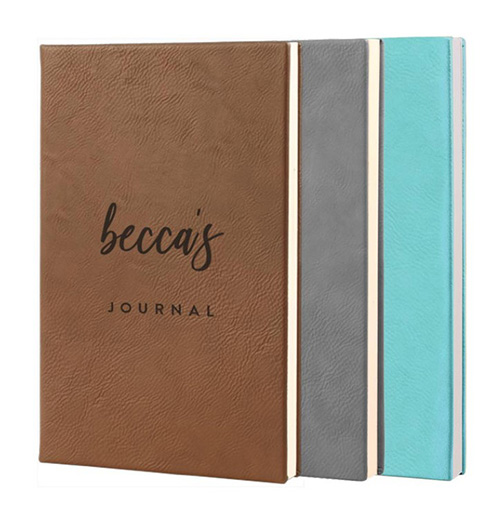 Write a little love note on the first page of this personalized journal for a touch of romance! If he's a writer or a scholar especially, he'll love having this one-of-a-kind journal to document his thoughts, poems, or doodles.
35. Rugged Outdoor Garmin Watch
This rugged outdoor watch by Garmin is made of shock resistant material so you know it will last and last and last. So handsome, rugged, and timeless — just like your man! It's even water resistant…
The only thing that looks better on his arm is you! We just love this pick of one month anniversary gifts for him.
Related: Romantic Gifts Every Man Wants
What is a 1 month anniversary called?
A one month anniversary is commonly referred to as a "monthiversary!"
Should I get my boyfriend a one month anniversary gift?
Well, that depends on your relationship! In general, it's a wonderful idea to celebrate one month of happiness together, but the type of gift really comes into play here.
You don't want to get too crazy (like, maybe a ring is a bit much at this stage…), but a little gift to show him you care for and appreciate him wouldn't be amiss.
If he's the careful type or just a slow mover (and there's nothing wrong with that!), maybe go with something a bit more low-key like a gift card or a cool keychain. Something that won't make him feel uncomfortable.
If he's real gung-ho and already super comfortable in your relationship, well, then go no-holds-barred and just get him what you think he'll love!
Every relationship is unique, but have faith in how well you know him and go from there.
What are some date ideas to celebrate a one month anniversary?
You can never go wrong with a classic dinner out.
Pick a cute little Italian spot and go all "Lady and the Tramp," or perhaps take him to his favorite steakhouse as a special surprise.
If you're looking for something a little more original, maybe research a romantic spot in town with a killer view of the city skyline or sunset! You could pack a picnic for you to share, and take in the sights over a home cooked meal.
There's so many options for activities, too! If you have the whole day and not just the evening, you could make a trip to the zoo or aquarium, go for a hike, spend a day on the beach, or a night on the town!
If you share hobbies that you love, perhaps set aside time to do that followed by cooking a meal together? An afternoon painting or writing music together, a morning hunting for treasures at the flea market — the opportunities are endless.
In the end, what matters isn't so much what you do, but the time spent together!
Read Next: One Month Anniversary Gifts for Her