So you want to find that perfectly perfect pick of one month anniversary gifts for her, huh?
Reaching the one month mark in a new relationship calls for a celebration. Nothing over the top, of course — you don't want to put pressure on such a new pairing. But you want to get her a little something to show you remember, you care, and you really, really like her.
Well, good for you! You're a thoughtful one. Now, what should that special gift be? Here are thirty-five of the most romantic first month anniversary gift ideas for your special girl.
The Very Best One Month Anniversary Gifts for Her
Our website is supported by our users. We sometimes earn a commission when you click through the affiliate links on our website. See our privacy policy & disclosures for more information.
1. Adventure Challenge: Couples Edition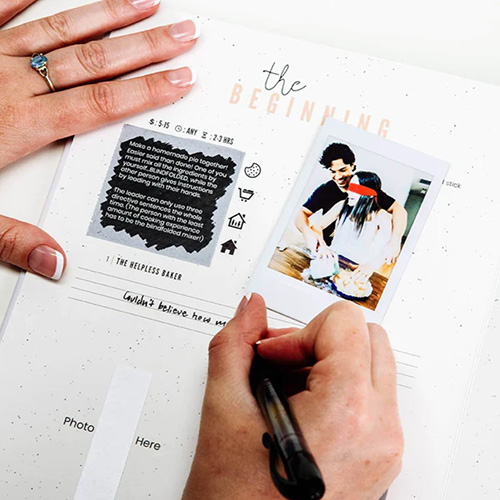 Put your favorite photos into an ultra-special photo book and come away stronger in your relationship!
This super fun adventure challenge will bring you some much needed alone time, laughter, and some cheeky romance too. What's not to love?
2. Pinky Promise Keychain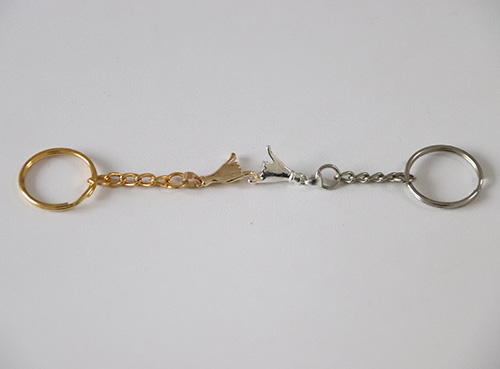 This sweet and simple pinky promise keychain is adorably romantic, but not too expensive or over the top.
Lovably sappy and adorable, she'll love knowing you have the other half. Useful, too, especially if she's always and forever misplacing her keys!
3. Custom Sweethearts Bird Feeder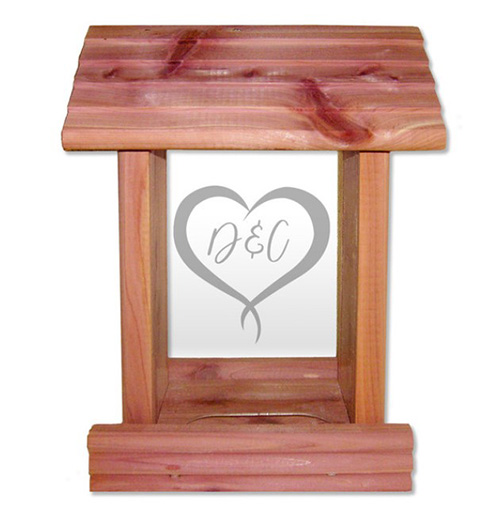 This bird feeder is such a thoughtful gift for the outdoor and animal lover, and a perfect pick of one month anniversary gifts for her!
She'll love the personalized engraving (be as romantic as you like!) and watching all her fine, feathered friends get fed. Sturdy and well-built, so it will last as long as your love!
4. One Month Anniversary Love Letter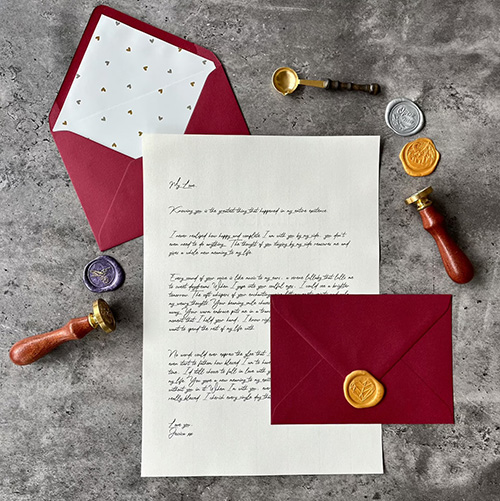 This one month anniversary love letter has a personal, heartfelt message just for her.
A sweet little love note that will make her heart flutter! It even has a wax seal (so old-fashioned in all the best ways) that you can pick out to make it more "her."
If words of affirmation are her love language, then this is the perfect way to show her just how much you care.
5. Custom Heart Night Light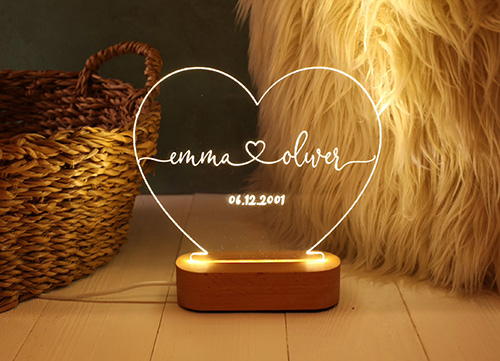 It might be too early in your relationship to be having…ahem, sleepovers, but that doesn't mean she doesn't think about you at night!
This charming custom heart night light is an excellent gift for your one month anniversary.
6. Together Willow Tree Figurine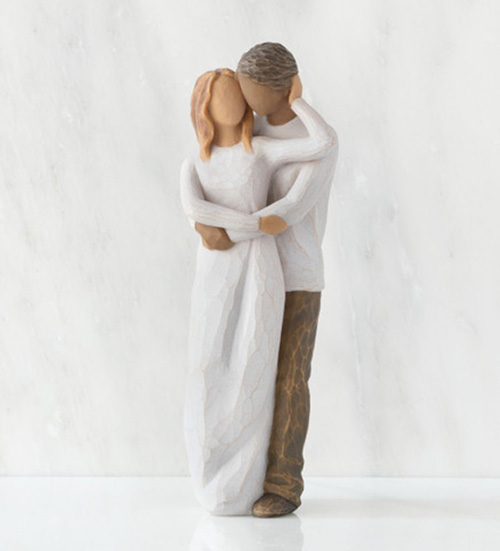 A figurine from Willow Tree is always a good idea! She'll love the graceful curves of this pretty sculpture, and will want to add to the collection (Hey, great thinking! 1st anniversary, 2nd anniversary, you get the idea).
A sweet, special gift for a sweet, special person.
7. Handwritten Engraved Necklace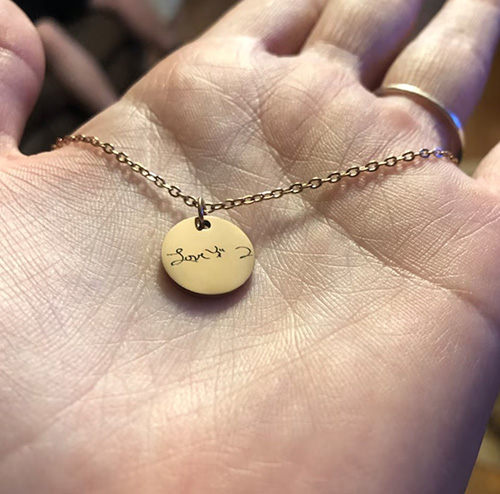 This little gold pendant is such a perfect gift idea! We love the dainty design that is understated, yet really packs a punch. It will go perfectly with that date night you have planned…
Not too over the top or extravagant (like a ring), but just right for a one-month happy anniversary gift.
8. 24K Gold Dipped Rose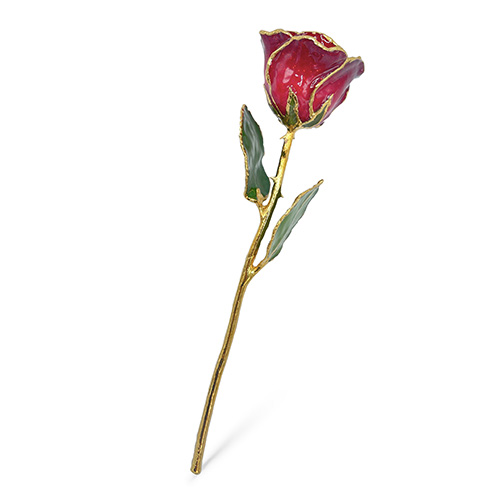 Forget practical gifts! Looking for something a little extra? Something uber romantic? Something high quality? Then look no further than this 24k gold dipped rose.
She'll practically feel like she's stepped into Belle's shoes when you hand over this most perfectly perfect anniversary gift.
9. Fun Together Experience Gift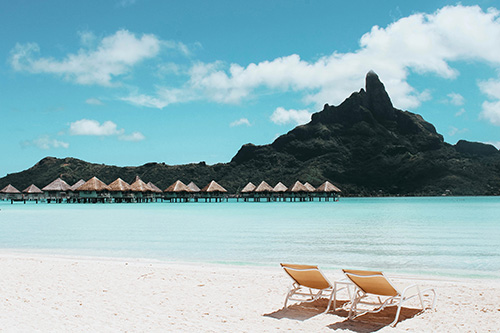 With a Giftory gift, your special someone gets an amazing experience that she gets to choose herself.
Create memories? Check. Learn together? Check. Do something new and exciting? Check and check!
This Fun Together Experience Gift is like none other out there, and is a totally unique way to celebrate your past month together. It's totally easy to modify and get "just right" for your girl and you, too.
10. Couple's Conversation Cards
Get that conversation started already with a set of Couple's Conversation Cards!
You'll laugh together and learn all sorts of things about your new partner — things you might never have thought to ask without this fun gift.
11. All Natural Spa Gift Box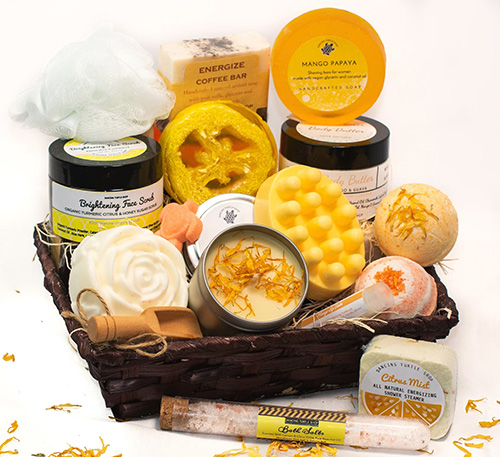 It's a great idea to help relax after she's put up with you for a whole month!
All kidding aside, this wonderful and all natural spa gift box comes with all sorts of decadent and luxurious items, including bath bombs. And everyone loves bath bombs, am I right?
12. DIY Romantic Dinner for Two
Quality time is where it's at! Just trust us, we know. This romantic dinner for two is a great anniversary date idea and it will show exactly where your heart is (with her).
This helpful tutorial will nudge you with four different, creative ideas to get you started.
13. Custom Photo Wine Label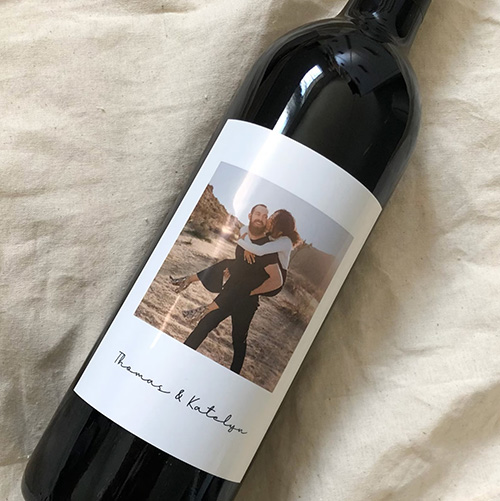 A one month anniversary is a big deal and calls for a toast! And a toast requires a wine bottle, right? These adorable and custom photo wine labels can be sweet and romantic, silly and goofy, cheeky, or whatever fits your unique love story best! She'll love them.
P.S. don't forget her favorite bottle of vino.
14. Beary Big Bear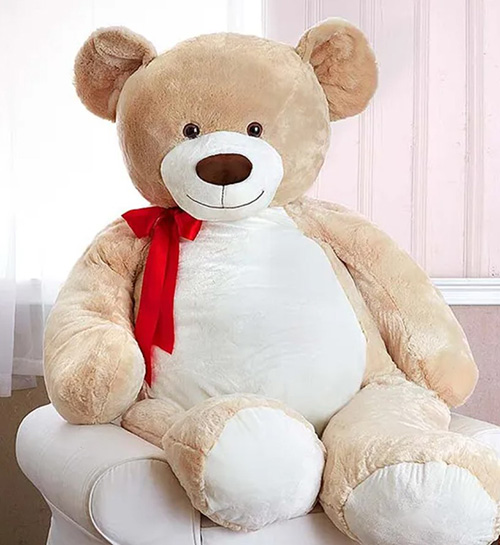 There is just something inherently romantic about a teddy bear, it doesn't matter your age! Your girl will love having this sweet and snuggly big bear to cuddle when you're not around.
Some serious snuggling is about to happen, so try not to get jealous. If cute is the direction you want to take your one month anniversary gifts for her, then this teddy is just perfect.
15. You & Me Wall Art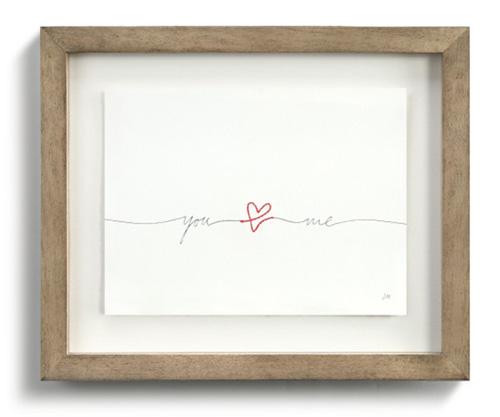 Simple and unique, this pretty You and Me wall art is so lovely. It isn't too over the top for a one month anniversary, but rather is romantic and gentle. We love it and think she will, too!
16. Photo Projection Necklace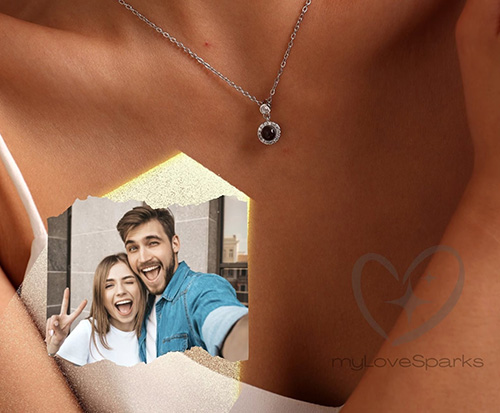 This necklace is pretty enough on its own, but once you realize it hides a sweet photo of the two of you, it turns the corner into seriously sweet territory!
It's a thoughtful anniversary gift that will take her by surprise in all the right ways.
17. Rose Inlay Ivory Musical Jewelry Box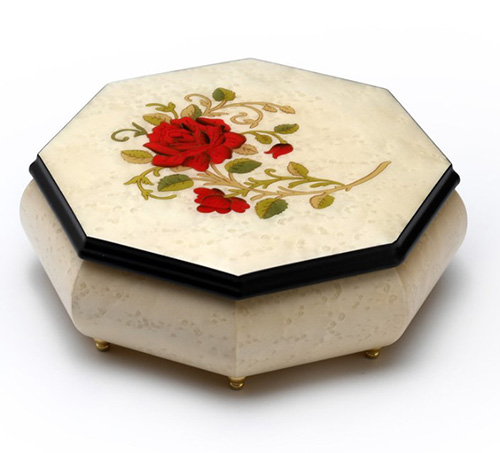 Handcrafted in Italy, this gorgeous musical jewelry box will have her falling even more for you.
Every time she opens this, a song of your choice will play that will remind her of the sweet memories you share together.
18. Woven Cotton Throw Blanket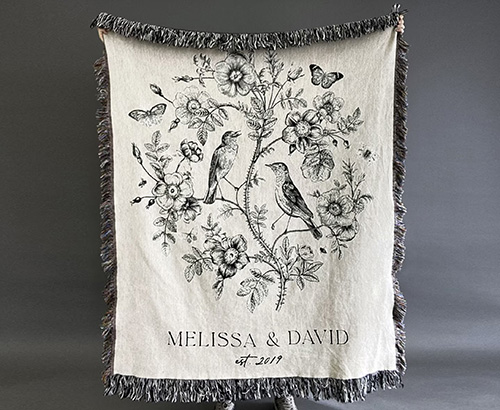 This vintage woven cotton throw blanket is so pretty, isn't it? You can have it customized with your names for an extra special touch, too.
A wonderful gift for date nights in, watching a movie together, or helping each other with homework. A cozy pick of one month anniversary gifts for her!
19. Book Nook Reading Valet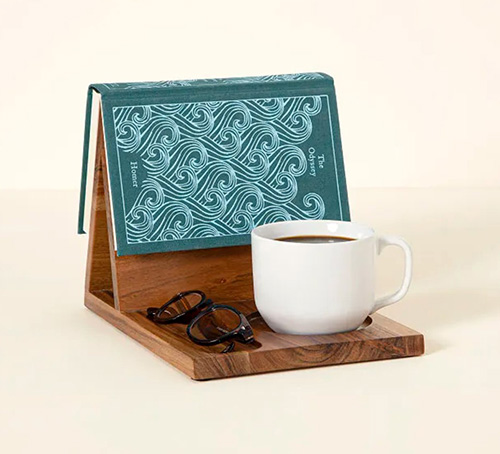 Is your little bookworm always losing her place? Dog-earring her favorite book (gasp!)? Forgetting where she put her tea or coffee while she finishes "one last chapter?" Then this book nook reading valet is here to the rescue!
This is one of those unique anniversary gifts that you just can't go wrong with.
20. We Go Together Like Custom Tumblers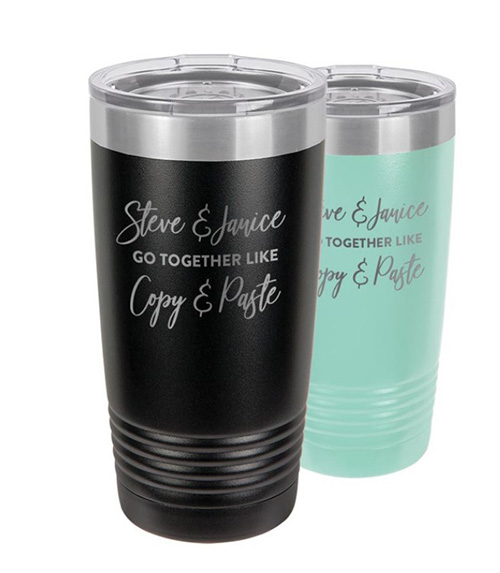 Made of stainless steel, these tumblers are an easy yes! They'll keep her hydrated all day long, and you can customize the engraving however you like best. That makes them a totally perfect gift that isn't too romantic or too practical. Instead, they're a little bit of both.
21. Mesa Tabletop Fire Pit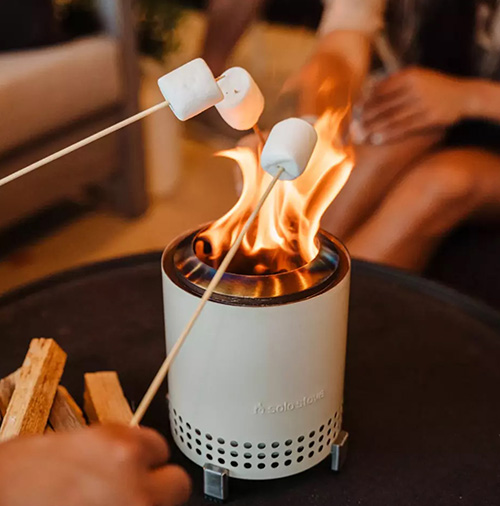 Practical for future camping trips together, and perfect for a quick romantic date night with s'mores in the backyard!
This mesa tabletop fire pit is just the ticket! You and her can talk into the wee-small hours of the night, all while staying warm and toasty.
22. Hand Casting Kit
Want something totally unique and unusual, but still very romantic? This hand casting kit is it! Make her heart melt with this one-of-a-kind gift. It's also great if you're looking for date ideas…
Related: Inexpensive Gifts for the Woman Who Has Everything
23. Line Art Portrait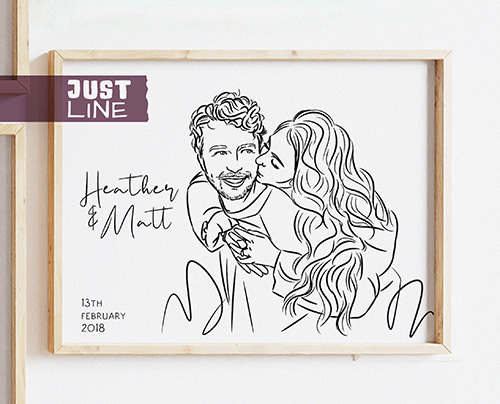 Got a cute photo of the two of you? Then you can turn it into a creative line art portrait! Such a fun idea that she'll love. Simple, but a way-cute gift that's super memorable.
24. Paint with Bob Ross Mug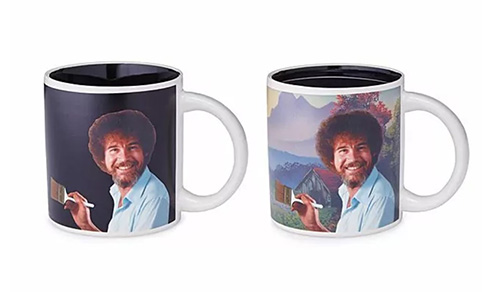 How can she have a bad day when she starts her morning with one of these cute coffee mugs?
Even the worst grouchiest morning person will love watching their hot coffee change the background into a work of art. So fun!
25. National Parks Bucket List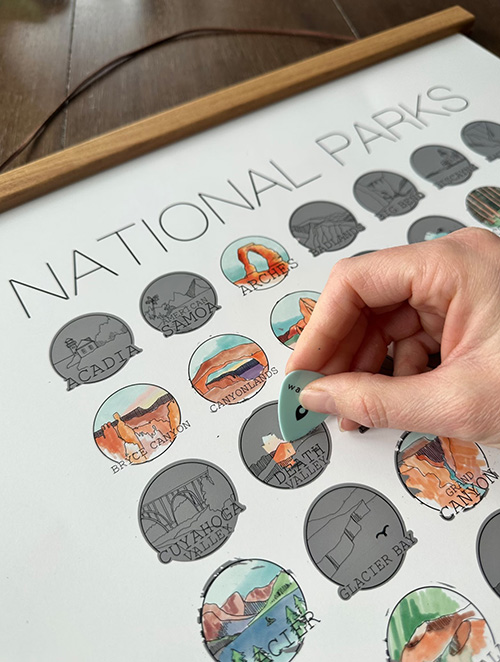 If you and her love nothing more than hiking, camping, traveling, and adventuring together, then this National Parks bucket list is a no-brainer!
You can scratch off the parks you've been to, and then plan when and where to see the next one. Living that camper life? It's great for that, too!
Related: Best Gifts for Hikers & Nature Lovers
26. 3D Engraved Photo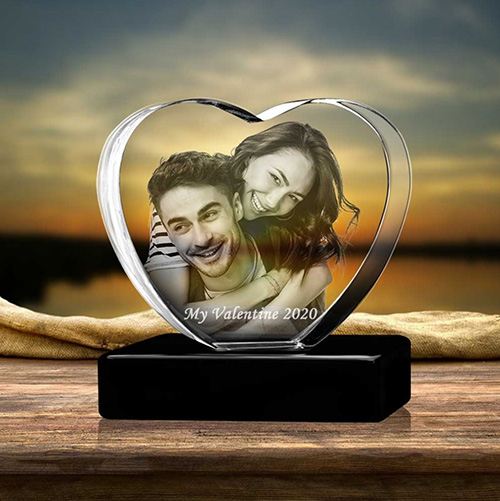 Photos of the two of you are ALWAYS the best gift idea, but this one takes that idea and turns it into a 3D masterpiece! Totally unique, she'll love having this on her desk at work, or on her nightstand or dresser at home. 
27. Red Heart Sun Catcher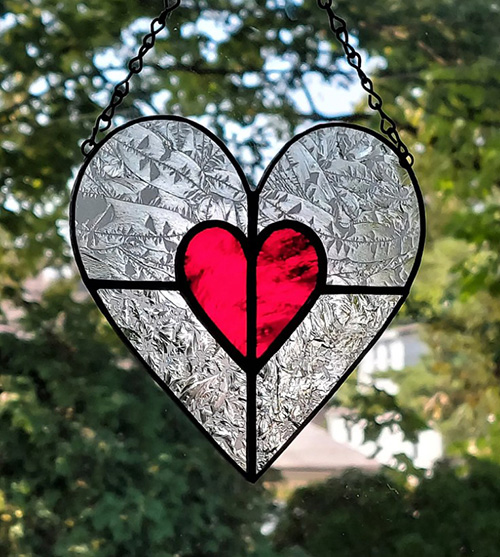 This red heart sun catcher is a winner in every way! It will turn her favorite window into a work of art. Super simple, but still so gorgeous, don't you think? A sweet gift that is just the right amount of romantic.
28. Two of Us Bell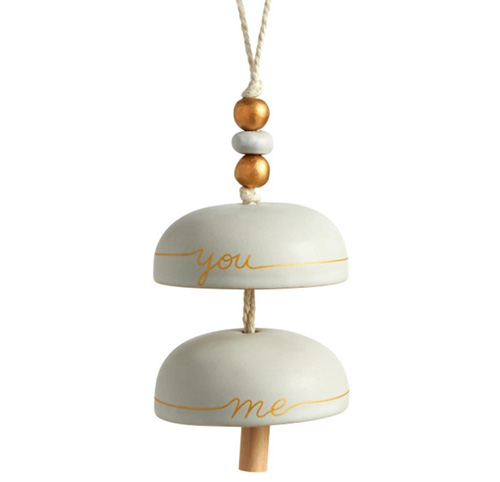 With a calming sound and its pleasing aesthetic (those soft colors!), this Two of Us bell is wonderful.
A gently romantic pick of one month anniversary gifts for her that will spell out exactly how you feel about her, but isn't just any old thing you could have picked up at the big box store.
29. Boyfriend Pillow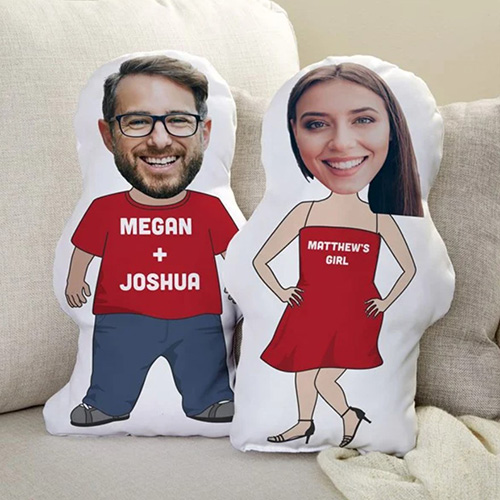 Make her laugh with this funny boyfriend pillow! If you travel a lot for work, or you're embarking on a long-distance relationship, then gifting her something she can snuggle with in place of you is such a great idea!
30. Touch Bracelet
Speaking of long-distance relationships, this touch bracelet really takes the cake! So romantic without being clingy, it's a sweet and simple little token that will make her swoon. Aren't you thoughtful?
If your goal is to find unique but useful one month anniversary gifts for her, then these are a fantastic option.
Related: 60+ Delightful Long Distance Relationship Gifts
31. Ghirardelli Chocolate Dream Gift Basket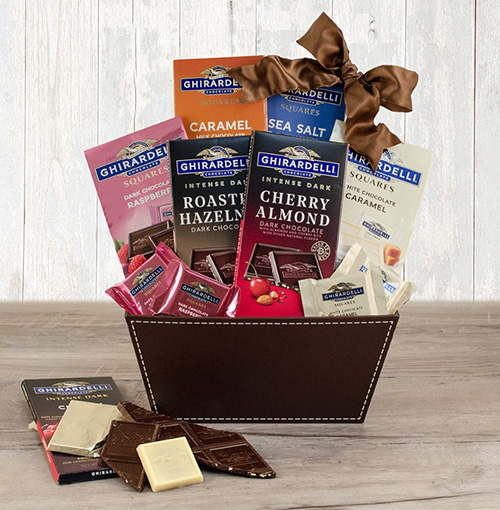 If she's a chocoholic (and who isn't? Besides me. I'm a weirdo.), then she'll love this decadent and luscious Ghirardelli chocolate dream gift basket.
She'll be in heaven, and maybe, just maybe, she'll share. Can't guarantee it, though!
32. Digital Picture Frame
This digital picture frame takes all of your favorite photos and keeps them rotating for endless smiles on her part! We just love this idea for one month anniversary gifts for her.
You can easily and quickly upload new ones as often as you like, from wherever you are. That makes it great for a long-distance relationship, or perhaps for a couple that's just super busy.
33. Custom QR Code Mixtape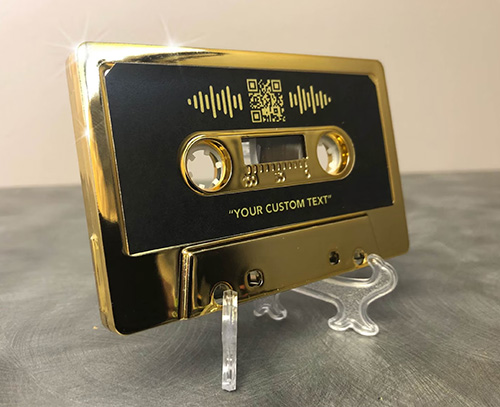 Mixtapes have always been romantic! Don't you miss making them (if you're old enough to remember)? Well, now you can again with this custom QR code of your favorite songs.
Put on everything that makes you think of your sweetheart. She's going to LOVE this one!
34. Making Memories with You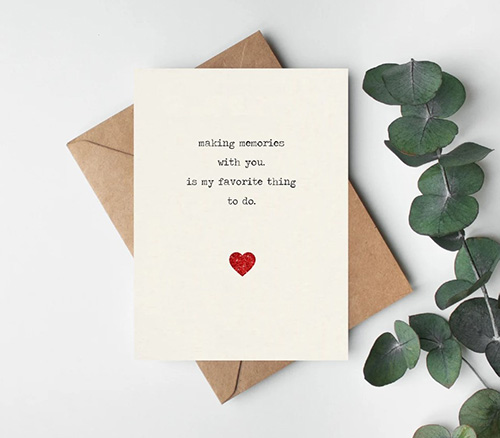 This pretty greeting card can't be found at your normal supermarket or Hallmark. It's way too special for that! Pour out your heart inside with a special message and watch her melt.
We're willing to bet his card may be better than any gift that might accompany it.
35. Red Roses & Godiva Chocolate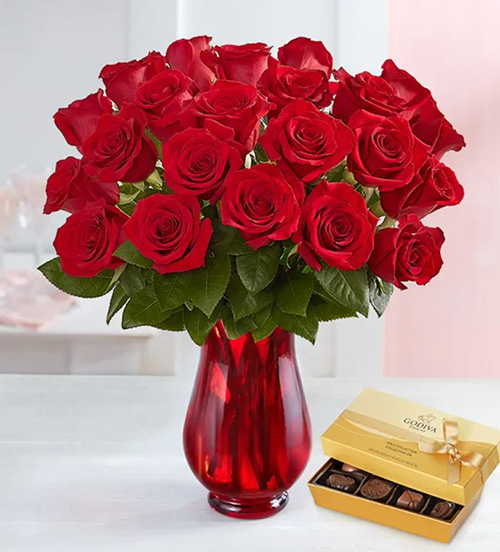 It's a classic for a reason! A bunch of fresh flowers and some chocolate? How can she not fall in love with you just a little bit deeper after this wonderful and romantic gift? It's so gentlemanly of you, you rakish stallion, you.
Read Next: Cute Gifts for Your Cute Girlfriend