Sure, it's "only" kindergarten. But hey, they graduated!
And while you may have been skeptical for a hot minute (i.e. when their teacher called and said they'd been hiding under the desk all day… again), the big day finally arrived.
It's kindergarten graduation day, and you're as proud as if they just graduated summa cum laude with a Ph.D in brain surgery and a minor in philosophy.
Whether it's your little booger set to walk down the aisle in a tiny cap and gown, a niece or nephew, or the child of a friend, here are 40 of the most adorable kindergarten graduation gifts we could find.
Best Kindergarten Graduation Gifts
Our website is supported by our users. We sometimes earn a commission when you click through the affiliate links on our website. See our privacy policy & disclosures for more information.
1. Class Of Graduation Shirt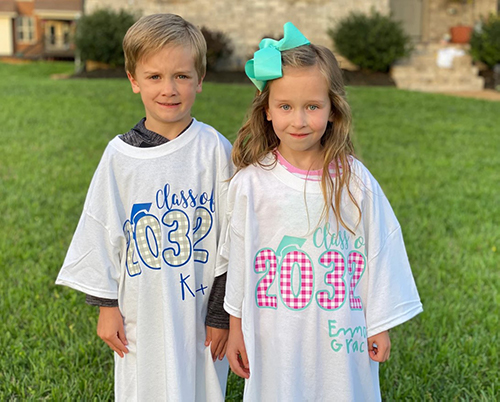 Be the best dressed baby — uh, I mean, big kid — on the block with one of these cute 'Class of' graduation shirts!
You can also show off your child's intelligence at the next playdate without having to out-and-out brag. That's a win-win! So stuff it, Peggy with the Super Triplets.
2. Montessori Wooden Music Kit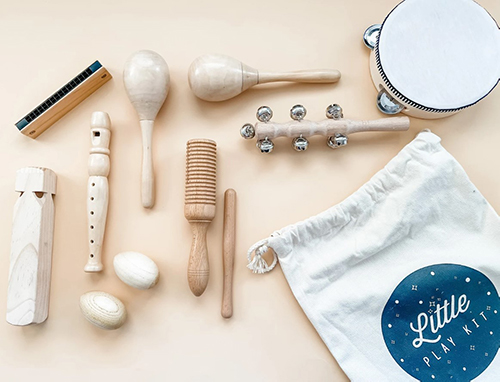 Whew! School's out, and now it's time to start that rock and roll garage band, kid!
Make Mom and Dad wealthy and famous by putting aside the kazoo and reaching for this great Montessori wooden music kit. Jimi Hendrix started somewhere, guys.
3. Craft Activity Boxes
Have a little space cadet on your hands? Then they'll love this craft activity box that will keep them blessedly busy for hours so you can get stuff done. Or take a shower…
Educational (yay!) so you don't feel remotely guilty, this set will get their imaginations going, and maybe teach them something even while they're out of school.
4. My First Daily Calendar
Hey, someone needs to organize this family, and it ain't gonna be you, am I right?
This cute calendar is full of colors and goals, things to do, and things to rearrange. Teach your kids to be on time, plan ahead, and make goals — all things I should be doing on a much more reliable basis. Maybe I need this calendar…
5. Graduation Ice Cream Pint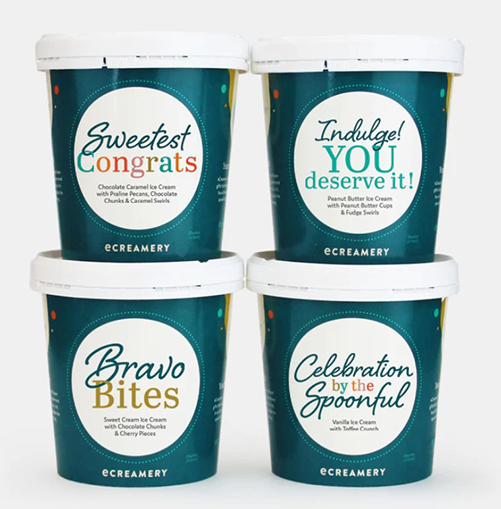 You followed those darn kindergarten lunch and snack rules to the freakin' letter, so now it's time to celebrate with some gosh-darn ice cream!
Select your own label and artwork with these delicious pints of creamy, sugary goodness. They'll be a one-of-a-kind treat for you and your delightful little spawn to share.
6. Osmo STEM Learning Games
Hi-Ho Cheerio? Chutes and Ladders? Candyland? Puh-leeze!
Your child is a budding genius and we all know it. Celebrate that fact and nurture the little sweety's intelligence with this Osmo STEM learning game. It will challenge them in all the best ways, and push them to think outside the box.
7. Personalized Graduation Pillow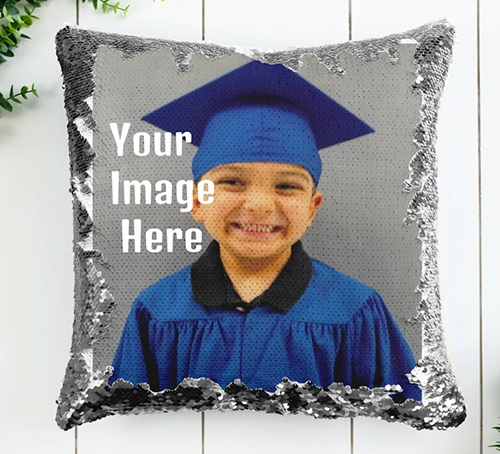 You know how you want to nibble your kid's cute face sometimes, but they are all like, "Ewwww, Mom, get away from me."? Yeah, well, who's laughing now?
This personalized graduation pillow is there every time you need a cuddle from Junior, even if he's rolling his eyes and eating paste.
8. DIY Candy Bouquet
For goodness sake, your kid sat down at a desk, refrained from smacking his mean friends, and even learned to use scissors properly — he deserves some candy.
All those times you said no because you're desperately trying to avoid a dentist visit just went right out the window. Happy tears will be shed. Sugar will be consumed. Shenanigans will rise from the ashes.
9. Online Course for Their Fav Subjects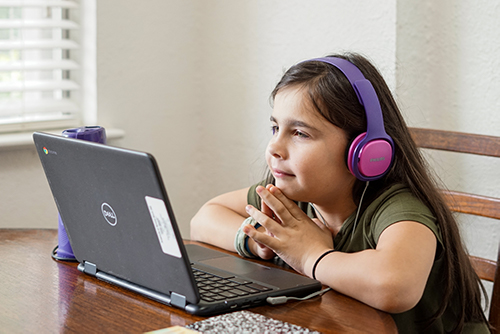 From Outschool, the crazy popular online learning site, this gift is the gift that keeps on giving because it's not one to dumb them down!
Your little sprite can find all sorts of subjects that interest them: from ballet to fairy tales to unicorns to Playdough sculpture to world domination. Not sure about that last one, but we wouldn't be surprised.
10. New Learning Books
"Having fun isn't hard when you've got a library card." — Marc Brown
What's better than taking your gremlin to the library where he/she can lick the shelves, tip over books, scribble on pages, annoy the librarian, and push some kid out of the way of the drinking fountain? Well, not taking them to the library for starters. Buy the kid some books already.
Here some more fun books they'll love to learn from:
Related: Best Non-Toy Gifts for Kids
Kindergarten Graduation Gifts for Girls
11. Kindergarten Graduation Bracelet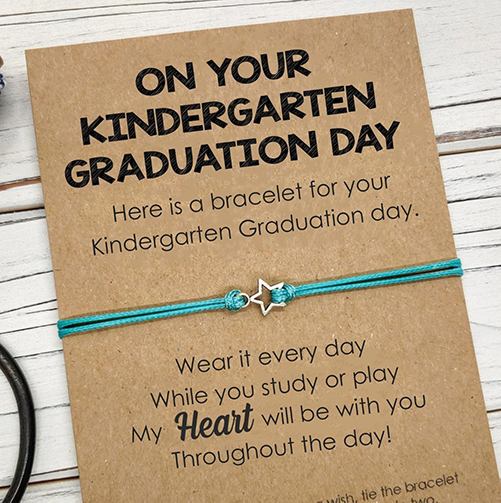 Cute and simple cuz' she's going to lose it anyway, this sweet bracelet doesn't pose much of a choking hazard, and will make her feel like a grown-up lady.
The turquoise really pops, and the sentiment is adorable. Here's hoping her teacher did a good job and your daughter can read it.
Related: Fun Jewelry for Kids
12. Rainbow Flower Bouquet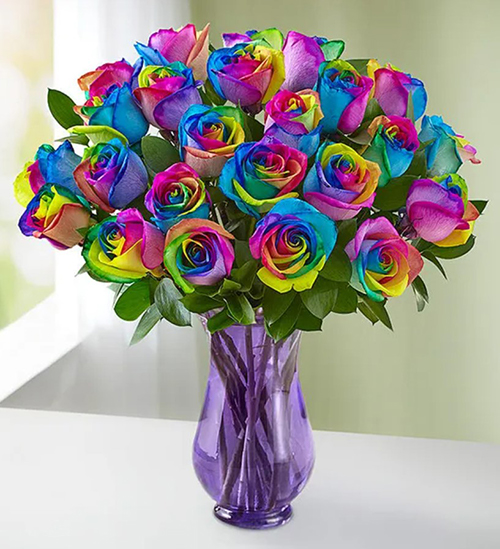 Whoa! These rainbow flowers are psychedelic! Super fun and rather dazzling, your daughter will love getting a grown up gift like a dozen roses. Brighten up her room on break, and she'll feel like the princess she is.
13. Cute New Shoes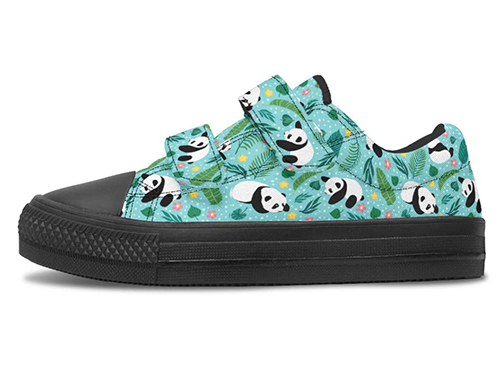 These panda shoes are kickin'! She'll love dressing these puppies up with a princess gown, your makeup collection, and hair that hasn't been combed in four days. It's called fashion, Mom!
14. Neon Name Sign for Room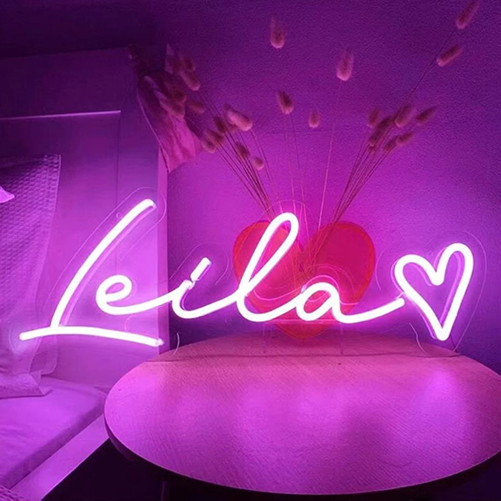 Put her name in lights just the way she wants it! This fun, neon name sign literally screams her moniker.
All her friends at the sleepover are going to be so jelly! Wait. Don't have sleepovers yet. Wait a few years until they're old enough to be unsupervised, so you can go to bed and watch Outlander. You can thank me later.
15. Mermaid Thinking Putty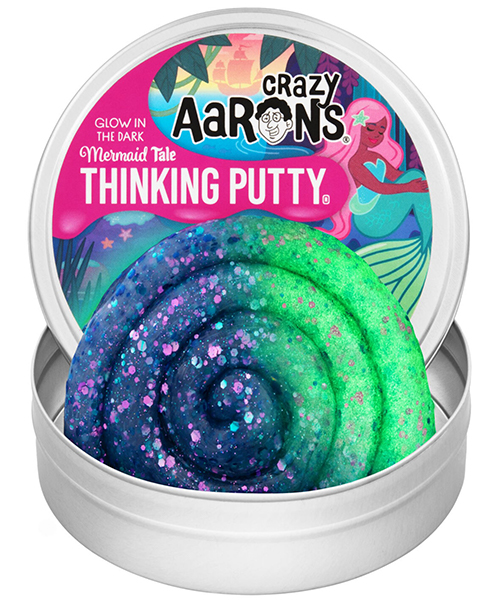 Confetti? Sparkles? Putty? Mermaids? Check, check, check, and check.
All she's ever wanted is in this tin, and it comes in the form of Mermaid Thinking Putty. You're about to feel like the best parent ever. Winner-winner, chicken dinner.
16. Custom Paper Doll Kits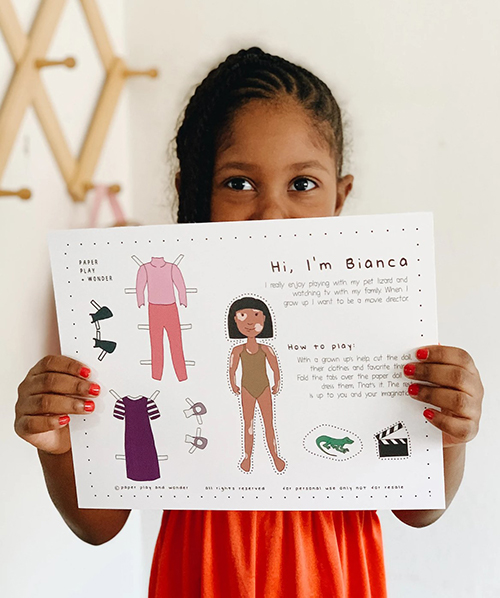 Customize some paper dolls until they're exactly right!
I loved paper dolls when I was a kid. Something about the scissors and the coloring and the stories… Teach her how to cut them out and arrange them on a patchwork quilt for their "house." We're going old school here, and we ain't mad about it!
17. Personalized Nailed It Shirt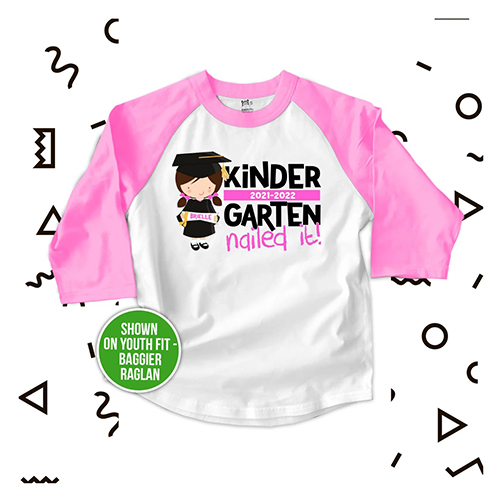 Advertise to all the world that your baby girl ain't no scrub! She's a bona-fide kindergarten graduate!
This soft and comfy, long-sleeved tee will be her new favorite. Perfect for afternoon playdates and any adventures she could possibly dream up.
18. Buggy Light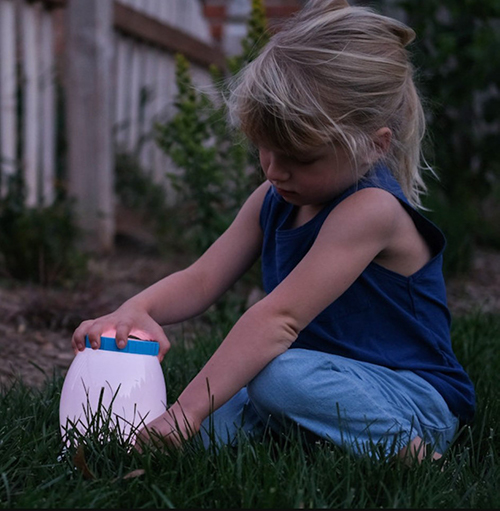 If she's forever bringing creepy crawlies into the house no matter how many times you've asked her nicely to stop, then she needs this great buggy light!
The lid doubles as a magnifying glass so she can really get up close and personal with Beetle, Squirmy, and Wormy.
19. Look What I Made Art Sign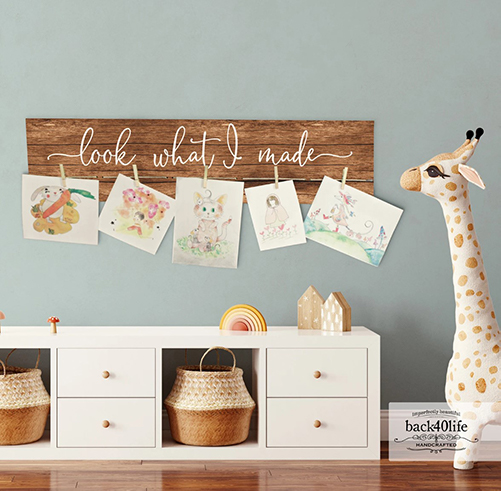 There are only so many hand-scribbled papers you can keep, am I right?
Be stern and designate a select few special pieces that made the cut with this "Look What I Made" art sign. She can feel good about her way above grade level stick figures, and you can feel better about throwing away 95% of what she brings home.
20. Personalized Learning Puzzle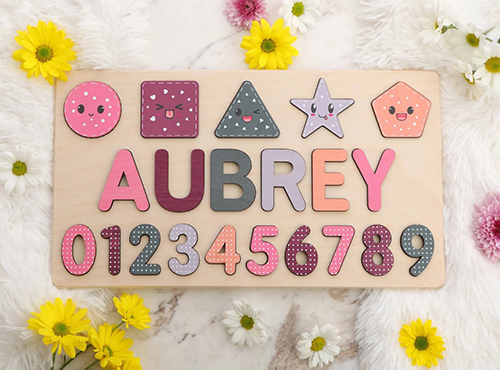 There's nothing more embarrassing than a kid who doesn't know how to spell her own name.
Lesson I learned when homeschooling… Hey, in my defense, homeschoolers don't have to put their names on their work! This cute puzzle is totally made for her, and it's unique and special.
Kindergarten Graduation Gifts for Boys
21. Personalized Night Light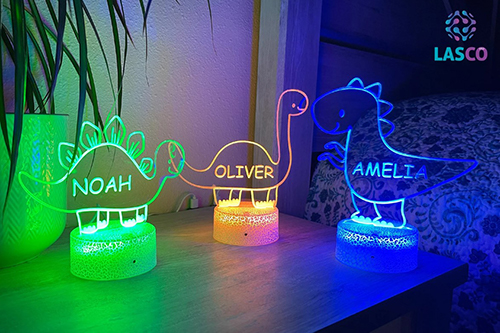 This nightlight is great for dino lovers and/or nighttime shenanigans.
The glowing dino has his name, and will light the way from his room — where he's been put to bed umpteen times already, to your room — where he will ask for the 43rd drink of water and the 72nd hug.
22. Worm Farm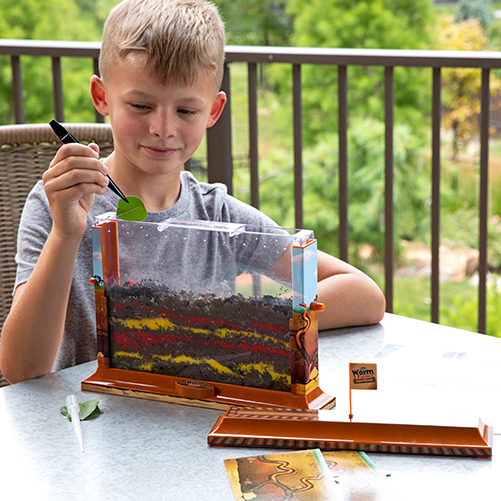 Introducing Wiggly, Slimy, Inchy, and Steve! This worm farm will be the delight of your son and all of his friends.
Create a worm habitat and watch them be entranced with the intricate workings of their very own worm empire.
23. Custom Tool Kit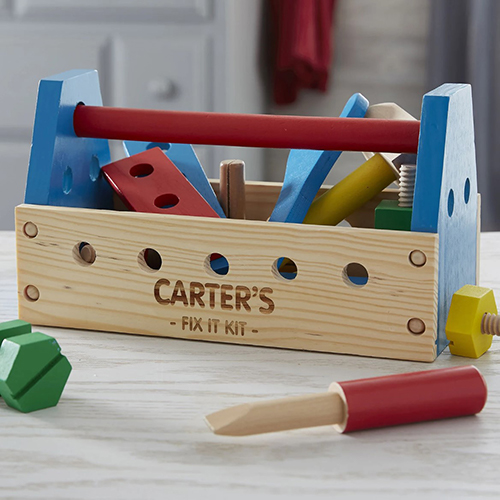 Get him this custom toolkit and put him to work already! That broken hinge isn't going to fix itself!
This cute wooden set is personalized with his name, so when he goes off to "work" it won't be mixed up with Jaden/Aiden/Kayden's.
Related: Real Tools for Kids
24. Sound-Activated Light Blocks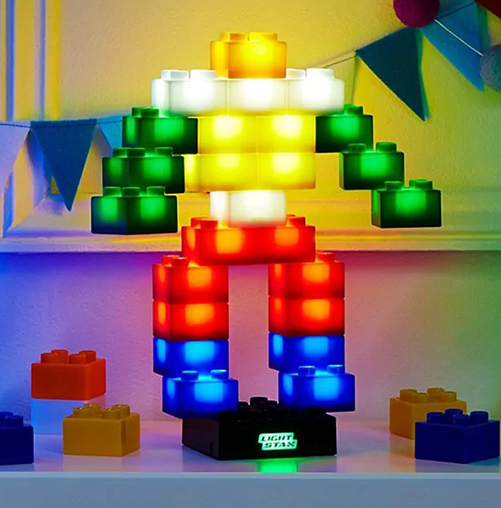 Because what do parents love more than sound and light activated toys? Okay, maybe this one is for your friend's kids, not yours. Just kidding — this fun light block set will actually get your imagination fired up, too.
One of our favorite picks for kindergarten graduation gifts, this neat-o light will be prized for years.
25. Superhero Cape Kit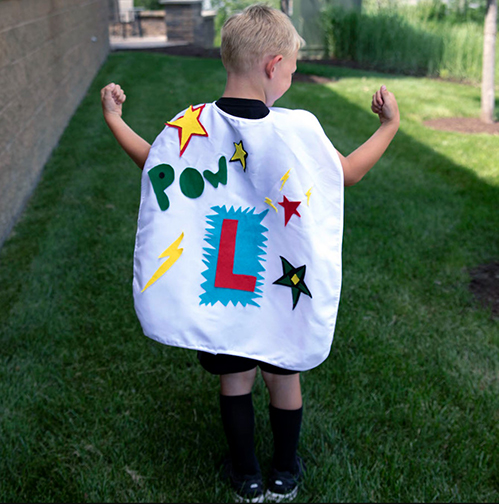 Every kid is a hero in our book. Well, not neighbor Jaxton. He's annoying. But the rest, sure!
These cute superhero capes are customized just for your little guy. We do suggest he wear other clothing, as well. Nobody needs a Captain Nekked running around.
26. Personalized Activity Book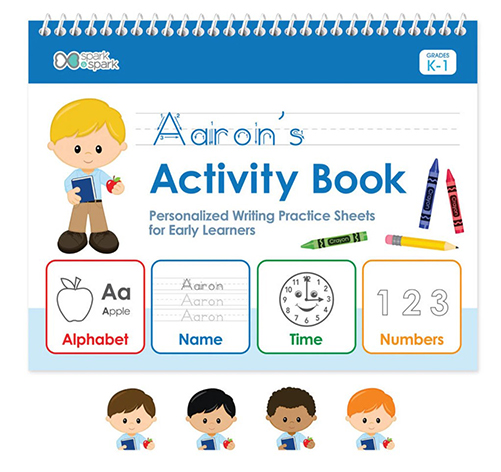 Just cuz he's out of school for the summer doesn't mean he gets off scot-free!
This personalized activity book will ensure he's at the head of the curve and ready for the first grade. Because that means all day school, little mama. Keep the faith.
27. Graduation Blanket Keepsake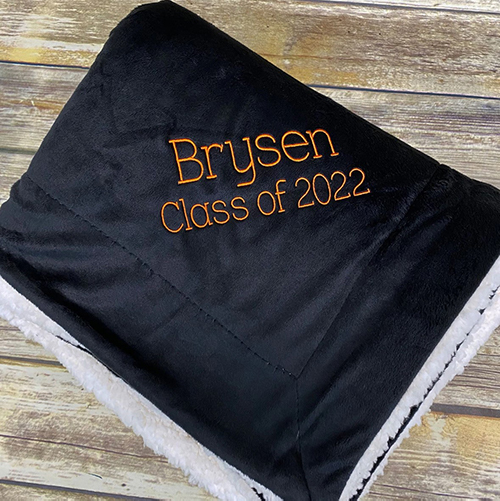 This sherpa graduation blanket is part keepsake, part warm and snuggly blanket!
Perfect for napping (God bless naptime) this plush, cozy throw will take him to dreamland and keep him there. At least for a little while so you can scrapbook his kindergarten days.
28. Personalized Wallets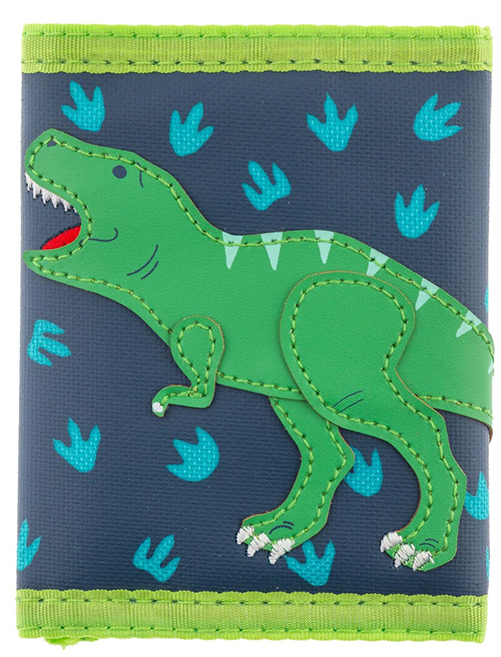 He'll feel all grown up and manly with one of these personalized wallets!
Slip him a Jackson and encourage him to take you on a mother/son date. Time to pull your weight, kid! Well, if that's not an option, he can at least have somewhere to tuck his important corporate papers and ID.
29. Personalized Trucks Book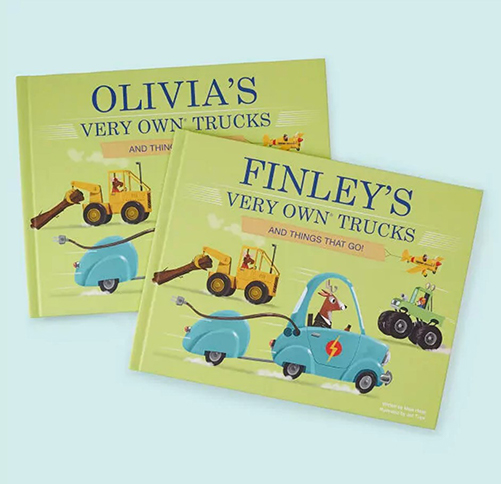 There's nothing more magical than seeing your name in print — providing he can read, of course. These cute books are full of trucks and all the adventures he can have with them. He's a third of the way to a country music hit already!
30. Dino Bath Bombs
We don't know what it is about boys, but getting them to bathe is a full time job that keeps going until high school graduation.
Girls love themselves some bubble baths, but boys require bribery. Enter in these dino bath bombs! He can get clean with T-Rex, and become kissable again.
More Kindergarten Graduation Gifts
31. Personalized Graduation Coloring Book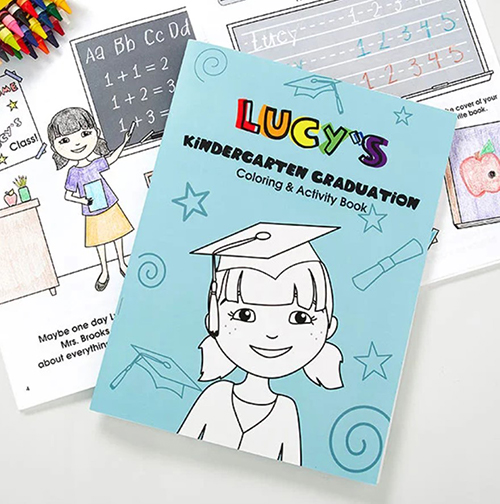 There's not a lot more soothing than a good coloring book! Heck, I want to color.
These personalized graduation coloring books are way better than the drugstore variety. They'll feel special and like the star of their own story. Pair with crayons (not markers, you silly goose), for a grand time.
32. Fact Finder Talking Microscope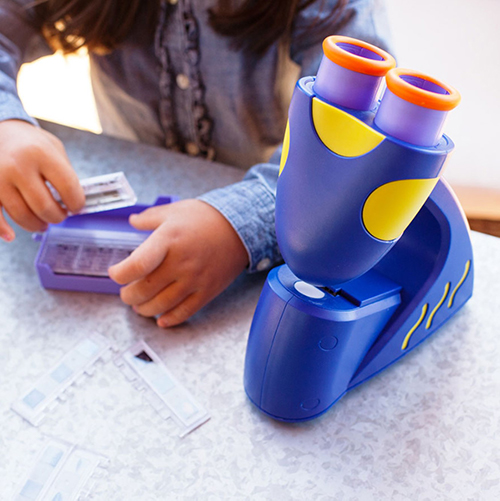 Keep them curious and learning (after letting them watch 14 straight hours of cartoons) with this fact finder, talking microscope.
They'll become brainiacs in no time, and you'll feel like a smart parent. But not too smart, because you won't know what they're talking about in a couple of years.
33. Tracing Boards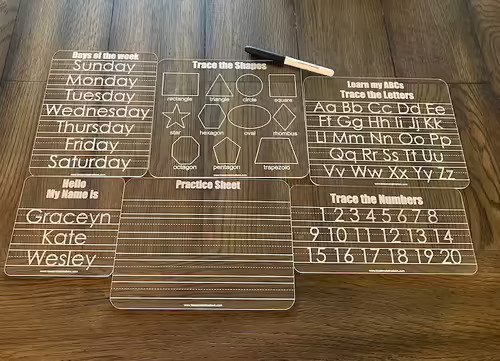 These dry erase tracing boards are a God-send for long road trips, days when you claimed to be "screen free" and now (sadly) have to follow through, or days when your in-laws drop by and you want your kids to look smarter than they may actually be.
Wonderfully portable and miraculously charge-free, these old fashioned learning tools are just the thing.
34. Graduation Teddy Bear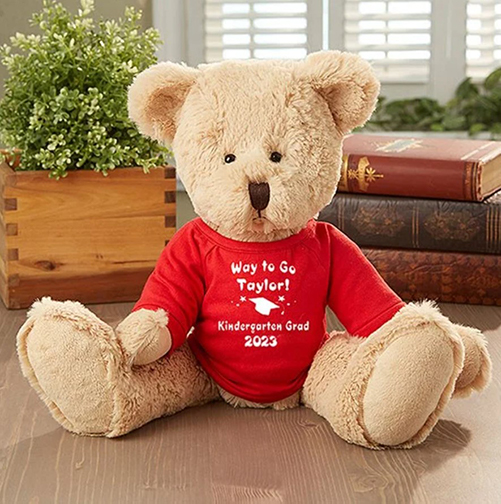 Everyone loves a teddy bear! This cute one is totally personalized and will keep your little guy company, ready for snuggles and world domination plotting.
That last one is really important for a boy's development. Or so we've been told.
35. Alphabet Wall Chart
Show off your kindergartener's smarts to your dinner guests with this alphabet wall chart!
They will dazzle and delight with their ABC knowledge, and you will constantly have the alphabet song ringing through your head every time you pass by this great chart.
36. Graduation Crayons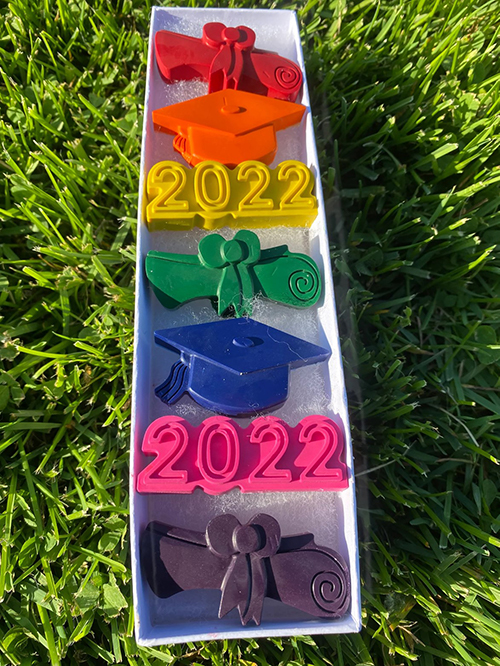 Because a 64 count box of Crayola with the built in sharpeners just won't do for your Pookie! These graduation crayons are so cute and special, all their friends will burst into jealous tears as they use their Cra-Z-art, lame-o knockoffs.
37. Weather Station Chart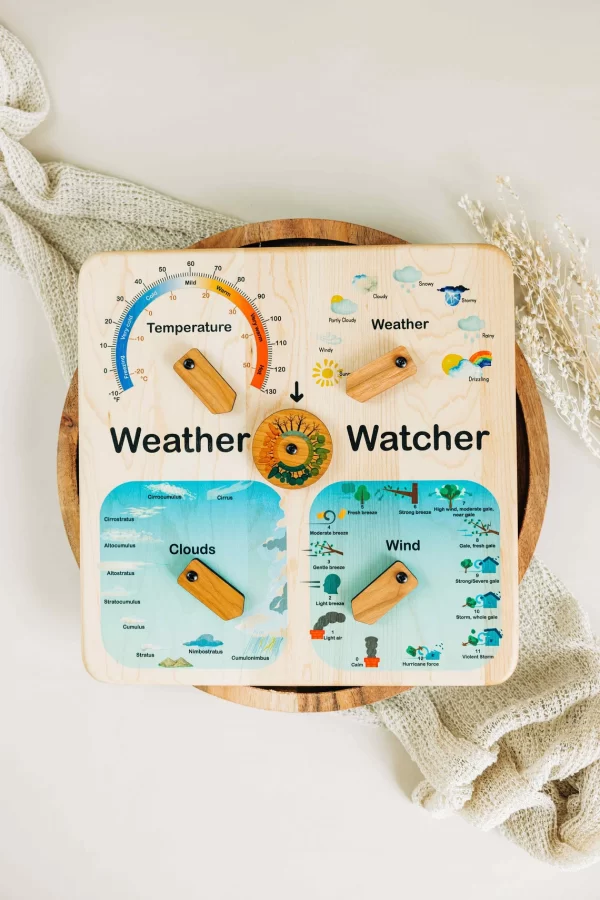 Meteorologists just don't make themselves! Get them started early in their weather predicting careers with this cute weather station chart. They can inaccurately predict the weekend's rainfall just like that one guy on TV does.
Related: Best Gifts for Weather Lovers
38. Butterfly Farm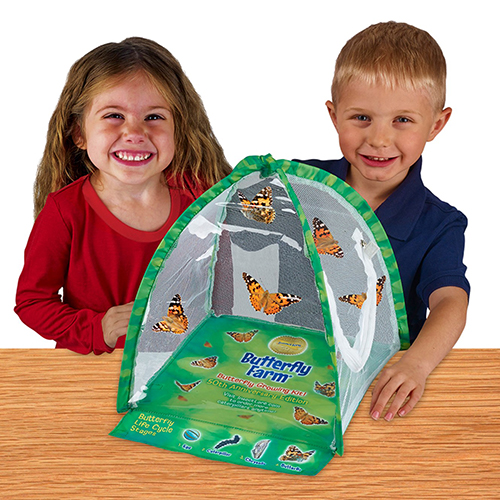 When Roly the pillbug, Inchy the worm, and Hoppy the frog all go to the big swamp/forest/mudland in the sky, it's time for a butterfly farm!
Watch your little ones be entranced with the life cycle of a butterfly instead of with Peppa Pig, that rude, entitled little sow.
Related: Best Outdoor Toys for Kids
39. Name Print & Meaning Artwork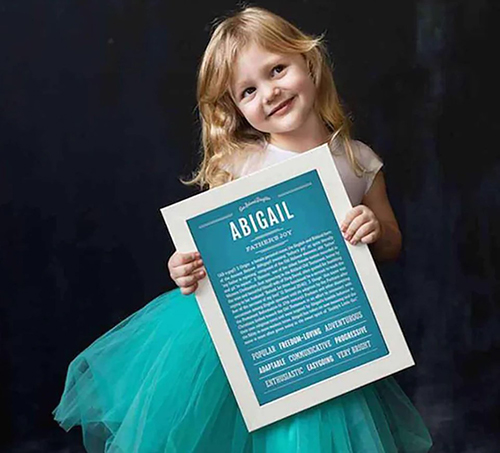 You worked freakin' hard to find the perfect name for your little angel! Now it's time to frame the reason why, and show off to your in-laws that you knew it all along.
Your child really is a warrior/princess/artist/hard-working/son of a red-haired blacksmith from Kent. These are the types of kindergarten graduation gifts that will be hanging in their room for years to come.
40. Graduation Rice Krispie Treats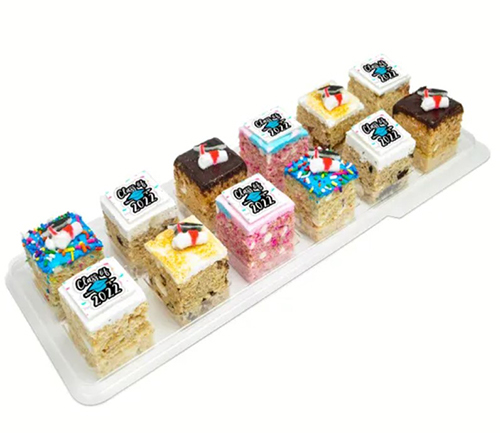 Look. Your kid and you deserve some Rice Krispie treats! You got through the whole kindergarten year without being blacklisted from the school (we're looking at you, Mom and Dad, not Johnny).
It's time for something yummy and delicious, but without all the guilt and shame. Dig in with these adorable treats, and feel free to not share.
Read Next: Classic Toys for Kids They Will Actually Play With