Here's our review of the Wine of the Month Club from Amazing Clubs, along with unboxing photos.
Wine! Good wine! Delivered every month! To your doorstep!
That's really all you need to know, right? /end review
Just kidding. It's not over yet, we have pics of the box we received and the bottles inside. And tasting notes. And actually a lot more. Ok fine, this is a real, legit review.
But c'mon, you're already sold at Wine. Delivered. To your door. We might be kidding you, but don't kid yourself. You're looking for that "buy now" box.
Let's see, where did I put that… oh here it is! Found it. But first, our legal disclaimer:
Our website is supported by our users. We sometimes earn a commission when you click through the affiliate links on our website. See our privacy policy & disclosures for more information.
… aaaaand yes, I did receive this for free to review. Not like you wouldn't do the same thing if you could, don't judge me.
Ok here's that button:
There you go! Bye!
You're still here? You really want that review and unboxing stuff, don't you? Very well. Let's get to it.
First, unboxing. Then, our "review." Yeah, the air quotes. You'll see why.
Wine of the Month Club: Unboxing
Our story begins with that most magical of creatures, the FedEx Delivery Person.
Actually our story begins a little before that, when Amazing Clubs reached out to me and asked if I wanted a sample. "Yeah, duh," is what I said (if I recall correctly) and now we can get to the FedEx Delivery Person.
This sublime individual knocked on my door then left* the box.
*They're supposed to have me sign for it, since it's alcohol. But me and our FedEx driver go way back, since we get like 6 deliveries a day and they know that I'm probably over 21 and am always around, since I goof off on the internet work from home.
Anyways, here's the box: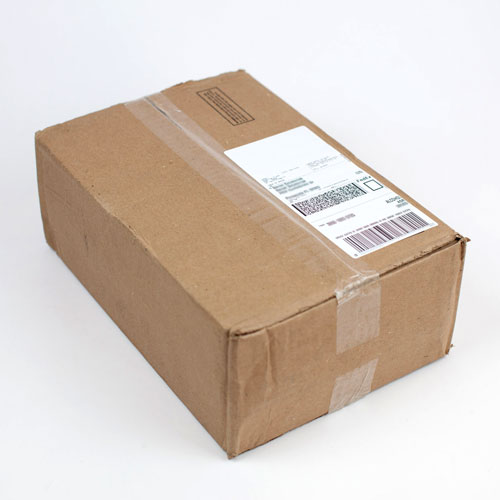 Looks a little bendy, but not to worry. They know how to do the packaging inside: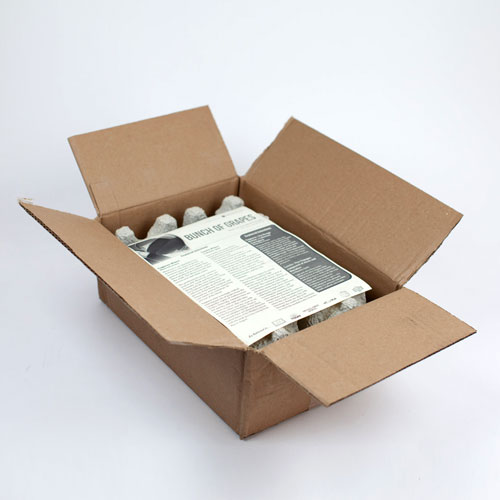 Wait, hang on, there's some paper in the way. What's that?
Oh, it's the "Bunch of Grapes" newsletter: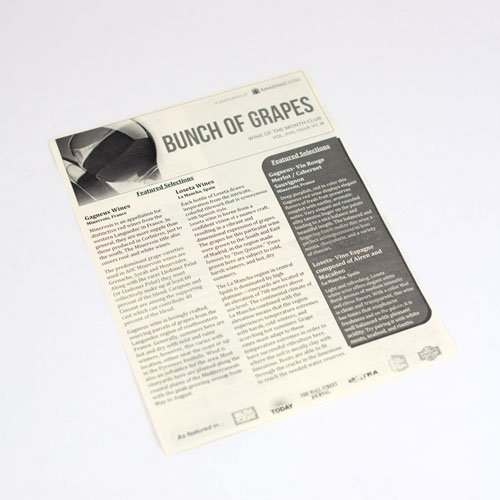 Looks like they put one into each month's delivery. Reading over it, I see descriptions of that month's wine selection, the winery, and where the types of grapes originate, yada yada.
On the back side they have membership info, customer service, tips for storing wine, and other stuff. Good to know.
All righty, here is the packaging: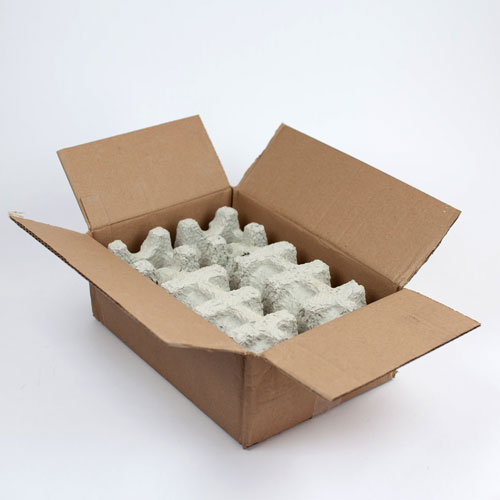 You can tell it is very sturdy and well-designed with the ribbed edges.
The two sides of the top are connected, as are the two sides of the bottom. So you can fold them in half to have two separate, individual wine storage thingies. I saved them for future use. (These are ideal for traveling with wine. I have big plans.)
Once I removed the top protective cardboard piece, this is what I found.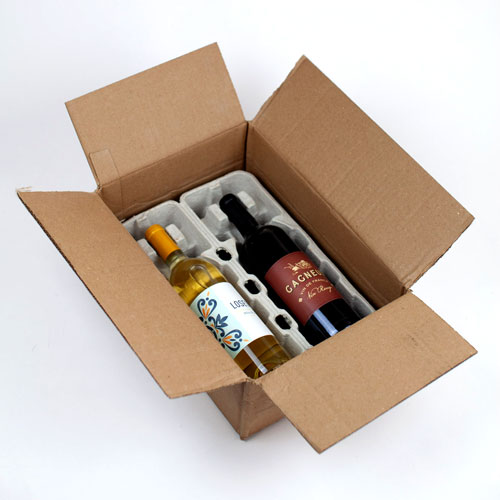 They sent me a white and a red. (Note: You can choose what you prefer when ordering: Two reds, two whites, or one of each.)
Here they are: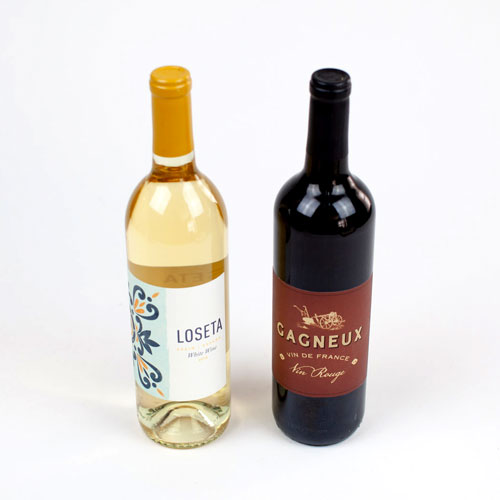 First, the white: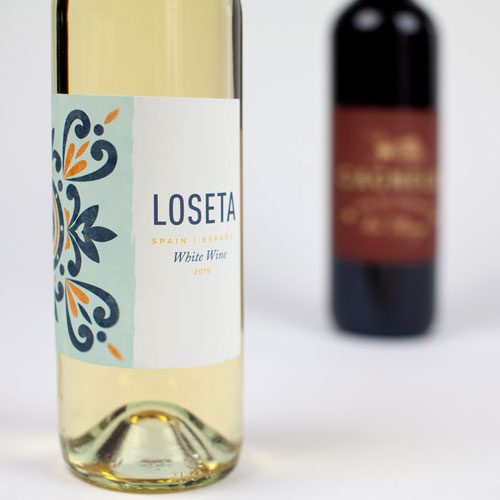 The 2019 White Wine from Loseta of La Mancha, Spain. It's a Vino Espagne composed of Airen and Macabeo.
Next, the red: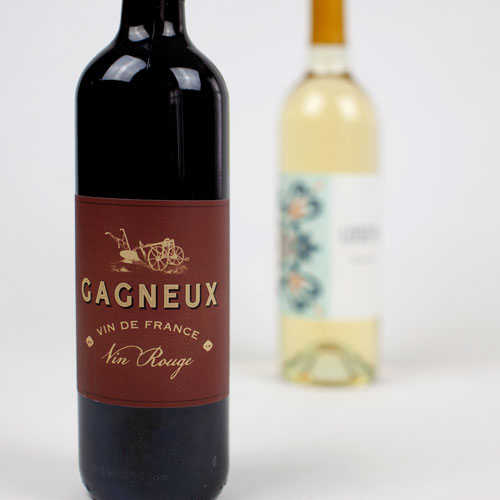 It's the Vin Rouge, a Merlot / Cabernet Sauvignon from Gagneux Wines in Minervois, France.
I must say, these both look fun. Now, what do they taste like? What's our impression of the whole experience? And would this make a good gift for a wine lover in your life?
A quick recap of the unboxing:
Get notified that the wine is on the way
Box gets delivered; you're supposed to sign for it
Slice open box
Read the newsletter if you want to
Pull out wine
Got that? It's so easy anyone can do it. Even me.
Wine of the Month Club: Review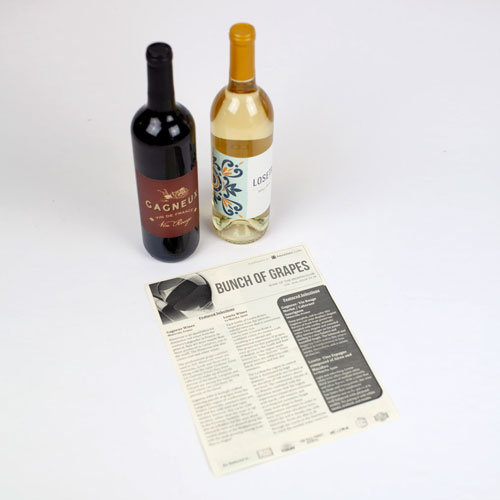 Overall – if you can't already tell – my wife and I loved it. We're not super wine connoisseurs, so factor that in. We like dry reds, and when we taste something really nice we can tell the difference, but we are also completely satisfied with those $7 bottles from Sam's Club.
In other words, these ones are a step up from our typical selections.
As I mentioned above, unboxing the wine is easy. You just open the box. Ordering is just as easy – go to the Wine of the Month Club site, choose the options (more on that in a moment), then put in your billing/shipping info and order.
We popped open the first bottle the first night, and the next one the evening after that. Why wait?!
Gagneux Vin Rouge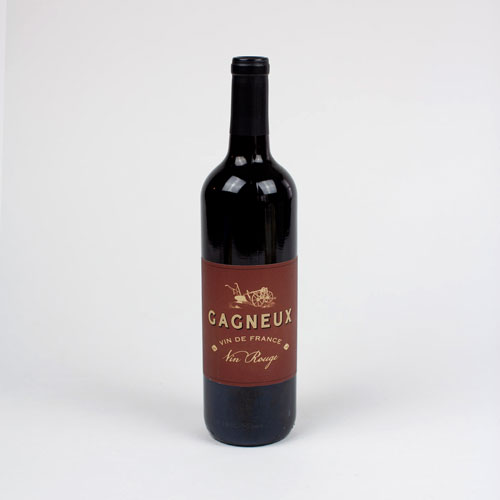 We like dry red wines, and this one hit the spot. It's a deep red with plenty of "legs" (not that I can taste the difference!). Earthy with a bit of sweet fruity flavors on the back end, it stays with you without going bitter at the end.
We really, really liked it.
Loseta White Wine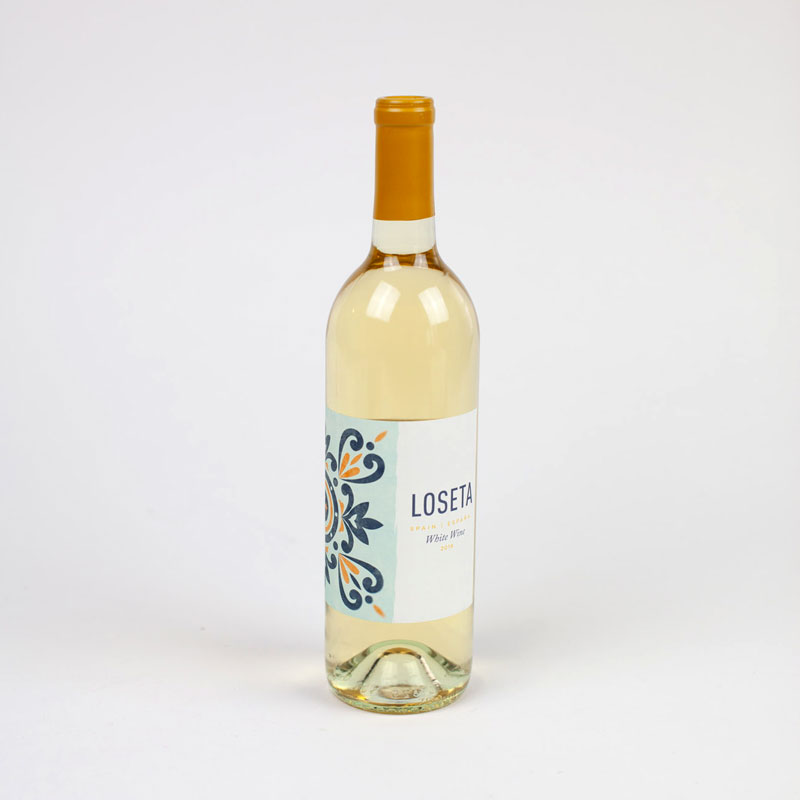 If I had known at the time, we would have chosen two reds. But oh well. For a white, this one was pretty good.
It was light, with enough citrus to keep from being cloyingly sweet. IMHO, that's the downfall of too many white wines. The newsletter description mentions a "pleasant acidity," and I think that's what did the trick for us.
Not my favorite, since I'm not really into white wines (like, at all). But for a white, it won me over. We finished the bottle so you know it wasn't all bad. And the bottle is pretty cute.
The Wine Club Experience
The whole experience – receiving, unboxing, opening, savoring – was great. Who wouldn't want fancy wine delivered to their door? I mean, c'mon.
That's probably why we enjoyed the white enough to finish off the bottle. We really don't like whites. But it was fun! It's fun to get wine in the mail, fun to try new things, fun to wonder what it's going to taste like, and fun to hit on a real winner (the Gagneux).
I recommend it. Especially as a gift!
More on gifting below. But as for the idea itself, I'm sure the recipient will discover some they love and some they are 'meh' about, but no matter what, it's the experience they'll remember. If you're looking for a unique gift for someone who likes wine, why the heck not this?
Related: Our Favorite 50+ Experience Gifts
Membership & Delivery Options
Payment. You can pay in full ahead of time, or pay per shipment. Whatever works for your budget. Shipping is free in the continental US.
Duration. They offer 3 months, "Seasonal" (which is 4 shipments, delivered once each quarter), 6 months, and 12 months. Longer subscriptions get a bit of a discount. One thing I appreciate is that they show your grand total for each option, so you can see up front your total spend.
Frequency. Choose every month, or every other month. This is a nice way to stretch out a gift of 6 months of wine into a full year, without adding to your overall cost.
Wine type. As mentioned above, you can choose to get two bottles of red white, two of white, or one of each.
Start of delivery. This is typically next month at the earliest, but you can also order now and schedule the first shipment up to 12 months in advance.
Gift options. They don't show this on the first page, you have to add to cart to choose how the gift note works. See the next section.
How to Give the Wine Club as a Gift
Once you've chosen the membership options, the next step is where you put in the recipient information. If this is yourself, well, you know what to do.
But if you're giving the wine club as a gift, then you have a few different options:
Printable gift notice that you print at home and give/send to the recipient
Email sent directly to the recipient (you can schedule this to send whenever you want)
Card sent in the mail to you or to the recipient (there's a 99 cent charge for this to cover postage and printing, I guess)
Their whole checkout system is very simple and self-explanatory, so it's easy enough to do.
So get to it! Order yours here.
For more choices and higher-end selections, see the Wine of the Month subscriptions available from Monthly Clubs.