When we think about giving gifts at Easter, we often think of children. Stuffed toys, plastic eggs, chocolate bunnies — you know, the usual!
But Easter is also a time when family and friends (many of them adults) get together to celebrate, and what better way to celebrate than by exchanging gifts?
If you're looking for some unique gift ideas, you've come to the right place! In this blog post, we will discuss 65 of the best Easter gifts for adults. We have something for everyone on this list, so read on!
Are Gifts Given During Easter?
Before we get into the list of gifts, let's take a moment to answer the question: are gifts given during Easter? The answer is yes! Many people exchange gifts during Easter.
This tradition started centuries ago with Christians, as Easter is a day of remembrance and celebration of the day Christ rose from the dead. In the relatively recent past, Easter gifts became simple but meaningful items such as chocolate, eggs, and bunnies, or small toys for children.
Today, Easter gifts can be anything from jewelry and clothes to gadgets and even gourmet food items. Easter is still seen as a time of rebirth and new beginnings, which is why many people exchange gifts during this holiday.
Best Easter Gifts for Adults
Our website is supported by our users. We sometimes earn a commission when you click through the affiliate links on our website. See our privacy policy & disclosures for more information.
1. Personalized Easter Mugs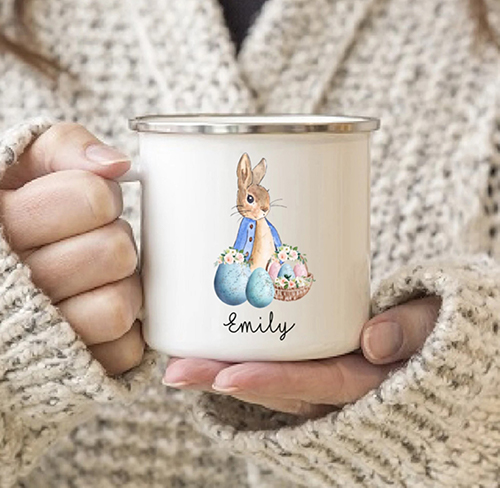 What better way to celebrate Easter than with a personalized mug? These mugs can be customized with any text or design that you choose.
The perfect gift for the coffee lover in your life, this 11 oz mug is both dishwasher safe and microwaveable! It also has high-quality printing that's completely handmade.
2. Cross & Nails Necklace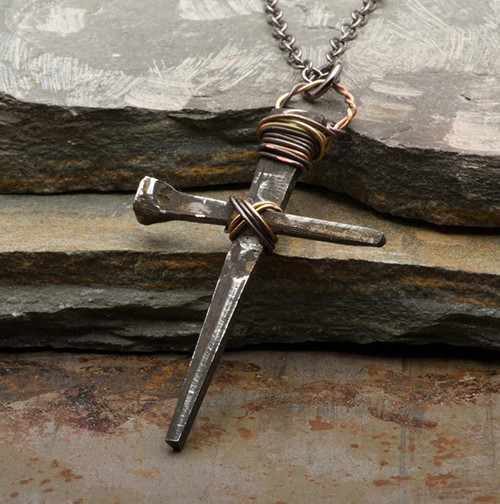 Celebrate the Christian spirit of Easter with this beautiful Cross & Nails necklace. This handmade cross necklace is made from vintage rusty nails. The rustic design makes it a great gift for men or boys who want to express their commitment in some way.
What makes this gift even more special, is that it's completely handmade making each piece unique.
3. Not-so-Classic Chocolate Easter Bunny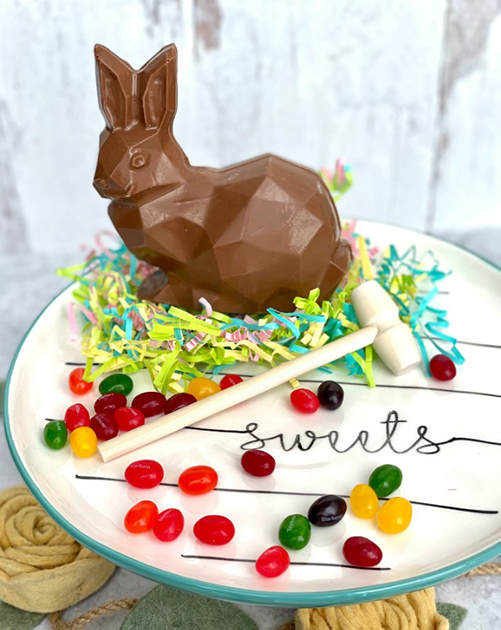 Tired of the same old chocolate easter bunny? Why not try something new this year with a not-so-classic chocolate Easter bunny! With the fun mallet (as shown above), simply break apart your easter bunny to watch your candy of choice fall out.
These beautifully designed 7" Bunnies are a great addition to any Easter basket or a delicious gift for your hosts. They'll be made fresh upon order!
4. Custom Engraved Coasters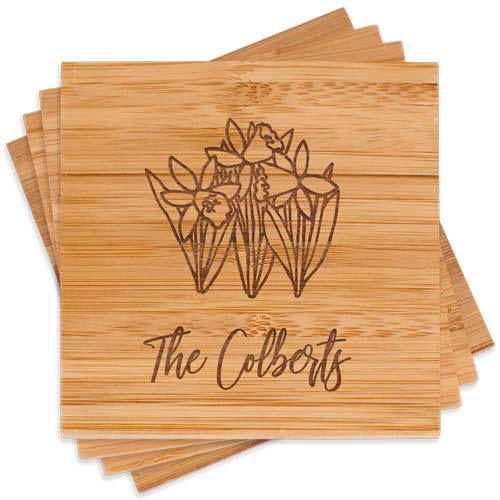 These custom engraved coasters will make a great gift for any occasion. They are crafted from wood which gives them a rustic and unique look. The coasters are then laser engraved with any text or design that you choose.
These engraved bamboo coasters will be a favorite among all your easter guests. The natural beauty of these pieces comes from sustainable resources and environmentally friendly manufacturing processes.
5. Beautiful Spring Flowers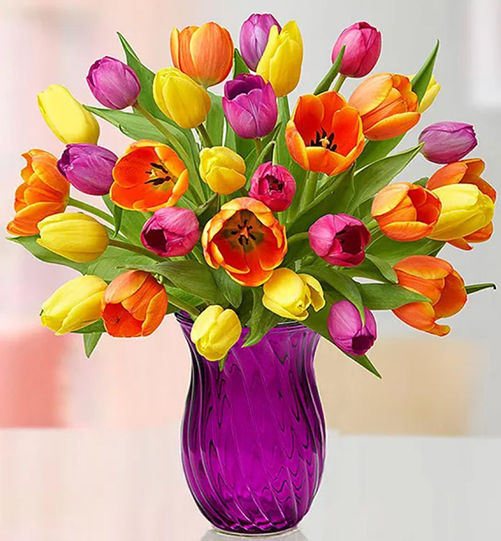 Nothing says spring quite like a gorgeous bouquet of tulips! Brighten up their home and their holiday with these sunny blooms, and they'll love you for it. There's just something about tulips that screams new life and fresh starts, making them a springtime favorite for many.
6. Custom Tumblers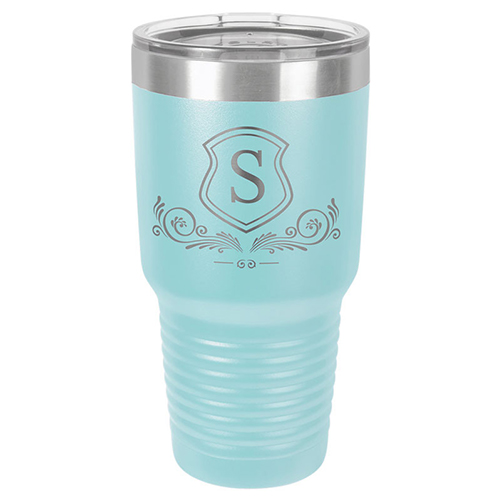 ​Make this Easter memorable with a custom tumbler. These neat, personalized tumblers are great for any spring occasion, but especially Easter.
This large thermos comes wrapped in a lovely Easter egg blue to perfectly match the vibe of the holiday! Plus, you can engrave it with whatever logo you want while still being able to personalize the cup with a name or message for that special someone.
7. Indoor Herb Gardening Kit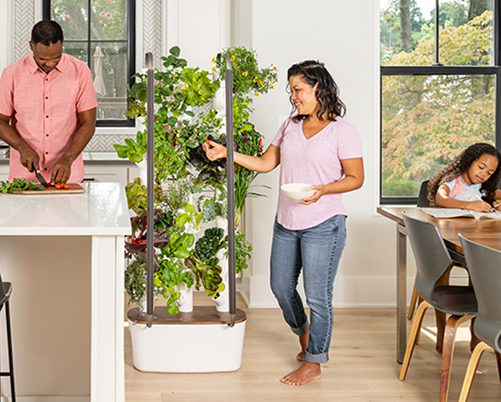 Gift your green thumb friend or family member with this Indoor Herb Gardening kit. This is the best way to get into herb gardening without all of the hassles. With this easy-to-use kit, you can grow fresh herbs right in your own home!
This gift is especially great for those who love to cook and want to add some fresh herbs to their Easter dishes. It also makes a great gift for the environmentally conscious individual who wants to reduce their carbon footprint.
8. Easter Coloring Book for Adults
Coloring books aren't just for kids! This Easter Coloring Book for Adults is the perfect way to relax and enjoy the holiday. With intricate designs and beautiful patterns, this book will keep you busy for hours on end.
This unique coloring book is a great gift for any adult who loves to color. It makes a great activity for Easter Sunday or any other day of the week. The brightly coloured pages of this book are full to the brim with all your favorites: flowers, animals and natural beauty.
9. Small Bird Houses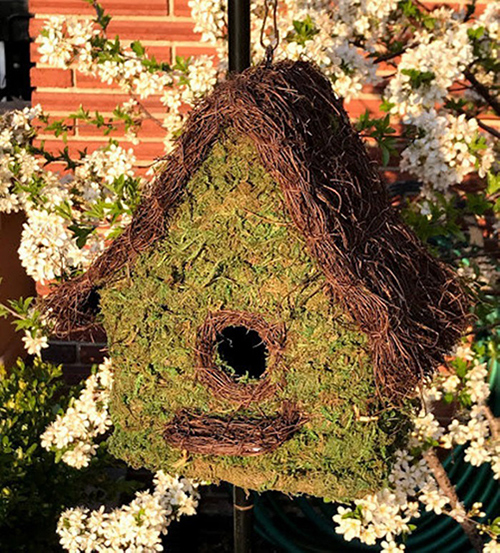 These small birdhouses are a perfect gift for any Easter basket. And perfect for nature lovers, too! The moss and natural branches blend seamlessly into your landscape or fairy garden.
This cute gift would make any bird lover happy with its unique look and woodsy charm.
10. Rabbit Garden Stakes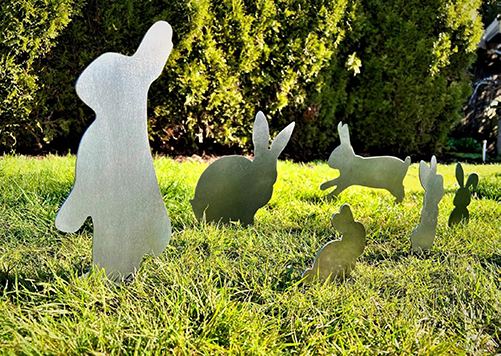 How precious are these little backyard bunnies? Crafted from lasting, custom cut steel, this little group of bunnies will bring cheerful, spring celebration to their yard.
You can buy one bunny, two bunnies, groups of three, or a whole fluffle! They'll get so much joy from these springtime cuties.
Related: Gardener Gift Ideas
11. Bunny Pop Up Box Card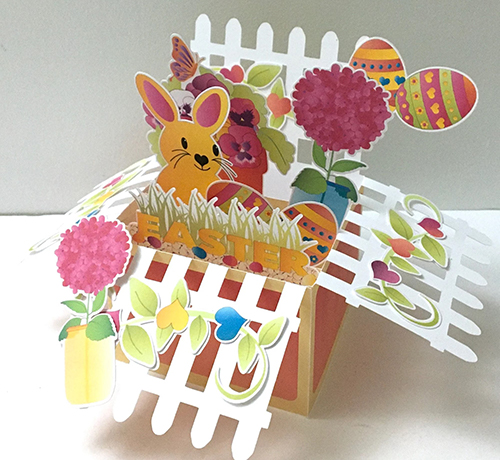 This Bunny Pop Up Box Card is the perfect way to show someone you care this Easter. It's a unique and fun card that will put a smile on anyone's face. The bunny pops up when you open the card, making it a special surprise for your loved ones. So cute!
12. Hoppy Easter Door Banner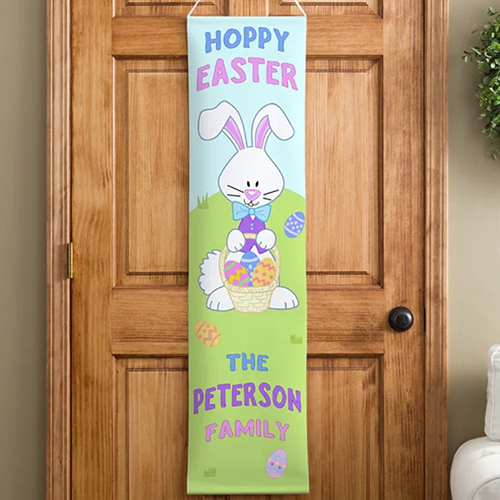 An adorable Easter banner for their front door will be a welcome surprise! These fun, cheery banners can be personalized with their name to make them extra special, and you can even add a couple lines of custom text!
Might as well order one for your family, too, while you're at it!
Click Here for more Easter Gift Ideas for the Whole Family!
13. Adult Easter Basket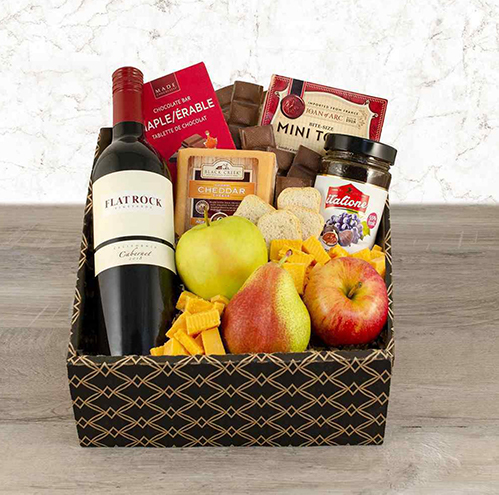 A fantastic twist on the traditional Easter basket. This festive, celebratory basket of goodies is perfect for anyone who has a taste for the finer things. A pleasant selection of wine, cheeses, fruit spreads and all sorts of tasty treats await in this prettily arranged gift basket.
14. Bunny Candles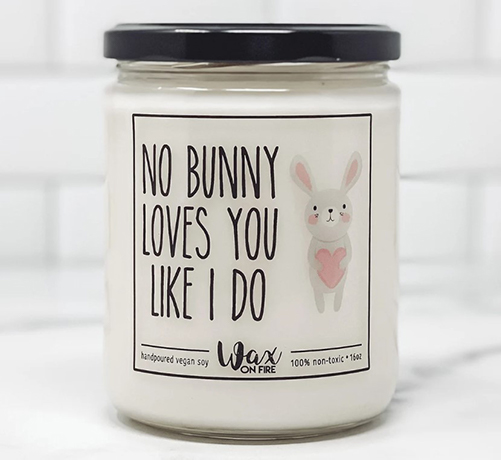 These Bunny Candles will make an adorable Easter gift, and are a great way to keep your home smelling fresh and clean, while also adding some cute decor.
These candleholders are made of high-quality glass and they come with cute, Easter themed phrases expertly printed onto each candle. They are available in so many beautiful fragrances and you can customize the color, too!
15. Delicious Easter Cookies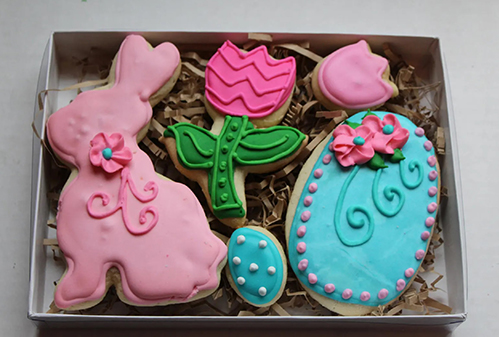 These tasty treats will bring a twinkle to their eyes for sure! Each cookie is fresh baked, decorated with royal icing, and sent with special gift wrapping (if you so choose). Such pretty cookies are almost too good to eat. Almost.
Choose anywhere from one to a dozen, and you can have them sent any time you wish, or schedule for them to be sent at Easter!
Easter Gifts for Women
16. Easter Rabbit Wine Stopper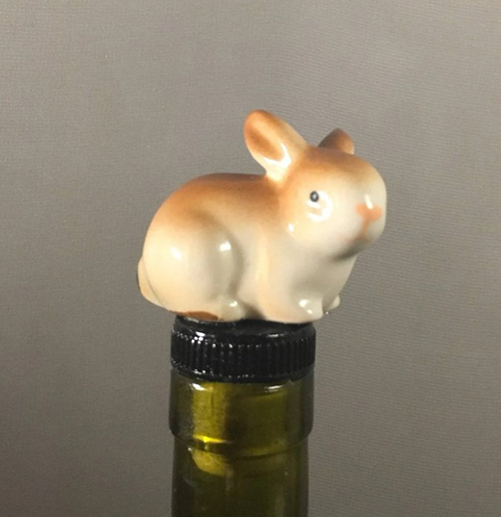 We all love a good party, and who doesn't need another excuse to drink wine? This Easter rabbit wine stopper will be the perfect accessory for your next get together. It features an upcycled vintage brooch that has been transformed into functional artwork — making it not only unique but also useful!
17. Peep Bath Bombs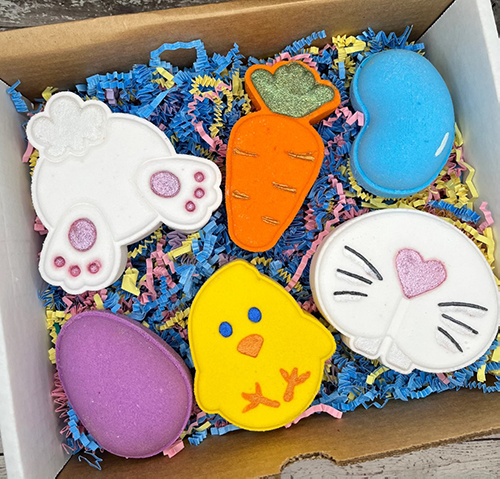 Have you ever seen anything as adorable as these Easter themed bath bombs? These little bombs of fun will make your next bath the best one yet. They are handmade with natural ingredients and essential oils, making them good for your skin, too.
These hand-painted little cuties are a great addition to Easter this year, and they smell like fruity fun for those who want a yummy treat during their soak time.
Related: Relaxing Self-Care Gift Ideas for Everyone
18. Cute Bunny Necklace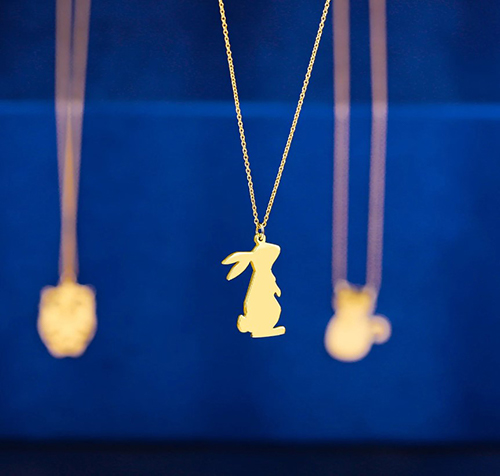 These necklaces are both cute and stunning little statement pieces! Bring a touch of festive elegance to her look, and she will love how versatile they are as well. After all, who says you can't wear adorable little bunnies all year through?
Available in several different necklace lengths as well as multiple finishes of yellow, white and rose gold.
19. Embroidered Bunny Kit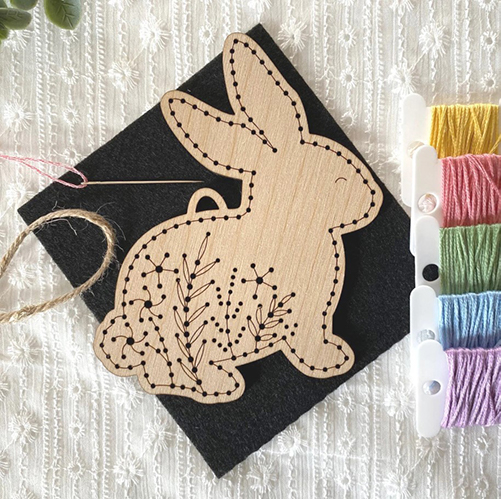 What's more satisfying than making your own craft? With these DIY wood embroidery kits, you can start your very own embroidery collection. This bunny kit is perfect for Easter, comes with everything you need, and is a great way to get started in the art of embroidery.
Plus they're really easy to make so it'll be fun watching them grow into beautiful creations — just wait until you see how awesome these look in real life!
Love Easter activities? Check out these fun printables!
20. Warm Embrace Willow Tree Figurine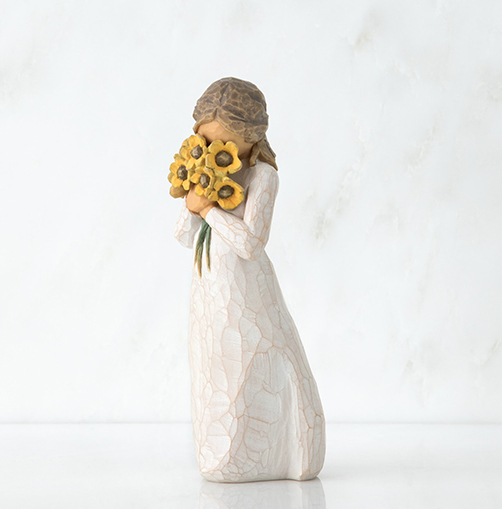 Willow Tree figurines are so special that they truly are suitable for just about any occasion. This elegant little lady holds a bouquet of pretty flowers (you can choose from sunflowers, poppies, or forget-me-nots), and would fit right into their Easter decor.
Settled into a cheery, Easter table centerpiece, or displayed on the mantle or nightstand, she is sure to be cherished for years to come.
21. Cute Egg Slip-ons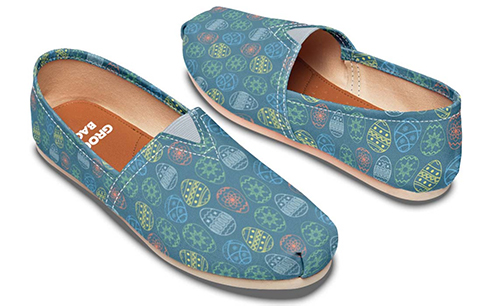 These cute egg slip-ons are a great Easter gift for women. They're soft and comfortable, with rubber soles so you can walk confidently on hardwood floors and carpets, or out to fetch the morning paper!
These adorable little eggs are perfect for springtime, and are sure to be her new favorite house shoes.
22. Some Bunny Loves Wine — Custom Glasses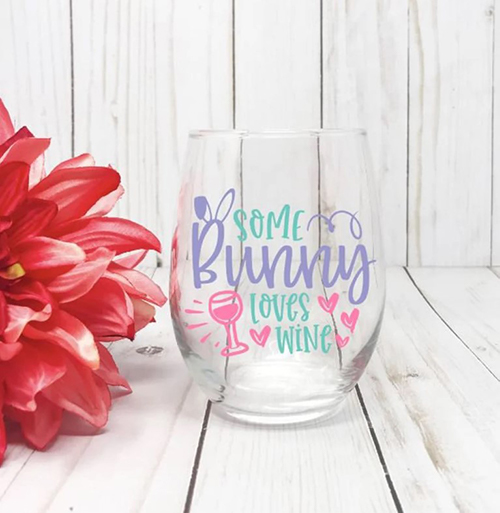 Calling all wine lovers! These Some Bunny Loves Wine glasses make wonderful Easter gifts. They come with a custom design, so you can pick your favorite bunny to represent you.
These wine glasses are made of high-quality glass and can hold up to 15 ounces. They're perfect for your next party, or just for sipping wine at home. They also make a great addition to any Easter basket or decor.
23. Easter Egg Earrings
These gorgeous Easter egg earrings are a wonderful way to get into that Easter mood! These sweet little eggs would make a great addition to any girl's basket this year.
Available in four springtime colors, they're quality made so you can wear them all day long without worrying about them breaking on you.
24. Cute Easter Shirts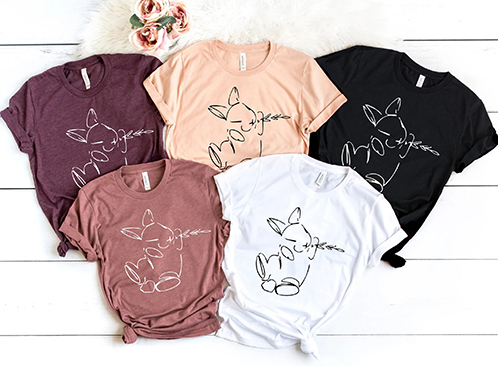 How adorable are these bunny shirts? We can't get over the cuteness! Made from super soft, comfy cotton they are available in a wide range of sizes, styles and colors. Buy one for them, the kids, and one for yourself while you're at it!
25. Spring Colored Nail Polish
If there's one thing the ladies love to do to celebrate the holidays, it's painting those pretty nails some festive colors! This fantastic set includes all of the essential Easter pastels to create unique and fun nail art.
Make sweet little egg patterns, keep it simple with solids, or go full-on artist with some bunnies or chicks. The sky's the limit!
Easter Gifts for Men
26. 14k Gold Men's Cross Necklace Easter Gift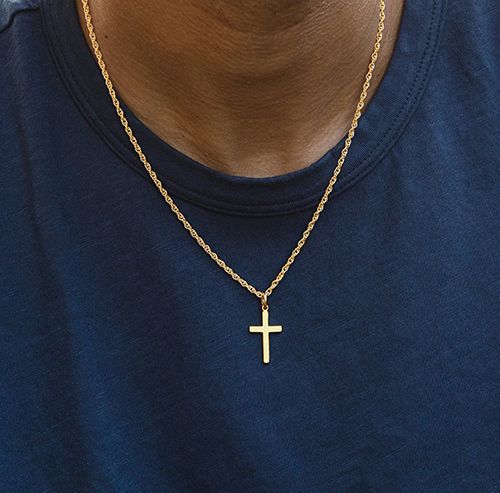 This 14k gold men's cross necklace Easter gift is perfect for any man in your life. It comes with a beautiful and intricate design, making it ta great addition to any outfit.
This necklace is made of high-quality materials and has been carefully crafted to ensure its durability. Stand out from the crowd with this unique and elegant necklace.
27. Custom Bunny Face Socks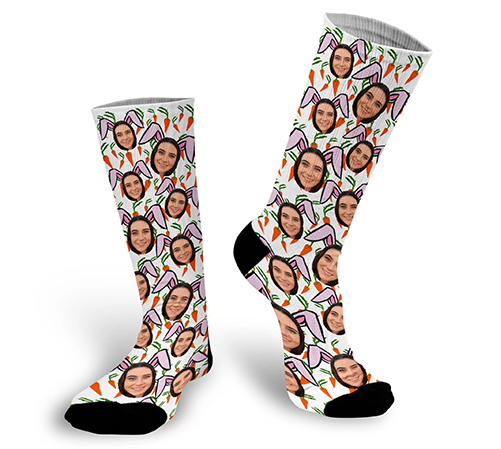 Socks are a great gift for any man, and these custom bunny face socks are no exception. They come with a funny and unique design that's perfect for Easter. These socks are made of high-quality materials and they're sure to keep your feet warm and toasty.
This personalized gift idea is guaranteed not only to bring joy but also laughter wherever you go this Easter holiday.
28. Rainbow Bagel Kit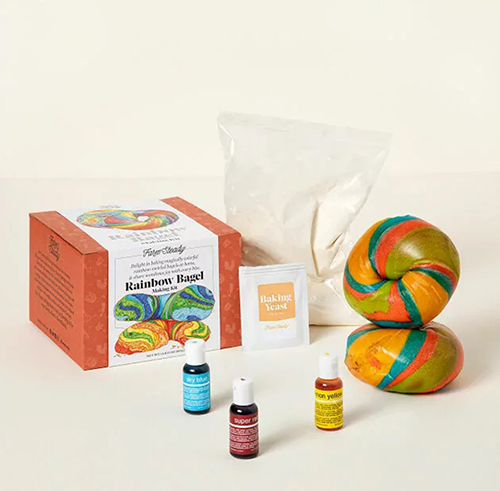 Does he love bagels? Love rainbows? Does he hate Easter egg dying and needs an alternative? If so, this Rainbow Bagel Kit is the perfect Easter gift for you! It comes with everything needed to make your very own delicious rainbow bagels. Just add water and some basic kitchen supplies and you're ready to go!
These bagels are great for any occasion — parties, Easter brunch, or just a fun weekend breakfast. They're also really easy to make, so even the most inexperienced cooks will be able to whip them up in no time at all. Each package supplies up to 12 bagels, so there's enough for him to eat!
29. Engraved Wooden Bottle Opener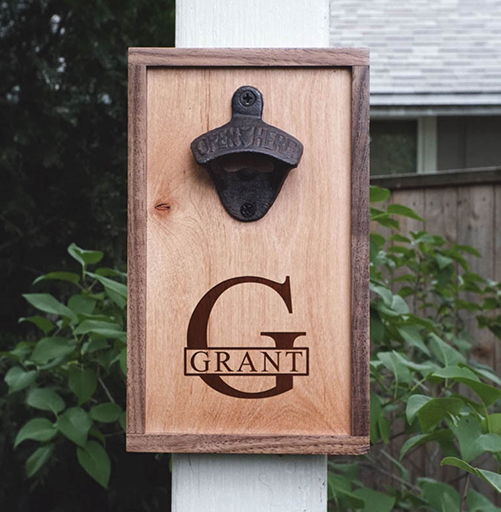 This engraved wooden bottle opener is the perfect way to open your favorite beers this Easter. It's crafted of high-quality materials and comes with a beautiful and unique design. It would make a great gift for any man in your life who loves beer (or just wants an awesome new bottle opener).
The Oregon-made, walnut frame with maple wood design is not only functional but incredibly beautiful. It features a large block initial and last name that can be customized to show off your unique personality!
30. Beverage Life Vest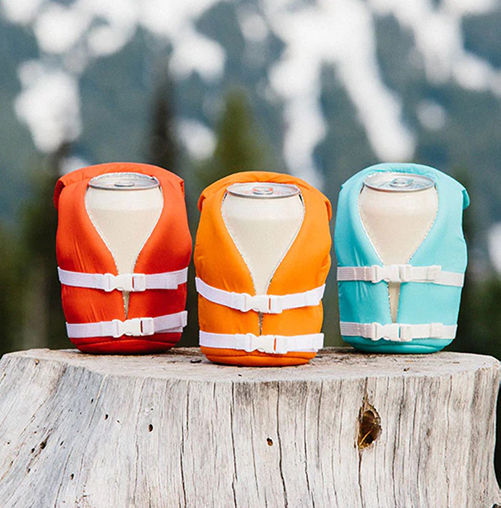 The drink Koozies from Puffin Drinkware never disappoint! Wrap his favorite craft beer or soda pop in this fun life vest, and he and his friends will get a huge kick out of it. Perfect for long afternoons fishing off the dock or while cruising around the lake, this is one Easter gift he'll get tons of use out of.
31. Mini Engraved Pocket Knives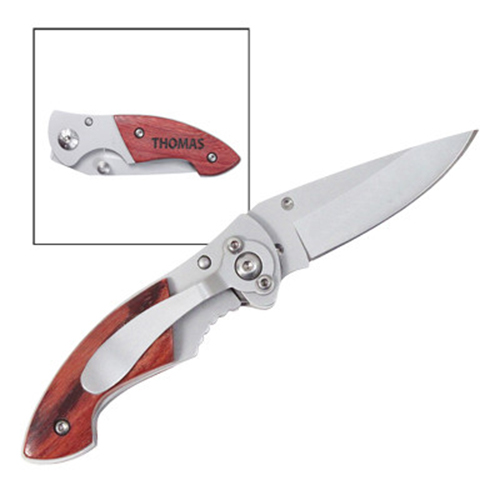 These mini engraved pocket knives are a wonderful Easter gift for any man in your life. They come with a beautiful and unique design that's perfect for making an impression at parties or just showing off to friends.
Each knife is made of high-quality materials, so they're sure to last you years! If you are planning on venturing into the wild this Easter holiday then these mini engraved pocket knives will make perfect companions.
32. Personalized BBQ Gear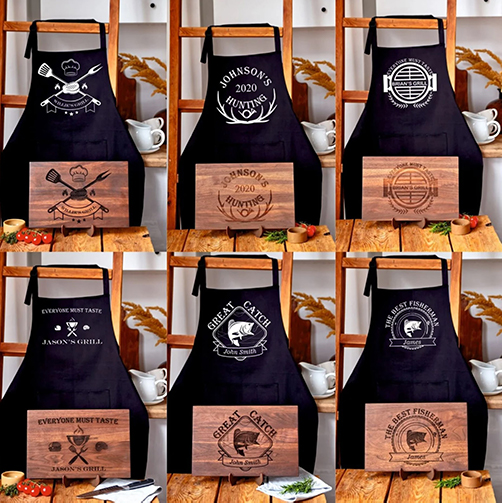 Get him geared up for some holiday grilling with this awesome, custom set! He'll absolutely love having a set like this to show off just how much of a culinary master he is.
The engraved cutting board can be personalized with his name and a fun logo, and the apron is printed to match. For the board, you can also choose from Maple, Oak or Walnut wood!
33. LEGO Easter Bunny Kit
There really are lego sets for just about anyone and any occasion! He'll love having this fun and festive bunny egg set to build with the kids while waiting for that ham to come out of the oven, and once it's finished it doubles as great Easter decoration.
If you ask me, Legos are something you never grow out of, and this cute set is no exception.
Related: Easter Games & Activities
34. Instant Pour Over Coffee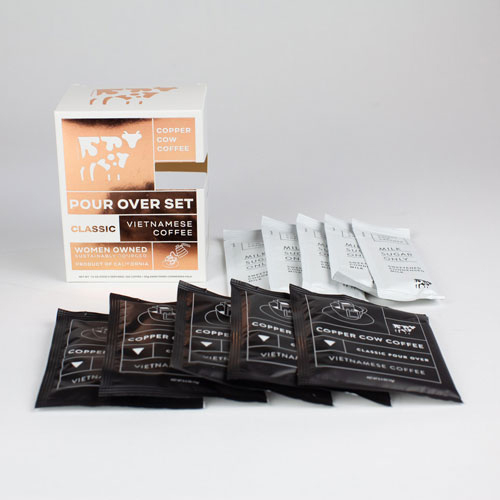 If he loves his morning brew, he'll adore these fantastic pour over, single serve coffees. Available in lots of delicious flavors and varieties, these are one gift that will delight his taste buds.
All the coffees from Copper Cow are fairly and sustainably sourced, too, so he can enjoy a great cup of coffee and feel good about it.
35. Birdwatchers Spotting Scope
For the avid avian lover, this awesome scope is the perfect gift! This powerful scope has a variety of cool settings and adaptors so they can record and take high quality photos and videos to document their exciting discoveries.
With its sturdy, waterproof construction, it's ready to take on adventures just about anywhere they decide to roam.
Related: Best Gifts for Bird Watchers
Religious Easter Gifts for Resurrection Sunday
36. Easter Blessings Cards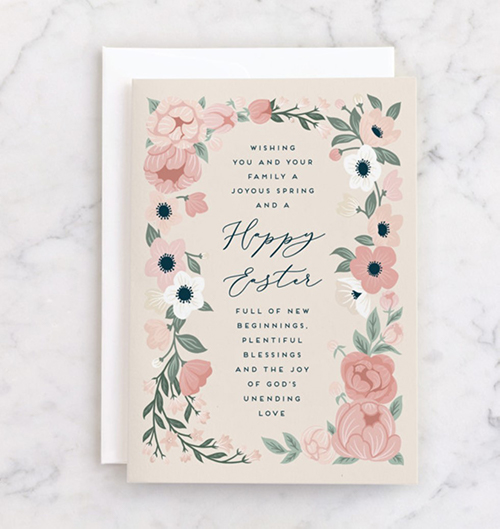 These beautiful cards are the perfect thing to send to all of your family and friends during the Easter season! With the pretty, spring motifs and sincere messages they will bring the joy of the season to each and every recipient.
You can have the envelopes custom addressed as well to add that special touch!
37. Friend Artful Cross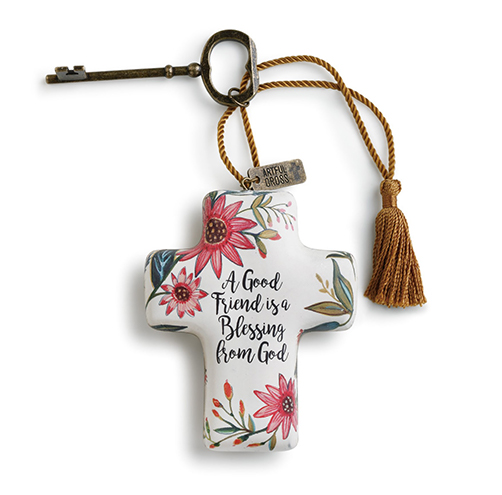 This pretty cross would make a wonderful gift for any special friend you wish to celebrate! The spring floral pattern was custom designed by artist Susan Winget, and the sweet sentiment it bears will bring a smile to their face.
This lovely piece can be hung on the wall or free stand depending on their preferences.
38. Custom Scripture Plaques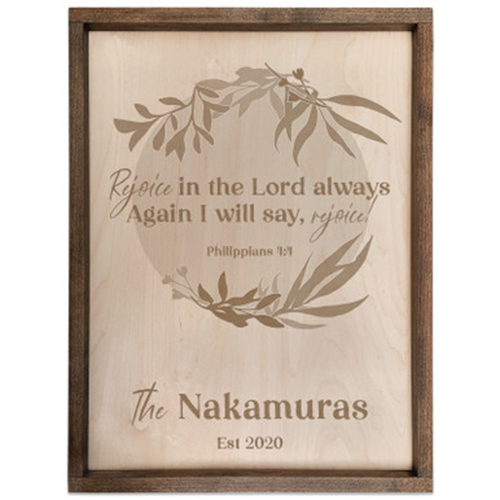 How pretty are these custom scripture plaques from Northwest Gifts? A perfect addition to their Easter decor or to display in their home all year through, you can have them engraved and personalized to best suit each recipient.
These are such meaningful gifts that are certain to be treasured.
39. Scripture Bookmarks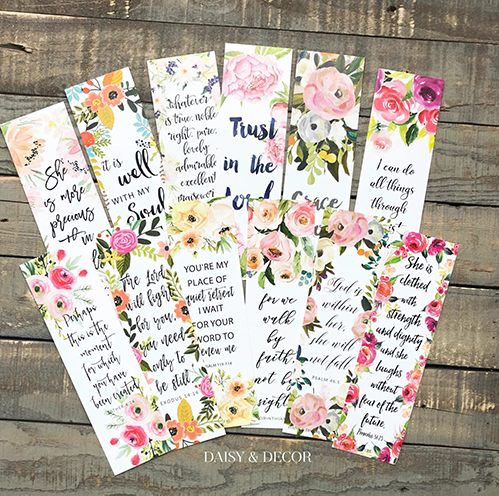 For that reader in your life, these spring floral bookmarks make wonderful surprises! Each of the six bookmarks is unique and bears a different encouraging or inspiring scripture. She'll love having these to tuck away in the pages of her favorite books, devotionals and even her Bible!
40. Matthew 28:20 Bracelet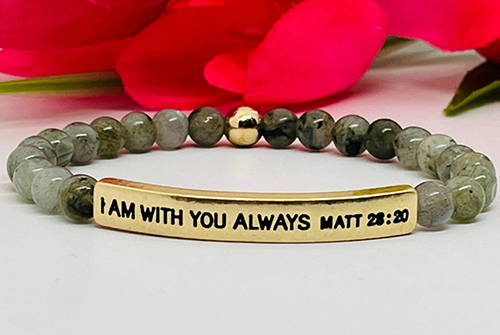 These focus bead bracelets are so unique and special. The beautiful, natural agate is a calming shade of sage, and the gold tone verse is so pretty. It will be an encouraging reminder each and every time they see it, and a wonderful accessory for the Easter season and all year through.
Easter Basket Ideas for Adults
41. Chocolate Everything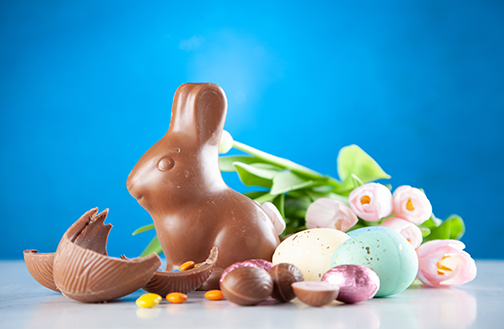 Make everything in the Easter basket a chocolate theme: chocolate eggs, chocolate bunnies, chocolate basket, chocolate scented candles. You get the idea! If you have a chocolate lover or aficionado in your life, this is the way to go!
42. No Basket? Use These Glass Bags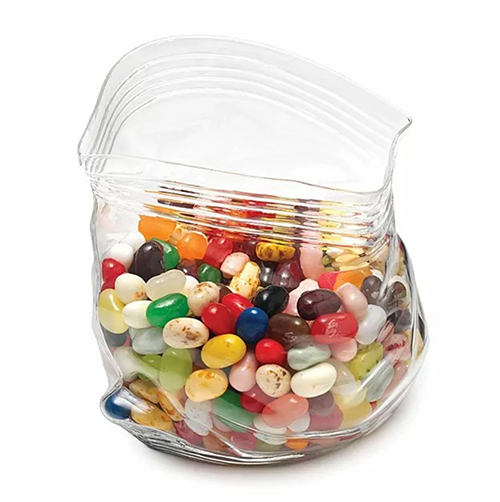 Instead of a traditional basket, fill up this glass bag with their favorite candy. It's a fun keepsake they'll use all year round, and makes a fantastic decoration, too!
43. Filled with Their Favorite Snacks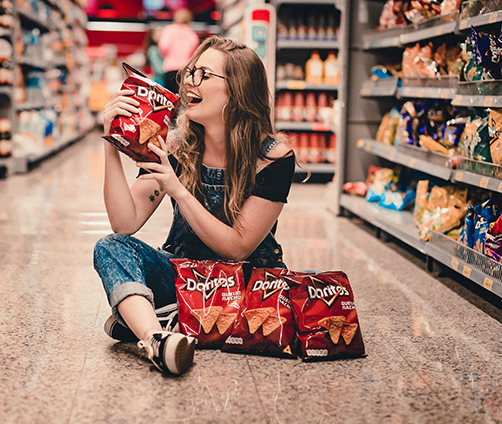 Do they just have that one snack they can never get enough of? Yes? Fill up their basket with just that favorite goody, and they'll be stocked for the foreseeable future! They'll love you for it.
44. Hobby Baskets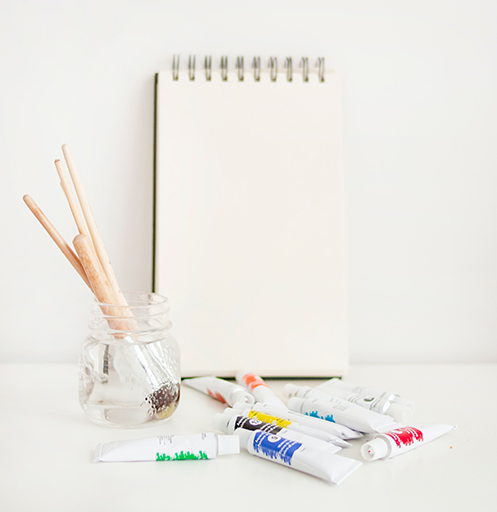 If they aren't really into the traditional Easter goodies but have a fun hobby they enjoy, fill up their basket with items that represent their special interests. It can be anything from yarn and knitting needles to cooking or baking supplies!
45. Personalized Baskets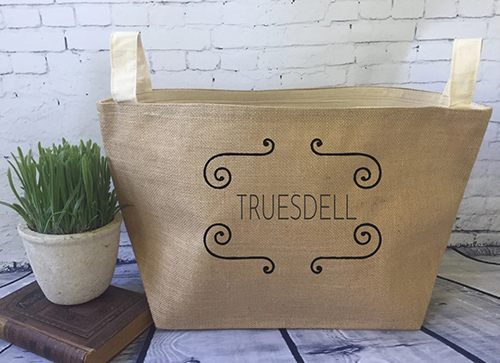 Instead of a traditional Easter basket, give them a personalized basket that they can use all year round. They can store anything and everything in one of these neat storage bins!
46. College Survival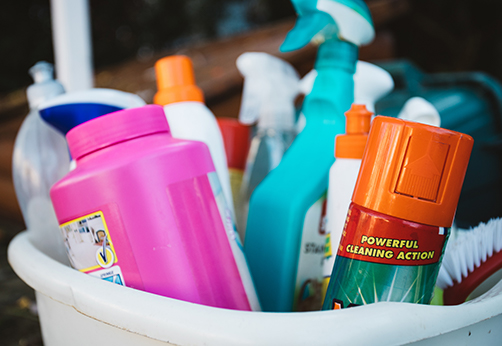 Is your adult still in college? Fill up their basket with items they really need like laundry detergent, cleaning supplies, snacks, gift cards, etc. They'll be oh-so grateful for all of the necessary items they won't have to purchase.
47. Date Night Baskets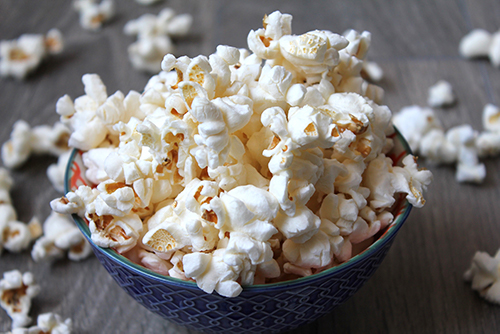 Fill with everything you need for a fun Easter date night. Movies, popcorn, candy, blankets, games, more. A sweet way to treat your sweetie at Easter!
48. Gardening Theme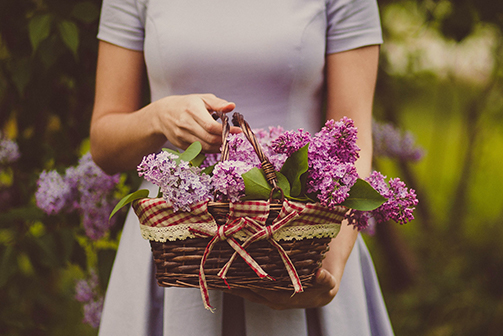 Fill the gardener's Easter basket with everything they need to grow the perfect garden. Gloves, tools, seeds, flowers, aprons, garden decor — you get the idea!
49. Gift Card Easter Basket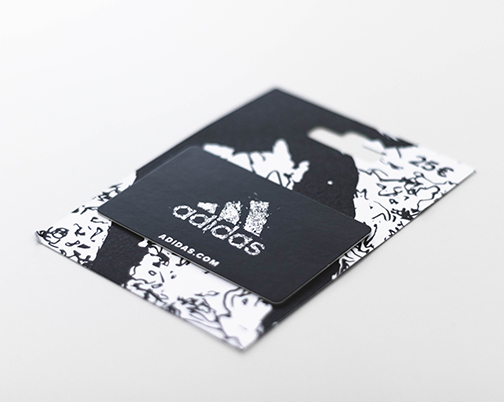 Get a tiny Easter basket and fill it with gift cards for all their favorite places: Shopping, restaurants, coffee, dessert… They'll feel so special and think of you each time they get to splurge on a special treat.
50. Parenting Survival Must-Haves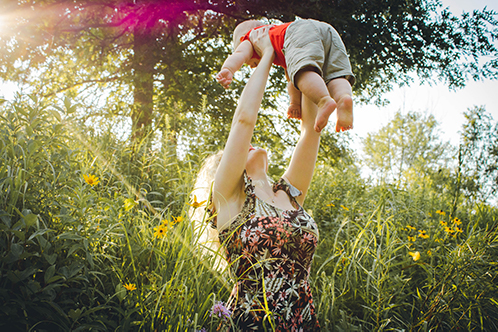 If your adult children or friends are new parents, fill up their baskets with things to help them survive this precious but sleep-deprived stage. Spa/relaxation goodies, muscle massagers, mini alcohol bottles, Advil, ear plugs, extra burp cloths. Thoughtful and considerate!
More Things to Put in Adult Easter Baskets
Books. Whether it's something about the Resurrection or a new bestseller from a favorite fiction author, books are always a great gift.
Gag gifts. Go with pre-packaged silliness (like this gross candy) or your own DIY gags.
Coffee or tea. Do they have a favorite brew or tea variety that they just can't get enough of? Then this is definitely a must.
Gift cards. Snag a couple of gift cards for their go-to spot, and they'll love you forever.
Journal. Perfect for recording their Easter sermon notes. Consider this Personalized Leather Journal as a special gift.
Date night coupons. Make your own "coupons" for several fun date ideas. Include things like "You pick the restaurant," or "Dinner & a Movie."
Socks. Something colorful and fun to go with their Easter outfit.
Wine. Their absolute favorite merlot or sparkling wine to go along with Easter dinner would be a welcome and personal gift.
Throw Blanket. Cozy and comforting, create an Easter tradition of a new fluffy blanket each year.
Plants. Nothing says spring and rebirth quite like new plants. Gift them with a pretty spring lily, ivy, or even an air plant if that's what they like!
Lindt Chocolate Carrots. Because they're delicious and adorable at the same time.
Easter Peeps. One of the classic Easter candies. What better to remind us of the resurrection than little sugary chicks? (We kid, we kid.)
Stress relief toys. Grownups love them, too. These funky egg squishies are kinda-sorta Easter-themed if you squint.
Fun crafts. Like this Easter Egg Needle-Felting Kit, or prep little packages of your own DIY Easter crafts for each person's basket.
Scavenger hunt. Include the first clue to an Easter Scavenger Hunt and you'll have an afternoon of fun and entertainment to enjoy!
Read Next: Ultimate List of Easter Basket Stuffers