Looking for ballet teacher gifts that are srsly on pointe? Welcome to All Gifts Considered, Ballet Edition!
Ballet teachers teach their art anywhere from a couple classes per week to the rough equivalent of a full time job (or more). Add in those rehearsals with sweaty children and teenagers, and they deserve a great gift, whether it's National Teacher Day, Nutcracker audition day, or recital night.
Here are 21 ballet teacher gift ideas over which we think any ballet teacher would pas de chat for joy.
21 Lovely Ballet Teacher Gift Ideas
Our website is supported by our users. We sometimes earn a commission when you click through the affiliate links on our website. See our privacy policy & disclosures for more information.
1. Ballet Teacher Pencil Set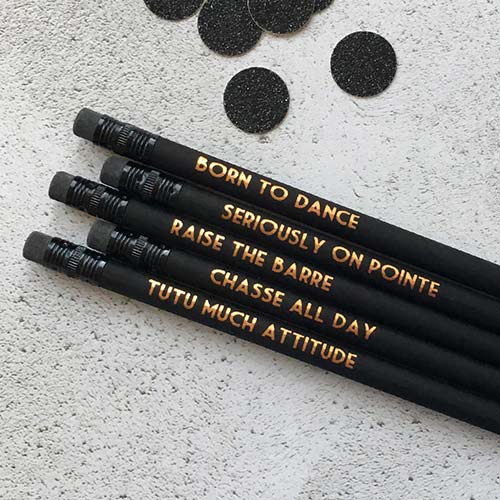 Bettie Confetti's adorable pencil set. Right around ten bucks, these are going to give your teacher a smile every time she takes roll at class. Seriously on pointe.
2. Foot Calf Lumbar Ottoman Massager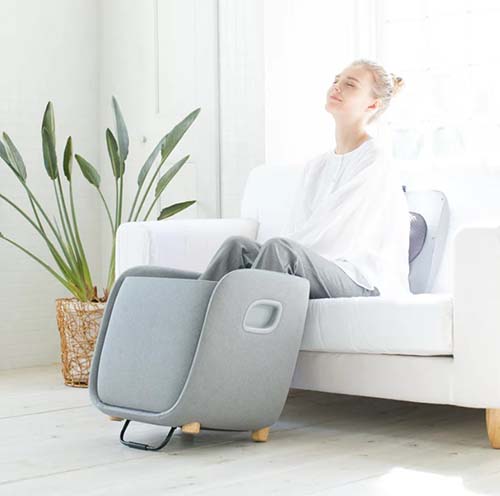 Your weary ballet teacher needs just one thing at the end of a long day at the studio….
Ok, yeah, wine. But along with that glass of wine, your ballet teacher needs just one thing….
A foot massage! Make it automatic and available anytime with this amazing electric foot massager machine. It will win the prize for most-used gift!
3. Ballet Bracelet &5678…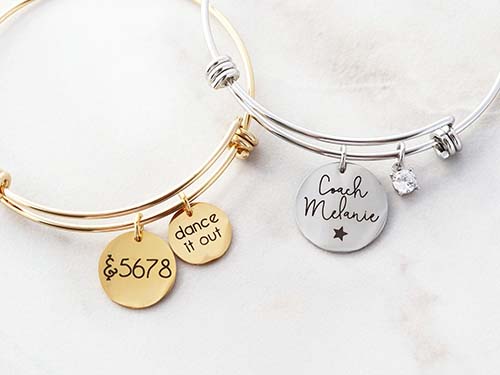 Ballerinas like to joke that they can only count up to 8. Your teacher will crack up at the sentiment of this pretty, golden bracelet. A great gift idea, and cute too.
4. Relaxing "Form" Candles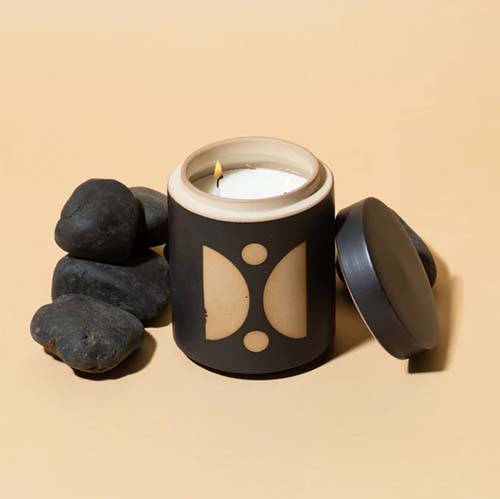 Help that hard-working dance instructor relax after a long day of classes. Their stress will melt away with the nature inspired essences of these artisan soy candles. What's even better is once the candle is gone, the ceramic vessels can be repurposed as jars or vases.
5. Ballet Wrap Top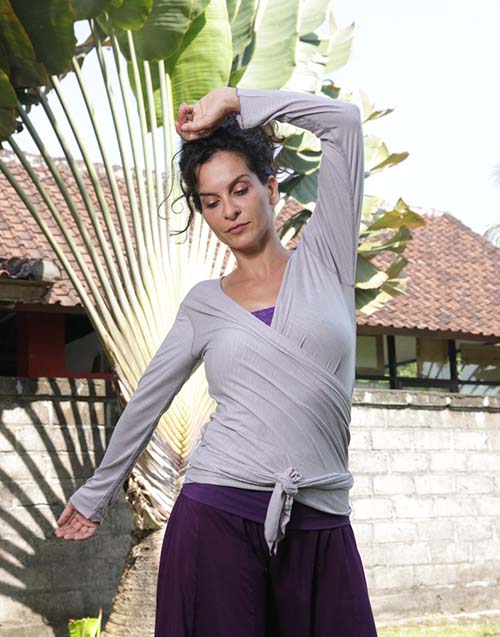 Most teachers have put their pink tights and black leotards away for good. This flattering Yoga top comes in nine different colors and goes with anything. Available in several size and color options.
6. Teach Dance Inspire Keychain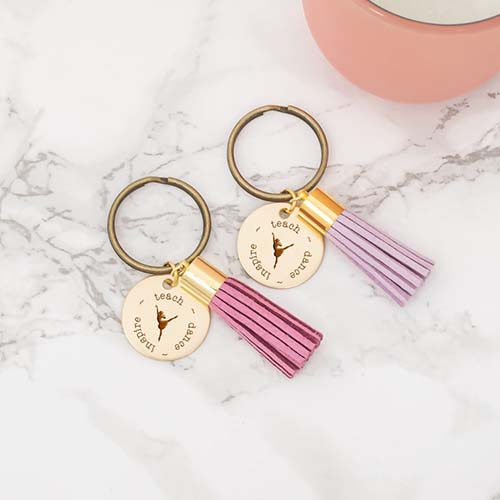 These tiny dancer keychains are so adorable. Your ballet teacher will feel appreciated by this gift, simple as it is, with the leather fob and stamped coin that says "Teach – dance – inspire."
7. Custom Engraved Wooden Ballet Instructor Sign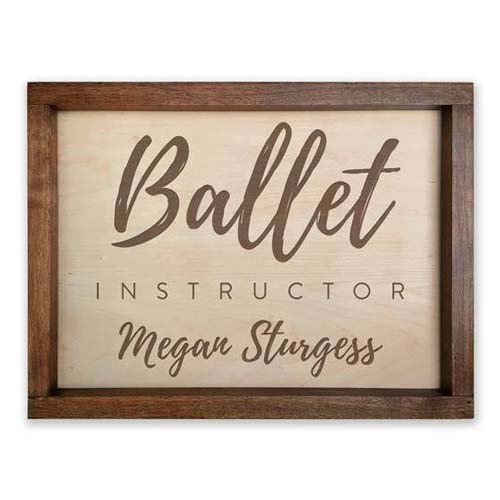 A custom designed and engraved plaque will look perfect hanging on the outside of your teacher's office door, or set up on her desk.
Whether humorous and whimsical (Miss Betsy, Ballerina Maker), or professional and sophisticated (M. Baryshnikov, Director), this is one ballet teacher gift that is sure to be treasured! Available in several sizes and options, fully customizable.
Related: 21 Thoughtful Gifts for Teachers
8. Ballet Journal
Dance teachers take notes. A lot of notes. And they need somewhere to keep them organized. Enter this pretty journal, which has such a lovely cover and features quotes from famous dancers sprinkled throughout the pages.
9. Ballet Teacher Planner
Planners are a must for teachers to keep track of all they do. We like the looks of this one. Filled with lined pages, the cover highlights a quote from Mikhail Baryshnikov, "I do not try to dance better than anyone else. I only try to dance better than myself."
10. Personalized Ballet Tote Bag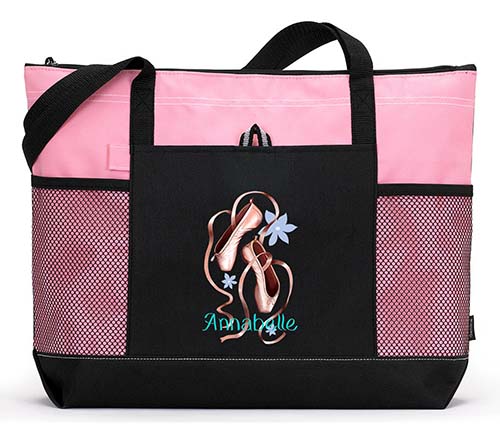 Most ballet bags are designed for children, with gem stones, sparkles, and cartoon depictions of ballerinas on the front. We like this option for their grown-up ballet teacher, a personalized ballet slipper bag. Just the right size for their water bottle, journal, a change of clothes, and a snack.
11. Ballet Teacher Appreciation Gift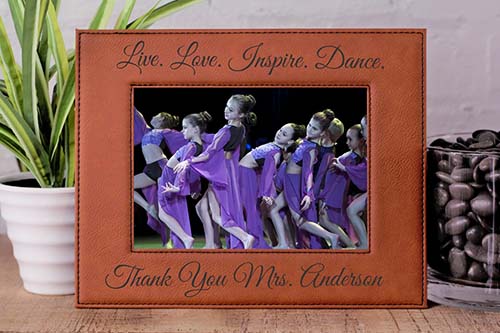 Give your teacher the perfect appreciation gift with this personalized leather photo frame.
Pick out a meaningful picture of you or the whole class, have it engraved with a personal message, and be sure to include a sweet card like this one.
12. Bun Cage Hair Fork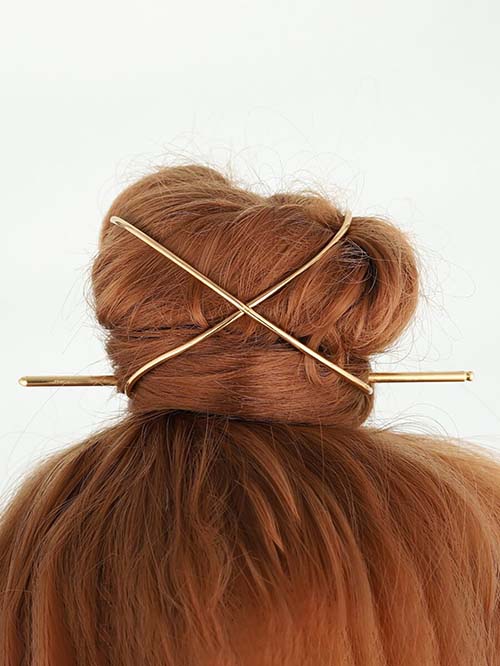 Hair accessories are a pretty way to keep your teacher's hair out of her face while she demonstrates those pirouettes. This bun cage hair fork is functional, practical, and the perfect way to keep that bun in check. What's not to love?
13. Boho Ballet Teacher Headband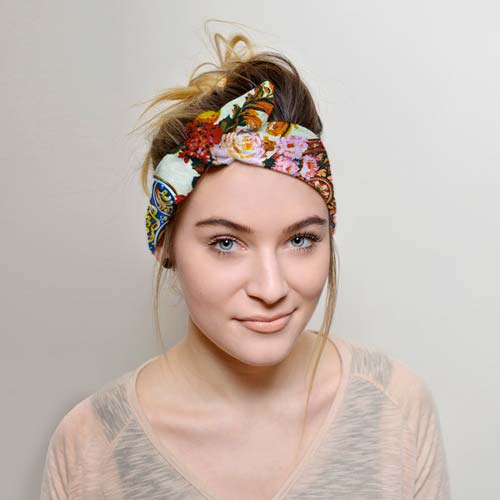 A sweet boho headband brings a pop of color and style to the classroom.
14. Ballerina Inlay Music Box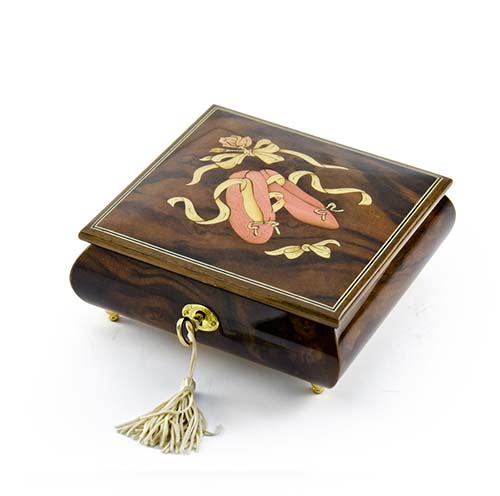 Here's a premium idea that she'll keep as an heirloom. This handcrafted wooden music box features a lovely inlay of ballet shoes and ribbons.
The box opens to reveal a classic spinning ballerina figurine, has space for several small jewelry items, and you can even customize it with your choice of music. It's the ultimate ballet teacher gift idea!
15. Non-Slip Ballet Socks
How about these cute no-slip ballet socks as the perfect gift idea for your ballet teacher.
16. Custom Engraved Thermal Travel Mug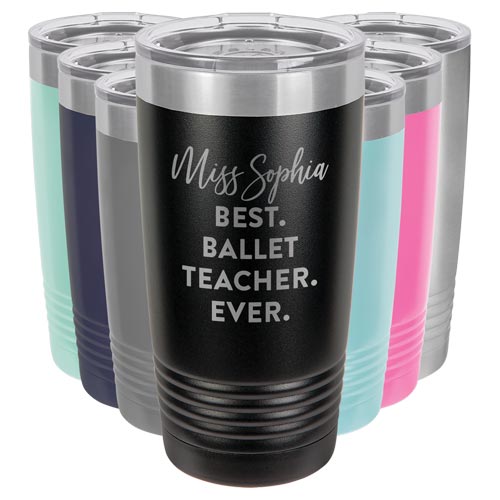 A insulated coffee/tea thermal tumbler mug will keep your teacher's drinks hot for more than 6 hours or cold for at least 24. Of course, we recommend the pink. Available at Northwest Gifts, includes free personalization.
17. Dancin Vineyards Wine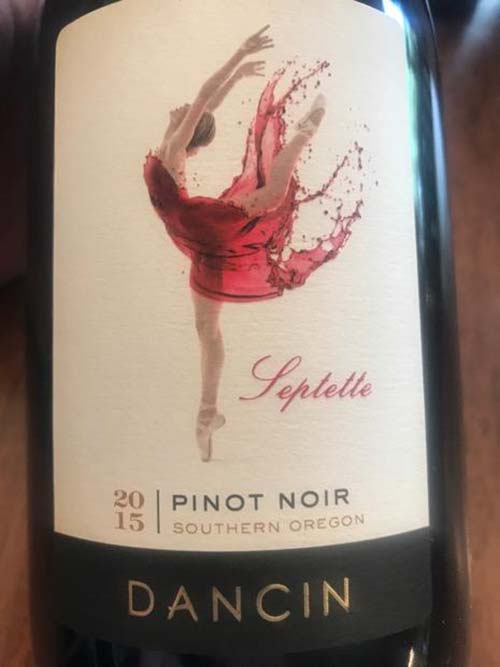 Made in Southern Oregon wine country, Dancin Vineyards' bottles of reds and whites are gorgeously labeled with photos of real ballerinas. A memento to treasure even after the wine is gone. Prices vary with wine choice, but they're all worth it.
18. Custom Stemless Wine Glass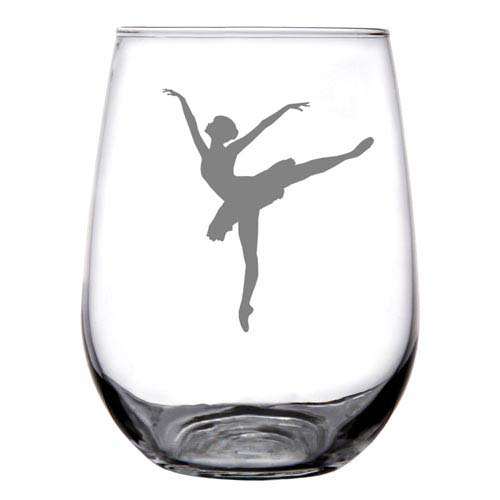 To pair perfectly with your Dancin' Vineyards wine, these stemless wine glasses are a pretty way to unwind after a long day of teaching.
19. GOT BALLET? Car Sticker
A fun take on the classic trope, this Got Ballet? sticker is a fun way for your ballet teachers to decorate their car, laptop, or studio windows.
20. Painted On Pointe Art Print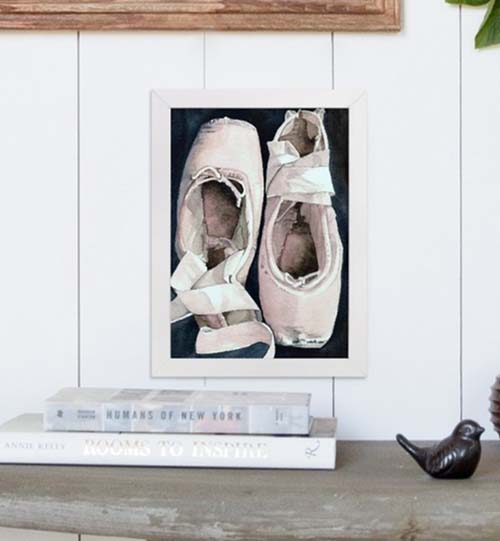 This gorgeous art print will be a perfect addition to their studio or their home. Often used as a symbol of the hard work and dedication required to be a dancer, the pointe shoes are lovingly painted in muted, calming hues sure to fit into almost any decor.
They'll absolutely adore it.
21. Oh Pliés Sweatshirt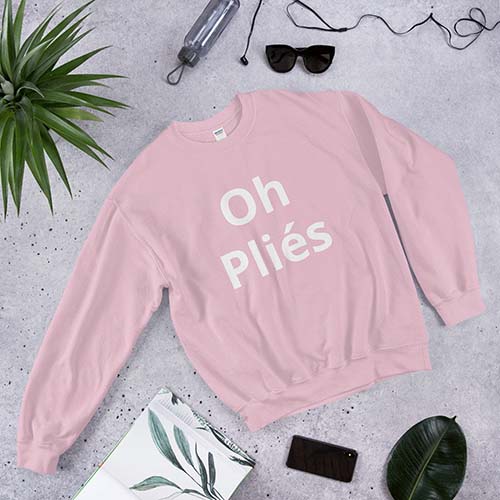 The yoga pants and baggy sweatshirt are classic ballet teacher style. Give her a new one that says "Oh Pliés" and you'll be her favorite forever.
Bonus Gift: Fruit, Cheese, & Chardonnay Gift Box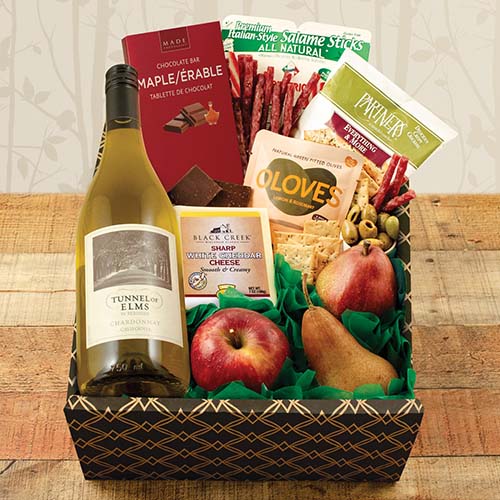 When you aren't sure what gift to give your favorite ballet teacher, a personalized gift box always wins!
Ballet teachers in all walks of life work tirelessly to give your children the finest education in the world.
It may look to outsiders that they are instructing the 'little things' in life, the unimportant or the optional, but a world without music and dancing would be a stifled, dull, and sad world indeed. One where people trudge their feet instead of twirl, and limp along instead of pirouette.
Show your Arts Appreciation with a thoughtful gift for your ballet teacher!
Melyssa Williams is a writer by day (check out her retelling of The Nutcracker, steampunk-style) and a ballet teacher in the evenings and weekends. She lives in Southern Oregon, where she frequently uses pencils to both write with and to keep her bun pinned in place. You can follow her blog here.