If you are like me you think sea turtles are fascinating! Not only are they are mysterious and beautiful, but, sadly, they are also endangered.
Now that I live on the Gulf Coast and have been privileged to see a few I love them even more.
I hope this list of sea turtle gifts for people who love the ocean (and ocean life) will be an inspiration to you.
And I hope it may possibly add to the awareness of these wonderful animals.
Enjoy!
21 Best Sea Turtle Gifts
Our website is supported by our users. We sometimes earn a commission when you click through the affiliate links on our website. See our privacy policy & disclosures for more information.
1. Sea Turtle iPhone Case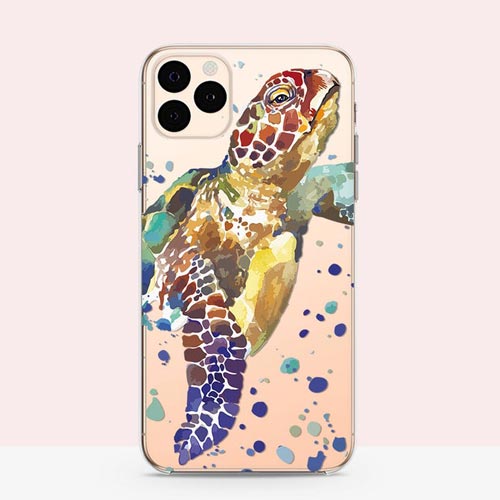 These sea turtle iPhone cases are so pretty! The background is clear, so you will see the color of your phone showing through.
You can choose which device you use, and even customize it, if you message the creator. Such a lovely case.
2. Organic Reusable Sea Turtle Bags
Are you looking for ways to reduce waste, and the amount of trash that ends up in the ocean? These organic cotton sea turtle bags are a great place to start!
Each set comes with three different reusable bags, some of which are perfect for carrying produce.
3. Sea Turtle Bracelet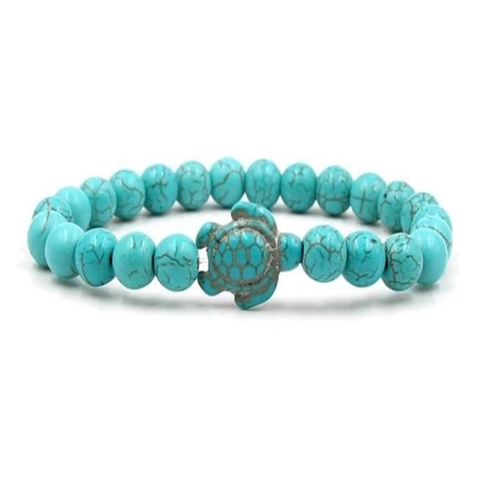 This sea turtle bracelet is super cute, but that isn't even the best part. It comes with a code to track an actual sea turtle!
I'm not sure what witchery is involved in this, but I don't even care.
You get a photo of the turtle, and get to learn about the turtle's habitat, size of shell, how many eggs it has laid, and so much more. So, uh….
Sign. Me. Up.
The bracelets also help support sea turtle conservation, so all in all it is a win win win.
4. Sea Turtle Tumbler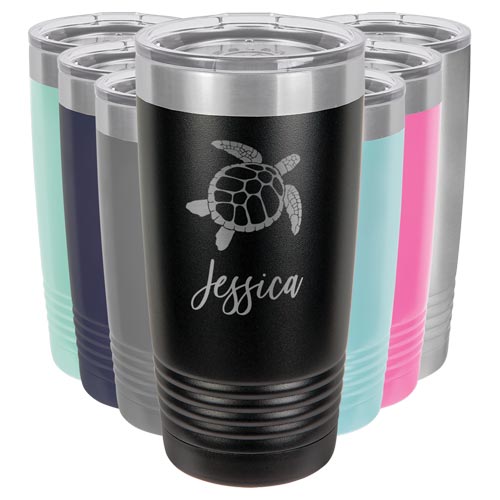 I can never get enough of cups. Who's with me? I am especially a fan of this personalized tumbler, since it has a picture of a sea turtle on it.
Want.
Stay hydrated at the beach this summer with this sea turtle tumbler. (It also pairs well with the reusable straw I'll mention later.)
Related: Best Beach Quotes
5. Underwater Camera
This little underwater camera is amazing! I have one, and I love to strap it to my wrist and take it to the beach. It's lightweight and captures high quality clear photos.
This set comes with everything you need, including a nice carrying case and extra batteries, so you can be sure to capture all of the beauty of the ocean (and hopefully the elusive sea turtles.)
6. Sea Turtle Hoodie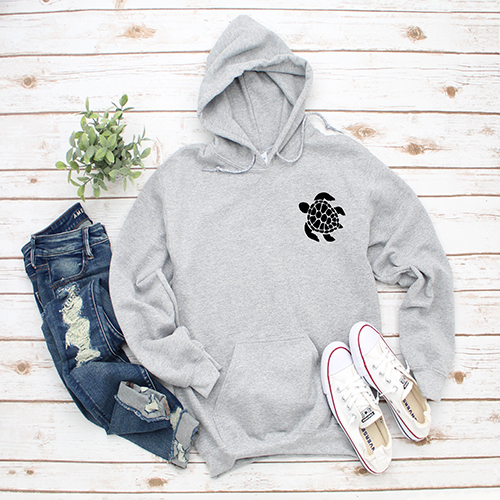 These sweatshirts are great for low key repping sea turtles. Plus, who doesn't love any cute hoodie?
And yes, with these sea turtle hoodies you can choose your favorite color.
7. Portable Metal Straw and Water Bottle
These metal straws are great! They come in their own keychain case (complete with sea turtle emblem) and cleaning brush.
Your sea turtle lover's new drinking straws are made with medical and food grade stainless steel. The set also comes with a cute water bottle.
If you are like me, you think drinking out of straws makes most things taste better, but let's help the sea turtles by not contributing to all of the plastic that ends up in our oceans.
8. Keep The Sea Plastic Free Tshirt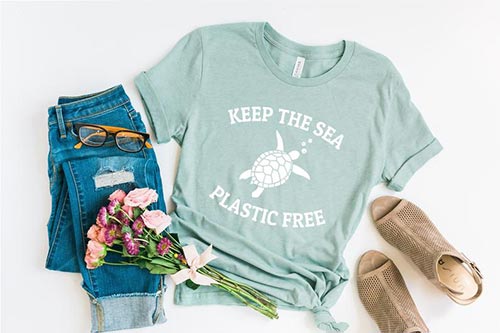 This shirt is super adorable, but also will help bring awareness to endangered sea turtles, and hopefully help stop some plastic from ending up in our oceans.
Not only is this sea turtle t-shirt very soft, it also comes in different colors for a stand-out statement while still being cozy.
9. Sea Turtle Baseball Hat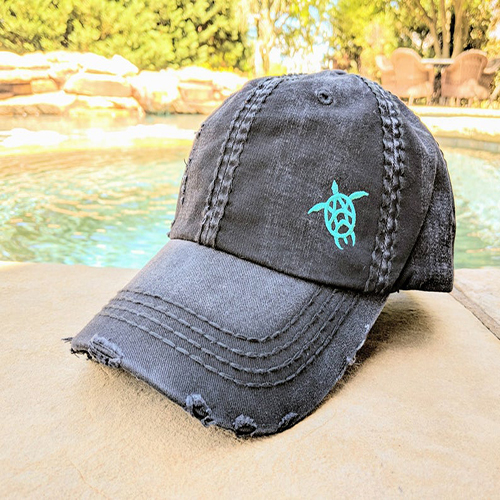 This distressed sea turtle baseball hat would make a great gift idea for ocean lovers. I am adding it to my wish list as we speak.
I like the distressed style, but you also have the option of changing it to a non distressed style, or a high ponytail hat, and comes in many different colors to suit your fancy.
10. Straws T-Shirt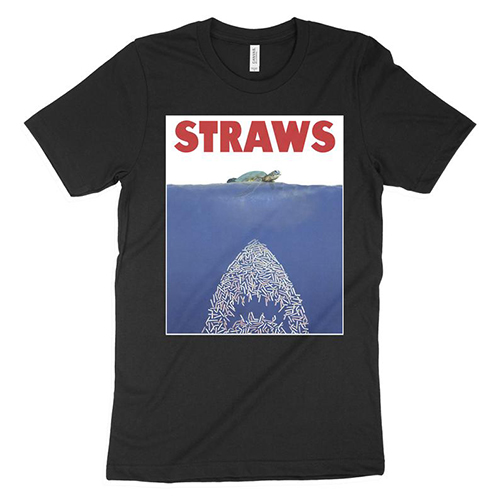 I had to include this straws t-shirt, because it is a parody of the movie Jaws, which I adore.
This shirt is made of a very soft material, has a sea turtle, references Jaws, and helps raise awareness regarding clean oceans.
We're gonna need a bigger closet…
11. Sea Glass Necklace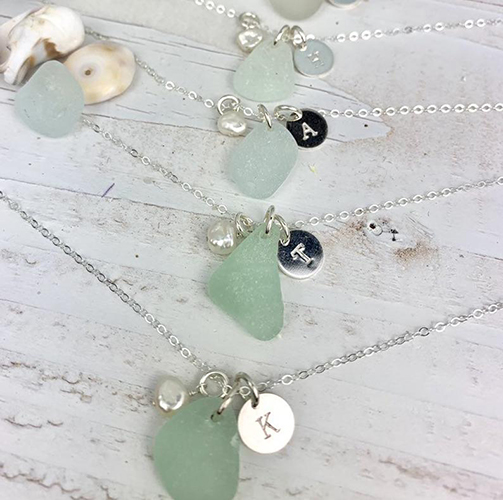 The sea glass pendants on these necklaces are made from sea glass washed up on California beaches.
There is something so perfect and whimsical about sea glass; like a little gift left by fairies or something. I love it.
You can customize your sea glass necklace by picking the color of the glass and an initial for the silver disc.
12. Sea Turtle Adoption Gift Pack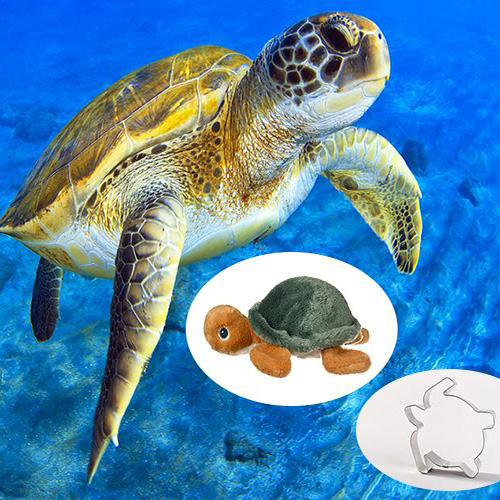 This sea turtle adoption gift package is adorable, and helps support cleaning the ocean and protecting endangered sea turtles. Help keep our oceans cleaner and safer for all marine life.
This package comes with an adoption certificate, cookie cutter, and a sea turtle plush animal.
13. Snorkeling Gear
Q: What's the best way to sea turtles? (Sorry, had to.)
A: Snorkeling!
But really, the best gift for a sea turtle lover is to help her actually see some sea turtles.
Give this fantastic (and cute) snorkeling mask (which includes a camera mount) along with a pair of fins and a dive flag, plus maybe a snorkel vest.
Then, most importantly…. take her snorkeling!
Preferably where there's some sea turtles 🙂
14. Sea Turtle Cutting Board
Bamboo is one of the more sustainable and better for the environment than a lot of resources. This sea turtle cutting board is made from bamboo and is just beautiful!
The other cool thing is that the board also has a hole, so it can be hung on the wall for a nice artsy touch. This would make a great wedding shower gift as well.
15. Sea Turtle Decal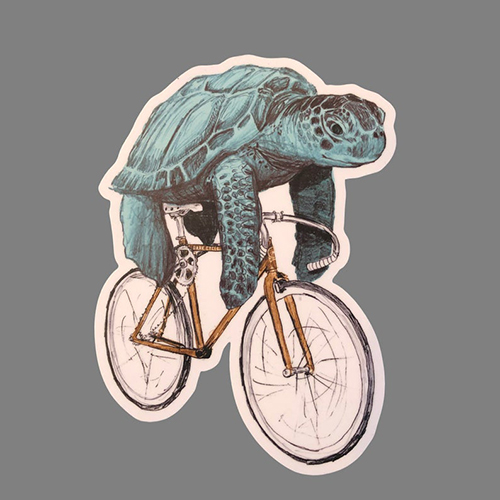 This vinyl sea turtle decal is adorable and funky! Stick it on your laptop, car, journal, or anywhere else you can think of.
This would make a nice little gift for an ocean fanatic.
16. Sea Turtle Scarf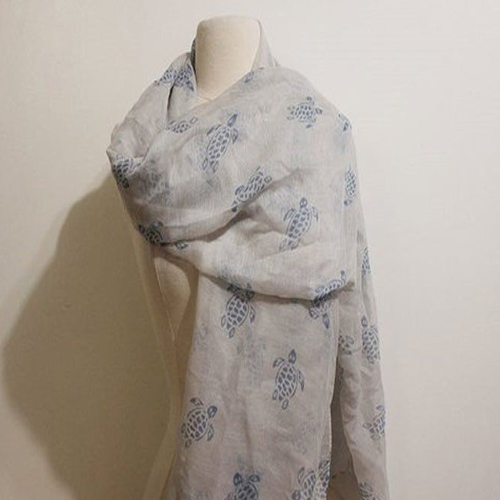 This sea turtle scarf is so whimsical and pretty. I can picture it blowing in the breeze, while watching sea turtles swimming out at sea. 😉
The scarf also comes in many different colors, to suit any taste, and is made of a nice soft viscose material.
17. Snorkeling Lessons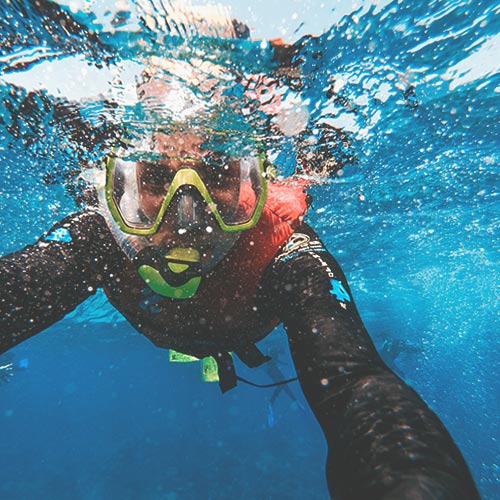 A great gift idea for anyone who loves and ocean and sea turtles would be snorkeling lessons! Give them the gift of that amazing experience.
A snorkeling gear set is also a great idea, by itself, or along with the gift of snorkeling lessons. This set comes with everything you need, including a quick dry mesh bag to carry it all in.
18. Ocean Wave Snow Globe
This ocean wave snow globe is such a unique gift idea. I have never seen anything like it. When you shake it it stirs up silver that swirls like sea foam over a raging surf.
This globe comes in a nice gift box, that makes for lovely presentation.
19. Sea Turtle Baby Blanket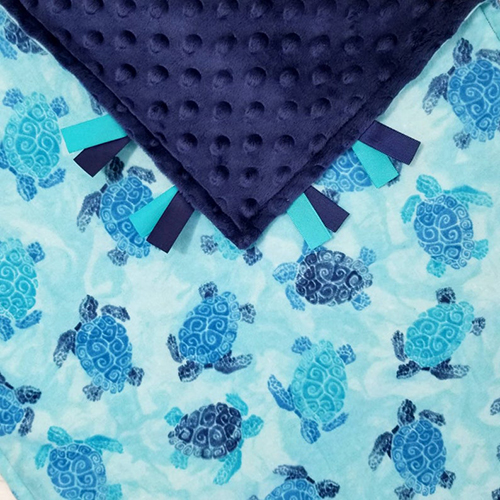 This sea turtle baby blanket is so precious. It is made of soft cotton flannel, and would be a perfect baby shower gift for ocean lovers.
Pretty sure adults would also love snuggling with this little blankie.
By adults I mean me.
20. Personalized Sea Turtle Tote Bag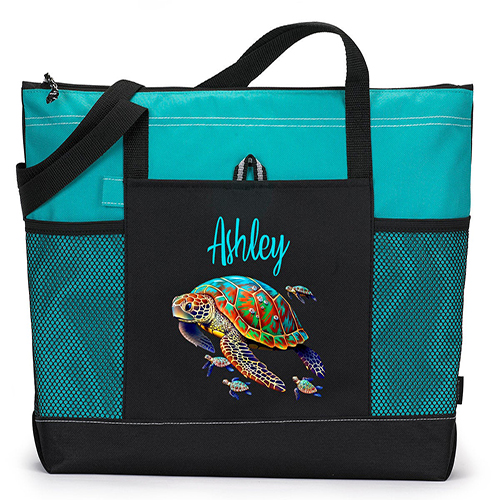 This sea turtle tote bag is perfect for a day at the beach. You can personalize it with your name (or the recipient's name) above the sea turtle design.
The bag has all of the pockets you need for a fun beach trip, including water bottle pockets.
With seven colors to choose from and personalization included, this tote bag is a great sea turtle gift for ocean lovers.
21. Sea Turtle Ring Dish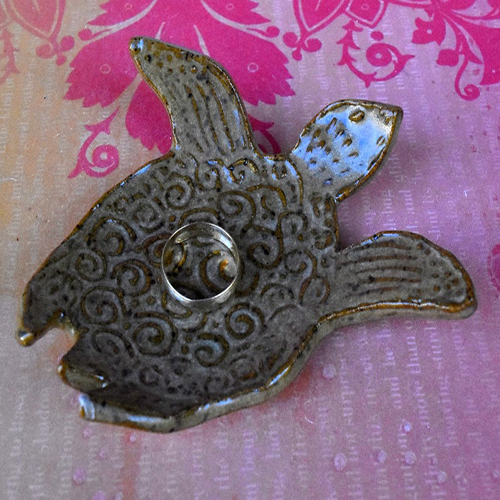 Here is a beautifully carved ceramic sea turtle dish. It can be used as a ring or jewelry holder, and also as a spoon caddy. This would be a perfect addition to an ocean lover's home.
All the Sea Turtle Gifts!
I hope you have found yourself loving sea turtles even more, after reading this post, or at least have found some unique gift ideas for the ocean lover in your life.
If you need further inspiration, here are 21 gift ideas for beach lovers and, for the boating/sailing enthusiast, 21 great gifts for boat owners and sailors.
Plus we have plenty of customizable ideas over at Northwest Gifts. From personalized signs to custom kitchen accessories to fun bird feeders and much more, we'll help you create the perfect sea turtle gift for your ocean loving friend.
May your feet be sandy and your hair be salty.
Read Next: Seaworthy Gifts for Boat Owners