Last Updated on July 31, 2020
You never know when you'll need a quick DIY gift card with a sense of humor. Here are 21 hilarious gift card ideas we've found, for birthdays, Christmas, Mother's/Father's Day, and more. Enjoy!
Hilarious Gift Card Ideas for Birthday
1. This is the youngest you'll ever be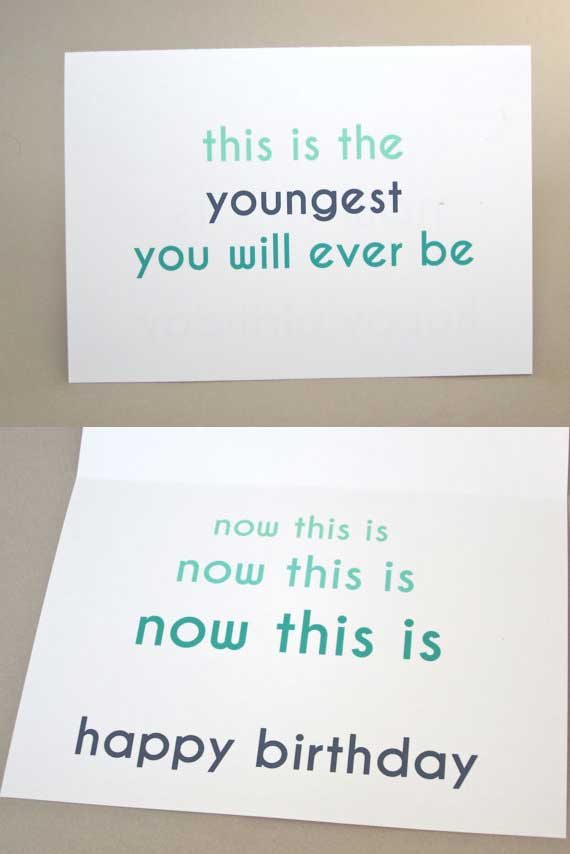 This is the youngest you'll ever be. Now this is. Now this is. Now this is…
2. Let us celebrate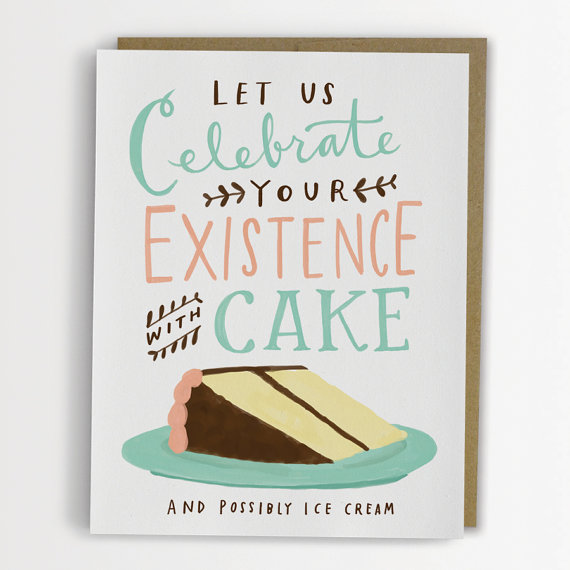 Let us celebrate your existence with cake. And possibly ice cream. And mayhaps balloons.
3. Unintentionally frightening small children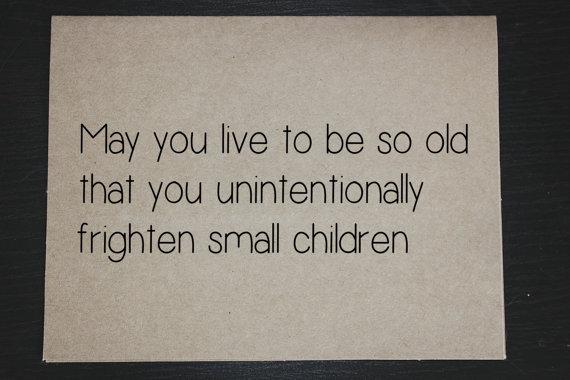 Because wishing Grumpy Old Men on someone is awesome.
4. You're not old…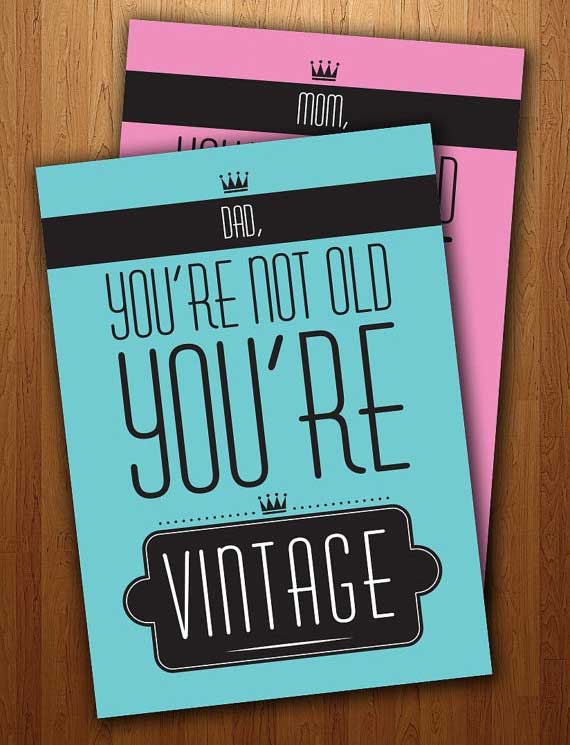 Mom, Dad, brother, sister… You're not old, you're vintage. **wink**
5. In dog years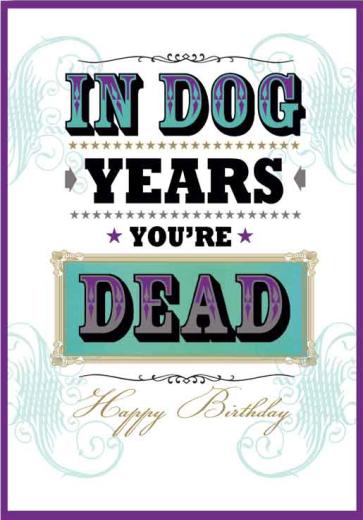 How old would you even be in dog years… like, 900?
6. No age-related jokes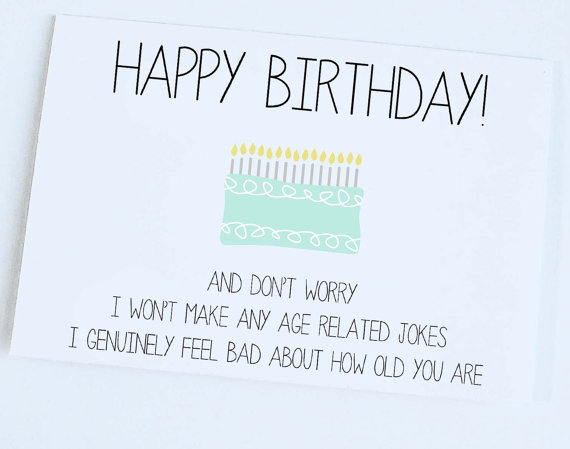 Happy birthday! And don't worry, I won't make any age-related jokes… I genuinely feel bad about how old you are. For reals.
7. Do me a favor…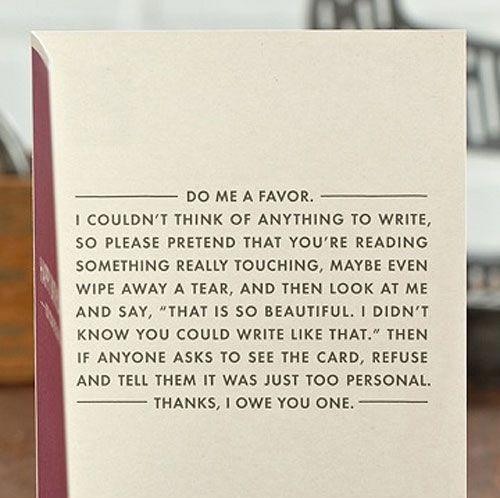 Just fake it.
8. More than a birthday card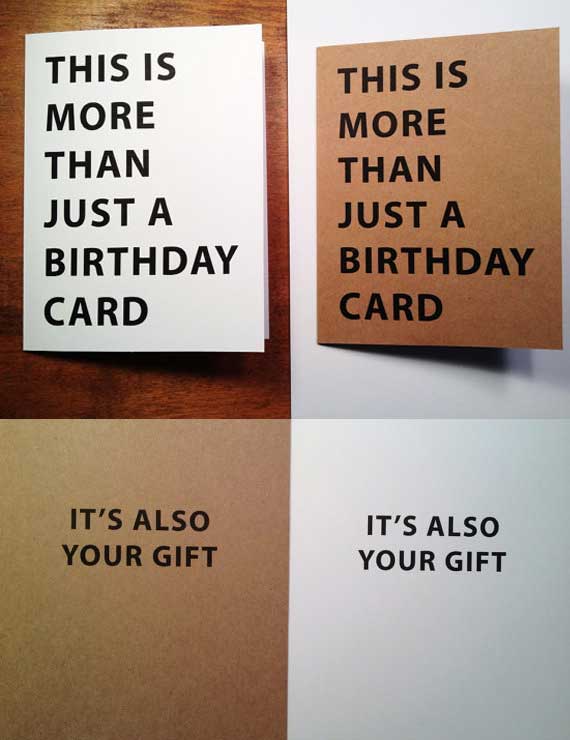 How to get away with not giving a gift. #priceless
9. This card is late because…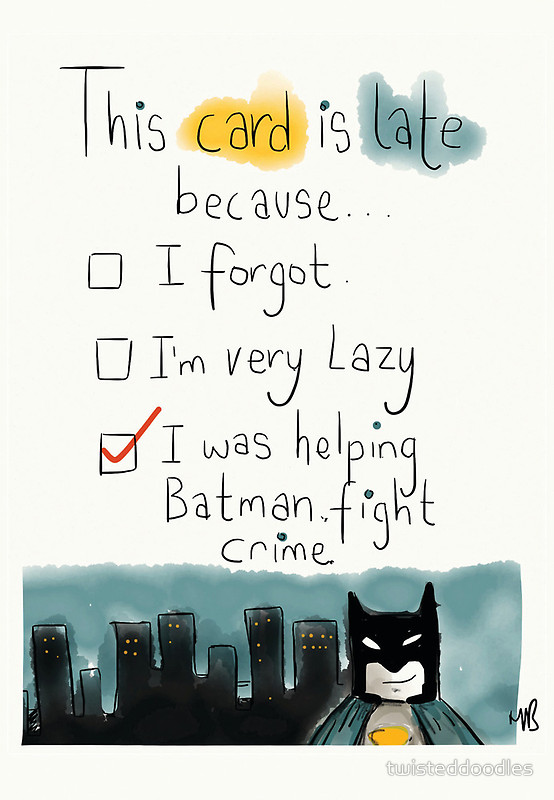 This card is late because… I was fighting crime. Yeah, that's it. Me and Batman, we're totally tight.
10. Who's turning fifty?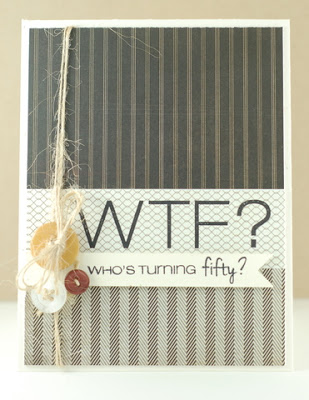 You know what WTF stands for, right? "Who's turning fifty?!"
11. If you were milk…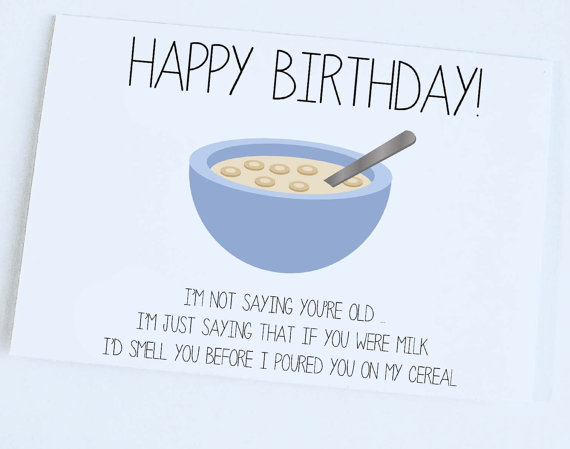 I'm not saying you're old – I'm just saying that if you were milk I'd smell you before I poured you on my cereal. Just to be safe-ish.
Hilarious Gift Card Ideas for Christmas
12. Santa hates you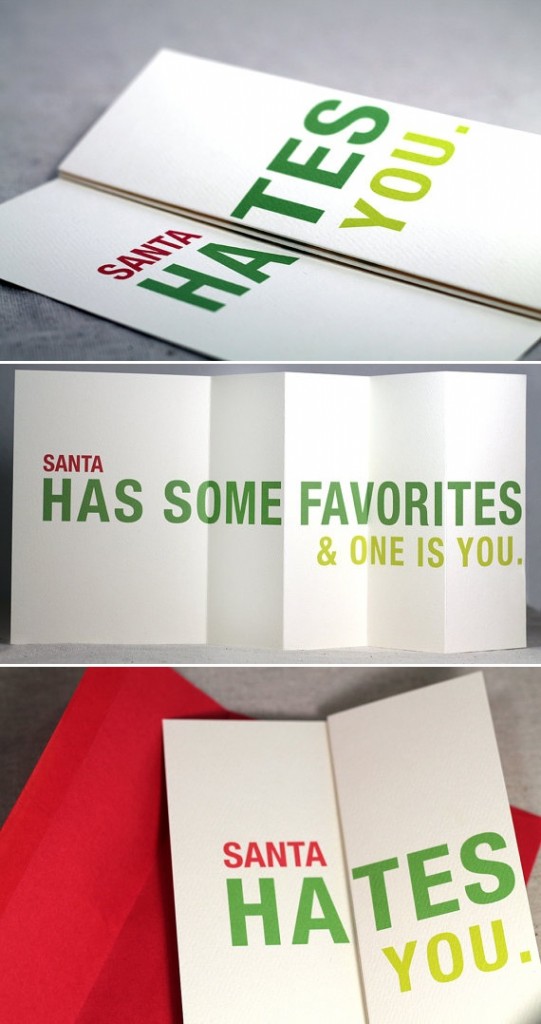 This card reads "Santa Hates You" when first pulled out of the envelope. Unfolded, the "uncensored" version tells the whole story: "Santa has some favorites & one is you."
13. Holiday spirit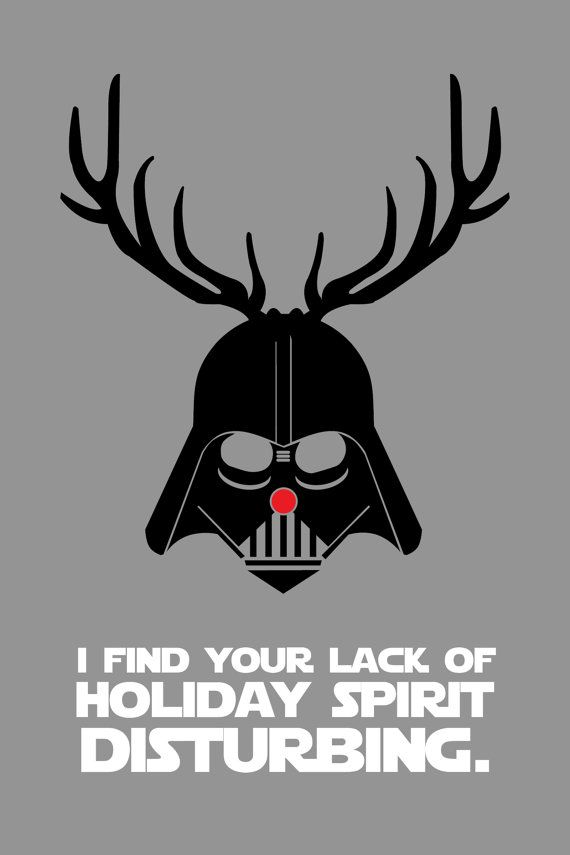 "I find your lack of holiday spirit disturbing." Yeah, well, Darth, we find your bright red Rudolph nose disturbing.
14. Merry Christmas, ya filthy animal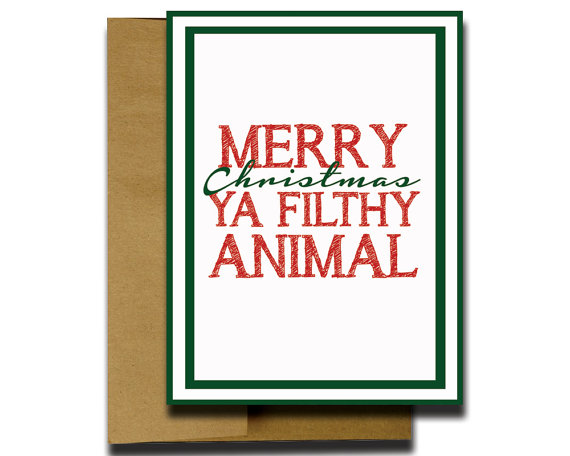 Anyone who lived through the '90s will get love this Christmas gift card.
15. Christmas cookies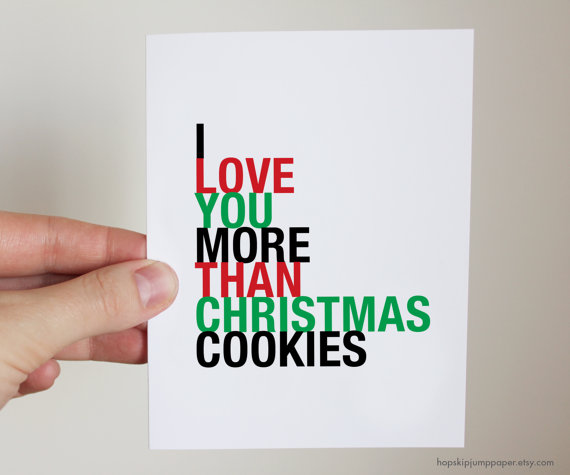 A card that really says something. More than Christmas cookies?! That's a lot of lovin'.
16. 'Tis the season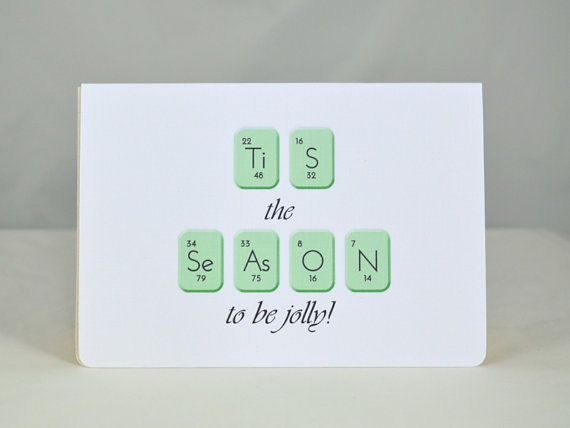 For anyone who *periodically* tells jokes about elements… give them this card along with a stack of Chemistry Cat memes.
17. Eating and crying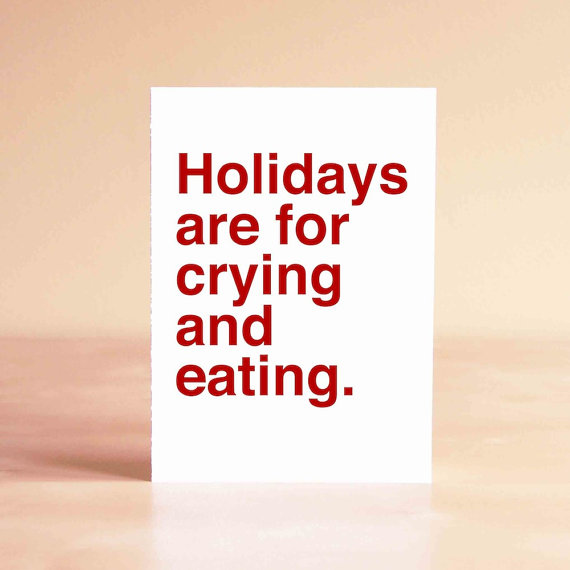 Holidays are for crying and eating. Especially eating.
Hilarious Gift Card Ideas for Various People
18. Without me Father's/Mother's Day card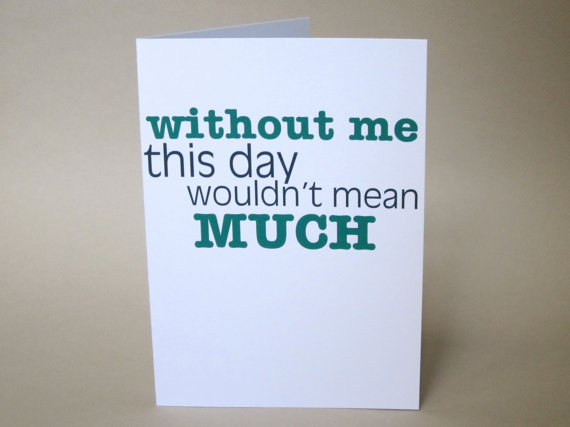 It's true – on Father's Day or Mother's Day, a child can honestly say, "Without me this day wouldn't mean much." Inside reads, "You're welcome."
19. Favorite child for Mother's Day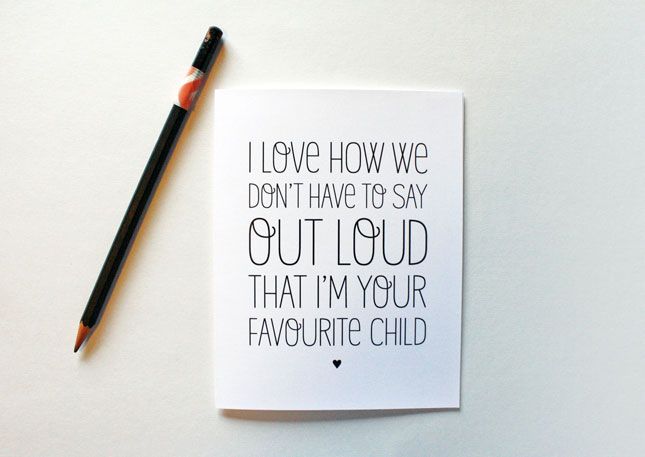 I love how we don't have to say out loud that I'm your favourite child.
20. You've taught me so much!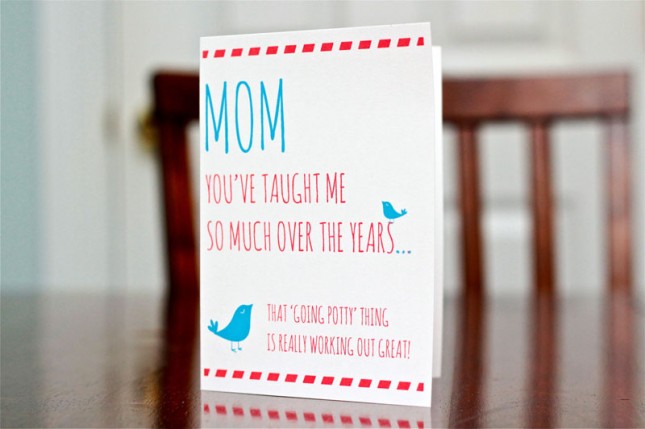 Mom,
You've taught me so much over the years…
That 'going potty' thing is really working out great!
21. So sorry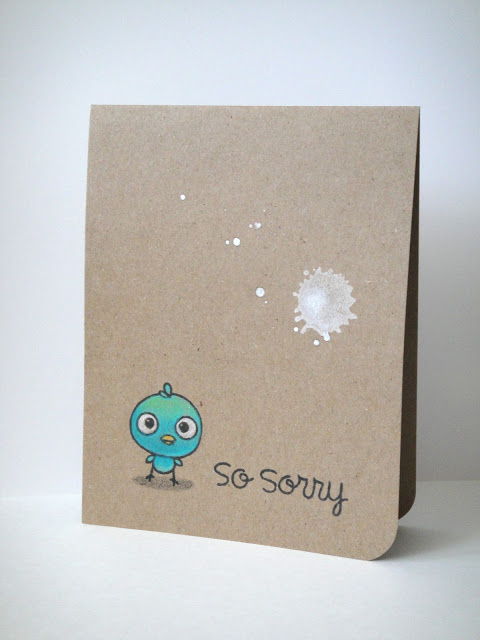 That special gift card for when your gift is an apology covering for an… uh… accident.