Graduating from medical college is a huge deal! In fact, I can't quite put myself in their active recovery/standing-all-day shoes.
They've studied and apprenticed, and studied, and shadowed, and studied, and cried, and studied, and… You get the idea. The bottom line is that they've worked really, really hard, and put in more than a few late nights and early mornings to earn this special graduation day.
So, when your medical school graduate friend or family member is finally ready for that oh-so monumental cap and gown moment, you'll want equally great gift ideas with which to congratulate them.
To help you on your way to the perfect pick, here are some (40, to be exact) exceptional gifts to choose from.
Best Gifts for Medical School Graduates
Our website is supported by our users. We sometimes earn a commission when you click through the affiliate links on our website. See our privacy policy & disclosures for more information.
1. Badge Card Pack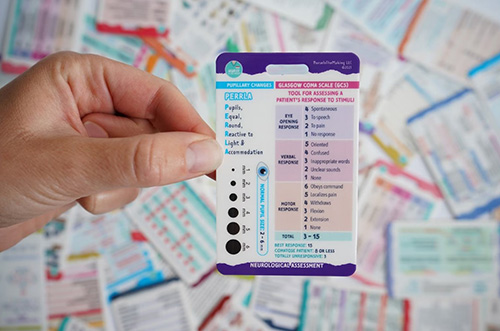 Perfect for daily use, this badge card pack is a life-saver for clinicals! There is so much information that nurses and doctors need constant access to, and now it can be at their fingertips — quite literally.
Easy to carry in a scrub's pocket or to keep at your station for some quick and easy review.
2. Ring Holder Necklace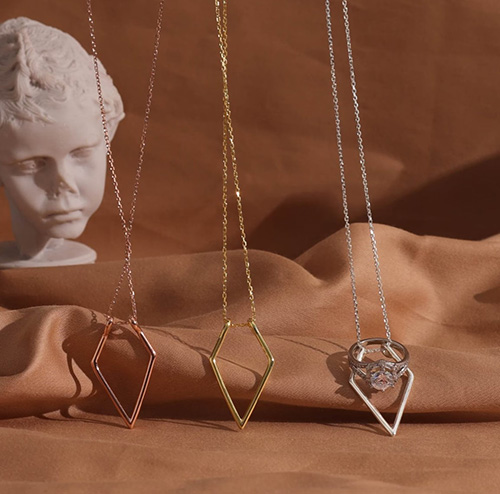 Nurses and other medical professionals aren't really allowed to wear rings. After all, they're hardly sanitary and those tight gloves are already hard enough to get on and off!
But you don't want to leave important and treasured rings at home or in a locker either. To the rescue is this lovely ring holder necklace! Easy to tuck into your scrubs, but out of the way from germs and debris.
3. Personalized Glass Coffee Mug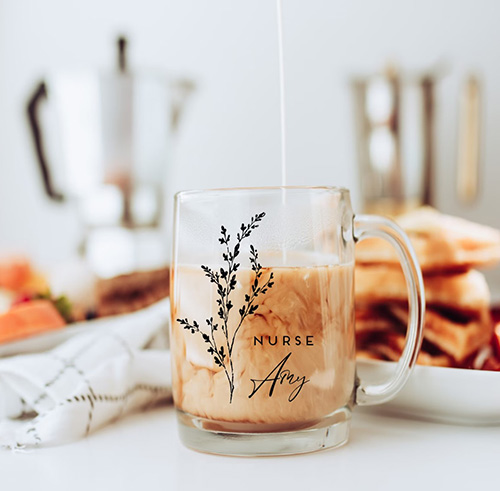 This coffee mug is totally personalized just for them! A great size — not too little, not too ginormous — this mug will be their favorite no matter which crazy long shift they're working this week.
And it's unique and cute as a button. A win-win and such a great idea.
4. Lots of Chocolate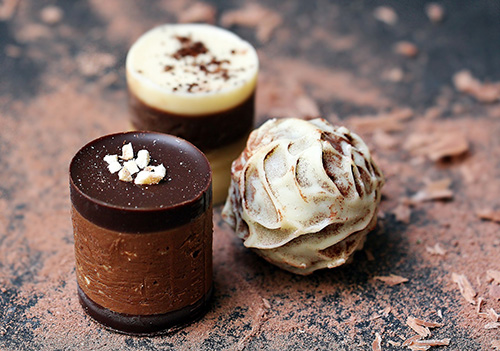 Need a boost after all that studying? Now that school is behind them and the future is looking ever so bright for your new graduate, they need chocolate — lots of chocolate!
Not to worry if they go a little overboard in eating, because another shipment is coming next month. Artisanal and delicious, they makes great gifts for medical school graduates.
5. Health Care Affirmations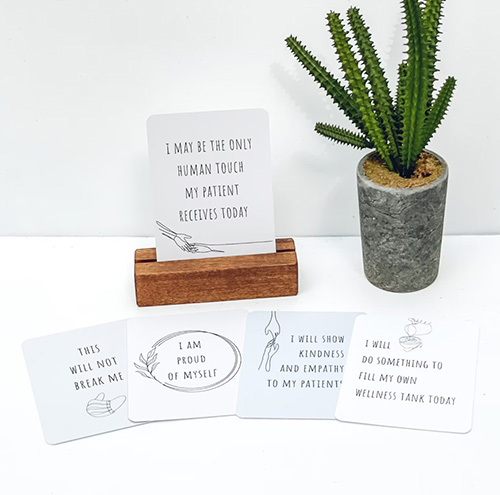 Entering into the medical field can be a trying time! It's a vocation that comes with a high amount of stress, demands, and long hours.
These healthcare affirmation cards are just the boost that they need! Remind them why they do what they do, and get inspired to keep up the good fight.
6. Graduation Flowers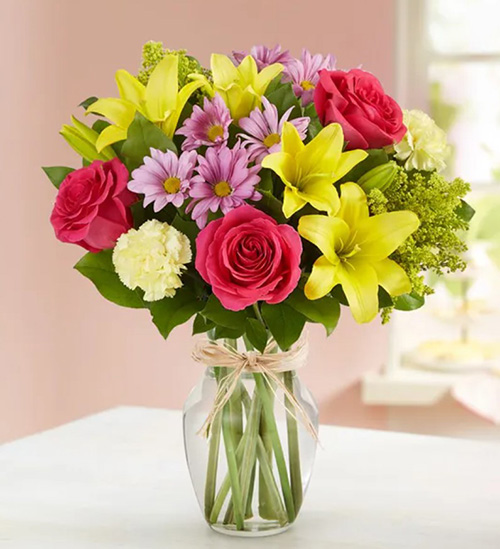 Sending flowers is a perfect way to show you haven't forgotten their big graduation day, even if you can't be there in person!
A gorgeous bouquet of fresh blooms will be so appreciated — and the fragrance? Everything you could ever want to bless your nose with. Flowers make great classic gifts for medical school graduates.
7. 3D Personalized Medical Sculpture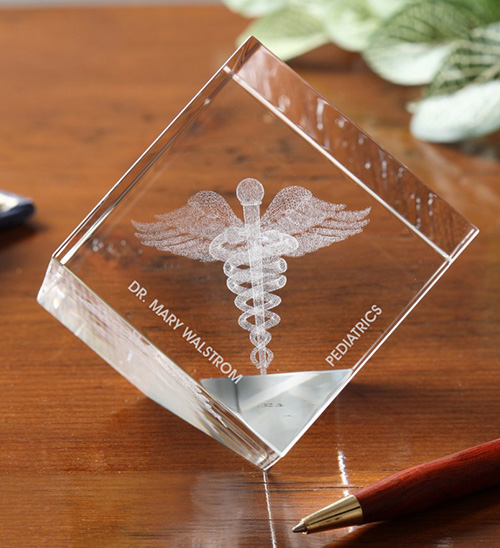 This crystal medical sculpture is 3D and totally personalized, making it a unique and tailored gift like no other!
It will look so classy and elegant on their desk, and it will remind them of how far they've come and all they've worked hard to achieve.
8. Framed Diploma
This diploma frame is an easy and perfect gift option! That diploma came with a lot of hard work, sacrifice, blood, sweat, and tears.
Well, we hope there wasn't too much blood — at least not theirs! Frame that treasured piece of paper well, so it can hang on their wall for many, many years to come.
9. Brooks Ghost 15 Shoes
Giving them much needed, yet practical gifts is a no-brainer! How about these wonderful and comfortable shoes from Brooks?
They are about to be on their feet for crazy long shifts (sometimes 12 hours at a time!). They need — no, deserve — this special gift for their barking dogs.
10. Custom Graduation Bottle Opener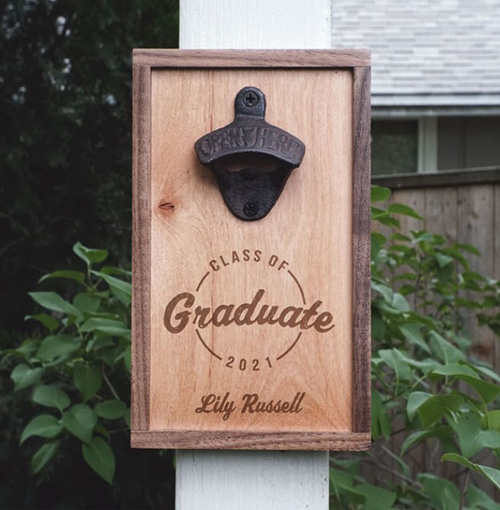 For a lovely and functional personalized gift for your new doctor, look no further than this great custom graduation bottle opener.
It will come in handy after long shifts at the hospital when they're craving something frosty and refreshing to drink. And no more scrounging around in the junk drawer, looking for that long lost, rusty bottle opener!
For a medical bottle opener, check out this version!
Best Nurse Graduation Gift Ideas
11. Stamped Stethoscope Tag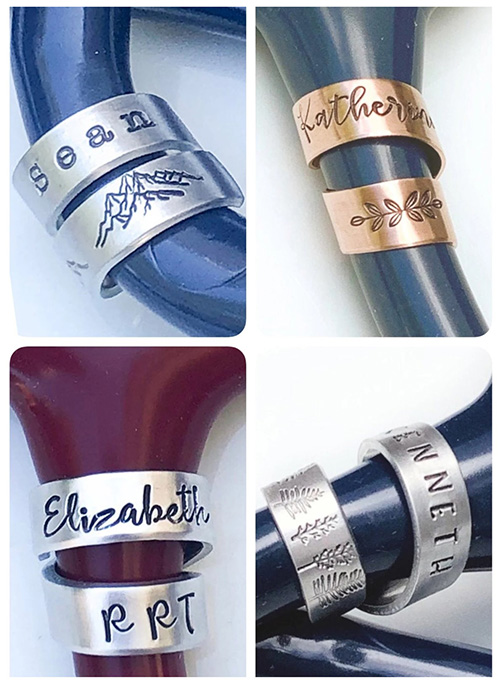 This stamped, high-quality stethoscope tag is so cool! Totally unique and special, you can even choose your font.
No more mixing up your stethoscope with anyone else's (accidentally or on purpose), this will come in ever so handy for clinicals and rotations.
12. Silicone Nurse Memo Bracelet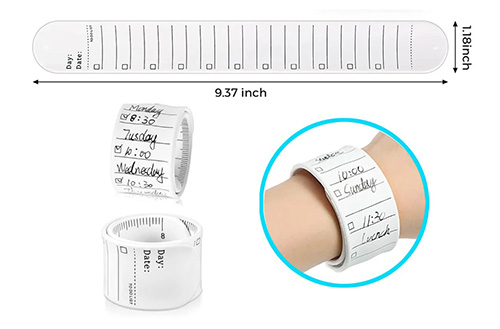 For a wonderful and useful gift, this silicone nurse memo bracelet cannot be beat!
Reusable and waterproof, you won't need scratch paper for making a quick note about your patients — instead all you need is your own wrist… If you're looking for practical and unique gifts for medical school graduates, then this is a fantastic idea.
13. Graduation Sugar Cookies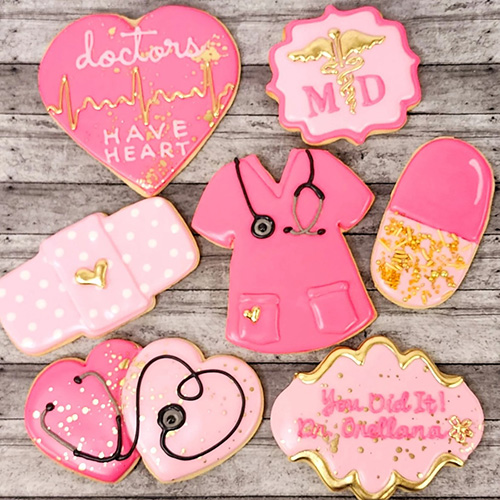 Who wouldn't appreciate eating their weight in cookies after graduating medical school?
Cookie Monster himself would make short work of these yummy and clever desserts. So sweet to look at, and even sweeter to munch! Tossing a few in their lunch box will surely brighten up those early days as a medical resident.
14. DIY Medical Scrub Caps
For a truly personalized touch, try these DIY medical scrub caps!
They'll love knowing you didn't just buy something at a store or go online for them — you actually learned a skill and put together a gift with love. Sometimes it's all about the little things.
15. Fake Nails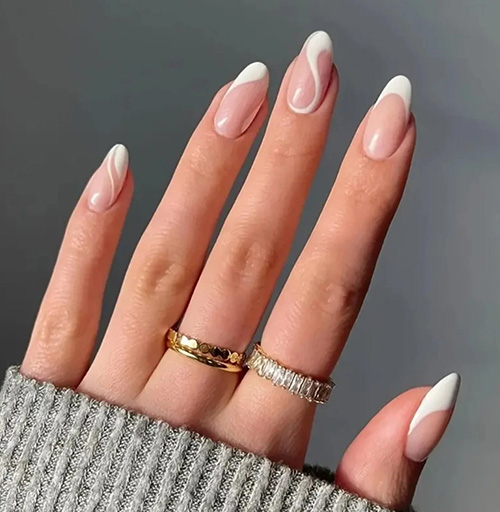 For a special night out (or a graduation ceremony, maybe?) she'll want some beautiful nails to show off. But nurses and doctors keep their real nails cut nice and short for sanitary reasons.
That's when fake nails come into play! Easy to put on and easy to remove, they'll make her feel like a million bucks on her days off.
16. Weighted Blanket
Patients, clinicals, rotations, shifts…they all make for some sleepless nights! This weighted blanket is here to rescue their slumber (or lack thereof). 
It provides just enough weight to make them feel secure and snug as a bug in a rug. Or, in this case, a doctor in a weighted blanket!
17. Grey's Anatomy Scrubs
Ditch those boring old one-toned sets of scrubs and reach for these instead!
These Grey's Anatomy scrubs will be the hit of their floor and all their coworkers will want to know where they found them (that's you, oh wise gift giver). They can be their very own Meredith Grey!
18. Nurse Name Plate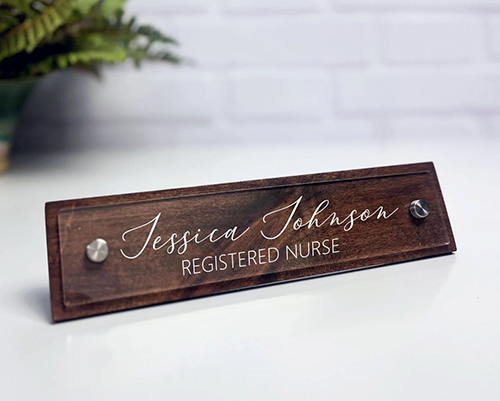 Bring some whimsy and fun to their medical office with this great looking nurse name plate! They've earned the right to claim their space after all.
The beautiful wood really shines in the background and is a classy touch for their office.
19. Much Needed Vacation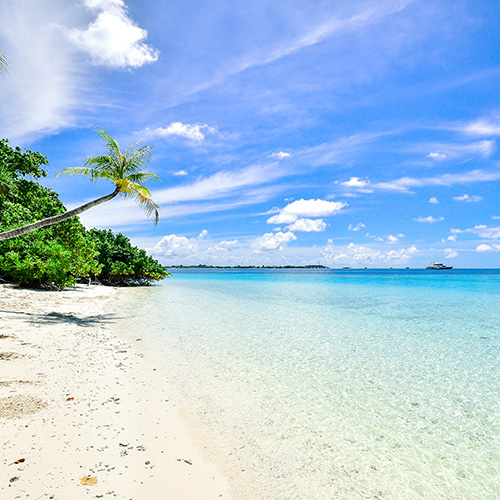 A personal experience is always a much needed and much appreciated gift option!
Forget sending flowers or wrapping up yet another blender/toaster-oven/InstaPot — instead give them a vacation that is one for the record books. They can rest up and restore their sleep cycle before their residency destroys it once again.
If you're looking for something they'll never forget, then experiences make just the right gifts for medical school graduates.
20. Best Nurse Ever Custom Tumbler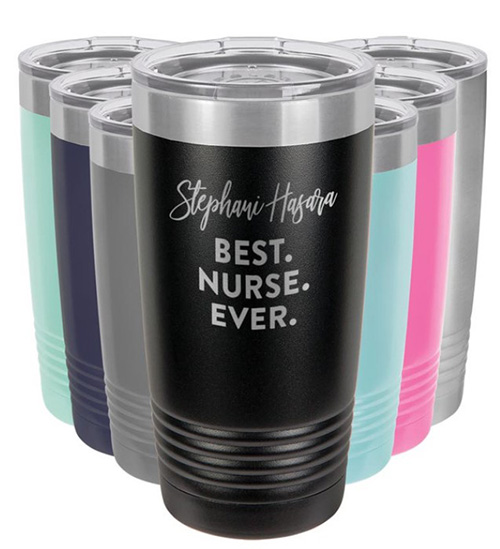 This stainless-steel custom tumbler is vacuum sealed and looks expensive, doesn't it? Say it isn't so! Well, it's not!
For the best nurse ever, this tumbler will be a God send. It will keep their cold beverages frosty and refreshing, or their hot tea or coffee piping and fresh.
Best Graduations Gifts for Doctors
21. A Wise Doctor Once Wrote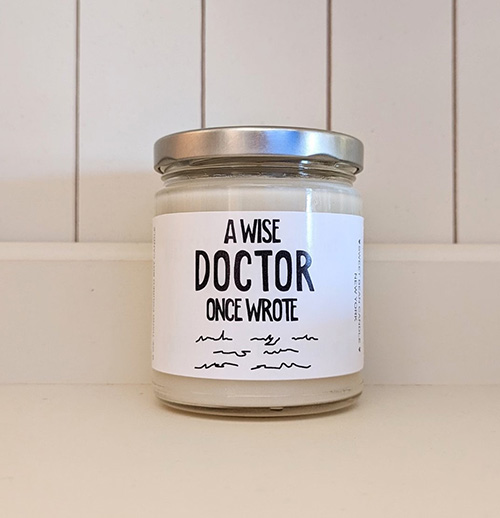 Make them laugh with this funny candle! They'll love the tongue in cheek humor, but will also love the delightful fragrance of this gift.
You can choose from all sorts of odiferous delights, like apple maple bourbon, fruit loops, Georgia peach, or north pole.
Related: Hilariously Funny Graduation Gifts
22. Rose & Truffles Congrats Gift Basket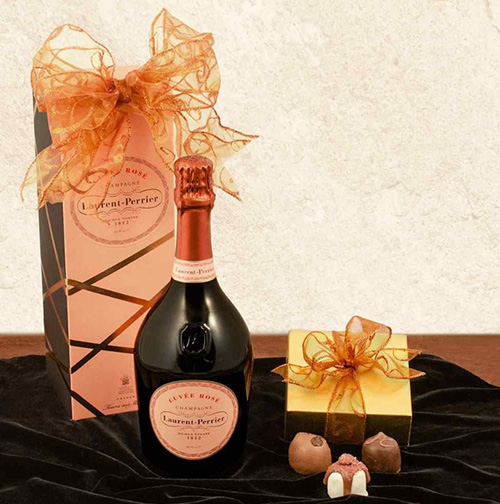 Give them the best since that's what they are — the best! This rose and truffles congratulations gift basket will bring them endless delight.
Well, maybe not endless…they'll get to the bottom of the wonderful treats sooner or later!
23. Doctor of Medicine Personalized Plaque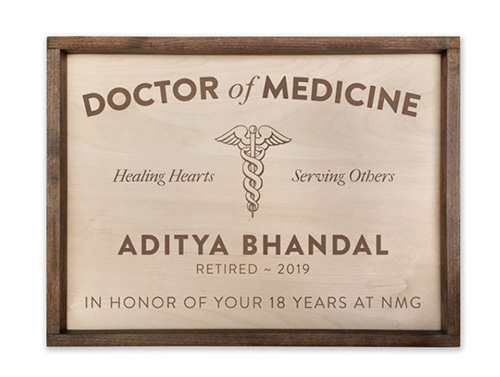 Spruce up their new office space, lobby or waiting room with this great doctor of medicine personalized plaque!
Handsome and unique, it really has timeless appeal and will look amazing on any wall space. Great for home or work, it will bring them years of use and enjoyment.
24. Personalized Lab Coat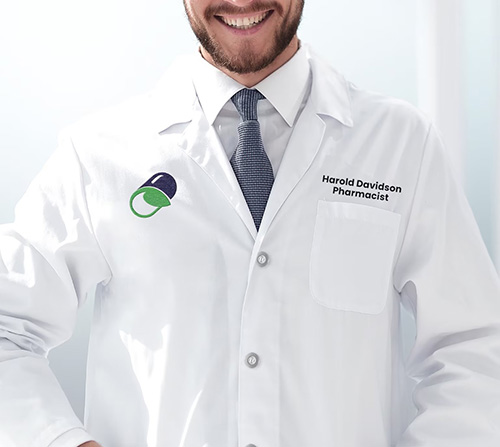 Great lab coats are hard to find, but we did it! This one is personalized so no fear of getting it mixed up with someone else's during those frantic business hours.
It's everything you need — just add a faithful nurse or fellow intern!
25. Engraved Glass Business Card Holder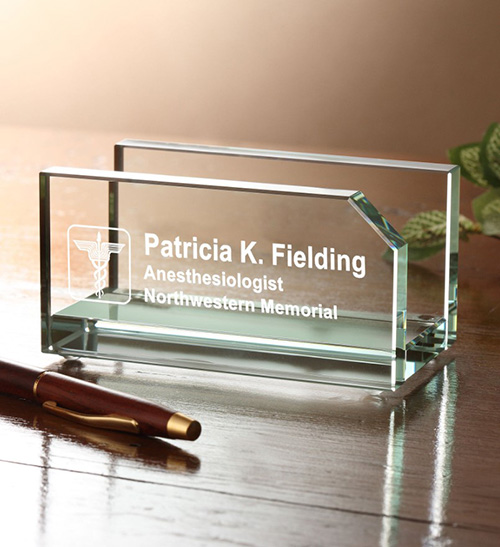 Keep your new collection of business cards organized and handy with this engraved glass display holder!
No need to fumble through your pockets or wallet when you have this great piece out on your desk within arm's reach. The engraving adds that extra-special, personalized touch.
26. Custom Medical Cufflinks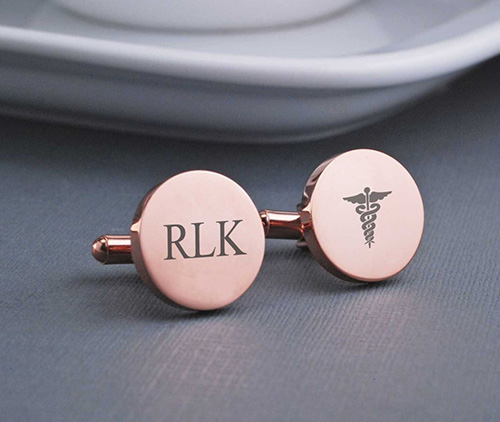 For a custom gift that they will love, how about these medical themed cufflinks?
Totally unique and personal, they add a bit of sophistication and flair to the ensemble. Perfect for date nights, work lunches, and business trips don't you think?
27. 14K Gold Medic Necklace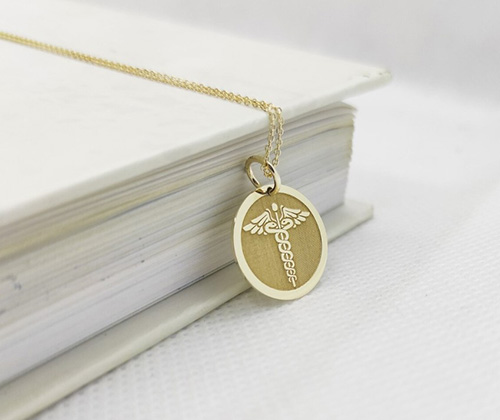 Isn't this 14k gold medic necklace exquisite? It will bring to life ordinary, day-to-day scrubs, or transform a weekend going out outfit!
So pretty and dainty, but sure to last a lifetime. It will be a favorite accessory in no time at all.
28. Instant Pour Over Coffee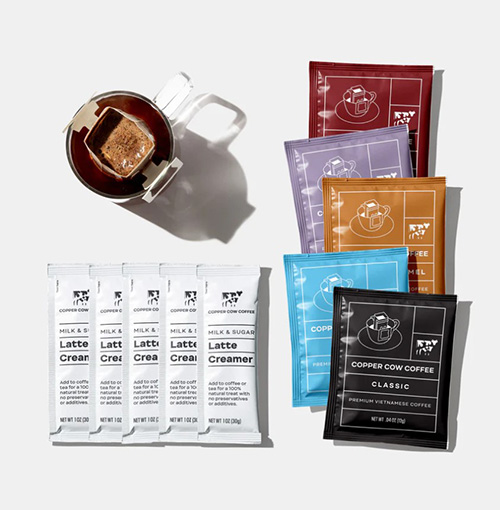 We need caffeine over here, stat, doctor! This instant pour over coffee is so much better than the cafeteria version at work.
Not to mention so much more affordable than constantly driving through that overpriced coffee shop! They'll love the taste and the boost it gives their day.
29. Medical and Health Magazine Subscriptions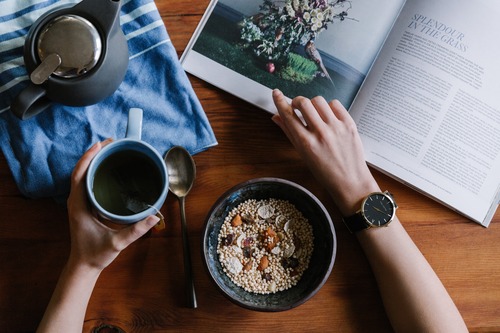 Stay up-to-date and in the know with a medical and health magazine subscription! Or two! It's easy to keep your education going with small articles that can be read in the bath, in between shifts, or on your lunch break.
We love magazines — they're flexible enough to tuck in your purse or backpack, and look great on your coffee table.
30. Engraved Medical Bird Feeder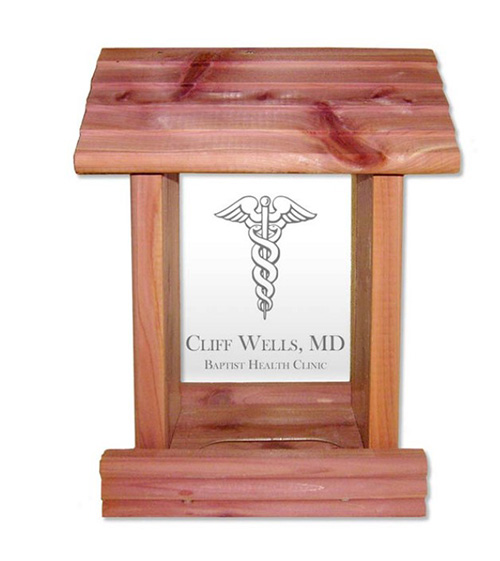 This cedar wood engraved bird feeder is a wonderful gift! Nature lovers and outdoor people will get a kick out of watching their fine, feathered friends snack away with this feeder.
You can engrave it however you like, making it a truly unique present that your medical school graduate will love.
Related: Best Gifts for Doctors that Have Everything
Best Residency Graduation Gift Ideas
31. Portable Phone Charger
No one likes a dead phone, but when you're working nights at the hospital it's even more frustrating. To the rescue is this portable phone charger!
It's ultra compact, but packs a punch and will have their phone up and running in no time at all. We want one in every location we're ever in, honestly!
32. Handmade Doctor Cards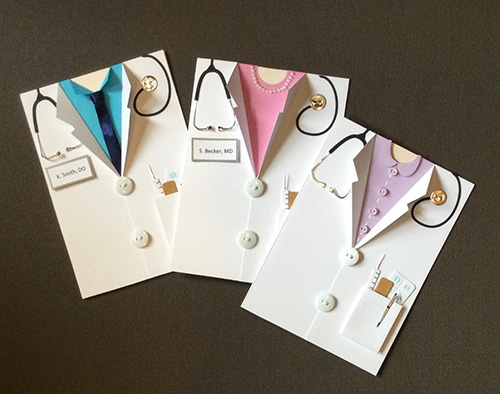 These cute cards are the gift! Or pair them with a gift card to their favorite coffee house or restaurant for a bomb present that they'll love.
They're adorable and unique, and you definitely can't find them at your local Hallmark!
33. Personalized RN Sweater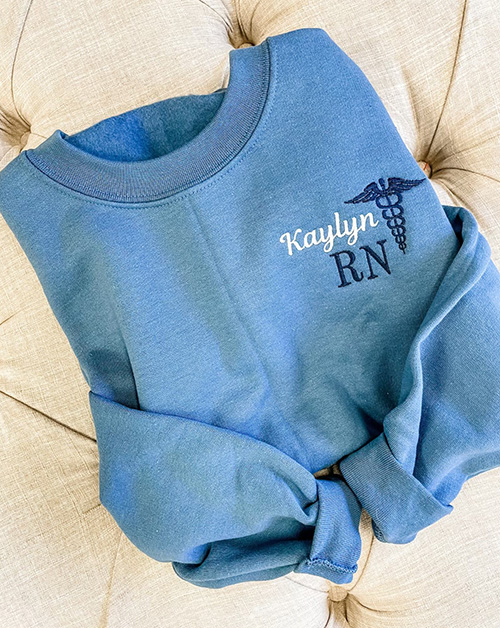 When they finally get a couple of days off, they'll love lounging around in this personalized RN sweatshirt!
So comfy, soft and warm, it will be their new go-to for when they hop out of the shower after getting off a long shift. Looks great with everything from jeans to shorts to pajama bottoms.
Related: Cozy Gift Ideas
34. 3M Littmann CORE Digital Stethoscope
This digital stethoscope is a piece of medical equipment that they will geek out over, for sure!
It's a high quality tool that will carry them through years of residency and private practice. They'll love having it at their side as they grow and learn throughout their career.
Need a non-digital stethoscope? Check out this option!
35. Linen Nurse Tote Bag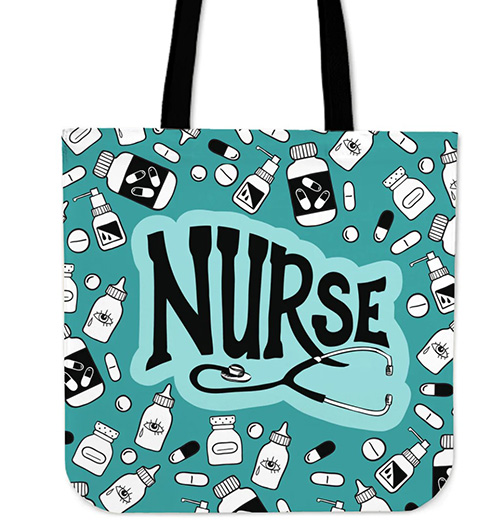 This tote bag is so cute and will come in handy every day of the week! It's bright and cheery so even when you've had a hard shift, it will bring a smile to your day.
Totally roomy and washable, too. Great for work, running errands, or lugging around all those medical textbooks you're still referring to.
36. Positive Potato Crochet Residency Gift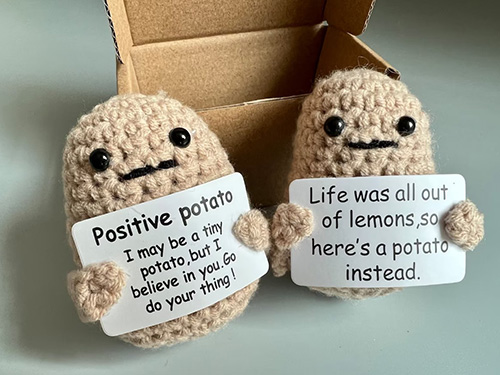 When life is out of lemons, how about a darling positive crocheted potato instead? Everyone's favorite vegetable (err, starch) is the most whimsical and adorable gift ever.
If you're looking for unusual, sweet, and most meaningful gifts for medical school graduates look no further!
37. Arch Refresh Heated Foot Massager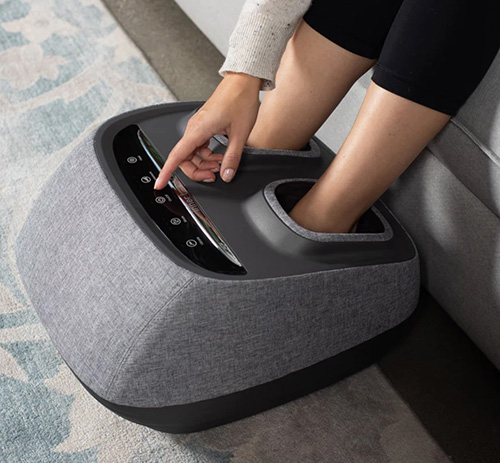 For a thoughtful gift that is also practical, this arch refresh heated foot massager is perfect! Those tired feet need some pampering after walking up and down the hospital corridors all day long.
Keep their toes and footsies refreshed and renewed — almost like they've had a pedi and a professional massage!
38. Monthly Wine Subscription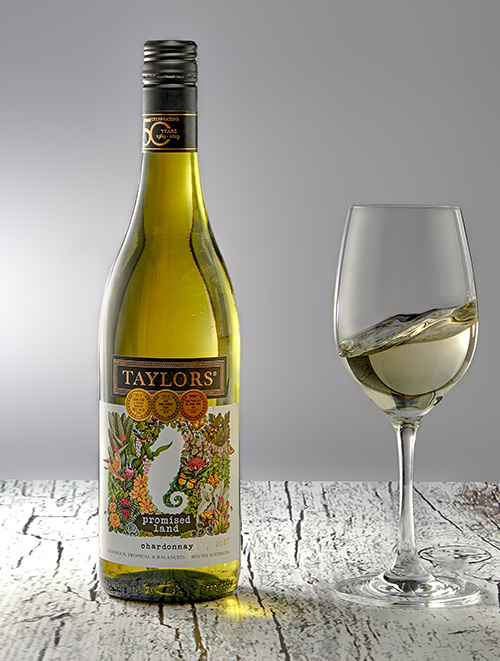 They'll love having some wonderful bottles of carefully curated wines delivered right to their door! One less thing to add to their grocery shopping list, after all.
These yummy wines will be enjoyed each and every month, and they can discover new and exciting favorites (and maybe share them with you).
39. Coffee Cup Badge Reels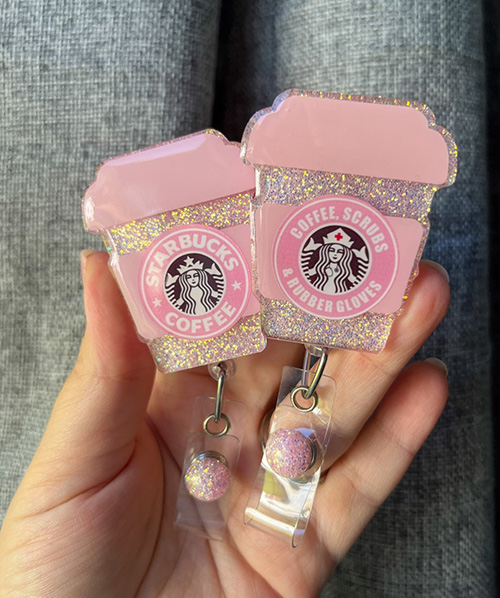 Coffee, scrubs, and rubber gloves, darling! These cute coffee cup badge reels are delightful for cheering up their ordinary scrubs, and come in handy, too.
No one else will have a badge reel that is quite so THEM.
40. Mini Badge Reel Accessories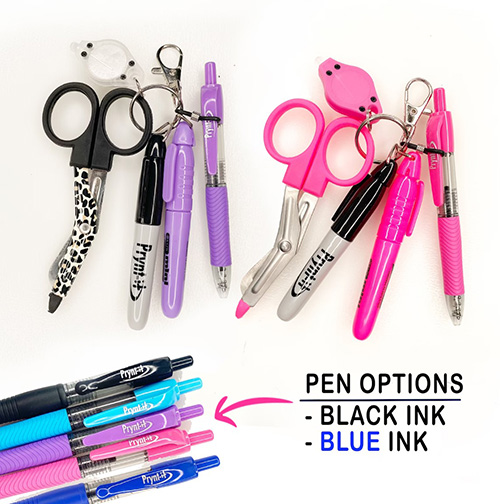 Who doesn't love a good accessory, whether it's for your outfit or your badge reel? This great set comes in all their favorite colors and includes important and useful items: a ballpoint pen, scissors, Sharpies, etc.
Really comes in handy more times than you can shake a stick at!
Read Next: Best Graduation Gifts of All Time