When it comes to the expression "a breed apart," we're not saying it was made for the competitive boxer, but it's pretty darn accurate!
Boxers are not your run-of-the-mill people or even athletes. No, they're unique, determined individuals. And honestly, that can make coming up with gifts for boxers difficult.
What are you supposed to get them: an insurance package? Band-Aids? Maybe as a gag gift, but certainly not as a serious gift.
So here are 50 of the best boxing gift ideas for competitive boxers we dug up from the broad expanse of the whole, wide interweb. We're sure there's something wonderful here for them (and maybe you, too).
50 Boxing Gift Ideas for Every Competitive Boxer
Our website is supported by our users. We sometimes earn a commission when you click through the affiliate links on our website. See our privacy policy & disclosures for more information.
1. Best Boxer Ever Tumbler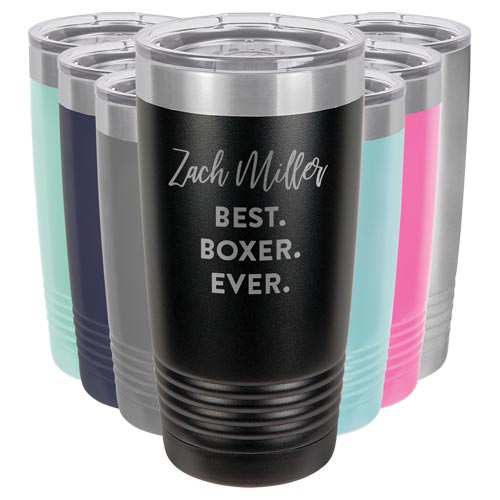 Keep your athlete hydrated with this great 'Best Boxer Ever' tumbler. It will keep their water super cold all day or, on the flip side, they can get that early morning workout in while a hot cup of coffee awaits. And it won't be lukewarm by the time they finish!
Pick their favorite color and enjoy personalizing this awesome tumbler.
2. Custom Boxer Bobblehead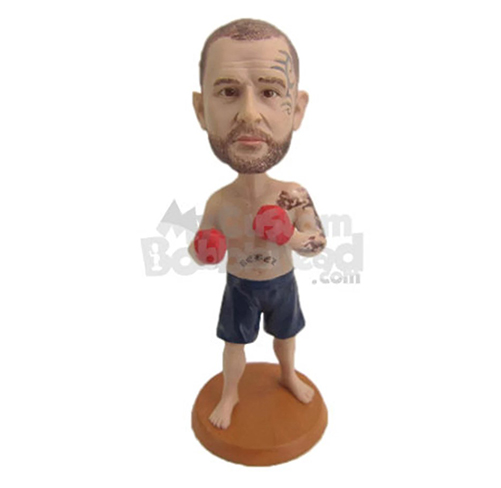 They'll love and get a kick out of this custom boxer bobblehead! It's definitely the gift they never knew they wanted, but now can't live without.
All their friends will want one, too! Why wouldn't they? This is a fun present that is still thoughtful and sweet.
3. Retro Reborn Vintage Boxing Gloves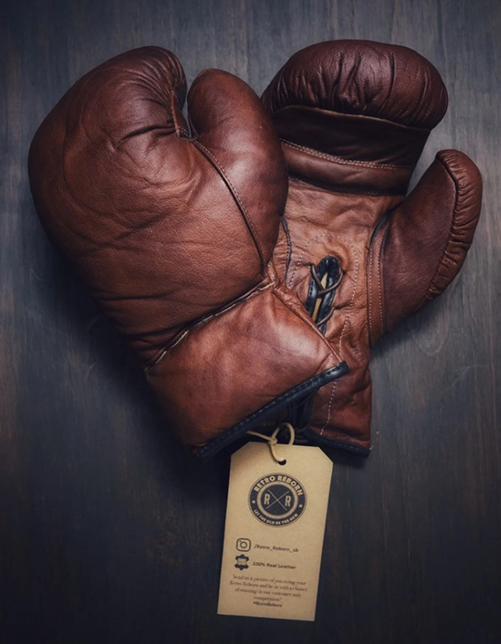 These vintage, retro reborn boxing gloves are so gorgeous, they might just become a prize heirloom in your boxer's life! The sumptuous leather and fabulous rich color will make their decor pop. Great for hanging on their wall alongside their medals and trophies.
4. Championship Fighting by Jack Dempsey
Keep them inspired and ready to fight with this wonderful and exciting book by Jack Dempsey. This book will get dog-eared and bookmarked, underlined and highlighted in absolutely no time at all. Every boxer would love this fabulous book, but we're not sure your boxer will want to risk loaning it out!
If you're wanting to go a more educational route with your boxing gift ideas, this is a real winner.
5. Personalized Gym Sign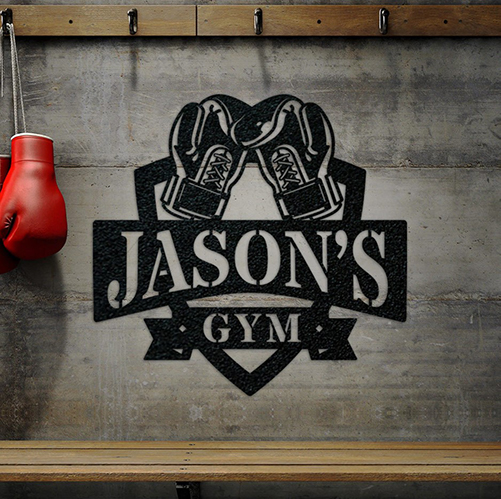 This metal gym sign is absolutely fantastic for hanging in his/her personal gym! One-of-a-kind and unique, it's the first thing your eyes will be drawn to when you enter their training space. Something that your boxer will keep forever — no matter which gym they call "home."
6. Custom Workout Towels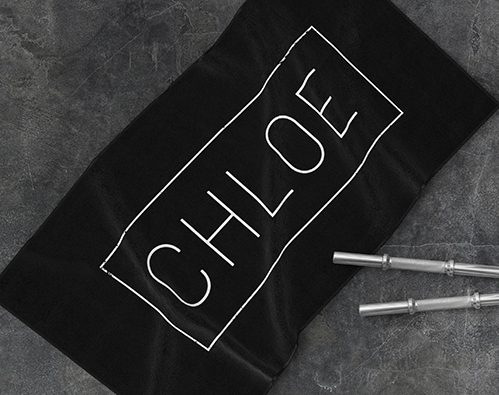 Don't underestimate the importance of a great workout towel (or five)! These wonderful towels get the job done all while looking great (kind of like your boxer, now that we think about it). Customized with their name so no one will "accidentally" swipe it at the end of the match.
7. Self-Cleaning Water Bottle
Gyms aren't exactly known for their super clean atmosphere, right? Keep those germs at bay with this great, self-cleaning water bottle! Stay hydrated and feel good about what you're putting into your body all at the same time. And it's insulated, so no more warm water on hot summer days (blech)!
8. Sports Punching Bag
Keep them in tip-top shape with a home sports punching bag! They'll love getting some aggression out, all while improving their technique. If your boxer is in need of a great punching bag, look no further than right here!
9. Boxing Glove Deodorizer
Phew! We thought our teenage son's soccer cleats could empty a room, but that's nothing compared to the stench of some well-loved and well-used boxing gloves.
Keep them in great shape and smelling clean and fresh with this boxing glove deodorizer. It's the gift that everyone will appreciate!
10. Navy & Red Boxing Glove Tie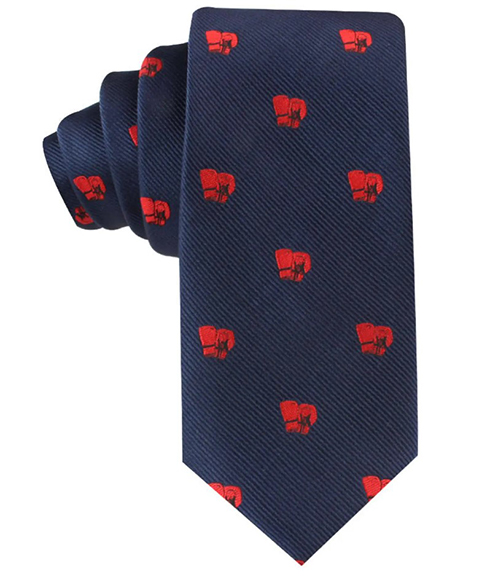 Are you looking for boxing gift ideas for an athlete who seems to already have everything they need for their sport? Then enter this great gift!
For those times when your boxer needs or wants to go out on the town for an event, this navy and red boxing glove tie is here for the rescue. He'll love getting all cleaned up and impressing everyone he meets. Cute and whimsical, but still totally sophisticated — we love it!
11. Engraved Boxing Glove Necklace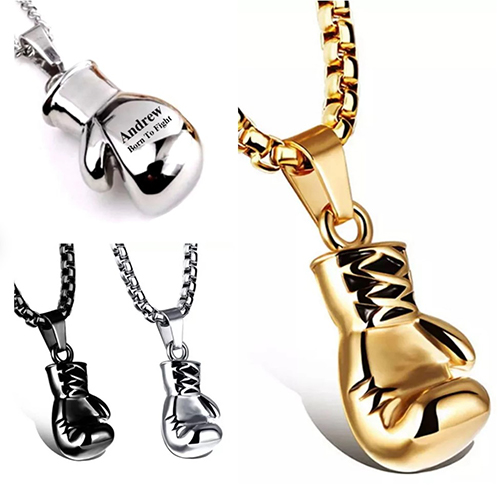 Give him or her a little bit of bling with this charming, engraved boxing glove necklace! Perfect for date nights or events, it tells everyone what they love and live for, all in a simple pendant. Once you personalize it with their name, it really becomes a thoughtful and unique present that they will love.
12. PlayStation VR + Creed Gaming Set
Even in their down-time, boxers want to box! Get them this Playstation VR and Creed Gaming Set, and watch their eyes light up with excitement. This state-of-the-art set will completely wow the gamer and the boxing enthusiast alike. You're going to get some major brownie points with this one!
Related: Best Gifts for Video Gamers
13. Protein & Protein Accessories
It's no joke — protein is key with athletes, and boxers are certainly no exception to the rule! Get them a practical gift by watching out for their health, stamina, and longevity with some great protein and protein accessories.
Here are some more serious one's they'll appreciate:
14. Too Much Protein? No Whey.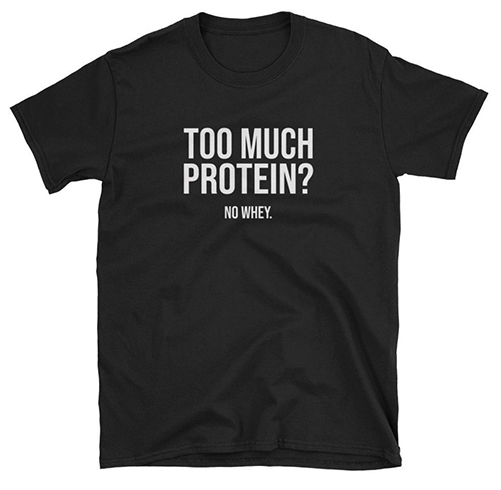 More protein? We say YES! And we know they will, too. This punny tee will be their absolute favorite in no time. Cozy and soft, it will make their fellow athletes smile, whether on the side lines, at the gym, or hanging out on their days off.
15. Hand Wraps
A great set of hand wraps is always a much appreciated gift for your boxer! Available in tons of colors, these are worth their weight in gold. Support their wrists and protect their knuckles, all while making them look good.
16. Rocky Balboa Gym Wall Decal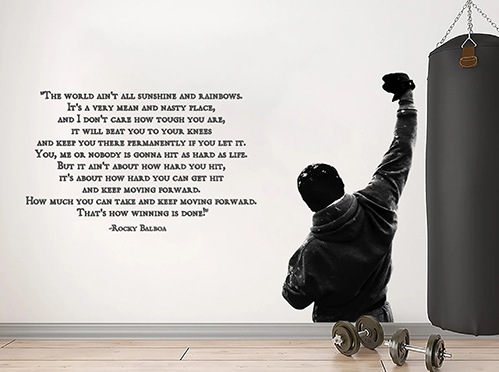 Keep them inspired with everyone's favorite boxer, Rocky Balboa! This decal will instantly transform their gym, and make it a place everyone will want to work out in. A fun and easy instant gift that they are bound to love.
This is top of our list as far as inspiring boxing gift ideas are concerned, and we think they'll feel the same.
17. Hand Massager
Get out the kinks (you know they probably have a ton!) with this awesome hand massager. This is the type of gift that they not only want, but that they really need, too! At the end of a workout, a wonderful massage is the present they earned and deserve. So cool!
18. Supportive Message on Protein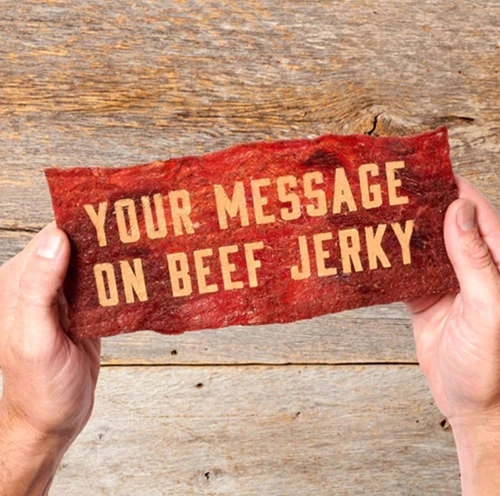 If you know athletes very well, you know there are two mainstays in their diet — protein and sodium. Give them both plus a fun message with this hilarious jerky card!
We guarantee they've never received a gift like this, but it's about time you changed that.
19. Puffin Drinkware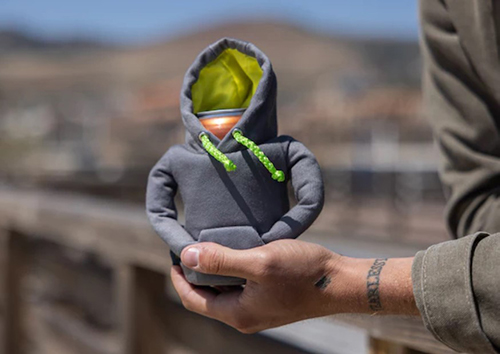 Help keep their drinks cool during practice on a hot, summer day with this great Puffin drinkware! Staying hydrated is key, and this makes it so much easier to get that daily amount of fluids in your boxer's system. Voila!
20. Boxing Glove Corduroy Hat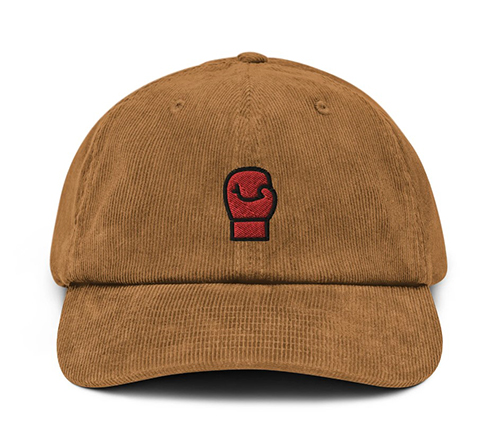 This hat is so cute! I'm sorry, I just had to say it. This corduroy cap is a cheeky nod to their favorite sport, and will be an instant favorite for wearing to the gym, going out on the town, and all the places in between. It's a classic.
21. Vintage Boxing Magazines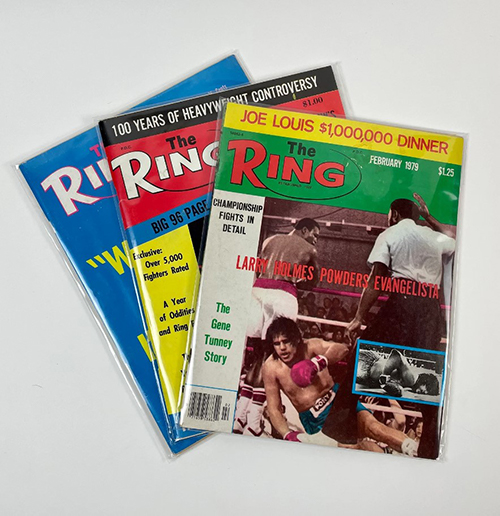 Get them something that they will love reading and love displaying, like these vintage boxing magazines. Seriously cool, these inspiring retro magazines will be treasured for a long while. They can read all about their longtime heroes and dream of the day when they, too, are on the cover of a magazine.
22. Fitness Cube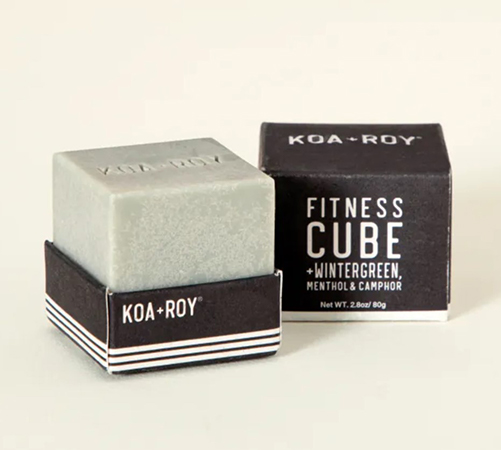 Give those sore joints some love with this great fitness cube! Recover faster than ever before when you have one of these magical cubes to rub away the aches and pains.
Made with essential oils, and some of the proceeds go to planting trees, so you can feel great about your purchase. These are great when you're looking for practical (and helpful!) boxing gift ideas.
23. Ironman T-Shirt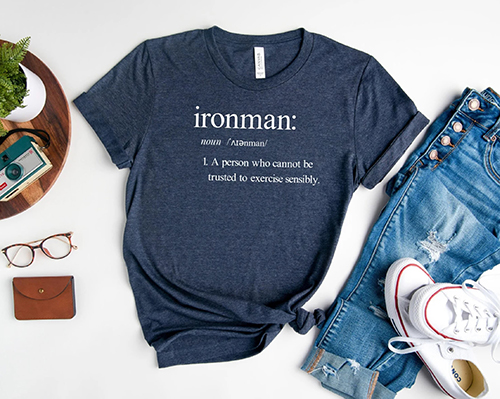 All athletes will appreciate this witty t-shirt! Cozy and soft, it already feels broken in the first time you wear it. Celebrate their being an ironman, and help them show off those arm muscles already! You know they want to.
24. Personalized Gym Bag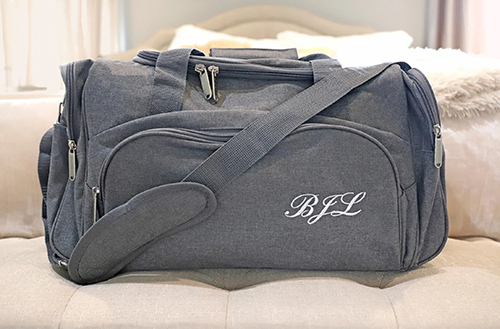 A good gym bag is a must, and this one is a must-must. Personalized so no one else can unknowingly walk off with it, it holds a ton of stuff. We're talking Mary Poppins, carpet bag worthy amount of stuff! We're a sucker for pockets, and this one has a blessed amount.
25. Gold Gloves Wall Print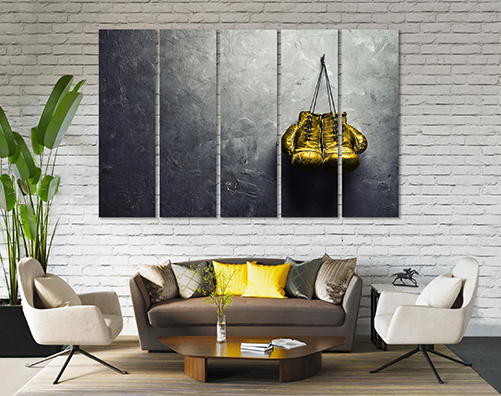 We're completely enamored with this gold gloves wall print! It is a total show stopper, and the focal point of any gym, lobby, or living room. The colors are modern and vibrant, and the minimalistic look will appeal to traditionalists and modernists alike.
You can even change the number of panels and sizes to make it perfectly fit your space!
26. Red Glove Wine Stopper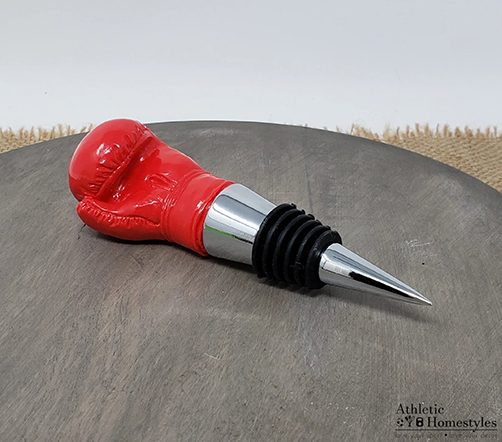 How great is this red glove wine stopper for the boxer in your life? They'll get a kick (or a punch) out of this fun stopper that will dress up your half-full bottle of vino. Pair it with a local wine and you have a gift that will make them smile heaps.
27. Ultra Thin Wallet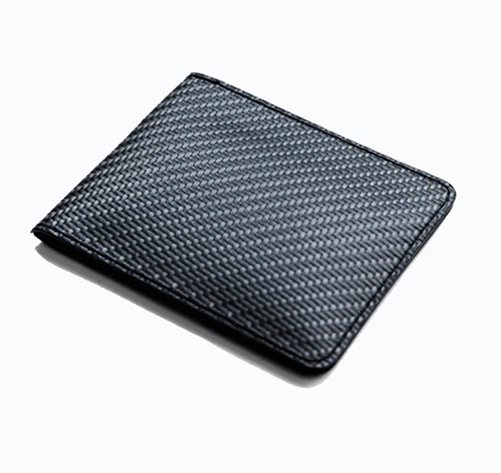 You need to bring along your wallet to the gym of course, but who wants a bulky one taking up space in your bag or pocket? This ultra thin wallet is genius in its engineered design.
It's a bit like Doctor Who's infamous Tardis — bigger on the inside!
28. LED Name Light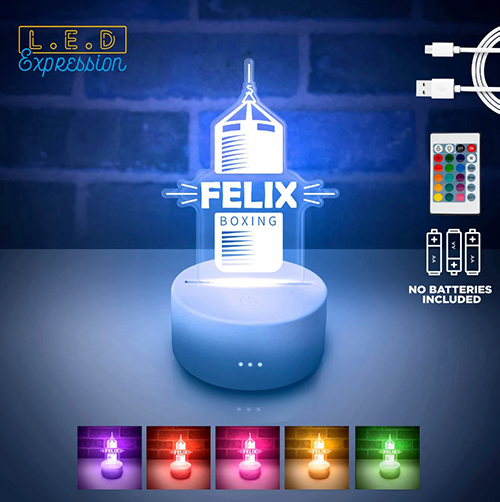 Make them feel like the champion they are (or almost are) with this fun, LED name light! Who wouldn't want to see their name in lights, after all? Great for adults and kids alike, this nightlight will protect them as they make their way to the kitchen for a little midnight snack. What? Boxers need a lot of calories!
29. Boxing Movie Date Night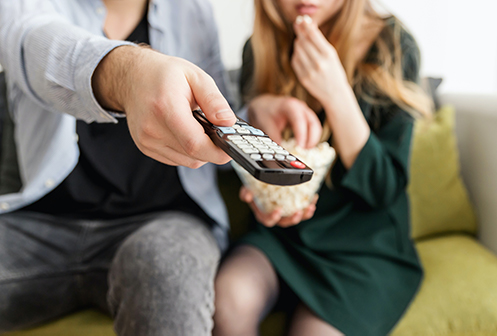 Who knew these boxing gift ideas could be fun for both you and them! Watch some great boxing movies for a date night at home! All you need is popcorn, drinks, candy, a snuggly blanket, and oh yeah, don't forget your date.
Here are some fan favorites:
Related: At-Home Movie Night Must-Haves
30. Resistance Bands for Boxing
Resistance is futile! No wait. Not in all circumstances… Get some great resistance bands to up their workout and give some diversity. Their muscles will love the challenge these bands bring to their everyday cardio and weightlifting. They'll be amazed at the difference they can make!
31. Monthly Beer Subscription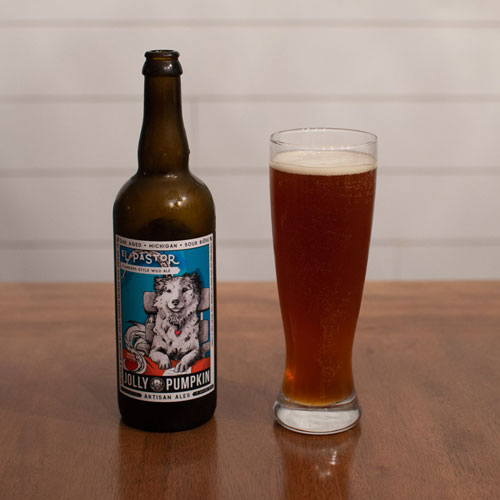 Look, they're burning a lot of calories, those boxers! They can afford to indulge in some delicious beers delivered right to their home each and every month. What a great gift for someone who seemingly has everything!
These beers are carefully curated and picked out individually, so you're going to get so much more than what your average grocery store or local market can give you.
32. Boxing Hoodie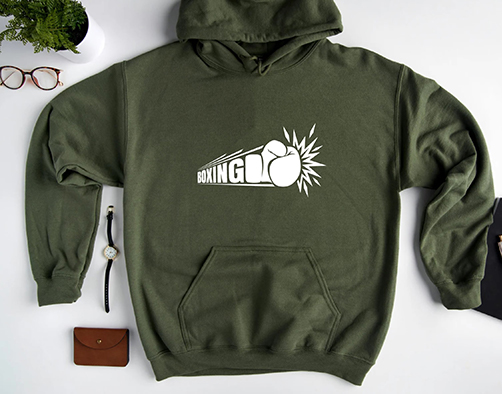 They'll feel like Rocky Balboa and maybe compose their own theme music when they're wearing this awesome boxing hoodie! There are so many colors and sizes to choose from that it might be hard to pick! All we know is, your friend will adore this sweatshirt and wear it all the time.
33. Gentle Herd Clothing Brand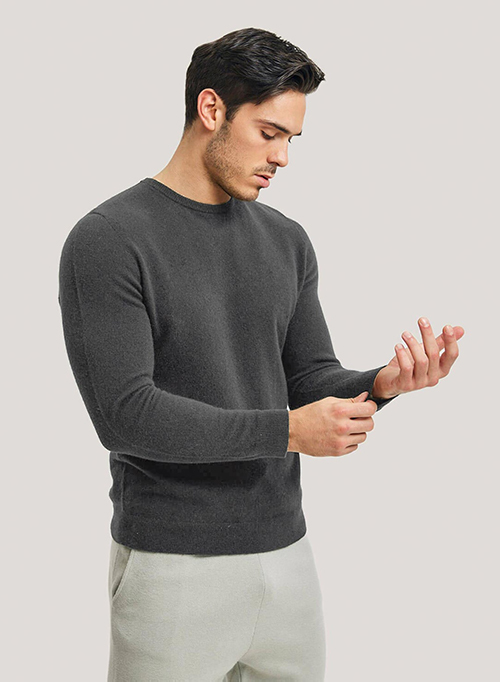 Keep their muscles warm and comfortable in these cozy clothes made by high-end brand Gentle Herd. They'll be looking great and feeling even better in these gorgeous duds that are made with the highest attention to detail and the best of fabrics.
From high-quality wool to cashmere and cottons, they have it all. Comfy and cozy boxing gift ideas? Yeah. We're here for them.
34. Wooden Boxing Clock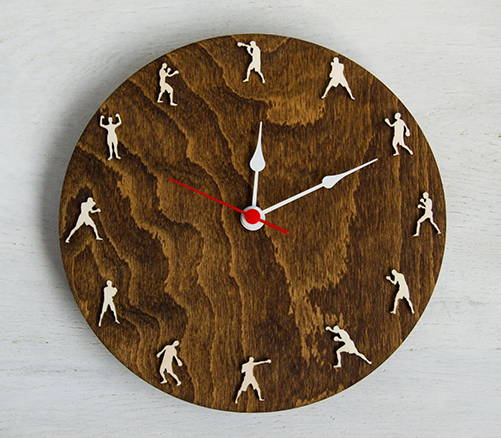 This fun clock is way perfect for the gym's lobby or the home workout room! The boxer adornments stand out excellently against the wooden background of this clock.
An easy way to dress up their space without breaking the bank. Every room needs a clock, and this one is a no-brainer boxing gift for him!
35. Brass Cobra Phone Stand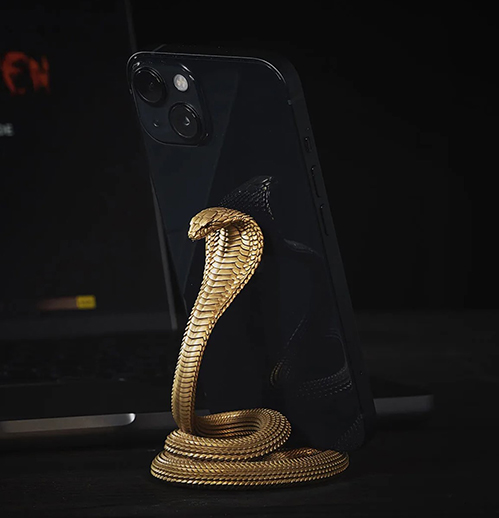 If your boxing friend is always and forever misplacing their phone, then this brass, cobra phone stand is here to save the day! In style, no less. Totally unique and kind of quirky in all the best ways (we love quirky!), this stand will make them wonder how they lived without it for so long.
36. Boxing Glove Whiskey Decanter Set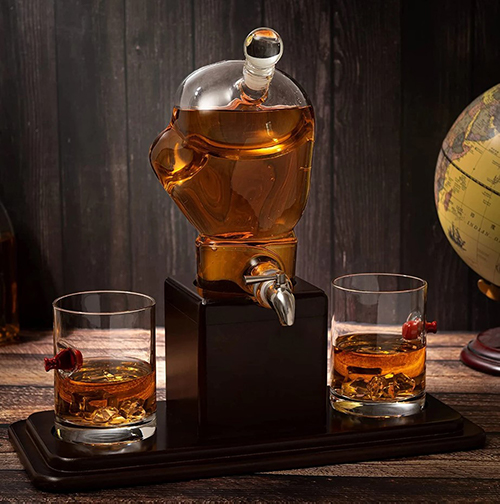 Handmade, this boxing glove whiskey decanter set is so wonderfully cool! The attention to detail, from the shaped glass to the clever design, is just amazing.
Your friends will love pouring themselves a glass of whiskey and talking about the latest matches. For such a great piece of functional art, we think the price point could be much higher! What a steal.
37. Everything Hurts Natural Muscle Rub Set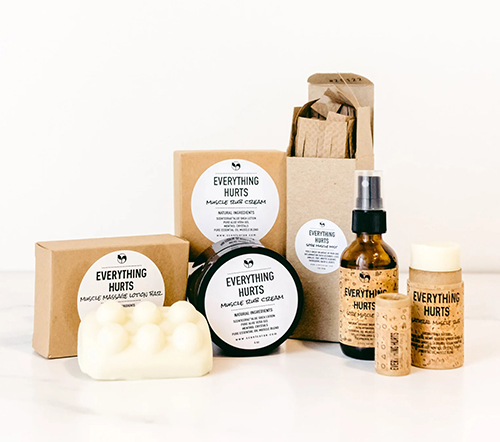 There's a price boxers pay for their art/sport — the fact that their muscles ache all the time. What's it even like to NOT be sore? They probably couldn't answer that question!
Give them this excellent 'Everything Hurts' muscle rub set, and watch their body relax and melt with happiness.
38. Smart Workout Mirror
Give the gift of pure motivation! This Smart Workout Mirror is kinda space age — like we expect George Jetson to fly by in the reflection.
But no! We're here in real life, in real time, working out in whichever way we see fit today: with yoga, boxing, cardio, hip-hop, stretching, Pilates, and more. It's just so cool we can't get over it!
39. Flash Reflex & Reaction Light Pods
Improve reaction time using visual cues with this Flash Reflex and Reaction light pods set!
Worth its weight in gold (okay, maybe an exaggeration) this nifty invention will be their go-to during training sessions. It's high-tech meets a good old-fashioned workout. 
40. Boxing Glove Stick Shift Cover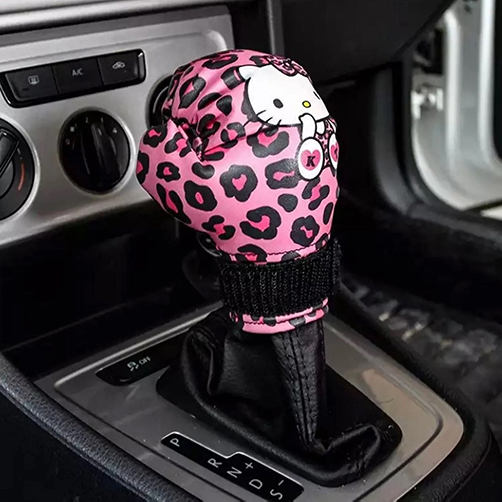 Looking for boxing gift ideas for her? Look no further.
Cover up that dull stick shift with something bright and colorful like this Boxing Glove cover! She'll love the pink and black camo, alongside Hello Kitty. It will make her smile each time she gets inside.
41. Healthy Gift Basket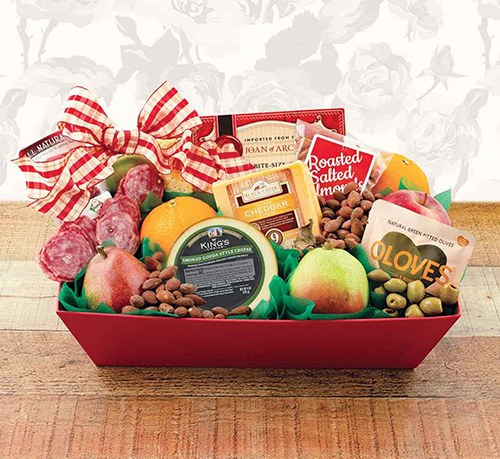 Fruit and cheese? Yummo! This healthy gift basket will save the day during long road trips, endless boxing matches, or just a normal Tuesday out and about. Just because they're in training and have to watch their diet doesn't mean they can't have delicious and indulgent food.
42. Stay Strong Bicep Mug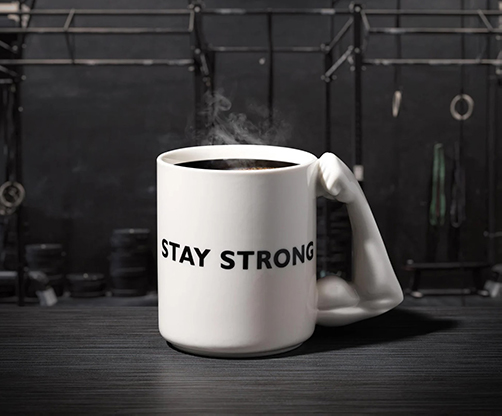 This fun mug is one that they'll want to bring out and about to the gym to show off, not keep at home in the cupboard! Get used to hearing, "hey, where'd you get that?" Clever and whimsical, it holds your coffee or tea in style.
43. Online Boxing Lessons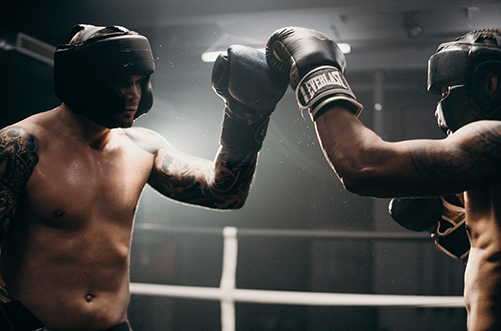 Do they have a dream to become a boxer, but they live rurally? Maybe they're stuck in a rut with their coach, or the gym is closed for repairs? Whatever the case may be, some awesome online boxing classes are here for the taking!
44. Fitness Tracking Watch
Keep track of all that hard work they're accomplishing (go, them!) with a great Fitness Tracking Watch like this one! This watch does so many things we can't even list them all here. Suffice to say, there's just about nothing this amazing piece of technology can't do.
Related: Best Gifts for Outdoorsmen
45. Silicone Wedding Rings
Want to let everyone know you're happily taken and off the market, but don't want to wear your bulky metal wedding ring while boxing or working out? These silicone wedding rings are the answer!
Made of breathable silicone, they're less chunky than your traditional band, so they won't get in the way of whichever sport you're practicing. Coming from a ballerina who literally watched a male dancer's ring finger get pulled off during practice (yikes), we think these are kinda genius.
46. Personalized Leather Punching Bag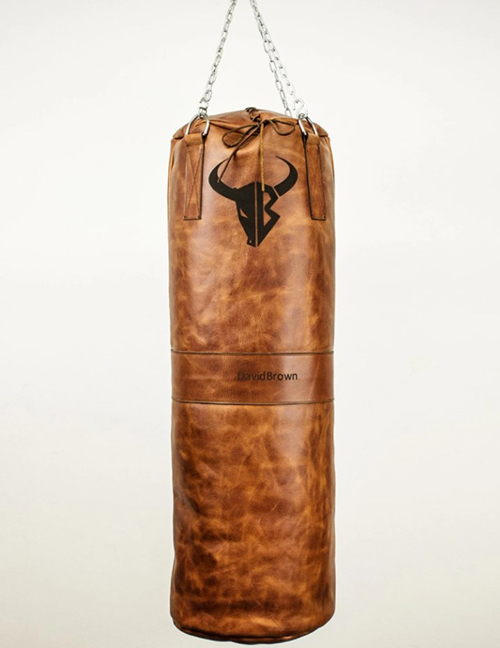 Anyone can have a punching bag, but they are worth a personalized one! Made of high-quality leather and sportin' their own moniker, all their fellow gym rats will be jealous of this one. Make the home gym the one they never feel the need to leave!
47. Cute Muay Thai Mug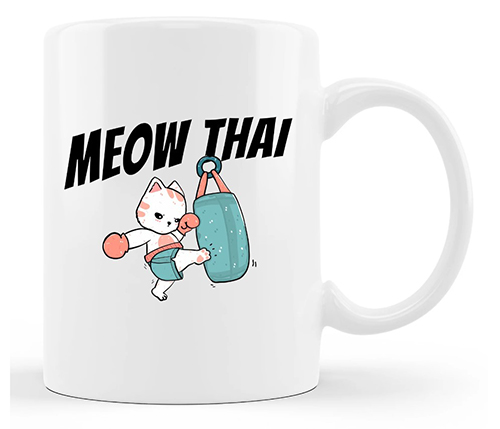 Hi-ya! This cute Muay Thai mug will make your boxer grin with delight! The perfect (or purrfect) size for a great cup of coffee before that morning workout, or heck, a hot toddy at night! This mug is sure to become their favorite pretty much immediately.
48. Percussive Massager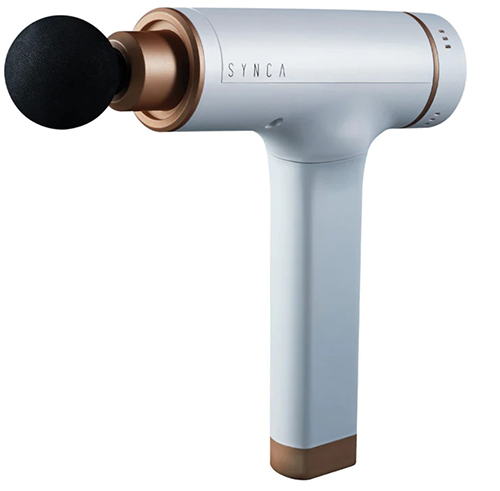 Get the kinks and knots out with this percussive massager! Seeing a professional masseuse is a nice luxury, but you can get the same results at home for a fraction of the price.
This little puppy will pay for itself in no time, and is a life-saver after a tough match or a hard week of constant training. 
49. Mini Boxing Bag and Gloves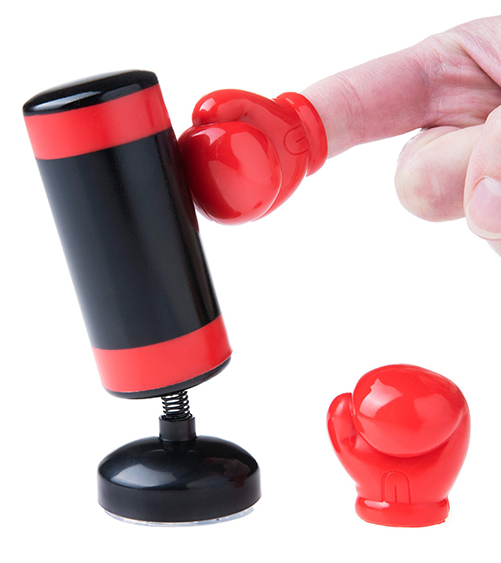 Stuck at the desk doing gym paperwork? De-stress in the cutest way possible with this adorable mini punching bag and gloves!
Who says you can't have fun sitting down? Fun for kids and adults, this little set will brighten up your coffee table or work space.
If you're looking for gifts for a boxer who seems to have everything, then this is it!
50. Fit Log Journal
Help them stay organized in their health and fitness journey with this great Fit Log Journal. Pick your favorite color and grab a pen, cause this thing is addicting!
Log meal plans, setbacks, weightlifting amounts… any and all things active. They'll wonder how they ever stayed fit without it! 
Well, we surely hope you've found your pick of boxing gifts for him among the items above! And at the end of the day, they're sure to love anything related to their favorite sport.
Read Next: Personalized Gifts for Men