She did it! She's finally graduating! Whether it's with her GED, her B.A., or even her PH.D, you were there to support her. Now it's time to shower her with affection, praise, and some fabulous gifts! But are you feeling a bit uncertain when it comes to finding the right kind of girlfriend graduation gifts?
Well, you can kick that feeling to the curb — we're here to help.
Keep scrolling for 50 of the most meaningful graduation gifts for girlfriends we could dig up. Now you can find that perfect gift for the prettiest grad in the whole, wide world!
50 Thoughtful Girlfriend Graduation Gifts
Our website is supported by our users. We sometimes earn a commission when you click through the affiliate links on our website. See our privacy policy & disclosures for more information.
1. Best Ever Tumbler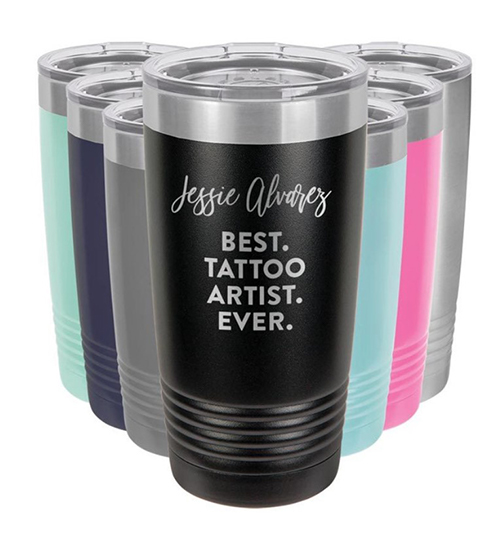 These tumblers make the most excellent gifts! Now that she is finally done with school and entering the workforce, hydration is key. These tumblers come in a ton of colors, are vacuum sealed to keep her beverage hot or cold, and you can customize the lettering any way you choose so it's absolutely perfect.
2. Custom Desk Plate
Help set up her new desk and office in style with this classy custom desk plate! The rose gold hue is spot-on perfection, and she'll love laying claim to her own little work space. Today the glass ceiling, tomorrow the world!
3. Engraved Graduation Picture Frame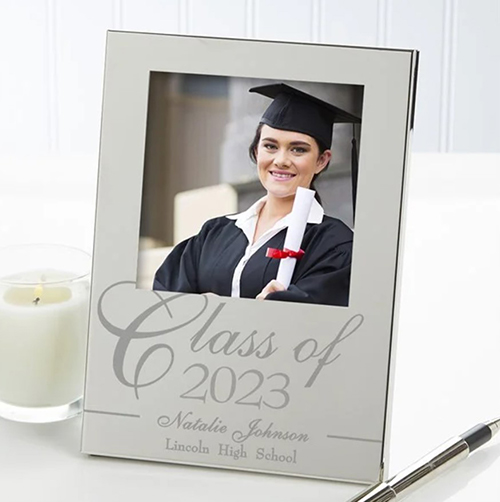 Keep her inspired and always achieving by remembering her graduation day with this engraved picture frame! Everyone will admire her accomplishments, and it will blend in beautifully with her office, whether at home or at work.
If your goal is to find quintessentially classic girlfriend graduation gifts, then this may just be the perfect choice.
4. Personalized Profession Sign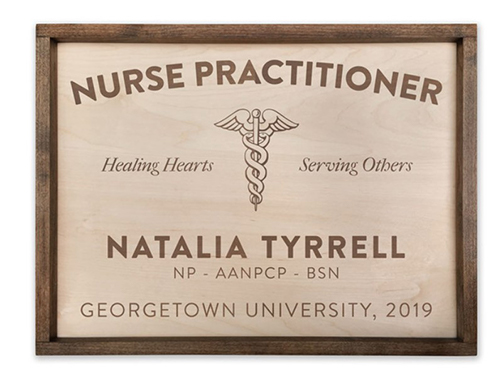 Give her a fantastic sign customized for her field! These signs will make her feel so special and professional.
Here are some more profession signs we just adore:
Related: Gifts for Nursing School Graduation
5. Engraved Wooden Box with Sweet Notes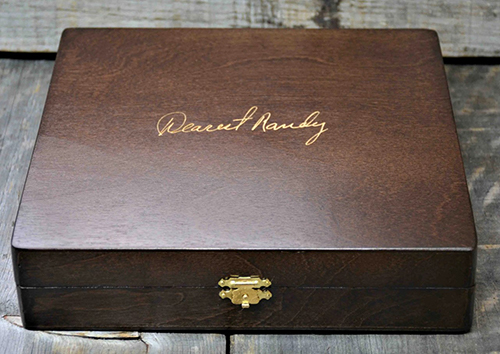 Customize this wooden keepsake box by filling it with notes of inspiration, romance, and wishes for her bright, bright future! The inscription can even be engraved with your own handwriting! Now if we're talkin' romantic and sentimental girlfriend graduation gifts, then this one may take the cake.
6. You Grow Girl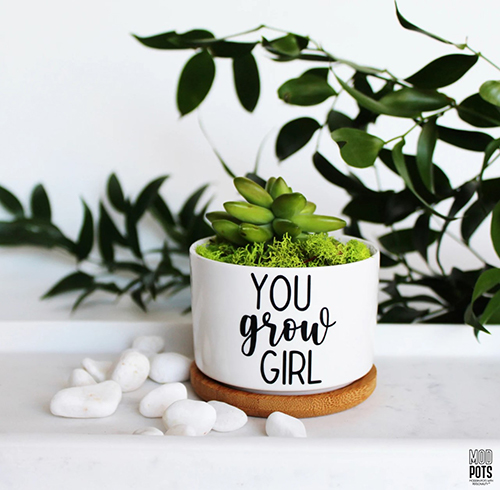 This little succulent planter is just the thing to bring some light and fresh air into her office space or kitchen! Bright and cheery, this adorable planter is sure to make her smile daily.
7. Custom Message Graduation Candle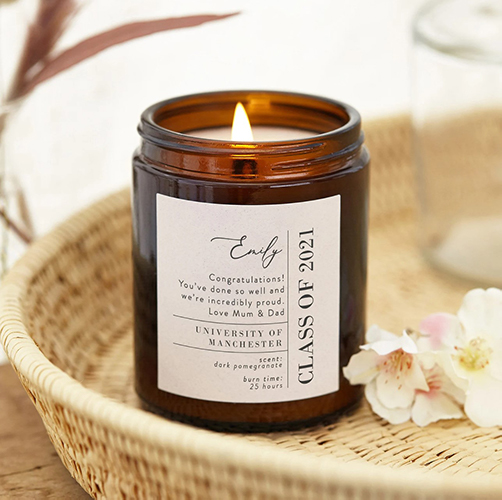 Whatever you were going to write in her graduation card, have it inscribed on a fabulous candle instead! This yummy scented candle is totally customized by you, making it truly special and unique. She'll think of you each and every time she lights it and smells the sweet fragrance.
8. Relaxation Gift Set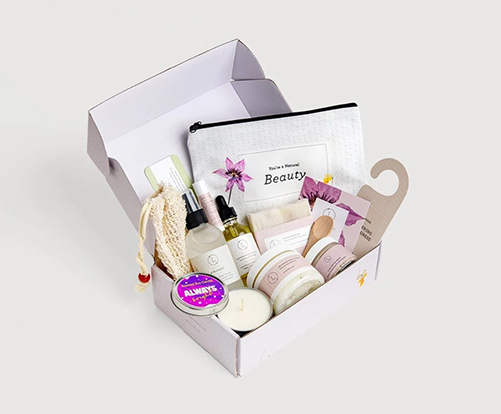 All those years of studying and homework have left her feeling anxious and stressed, not to mention unable to relax! Help her finally unwind with this great relaxation gift set. She's earned some pampering, after all.
9. Personalized Leather Portfolio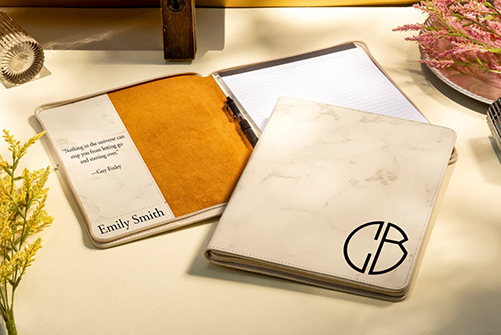 This personalized, leather portfolio is perfect for graduation! She can keep all of her important files and papers here, organized in one beautiful spot. The leather is vintage and timeless, and the personalization takes it over the top to just plain gorgeous!
10. Custom Wine Glass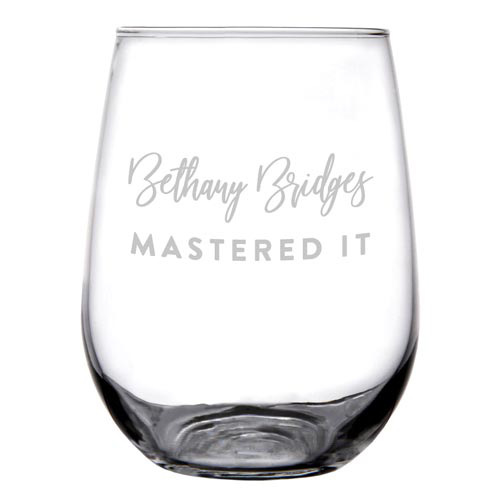 Cheers to the graduate! She'll love raising a glass to herself with these custom wine glasses. Personalize them however you like best, from just her name and graduation date to her nickname. Hip-hip hurrah!
11. Heated Massage Chair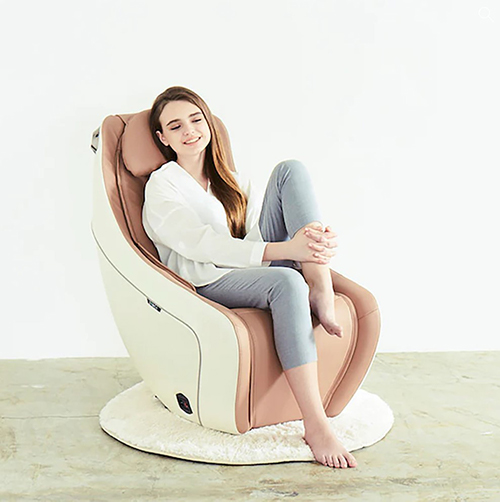 Give that hard working girl a break with this great, heated massage chair! Now she can get a high quality massage without having to book an appointment and spend a lot of money. Stay home and get those kinks out stat!
12. Behind You, Before You Marble Clock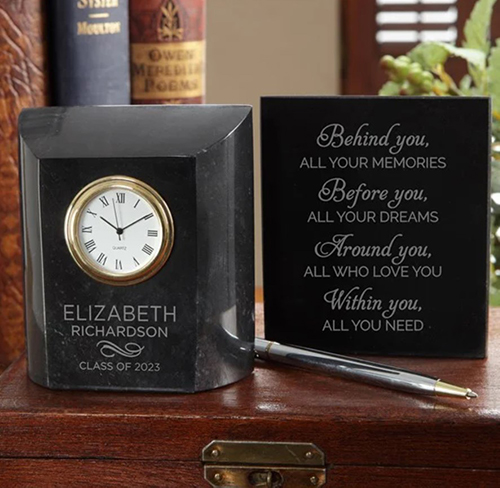 This grand and elegant clock is made of solid marble with a quartz movement timepiece. So classy and sophisticated! She'll love having such a grown up work of art now that she's graduated into the "real world."
13. Graduation Silver Heart Necklace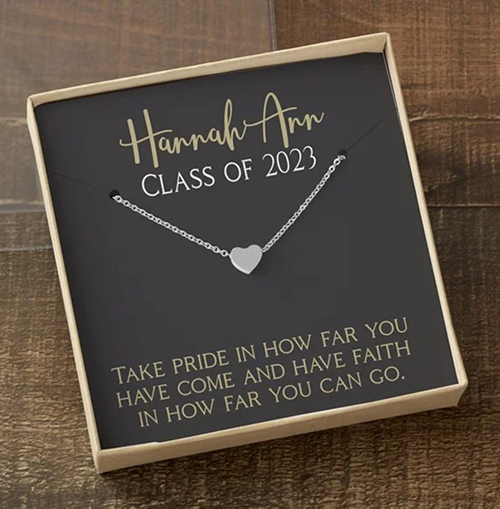 This pretty and dainty graduation silver heart necklace will be her new favorite accessory! She'll love wearing it under her graduation robes at the ceremony, and with all of her everyday outfits now that she's out of school.
14. Shattered Glass Ceiling Necklace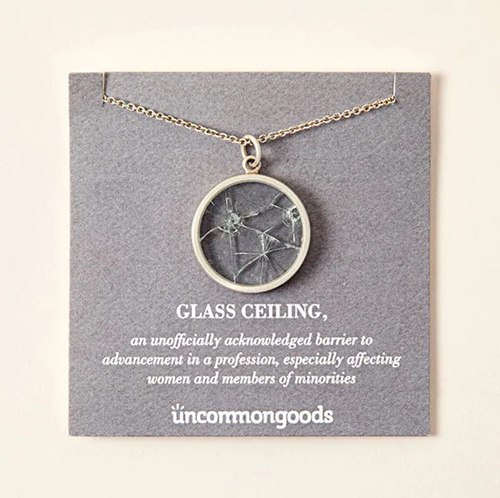 Girl power! This clever necklace turns the old adage into something wearable that will get lots of compliments. Cheers to all the women out there who have "crushed it!"
15. Personalized Nurse Fleece Jacket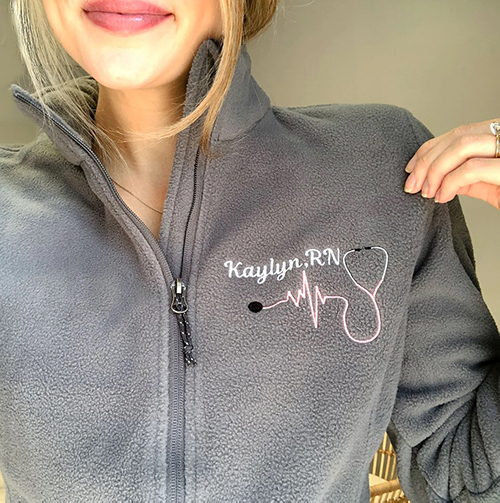 Keep her warm and cozy — especially during those night shifts — with this personalized nurse fleece jacket! There are four colors to choose from, so be sure to pick her favorite. Customized with her name, this is the perfect accompaniment to her favorite set of scrubs.
Related: Medical School Graduate Gifts
16. Personalized Empress Portrait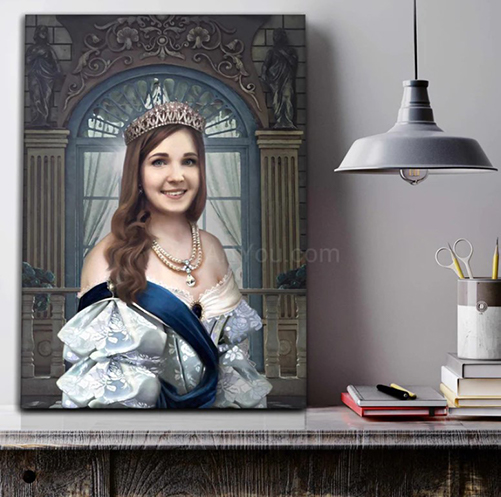 Make her the queen she is (at heart) with this funny yet adorable, personalized empress portrait! After all, she's worked hard to rule her little world! There are plenty of designs to choose from, so if she's more of a warrior princess they can do that, too!
Related: Funny Graduation Gifts
17. Breville Precision Brewer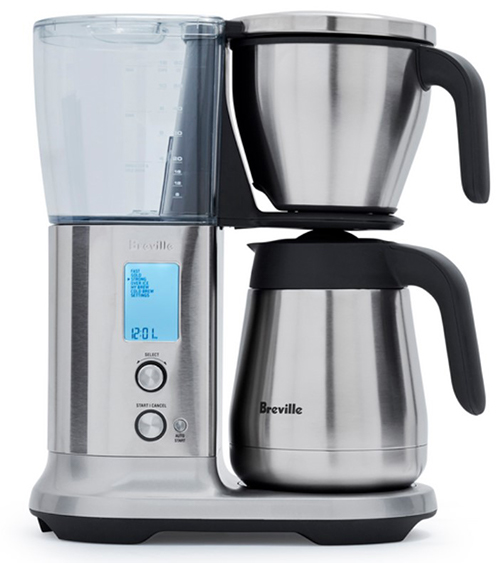 Help keep her awake as she moves from school into the career world, with a great and high-quality coffee brewer! She'll be out the door on time each and every morning (with some added pep in her step!) thanks to this Breville precision brewer.
18. Perpetual Calendar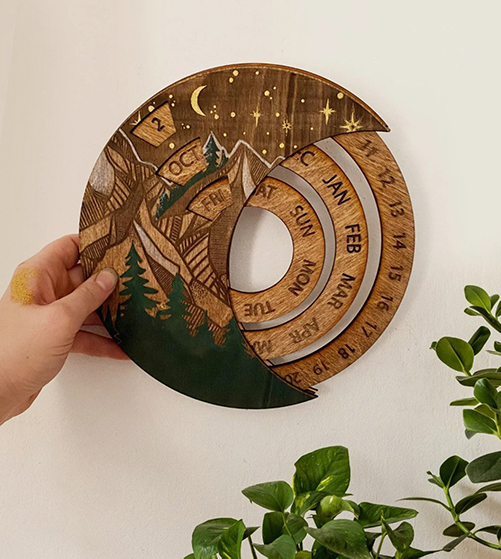 This exquisite calendar is totally unique and beautiful! She'll love displaying it at home or in her new office. There's nothing else out there quite like it — much like herself! Made from three layers of birch wood, it's a real work of art that everyone will enjoy looking at.
19. Handwriting Bookmark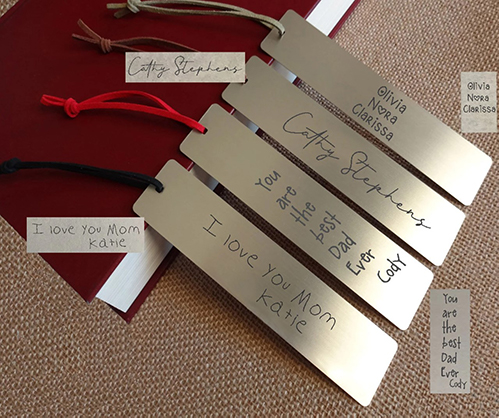 It's your actual handwriting on a great bookmark! These are so adorable and sentimental — we want to order dozens for all of our bookworm friends. Truly special and one-of-a-kind, you can make your message sweet, funny, or a combination of the two.
20. Coffee & Psychology Sweater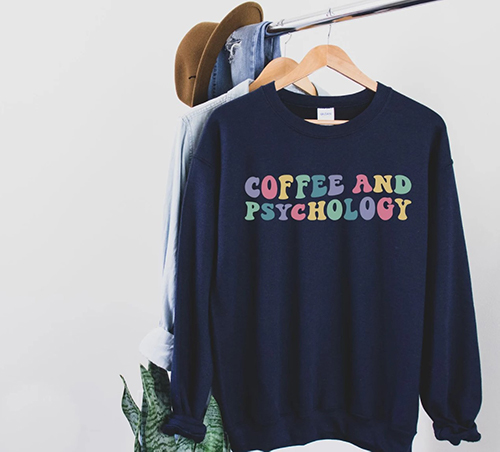 This oh-so comfy and soft oversized sweater is perfect for the psychology graduate! She'll love wearing it on lazy Sunday mornings, out working in the yard, or grabbing brunch with friends. Definitely a keeper — just add coffee!
21. Pairs Well Graduation Wine Label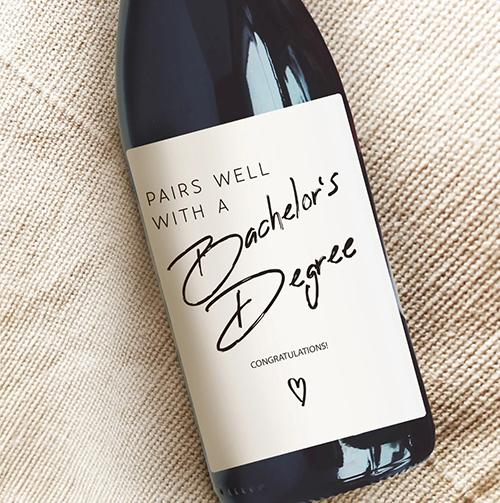 If there's going to be a graduation party (and there certainly should be!) then these great 'Pairs Well with Graduation' wine labels are a must-have! She'll get a kick out of these clever labels, and won't toss the bottle as soon as the wine is gone.
22. Embossed Bag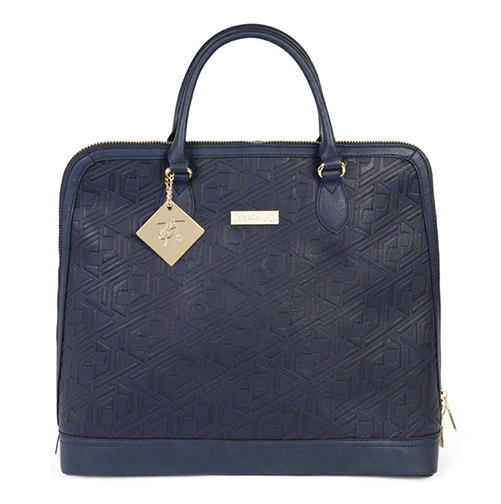 Perfect for her new job and career after graduating, this embossed bag will hold all of her everyday essentials, and make her look and feel like a million bucks! Cute but sophisticated, it will be her new constant companion. No more schoolish backpacks!
23. Personalized Graduation Ring Dish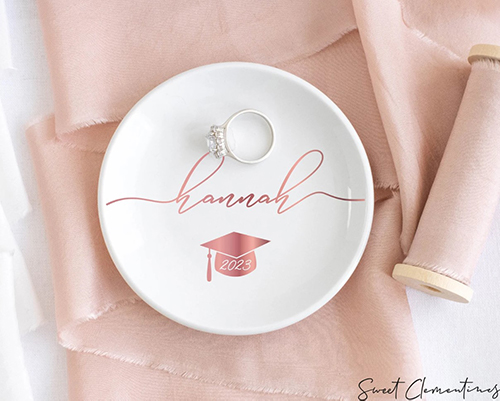 She can keep her rings in this adorable, personalized graduation dish, or her keys and the like! A cute little gift that won't break the bank, yet is still very thoughtful and unique.
24. Graduation Flowers & Treats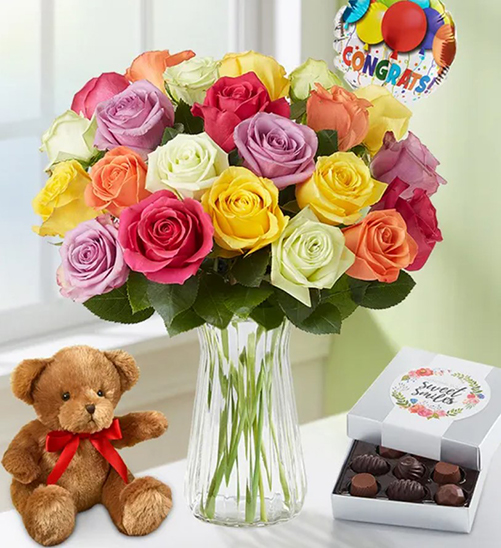 You can't go wrong with a classic like graduation flowers and treats! She'll love everything about this bouquet set, from the delightfully scented flowers to the sweet treats she can nibble on.
Who doesn't love such a timeless gift? No one we know.
25. Past Present & Future Bracelet
This elegant bracelet is understated, yet so gorgeous! Minimalistic and timeless, it will remind her to live in the present, but never forget where she came from! And to look forward to the future! We love this one.
26. I'm So Proud of You Keychain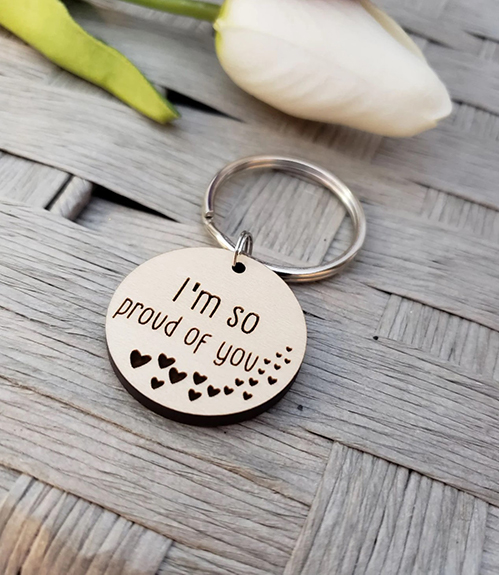 Now that she is entering the "real world," she's going to collect more keys than she knows what to do with! Keep them organized and all in one spot with this cute 'I'm So Proud of You' keychain.
Plus, she'll think of you and your love for her each and every time she grabs her keys. We love these as an option for practical yet sweet girlfriend graduation gifts.
27. Congratulations Card
A great graduation card is a must! This one is so pretty with its classy colors of black and striking gold. All you need to add is a loving handwritten message inside, and who even needs a gift?
28. Tree Planted in Her Honor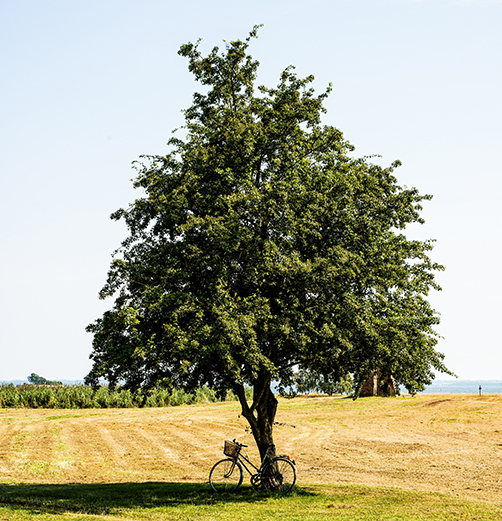 Plant a tree in her honor and watch her melt! She'll love knowing there's a beautiful, thriving tree out there with her name on it. A great option for the minimalist and nature lover.
29. Wusthof Knife Set & Block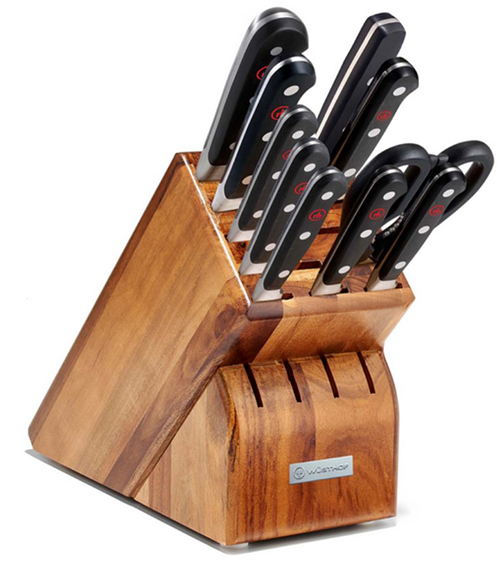 Let's face it: her knives are probably messed up, dull, or non-existent just from trying to survive grad school. Replace those old things with a beautiful set of Wusthof knives. She'll be over the moon delighted!
30. Custom DR Mug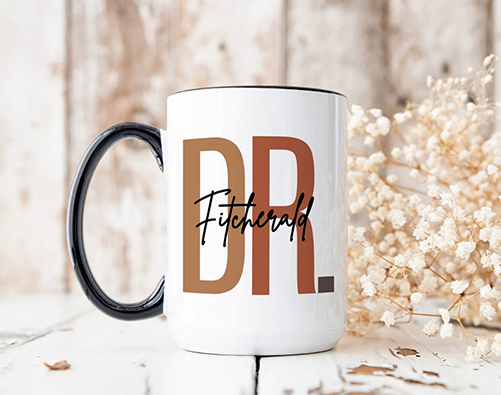 This custom DR mug is just right for those early morning rounds! She'll love this great mug and what it symbolizes — years of hard work and study. Totally custom so it's one-of-a-kind and special (kind of like her).
31. She Believed She Could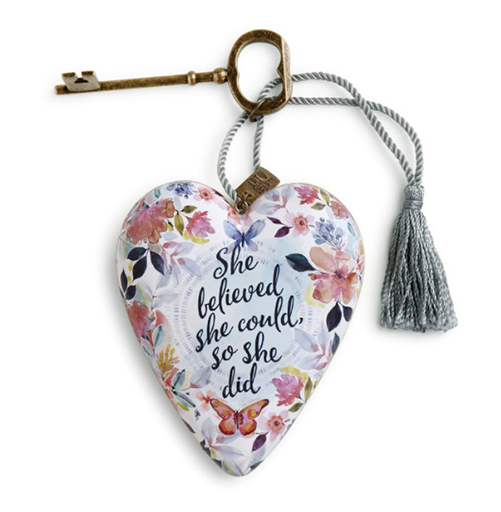 This 'She Believed She Could' heart and key is a sentimental and romantic gift for the graduate whom you love best. Sweet and old-fashioned in style, she'll love hanging it from her rear view mirror, or the Christmas tree during the holidays.
32. 3D Glass Photo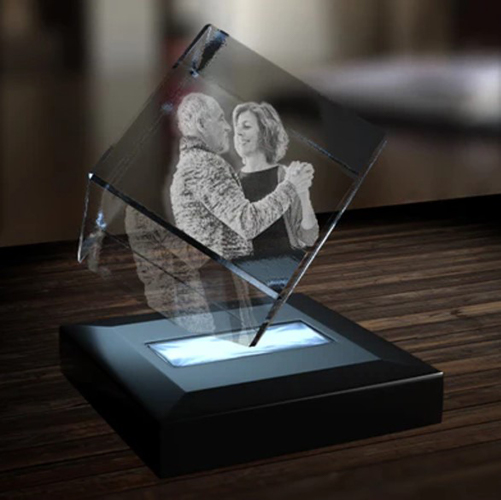 This 3D glass photo makes an ordinary photograph pop! Lovely to set on a bookshelf, coffee table, or her desk at her new job, this work of art is like a sweet sculpture and will always remind her of her graduation day.
33. Weighted Sleep Mask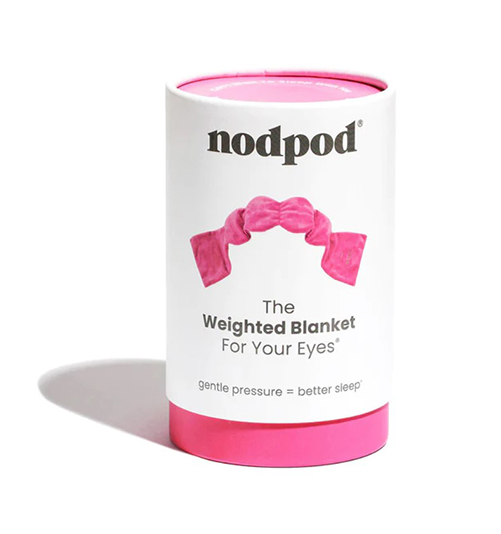 Help her shake that headache or melt the stress away with a weighted sleep mask! It's likely something she never knew she needed, and now she won't want to go to sleep without it. Great for napping, too, or just calming down for a bit before work.
34. Going Places Necklace
Now that she's not constantly in class, it's time for some adventuring and traveling! This beautiful 'Going Places' necklace is pretty all on its own, but we love what it represents: going out there into the world to make a difference the way only she can. By partaking of it!
35. Beautiful Bada$$ Girlfriend Graduation Bracelet
This Morse code bracelet is so clever and whimsical! She'll love knowing the secret message you've chosen just for her. There are plenty to choose from, although we are partial to 'Beautiful Bada$$'.
36. Custom Hanger for Her Gown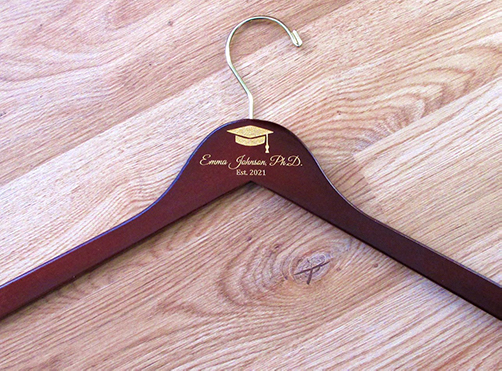 We don't want that graduation gown all wrinkled for the ceremony, do we? Of course not! This clever custom hanger will keep her gown looking pristine until the moment she puts it on. And it makes a great keepsake, as well!
37. Career Field Notebook – Horticultural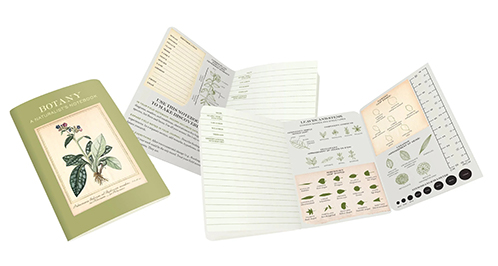 If she's going into a field such as horticulture, she'll love having a great notebook to keep her thoughts and observations in! It's light and compact so it's easy to take with her wherever she goes (and you know those nature lovers — they are always on the move!)
Here are some more career notebooks for her:
38. And Off She Went Leather Pouch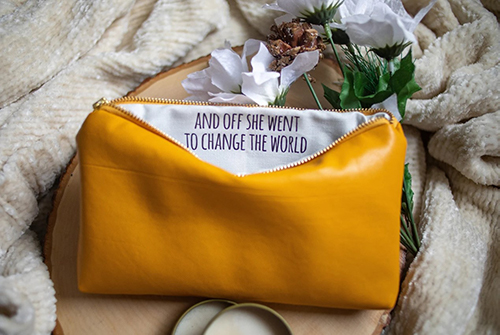 This adorable pouch is cute enough on the outside, but it's the secret message inside that really takes the cake. She'll love having somewhere to stash her important belongings during the graduation ceremony, especially since it's so pretty.
39. Adorable Graduation Bear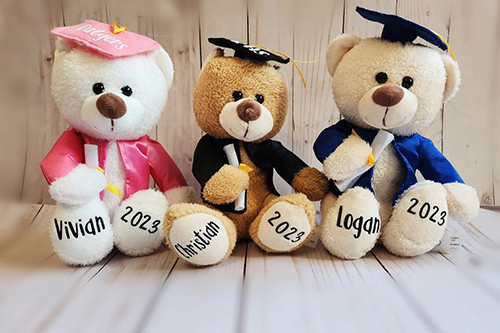 Okay, she graduated kindergarten a long time ago, but she still wants an adorable and huggable bear! Trust us! This cute bear is customized with her name and the date on his fuzzy wuzzy little paws.
40. Personalized Double Sided Ornament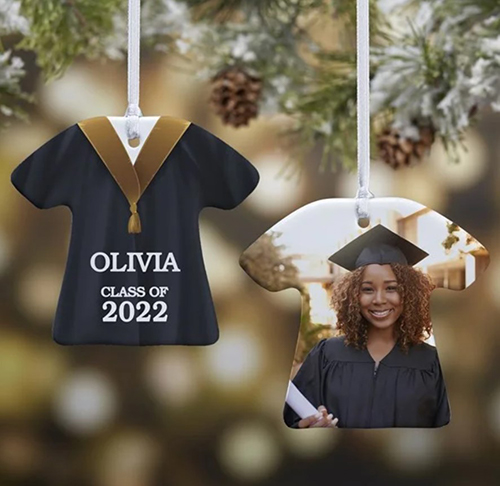 This ornament is truly unique to her! It's personalized and double sided, and it will look amazing on the Christmas tree or hung anywhere around the house. It will remind her to reach for the stars and always be proud of her accomplishments.
41. Silver Nurse Heart Necklace
This silver nurse heart necklace is so unique and eye-catching! Your new nurse will have found her favorite accessory and piece of jewelry with this one, for sure. Easy to tuck inside her scrubs, it's a simple way to keep you and your love for her close to her heart.
42. Your Journey Bracelet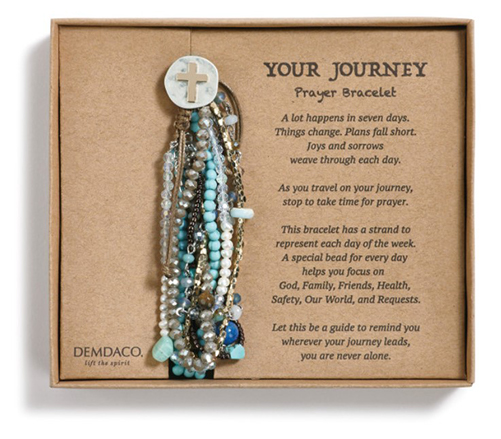 This turquoise prayer bracelet is a lovely gift for the graduate. It features seven unique strands representing the days of the week, and prayer beads to symbolize God, family, friends, health, safety, our world, and special requests.
43. Live. Laugh. Lawsuit.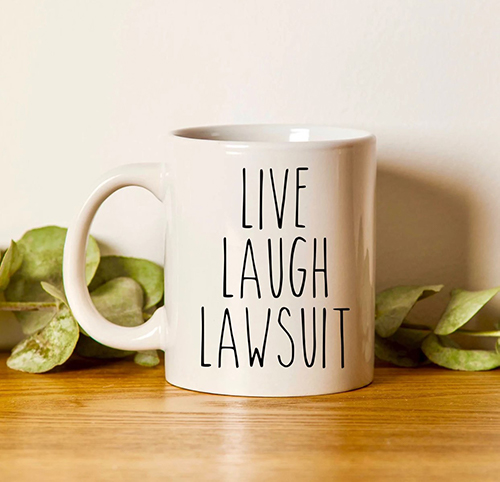 This funny mug turns the old and cringy adage "Life. Laugh. Love." into something we like far better: Live. Laugh. Lawsuit. When she gets done laughing, she can get down to business with some hot coffee and some justice!
Related: Gifts for Law Students & Lawyers
44. Gold Star Pin Badge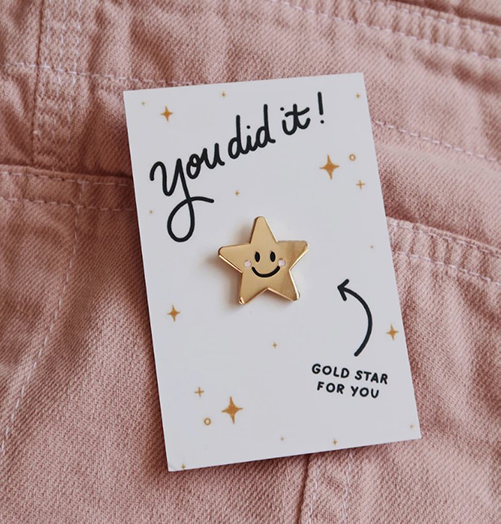 Everyone wants a gold star! This cute pin badge will make her laugh, and she'll definitely proudly sport it on her jacket or purse. A cute little gift for the young-at-heart graduate!
45. We Are Proud of You Chocolates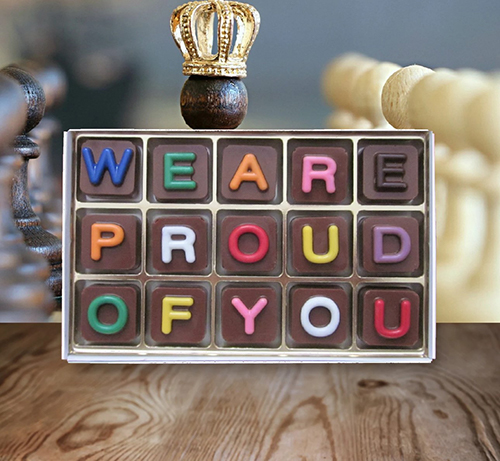 Handmade and so delicious! This 'We Are Proud of You' chocolate concoction aims to please the chocoholic. She'll love the sentiment and the taste! Maybe if you're lucky, she'll share a square.
46. Personalized Apple Desk Sign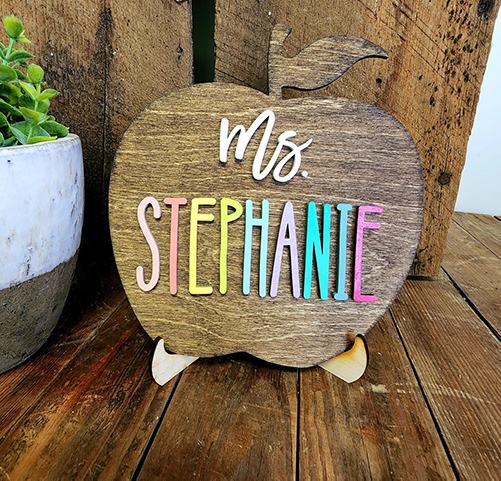 If she's graduating with her teaching degree, first of all, God bless her! Second of all, she needs one of these cute, personalized apple desk signs! So adorable and whimsical, it will make her classroom feel absolutely perfect and ready for learning.
47. Le Creuset Oval Dutch Oven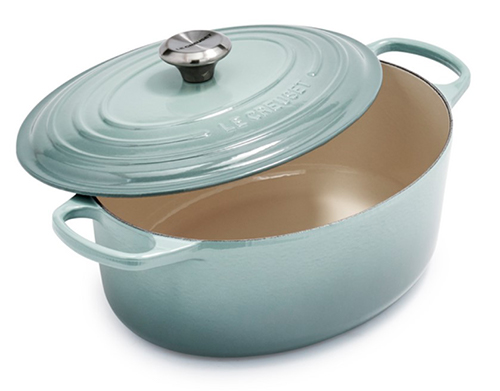 Get her a real, grown up gift that will last for years to come like this Le Creuset oval Dutch oven! She'll be whipping up soups and stews, casseroles and roasts like a professional chef.
A good and high quality Dutch oven is worth its weight in gold, and have you ever lifted one of these? They weigh a lot! That's a lot of gold.
48. Vacation or Experience Package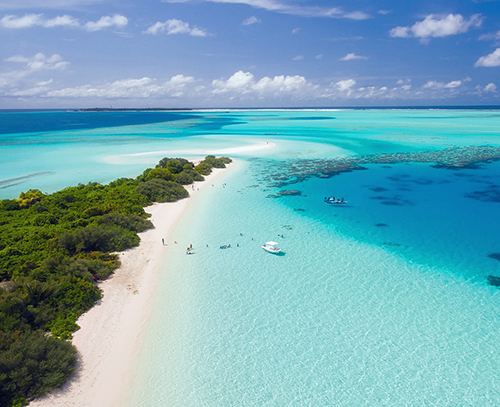 Looking for the kind of girlfriend graduation gifts that will completely knock her socks off? Instead of a gift wrapped present, why not give her a vacation or an experience to remember? That's worth so much more than something materialistic! And hey, maybe you can go with her… It's a win-win!
49. Custom Message Blanket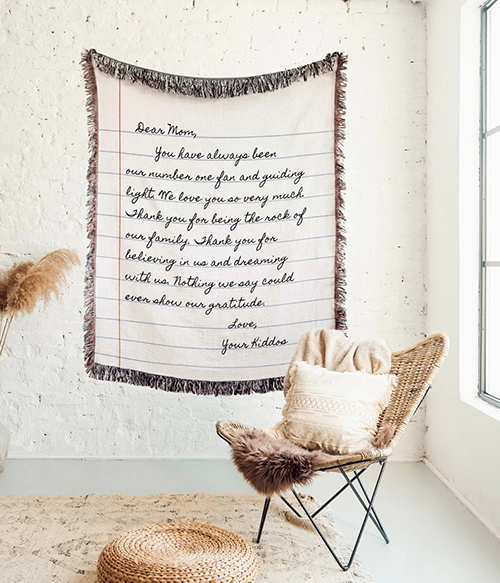 Let her know just how proud of her you are with a handwritten message printed directly onto a blanket! She'll love snuggling up under this plush soft throw, whether it's on her days off or during the evenings when she gets home from work.
50. Happy Graduation Champagne Gift Basket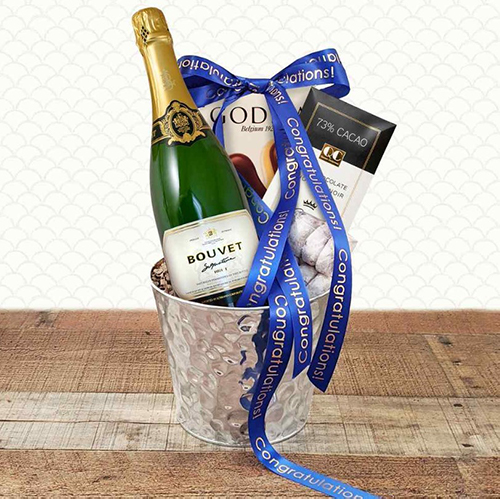 Pop the bubbly — she's earned it! This 'Happy Graduation' champagne gift basket will delight her and her friends. It also comes with delicious, high quality chocolate. What's not to love about this great set?!
Read Next: Best Graduation Gifts of All Time