All About the 29th Anniversary
Can you believe your marriage (or your friend's or family member's) is nearly 30 years old? How do you do it? What's the secret? Celebrities, take note! When it comes time to find those perfect 29th anniversary gifts, you'll want to look for something classy, yet original.
After all, twenty-nine years together is something worth honoring properly. Whether it's your precious spouse, a family member, or a dear friend that you'll be celebrating, you can feel confident that your gift will be loved and appreciated.
For some truly darling and romantic gifts for your sweetie or whomever is celebrating, read on. We've done the legwork for you!
Table of Contents
Our website is supported by our users. We sometimes earn a commission when you click through the affiliate links on our website. See our privacy policy & disclosures for more information.
This is part of our series on Anniversary Gifts by Year.
29th Anniversary Themes
What is the traditional & modern 29 year anniversary gift?
Both the traditional and modern 29th anniversary gifts are furniture.
Why is furniture the traditional & modern 29th anniversary gift?
Your home is where you spend most of your time together, so why not? Furniture is full of memories of great times together, and is a big part of your story. But, it's a safe bet that most of your house's furnishings were bought during your honeymoon, are we right?
What is the 29 year anniversary gemstone?
Garnet is the gemstone for the 29th anniversary.
Why is garnet the twenty-ninth anniversary gemstone?
Since garnet is associated with the heart, inner fire, and life force, garnets are often considered symbols of love. Some cultures associate them with peace and prosperity, as well.
What is the 29th anniversary flower?
Celosia is a fiery, foxtail-like bloom that represents the 29th anniversary.
What is the 29th anniversary color?
There is none, so simply choose the recipient's favorite!
10 Best Twenty-Ninth Anniversary Gifts
1. Double Heart Inlaid Music Box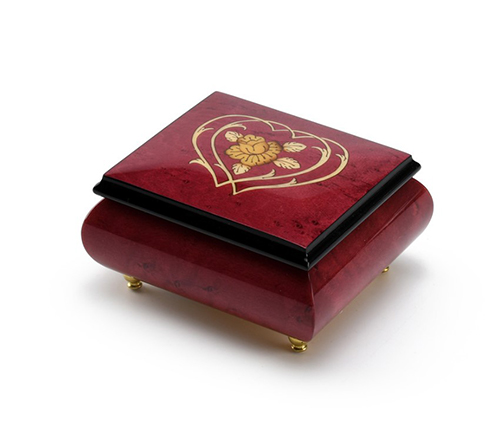 This gorgeous, double heart inlaid music box is a stunner for sure! If she's never had a beautiful place to keep her jewelry, she will be entranced with this lovely box. You can even customize the music it plays!
Why not choose "your" song together, or the one you first danced to? Maybe even what she walked down the aisle to? This is a romantic gift for the young-at-heart.
2. Celosia Flower Wreath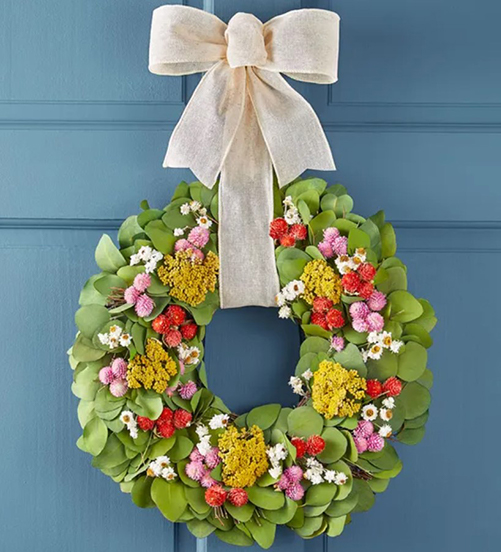 This preserved celosia flower wreath just makes us smile! It's so cheerful, sunny and happy. Suddenly we want to frolic through a field of wildflowers!
This beautiful wreath is perfect year round, and will instantly transform a front door into a welcoming haven. This wreath is a unique yet stunning choice among 29th anniversary gifts.
PRO TIP: if you spray your wreath with Aqua Net every three months (yes, our favorite hair product of the '80s!) your wreath will last even longer.
3. Custom Engraved Tree Swing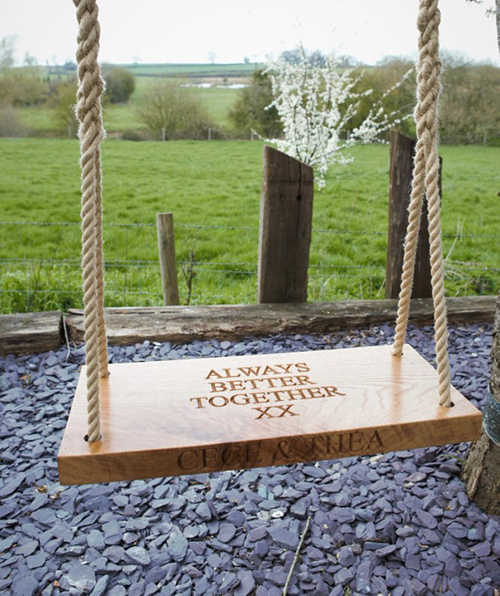 The only thing more romantic than a tree swing is one that is customized just for the happy couple! What a sweet nod to growing old together!
This swing is made of hand-selected oak and is more than sturdy enough for adults (although the grandkids will want a push, naturally). All you need now is a picnic to complete the perfect afternoon!
4. Better Together Wall Art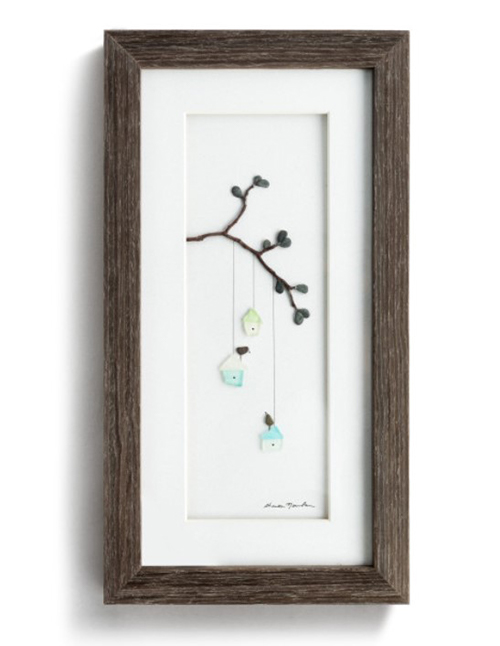 Artfully crafted and so sweet, this 'better together' wall art is a real keeper. Whimsical and adorable, it will look perfect hung in the middle of your family wall of photos, or set on the nightstand where you can see it first thing in the morning. And the simple color palate will blend in beautifully no matter your style or house decor.
5. Infinity Knot Frame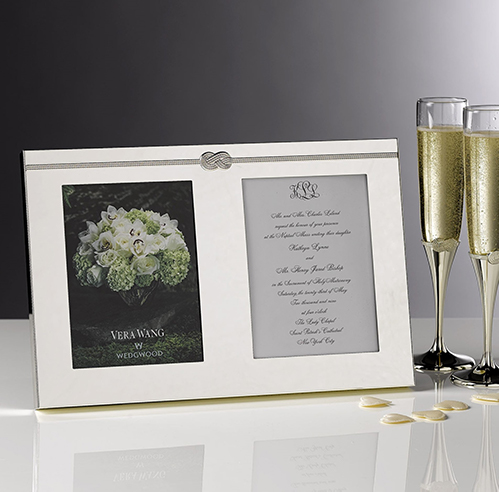 You can put your wedding photo on one side and a recent photo on the other, with this lovely and very elegant infinity knot frame. Truly sophisticated, this gift is made to have some wow factor and appeal!
You could also put a copy of your wedding invitation or your printed vows on one side, as well. Any way you go, this frame is romantic and contemporary, making it perfect for the modern and timeless couple.
6. Cristal Champagne & Handmade Truffles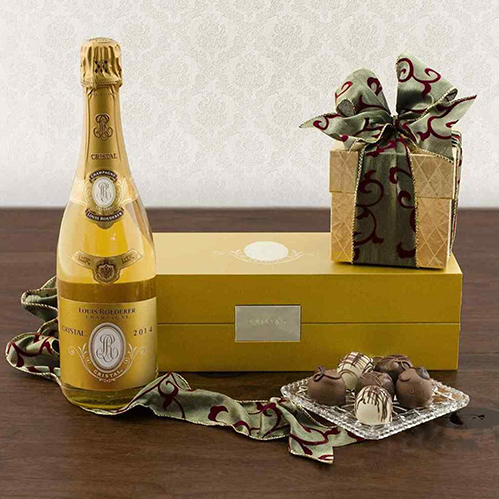 Cristal champagne calls for a special occasion only! What's more special than your 29th anniversary, after all? Treating you and your loved one to some absolutely delicious bubbly and some decadent, handmade truffles is never a bad idea. Pure bliss awaits!
7. Glider & Ottoman
Your days of rocking your own baby to sleep might be gone, but think of those adorable grandbabies! Or simply having a comfortable place to gently glide your day away…
This glider and ottoman set will be your new favorite place to sit and rock out. Put your feet up and relax! A great gift for the happy couple, or for your spouse on the "furniture anniversary."
8. My Dear Vase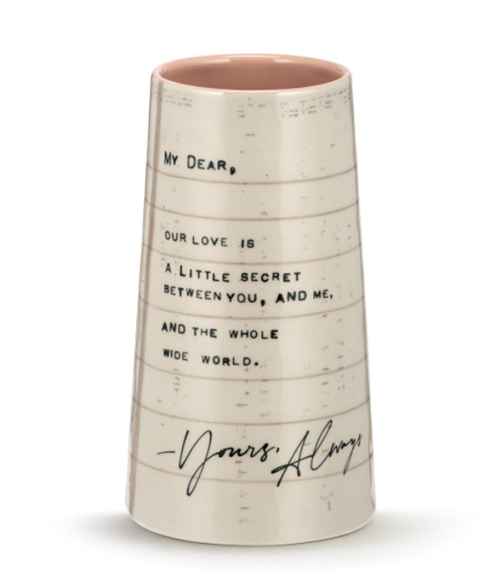 This sweet and unusual vase will be the star — even more so than the flowers you fill it with. With its sentimental verse and romantic shape, this vase will be near and dear to their hearts.
It might just stay on the table top for all time! Made of stoneware, you can even have this pretty vase gift-wrapped (just choose it at check out time).
9. Gold Kissed Rose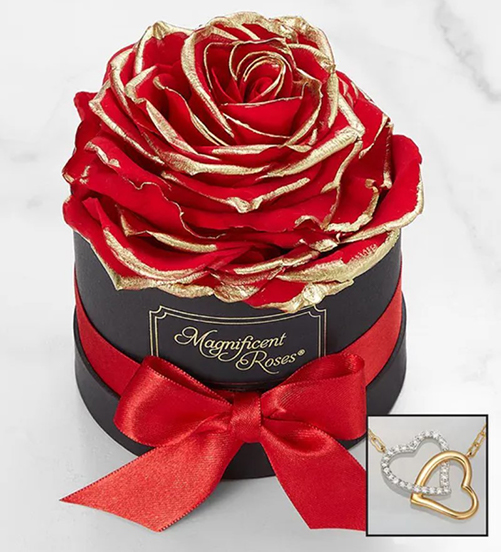 You can get this hatbox of gold kissed roses with or without the heart shaped pendant necklace! Either way you go, this gift is one that is truly magnificent and utterly romantic. When you want something to take her breath away, this is the right choice. It's classic and luxurious, but also so heartfelt and sweet.
10. Sweetheart Bird Feeder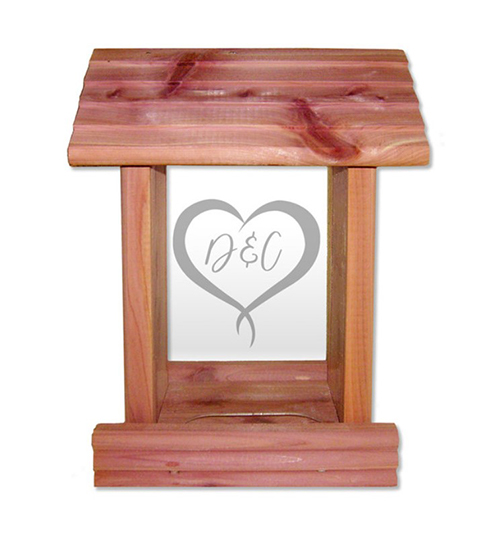 For the nature and animal lovers, this sweetheart bird feeder is meant to impress! You can have this sturdy bird feeder customized however you like best — with a message to your sweetie, or simply with your married name and wedding date.
Hung up outside, it's instant entertainment for the bird watchers, and a delight to all those feathered friends.
Traditional & Modern 29th Anniversary Gifts (Furniture)
11. Outdoor Wine Table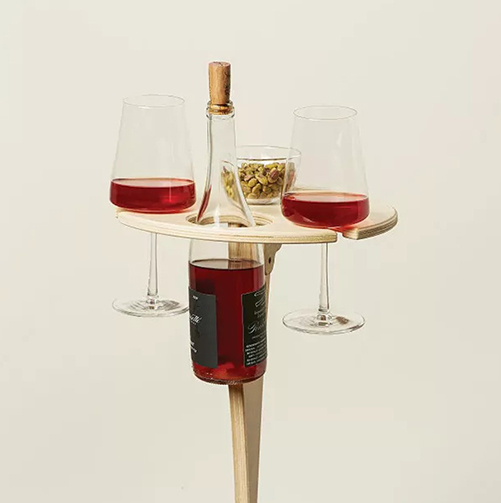 How clever is this outdoor wine table? Its collapsible feature means it's so easy to carry down to your favorite picnic spot, along with a bottle of wine and two glasses. How romantic! For the young-at-heart couple who loves their outdoor date nights, this gift can't be beat.
12. Couple's Porch Swing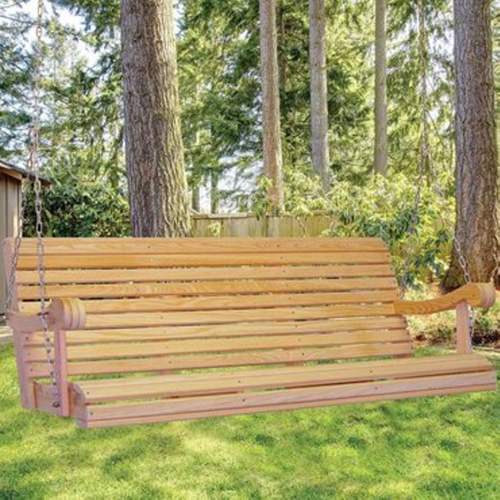 Built by Amish craftsmen and made of sturdy cypress wood, this couple's porch swing will be their favorite gift — we just about guarantee it!
With its generous sizing, the happy couple can rock to their heart's content, all while watching the backyard, stargazing, or visiting with friends on the porch. A perfectly perfect gift for the 29th anniversary!
13. Foot & Lumbar Ottoman Massager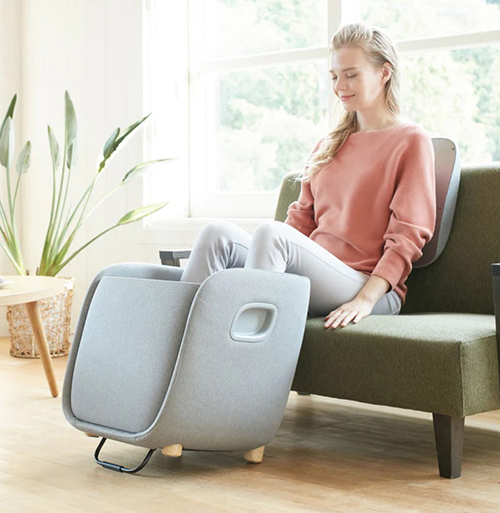 Elegant and sophisticated enough in style to look like a simple ottoman, this one has a surprise: a hidden massager for your feet and calves! At the end of a long day, this will be the best spot in the house. Smooth out exhausted knots and stress with a wonderful massage. How neat is that?
14. Personalized Camping Chairs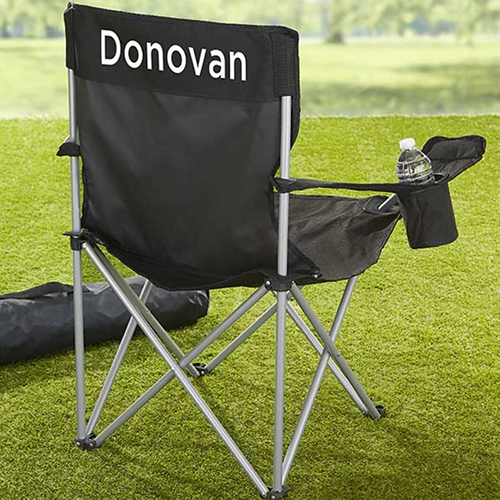 For the couple who loves to camp, fish, picnic and tailgate, or who are always off watching their grandkid's sports activities, these personalized camping chairs are a must-have!
Have you ever brought your camp chairs to a group activity, only to realize someone took yours home by mistake? The personalization will see to that! Sturdy and made to last, this is a functional present that they will love.
15. Leather Ottomans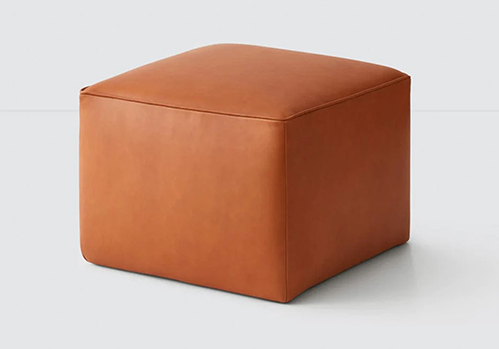 Available in caramel, natural, or olive, this leather ottoman is a real stunner! If the living room is the heart of their home, they'll love adding this sophisticated piece of furniture to their collection. They can finally put their feet up in pure and classy style!
16. Hammocks for Two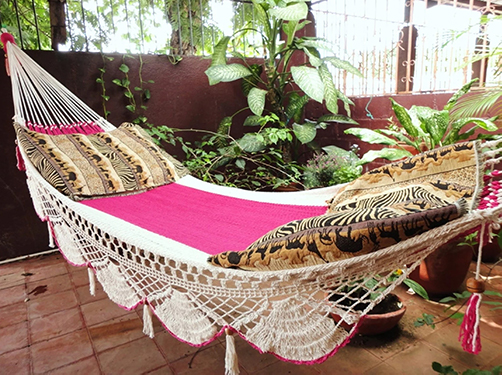 What's more romantic than gently rocking in a hammock? We can't think of anything! These hammocks built for two are perfect for snuggling, cuddling, stargazing, or napping… or maybe all four in that order! They're made to last and are so boho and pretty, too.
17. Pennsylvania Amish Rocker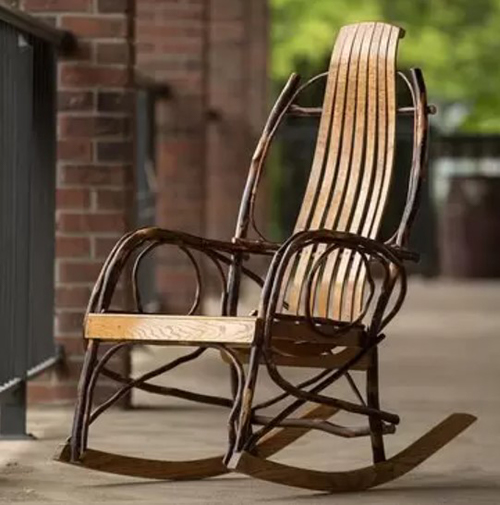 Be sure to get two of these absolutely amazing, Pennsylvania Amish rockers! Once placed on your front or back porch (or in your living room), these rockers are sure to be the two best seats in the house. And they're such high quality that they will last another twenty-nine years of marriage!
18. Wicker Bench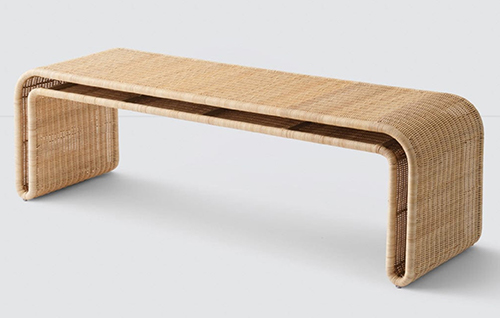 Handcrafted in Indonesia, this wicker bench is the epitome of style and grace. Made for both classic and modern homes and decor, the minimalist style will compliment them both. A truly unique and timeless gift that is sure to impress.
19. DIY Patio Furniture
For the DIY lover, why not make some patio furniture for your 29th anniversary gifts? A handmade gift says a lot, after all. It is a thoughtful way to show how much you care.
This tutorial will make an expert craftsman of you in no time, and you'll end up with a truly one-of-a-kind gift — your own patio furniture!
20. Scrabble Coffee Table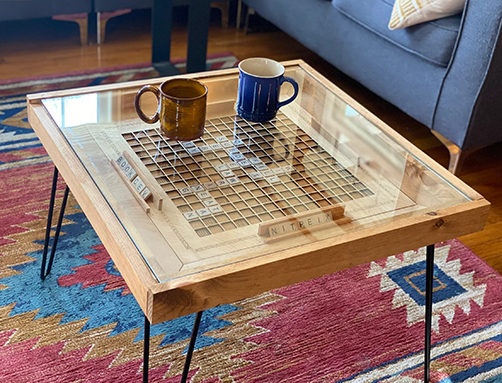 If Scrabble is their love language, this coffee table aims to please! Clever and unusual, it's such a fun way to keep their favorite board game out and accessible at all times. In the meantime, they still have a place to set their coffee mugs or remote controls!
29th Anniversary Gifts for Her
21. Gold & Garnet Bracelet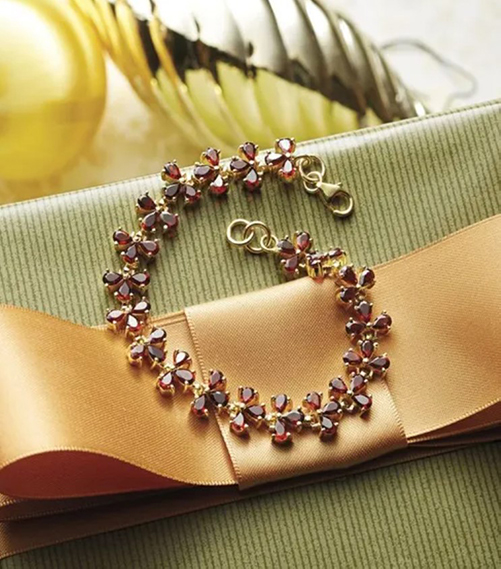 This garnet and gold bracelet is such a sweet and romantic way to say Happy 29th Anniversary to your love! She'll adore this sparkly and beautiful piece of jewelry, and will want to wear it all the time.
Take her out for a night on the town and see how many compliments she receives on this pretty bracelet.
22. Candles She'll Love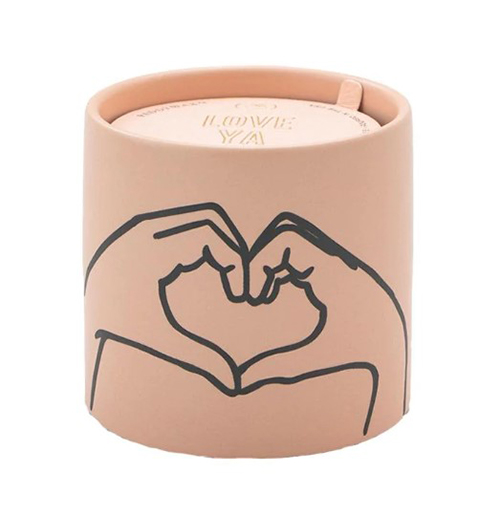 Scented candles add so much romantic ambiance to a home, don't you think? These candles she's sure to love are no exception! With delicious scents like sandalwood and vanilla, this ceramic and wax candle aims to please her with intoxicating aromas and the romantic flicker of soft light.
23. Outdoor Wooden Potting Table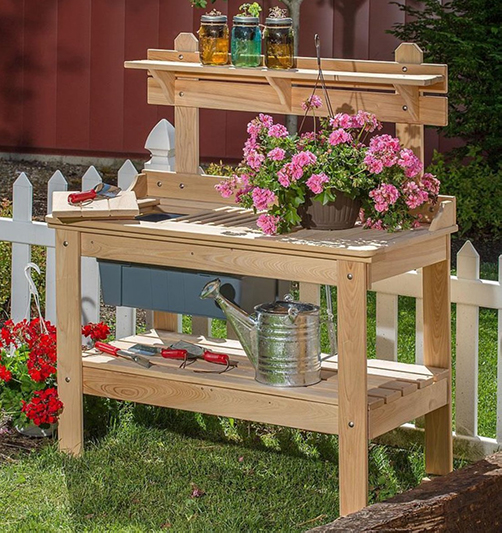 Is her garden her happy place and source of joy? If so, she'll love this beautiful (and practical!) outdoor, wooden potting table. So perfectly functional, but also oh-so pretty, it's a gift that will be an instant favorite. She'll love having an organized place for potting her herbs, flowers and plants.
Related: Best Gifts for Gardeners
24. Girl's Night Rose Gift Basket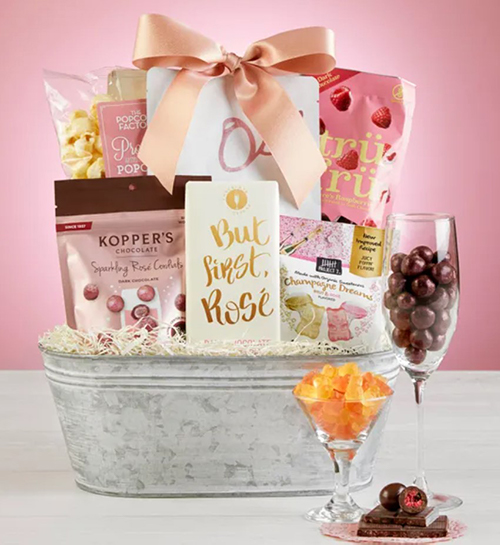 If sparkling rose is her favorite beverage (and why wouldn't it be?), this gift basket will make her clap her hands and give you a kiss! This basket is overflowing with a nod to her favorite wine, and everything is so yummy and fun. If you're lucky, she might even share!
25. Personalized Journal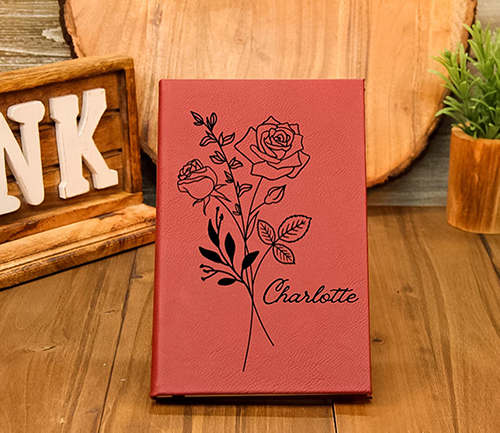 Use your anniversary month flower for this beautiful, personalized journal. She'll love having a spot to make her to-do lists, doodle, journal her thoughts, write poetry, or just make a shopping list! A thoughtful gift that will mean a lot to her. Pair it with a nice pencil or a set of calligraphy pens to make it even more special.
29th Anniversary Gifts for Him
26. Full Body Massage Chair
After a long hard day at work, he'll be ecstatic to come home to this amazing, full body massage chair! If he loves settling in for a good massage, then this gift will be so appreciated and well-used.
And when they say "full body," they really mean it! No sore muscles will be left behind. And bonus: your hands won't get tired!
27. Personalized Patio Cooler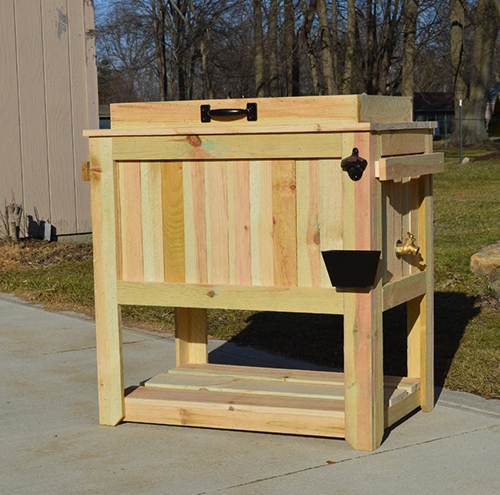 If outdoors by the grill is his favorite place to be year-round, this personalized patio cooler will knock his socks off! It comes with a brass drain, a bottle opener, even a bottle cap collector — all in one, good looking beer and soda cooler.
Made of pine or cedar, it's built to last, and the wood engraved personalization makes it even that much sweeter.
28. Baseball Stadium Lights End Table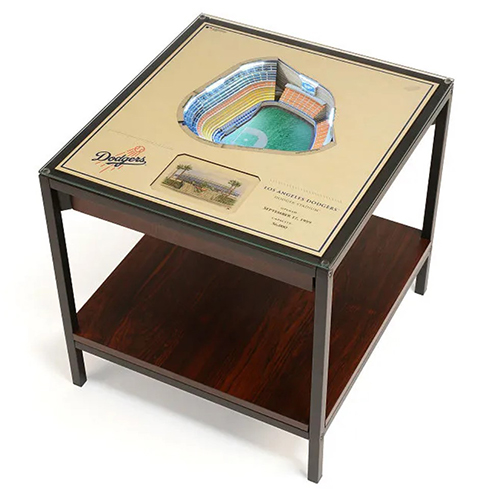 Talk about your home field advantage! This amazing, baseball stadium light end table is completely unique and made for the baseball lover. Crafted with stunning care and attention to detail, this table is a perfect replica of his favorite stadium.
There's even a spot for a photograph of their favorite day there (a tailgate, a great game, or meeting his favorite player).
29. Romantic Backyard Fire Pit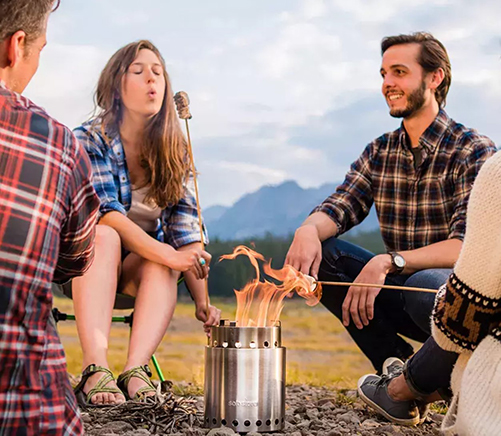 Snuggling up next to a roaring fire is so romantic, you'll want to do it every evening! Don't wait for camping — instead purchase one of these pretty fire pits for your own backyard. S'mores and ghost stories with the grandkids? Sipping wine by a firelight? You can have it all anytime you like.
30. Engraved Leather Smart Watch Band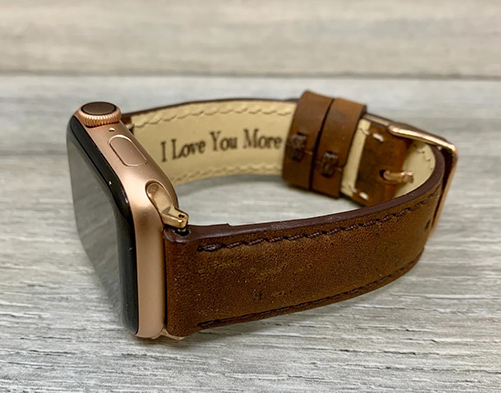 Customize his Apple watch or wrist watch with one of these engraved leather bands. It will instantly transform his look and style! You can engrave it with your wedding date and initials, or with a sweet and romantic message. Or a cheeky one! Handmade and one of a kind.
29 Year Anniversary Gifts for Couples
31. Personalized Wooden Patio Sign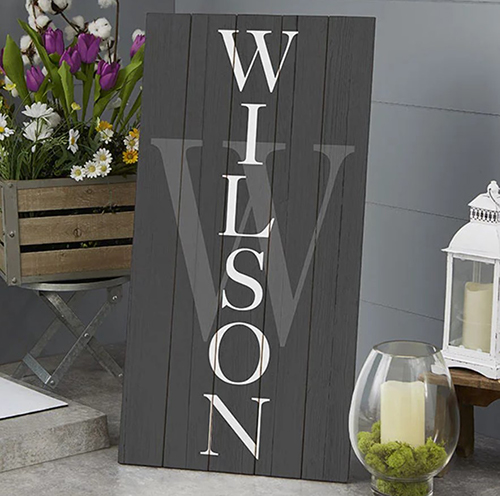 With six colors to choose from, this personalized wooden patio sign is a fun and pretty way to dress up the porch. A great gift for the happy couple who is celebrating their 29th anniversary. Personal and unique — they'll love it!
32. Candy From Your Generation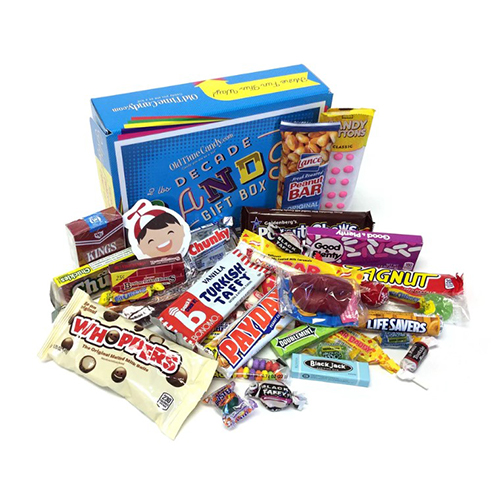 Nostalgic and fun, this candy from your generation will be an instant delight! They'll love seeing and devouring the candies they knew way back when, and maybe discovering some *new* old ones. Such a fun and unusual gift that they'll be talking about for years to come.
33. A Year of Dates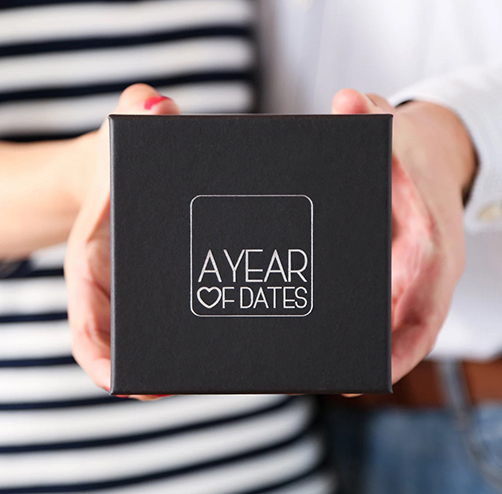 Fifty-one date night ideas, with one blank one for you to fill in! This year of dates is here to help for when you're just flat out of fresh ideas. It takes the guesswork and the mind reading right out, and gives you fun and romantic suggestions that will make memories in no time at all.
34. Lismore Goblet Pair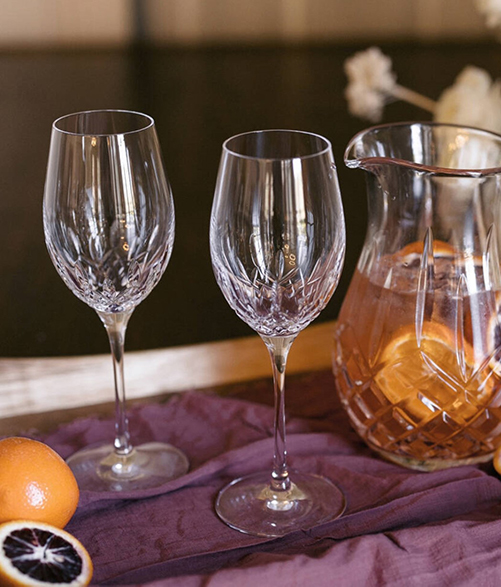 These Lismore goblets are stunning! Gorgeous in style and so fun to toast with, the happy couple will love sipping their favorite vino out of these pretty glasses. Totally elegant, sophisticated and perfect for an anniversary like their 29th! These are keepers that will become family heirlooms instantly.
35. Personalized Garden Bench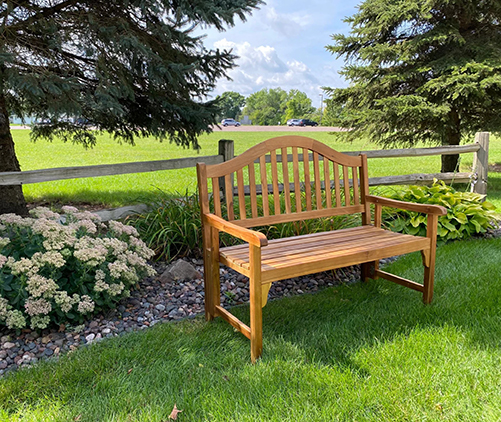 This personalized garden bench is made even more perfect because it's foldable, meaning you can easily relocate it from one sunny or shady spot to another! Personalized so it's totally one-of-a-kind, this garden bench will be their new favorite piece of furniture, hands-down (well, bottoms-down)!
Unique Twenty-Ninth Anniversary Gifts
36. Framed "Your Song" Sheet Music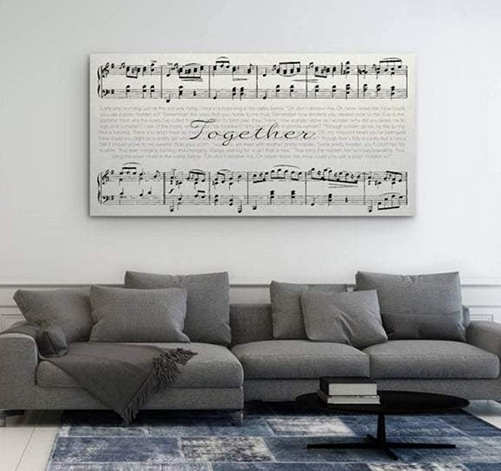 Choose your sign, choose your song and voila! You have a wonderful and totally unique 29th anniversary gift for the loving couple! Romantic and sweet, it's also just a beautiful way to decorate a wall. An instant conversation starter — everyone will want to know where they found such a unique piece.
37. Record Player Table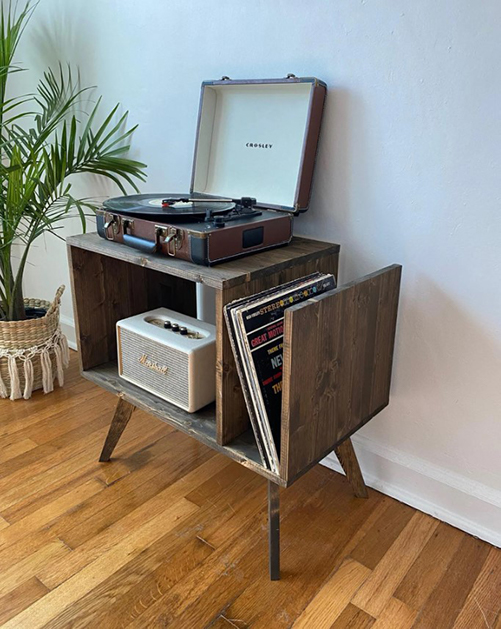 This mid-century record player table is just perfect for the music lovers. It's loaded with style, charm and functionality, too! It's the perfect size for a turn-table and record collection, and will look amazing with any decor or style. Made of solid pine to last forever.
Related: Must-Have Gifts for Music Lovers
38. Wooden Map Wall Art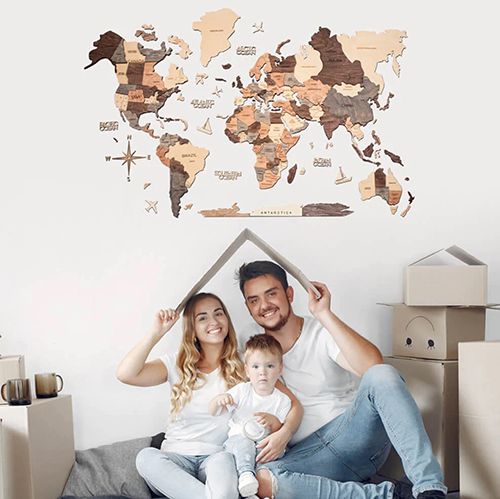 Such a stunner! This wooden map wall art is really unique and will stand out in a crowd. For the world travelers who love to have romantic adventures together, this gift is a must-have. There are so many designs to choose from, and the company is family owned so you can feel great about this purchase.
39. Teak Towel Ladder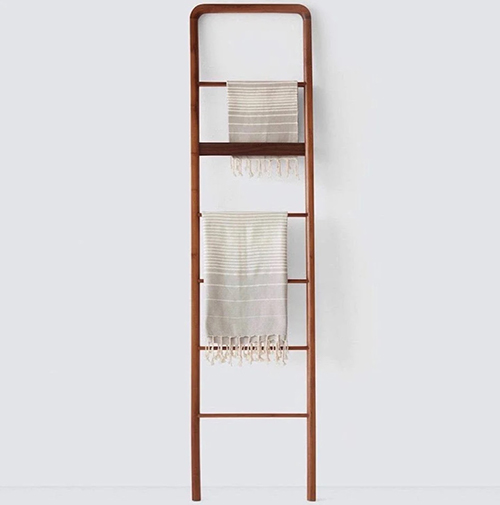 Made from artisans in Indonesia, this teak towel ladder is so sophisticated and elegant! It will really transform their bathroom into a spa-like atmosphere. So functional and yet so beautiful, too. Add in some luxurious towels for a truly unique and special gift that will be much appreciated.
Click Here for more must-have items for your bathroom!
40. Electric Fireplace
This electric fireplace is perfect for a winter anniversary! Cuddling in front of this cute heater will be their favorite spot to be, whether watching movies, reading aloud to one another, or flipping through their wedding photo album. This convenient little fireplace is also portable, so it's easily moved from one room to another. Plus, it has a remote control to adjust the heat without even getting up!
Read Next: 30th Anniversary Gift Ideas