Let's explore the best of the best Friday the 13th party ideas!
Is your upcoming birthday or anniversary going to fall on Friday the 13th this year?
Do you love the thrills and chills of Halloween, horror movies, and creepy mysteries?
Or are you the type of person who always finds a reason to throw a big bash? (Yes, we're looking at you, Flag Day/Arbor Day/Third Tuesday of the Month partiers.)
Whatever the case may be, you'll love making a good deal out of Friday the 13th! Whether it's spooky, silly, playful, or just downright RAD, this will be a bash to remember!
How to Throw a Friday the 13th Party
First of all, get out that calendar so you know when the next Friday the 13th even is! Once that's set in stone, you can gather up your ideas, supplies, and get those invites sent.
People will be expecting it to be creepy, so go all-in on the scares. Put together a horror music playlist for your background music, and decorate to your telltale heart's content.
Make sure that some of your food is decorated with blood and guts, and plan out some activities that range from silly (for the kids) to horrifyingly disturbing (for your weirdo friends).
Ready for some specific plans? Read on!
Friday the 13th Birthday Party Ideas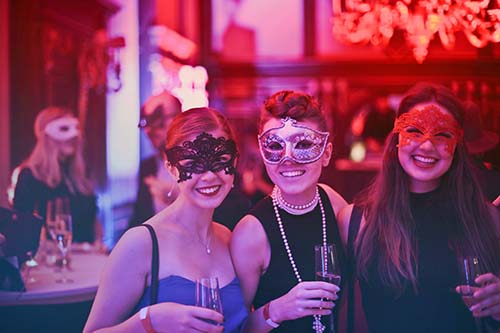 Our website is supported by our users. We sometimes earn a commission when you click through the affiliate links on our website. Learn more here.
1. Friday the 13th Movie Marathon
It's not really Friday the 13th without watching the classic Friday the 13th films. Get together with your friends to watch your favorites in the series.
For younger audiences, consider an age-appropriate "scary" movie like Goosebumps, Abbott And Costello Meet Frankenstein, or Monster House.
Related: 21 Classic, Creepy Thriller Films That Are (Mostly) Family-Friendly
2. Halloween Party 2.0
Throw a Friday the 13th party that is just as spooky as the spookiest night of the year. Celebrate this scary day by bringing back some Halloween favs. Break out your October decorations and add in anything else creepy, slimy, ghostly, or bloody that you like. Here are some fun ideas for your Halloween Party 2.0!
3. Unlucky Party
Do you believe in bad luck? Surround your party with unavoidable unlucky tricks. Place a ladder in every doorway, black cats everywhere, have everyone put their new shoes on a table. Make sure that no one enters without throwing salt over their left shoulder. Oh, and don't forget to design the invites as a broken mirror using mirror cardstock (or foil, if you're super-cheap).
4. Lucky Party
If you do believe in bad luck, do the opposite of everything above! Hand out rabbit's feet, leave out CLOSED umbrellas, decorate in four-leaf clovers, hang some lucky dice over the karaoke machine, and wear matching shirts with horse shoes. We wish you luck in your lucky Friday the 13th party!
5. Group Tattoos
Tattoo lovers unite! Get together for the traditional $13 Friday the 13th tattoo to start off your night. Then paint the town red, go see a scary movie together, or head back to your place to continue the party with snacks, drinks, and spooky decor.
6. Black Tie, Black Cat Event
Host a Black Tie, Black Cat event. Serve sophisticated hors d'oeuvres on black plates with black napkins. Decorate with black cat themed garlands, wooden cat silhouettes, and vinyl wall stickers. Classy party with a purrrrfectly spooky twist.
7. Blood Scene
If Friday the 13th isn't scary enough on its own, level up by making your party scene look like a blood bath. You can DIY your own fake blood, but for easier cleanup try these blood splatter decorative decals. Gross, creepy – and fun!
8. Go Camping
Live in fear on this spooky day by spending the night at your local campsite. Who knows, you may meet Jason!
9. Everything Black
Party attendee dress code is all-black. Drape black over everything in the house, and serve dyed food from black plates and platters on black tablecloths. Keep the lights low and drop some massive beats for a Friday the 13th dance party. Simple, but effective!
10. Superstition Costume Ball
Everyone dresses up as their favorite superstition in classic ball fashion. End the night announcing costume winners, who receive Jason Vorhees-themed prizes!
Friday the 13th Anniversary Ideas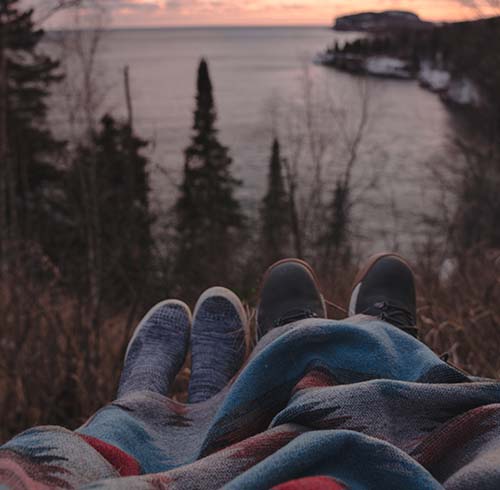 11. Have a Superstitious Photo Shoot
Get your photos redone in an unlucky fashion. What could be cuter than a photo of you both standing under a ladder with a black cat walking in front of you? Well, I'm sure you can think of something… Add makeup, costumes, and special accessories to lean into the Friday the 13th theme!
12. Spend Your Anniversary at a Haunted Hotel
Not gonna lie: my hubby and I spent our tenth anniversary at The Stanley Hotel, the location of the novel/film, The Shining. It was a blast!! Most "haunted" locations give spooky fun ghost tours, so make sure to book your spots.
13. Give Your Spouse Blood Roses
Because nothing says I Love You, Honey, like… blood roses? If you and your spouse are into all thing's goth and vampire, they will love this highly dramatic gift.
Related: Gifts for Alternative Girls
14. Host a Unlucky Anniversary Party
Why should you two be the only unlucky people on your special day? Host an anniversary party for yourselves and invite everyone else to be unlucky with you! It will surely be a night to remember, and likely just the first of an annual bash!
Related: 13th Anniversary Gift Ideas
15. Adopt a Black Cat
They don't get as much lovin' as those pesky calicoes and snow white felines, but that doesn't mean black cats don't make the best familiars… um, we mean, pets. Lean into the theme and find a "witchy" name for your new fur baby, like Tabitha, Edith, Winnie, or Salem.
16. Take Your Spouse to 13 Locations that Represent What They Mean to You
The location of your first date, your favorite coffee house, where you proposed, where you decided you wanted to marry them, location of your first kiss, and so on. 13 can be your LUCKY number at the end of this night!
17. Wear Black During Your Anniversary Dinner
Not just a little black dress and a black button down, oh no! Go all out with something more along the lines of Morticia and Gomez, or even Wednesday Addams. And if you have the chutzpah to pull of a long black veil, we say go for it!
18. Visit the Real Camp Crystal Lake Together
If you're big fans of the movie, this would be a fun experience! Bond in a very special way by reliving the horrors of Camp Crystal Lake.
19. Give Engraved Knives
According to unlucky traditions, giving knives as wedding gifts signifies a broken relationship. After all these years, it still couldn't hurt right?
20. Candle Light, Roses, and Blood Red Bubble Bath
Get romantic (and, yes, a little bit weird) with a bubble bath turned blood red with these bath bombs. Embrace your inner goth!
Friday the 13th Party Games
Let the fun and games begin! Make sure your night is a memorable one with a slasher-style party game.
21. Don't Get Stabbed!
Inspired by the old horror movies of bygone days (particularly the heyday of the 70s through the 90s), this funny and delightfully morbid board game will let you live out your fantasy of, you know, pretend murdering your friends and family!
22. "Did You See It" Drinking Game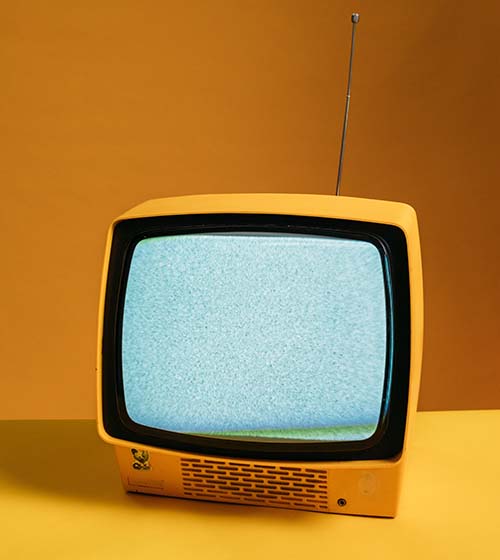 This one is simple enough: Watch the famous Nuke's Top 5 on YouTube. Every time he says "Did you see it?" take a drink. Every time someone says "That's not a ghost," take two drinks. And every time you have to skip forward, take 3 drinks.
23. How Well Do You Know Superstitions?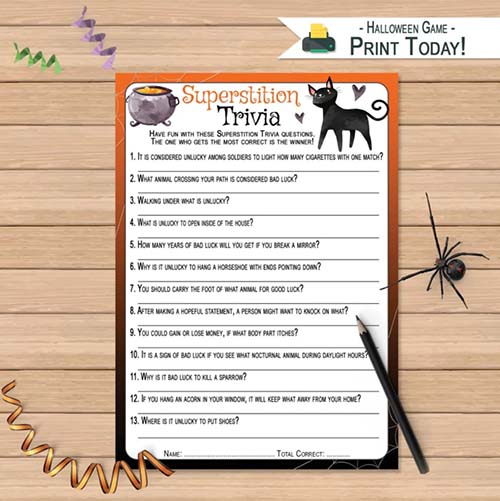 This quick little icebreaker is great for passing around at your Friday the 13th party! Guests will love testing their superstition knowledge. Don't forget a prize for the winner!
24. Killer Trivia Game
For those true crime nuts (we admit to being so ourselves), it's time to put your noggin to the test! Everyone will love this totally morbid – in all the right ways – game. You're definitely going to learn a bunch of stuff you would never see in a regular old Trivia Pursuit game!
25. Hide & Seek with Jason
Someone is Jason and the rest of you are campers. Don't let Jason find you. Would also work as a game of Sardines, the opposite of Hide and Seek! Get the iconic Jason mask and a foam machete for Jason to "tag" campers with. Of course, if you're playing outside, you might want to warn your neighbors!
26. Superstitious Costume Party
Dressing up has never been so much fun as it is when everyone comes costumed as their favorite superstition. A black cat is the obvious choice, but we bet you can get pretty creative with this one!
27. Unlucky Obstacle Course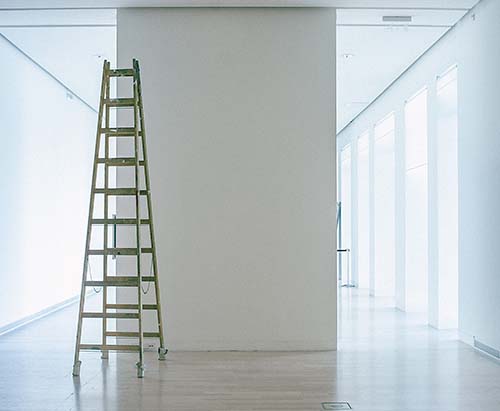 Make an obstacle course using all the unlucky tricks in the book! For example: Start by running under as many ladders as possible, followed by finding 3 mirrors to smash, then go and open up 5 umbrellas inside the house. Lastly, they must toss salt over their left shoulder until the bottle is empty! Whoever finishes first, wins!
28. Crimson Asylum Murder Mystery Game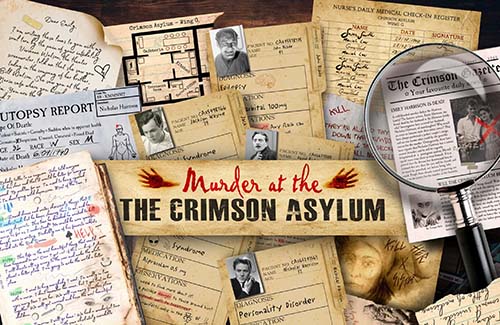 This Friday the 13th party game is part Sherlock Holmes, part escape room, and fully engaging with an insanely murderous theme. Easy to download and fun to play!
29. Superstitious Scavenger Hunt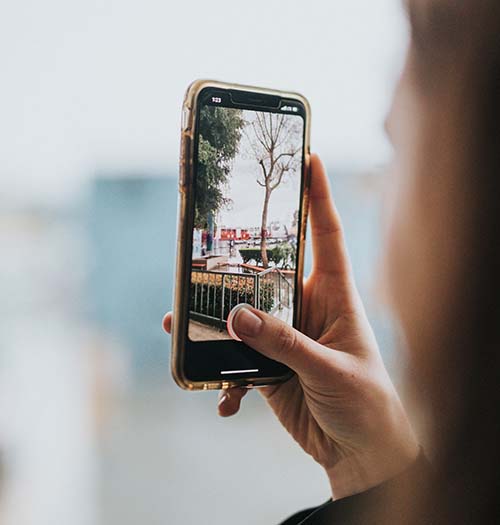 Split everyone into teams, set boundaries, and set a timer. Each team must take photos of as many things related to superstitions as they can (black cats, someone under a ladder, open umbrella inside house, etc). Whoever captures the highest number of superstitions wins! This article has an extensive and interesting list of superstitions for everyone to review before playing.
30. Vintage 1977 Superstition Board Game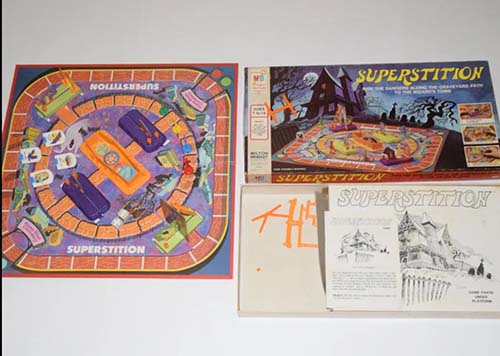 This fun vintage game will be all the rage at your house! It has the campiest and cheesiest looks to it – almost like something straight out of a Scooby Doo episode – and will delight all of your guests.
Ebay is another great source for vintage games like this!
Click Here for more fun party games!
Friday the 13th Gift Ideas
Check out these gift ideas! We've got fun gifts for birthdays and anniversaries, prizes for winning games, or party favors for your Friday the 13th party guests.
31. Black Cat Welcome Mat
Start the party right at the front door with this cute black cat welcome mat! Guests will want to step right over it, instead of on it, and we think you should put a ladder right over it for a double dose of Friday the 13th superstitious fun!
32. I'm Not Superstitious…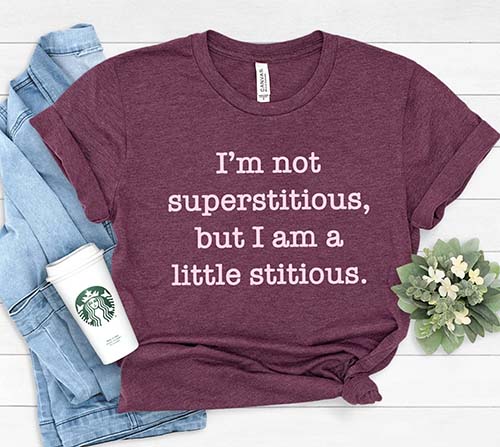 But I am a little 'stitious!!! Office fans rejoice, your number one shirt is here! Channel the lovable and bumbling Michael Scott with this great tee, the perfect gift for every Friday the 13th party.
33. Knock on Wood Keychain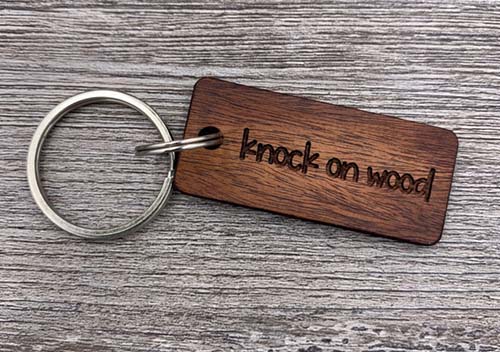 Just a friendly reminder, right? This cute little wooden keychain gently prods you not to go about your day without this important ritual: knocking on wood.
34. Real Four-Leaf Clover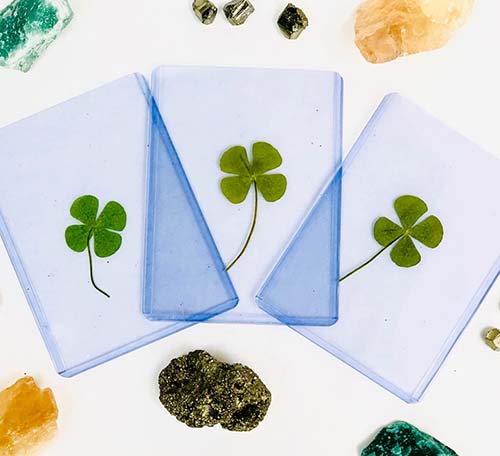 These good-luck charms are just the ticket to a sunny and happy day! Finding one is nearly impossible until now, and with this order, they will get a four real four-leaf clovers. What a steal!
35. New Ladder
They need one anyway, so get a good one, like this sturdy and well built ladder. They'll love to have it – just, you know, don't let them walk under it.
36. Alchemy Black Cat Salt & Pepper Shaker
Cute and spooky too, these alchemy black cat salt and pepper shakers will really dress up their dinner table! They'll want to have them out all year 'round.
37. Jason Voorhees Planter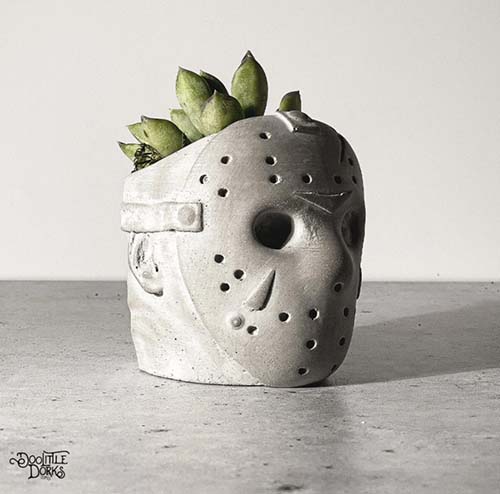 So hard rock and bada$$, this Jason planter will have people either cracking up or looking for the nearest exit! A totally weird and unique and delightful gift for someone who shares your sense of humor and love of Jason.
Related: 21 Quirky Gifts for Men
38. Lucky Neko Cat Bracelet
Designed to bring good luck all the days they wear it, this cute little cat bracelet will make them smile! Make sure they keep it on at all times (well, that's obvious).
39. Broken Mirror DIY Wall Art
Making them their own mosaic broken glass mirror will be so much fun with this huge collection of broken mirror "shards." Now, to figure out what to make!
40. Engraved Horseshoe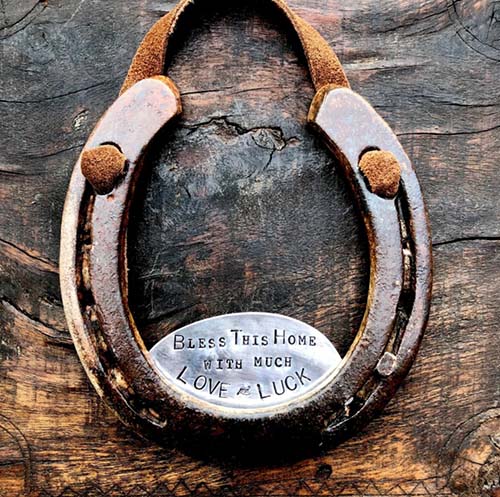 Horseshoes always bring good luck so every home should have one! This one is engraved and is a great cross between rustic/vintage and classic/modern.
Friday The 13th Birthday Memes
41. Today Isn't Going to Suck…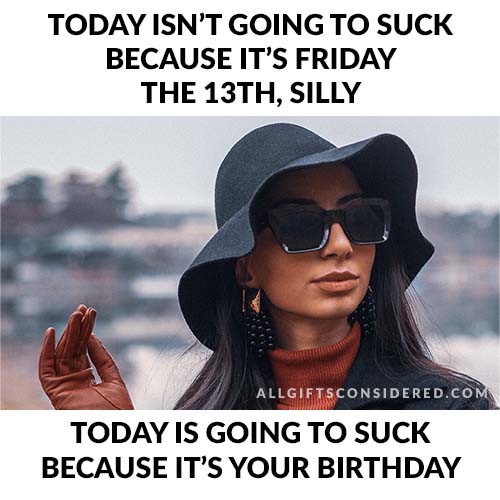 42. TFW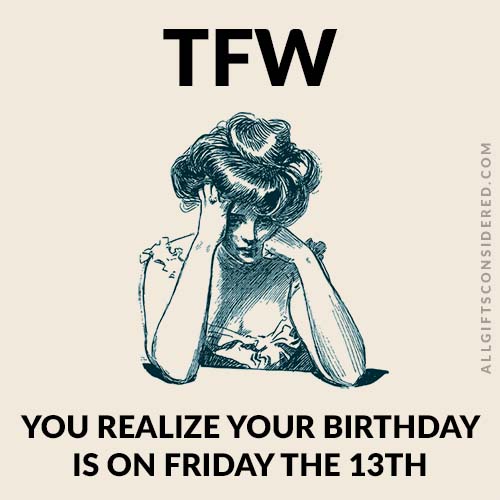 43. Tell me Again…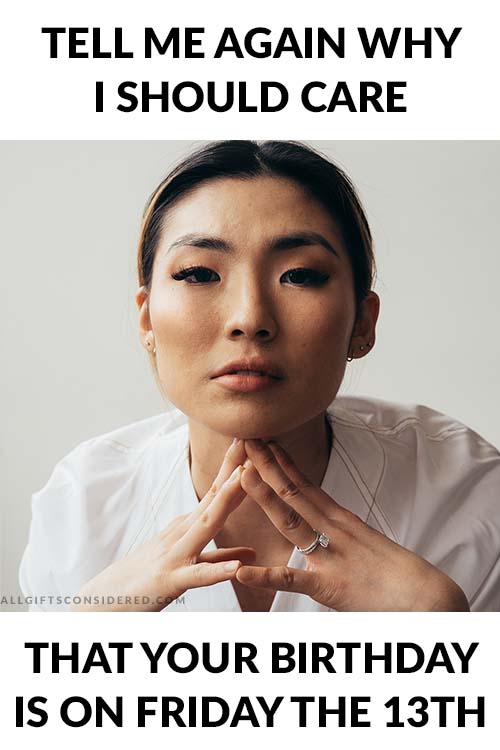 44. Happy Friday the 13th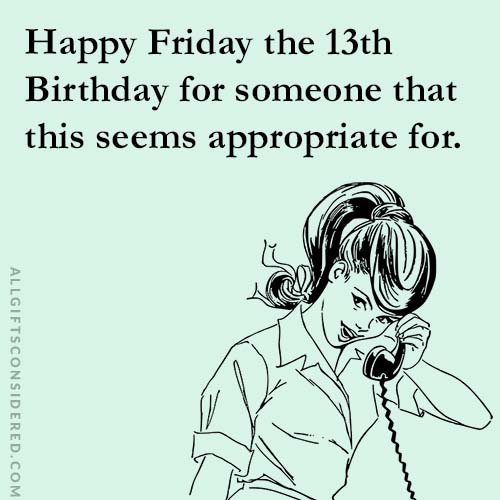 45. No, It's My Birthday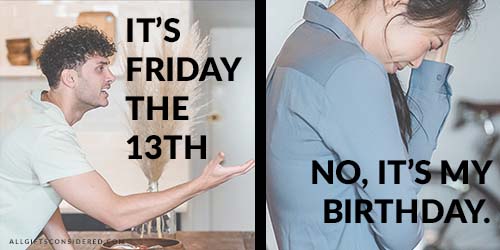 46. Happy Friday The…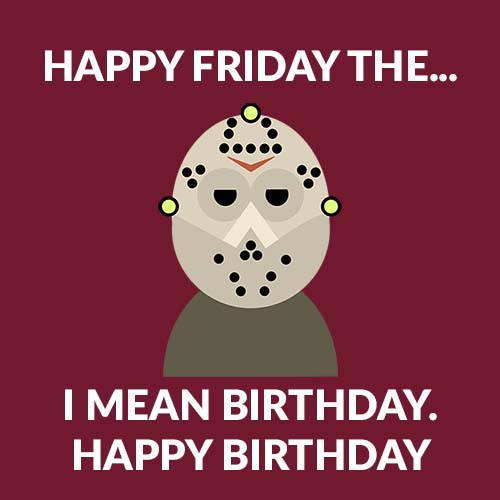 47. Eww…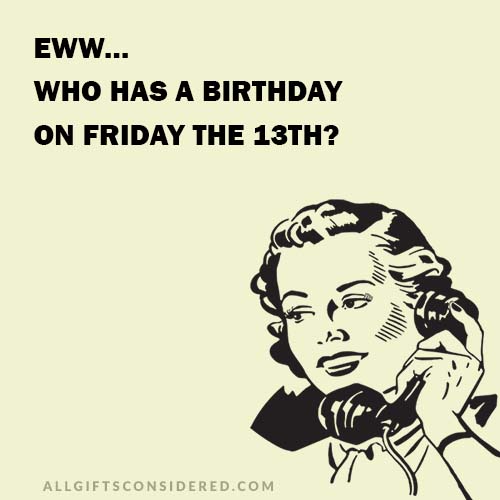 48. Trying to Enjoy My Birthday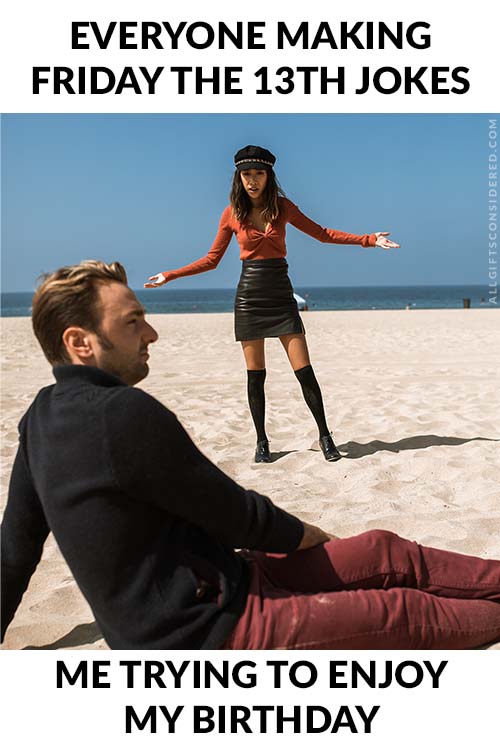 49. When It's Your Birthday…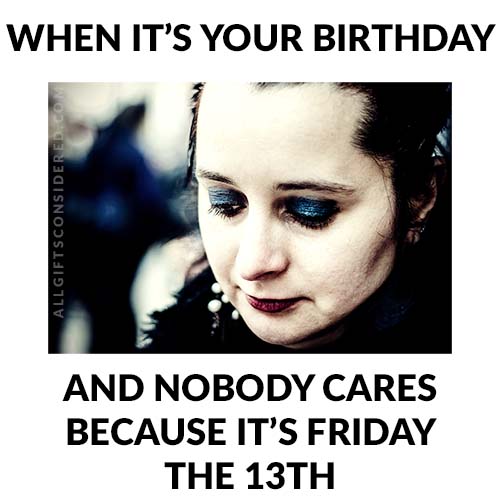 50. When Your Birthday Is On Friday the 13th…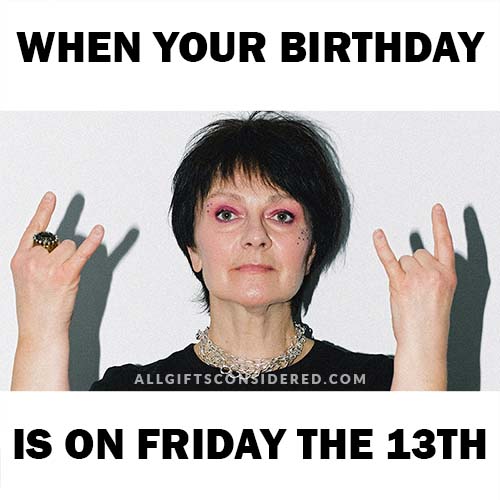 How often does Friday the 13th occur?
Friday the 13th occurs approximately one to three times each year.
The average year has 1.8 days that are Friday the 13th.
What are the odds of Friday the 13th?
Since Fridays occur one day in seven, the odds of any particular day being a Friday is 1/7 or 14.3%.
Since each month has one "13th" day, there are 12 of them each year. This means that the odds of a given day of the year being the 13th is 12/365, or 3.3% (slightly less for leap years: 3.2876% for typical years, and 3.2786% for leap year).
To get the odds of a particular day being both of these things (a Friday and a 13th day of the month), we simply multiply the two numbers together:
14.3% x 3.3% = 0.5% (rounded to the nearest tenth)
How to calculate Friday the 13th
Friday the 13th occurs 12 days after the first day of the month. This means that whenever a month begins on a Sunday, that month will contain a Friday the 13th.
When is the next Friday the 13th with a full moon?
According to Research Maniacs, the next time we get both a full moon and a Friday the 13th on the same day will be August 13, 2049. The last one was on June 13th, 2014.
In case we forget to update this post in the next quarter century, the other upcoming full-moon-Friday-the-Thirteenths are:
August 13, 2049
April 13, 2063
November 13, 2065
February 13, 2082
Read Next: Halloween Date Night Ideas
Pin It