You're here because you're looking for the perfect 18th anniversary gift. Celebrating your 18th year together with your dearly beloved is no small feat, and the occasion calls for a meaningful and special gift. You want the perfect gift.
But is there even such a thing as the perfect gift?
After all, what could be as special as the love you share? You've spent almost two decades together and surely your love has grown into a greater treasure than any mere gift. But then again, that kind of love definitely calls for an extra special celebration!
So, we want to help you tell your partner exactly how you feel with a special 18th anniversary gift.
How do you manifest your feelings in a unique yet meaningful present? Well, this list is a great place to start! Lucky for you, we've gathered some of the very best gift ideas for your 18th anniversary.
You can thank us later. For now, read on to learn all about the traditional 18th anniversary gift themes, plus plenty of wonderful gift ideas!
Our website is supported by our users. We sometimes earn a commission when you click through the affiliate links on our website. See our privacy policy & disclosures for more information.
All About the 18th Anniversary
Table of Contents
18th Anniversary Themes
This is part of our series on Anniversary Gifts by Year.
What is the traditional & modern 18 year anniversary gift?
The traditional 18-year anniversary gift is porcelain. It is made by heating clay at extremely high temperatures.
The result is a delicate and genuinely gorgeous porcelain material, so unlike the clay it was made from, yet perfectly wondrous in its own right! An excellent symbolic idea for a happily married couple.
What is the modern 18-year anniversary gift?
The modern 18-year anniversary gift is also porcelain. The material is just so exquisite and delicate while still being modern and durable. In fact, its durability is what relates it to a happy, healthy marriage.
There are bound to be ups and downs, but you and your spouse always manage to push through – resulting in a resilience only comparable to beautiful porcelain! And there are so many modern porcelain gift options to choose from: jewelry, mugs, decoration pieces, personalized gifts, flower vases, and more.
Why is porcelain both the traditional and the modern 18th-anniversary gift?
If you're celebrating your 18th year of marriage, congratulations! You have managed to keep stable, fine, and strong through all the hardships life has thrown at you. Despite facing the challenges that most couples do, you have managed to come out stronger and closer, like porcelain, which is a symbol of an elegant union between individuals.
Generally, porcelain depicts qualities of elegance, refinement, and durability which you probably know a good thing or two about if you've survived 18 years of living with another, possibly very different, person.
What is the 18 year anniversary stone?
The 18th anniversary stone is a cat's eye chrysoberyl, named so because it displays a cat's eye effect in a phenomenon called "chatoyancy." Light reflecting off the gem causes the appearance of light in bands, rotating which will cause the band to split apart, before finally becoming whole again – just like the eyes of a blinking cat.
So, if you and your partner love to wink at one another and give each other significant glances, this is definitely a cutesy gift to remind you to appreciate these little things because they matter most.
This precious stone comes in different colors, including yellow, grayish-green, yellowish-green, brownish yellow, and brown. The yellow tones are traditionally considered the most beautiful versions.
Why is cat's eye the eighteenth anniversary stone?
The stone represents protection from harm. Hence, it is thought to promote understanding between couples. So, if you want to tell your partner that you're looking forward to even happier years ahead, but don't have the words to say it, say it with a gemstone!
What is the 18th anniversary flower?
There is no specific flower associated with the 18th anniversary. However, husbands traditionally give deep-red flowers like tulips, carnations, and of course, roses!
But then again, as the traditional "color" for the 18th year is blue, blue flowers would seem to fit the theme as well. Not to mention, you have a lot of options when it comes to blues, like hydrangeas, delphiniums, and hyacinths.
What is the 18 year anniversary color?
The color of the 18-year anniversary is blue which represents honesty, loyalty, and trust, without which a couple could not have survived the cruelties of life and time- especially not for 18 years!
10 Best Eighteenth Anniversary Gifts
Let's start off with some of the most beloved gift ideas!
1. Remember You Are Loved
If you want to remind your partner that you love them just as much as you did at the start of your relationship, if not more, then this is the gift for you! Head on over here to get it!
2. Our Family Mug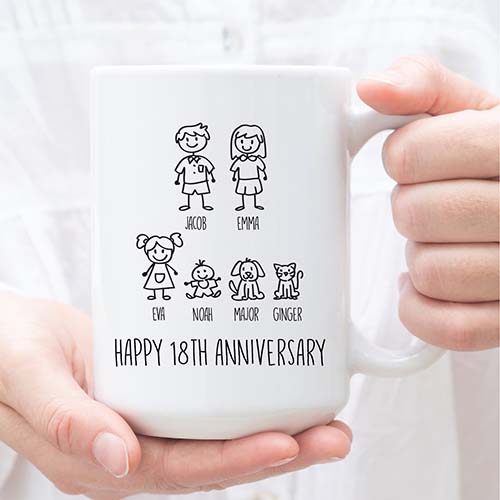 Nothing says love like a cute little reminder of how far you've come, from just the two of you to an actual, complete and happy family. Plus, personalized gifts make all the difference! So, we suggest giving this gorgeous mug to make sure you're on your spouse's mind every day!
3. Precious Moments – Our Love Was Meant to Be
If your wedding was the best day of your life, you might want to get this "I Do" figurine to remind you and your partner of the day you officially became a family and vowed to stay together till death do you part. And looking back on the years that have passed, you will come to appreciate how far you've actually come!
4. Beautiful Flowers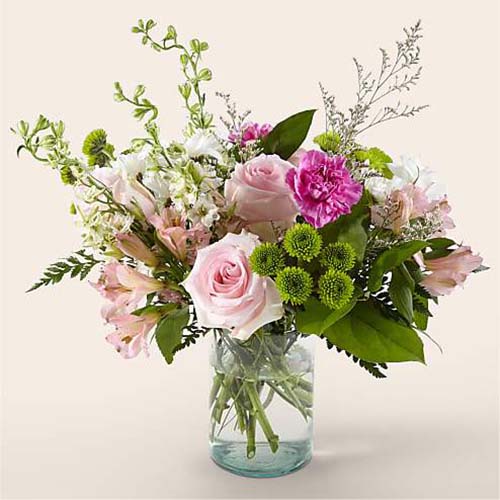 You can never really go wrong with flowers, which is why we suggest getting a bunch of flowers for your beau here to make them feel extra special on the special day that is your 18th anniversary. After all, 18 years together is no joke!
5. 18th Anniversary Card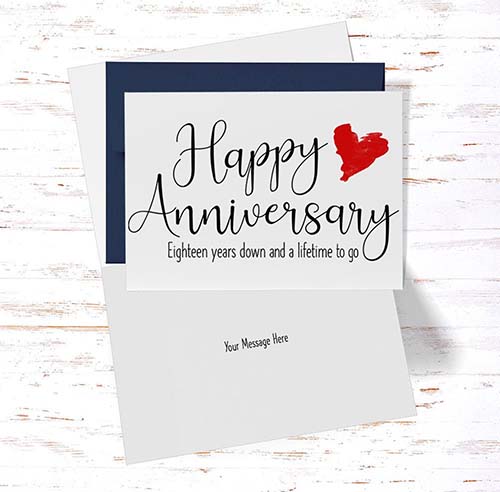 Sometimes less is more, and if you're not one for exuberant displays of affection, you can just go with the classic anniversary card as a present. Be sure to write in a romantic love note so that you can prove it truly is the thought that counts!
6. Porcelain Pink Rose Figurine
As you now know, porcelain is the perfect gift for your 18-year anniversary, and what better than a porcelain flower? It won't die out (just like your love!) and it will always serve as a reminder of what beautiful things come into being after hardships (you know, like how porcelain is formed by intensely heating clay).
7. Double Heart Necklace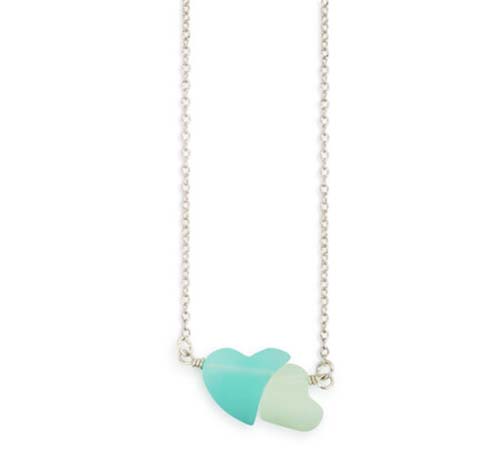 What's better than a heart necklace?
A double heart necklace, of course! And it represents the union and connection of two apparently very different souls, and how they can learn to put aside their differences for the sake of each other.
So let this necklace serve as a reminder of all your sacrifices for your relationship which have helped your bond grow stronger over the years.
8. Personalized Bottle Opener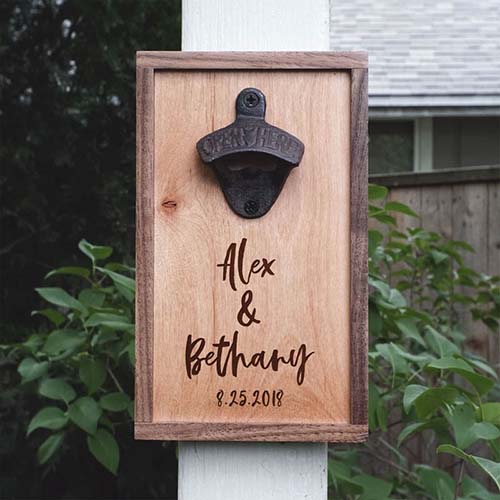 How about a gift that's sentimental and handy at the same time, like this personalized bottle opener. We promise your partner will absolutely love it!
9. Family Tree Chime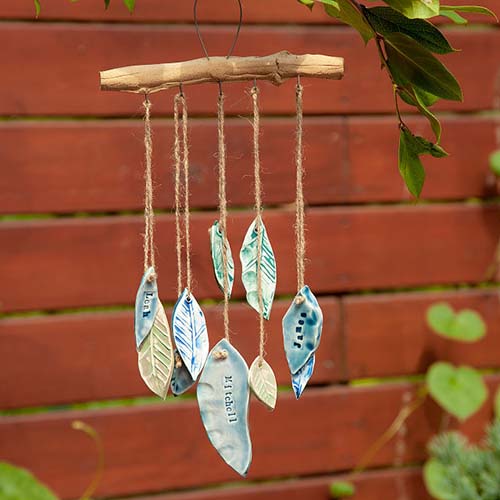 They say wind chimes bring good luck, and if that doesn't make you want to buy this family tree chime, we don't know what will! Come on, we know you want it!
10. Porcelain Cheese Board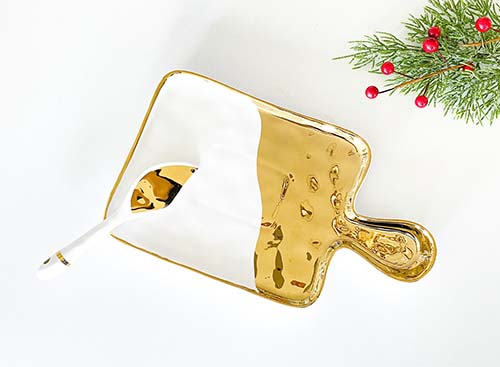 Ah, delicious charcuterie! When you combine delightful food with the traditional 18th anniversary theme in an attractively modern style – well, gifts don't get much better than this. Thus, we recommend investing in this porcelain cheese board to make your significant other feel that extra bit special!
Traditional & Modern 18th Anniversary Gifts (Porcelain)
11. Personalized Porcelain Glaze Mugs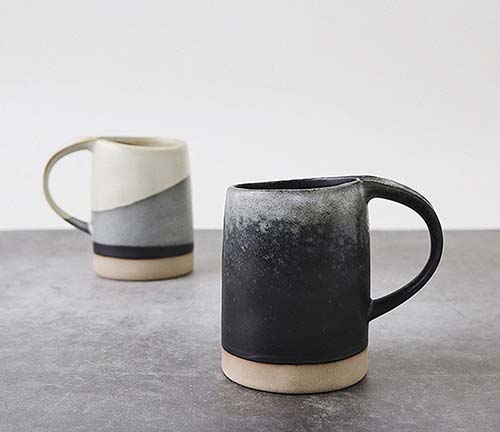 If your spouse is fond of coffee, get them this glazed porcelain coffee mug immediately. He or she will fall in love with it instantly, just trust us! These personalized mugs are so beautiful, just like your relationship. And also, incidentally, just like coffee.
Related: Best Gifts for Tea Lovers
12. LOVE Vase Set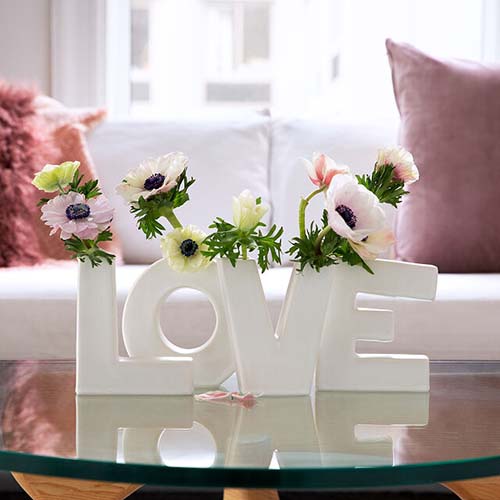 If you want to tell your partner how much you love them, why not spell it out and top it off with a bunch of flowers with this Love Vase Set?
13. Monogrammed White Ring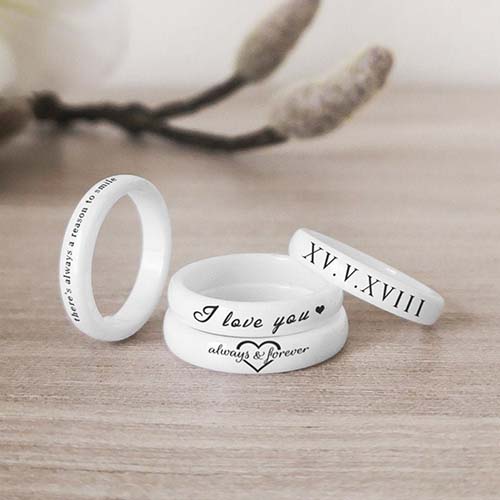 Does your partner love jewelry? Well then, add to their collection this beautiful monogrammed ring made of porcelain. Write a special message on it for full impact.
14. Square Drink Coasters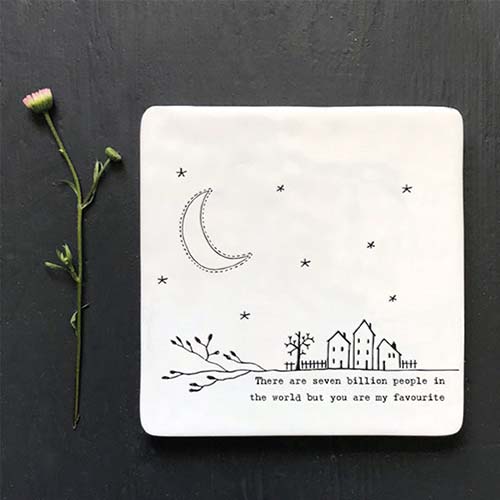 How about declaring your undying love to your beloved while also decorating around the house? Get these drink coasters to tell your spouse that they are one-of-a-kind, and thus 100% irreplaceable – just like them!
15. Hanging Heart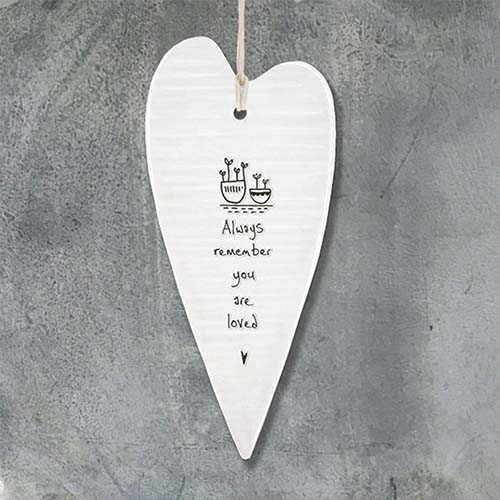 Hearts say so much without even using words. When you add in an expression of your affection, it's double the love!
So, if you want to remind your significant other that 'You Are Loved', why not say it in style with a hanging heart decoration!
16. Custom Photo Portrait Plate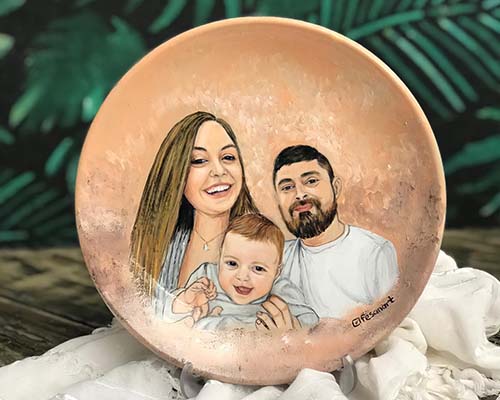 Who doesn't love cutesy photo portraits? No one, that's who! We guarantee your spouse will absolutely adore these custom photo portrait plates – all the more so because they come from you!
17. Bakeware Set
Does your significant other like to bake? Then get them a new bakeware set to celebrate your 18th anniversary because it shows that you pay attention to their life, and you understand what's important to them. Like, for instance, baking.
18. Fragrance Oil Diffusers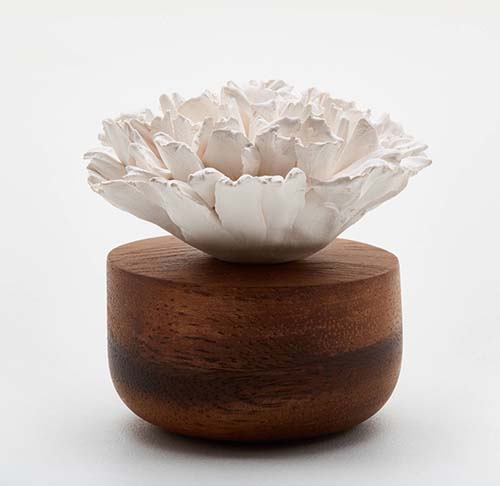 Fragrances are yet another excellent gift choice for just about any occasion, not the least of which includes your anniversary. So, get this fragrance oil diffuser to tell your partner how sweet (and fragrant) they make your life by simply existing!
19. Bedside Accent Lamps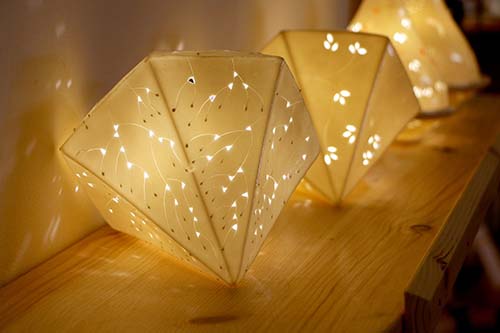 If you're still thinking over what to get your partner for your 18th anniversary, this accent lamp should do the trick! It's beautiful and says 'you light up my life' unlike any other gift!
20. 16 Piece Dinnerware Set
Yet another idea for a gift that is both meaningful and handy around the house. This kind of gift shows how focused you are on building a home with your partner, so get this dinnerware set to express your love in your own unique way.
18 Year Anniversary Gifts for Her
21. Cat's Eye Earrings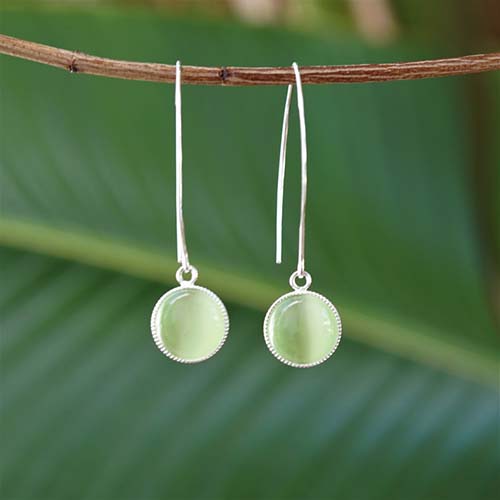 Women love jewelry, so naturally, gorgeous earrings like these are the ideal gift for her! Not only are they elegant and stunningly beautiful (like her), but the cat's eye also is the traditional gemstone for 18th-anniversary gifts.
If you were waiting and wondering if there's a perfect 18-year anniversary gift out there just for her, it's definitely this one!
22. Porcelain Jewelry Box
If your wife already has a load of jewelry, you might want to get her something to store it. Consider something as beautiful as the jewelry it will contain and check out this cute jewelry box.
Best of all, it's porcelain – so you'll score guaranteed brownie points for finding an amazing gift with the 18-year theme!
23. Cozy Knit Poncho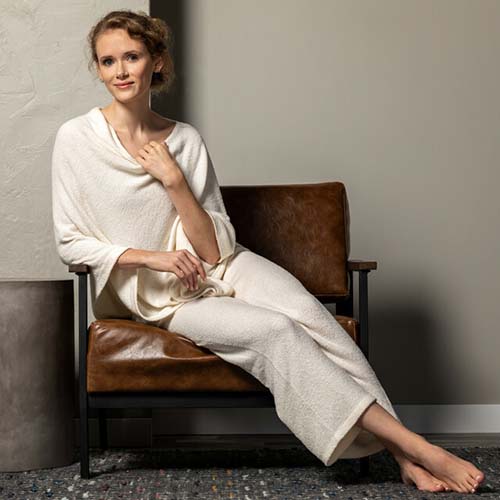 If there's something girls love more than jewelry, it's clothes! Therefore, this cozy knit poncho would be a wonderful gift for your significant other.
Related: Warm & Cozy Gift Guide
24. Personalized Candle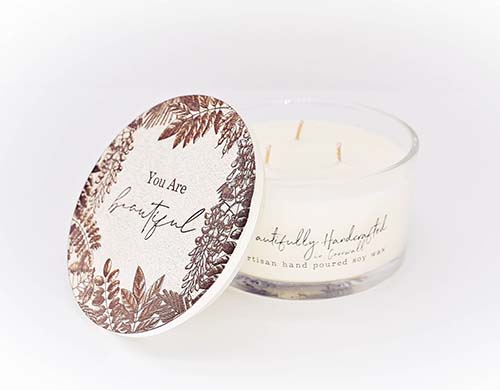 Personalized candles, especially if they're scented, are the ideal gifts for your wife or girlfriend because they can really help brighten up their mood on a bad day. Plus, candles always show that you care.
25. Porcelain Necklace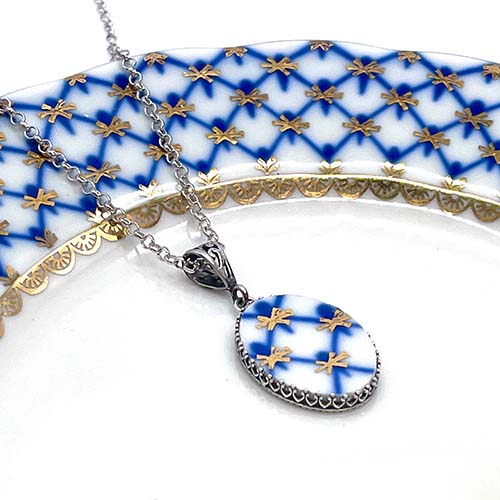 This porcelain necklace is a very romantic idea for an 18th anniversary gift, so why wouldn't your girl love it? Of course she will, just trust us!
18 Year Anniversary Gifts for Him
26. Personalized Metal Home Bar Sign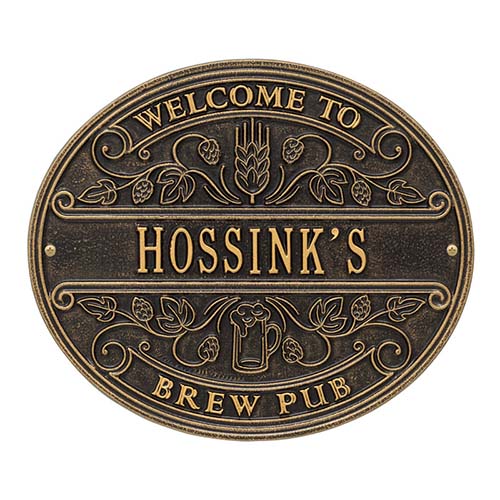 This personalized metal home bar sign is also a great gift idea for your 18th anniversary for your husband. Made in the USA and personalized to order, he's going to love staking out his own space for a home bar!
27. Burning Love Mini Crate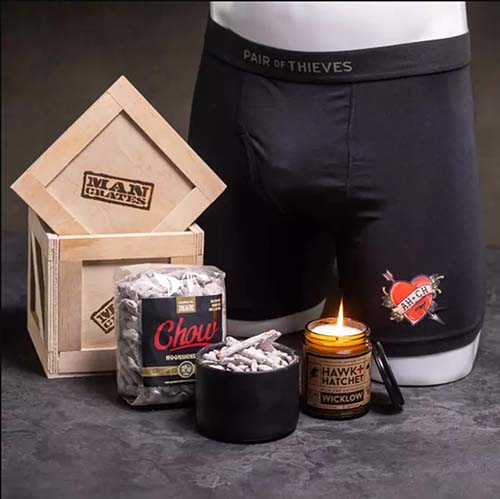 Why settle for one gift when you can get your hubby a whole crate full of love to express your burning love for them, even after all these years.
28. Husband, Soul Mate, Best Friend Porcelain Ornament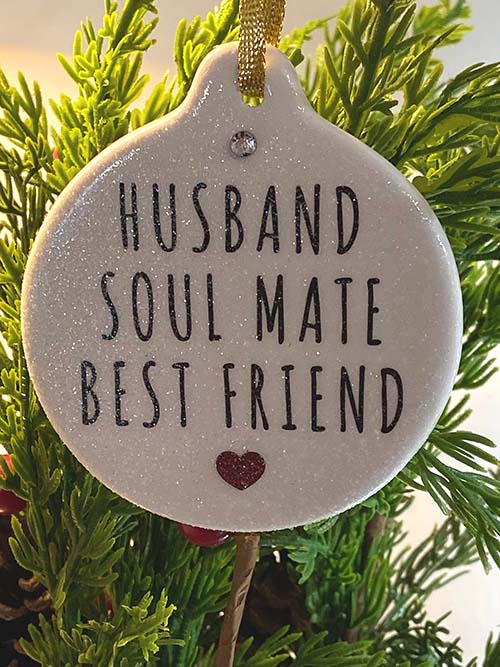 They say your soulmate is your best friend first, and if there's any truth to that, this porcelain ornament is your go-to gift for your husband. And if you've been with him long enough, there's a huge chance that he is actually your husband, soulmate, and best friend – all in one!
29. My Hole in One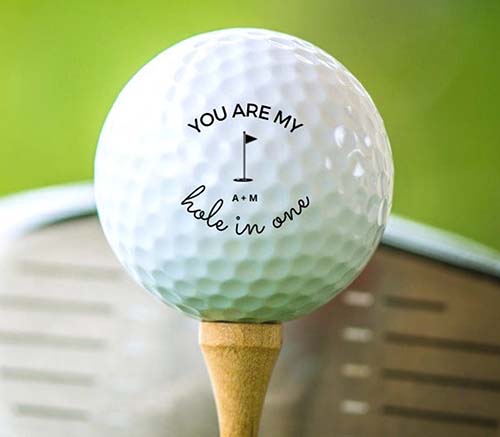 Speaking of all in one, we suggest you get your golfer husband an extra special golf ball from here to help him remember that he is special even when you're not around.
Related: 21 Gifts for the Golfer Who Has Everything
30. Engraved Automatic Watch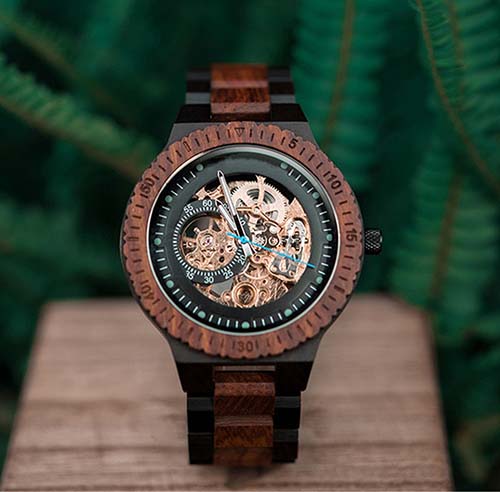 Or you could also go for a classy watch because you can't go wrong with a watch, can you? Get it here!
18 Year Anniversary Gifts for Couples
31. Personalized Porcelain Vase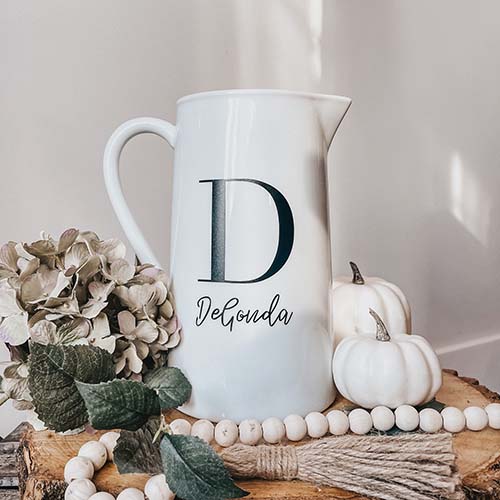 This porcelain vase radiates not only the elegance and resilience that is characteristic of porcelain, but it also helps improve the ambiance of the couple's home – which is an obvious plus!
32. Sweet Heart Birdfeeders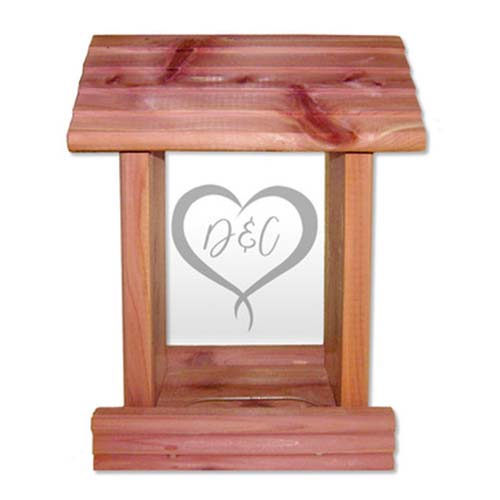 Birdfeeders never go out of style. And especially not if they're this cute! If you know a couple whose 18th anniversary is coming, this is the gift for them!
33. Tree Planted in Their Name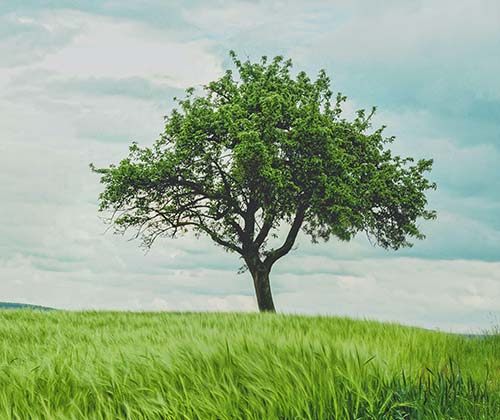 If the couple in question are nature lovers, you can satisfy them easily by planting a tree in their name. Not to mention, you'll be doing a world of good for the environment as well.
34. Family Portrait Mug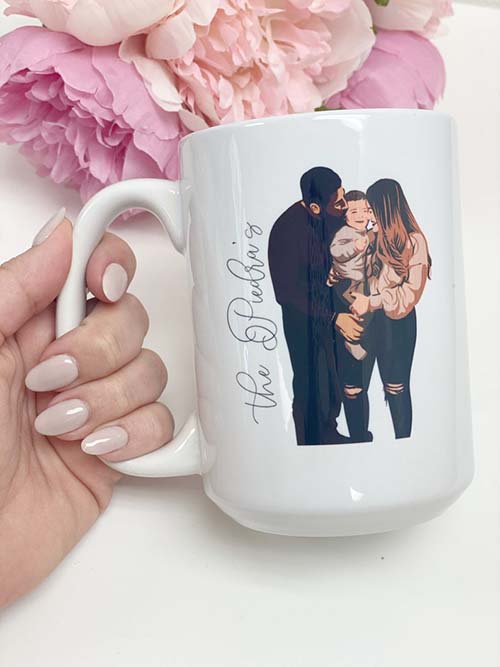 Another great idea is to get the couple matching family portrait mugs so they can always keep their family close to their heart and remember all the little things they need to be grateful for.
Related: Coffee Bar Decor Ideas
35. Little Book of Us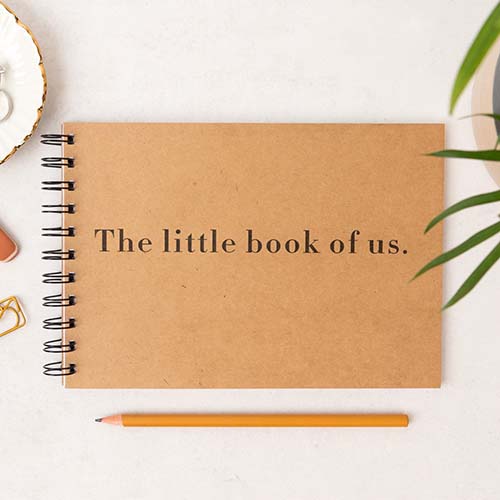 A brilliant idea for an 18th-anniversary gift would be a customized storybook with the couple's favorite memories – kind of like a scrapbook. And the touch of personalization just makes it all the more special and memorable.
Unique Eighteenth Anniversary Gifts
36. Handwritten Love Letter Blanket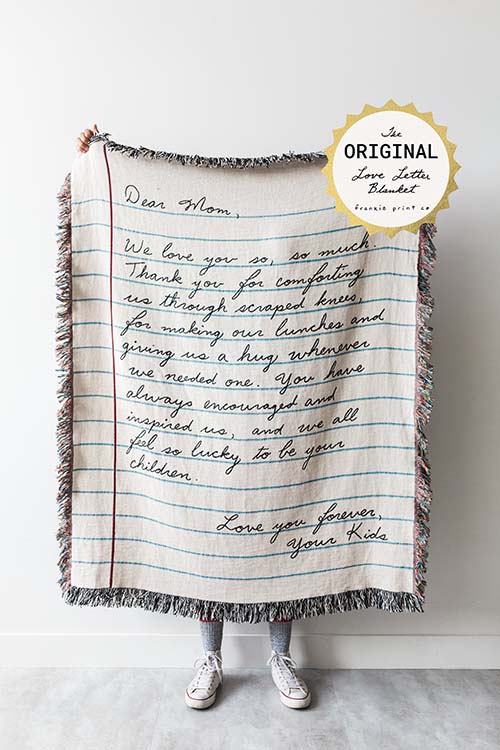 Speaking of personalized, how about writing a love letter to your beloved? You know, just like old times. And they can keep it with them forever.
It will be the perfect chance for you to just spill all your feelings onto a paper and hand over your confessions to your significant other, so they can always remember how you feel about them- even on the days when you don't have the time to actually show it.
37. Skylight Picture Frame
If you want to give your partner something unique, we suggest a Skylight picture frame because what better way to store and relish your adventures than a good old-fashioned photograph displayed in digital format?!
38. Custom Comic Book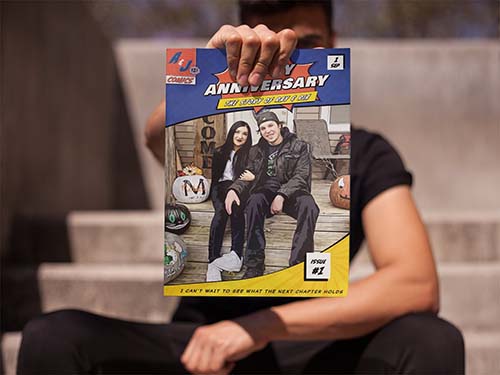 Does your partner love comics? Well, they sure will after you get them a customized comic book to show them how much they truly mean to you. It's unique and heartwarming, so why not?
39. World Bucket List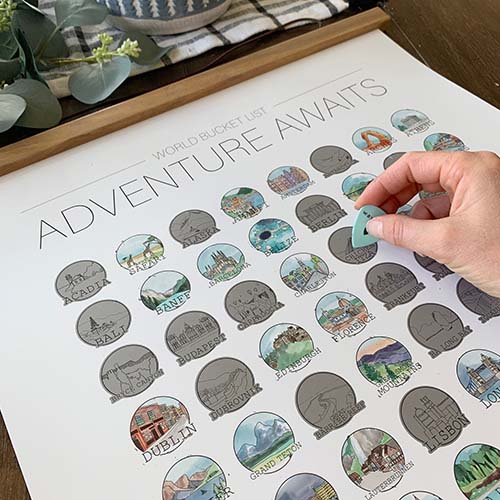 Now that you've hit two decades, you might want to start planning more adventures for your future life together with your partner! Get as crazy as you can and use this bucket list for you and your spouse to go through together – and of course, you'll make more beautiful memories along the way.
Related: Best Gifts for Travelers
40. Unforgettable Vacation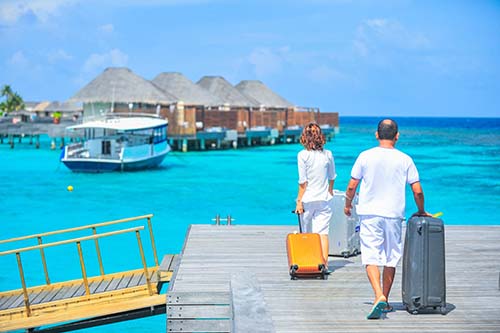 When it comes to adventures, nothing beats a vacation, right? Honestly, life can get pretty mundane over time, and you do need to get a little crazy to keep the spark alive at times.
Hence, we suggest you book a vacation for yourself and your significant other to give them a truly unforgettable anniversary gift.
After all, 18 years is no joke – it's nearly two decades! And if you can tolerate your other half this long, you just know they are the one!
So, take your 18th anniversary as a chance to show them just how you feel, even if you might think they already know. Say it anyway. Say, "I love you," and say it every day in ways large and small, quiet and loud, face to face and through text.
Because remember, it's the little things that count!
Read Next: Couples Gift Guide
Pin It