Looking for a little something special to put in your spouse's stocking this Christmas?
The best kind of gift is something that simply says, "Hey. I see you, and I love what I see."
"You are important to me, and this is one way to show it."
"You touch my heart, here's my attempt to touch yours."
It doesn't have to be fancy; it doesn't have to be expensive. It just has to be real. You can figure this out by 1) listening to and 2) watching your spouse. Listen to what they want, and take it seriously. Watch them to know better who they are, and look to give something that inspires them in their own unique way.
Here are some ideas to help inspire you to figure out what your spouse really wants for a stocking stuffer this Christmas.
These stocking stuffer ideas are written for women, but work equally well for men. Remember, the main this is to take the time to look at your spouse, appreciate who they are, and find a way to celebrate them in a special way. Ready? Here we go!
Does She Love Quality Time Together?
Does your spouse like spending quality time together with you? Here are some ideas, all of these can be conveyed by a card in the stocking:
Get a gift certificate to your spouse's favorite restaurant
Arrange for the kids to stay at grandma's so you can have a night in with Netflix and a favorite snack
Book a weekend getaway
Load a gift card to their favorite sit-down coffee shop and write a note saying it has to be used on coffee dates
Go bowling together
Get a board game to play together – Dominoes and cards are classic, Jaipur and Hive are some newer ideas
Does She Love To Be Romanced?
Write her a love letter
Send her on a "memory" scavenger hunt
Cook and serve her a candlelit dinner
Plan a trip to place she's always wanted to go
Does She Love To Keep Busy?
Does She Spend All Day With The Kids?
Give her a trip to the masseuse
Send her to a day spa
Take the kids for the day to give her a relaxing day around the house
Give an "in case of emergency" cash stash keychain for those crazy days when your spouse just needs to order take-out instead of cooking, or get the kids out of the house and get to a movie, etc
Does She Like To Cook?
Does She Love Wine?
Give her a bottle opener engraved with a special note
Give her these chocolates made to pair with wines
Schedule a wine tour of local wineries or vineyards
Fill her stocking with mini bottles of wine
Fill her stocking with one really nice bottle of wine
Does She Need A Break From Work?
Arrange a night on the town with friends
Give her a membership at an archery range
Take dancing lessons together
Sign up for a class together
Get her running/biking/hobby gear
Does She Like Sweet Little Gestures?
Is She A Free Spirit?
Arrange for horseback riding on the beach
Book a cruise
Plan a backpacking trip
Give her a pink stun gun. Fun to have and keeps her safe in her wanderings. Also comes in black. A great way to show that you care for her safety
Along the same lines, how about this police-strength pepper spray
Is She A Bookworm?
Get her a signed or vintage copy of her favorite book
Find new books in her favorite genres. For instance, as fans of Harry Potter, my wife and I loved this series
Personalize a book embosser to mark her personal library
She might love a weighted bookmark that holds the book open while reading
Get a Kindle, Nook, or other e-reader gift card
More Ideas…
Make "love coupons" for date night, run to the store for a favorite snack, do the laundry, massages, etc.
Create a list of 100 things you love about your spouse, print it & frame it
Write specific compliments on sticky notes and put them in a jar
Write her a poem
Write her a song and print the lyrics for the stocking
Make this fun DIY "7 Days of Love" using one of those daily pill boxes
Make this sweet and creative Exploding Love Box
Create this fun "Passport To Love" date kit and take your spouse on an "international" date night each month. Helps get in the regular habit of date night!
And here's the same thing, with all the dates already planned for you
Promise to watch her favorite show together – then actually do it!
Get her a quirky t-shirt with a quote from her favorite show or book
Get a photo shoot of the two of you together
What Your Spouse Really Wants For A Stocking Stuffer This Christmas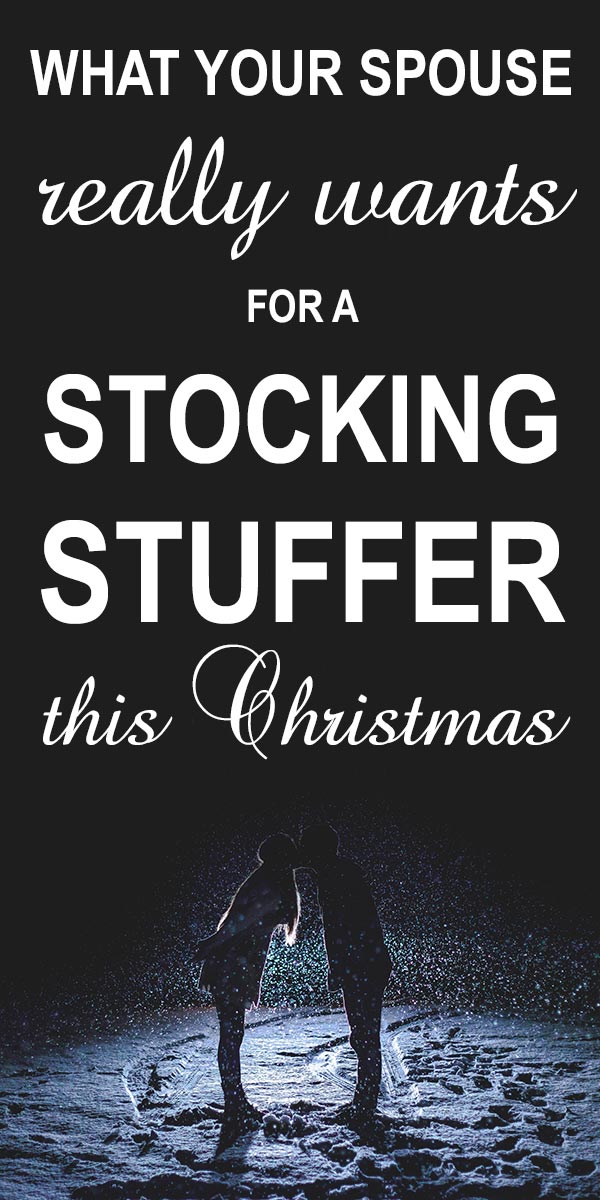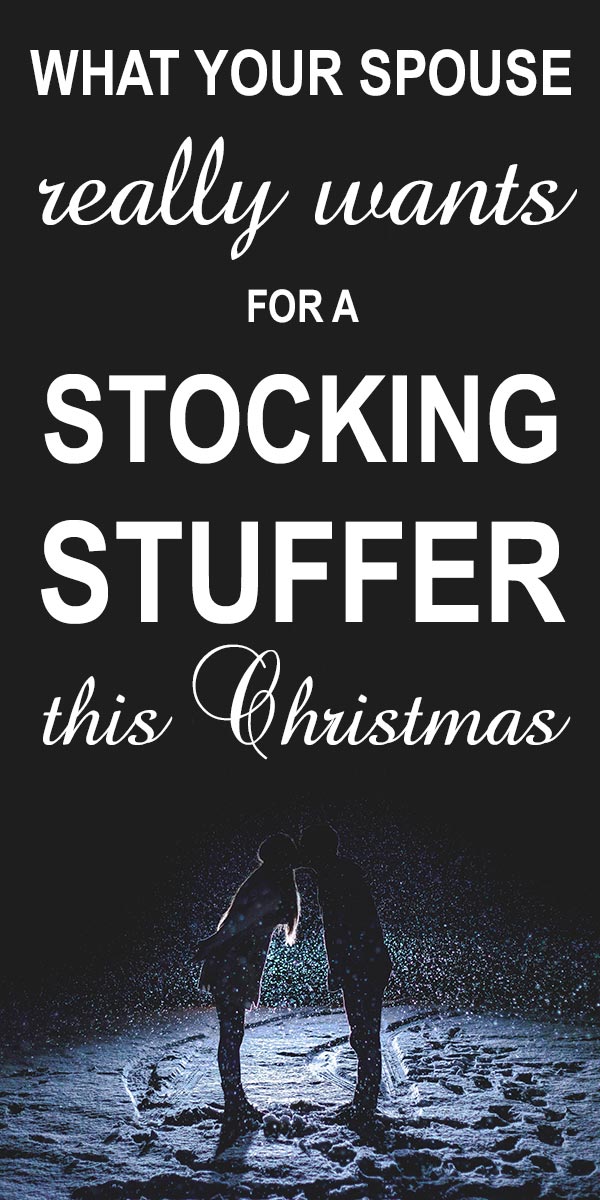 What are some of your ideas for fun, unique, and creative stocking stuffer ideas for your spouse? Something that really "gets" her or him… leave your answer in the comments below!
(Visited 44 times, 1 visits today)