It seems like it gets more difficult each year to find meaningful Christmas gifts for kids.
Especially when you're feeling inundated with constant ads for the latest toys and tech that your kids are already asking for this year.
'Tis the season.
So let's think together about how to choose meaningful gifts, and how infuse special meaning into your child's gift list this year.
Our website is supported by our users. We sometimes earn a commission when you click through the affiliate links on our website. See our privacy policy & disclosures for more information.
What Makes a Meaningful Christmas Gift?
It goes without saying, but Christmas gifts don't necessarily need to cost a lot of money (or any money, for that matter) in order to be meaningful.
Because no matter your child's age, if you put thought into your gift (and don't just go with the first thing you see at Walmart or on Amazon) your child is going to recognize that thoughtfulness and cherish it all the more… because it came from you.
Take a minute to consider a gift that you received when you were younger and that you have always remembered. What was the gift, and why was it so special to you? How can you recreate that nostalgic feeling for your own child?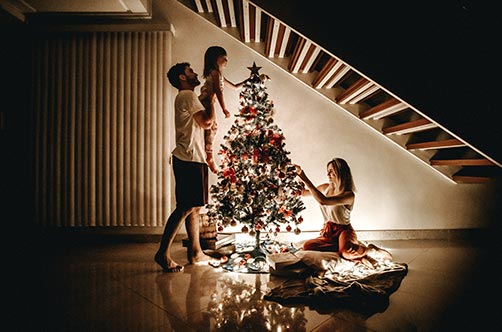 Answering these questions will help you find that perfectly thoughtful Christmas gift for your kiddo.
Plus, we're here to help! Let's get you started down the right path with some good ideas:
Take a trip to your local candy store
I'm talking a real candy store. A specialty candy store. Like the ones you see in malls sometimes.
Especially around Christmastime, malls will be decorated to the ceiling with holiday cheer, making memories pretty easy to make.
My birthday isn't quite on Christmas Day, but it's close enough. When I turned seven my mom took me to the mall to celebrate my special day, just me and her.
I'm sure we went into more stores than just the candy store that day, but that's what I remember about the whole day. The candy store, the Christmas decorations, the cheer on the faces of people passing by. Christmas music in the background. My mom saying to pick out whatever treats I wanted.
It was magical.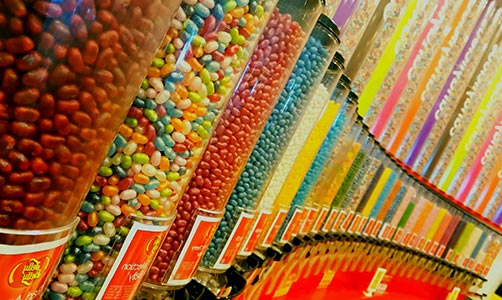 Related: Christmas Stocking Gifts for Girls
Build something together
When you give your child something that you can help them build, you're really giving them the gift of your time.
And there's nothing more meaningful than getting to spend quality time with your mom or dad, just creating something cool, especially at Christmas. It's the stuff memories are made of.
What exactly can you build together, you ask? Well, we really like this fun miniature library/bookstore kit.
It's a 3D wood puzzle that, once complete, your child will be thrilled to display for family and friends. This cute mini room comes with mini furniture as well as real LED lights hanging from the the chandelier.
Related: Real Tools for Kids: A Gift Guide
Create a Memory Book
A memory book (some may call it a "baby book") is simply a journal with memories of your child, from their baby days til now. It can be a journal or even a scrapbook style creation, with or without photos. The important thing is that it's all about your kiddo and how far they've come in their growing up process.
From your child's perspective, because it's written by you just for them, it makes for a very meaningful Christmas gift.
Tip – Write your memory book to your kid as though they'll be reading it as an adult. Because one day, they will be.
Get Tickets to Somewhere Fun
This one doesn't need much of a description!
What kind of events does your child enjoy? Do they like sports? Plays? Going to concerts?
Browse tickets online to see local (and maybe not so local) events going on near you.
Then print out your tickets and get them ready to present on Christmas Day!
Related: Christmas Stocking Gifts for Boys
Have a tree planted in their honor (or plant one with them!)
This idea's for the kid who has everything or who's really not sure themselves what they want for Christmas this year. It's also for you, who still wants to give them a meaningful gift.
With a little help from Trees for a Change, you can kill both birds with one stone, so to speak. Trees for a change will plant a tree, in your child's honor, in a national forest previously devastated by wildfire.
Your child will receive a certificate detailing their tree, and will be able to watch it grow online from sapling, to strong and thriving.
Related: 15 Meaningful Christmas Traditions to Start with Your Family
Have a fun photo shoot
Reserve a day at the park or other scenic setting in your neighborhood with your kiddo and fave photographer – and get ready to have a whole lot of fun together.
Photos are keepsakes that serve as lasting memories of good times gone by. Getting them taken professionally by a pro photographer is something that most people don't get to do too often… and that makes it a pretty special deal when it does happen.
Tip – If you like this idea, be sure to book your photo shoot well ahead of Christmastime… fall and winter photo shoot slots typically go fast for in-demand photographers.
Adopt a pet
Tech is cool and so are the latest fashion trends… but it's every kid's dream to get a puppy or kitten on Christmas morning. It's always been that way and always will be!
So if you want to give a meaningful, memorable Christmas gift to your child this year, consider taking them on a trip to your local animal shelter. Let them choose their new best friend.*
*You already know this, but we gotta say it – it's not a good idea to get a pet if your child or family is not prepared to care for it for, like, forever. If you aren't sure your child is ready to care for an animal, or know that you won't be able to help them provide it with proper care and attention, it'd be best to pick another gift from this list!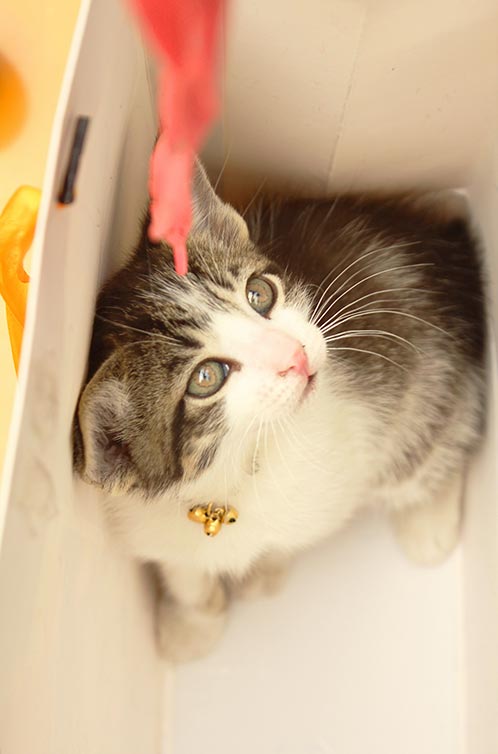 When your kids learn how to take care of an animal, it teaches them all sorts of great things. They'll have memories – and a new friend! – that they'll remember forever.
Put together a box o' books
Some kids are bookworms by nature. It's how they've always been, and it's how you can already tell they'll always be.
If this sounds familiar to you, a "box o' books" is just the gift that will mean the most to them this Christmas.
As a teen, a box of books was something I asked for every year for Christmas. It was also the gift I looked forward to the most every year, too.
I gave my mom a list of the books I really wanted, and then she'd surprise me with a few more that she picked out herself.
Sometimes a journal or something extra was also neatly in the box. Super fun and special, and something I'll always remember.
Editor's note: Last Christmas, we got our daughter a huge box of Saddle Club books that we found listed used somewhere. She read through them all at least three times over this past year.
Related: Jolabokaflod: Every Bookworm's New Favorite Christmas Tradish
Create a themed gift basket
No matter how old your kiddo is, gift baskets are so much fun – mostly because they are so versatile.
You can literally DIY an entire Christmas gift basket for your child, filling it to the brim with a bunch of other thoughtful gifts for them.
Kind of like a gift in a gift in a gift!
Unsure about how to go about putting together a gift basket for your little one? All you need is:
A basket, box, bucket or other container
Some toys, candy, or other goodies to fill it with
Cellophane for wrapping
A bow or ribbon to stick to the top. Viola!
Click here for some fun kids' Christmas gift basket ideas.
Related: DIY Gift Guide for Simple, Nifty Christmas Gifts
Surprise them with a custom comic portrait
Kids love comics. So you already know they would love a keepsake portrait, custom-made, featuring the two of you (or the whole fam!) in comic form.
Seriously, how cool -and not to mention meaningful – would that be?
All you have to do to create your custom comic is send the artist photos of you and your kiddo. They will work up some Christmas magic and take care of the rest! Click here to learn more.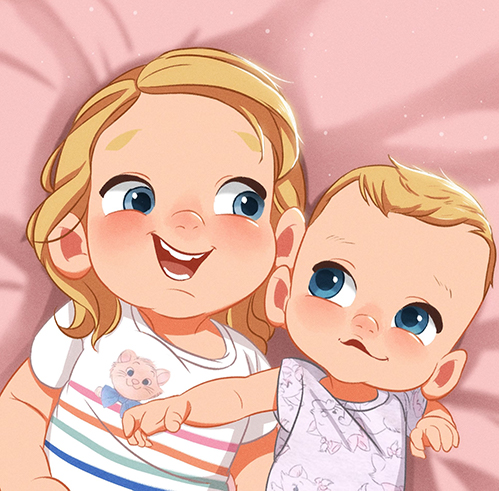 Meaningful Gifts & Traditions
Hopefully you have been inspired to give a meaningful Christmas gift to your child this holiday season!
For even more meaningful gift-giving inspiration, check out 100 Non-Toy Gifts for Kids.
Another thing to keep in mind is that our holiday traditions are very important. The thing that seems like you're dragging every child along to do ends up being the thing that they treasure most every year.
Here are a few good ones: