The trick to choosing the best clients gifts is deceptively simple.
To win their trust, build relationships, promote your company, and, ultimately, land more sales, simply do this when selecting business gifts:
Put your clients first.
That's it.
But how do you do that effectively? Read on.
Our website is supported by our users. We sometimes earn a commission when you click through the affiliate links on our website. See our privacy policy & disclosures for more information.
The Thing About Client Gifts
Client gifts = more sales.
The main reason to send gifts to clients is to get more sales.
That's because there's a connection between happy customers and better business. When your clients have a good feeling about you or your brand, they're more likely to come back, tell their friends, give referrals, and so on.
And nothing makes people happier than free stuff.
Thus, client gifting is an industry trend – no matter what industry you're in.
Branded gifts = lazy.
But so many companies do client gifts the lazy way. They choose a product – maybe a coffee mug, maybe something more high-end – slap their logo and contact info on it, then give it out. In all honesty, we've heard this called "Shellacked Manure." Harsh … but true.
A free logo coffee mug is ok, I guess, but it's not a winner. While everyone knows that corporate gifts are meant to promote the company, you're quite literally putting yourself first by giving the client a self-branded piece of kitsch.
So here's the thing:
Don't do that.
Don't put yourself (or your company) first.
Just don't do it.
Instead, put your clients first.
That's the key, the trick, the whole strategy. Just put yourself in your client's shoes, and think about what you would like to receive.
What would you think is a great gift?
Once you figure that out, then you're ready to give.
Great client gifts = even more sales.
Think about it. How many corporate-branded frisbees, can coozies, water bottles, and pens do you still have?
Yeah, ok, probably a few. But how many do you remember and care about?
That's right… zero.
Instead, think about the gifts you remember. These would be thoughtful gifts, probably somewhat practical, but high-end.
Now, imagine that instead of receiving that gift from your spouse (or your mom), you got it from Jane Doe who handles your account over at Company X.
Impressive, yes?
Now let's think about how to impress your clients that same way.
Related: The 21 Worst Gift Ideas, Ever.
5 Tips for Impressive Client Gifts
We've already talked about the main one, but keep it in mind: Put your clients first with this gift!
Here are five more tips for impressive client gift-giving. We'll try to tailor these for both individualized client gifts as well as thoughtful corporate gifts that will be sent to many clients.
1. Don't Brand It
Or, at least, brand it unobtrusively.
For a lot of the items we sell as client gifts (cutting boards, bird feeders, tumblers, and plaques, to name a few), we'll etch the business name and contact info on the back side in smaller print.
That way it's there but it doesn't stick out like you just gave them some of your cheapo #merch. No one wants that vibe.
2. Go for Quality Over Quantity
A box of personalized pencils or kitschy keychains just isn't what they want, or even need. One item, carefully selected by you, gift wrapped prettily, is going to mean so much more. Stumped for ideas?
A canvas print by a local up and coming artist.
A rare, vintage book.
A gift basket filled with local cheese, wine, and chocolates.
A dinner out with you and your/their team.
Something quirky that is uniquely them. What did they mention they love (that might be a little unusual)? Comic books, a sushi making class, succulents, rollerskates?
3. Personalize It (If Possible)
Let's face it, memories are faulty! They may never remember who gave them that nice set of flatware years down the road but I think they'll recall you quite fondly when you give something that is personalized, engraved, and/or customized.
There are plenty of ideas to choose from that can be lovingly/wittily/sentimentally personalized by you (The Greatest Gift-Giver in the Land). See below for more ideas.
4. Tailor Your Gift to Each Client
Now, it won't be entirely practical to do this if you're sending out thousands of gifts.
Still, your business is in a specific niche, and you have a specific audience. Think, What does the audience in my niche like? You can at least tailor it a little that way.
Do you sell insurance to farmers? Then consider a thoughtful farmer gift. It's that simple.
On the other hand, if you have individual relationships with each of your clients, then it will be much easier to tailor your gift to their tastes.
You certainly want to avoid sending a "beer of the month club" subscription to someone who doesn't drink alcohol. A box of chocolates won't do for a client who is on a diet, and even those new "healthy" gift baskets with fruit and nuts might seem insulting ("Yes, I agree… you NEED to diet.").
Instead, consider what they actually like. Get to know them. Are they into NASCAR, flipping houses, hang gliding, baking, surfing, fishing, exercise, bird watching?
There's a gift idea waiting in there.
5. Choose a Useful Gift
Honestly, some people are just plain practical. Case in point: family legend says that when my grandmother was given a diamond ring by her husband, she returned it for a pitchfork.
There are plenty of these weirdos interesting folk out there, and they just might be your clients.
No, I'm not suggesting a pitchfork. Unless they're into farming and ranching, and happen to need a nice pitchfork.
But you never know when an Insta-Pot, a portable sewing machine, a new hair dryer, a mini fridge, or a desk lamp will make their heart swell.
10 Top-Tier Client Gift Ideas
Here are ten premium quality client gift ideas for your consideration.
1. Decorative Fire Extinguisher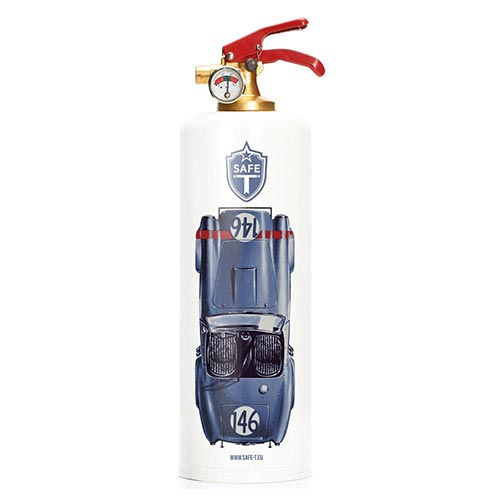 Come on, they've been given a hundred gifts by a hundred employees/employers before, but nothing like this!
Not only are these classy extinguishers a great conversation piece, they're a gift that will NOT be stashed under the kitchen sink and banned forever with six half-empty bottles of carpet cleaner and some ant traps, like some of those boring fire extinguishers out there.
Nope. These ones will be put on display.
2. Premium Tumbler
Okay, okay, a coffee mug or a tumbler is a common enough gift. Not exactly something to bring tears to their eyes.
Unless it's a custom engraved, totally insulated, piece of art like this one! Another win-win with this gift is how often they use it. And how often they bring it to their lips is how often they think of you.
See what I did there?
3. Artisan Food Gifts from Local Vendors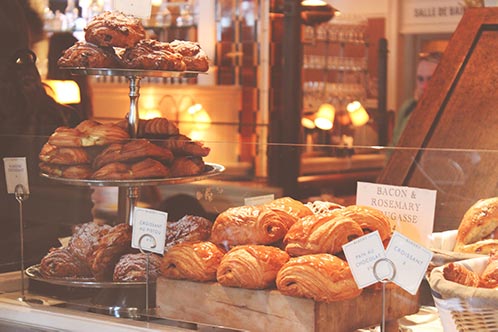 There's no one alive who wouldn't love a food gift (or maybe a gift certificate?) from a local food vender!
Just do a little research ahead of time, as you wouldn't really want to gift a basket of artisan bread to someone who is gluten free, or a six-pack of hard cider to a recovering alcoholic.
Not only does this gift impress your client, but it supports other local businesses! You can't go wrong with this one.
4. Personalized Cutting Board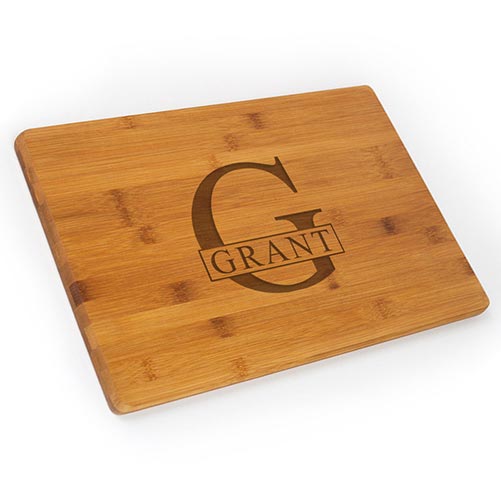 They may be a budding culinary star (in their mind) or just a home cook who loves to entertain on the weekends. Either way, these charming personalized cutting boards will be just the ticket for your client.
Bonus: super easy to gift wrap.
5. Portable Phone Charger
For the on-the-go, hustle and bustle, type of client, this portable phone charger will be a God-send!
Slim and compact and easy to fit in her purse, or his bag, they will find themselves reaching for this priceless gift often. And each time they do, they'll think of the thoughtful person who gave it to them. (That's you.)
6. Custom Engraved Bird Feeder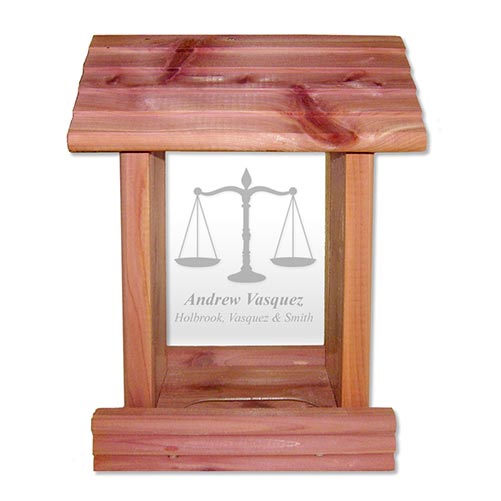 A boring sweatshirt or coffee mug, this is not! These personalized bird feeders will really wow them with:
the custom worded message,
the gorgeous hand-crafted design, and
their unique function.
And also, the birds get fed. That's a win-win if I ever heard one.
7. Survival Kit
Don't make the mistake of assuming a survival kit is only of interest to guys. Anyone and everyone (especially after the eye-opening events of 2020) has an interest in being prepared for safety and survival situations.
So this Survival Gear Emergency Kit is a thoughtful – and cool! – gift for any of your clients.
If they're out there pounding the pavement in sales or deliveries, they'll never know when they might need some emergency gear.
And if they're stuck in a corporate high-rise downtown, well, they'll dream of the day they might need some of this stuff.
8. Personalized Leather Journal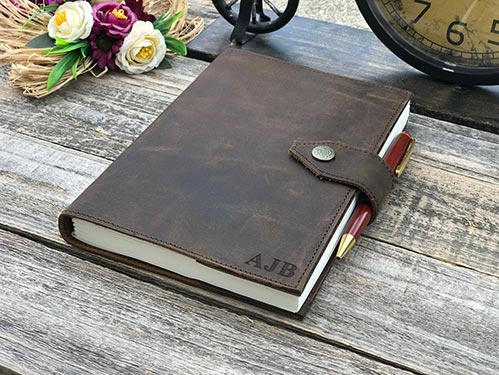 It's pretty, tasteful, unusual, and timeless. Your client is going to feel special and treasured with this soft leather journal that features their initials custom engraved.
Pair it with a good quality pen (or a personalized one with your business), and they'll be set up in style for all sorts of note-taking, doodling, or to-do lists.
9. Exotic & Aromatic Candles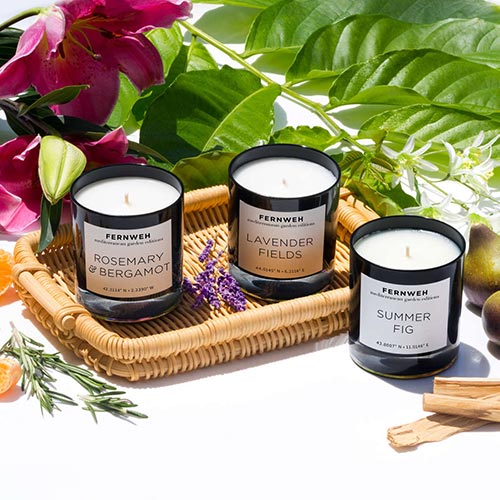 Candles are always appreciated, especially when they smell as good as these ones do. From Fernweh Editions, these location-inspired candles boast unique scents with hand-poured soy wax goodness.
Transport your client to tropical destinations, all from the comfort of their own home or desk or office.
Aromatherapy is beneficial and oh-so soothing, so you may want to stock up on these for any time your clients look stressed, full of drama, or are overworked.
10. Restorative Tree Planting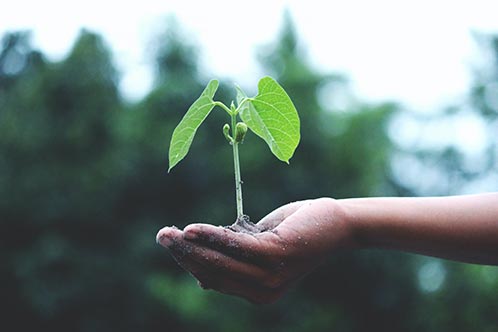 Who would complain or not be touched by this gift? It really is the gift that keeps on giving, for years and years to come (not like that chocolate bar with its commercial wrapping you were thinking of gifting, or that full punch card to the coffee shop).
They will be taken aback in the best way with this restorative tree planting, and you will look like a saint.
Additional Tips to Help Your Client Gift Succeed
Check for gift guidelines or limitations
Some organizations, sadly, cannot receive gifts. Others have a dollar-value limit or other restrictions on what they can receive.
If there's any doubt or question, call the company and ask about the policy regarding client gifts.
Include a handwritten note
If possible, include a card with a handwritten note expressing your thanks.
Sometimes that's not possible; for instance, at Northwest Gifts we personalize and send out tons of client gifts on behalf of our customers.
Still, you can always ask to have a note included with the package. We do it all the time! It adds a personal touch which helps take the gift to the next level.
Follow up with a personal call
Give your client a call after you know the gift has been delivered. Just check in to make sure they received it, and ask how things are going.
You could also email, which is somewhat less effective. If you do email, write out each one or at the very least tweak the language from one email to the next. People can tell the difference.
Choose a different gift for each occasion
People love getting a great gift, but getting the same great gift twice seems like you got your wires crossed somewhere.
Instead, choose a different client gift each year (or each sales level, etc.) and you'll always deliver a fresh experience.
Maybe they'll begin to look forward to your annual gifts! What a great way to be known for quality.
Consider the timing of your gift
Lots of gifts are given over the holiday season, and on into the New Year. So consider shifting when you send your gift so that it stands out all the more.
Perhaps a basket of treats will be extra-appreciated towards the end of March, when your finance industry clients are swamped with Tax Season. Or maybe their business slows down in the summer, so they'll have plenty of time to appreciate (and use!) the personalized grill set you send.
Give the best gifts
Finally, we'll circle back around to where this article began. If you want to choose the best client gifts, put your clients first.
Give them the best stuff. Don't cheap out on them; think about them as real people, and think about what they might want, enjoy, and appreciate.
Check out Northwest Gifts for some of the best and most unique personalized gifts. We'll help you create something wonderful and memorable.
Pin It