Looking for mortician gifts? More specifically, are you looking for the very best macabre mortician gift ideas?
Ah yes. You've come to the right place.
Morticians are, by definition, macabre. Class it up all you want with nice suits, fancy furniture in the reception, and dope rides, but in the end it's a ghoulish trade. The dismal trade.
People who become funeral directors or morticians can tend towards an interest in all things macabre. Or perhaps they simply drift that way as a release, a coping method to deal with the constant close proximity to death.
Whatever the case may be, however they got this way, the funeral director or mortician in your life with a morbid disposition has "special" tastes in Christmas and birthday gifts. Here are the best mortician and funeral director gift ideas with a splash of the macabre.
21 Macabre Mortician Gift Ideas
Our website is supported by our users. We sometimes earn a commission when you click through the affiliate links on our website. See our privacy policy & disclosures for more information.
1. Personalized Funeral Director Sign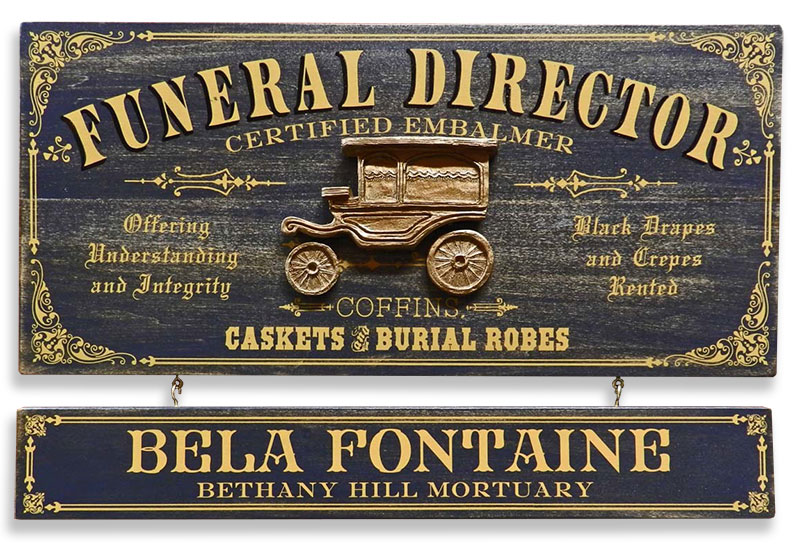 Crafted from solid wood in the USA and distressed by hand for an old-fashioned undertaker effect, this personalized Funeral Director Plaque is the perfect gift idea for a certified embalmer.
The custom name plank can include a second line, which you can use to add any fun phrase, quote, or zippy one-liner for the macabre mortician in your life.
2. Skull Neck Tie
Ed's Neckties is a killer bow & necktie shop. Each tie is handcrafted, and there are more than a few skull options plus a wide range of paisley, sports, holiday, animal, and other fun themes.
3. I Will Bury You Mortician T-Shirt
You gotta love an undertaker who tells it like it is… I will literally bury you. Find more macabre mortician t-shirt gift ideas at The Best Funeral Director T-Shirts.
Also, note that the t-shirt above is the "standard" tee, which has a classic fit that suits most people. For a "premium" version with a tighter, slimmer fit, go here.
4. People Are Dying To Work With Me Tumbler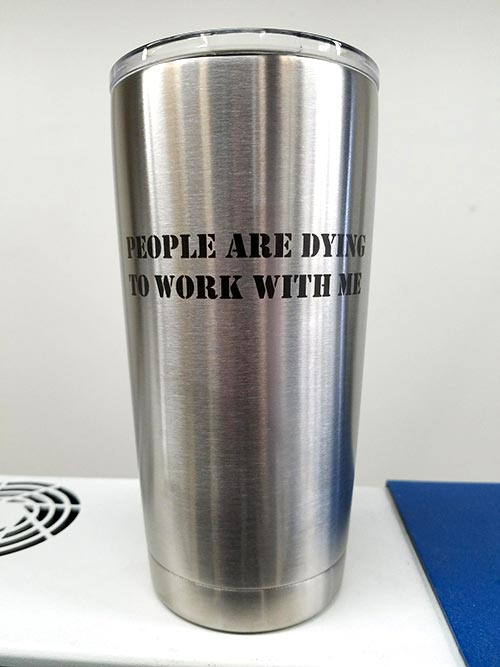 "People are dying to work with me." This is quite literally true. We custom etched this mug for a funeral director gift, and they loved it.
5. Embalming Fluid Pint Glass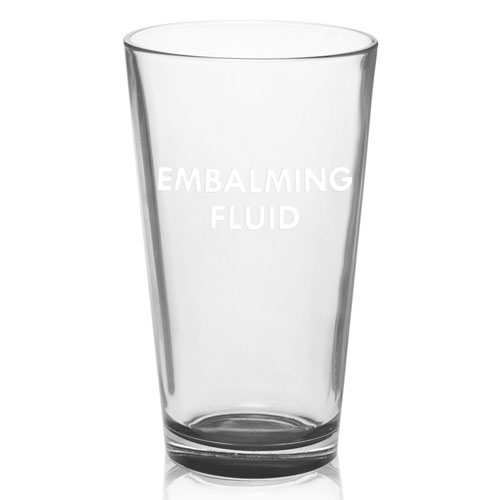 Get a custom laser etched pint glass (or set) with funny mortician sayings. "Embalming fluid" is a popular one, and here are a few more ideas:
All men are cremated equal
I love the smell of embalming fluid in the morning
Last responder (here's a good t-shirt version)
My day begins when your day ends
I put the fun in funeral
Some days are just draining (t-shirt)
6. Miniature Embalming Prep Room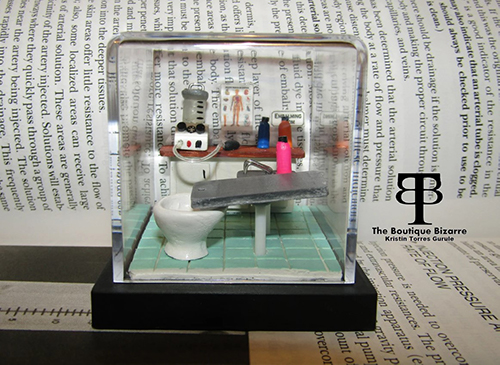 Now we can just about 110% guarantee that they don't have one of these! This miniature embalming prep room is so funny and quirky, we just know they'll love it. Everything is handcrafted to tiny perfection, right down to the medical equipment!
7. Vintage Anatomy Linen Tote Bag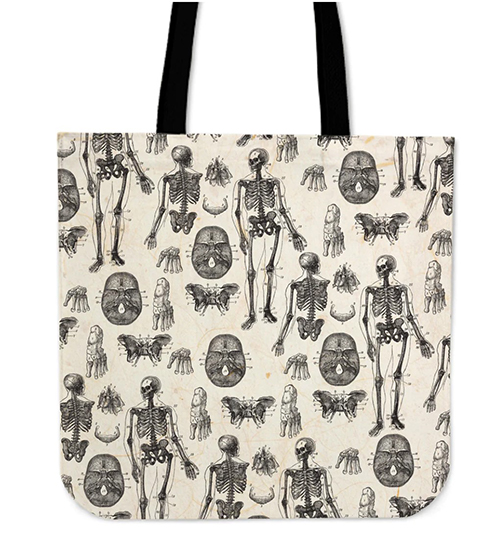 These linen totes are so neat, I may just have to order one for myself! They're reminiscent of those antique anatomy books, and are as functional as they are fun!
Great for toting books, groceries, weekend necessities, and so much more!
Related: Vintage Gift Ideas
8. Autopsy Needle Earrings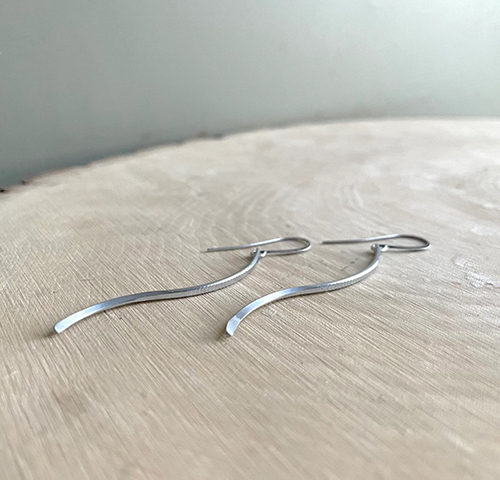 They may just look like abstract, metal art pieces to the rest of the world, but they and their medical colleagues will know the, erm, deadly? truth… These quirky and fun autopsy needle earrings are the perfect addition to their post-mortem collection.
9. Coffin Shaped Serving Board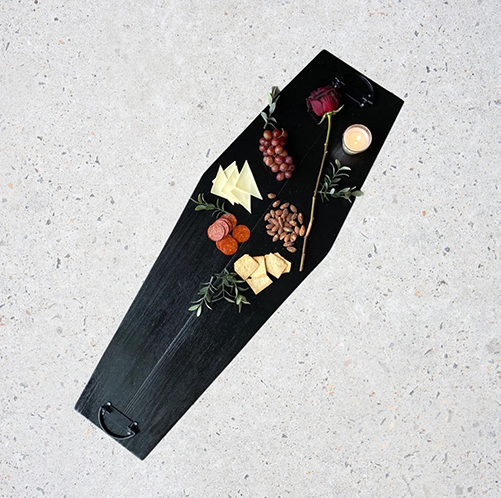 Perfect for the mortician, the Halloween enthusiast, or the everyday gothic! This super quirky coffin serving board will serve up plenty of smiles and maybe even a spine chill or two. Great for entertaining since its size is so generous, this is one charcuterie board that won't disappoint!
10. Coffin Bookshelf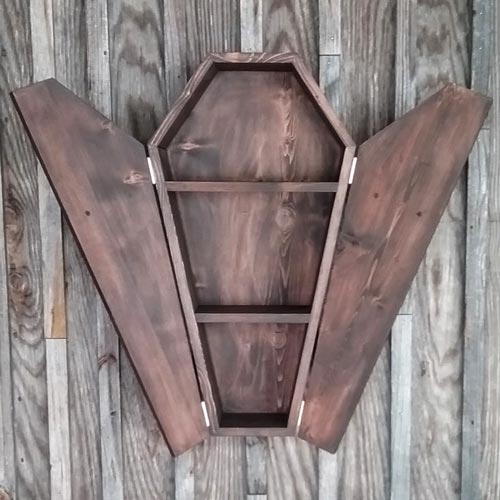 Southern pine wood crafted into a coffin-shaped bookshelf with hinged doors. Any mortician should love the opportunity to keep their favorite work-related funeral director books in this bad boy.
11. Morbid Curiosities Book
And to go on that coffin bookshelf, we have some Morbid Curiosities: Collections of the Uncommon and the Bizarre.
Such curiosities are precisely the bailiwick of the macabre mortician. The book gives your funeral director the inside scoop on collections of skulls, mummified body parts, criminal ephemera, and more.
12. Beyond the Dark Veil: Post Mortem & Mourning Photography
Published after a successful Kickstarter campaign, these haunting photographs from The Thanatos Archive are compiled into a macabre and wonderful book.
Featuring more than 120 extraordinary photographs and related ephemera documenting the practice of death and mourning photography in the Victorian Era and early twentieth century, this is the perfect macabre mortician or funeral director gift idea.
13. Snazzy Raven Cravat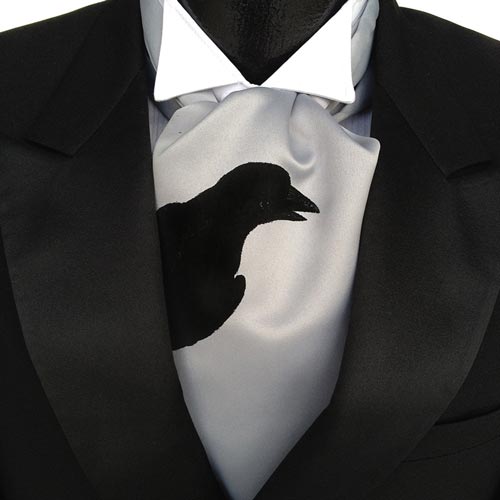 Every connoisseur of the macabre knows the raven. And there's nothing more 1840s Bostonian style than a cravat. Quoth the raven, "Lookin' good."
14. Some Days Are Just Draining Embalmer T-Shirt
It's true for everyone, but for embalmers, it's true in a very special way… some days indeed are just draining.
15. Luxurious Coffin-Shaped Bath Caddy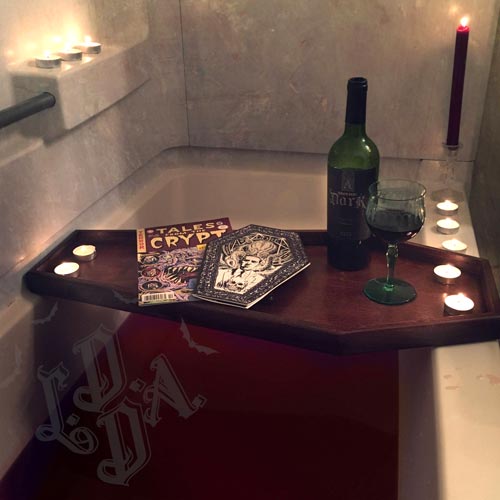 After a long, "draining" day on their feet at the funeral home, a luxurious bath with candles, wine, and quality reading materials is in order.
All that is lacking for the mortician in your life is this coffin-shaped bath caddy.
16. Morgue: A Life in Death
Famed New York City medical examiner Vincent Di Maio is one of the lions of forensic science.  In this gritty and enthralling narrative, Di Maio guides us into the inner sanctum, through the cases that made him famous.
Readers are led behind the scenes into the exhumation of assassin Lee Harvey Oswald, the racially charged shooting of Florida teen Trayvon Martin, the unmasking of a serial baby-killer, and the mysterious death of troubled genius Vincent van Gogh.
17. Coffin Purse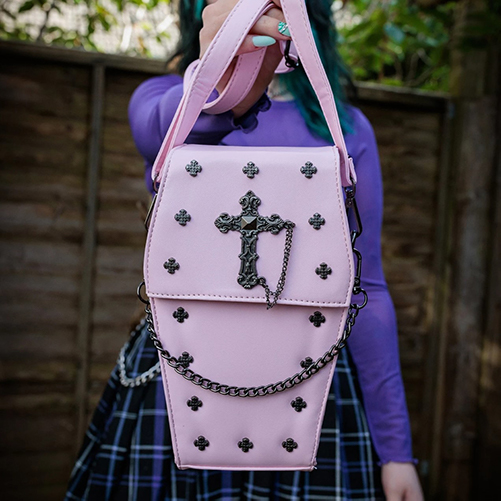 A delightfully wicked handcrafted purse, shaped like a coffin. Find more goth-filled coffin purses here!
Related: Unique Gifts for Alternative Girls
18. Mortician's Bottle Opener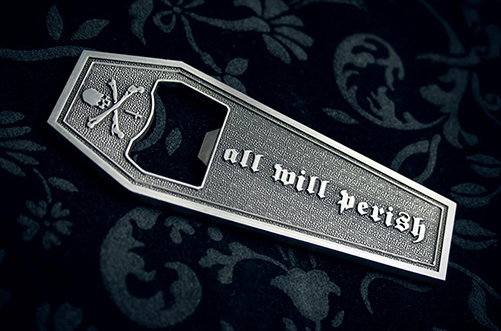 A pocket bottle opener, complete with skull and cross bones, mortician-style. Don't worry is this isn't quite their style, there are more designs here.
If this is the right idea but wrong, ahem, execution, try one of these personalized bottle openers which come in an array of less coffin-y designs.
19. Til Death Do Us Part Neon Sign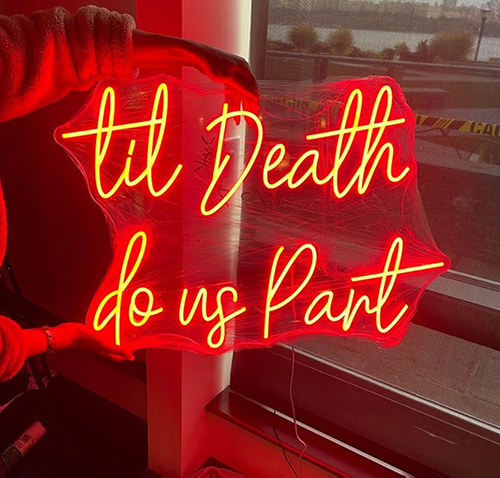 A great wedding gift for a mortician with a creative sense of humor, or an anniversary gift for a spouse working in the dismal trade.
20. Missing Body Parts Gummy Candy Collection
Embalmers and morticians will be all too familiar with the contents of this fun bag of gummy candies. For the morbid funeral director with a sweet tooth.
21. Morgue Life T-Shirt
It's the #morguelife. Finding joy and beauty in the midst of decay, the mortician – even the one with a bent towards morbidity and the macabre – doesn't let death get them down. And that is a beautiful thing.
---
Well, there you have it! Twenty-one truly macabre mortician gifts that are perfect for the funeral director in your life.
Additional Mortician Gift Ideas
Want more? Check out this list of The Best Funeral Director T-Shirts and these 21 Classy Funeral Director Gift Ideas.