Last Updated on July 31, 2020
One really can never have too many coasters. Unless they're lame, of course. You can have too many lame coasters. If you are suffering from a plague of lame coasters, below you will find the prescription which will cure your ailment. If you have not fallen to this vile plague, just remember: One really can never have too many coasters.
One and Done:
1. Vintage:

The Hollywood Coaster from Jonathan Adler. Simple, trendy, retro, fun. Follow the link to purchase and you're done.
2. Geeky Chic: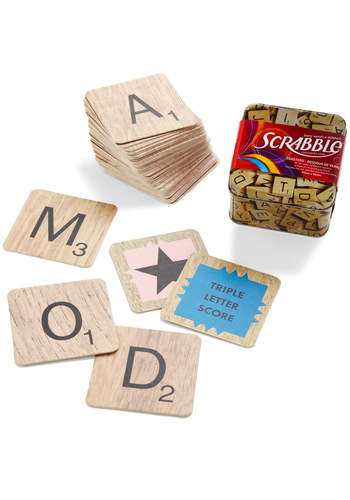 Designed in classic fashion after the original Scrabble tiles, this coaster set includes oversized letters and score tiles. Perfect for anyone who has a Pinterest board entitled "grammar".
DIY
3. Scrabble Yourself: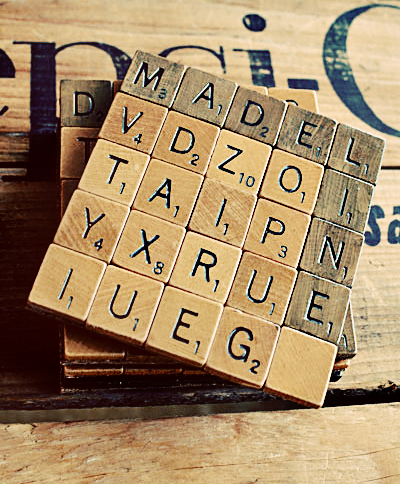 If the Scrabble coaster tile set is to out-of-the-box for you, try this DIY Scrabble Tile Coaster tutorial from Intimate Weddings. The best part about this is you can accent names (or hide clever words and phrases… *wink*) in the coasters! Designate each coaster's owner ("Madeline") or preferred drink ("Lemonade"). The possibilities are endless….
4. Dominator: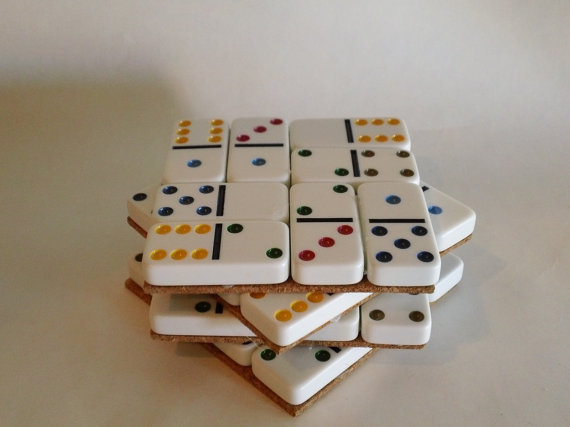 Playing with the same game-ish-ness style as the Scrabble coasters, this set of Domino Coasters (from Lil Cody Designs on Etsy) is an affordable gift or simple DIY project.
5. Tile & Style: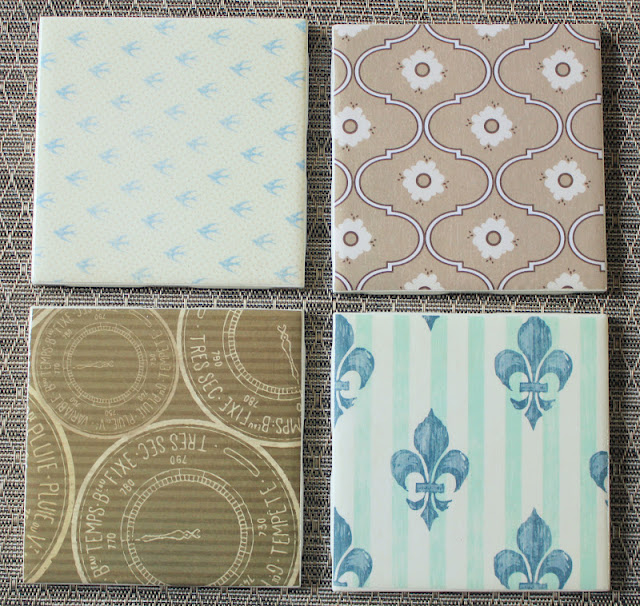 This easy DIY coaster tutorial from Mal & Kev uses 16-cent tiles, scrapbook paper (or newspaper, or book pages, or whatever), Mod Podge, and a bit of paint and clear acrylic sealant. As you can tell, these can be as simple or as ornate as you like – let your style shine!
6. In Color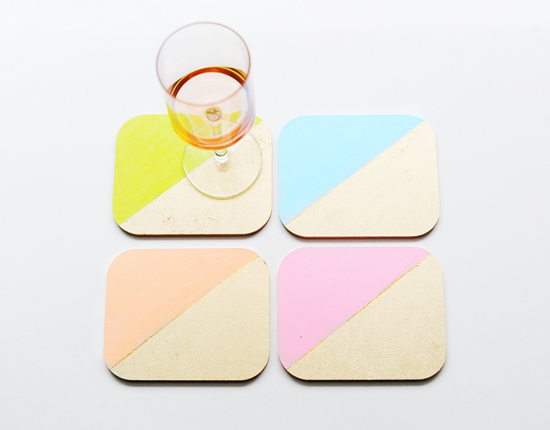 Check out this DIY Coaster Tutorial from Poppytalk for color-blocked coasters in sprightly colors. Of course, you can go with any color scheme you desire, to match your home decor, seasonal or holiday colors, and oh so much more.
All you need for these is:
1. Wooden coasters (you can get these from your local craft store)
2. Acrylic paint
3. Paint brush
4. Paint tray
5. Masking tape
6. Gold spray
7. Clear glaze spray
Personalized
7. Custom Maple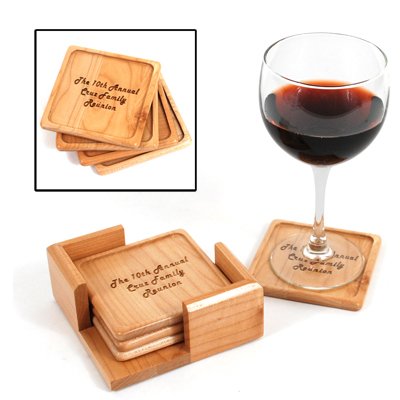 Laser engraving is an easy and affordable way to customize your coaster gift. This set of four Maple wood coasters, available at Northwest Gifts, can be engraved with quotes, special dates, names, logos, images, and more.
8. Custom Marble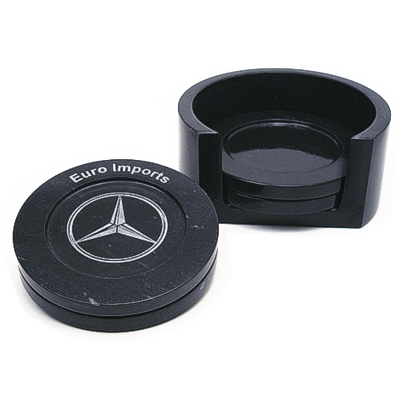 This set of four marble coasters, also from Northwest Gifts, includes a marble caddy and can be personalized with any laser etching you desire or design.