Can you imagine making it to this momentous occasion? Talk about a reason to celebrate! If you or someone you love are marking 65 years of matrimony, they definitely need an epic party and a wonderful gift to commemorate the occasion.
If you need a little bit of inspiration to find that perfect gift, we've compiled this list of our favorite 65th anniversary gifts and ideas as a guide to help you get started! We've also included some neat facts and trivia surrounding this special celebration.
All About the 65th Anniversary
Table of Contents
This is part of our series on Anniversary Gifts by Year.
65th Anniversary Themes
What is the traditional & modern 65 year anniversary gift?
The Blue Sapphire.
Why is blue sapphire the traditional & modern 65th anniversary gift?
It's beautiful, exotic, and rare. It has also been said for centuries to represent peace, harmony and fidelity, among many other wonderful attributes.
What is the 65 year anniversary jewelry type?
Also Blue Sapphire!
Why is blue sapphire the sixty-fifth anniversary jewelry material?
It is symbolic of loyalty, and is lasting and strong. Sapphires have been admired and incorporated into jewelry from the earliest civilizations, as they were prized for their beauty and durability. Its strength is surpassed only by diamond.
What is the 65th anniversary flower?
Blue Hydrangeas.
What is the 65 year anniversary color?
Sky Blue, just like sapphires!
10 Best Sixty-Fifth Anniversary Gifts
Our website is supported by our users. We sometimes earn a commission when you click through the affiliate links on our website. See our privacy policy & disclosures for more information.
1. Blue Sapphire Rose Necklace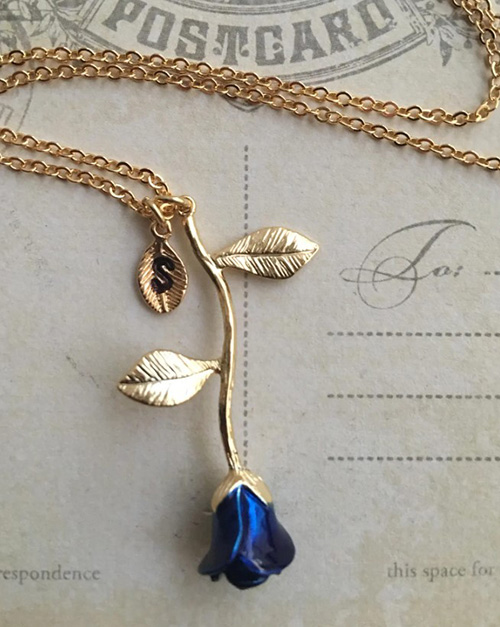 This gorgeous blue sapphire rose necklace is completely unique and special, making it perfect for wearing to the 65th anniversary party! It will match nearly any outfit and is sure to get a lot of compliments, and a lot of queries along the lines of, "Where did you get such a pretty necklace?"
2. Blue Hydrangea Anniversary Flowers
This blossoming bouquet of blooming beauties (say that five times fast!) is just the thing to have delivered to your sweetie of 65 years, or to your great-grandparents on their big day! They smell as divine as they look, and they will last quite a while, too! The recipients will smile each time they walk into the room where they are displayed.
3. Digital Picture Frame
A digital picture frame is always a wonderful gift idea for your parents, grandparents, or great-grandparents!
All they have to do is find the perfect spot for displaying it, and you do the rest: from uploading photos as often as you like from wherever you are, to changing them out whenever you please! They'll love having new photographs greet them each Sunday, or each morning when they sit down for coffee.
4. Opus One & Truffles Wine Gift Box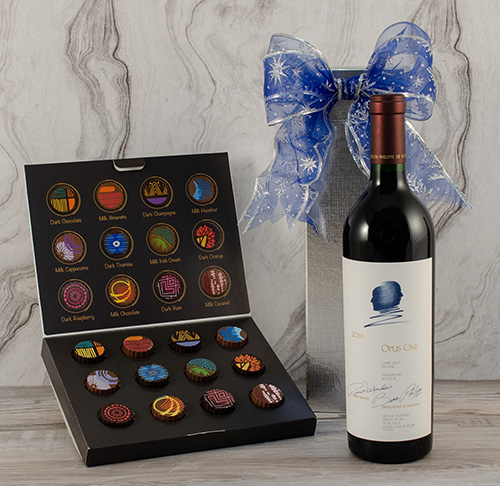 This bottle of Opus One wine is called a "rare jewel," and we can see why! What could be a more perfect reason to gift this decadent treat of vino to a loved one than their 65th anniversary? And don't even get us started on the chocolate truffles!
5. Personalized Keepsake Cutting Board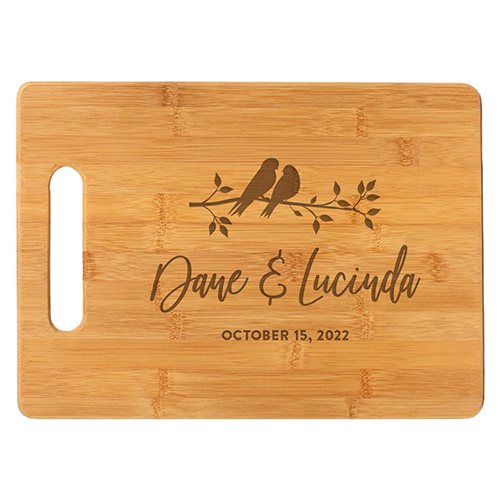 Your lovebirds will adore these lovebirds! Etched in a charming fashion alongside their initials, this personalized cutting board is a "cut" above the rest. It's made from bamboo and can include whatever kind of message or inscription you like (keep in mind the longer the phrase, the more difficult it may be to read, so keep it short and sweet!)
6. Personalized Word Art Canvas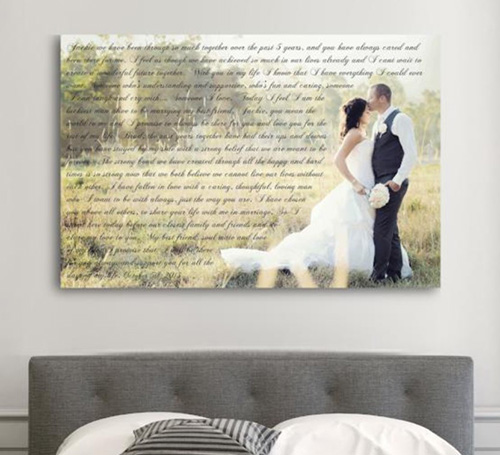 Decide which size to choose from (think about the size of their home and which wall they may like to display this treasure on), pick out a photograph, and then add in their wedding vows/song lyrics.
It's that easy to have a one-of-a-kind and completely unique 65th wedding anniversary gift!
7. Blue Sapphire Heart Stones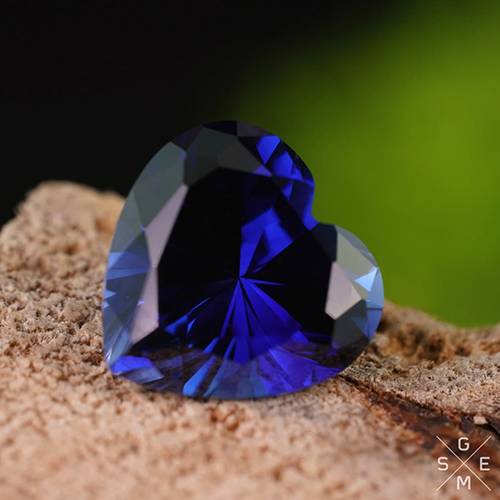 These beautiful, lab created sapphires make excellent gifts for your sweetheart. They can be mounted onto existing jewelry by a jewel smith or kept loose as a keepsake.
Lab created stones are made of exactly the same organic compounds as natural stones, and carry the same beauty, brilliance, and hardness. The heart shape is so sweet, too!
Related: Romantic Gifts for Men
8. Sapphire Blue Floral Print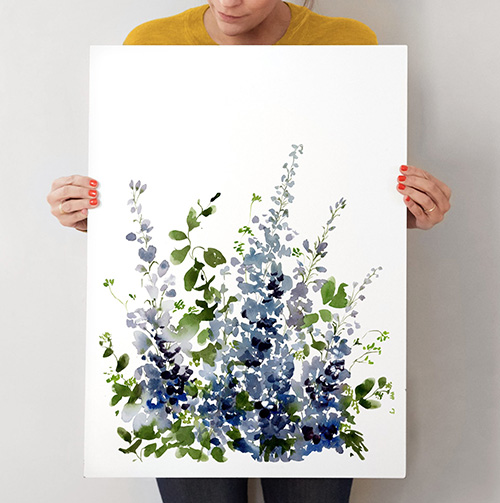 This beautiful, sapphire blue floral print can be altered to fit even the pickiest of patrons! You can choose the finish, the molding, the framing… once you've chosen the absolute best-ever version, your friends will have a lovely piece of art to remember their 65th anniversary (and you!) forever.
9. Family Birthstone Necklace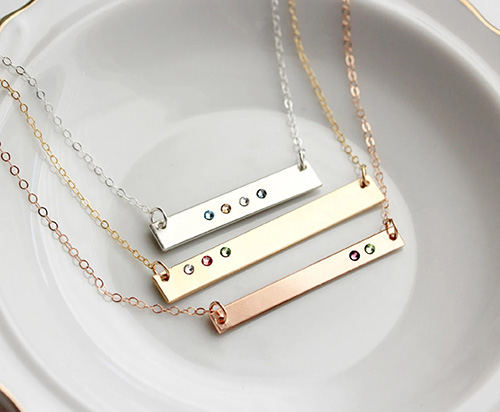 This bar necklace with family birthstones is just the thing for a wonderful addition to her wardrobe! She'll love the way it pairs with everything she owns and how it brings to mind her children and grandchildren.
Sparkling and pretty, but still minimalistic and never tacky, this necklace is just the thing.
10. Sapphire Blue Mug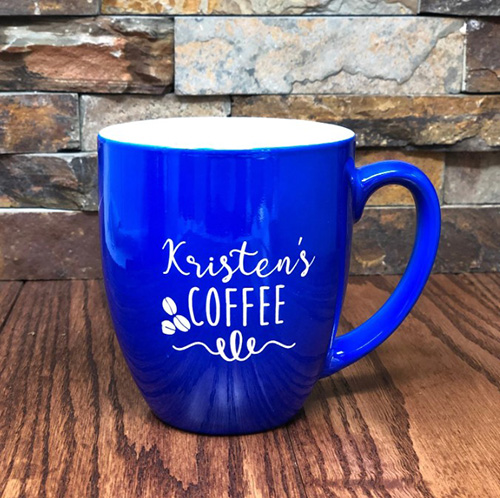 This pretty mug is the perfect shade of sapphire blue! For a simple gift that isn't too over the top but still is quite thoughtful, this coffee mug is the one. You can personalize it however you like: with their married name or their wedding date, or however you choose best!
Best Traditional 65th Anniversary Gift (Blue Sapphire): Sapphire Blue Weighted Blanket
This sapphire blue weighted blanket is great for both the polar bear in you, and the tropical critter too! Made with glass beads, it's breathable but it's also warm and keeps your body temperature regulated nicely all night long.
Great for napping too!
Related: Warm & Cozy Gift Ideas
Best Modern 65th Anniversary Gift (Blue Sapphire): Sapphire Blue Forever Rose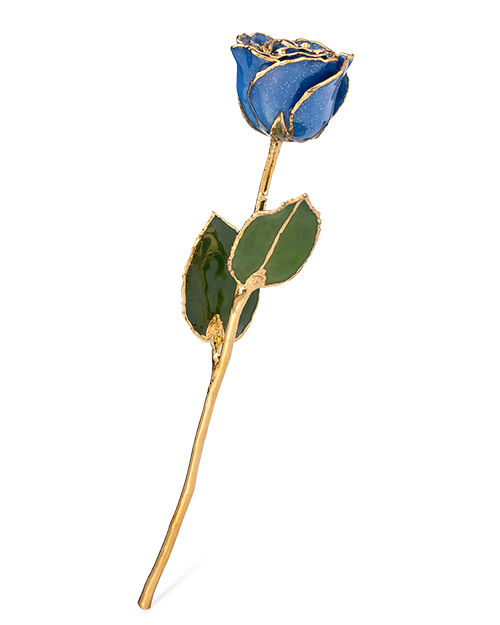 A rose that never wilts for a love that never fades! This beautiful, sapphire blue forever rose is a perfect gift for their 65th anniversary. Each rose is hand preserved, hand dipped and edged in 24k gold for a timeless and super special momento.
Best 65th Anniversary Gift for Her: Personalized Anniversary Blanket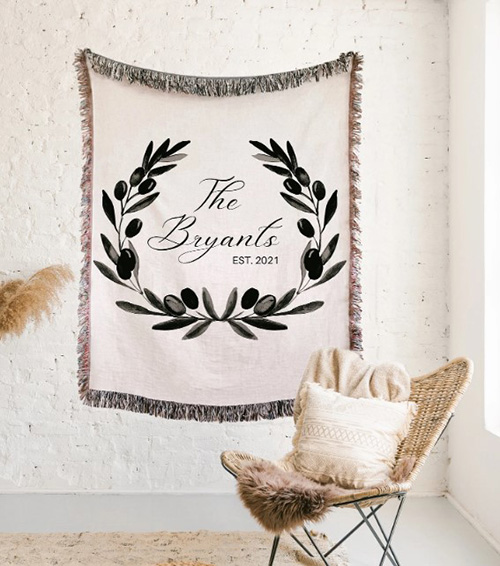 This cotton throw will make them smile and maybe even make them a little teary eyed! You can choose the size of this comfy blanket then add in their name and wedding date.
It will look wonderful tossed across the back of the rocking chair on the porch, added to the foot of their bed, or simply used for snuggling on the couch.
65th Anniversary Gift for Him: Tree Planted in His Honor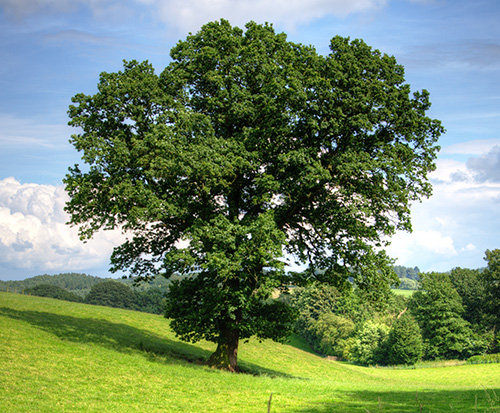 Some couples are just difficult to shop for! Enter in this amazing gift that benefits everyone: planting a tree in his honor. The nature lover in him will rejoice over this sweet and simple gift that does so much more than add more trinkets to his collections or waste to the landfill.
65th Anniversary Gifts for Couples: Nostalgic Puzzles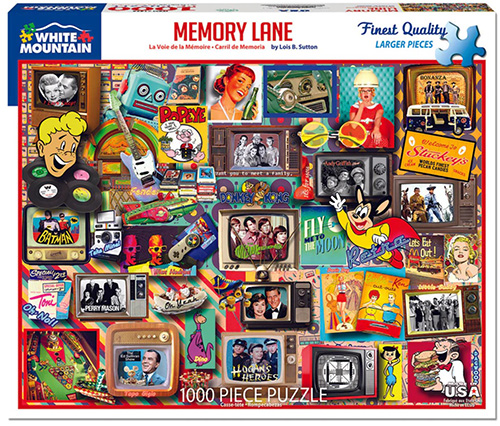 A nostalgic puzzle is a great gift for the retired couple! Everyone who comes over to visit will want to add in a piece of these fun and challenging puzzles. Choose from the year they married, or the decade, or their favorite pop culture! It's a win-win.
You could include some puzzle glue, too, so they can display it once they're finished as well.
Unique Sixty-Fifth Anniversary Gift: Dark Rosewood Musical Jewelry Box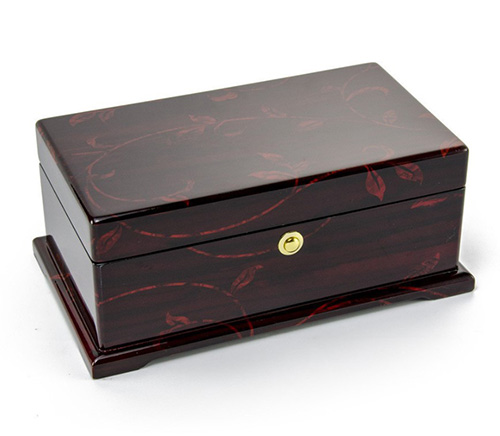 Take the romance to the next level with one of these gorgeous, rosewood musical jewelry boxes.
Not only is the box breathtaking in its own right, but it offers the choice of a large selection of traditional songs or a custom mp3 module so you can upload your own special song! Think maybe the first song you danced to, or your wedding song… She will be so touched by this thoughtful present.
Read Next: 101 Romantic Things to Do on Your Anniversary