Whew! You made it through the first two years of wedded bliss. "They" say the first two years are the hardest. Let's hope so.
Marriage is a beautiful thing. It has its ups and downs, but it's still amazing. Celebrating each milestone in your marriage makes it stronger.
Three years of marriage is definitely something worth celebrating.
We have compiled some fantastic 3rd anniversary gift ideas. Good luck picking just one!
Our website is supported by our users. We sometimes earn a commission when you click through the affiliate links on our website. See our privacy policy & disclosures for more information.
All About The Third Anniversary Gift
This the third part in our series of Anniversary Gifts by Year.
What is the traditional 3 year anniversary gift?
For the third anniversary, a leather gift is traditional.
Why is leather the traditional third anniversary gift?
The third wedding anniversary is often when a couple truly becomes aware of the durability of their relationship.
Those first two years can be rough, but you've made it through and your relationship continues to grow! So, for this reason, leather is the traditional gift for the third anniversary.
As a material, leather is durable, warm, strong, flexible, and has a sense of resiliency to it. Just like the two of you.
What is the modern 3rd-year anniversary gift?
Crystal (or glass).
Why is crystal the modern third anniversary gift?
Crystal is the modern symbol of the 3-year milestone. It suggests that your relationship is beautiful and strong but still a bit fragile.
What is the 3 year anniversary stone?
Jade (or pearl; both stones make several appearances in different places on the anniversary gemstone list).
Why is jade the third anniversary gemstone?
Jade symbolizes peace and calmness in times of storm. The Chinese culture has long believed that Jade is a protective stone and drains misfortunes from life.
The lively green gemstone also symbolizes a long life, fidelity, love, and endurance. Jade has been used for centuries as a third-anniversary gift.
What is the third anniversary flower?
Sunflower.
What is the 3 year anniversary color?
Jade or pearl-white (depends on which gemstone you go with).
10 Best Third Anniversary Gifts
Ok, we're ready for gift ideas! We'll start with our top-ten, then further down we'll get into creative traditional gifts, modern gifts, plus specific ideas for him, for her, and lots more for their special occasion.
1. Engraved Leather Photo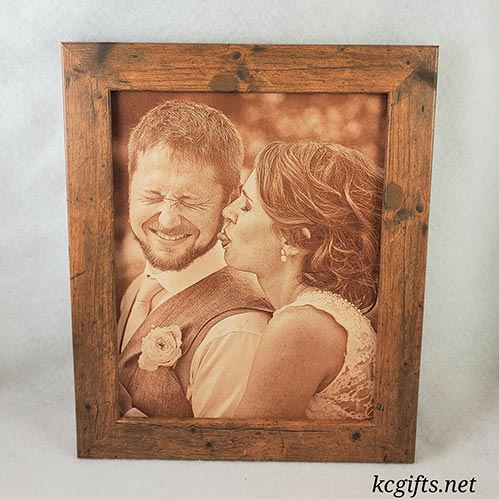 Have your favorite photo as a married couple engraved in leather. These leather photos are laser engraved with unbelievable clarity and would make a nice 3rd wedding anniversary gift
Add text to your portrait to make this a truly personal gift. Any couple would treasure this portrait for their whole lives.
2. Crystal Champagne Flutes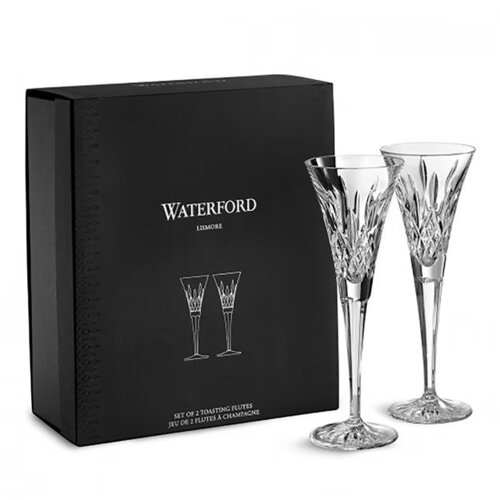 These beautiful champagne flutes are sure to bring a smile to their face every time they're used! Waterford crystal is regarded as the finest quality available, making these a thoughtful gift that will stand out and shine amongst the rest.
They'll love having these to use for holiday celebrations, birthdays, romantic dinners in and, of course, anniversaries!
3. Jade Couple Pendants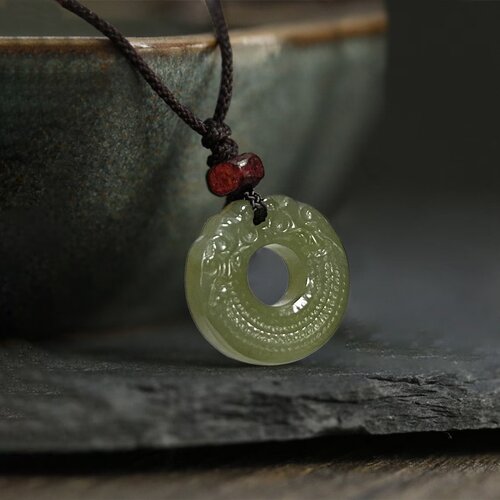 These matching Jade couple pendants are so stunning and romantic! The stylization of these pendants is simple, but has an air of antique ruggedness about it making them perfect for men or women.
They'll love having something matching to wear to symbolize their love. Also, since jade is one of the third anniversary stone options, these are a perfect present and pretty much a no-brainer.
4. Customized Leather Roses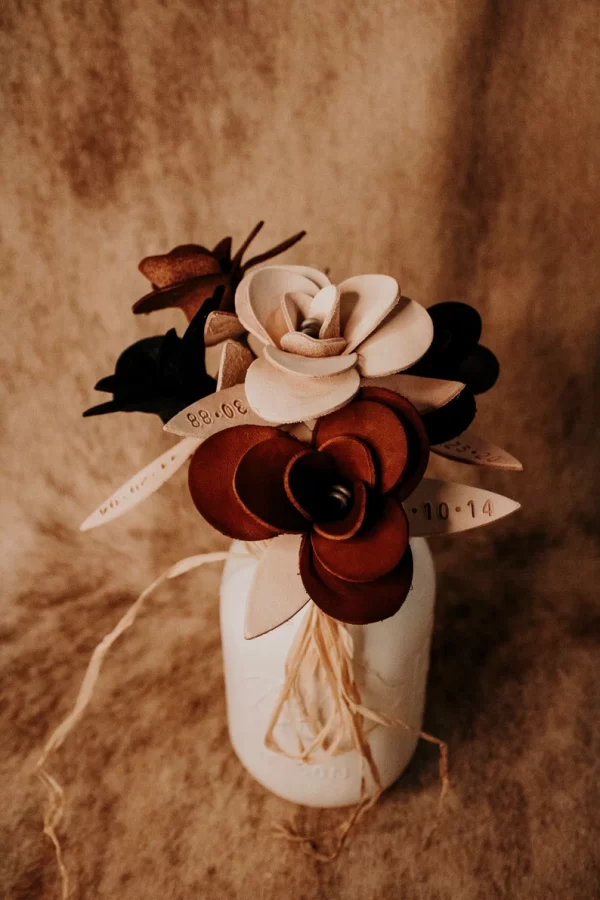 If you are looking for a beautiful and unique gift that fits your anniversary theme, then look no further!
These gorgeous roses are handcrafted from tooled leather to form a stunning and everlasting work of art! And the petals can be stamped with the dates of your wedding which just makes them perfectly romantic and an excellent, traditional three-year anniversary gift.
You can buy just one rose if you wish, or enough to make a whole bouquet!
5. Glass Mug Set
These pressed glass coffee cups are just stunning, and are perfect for a third wedding anniversary gift.
If you're a couple that loves taking your morning, afternoon, or evening coffee together (or all three, if you're lucky), then you can't go wrong with these breath-taking mugs. They come with the beautiful cappuccino spoons as well to complete the set.
More thoughtful gifts: 17 Creative Gift Ideas to Surprise & Delight Someone Special
6. Leather Glow Candle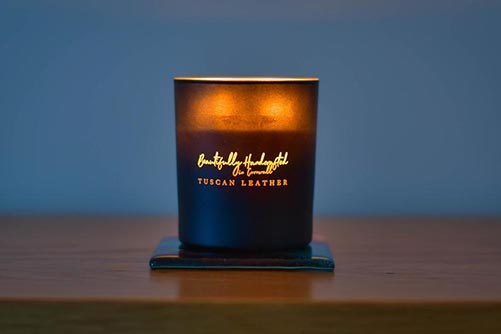 You will experience a new way to enjoy a candle with the "Glow-Through" Tuscan leather-wrapped glass candle jar.
The woodsy-smelling candle has undertones of oriental spice — making it a nice traditional 3rd anniversary gift for your husband.
These soy candles burn clean for approximately 50 hours.
7. Sunflower Stained Glass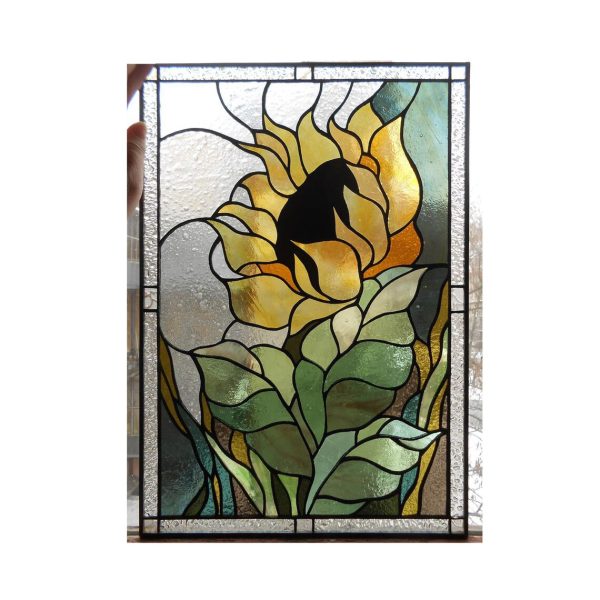 As the symbolic flower for your 3rd anniversary, you may be tempted to run our and buy a bouquet of sunflowers for your sweetheart. But sometimes sunflowers can be difficult to find out of season, not to mention they don't last very long in a fresh bouquet.
Then why not opt for this gorgeous, artisan stained glass sunflower panel? It's unique, original, and will provide a lifetime of sunshine and joy (and make a perfect third anniversary gift).
Handcrafted with the finest care and attention to detail, it's one piece of art that can hang in your home for years and years to come.
8. Magnetic Couple's Bracelet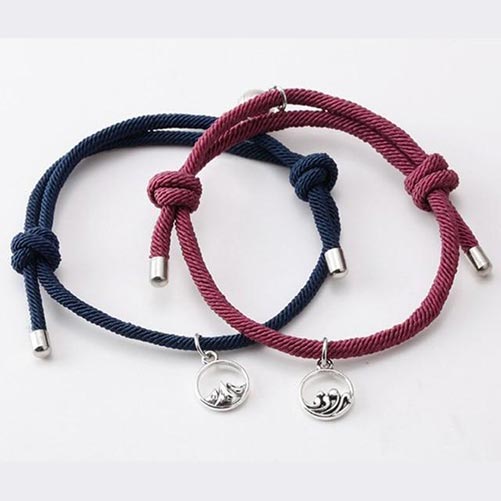 This bracelet shows your "connection." Every time you are near each other, the magnets will seek each other out and snap together.
(Tip: It helps if you hold hands.)
The meaningful charms have mountains on one and rivers on the other: "Oaths high as the mountains and vows deep as the ocean were exchanged, lovers pledge of eternal loyalty until the seas dry up and rocks decay."
9. Fossil Leather Hobo Bag
Spoil them a touch with this fantastic hobo style leather bag from Fossil. It timeless, classic styling makes it perfect for men or women, and it's big enough to use for a work tote, travel bag, and so much more.
Fossil has long been admired for their quality, classic American, full-grain leather goods, and this bag is no exception. Definitely a head turner!
10. His and Hers Crystal Watches
What a romantic gift for the love of your life! Pairing well with the modern theme of "crystal," this beautiful watch set will be turning heads as you sport them in style.
Classy yet comfortable and casual enough for everyday wear, we guarantee you'll both get plenty of wear out of them.
Traditional 3rd Anniversary Gifts (Leather)
As we've mentioned, leather is the traditional material to recognize the 3rd anniversary. Here are some great gifts that incorporate that theme.
11. Etched Leather Wedding Music Anniversary Plaque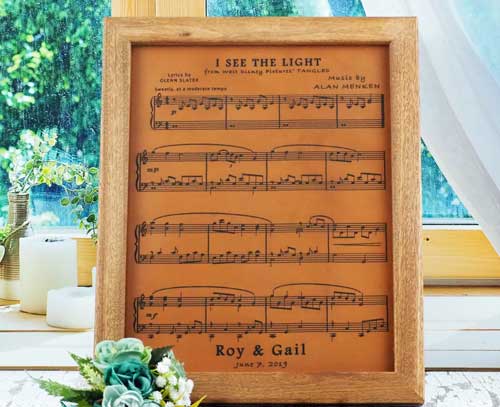 There's no better way to celebrate your anniversary than with music, and there's no greater music than your wedding song!
Etch the musical notation to *your* song onto this wood framed leather plaque, complete with your names and anniversary date.
12. Tooled Leather Wallet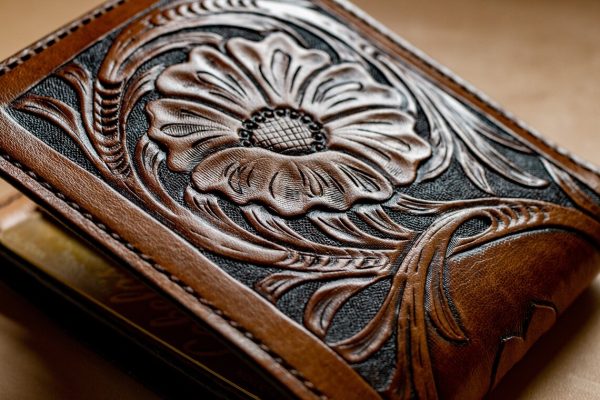 This hand-tooled Italian leather wallet is a must-have. Worked by hand to create a beautiful, unique piece of art, this wallet with last and last and last.
The standard, bi-fold design has nine pockets and is saddle stitched for a durable wallet they can cherish for years. As far as leather items go, this one is one of our favorites on the list!
13. Personalized Leather Coasters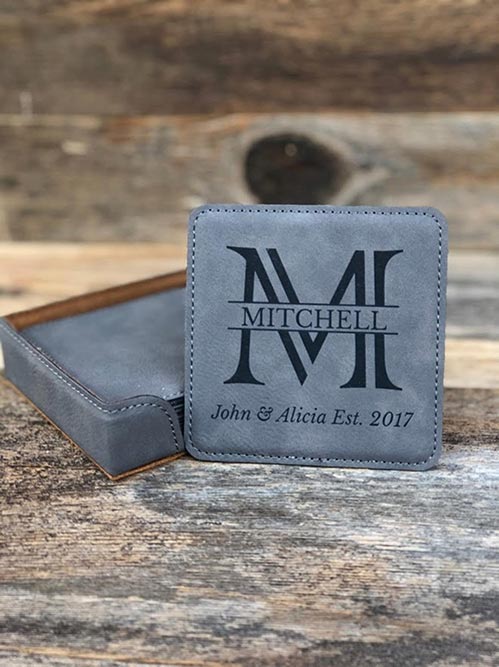 This hand-made leather coaster set is an excellent gift and a great addition to any home!
These custom leather coasters feature an embossed logo or monogram. Leather can't help but lend a feeling of sturdiness and dependability.
The etched coasters are sure to make a nice impression on your guests and keep your table tops spotless.
14. Engraved Leather Flask Set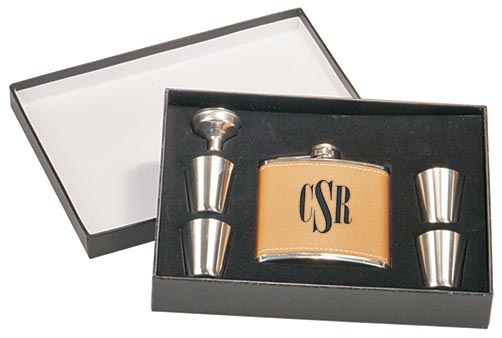 Get ready to celebrate with this custom engraved stainless steel flask set. The flask is covered with a stylish layer of leather. In addition, the set comes with a funnel and four shot glasses.
Your flask holds up to six ounces of your favorite liquor.
15. Leather Butterfly Chair
This genuine leather butterfly chair from Jackson Leathers will look so fantastic in their home and makes a thoughtful present.
Crafted by hand of beautiful, tanned leather and stretched over a sturdy, powder coated metal frame, this is sure to become that one chair that everyone fights over.
16. Leather Adventure Book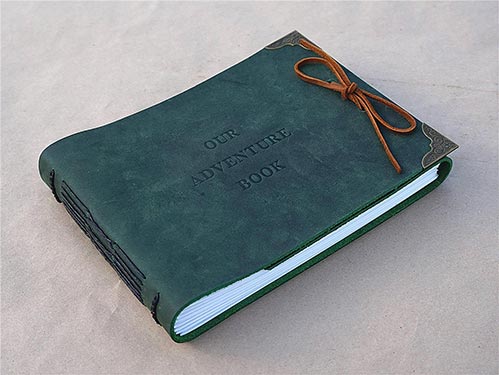 This is a hand-made leather photo album with your custom text displayed on the front. Your leather book is made from high-quality leather, acid-free paper.
Gathering all of your photos will bring back beautiful memories of the years you have spent together.
Modern 3rd Anniversary Gifts (Crystal)
The modern take on the 3-year anniversary gift involves delicate and beautiful crystal. Here are some unique and thoughtful ideas.
17. Engraved Crystal Glencairn Glasses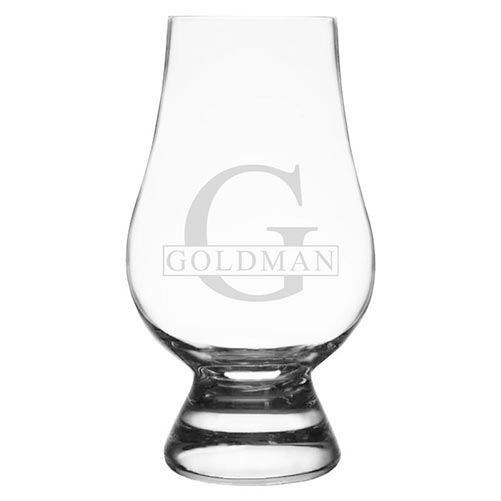 The Glencairn etched glass is perfect for the bourbon drinker in your life. Add your name and initial to make it an extra special gift.
The shape of our lead-free crystal glass enhances the flavor and aroma of your favorite libation.
This six-ounce glass makes a great addition to your home bar.
18. Waterford Crystal Frame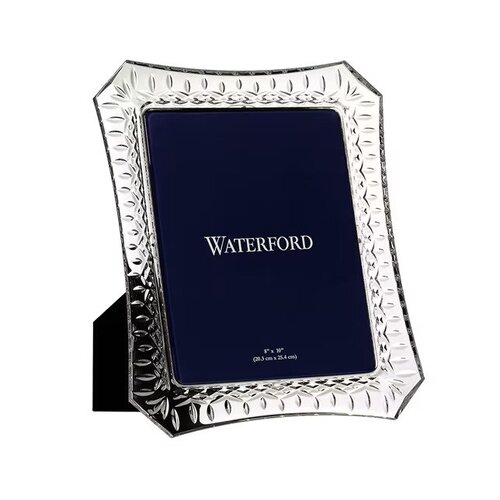 This Waterford Crystal photo frame is simply elegant. She will feel so special when she opens this stunning anniversary gift.
Waterford Crystal pieces are considered valuable because of their very intricate design elements. The process to create them is both complex and labor-intensive.
This frame will be quite the conversation starter for the happy couple and their guests.
19. 3D Crystal Laser Photo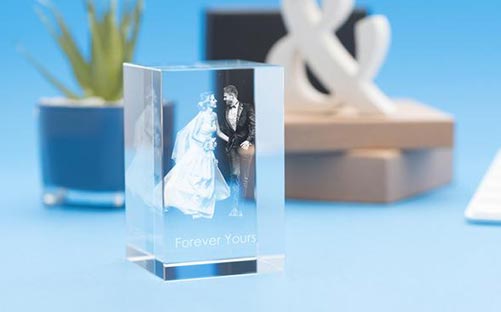 Have your favorite photo engraved into an amazing piece of crystal clear glass, along with your own caption.
This hand-made 3D crystal will keep a precious memory forever. This keepsake will bring smiles and melt your heart every time you look at it.
20. Sunflower Crystal Necklace
This gorgeous, sunflower crystal necklace is so stylish, she will love wearing it. Both the sunflower and the crystal are symbols of the third anniversary, so that makes this a perfect pick!
This pendant is so pleasing to the eyes, and it inspires love and hope, innocence and purity, luck and happiness. It sounds like it is perfectly suited just for her.
21. Lit Glass Star Map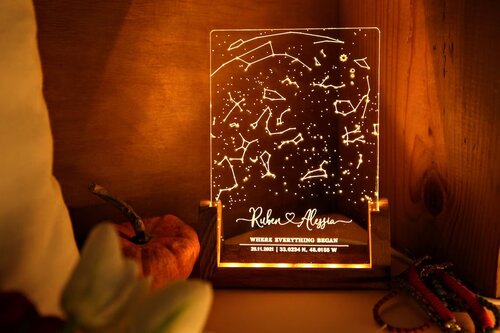 This adorable glass star map is so romantic and so unique to the two of you. These neat pieces display the constellations present in the night sky on the day the two of you said "I do," along with your names and wedding date.
The wooden base is so pretty and is also lit, making it into a treasured little nightlight.
3 Year Anniversary Gifts for Her
22. Sunflower Music Box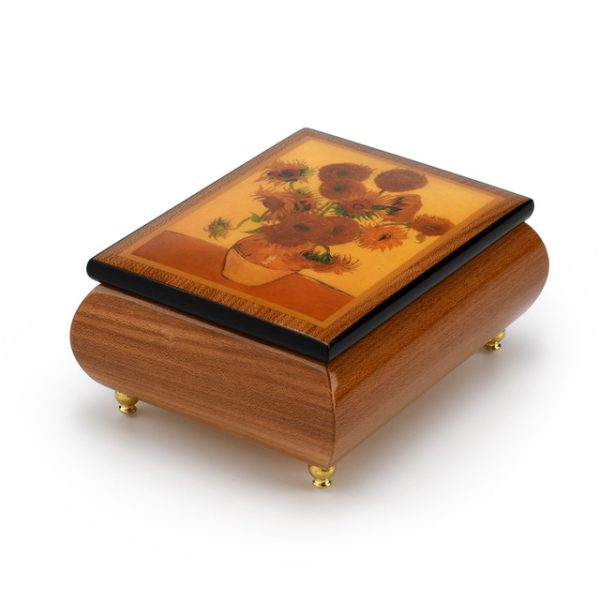 With literally hundreds of tunes to choose from, this hand-made music box made by Ercolano Arts a must-have gift. The gorgeous inlay of Van Gough's Sunflowers is just breathtakingly beautiful, don't you think?
An heirloom worthy gift that she will cherish for years and years to come.
23. Pearl Necklace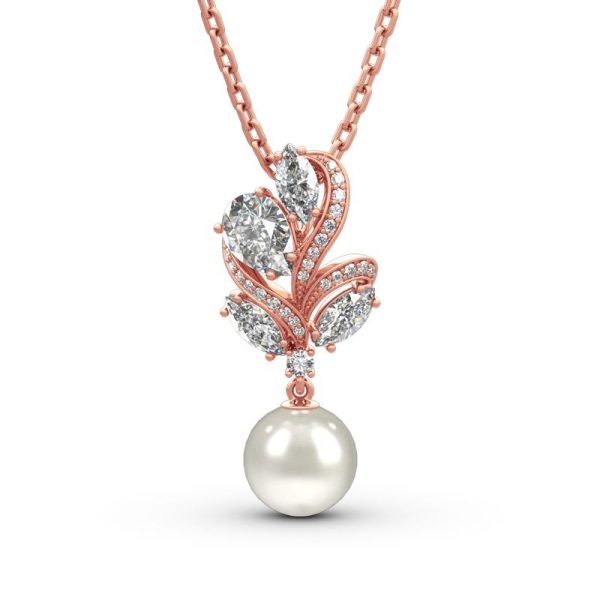 Say I love you with class. Nothing has the feel of pearls. This dainty necklace is a piece of pearl jewelry she will wear for years and years.
Delight the woman of your dreams with a gift of your traditional anniversary stone — pearls. You will be happy you did.
24. Sunflowers for Her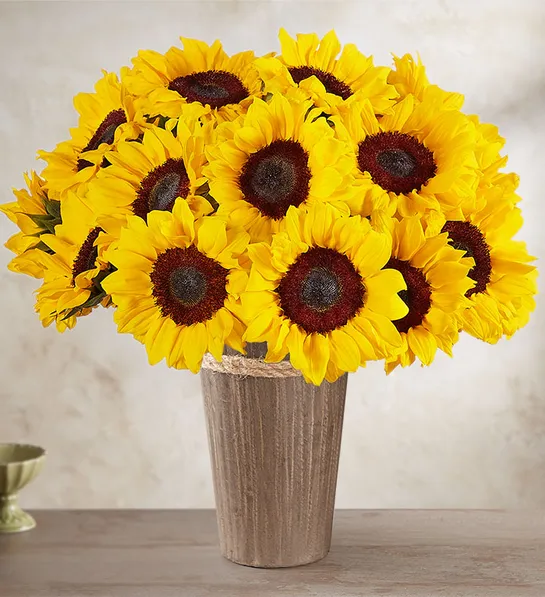 Flowers make any occasion memorable, and these lovely sunflowers would be perfect for this year. A gift of flowers can express the fact that she is so very special to you. After all, what woman doesn't want to feel that way?
When you give her flowers, they say a lot about your feelings without you saying a word. Flowers are a gift that she will almost always welcome.
25. Sunflower Stud Earrings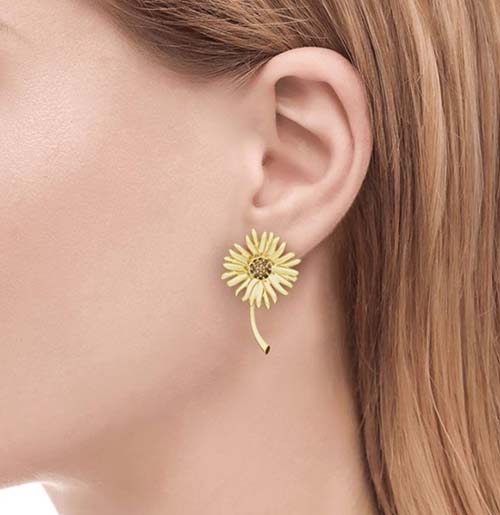 Speaking of sunflowers!
These Sunflower Stud Earrings perfectly convey the third anniversary floral theme, and in the most beautiful way: Inspired by Van Gogh's famous Sunflowers painting.
When you want to give your whimsical, beautiful, art-loving spouse a gift with layers of meaning, jewelry like this will go a long way in showing your thoughtfulness and care.
3rd Anniversary Gifts for Him
26. Personalized Leather Valet box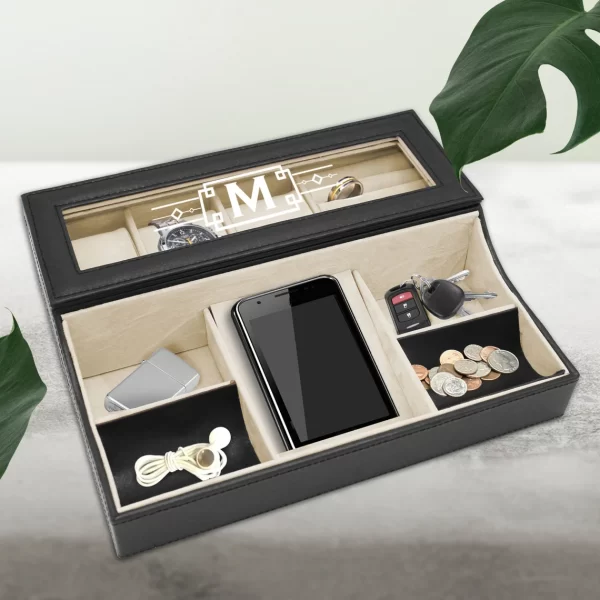 This leather valet box is such a great organizer. Your husband can place his keys, wallet, glasses, phone, and other trinkets in this personalized anniversary gift.
This valet is a good solution to keep his daily items organized and easy to find. A perfect addition to the top of his dresser or nightstand.
27. Beer Club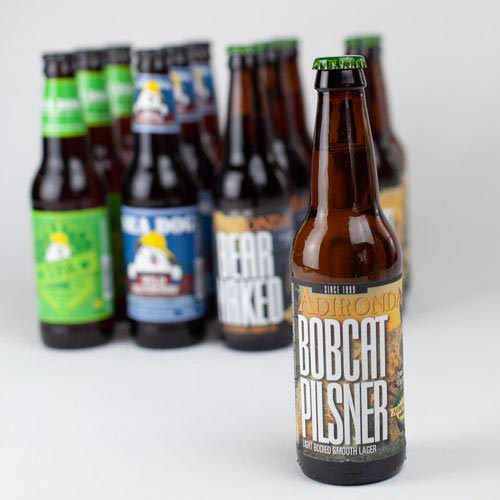 If he's a brew fanatic, then this is just the gift for him! Each month your husband will receive 12 full-sized bottles of hard-to-find, premium-quality craft beers from boutique breweries across the country.
He'll doubly enjoy coming home to you and a tasty craft beer!
Interested? Check out our review!
28. Damascus Steel Hunting Knife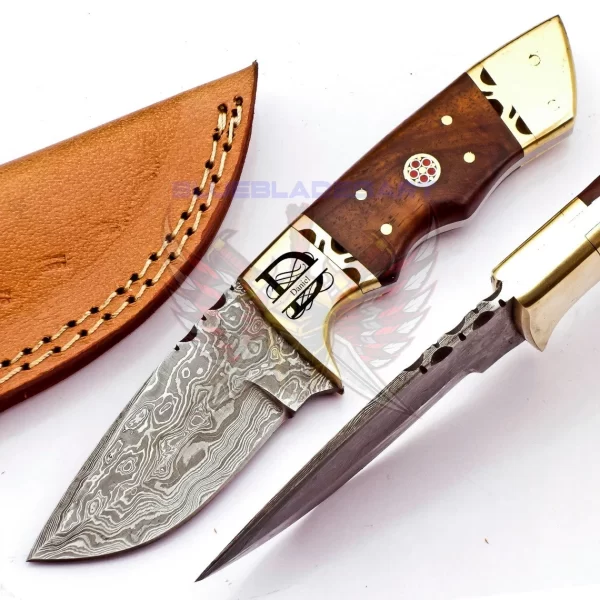 If he's the hunting or outdoorsy type, or even if he just enjoys having a great blade on hand, then this gorgeous Damascus steel knife would be a perfect choice for his anniversary gift.
Personalized with an engraving of your choice, and fitted with a genuine cow-hide leather sheath, you really can't go wrong with this one
29. Personalized Leather Mat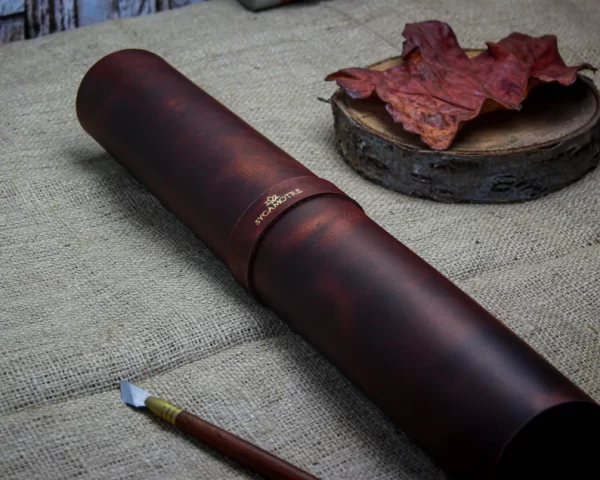 This handmade personalized desk mat is a great addition to his office. The custom desk pad is handmade from classic distressed leather. This leather is strong and durable so that it will last a long time.
This mat can be personalized in any way you decide — initials, names, or dates. And you can also choose from eight colors.
His new desk mat will add a touch of class and style to his desk!
30. Custom Barrel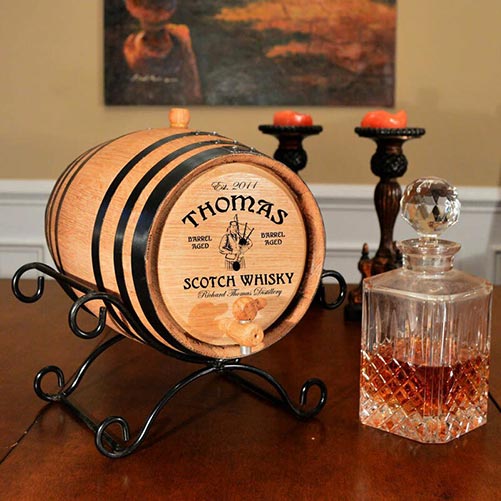 Our solid oak wood barrel is finished with a medium toast. It is perfect for home brewing his own barrel-aged Scotch Whiskey reserve.
Have your husband's distillery name, and date established engraved on the label.
This barrel is built from solid wood and metal hoops. The set includes a spigot and bung.
3 Year Anniversary Gifts for Couples
31. Scratch Off Date Nights
Sure, you're only embarking on your fourth year of marriage, but coming up with fun and original date night ideas may already start proving to be a challenge.
Enter this super cool scratch-off date night ideas game! Put a quick end to "What do you want to do?," "I don't know, what about you?" and get back to having fun when it's just the two of you!
32. Personalized Leather Beverage Sleeve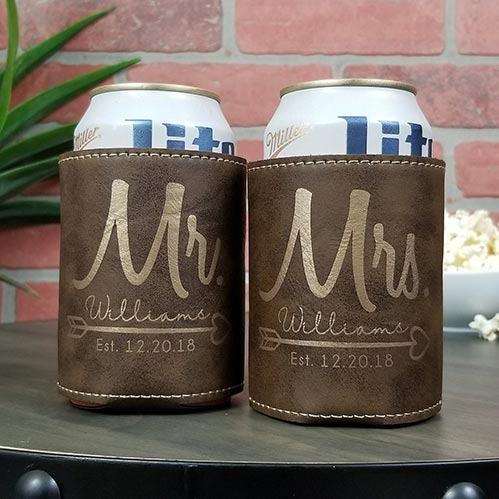 Mr. and Mrs. can coolers is a cute way to celebrate your love.
These hand-made sleeves are made from vegan faux leather and are stain and water-resistant. In addition, there are a variety of colors to choose from.
Here's to keeping your drinks cold and your love hot. Cheers!
You may also enjoy: 10 Best Personalized Couples Gifts
33. Personalized Family Plaque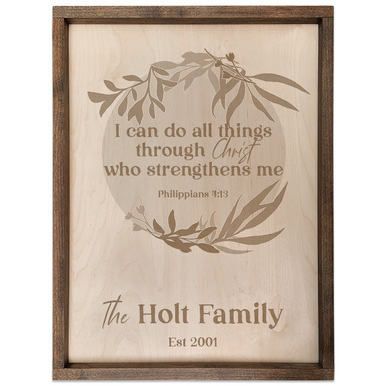 I can do all things through Christ who strengthens me. – Philippians 4:13; this is a beautiful promise from the scriptures and a fantastic blessing over your family.
You can pass this personalized sign down through your family for generations to come.
Share your testimony to the empowering grace of Jesus.
34. The Adventure Challenge for Couples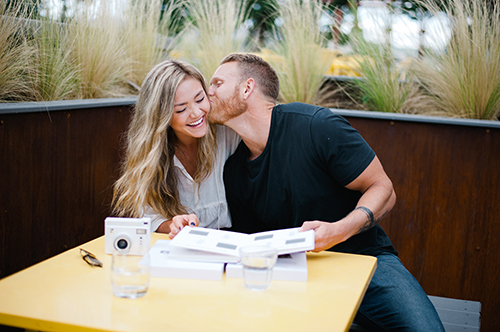 The Adventure Challenge is great for couples and families alike, and is specifically designed to bring you two closer together!
You're much too young to lose that spark, so get out there and enjoy each other in some new, fun and exciting ways!
35. Vacation Package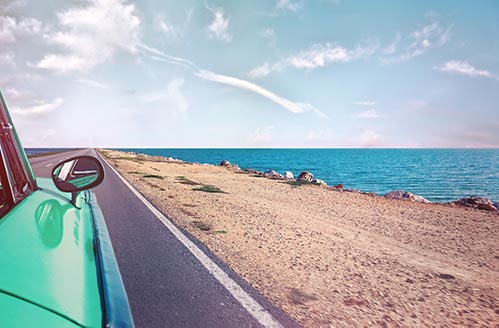 Tinggly has the best experience gifts for couples all wrapped up in one great gift box. You give a choice; they choose one amazing experience.
Offer your loved ones a getaway they will never forget. They can choose from local travel to a trip across the globe. From ghost hunting to rock climbing and everything in between – this is a gift sure to delight them!
Here's how it works:
You purchase a gift package, which is essentially a gift card for the experience of their choice
Prices range from (give or take) under a hundred bucks up to about $300
They redeem for whatever adventure they choose, which could be rock climbing at a nearby gym, a wine tour within easy road trip distance or snorkeling in Hawaii/Mexico/Florida Keys (they'd just need to get themselves there)
36. Romantic Scene Puzzle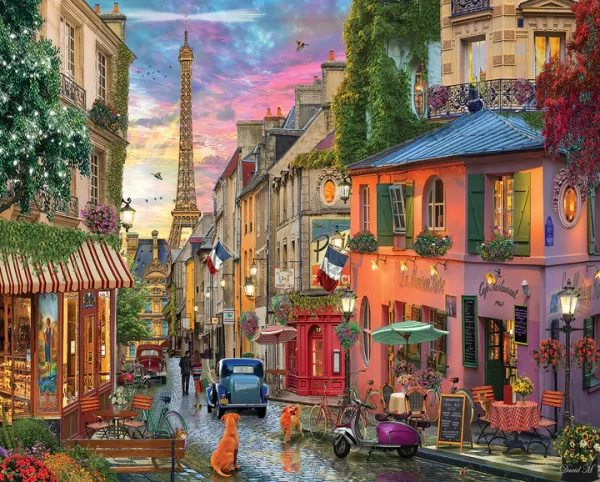 This beautiful jigsaw is an anniversary gift that draws the two of you together, promising many sweet evenings enjoying a favorite drink together as you piece together a romantic scene.
White Mountain Puzzles are top quality games guaranteed to last assembly after assembly after assembly. There are so many beautiful scenes to choose from, too, if Paris isn't your cup of tea.
Unique 3rd Anniversary Gifts
37. Portrait Painting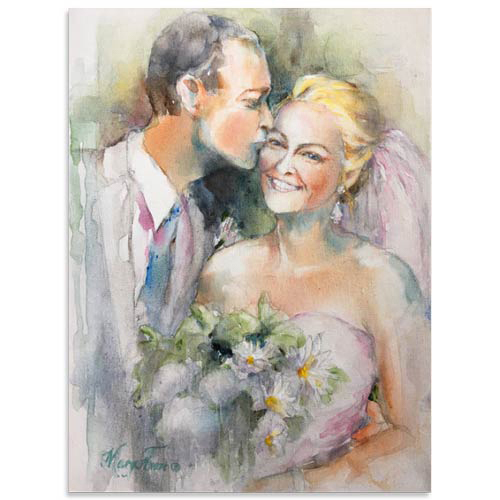 Artist Mary Ann Simmons is an expert in her field. She will take your favorite picture and turn it into a priceless work of art.
There is a story in every picture, and you can choose to have your story on display for everyone to see.
A water-color portrait is a stunning purchase that is sure to warm your hearts.
38. Engraved House Portrait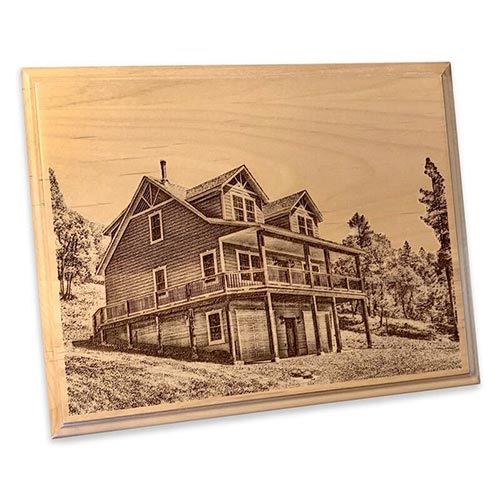 This engraved house portrait is made from Alder wood and is a wonderful gift for the first-time homeowner.
Available in multiple sizes and you can have the backside engraved with a sweet personal message that will always be a reminder of the love you share.
A nice accessory for your entryway, living room, or den.
39. Dale Tiffany Couple Sculpture
This exquisite "lovers" statue is the ultimate, cultured way to show your significant other how you feel.
Handcrafted by the artist from blown art glass, it will be a splendid addition to any décor. This is a gift that you both will treasure for years and years to come.
40. Engraved Mug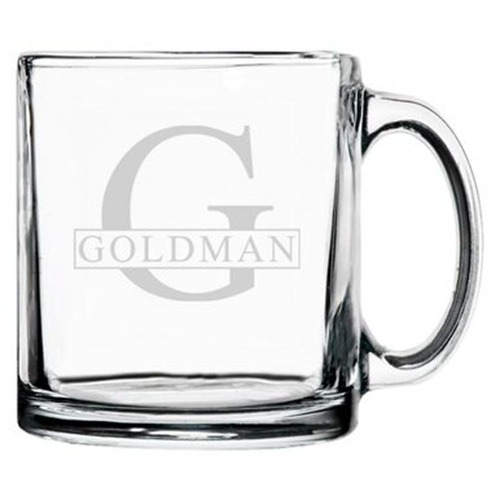 You're both still filling the kitchen with all the necessities of living together: why not add in a set of custom engraved mugs?
You and your sweetheart will love sipping hot tea, cool lemonade, creamy coffee, or a frothy brewski, out of these charming glasses!
Do you both love coffee? Here are some more 3rd Anniversary Gifts ideas: 20 Creative Coffee Bar Décor Ideas
Read Next: 101 Romantic Things to Do On Your Anniversary
Main article: Gifts by Anniversary: Traditional & Modern Gift Ideas by Year