You may see this number as an intermission between the 15th and 20th anniversary, but this time it is something special.
When you reach 17 years of marriage, it means that you have already gone through good and bad times with your soulmate, and the relationship is much stronger!
Although it hurts to admit it, not many marriages reach these dates, but you have achieved it with the love of your life, it is time to celebrate!
Our website is supported by our users. We sometimes earn a commission when you click through the affiliate links on our website. See our privacy policy & disclosures for more information.
All About the 17th Anniversary
Table of Contents
This is part of our series on Anniversary Gifts by Year.
17th Anniversary Themes
What is the traditional 17 year anniversary gift?
Furniture.
What is the modern 17 year anniversary gift?
Also furniture!
Why is furniture both the modern and traditional 17th anniversary gift?
When you have been married for 17 years, you are already at a point in your life where you live peacefully with that person you love so much.
And that's when the furniture comes into play! Because it is one of the most important things in your home, with hours of daily use shared with your partner, your furniture must be something special. So, give a wonderful furniture anniversary gift this year!
What is the 17 year anniversary stone?
Carnelian
Why is carnelian the seventeenth anniversary stone?
The Arab culture has believed for many years that the Carnelian stone serves to strengthen and protect the soul.
The carnelian stone represents good and strength, just like the strength of a 17-year relationship!
What is the 17th anniversary flower?
Red Carnations
What is the 17 year anniversary color?
Yellow
10 Best Seventeenth Anniversary Gifts
1. Rocking Chair Set
These chairs, traditional but comfortable, will provide you and your beloved plenty of great moments to share with one another.
The matching set is designed for comfort and durability using the finest materials in an elegant style.
This anniversary gift offers you a wonderful way to relax with your spouse, share a cup of tea on the porch, and watch your love grow as you rock together in soul-satisfying tranquility!
2. How Do I Love Thee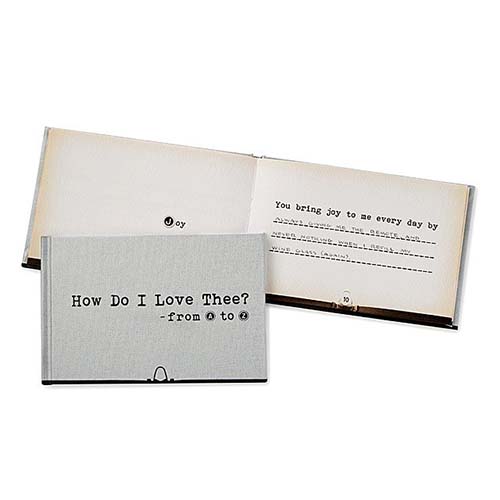 The How Do I Love Thee journal will allow you to express your affection towards your favorite person – the one you love the most!
Whether you write down the most treasured memories you've shared together, your feelings, or just what comes from your heart, this is one of the best ways to share your deep love and build up your relationship through a simple yet truly thoughtful gift.
3. Home Theater Chairs
If you and your spouse love to watch movies or series together, this is a great opportunity for you!
These comfortable home theater chairs were created with Italian leather, they have spectacular functions such as reclining mechanisms or LED lights, which you can control at any time on the chairs' control panels.
This furniture gift provides a delightful, technological, and modern touch to your home.
If you two just love watching movies together, then you need to check out this article for more movie lover gift ideas!
4. Cherished Blooms Bouquet with Carnations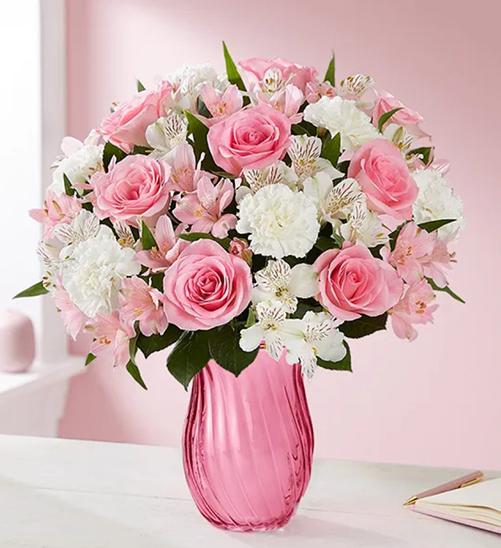 There is nothing more romantic than beautiful flowers. That's why it's such a beloved traditional anniversary gift!
The pink carnations are of the highest quality. The "Cherished Blooms" bouquet offers a lovestruck combination of white and pink, making these flowers the perfect gift for the love of your life.
5. Rooted in Love Swing Sculpture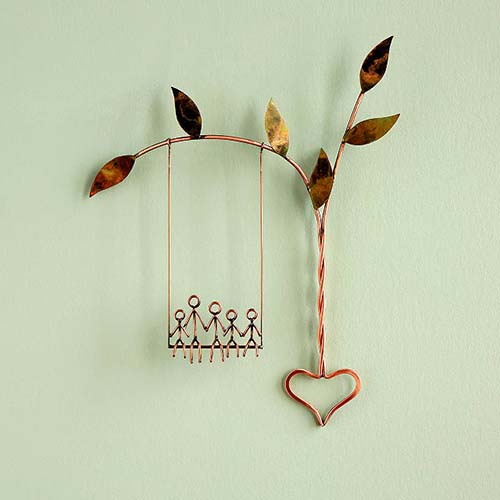 This beautifully designed sculpture, created by artist Catherine Murphy, represents the two of you for what you are together: a couple in love.
The sculpture will remind you of the simple joy of spending time together in one another's company. As a bonus, it depicts furniture, which is the traditional 17th anniversary gift theme!
6. 17 Years – Anniversary Card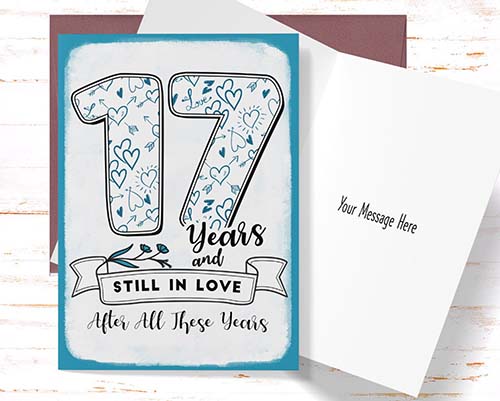 Everyone likes to write nice and loving things, and what better gift than a love letter!
With this special card for 17 years, you will be able to put on paper your feelings from the heart, and show your beloved that, throughout all these years, you are still in love like the first day.
For more anniversary cards, check out our shop!
7. Custom Photo Blanket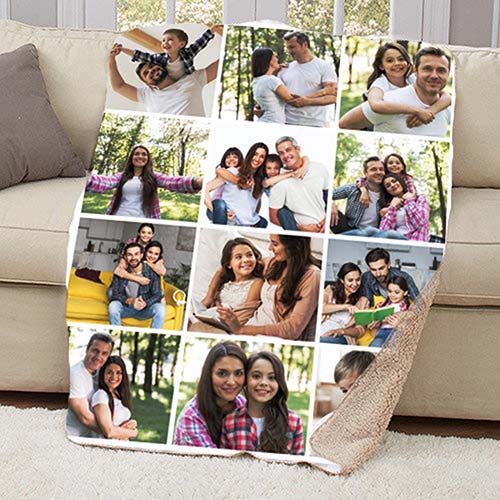 The custom photo blanket is a beautiful way to keep memories close at hand.
Made of the best quality, this blanket will keep you warm, while you enjoy remembering those beautiful memories you have with your favorite person!
8. Heart Snapshot Photo Art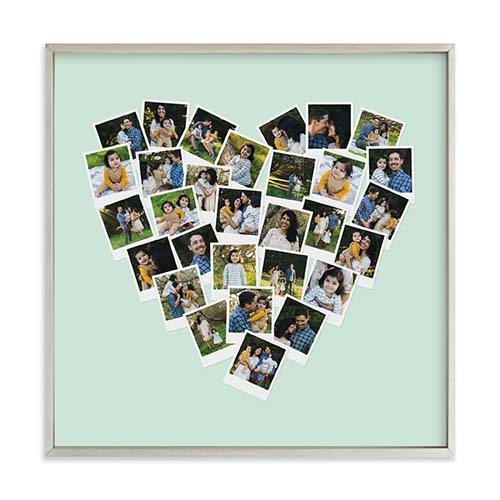 Continuing with the beauty of memories, this is another wonderfully customized gift to create for your anniversary!
This lovely heart design will help you enjoy your photos all the more while you remember – together! – all those beautiful moments you've created with one another.
9. Custom Carved Signs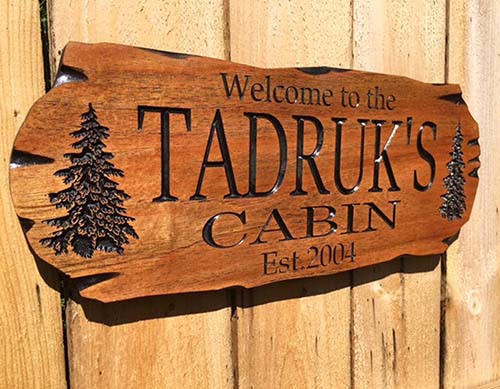 If you and your boo are fans of old-school woodsy craft art, you will love this plaque!
Made from the highest quality wood, these custom carved signs will make a beautiful addition to your home. You can carve whatever you want like your names, a phrase or something that means a lot to you.
10. Folding Patio Chair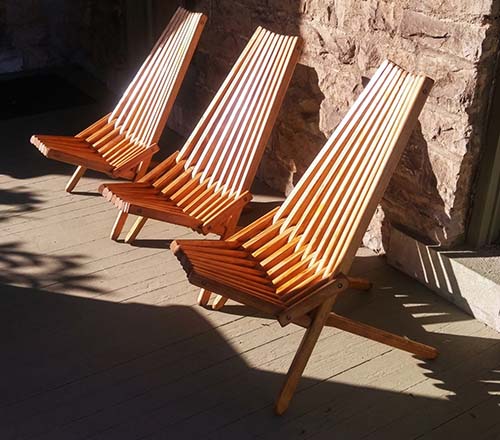 Speaking of wood art, these beautiful patio chairs are made from the most beautiful woods in a modern take on the classic Adirondack chair. They have the function of folding, which makes them transportable to any place.
You'll find your love growing as you sit comfortably with your beloved, talk, relax on the patio, and make sweet memories together.
Traditional & Modern 17th Anniversary Gifts (Furniture)
11. 2-in1 Wooden Picnic Table
If you want to have a beautiful picnic time with the love of your life, this table is a great choice!
This beautiful wooden table has the bonus function of transforming into a patio chair, saving a lot of space on your patio.
The two of you can sit down to have an anniversary picnic, then switch it over to a chair in no time! You'll spend hours outdoors together, relaxing and talking and sharing sweet moments of marital bliss.
12. Personalized Oak Barrel Coffee Table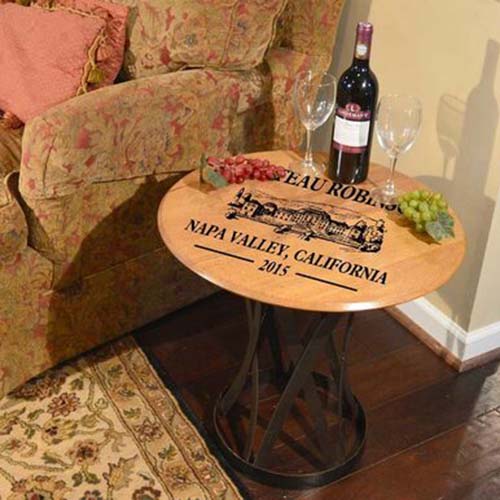 This sophisticated home bar table doesn't take up much space in your home, making it a great space-saving option.
There's no doubt you will have many beautiful conversations as you share many glasses wine with your spouse at this table!
13. Rattan Wicker Sofa Set
If you have space in your yard and you want to give your husband or wife a big surprise, this one is for you!
With a quantity of 8 pieces, including 7 chairs and a modern table, this sofa set is a modern option to spend beautiful moments with your spouse. You can talk, drink or just relax on this comfortable set of sofas on your patio.
14. Farmhouse Table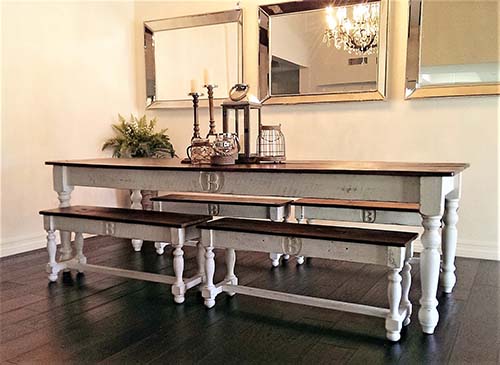 Made from beautiful reclaimed wood, this furniture set is entirely handcrafted and adds a traditional touch to your home.
You can sit down to have a truly memorable anniversary dinner after surprising your spouse with this stunning farmhouse table.
15. Hemingway Wall Mount Bookcase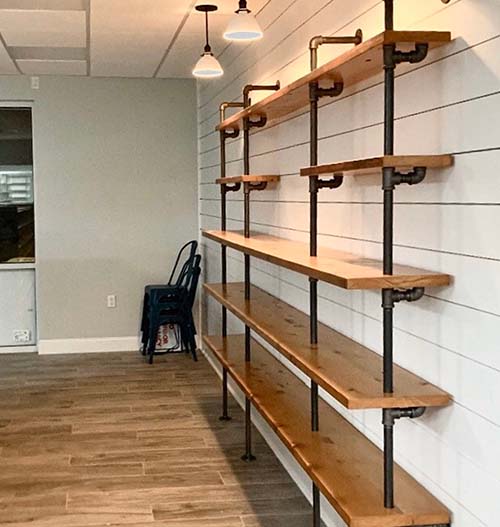 If you and your sweetheart share a passion for books, you will both love this bookcase!
This bookcase boasts a contemporary industrial design, using beautiful wood and quality metal pipes. It gives off a handcrafted vibe and is ideal for storing your books, decorating your house, and surprising your spouse with an amazing anniversary gift.
Related: Best Gifts to Book Lovers
16. Standing Jewelry Armoire
This is one of those creative and thoughtful furniture gifts that will surely delight your wife!
The beautiful standing jewelry armoire will add a luxurious and modern touch to all of your sweetheart's jewelry. If she doesn't have an organized place to store her jewelry, she will definitely love this!
17. Hanging Side Table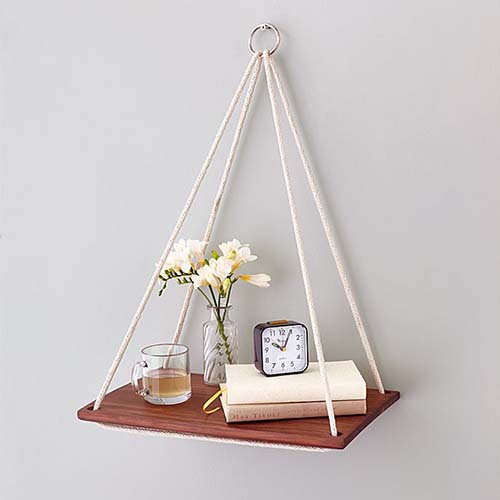 The hanging side table is made of beautiful brown wood, with quality ropes to decorate your home in a contemporary boho style.
This will delight your spouse if they tend to like decorations that are useful. That's because the hanging side table will have all the things within reach, and at the same time the piece provides a beautiful touch to your decor.
18. Forge Desk for Writers
This forge desk is a beautiful piece built with quality wood. The table has 3 drawers, metal runners and safety stops.
If your spouse loves to write or spend a lot of time at the desk, you can enhance her experience with this beautiful handcrafted prize!
Related: 25 Best Gifts for Writers
19. State Side Table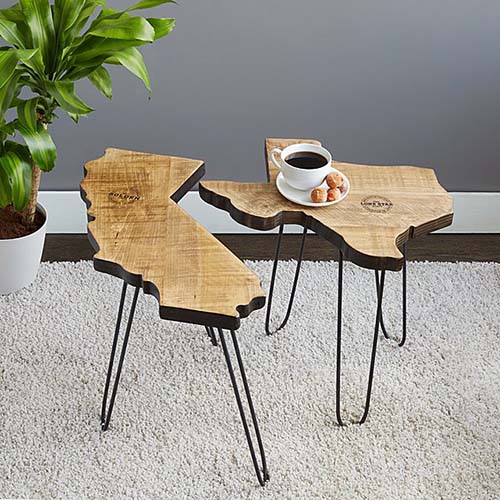 This table is a fun way to celebrate your love for your home state! Get one for each of your home states, or one for every state you've lived in together, or – if you're a one-state couple – get a matching set!
The options and combinations are up to you, but any state you choose is going to result in plenty of use as you sit together, enjoying a morning cup of coffee or an evening of Netflix and chill.
20. Smart LED Bathroom Mirror
This Smart LED Bathroom Mirror is an incredible way to upgrade your shared space!
The modern mirror not only contains LED lights (hello, perfect makeup application!), it also allows you to control them however you want when connected through Alexa, Echo, or Google Home. Isn't that amazing!?
This is a beautiful anniversary gift that you and your beloved will appreciate every day.
17 Year Anniversary Gifts for Her
21. Carnelian Ring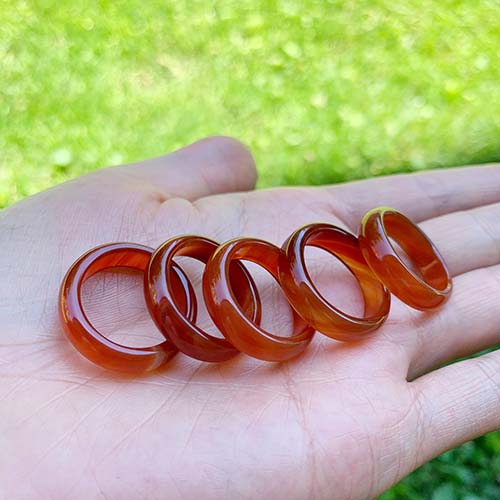 The carnelian ring is the best option if your wife loves jewelry.
The carnelian ring is a gorgeous gemstone ring that adds a luxurious touch. This stone represents strength, just like the love you have for your beautiful wifey!
22. Vanity Table and Stool Set
This table has a traditional design that will give your forever-girl space for all her things. At the same time the set offers an elegant and beautiful touch that she will appreciate every single day.
The Vanity Table and Stool Set is crafted with a beautiful silver-gray colored finish. With its own mirror and 5 storage drawers, this set is a great option to add a traditional piece in a contemporary style to your home.
23. Outdoor Wine Table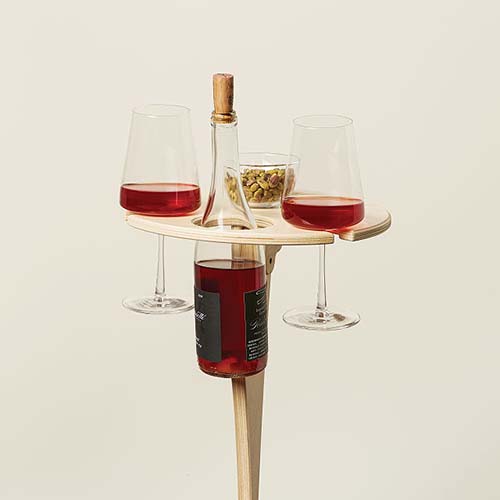 If you and your wife love to enjoy a good glass of wine, a table for said wine is a very useful option!
This clever outdoor wine table will allow you to set up your bottle of wine and glasses without any problem. It has a beautiful simple wooden design and can be embedded in the soil of your patio or out in the wild when you take her on a romantic picnic date.
You will enjoy having drinks with your sweetheart, you will enjoy the outdoors, and you will enjoy sharing a beautiful time together. It's the perfect 17th anniversary gift!
24. Wooden Music Jewelry Box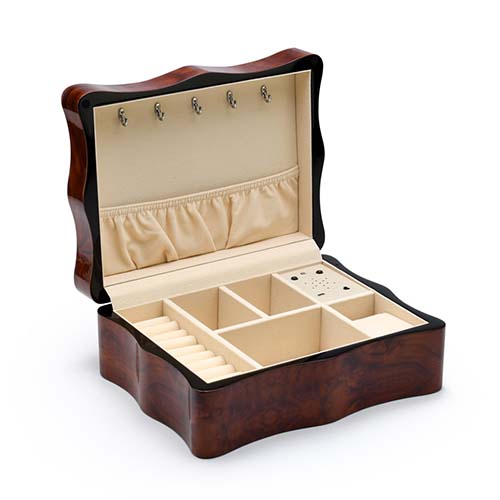 A jewelry music box is a great option if your wife is running out of places to store jewelry and at the same time loves traditional designs.
She can store all her jewelry in a classic box, and at the same time enjoy the beautiful melody you chose for her special gift!
25. Love Ever Endures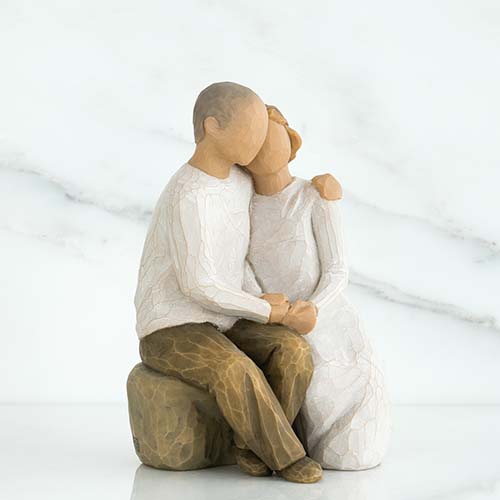 This beautiful sculpture was created by hand by sculptor Susan Lordi and inspired by her parents.
A gorgeous anniversary gift that represents the pure love between two people who love each other from the depths of their hearts.
This work of art is a delightful way to tell your partner how much you appreciate their love and look forward to spending your whole life together.
17 Year Anniversary Gifts for Him
26. Beef Jerky Flower Bouquet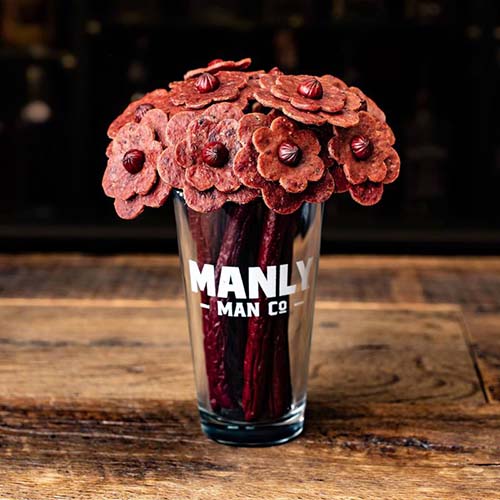 It is said that to conquer a man's heart, you must first conquer his stomach!
The beef jerky flower bouquet is a masterpiece made to give to a man. This combines the beauty of flowers and the rich sentiment of food. You can eat and enjoy making beefy memories together!
27. Mirror Bar Sign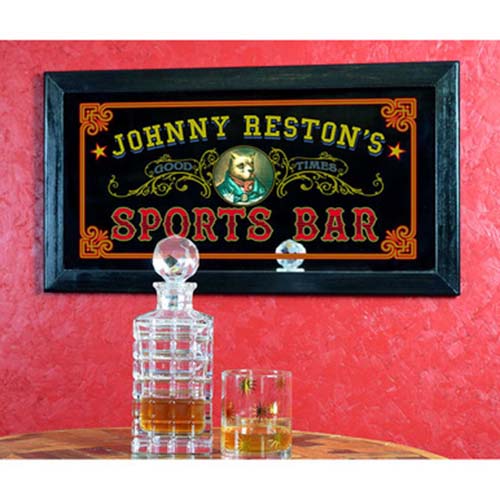 These personalized bar mirrors are made from high-quality material right here in the USA. You can choose from several designs and customize it with your beaux's name, making it a memorable and meaningful decoration for your husband's man cave or home bar.
If your husband has a special area for drinks, this sign will give it a traditional and beautiful touch, and even a more professional look!
28. Personalized Tech Stand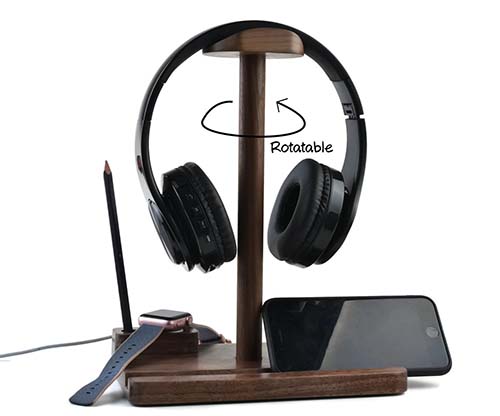 If your husband doesn't have a lot of space, or has a lot of stuff to store, he'll probably like this because of all its lovely functions!
This personalized tech stand has plenty of spaces that he can take advantage of, such as storing headsets, holding his phone at the ready, charging his smartwatch, and much more.
Related: Best Gift Ideas for Music Lovers
29. Baseball Stadium Lights End Table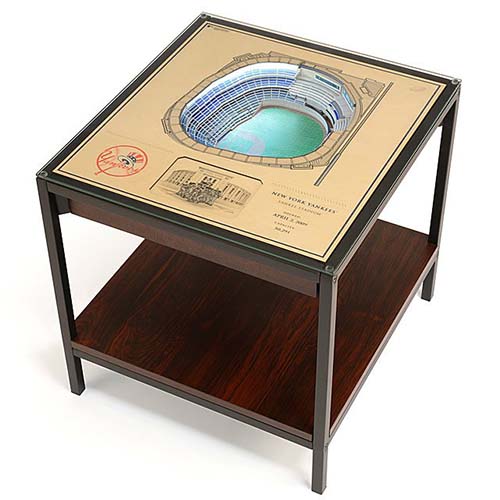 If your husband loves sports, especially baseball, this will be something special and that will reach his heart for sure!
The table contains the exact replica of the stadium of your husband's favorite team. This is a great gift as it is completely personalized to the stadium you want, and it will be designed with the best quality wood.
30. Raw Carnelian Necklace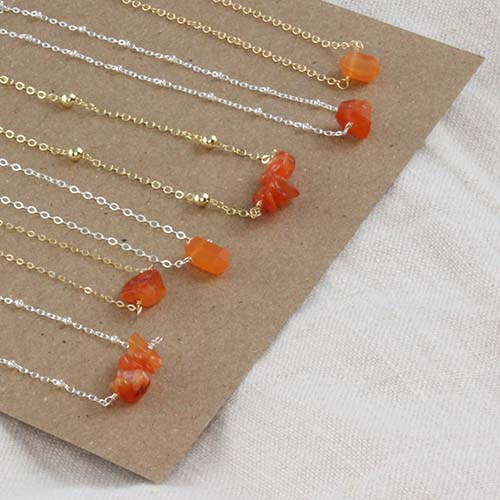 This raw carnelian necklace is created with a precious crystal, giving a touch of luxury to your husband's accessorizing while making him look more elegant than ever.
This gift will delight your husband with its simplicity, and you get one for each of you, then the two of you can be all matchy-matchy wearing the same necklace of the same precious stone. What fun!
17 Year Anniversary Gifts for Couples
31. Her's & His Headrest Covers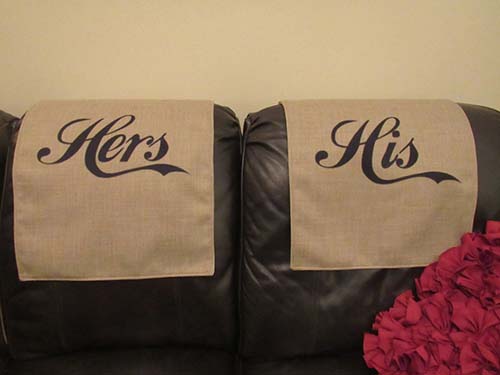 This set of headrests is created with a resistant material, which can last you a long time.
This is a great gift for you and your spouse if you love to watch movies together. It's a furniture-themed 17th anniversary gift without the furniture-sized price tag.
32. Kissing Cardinals Metal Sculpture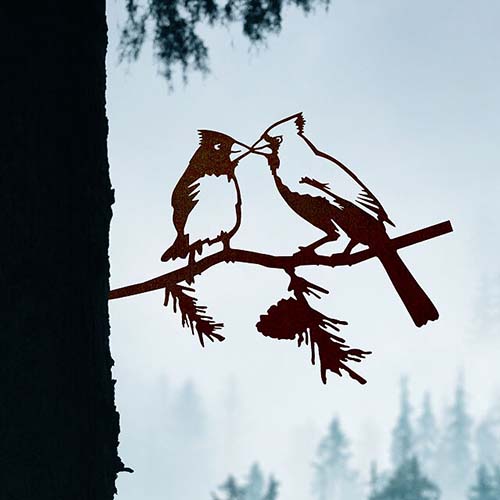 Give it a more beautiful landscape touch with this love sculpture that you can place on your tree!
This sculpture is made of resistant metal and will be able to adorn the patio of your house and give peace to the environment.
This is a great anniversary gift as it represents your love, which is just like the kissing cardinals in the sculpture!
33. Favorite Song Framed Soundwave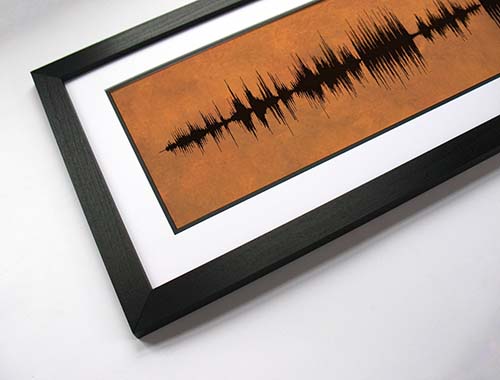 Here is one of the best gifts when the two of you share the same passion for music!
This personalized gift allows you to have the sound waves of the favorite song that the two of you share. This is an incredible decoration for your house, and a creative way to remember the song you danced to at your wedding.
34. Custom Family Name Pillows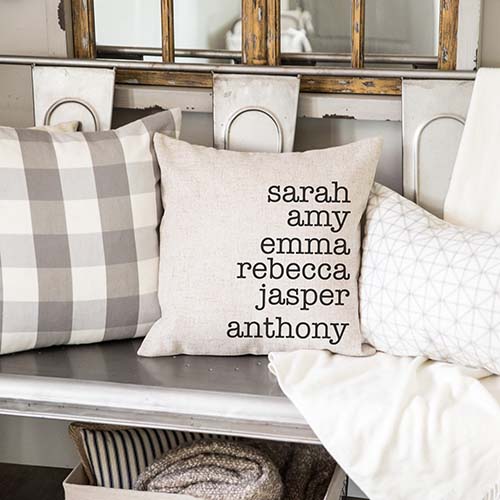 This gift is special, since it gives a personalized touch that you and your spouse will love!
These custom family name pillows can be personalized with the names of your family members (if you have kids), or just you and your spouse.
You can enjoy the comfortable space of your home all the more with personalized pillows like these!
35. 17th Anniversary Ornament
This is a great gift as it is specially personalized for your 17th anniversary. It has a beautiful snowflake design with a gold cord, ideal for wintertime anniversaries. Hang it on your Christmas tree each year!
Unique Seventeenth Anniversary Gifts
36. Custom Barrels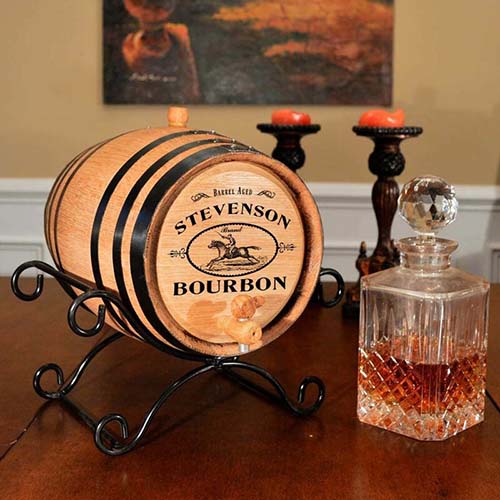 If you and your sweetheart love to drink whiskey for special occasions, this personalized barrel is ideal. And what could be more special than raising a glass to year 17!
This keg has a classic design and can adorn your drinking area and make it incredibly beautiful. It is a unique ornament for your home bar and a great anniversary gift for whiskey enthusiasts.
37. Reasons Why I Love You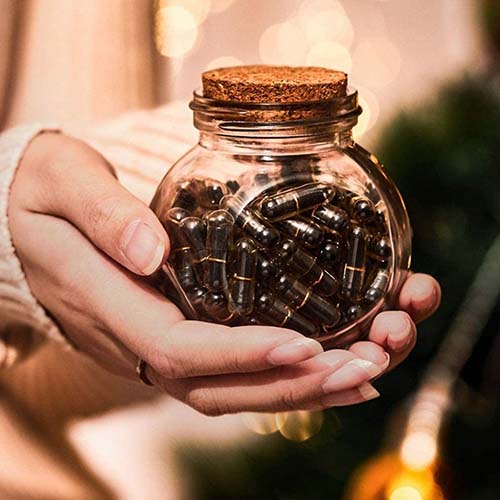 If you want to make a personalized gift that – like a well-prescribed medicine – makes your spouse feel special, this is your best option!
This jar contains 50 reasons why you love your special someone. It has a beautiful design, with messages in the form of pills so you can take them out and open them.
38. Personalized Outdoor Chairs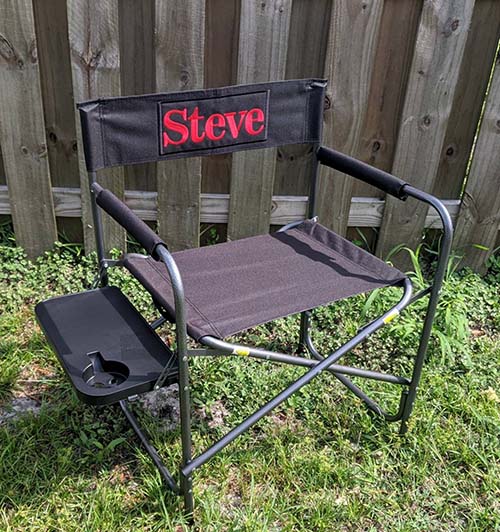 This gift is the best if your spouse is a movie fanatic, since he has probably already dreamed of sitting in one of these!
This director's chair has a personalized design the name of your choice (consider using a romantic nickname). It has a side table and is as comfortable as a camp chair.
39. Custom Wall Art Portrait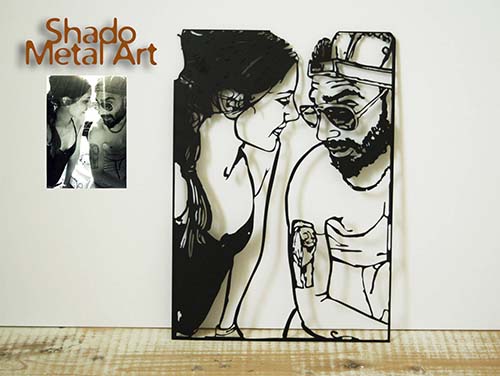 This sculpture is 100% personalized! The artist transforms your favorite photo into a metal wall art silhouette piece which will amaze and delight your spouse when he or she unwraps it.
Handmade and uniquely designed to order, this metal portrait is created so that you or your loved ones will have this beautiful memory forever.
40. Custom Message Shortbread Cookies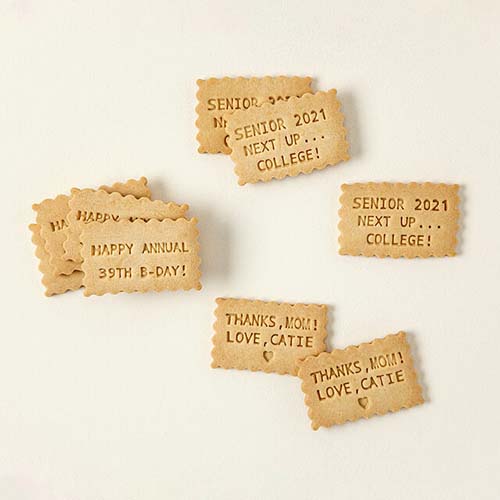 Here's one for the cookie monsters: these personalized cookies give you a great experience with customized text of up to 3 lines.
You can create a personalized dedication for your spouse and enjoy the deliciousness of these custom cookies together as you celebrate your 17th wedding anniversary. What a treat!
Read Next: 101 Romantic Things to do on Your Anniversary
Pin It