Today, we're going to look at the best Sweet 16 ideas, and how to throw the perfect coming of age party.
You have to admit, as sweet (and tempestuous) as the toddler phase was, as adorable (and loud) as the preteen and Tween phase was, you and her need a REAL party for this next milestone!
Sweet 16 is a big deal, because come on, it's literally halfway through the Teenage Years. (Trust us, they need capital letters. If you know, you know.)
So don't hold back. This Sweet 16 bash is going to remembered for years and years to come! Scroll on for some awesome ideas.
Our website is supported by our users. We sometimes earn a commission when you click through the affiliate links on our website. See our privacy policy & disclosures for more information.
What is a Sweet 16th Birthday?
A celebration – typically for a girl – to celebrate her 16th year.
Why do they call your 16th birthday Sweet 16?
It's the "sweet spot:" halfway through teenage-dom.
Why is your 16th birthday so important?
It's when the other humans start to consider you more of an adult and less of a child. You can get a job, start dating, DRIVE, even start looking at colleges or trade schools.
Do boys have Sweet 16 parties?
We don't see why not, although it's not very common at the moment!
What are some Sweet 16 traditions?
16 candles
A shoe ceremony
A tiara ceremony
A father-daughter dance
The gifting of a first car
How long should a Sweet 16 party last?
It depends on a few elements: whether there is a religious atmosphere to observe (some include a church service before the party), how elaborate you want it to be, and how late the chaperones can stay awake!
Does a Sweet 16 have a surprise dance?
Along with a father-daughter dance, some Sweet 16 – or the Hispanic version, the Quinceañera – surprise dances are also common. The "entrance" dance is usually a favorite and can be very personalized.
How much is an average Sweet 16 party?
They can be small family affairs that will only run you about $300, or if you go the elaborate route – with DJs, professional hair and makeup, and expensive catering and dresses – you'll be looking closer to $25,000.
What is the best gift for Sweet 16 birthday?
If you're attending the party: Personalized keychains, moderately priced jewelry, or anything else that is small but still says, "I'm almost an adult."
If you're the parent: Go for something a little bigger. You know what she wants.
When should you start planning a Sweet 16 birthday party?
Again, it depends on how elaborate it's going to be! If you're talking hundreds of guests and going all out, start now… or, like, when she was 11.
If it's going to be simple, just start planning early enough out to get the venue you want and to make sure the party guests won't already have other plans.
Sweet 16 Party Ideas at Home
Pool Luau Theme
Movie Under the Stars
Dress Up/Halloween Party
Neon Party
Candy Theme
Spa Day from Home
Backyard Camping/Bonfire
Slumber Party
Sweet 16 Party Activities
Mall Shopping Spree
Bowling
Scavenger Hunt
Photoshoot
Arcade/Amusement Parks
Camping
Mini Golfing
Roller Skating
Ice Skating
Party at the Beach/Lake
Zoo Trip
Trampoline Park
Sporting Event – Car Racing, Baseball, Football, Soccer Games
Would You Rather
Truth or Dare
Escape Room
Crafts – Make Jewelry, Decorate Cookies, Donuts, or Cupcakes, Paint Ornaments, Tie Dye Shirts
Wellness Retreat
Related: Best Birthday Party Games for All Ages
Sweet 16 Party Themes
A Night in Paris – What fashionable sixteen year old won't want this? Decorate with a pink and black color theme, Eiffel Tower centerpieces, French food, and romantic-style lighting.
Vintage Theme – For the old-at-heart 16 year old, she'll love and appreciate vintage fashion, a photo booth, decorations that include antiques, and throw-back style music.
Cowgirl Theme – If she never changed her mind about wanting to be a cowgirl when she grew up, this is one for her! Have a hayride, hay bales for seating, country music, and BBQ.
Karaoke/80s Party – The 80s are back in fashion! Embrace it with 80s sky high side ponytails, neon colors, high-tops, teased hair, and plenty of Madonna, Cyndi Lauper, and Boyz 2 Men playing in the background.
Masquerade Theme – Make her and her friends feel super grown up with a masquerade theme. Masks for everyone, ball gowns and tuxedos, maybe even hire a dance teacher to teach how to waltz. Black and white décor.
Yacht Cruise – A yacht cruise is just a ticket away! Plus, you won't have to clean up your house after the party…
Casino Night – Plenty of poker chips to trade in for prizes at the end of the night, plus virgin cocktails, tons of games, and some swanky Vegas style music.
Hollywood/Red Carpet – Make your sixteen year old and her friends feel like stars with this theme: have chaperones be the paparazzi, decorate with movie posters, provide food straight out of classic films, and don't forget an actual red carpet!
Winter Wonderland – Snow and sparkles for this one. Lots of fairy lights and/or Christmas lights, whether outside or in. Warm beverages like cocoa and fancy coffee drinks, sleigh rides, and ice skating.
Toga Party – Get thee to the Greek with this fun party idea! Decorate in gold and white and don't forget the togas.
Murder Mystery Dinner – Perfect party for a thrilling evening, guests know ahead of time what kind of character to dress up as and which part they're playing. Have prizes for Best Actor, Smartest Detective, and Best Villain.
Slumber Party – She's not too old to appreciate a good slumber party! Provide lots of floor space, movies, snacks, face masks, nail polish, and pillows and blankets.
Glow Party – Glow sticks light up the evening sky. Anything that shimmers and shines, glows in the dark, or sparkles is key for this one!
Great Gatsby – The Roaring 20s were such a great party era, we're STILL trying to match their energy 100 years later!
High End Tea Party – The bigger the hat the better! Provide lots of teas in pots, finger foods, tiny beautiful desserts, and lots of flowers and lace to decorate.
Colored Themed (everything, from décor to outfits, is the same color) – Pick her favorite color! Whether it's pink or black, everything must match!
Nightclub (rent out a night club) – Of course, the drinks will be non-alcoholic but her and her friends will feel so adult and swanky! Dance the night away.
Decorations for Sweet 16 Party
Utensils
Plates
Napkins
Cups
Streamers
Cake! and Main Dishes… Sides… Treats… Drinks. Teenagers are hungry. All. The. Time.
Party Favors
Tables & Chairs
Table & Chair Cloths
Center Pieces
Music
Cake Stand
Confetti or Gems for Décor
Candles
Ice Coolers
Entertainment (bounce houses, DJ, etc.)
Bushes Trimmed into Shapes (16, initials, stars, etc.)
Serving Trays/Punch Bowls
Chocolate Fountain
Ice Sculpture
Party Invites
Flowers
Outdoor Popup Tents
Creative Sweet 16 Décor Ideas
There's so much you can do with decorations to make her party extra-special! Here are a few favorites.
Personalized Signs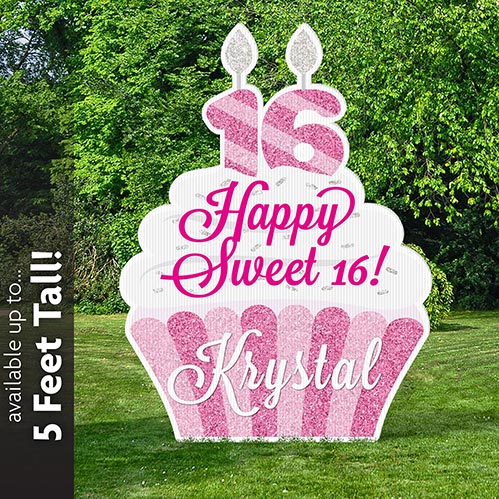 Party Lanterns
String Lights
A Beautiful Sweet Sixteen Sash!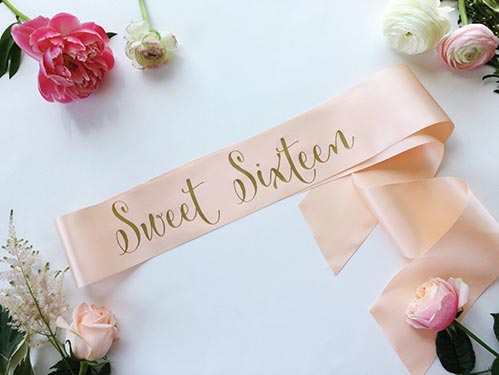 Guest Book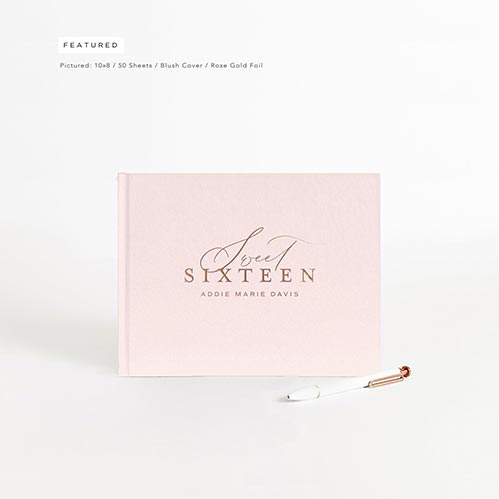 Balloon Arch (Kit)
Tall Sign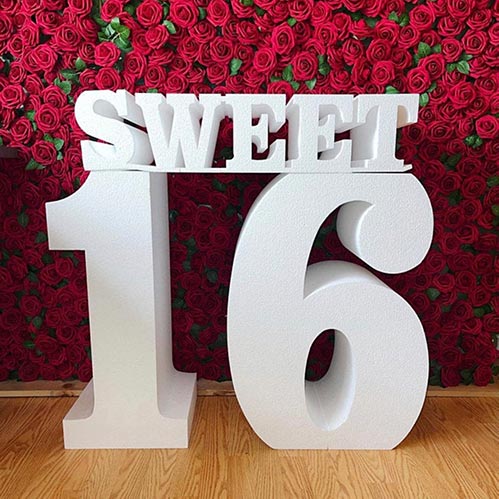 Photo Banner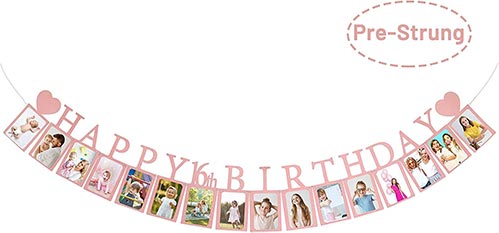 Strobe Light
Fog Machine
10 Best Sweet 16 Gifts
Now let's talk about some creative and meaningful Sweet Sixteen gift ideas. Here are the best:
1. Birthstone Gifts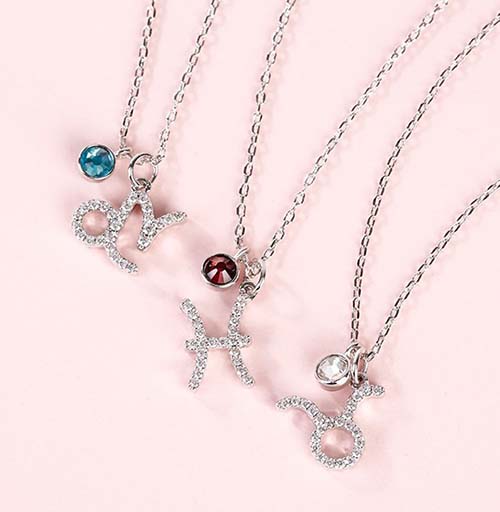 16 is the age where she likely will stop wearing childish accessories and instead reach for something more grown up. Like this birthstone necklace!
2. Pop Up 16th Birthday Card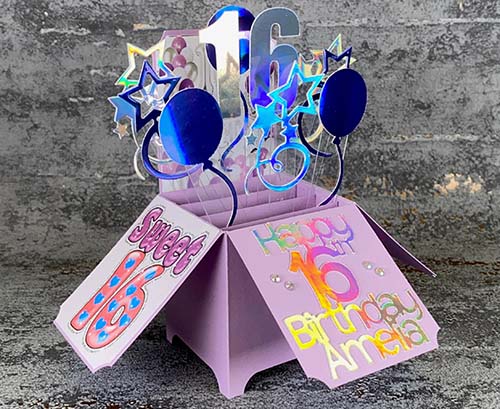 Put a fun and lively twist on the usual sweet 16 card with this pop-up variety! No need to spend forever in the isle searching through the same old, boring hallmark cards for something exciting — this popper is all you need.
Click here for simple birthday wishes that are perfect for cards.
3. Personalized Art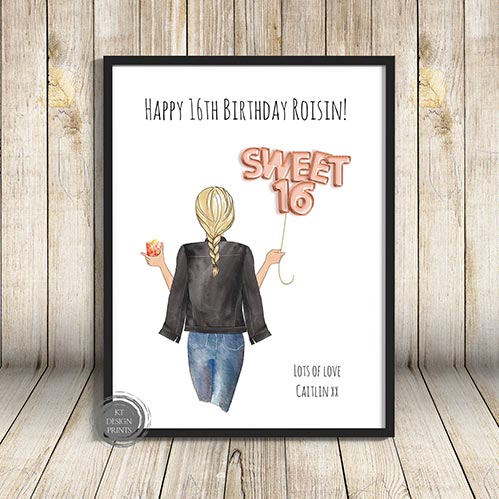 Personalized and so thoughtful, this custom Sweet 16th work of art is just like her: sweet and timeless.
Uh oh! What if you're late – really late – to the party? Read our Happy Belated Birthday Guide
4. Sixteen Candles
The more things change, the more they stay the same! Let her know her angsty emotions come with the territory with a copy of the classic "brat pack" movie Sixteen Candles.
5. Monogrammed Key Chain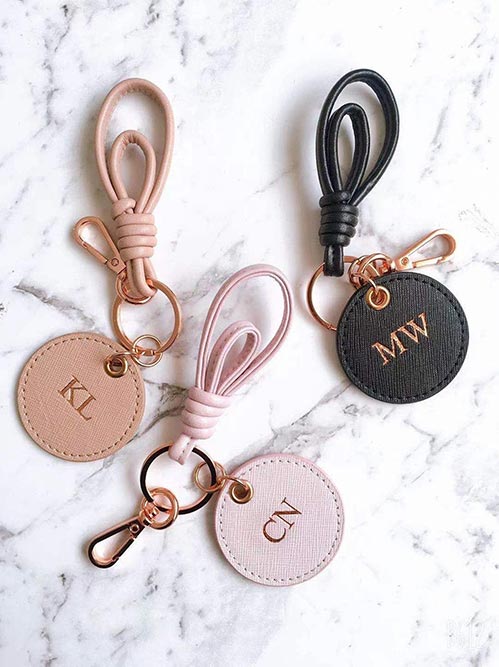 Now that she's driving – EEEEEK! – she'll love dangling her car keys from this super pretty monogrammed keyring.
6. Custom Portrait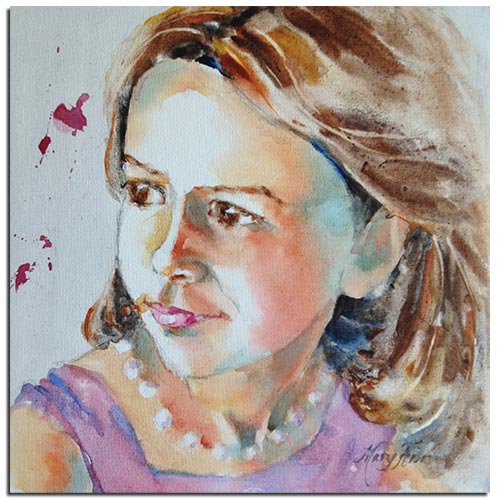 She's ready to get rid of the My Little Ponies sheets, and Minnie Mouse wallpaper: help her make her bedroom more sophisticated with a one of a kind custom portrait.
Hint: teens are notoriously picky about their photos: make sure to submit one you KNOW she likes!
7. Large Bow!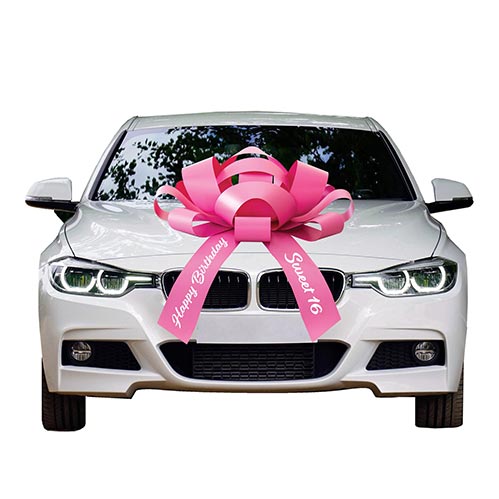 Of course this large pink bow is perfect if you're gifting her a new car, but would also be fun for any other enormous present: like a bedroom renovation, a new bed, or that pony she always wanted!
Trying to wrap a large gift? Check out our helpful guide!
8. Custom Car Seat Covers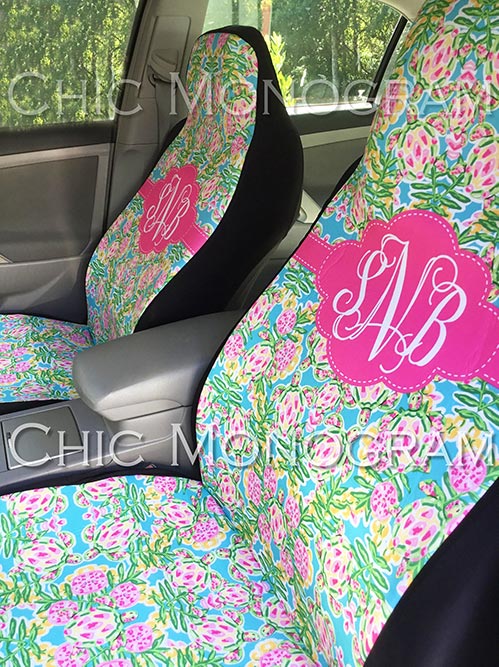 Her car is her haven: make it pop with these customizable car seat covers!
9. Best 16th Birthday Ever Personalized Tumbler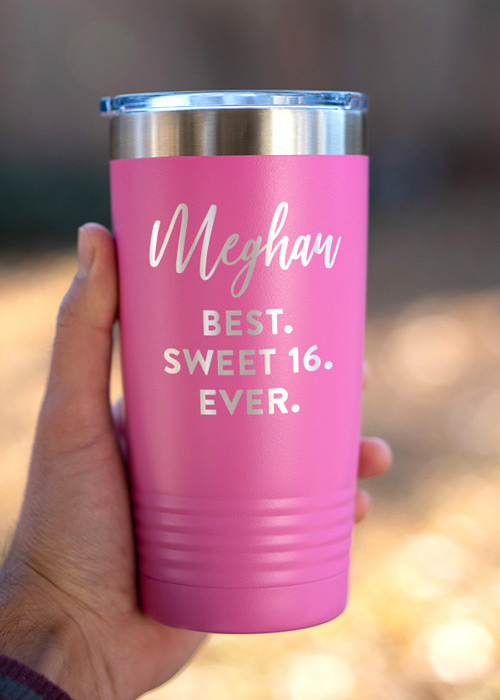 She's always on the go; help her stay hydrated with a custom engraved tumbler. They keep her frosty beverages cold and her steaming ones hot, all day.
10. Personalized Neon Bedroom Decor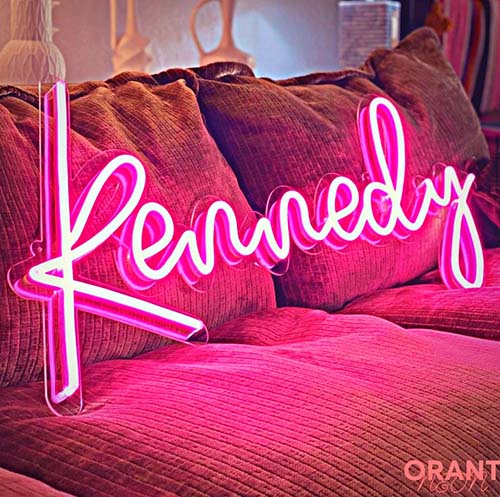 If you're going to be banishing her to her room all the time (just kidding), she'll want a room that is as fun and bright as she is. This neon sign that spells her name is just the thing.
Related: 15 Unique Gifts for Alternative Girls
Sweet 16 Gifts for Daughter
When your very own tiny Princess is finally turning sixteen, you need a special gift to commemorate not only the milestone but also how much she means to you. Here are some ideas.
1. Drive Safe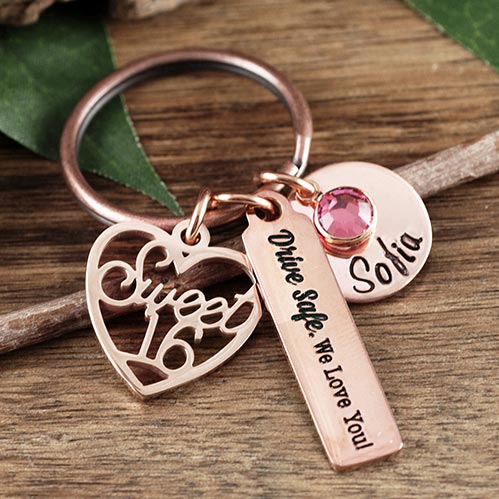 Just a friendly reminder as she peels out of the driveway! Stay safe and know we love you… Of course, you'll STILL say it out loud, but she'll still love the sentiment printed on this personalized gold keychain.
2. High Quality Makeup Brushes
She'll feel like her favorite influencer or YouTuber with a set of this high quality makeup brushes! There's a tool for everything she'll ever need with this amazing set.
3. Sweet 16 Candle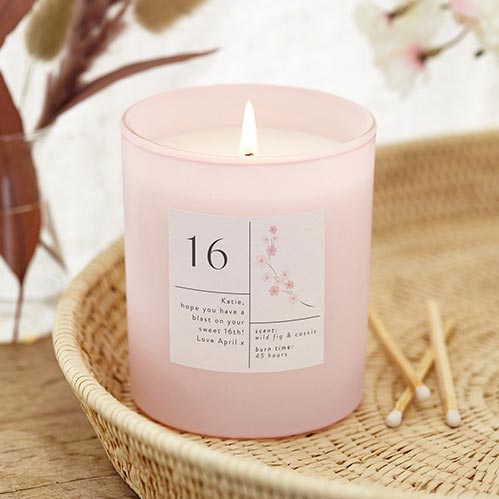 You can trust her with matches now (umm, we think). So she'll love this sweet and fragrant Sweet 16 candle that's personalized with her name and well wishes from you.
4. LED Vanity Mirror
Lighting is key for those on point eyebrows, winged liner, and lined lips! So give her the best with this awesome tabletop mounted LED vanity mirror.
5. Wishes Jar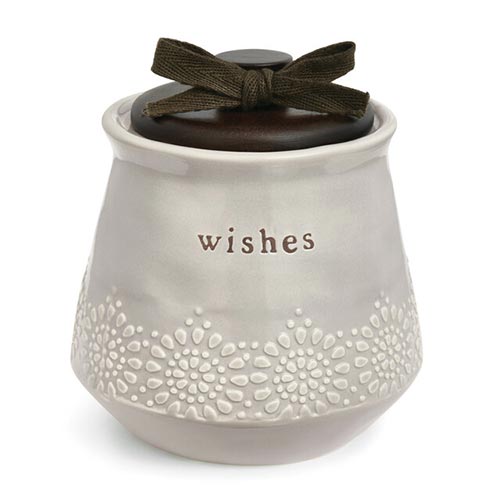 A sweet spot to hold well wishes, dreams, and goals, this pretty jar will look great in her room and she'll have a lot of fun writing on the included notecards. You could also fill out a few ahead of time for her!
Sweet 16 Gifts for Granddaughter
Your granddaughter is turning sixteen! Let's find the perfect gift together.
1. Sweet 16 Mug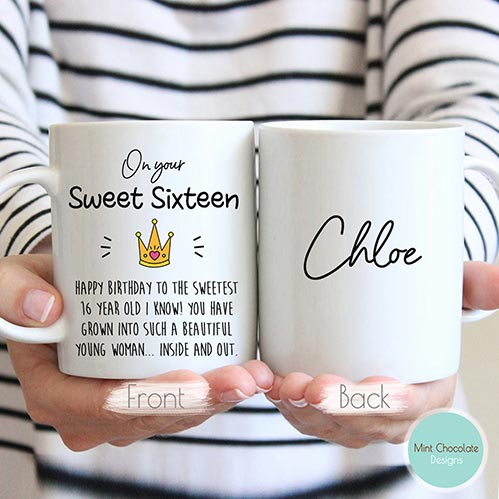 She'll love sharing a cup of tea or cocoa or coffee in one of these adorable mugs! She'll always remember the day she got it – thanks to the personalization – and her favorite grandmother who gave it to her.
2. Throw Blanket
Teenagers love naps more than life! Make sure she stays warm and cozy, wrapped up in this "blankiegram" throw.
3. Sweet 16 Ring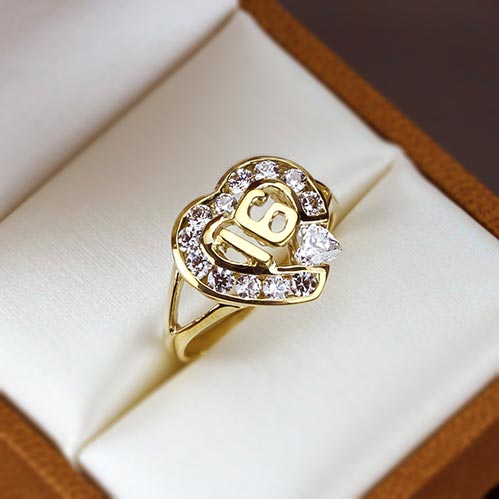 A little bling never hurt anyone and she'll love this charming Sweet 16 ring! We bet she'll never take it off, even when she's closer to 20 than she is to 16.
4. Personalized Letter Blanket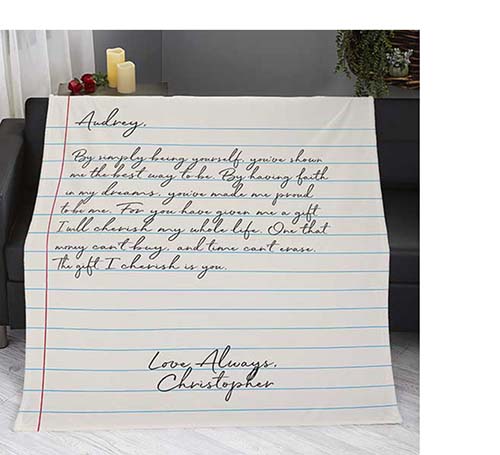 How sweet it this personal letter blanket? They'll love cozying up with this soft, fleece cuddler on cold nights while they work on homework, study, or have movie nights with friends.
You can write up to a ten-line letter to print on the front along with a title and closing sentiment.
5. Sweet 16 Spa Basket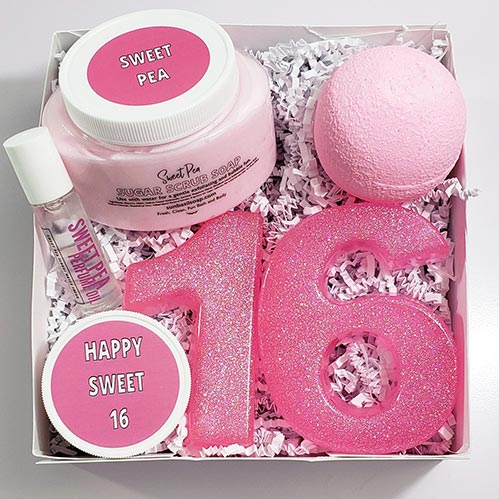 Pampering is key with this great set! She'll feel like she's at a spa, and the contents are perfect for slumber parties too. All her friends will want one!
Sweet 16 Gifts for Boys
Guys turn 16 too, and it's a big deal for them as well. Maybe they won't want a big ol' party (or maybe they do!) but they will definitely appreciate an awesome birthday gift.
1. Math Shirt
For the math lovers out there, a simple tee will not do! He'll crack up and proudly wear this clever shirt that depicts the square root of… you guessed it, his Sweet 16.
2. Snack Subscription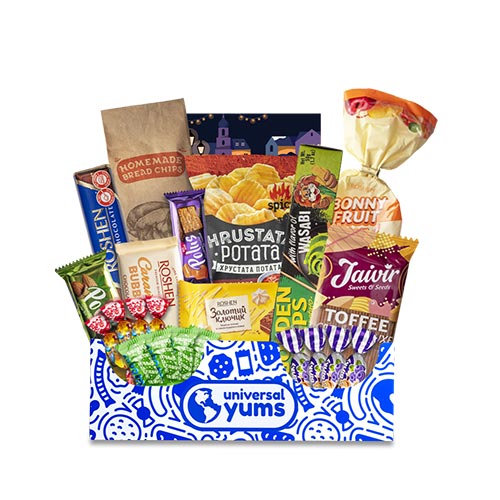 16 year olds are still growing, y'all! And they need pretty much constant snacking. He'll adore this set of yummy snacks from Universal Yums. These aren't your normal neighborhood grocery store finds!
3. Don't Do Anything Stupid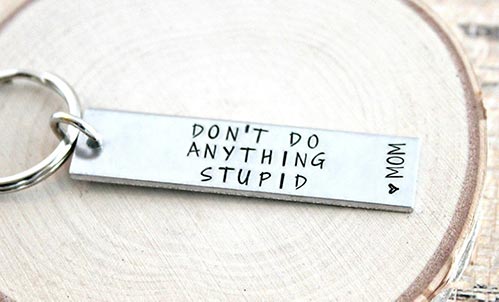 It's a clever and much needed reminder, after all! It doesn't hurt to have Mom's favorite words etched in silver forever, right? We love this keychain.
4. Custom Comic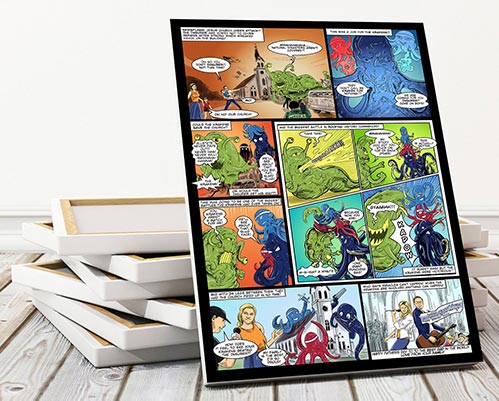 For the geeky and nerdy ones out there, we have you covered! A customized and personal comic, starring him! He'll be delighted and blow away with this one.
5. LED Car Lights
Make his car extra special with this super cool set of LED lights that he controls and changes with his iPhone! The soft glow won't interfere with his driving, but will give a gentle burst of color.
Sweet 16 Gifts for Your Best Friend
When your bestie hits the sweet 16, you've just got to celebrate. Here are some of our favorite gifts for friends.
1. 3D Photo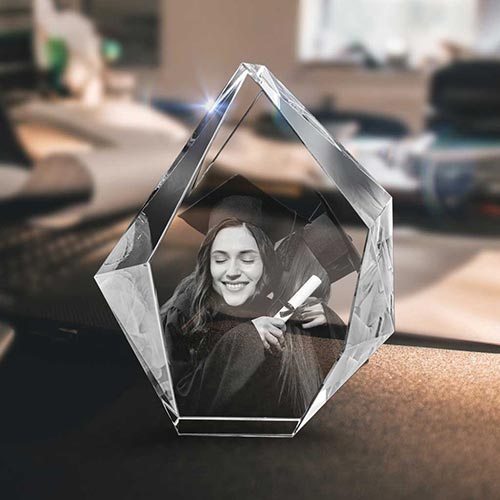 Practically space-age, this cool 3D photo will cheer her up on the darkest of homework days!
2. Custom Car Accessory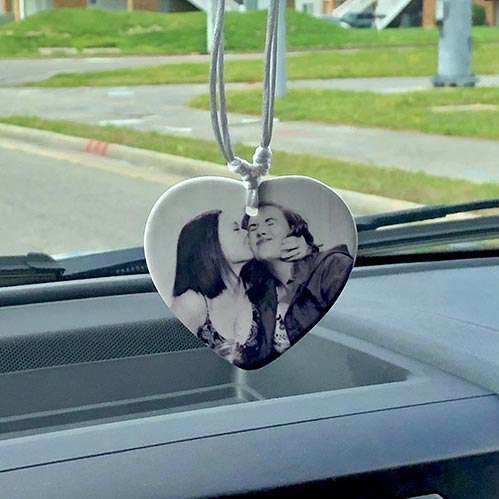 Start with your favorite photo of your favorite girl and she has an instant custom car accessory!
3. Love You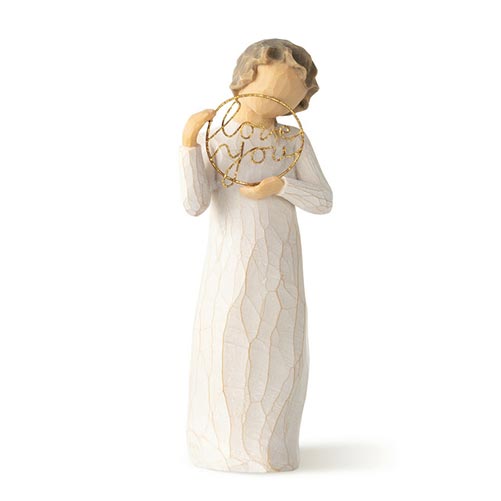 This sweet figurine is grown up and a gentle reminder of your love for your BFF.
4. Soul Sister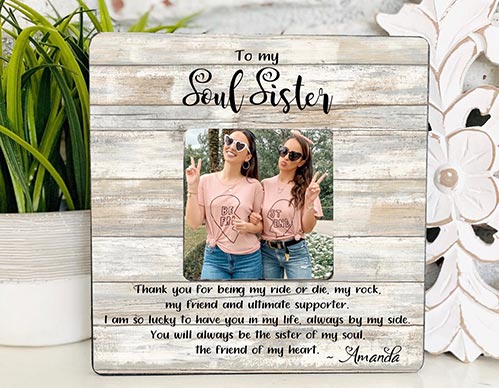 She'll love this customized best friend sign. It perfectly represents the relationship between the two of you and she'll keep it forever.
5. Bling Cup Inserts
These cute pink coasters will make her car pop and they're handy for spills and catch-alls too!
6. Best Friend Stickers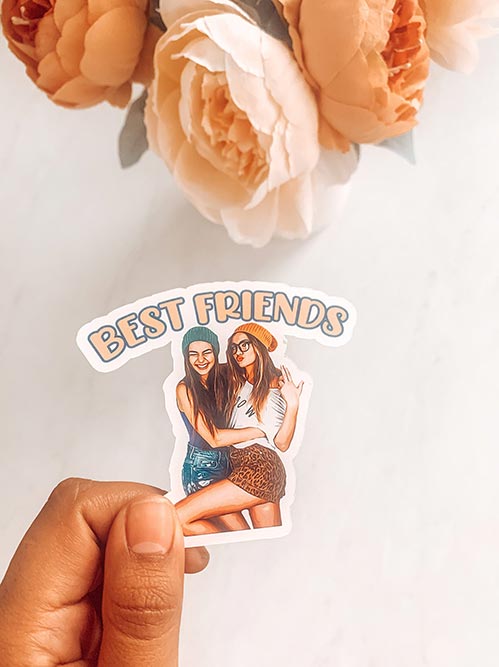 Every little girl loves stickers, and these personalized best friends stickers are totally grown up and uber cool! She'll LOVE these, we guarantee!
Read Next: 16th Birthday Gift Ideas for an Amazing Teenager