Perfect for the tween going into the teen years, these sweet ideas are sure to please!
We don't know about you, but 13 year old girls are as eclectic as ever these days – ranging from athletic to musical to Broadway bound to animal lovers to mathematicians – and sparkling nail polish or makeup kits just aren't what they're looking for. Our girls aren't shallow!
We scoured the web looking for gifts as diverse as our girls are and proudly present them to you.
13 for 13: A Gift Guide for 13 Year Old Girls
Our website is supported by our users. We sometimes earn a commission when you click through the affiliate links on our website. See our privacy policy & disclosures for more information.
1. Bubble Tea Kit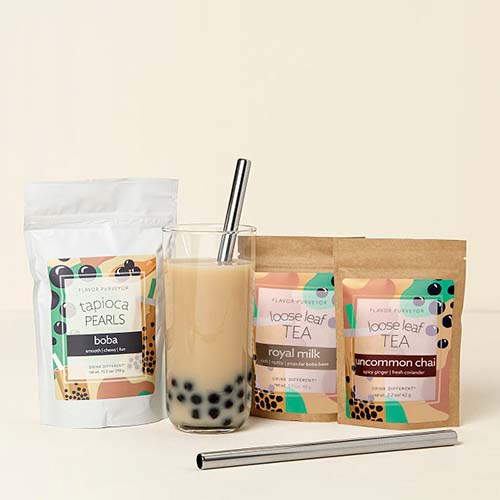 You'd be hard-pressed to find a 13 year old girl who DOESN'T love a good glass of bubble tea. Making it for herself and all her friends is a surefire gift! Plus it's much easier on her pocketbook than driving thru everyday after school.
So reach for this adorable and delicious set from Uncommon Goods. It comes with two yummy blends – rooibos chai and black tea – along with the tapioca pearls, and two reusable stainless steel straws.
2. Miniature House Kits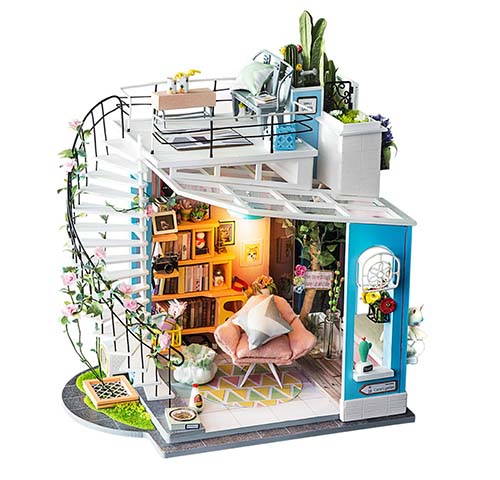 Just because she's a teenager now doesn't mean she's going to instantly leave all her toys behind; she just needs an upgrade!
This amazing tiny house is so much fun to build and design and play with. If she loves miniatures and designing, this is right up her alley.
3. Murder Mystery Puzzle Book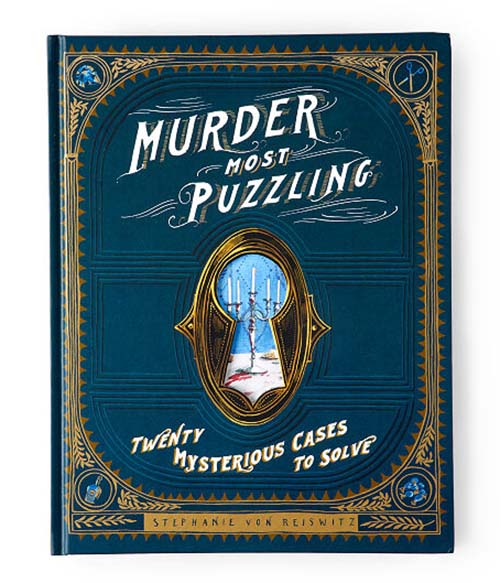 If she loves crime solving and mysteries, look no further than this amazing book! She can solve 20 different cases with tricky puzzles, clues, and riddles. This is definitely going to be a favorite!
4. Galaxy Rose Room Décor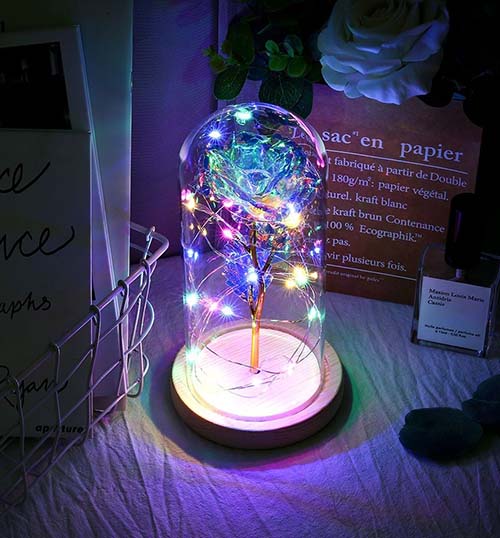 Mystical and magical (and a little Beauty and the Beast-esque), she'll love this gorgeous light! The rose glows with a rainbow of hues and will make an enchanting addition to her room. It's probably time she retired that Winnie the Pooh nightlight anyway.
5. Photo Fairy Lights
There's something magical about fairy lights, and – speaking from experience here – we definitely don't outgrown them by 13!
The twinkly, sparkling lights are so pretty all on their own: but once you add in dozens of photographs, it really becomes something special. Her bedroom is going to look amazing in no time, and she'll have a ball rotating out her favorite photos.
6. Jewelry Holder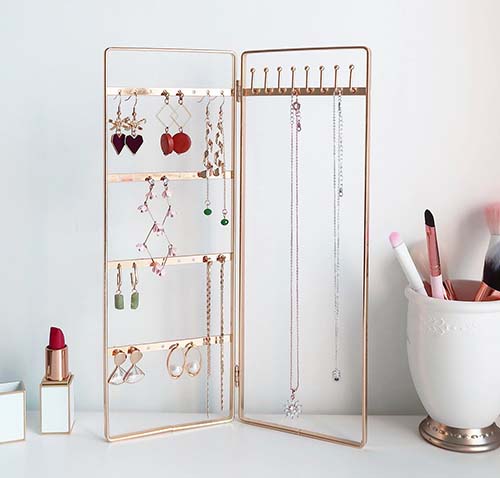 Such a pretty and fun way to display (i.e. NOT lose) all of her jewelry! This clever bi-folding jewelry holder is really the bee's knees, with it's dainty gold frame and generous space.
Sooooo much better than piling all those necklaces in a jumbled and tangled heap on the bathroom counter, right?
7. Bedside Lamp & Alarm
It's all in one – both nightlight and Bluetooth, not to mention the clock and calendar – and the bright hue is so modern and pretty. A great gift for the not-so morning person, night owl, and every girl in between!
8. Squishy Gummy Bear Light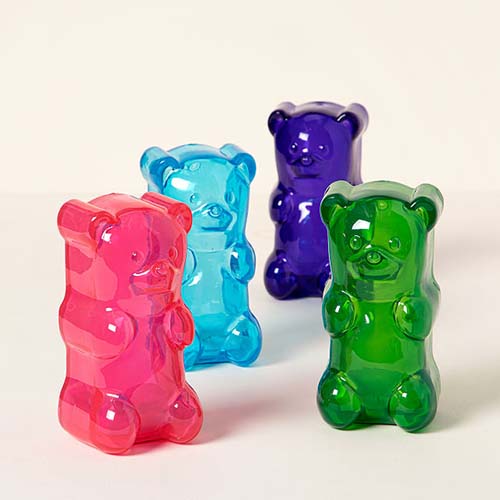 They're so squishy! And so lovable! And… well, kind of weird, but we're here for it! These gummy bear nightlights will totally charm her, not to mention keep her room a little less scary at night.
9. Slouchy Beanie
These beanies come in so many colors and are so affordable, you may want to get one for yourself too. Pick out her favorite color and she has her winter wardrobe all ready to accessorize! They're so soft and flattering for all heads and hair-types.
10. Ultimate Craft Box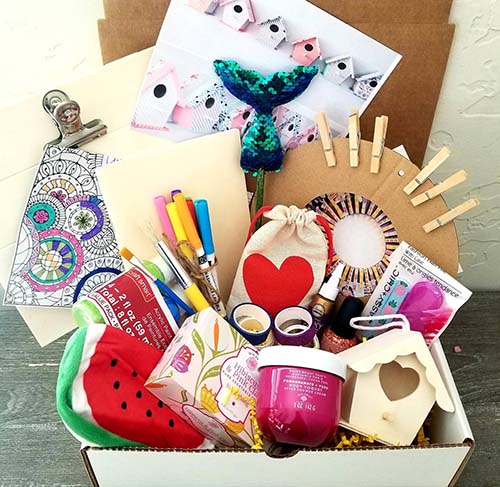 For the artsy type, she'll love receiving this amazing arts and crafts box! It has everything she needs for one of those days where there's no homework, it's too rainy to go outside, and her screen-time is getting too boring.
Related: The Artist Gift Guide
11. Boho Jewelry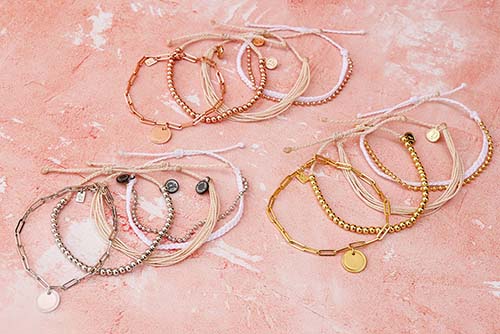 Boho is just such a fun style, that never goes OUT of style! And it's the perfect look for an easy, breezy, beautiful 13 year old girl. These hoops and bracelets match any outfit, and look so great with messy buns and flowing dresses.
12. Monthly Candy Subscription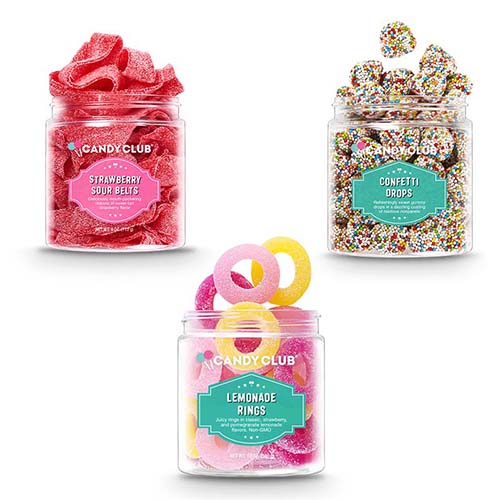 What's sweeter than a 13 year old? Just her candy habit, is all! This fun subscription box keeps her sweet tooth cravings at bay. You can't have a good study session without some melt-in-your-mouth concoctions – it's science!
13. PuzzleGears: Wooden Precision Clock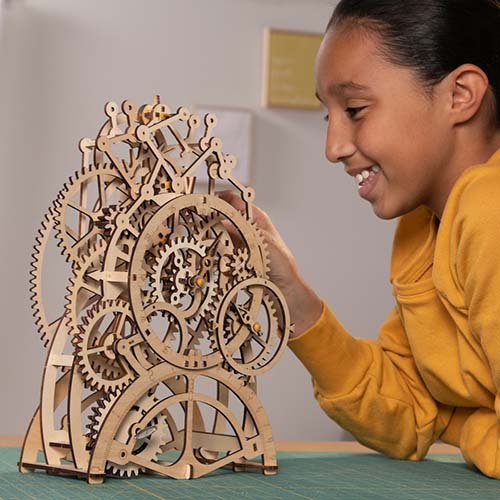 A little bit of steampunk, a little bit of puzzle, and a whole lot of fun, this amazing puzzle clock is so cool! She's going to love putting it together all by herself, or with you, and when it's finished the fun isn't over: it's a fully functional clock complete with pendulum!
Personalized Gifts for 13 Year Old Girls
Coin Bank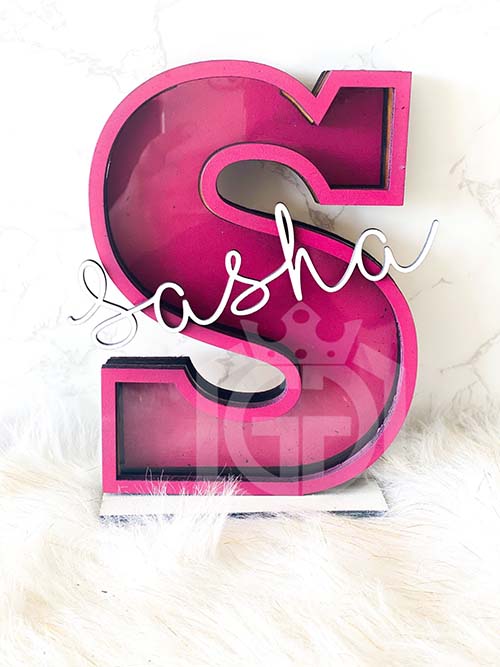 This bright and adorable coin bank is made even more special by personalizing her name on it. She'll love watching it fill with loose change, and it will brighten up her room and her day.
Personalized Photo Print Stand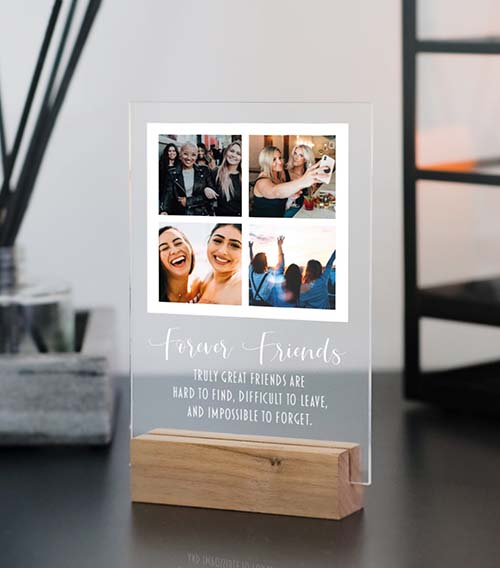 Personalized with all her favorite shots of her favorite people, plus an inspirational quote or custom message, this lovely Photo Print Plaque is going to look so nice on her desk or nightstand.
With a modern-yet-timeless vibe, it's a creative way to display some of those favorite snapshots. Whether you use family photos, or her besties, she is sure to love this sweet gift.
Gold Flake Bookmark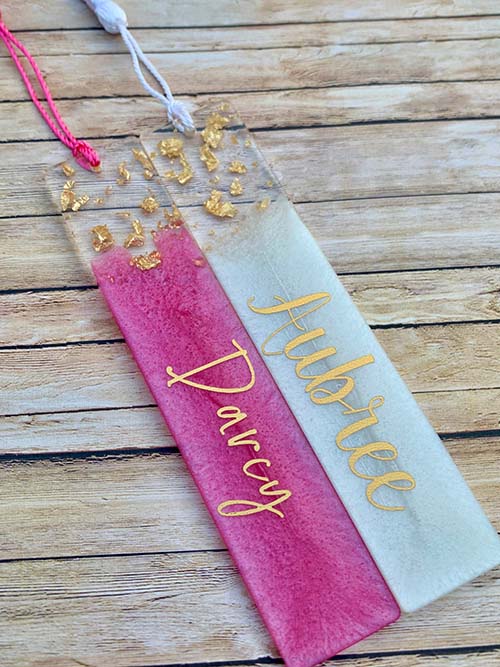 For your little bookworm who is always begging for one more chapter, these personalized gold flake bookmarks are just the thing! She'll smile every time she opens to the spot she left off at.
Designer Tumblers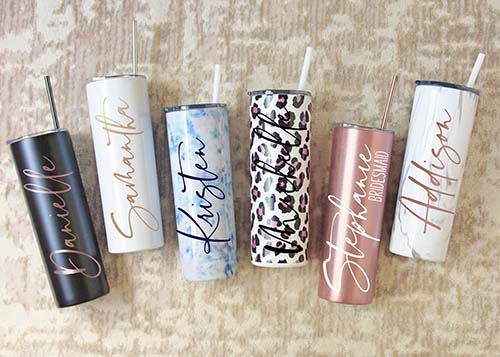 These tumblers are so bougie! You can pick from a bunch of different colors and prints and designs, and they're made even better with the addition of her name.
She'll love using these for everything from water at sports practices, to hot tea while studying, or cold smoothies on busy mornings.
Small Leather Wallet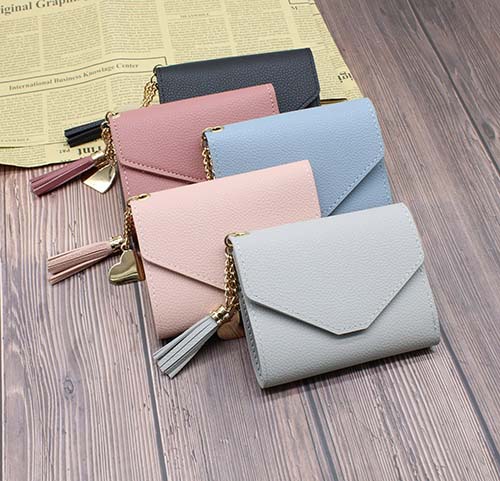 These leather wallets are just perfect. Small and compact, they still hold all of her essentials, like her debit card, money, and photos.
The little charming zipper pulls are adorable, and she'll feel posh and grownup with one of these. Available in a variety of different colors, all of which can be personalized.
Personalized Makeup Bag
These personalized makeup bags are the best way when she's just starting out with cosmetics. Stuff it full or let her add her own goodies. From MoonWake Design Co.
Floral Hairbrush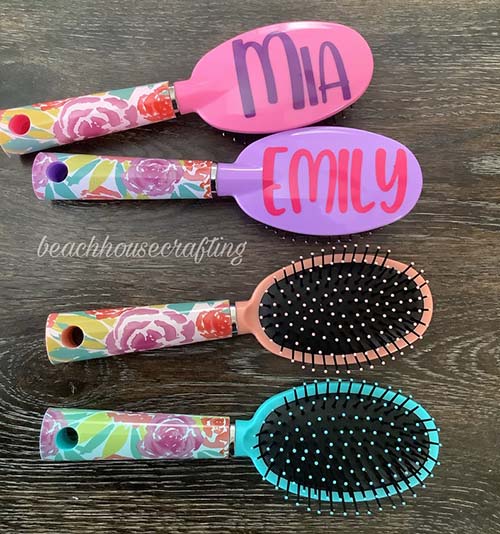 You can never have too many hairbrushes when you're a teen! Get her one that will make its way back to her when she leaves it at her BFF's house during sleepovers, like this one.
Macramé Keychains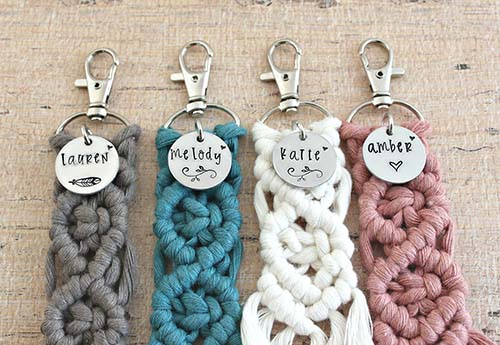 These keychains are so cute, we want some ourselves! Personalized with her name, she can keep track of her housekeys, locker keys, and we hate to break it to you… but she'll be driving before you know it. **Gulp.**
Personalized Leather Journal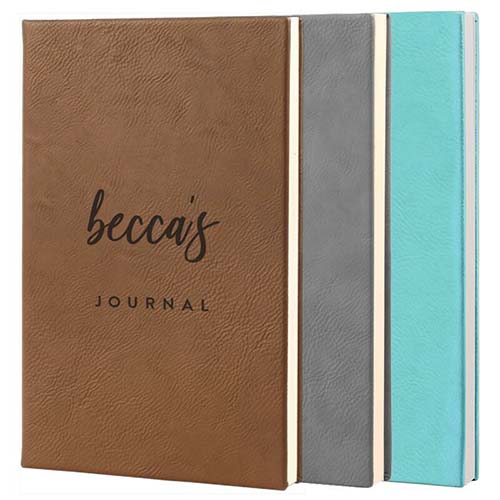 These pretty leather journals are available in some beautiful colors, and they're only made even more special by the personalization of her name! She can doodle, write, make lists, draw, sketch, or journal all day long.
Related: Best Gifts for Writers
Stylish Notepad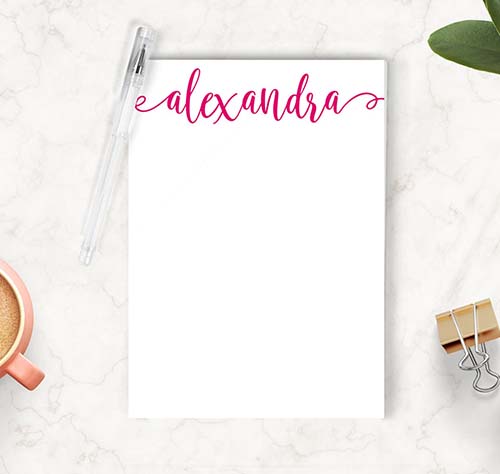 Her own little notepad with her name is a perfect gift for the organizational wiz kid in your life! She can use it for passing notes, making lists, jotting down important thoughts, or just doodling.
Embroidered Pillow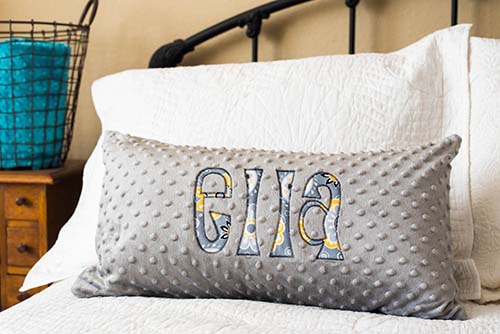 This cute nubby pillow is personalized with her name and is going to get some serious snuggle time on her bed! It's so soft and sweet, not too little-girly, and will match just about any décor.
Best Birthday Gift Ideas for 13 Year Old Girls
Personalized Birthday Necklace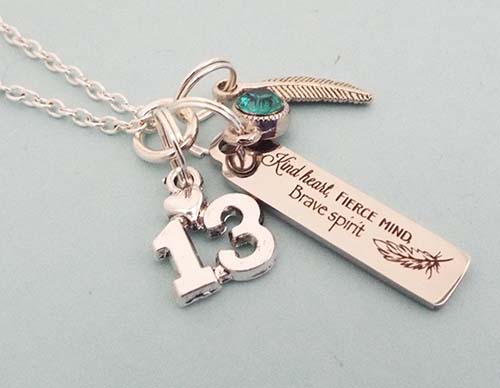 13 is a great year to upgrade from her plastic jewelry to something more mature and grownup, like this so pretty personalized charm necklace. "Kind heart, fierce mind, brave spirit" – this describes her to a T, and she'll love showing it off to all of her friends.
Traveler Notebook & Sketchbook
This travel journal is a great way to encourage your curious girl to go exploring. With a sturdy three-ring binder insert, 6 card slots, and a zipper pouch, all bound in leather, this will inspire any traveler at heart.
Related: Best Gifts for Travelers
Box of Birthday Wishes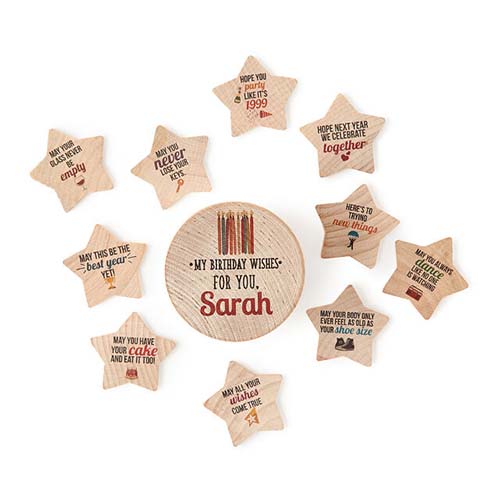 A sweet little way to commemorate her special day, this wooden box of birthday wishes is like having a bunch of Hallmark cards at her fingertips (only they won't rip and tear or get thrown out with the envelope).
Vlogging Smartphone Kit
For your little influencer or tech lover, this smartphone microphone filmmaker is a must-have! She can record both horizontally and vertically, making it easier than ever to have quality uploads.
Whether she's an aspiring filmmaker, a blogger, or a future YouTube star, she'll be stoked to have this in her arsenal.
Epic Art Set
This 126 piece art set from Studio 71 would color any budding artist happy. It's like arts and crafts for the young at heart. Who DOESN'T want to spend a rainy afternoon coloring, painting, and drawing your heart out on the floor in front of the fire?
Cute Yet Adult-ish Backpack
Because there comes a day when she needs to retire the My Little Pony backpack, this one from BLUBOON is the perfect replacement. Not too boring, not too juvenile, just smart and chic and just the right size.
Exploding Birthday Card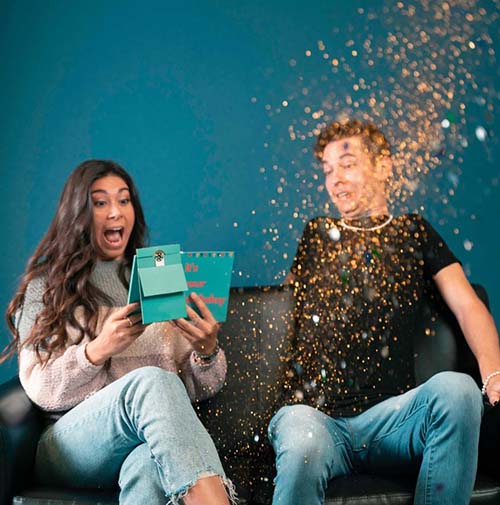 Sometimes the card IS the present! Like this one, that literally explodes with happiness when opened! This one is a keeper for sure, and will be put in a scrapbook or thumbtacked up on her wall.
Custom Violin High-tops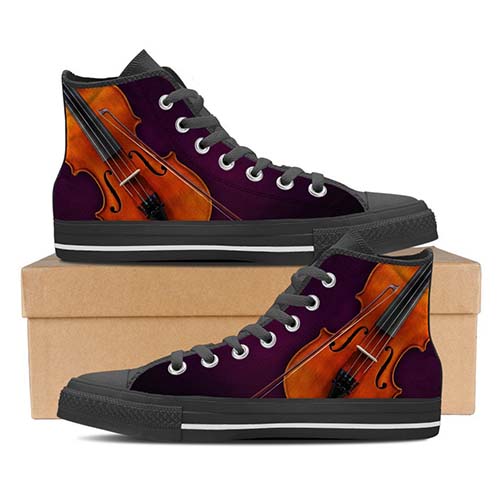 These custom violin high-tops from Groove Bags and Custom Kicks are pretty much the best thing we've seen all day. This site has everything for the musically inclined, not to mention silliness like corgi mermaids.
Oh, and if she's more into flats, try this flower & sloth pattern.
Life Skills for Teens
Don't you wish you had a handbook for surviving the teen years when you were a kid?! Well, she can have one right here, with this great Life Skills for Teens book by Karen Harris.
Baking Cookbook for Teens
Most teens are hungry nearly all the time, and most of them love being in the kitchen. Encourage that with this great cookbook. She'll be giving Master Chef Jr a call before you know it.
More Gift Ideas for your new teen: 30 Best Birthday Gifts for All 13 Year Olds
Christmas Gift List for 13 Year Old Girls
Custom Sparkle Blanket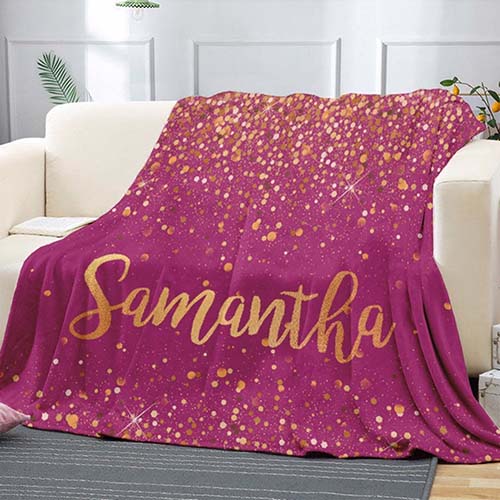 13-year-olds adore some good snuggling and napping, and this oversized personalized blanket is perfect for both! She'll love the sparkles and seeing her name on it. It's plush and oh-so soft, too.
Gel Polish Pedi Kit
This starter kit from Modelones has everything she needs for pretty gel shellac nails. With everything included (that's six mini bottles of colors), it will cost less than taking the two of you for pedis.
Sarcastic Socks
Even the most practical girl loves a good sock (or tights) collection, am I right? Nowadays socks like these come in every type of sarcastic flavor you could ever imagine.
Need Bob Ross socks? Got em. Fancy a pair of Rosie the Riveter socks? Not a problem. From bookish to artistic to funny to pop culture, we dare you to narrow it down to only one pair.
Bonus: When you give your 13-year old girl the gift of socks that say "Hi, I don't care, thanks" you might get her to think about just who is putting on who…
Personalized Compact Mirror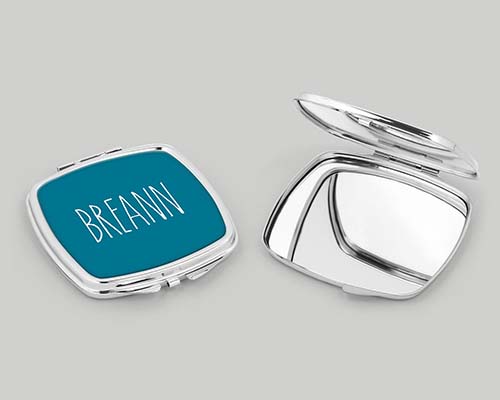 Personalized with her name, this cute little compact mirror for tucking into her backpack or purse. She'll be reaching for it whenever she needs to tweeze her brows, apply lip gloss, search for pimples, and all of the other things 13 year old girls do on a daily basis!
Rose Floral Phone Grip Case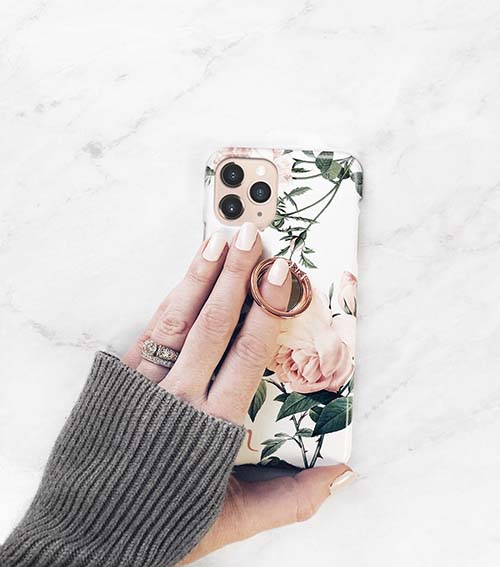 This beautiful iphone case from Joy Merryman is functional, not just pretty. Want to hold your phone and your coffee mug in the same hand? Sure. Trying to hold the phone at the right angle for a selfie? No prob.
The ring even turns and stays to function as a mini-stand, so you can watch video hands-free. So yes, this is a case that looks great and does all the things. There are plenty more styles and designs available here.
Knitted Scarves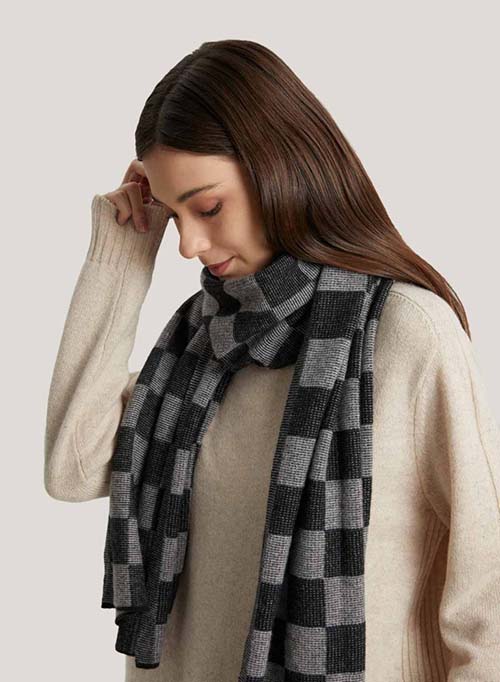 Scarves are a fun way to add some style, and not to mention some warmth to your outfit! You can pick her favorite colors and watch her transform into a little lady right in front of your eyes.
Besides, you know that your 13 year old will refuse to wear coats, so at least her neck will stay warm.
Math Leggings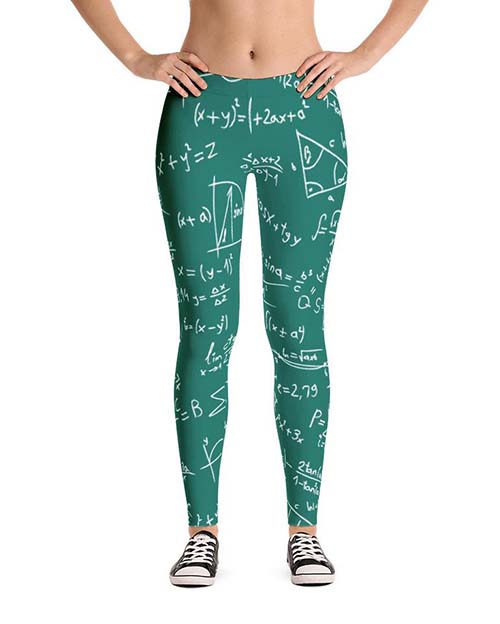 Math girls rule, and these mathmatic leggings are just the ticket for showing off her study skills. All her friends are going to want a pair, and so will her math teacher! (She's definitely getting an A+).
Vanity Makeup Mirror
13 is a common age to start experimenting with makeup and cosmetics. Teach her the basics and then get her this great rotating tabletop mirror.
It magnifies and lights up for perfecting her winged eyeliner, lining lips, or just making sure her moisturizer gets into every nook and cranny.
Thoughtful Gifts for 13 Year Old Daughters
Willow Tree Daughter Statue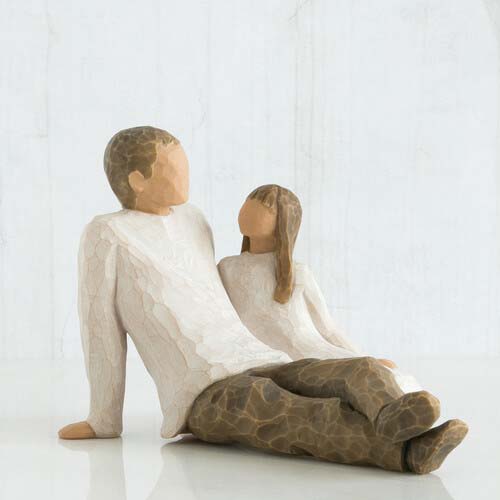 Sweet without being smarmy, this pretty sculpture from Willow Tree is a wonderful way to say I love you from Dad. She might get a little teary and will for sure find a place of honor to display it. This one is a keeper for years and years to come.
Custom Bracelet Message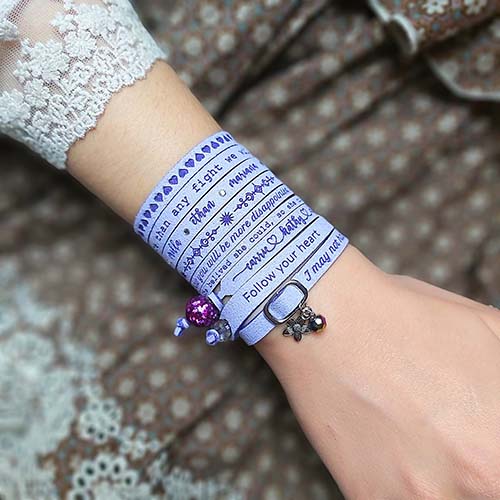 A sweet and sentimental way to remind her of all that she is and can be, these little bracelets are just lovely. They're a daily little nudge of I love you and I believe in you in a loud, distracting world.
Custom Photo & Music Jewelry Box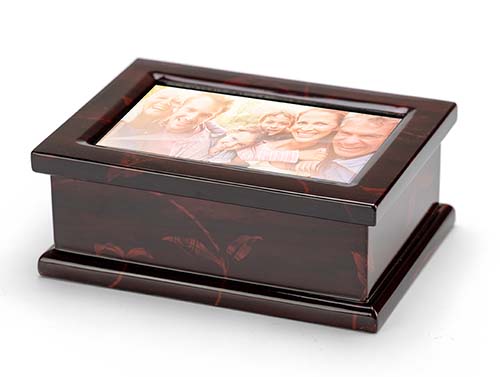 Not only a great way to organize all those little mementos and jewelry items that tend to get lost, it's made even more special by the personal photo on the top. She'll love this grown-up gift.
Plus, she's not too old to stop with her rock collecting. Now she has somewhere to put them besides her pockets!
YA Books Subscription Box
OwlCrate is a subscription book box that sends a high quality Young Adult fiction book, plus lots of matching items and swag, and even a handwritten letter from the author, EVERY MONTH.
It may be the coolest thing ever for your 13-year-old bookworm! She'll have a quality collection of the best YA fiction in no time… she's just gonna need more bookshelves.
Inspirational "Reach for the Stars" Mini Plaque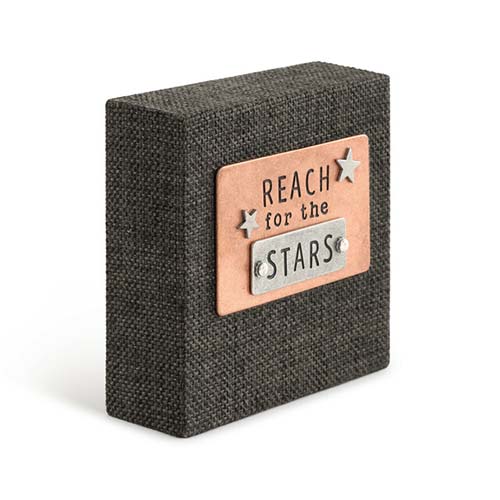 Inspire her with this great plaque! She can tuck it in her bookshelf, on her nightstand, or on her study desk, and each time she looks at it, she'll know how much you believe in her and in all she can accomplish.
Pocket Hug & Poem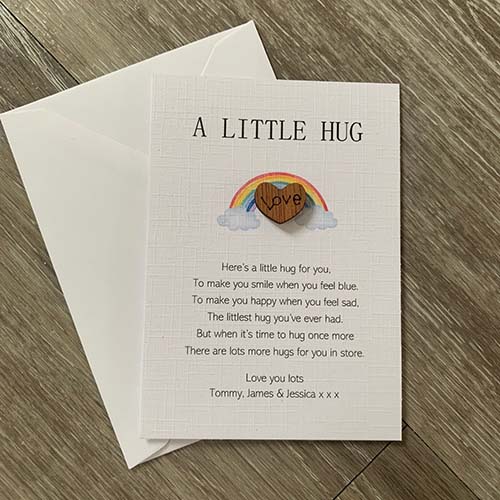 Some cards are keepers, some are tossers: this one is definitely the former. With it's sweet little poem and charming drawing, she'll love reading this over and over after a long day.
Read Next: 14 Year Old Gift Guide