Okay, it's a whole year past one of the epic and important milestone anniversaries: the 10th. You made it a decade, PLUS one, and we think that's reason to celebrate!
Here are some great ideas for both traditional and modern 11th anniversary gifts.
All About the 11th Anniversary
Our website is supported by our users. We sometimes earn a commission when you click through the affiliate links on our website. See our privacy policy & disclosures for more information.
This is part of our series on Anniversary Gifts by Year.
What is the traditional 11 year anniversary gift?
Steel.
Why is steel the traditional eleventh anniversary gift?
If you think about it, steel symbolizes the strength and integrity of your union. Staying strong with the deep, abiding love within your marriage resulting in resilience seasoned with romance.
What is the modern 11 year anniversary gift?
Accessories!
Why are accessories the modern 11th anniversary gift?
Accessories – usually jewelry, but can be anything – is a fun, creative way to show off the love and joy you share with your spouse through something wearable.
What is the 11 year anniversary stone?
Turquoise.
Why is turquoise the eleventh anniversary stone?
The colors of turquoise represent a prosperous and healthy future together.
What is the 11th anniversary flower?
Tulips.
What is the 11 year anniversary color?
Turquoise, of course!
10 Best Eleventh Anniversary Gifts
Ok, now that we have an idea of the traditional and contemporary themes for the 11th year, let's take a look at specific gift ideas. Many of these gifts will incorporate one or more themes (steel, turquoise, etc), and others will simply be inspiring and romantic gifts that you special someone is bound to love. Let's dive in.
1. Happy 11th Anniversary Card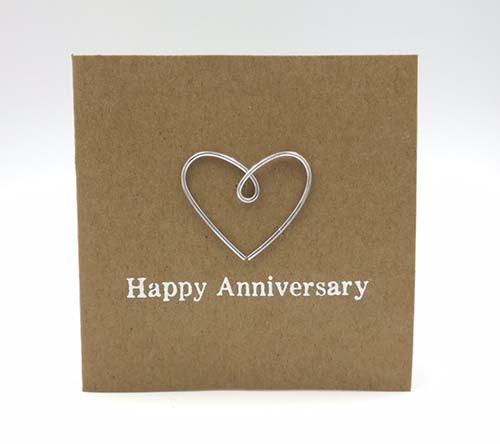 This pretty 11th anniversary card has a sweet wire heart to accessorize the timeless appeal of a perfectly chosen card for your beloved. Definitely a keeper – consider framing it after reading!
Be sure to write a sweet message inside to commemorate your years together and keep the beautiful flame going.
Looking for an easy-to-print anniversary card? Check out our printable template store!
2. "I Steel Do" 11th Anniversary Keychain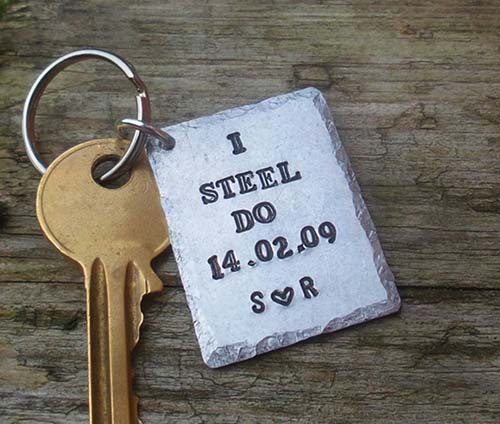 We love this quaint keychain, with its adorably punny expression, and the date of your wedding engraved right on it. It's a useful little treasure, and the addition of your initials makes it even sweeter.
3. Turquoise Love Necklace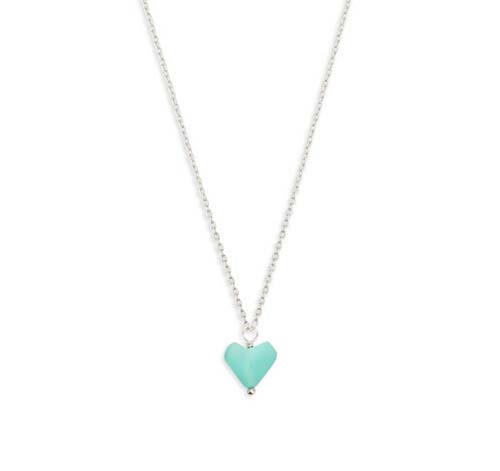 This pretty pendant is perfect for the 11th anniversary! The color – turquoise, naturally – is as sweet and vibrant as she is. She'll love pairing this with everything from tee shirts and jeans, to her best night-out-on-the-town dress.
4. Crochet Tulips Bouquet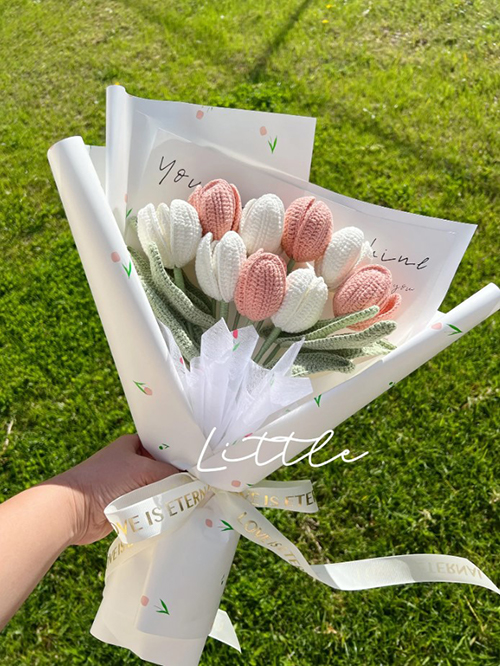 If you want to give her flowers, but don't want to risk them fading away in a matter days — well, these are just the thing for you! These adorable, crocheted tulips come in eight lovely colors so you can pick her favorite! Such a sweet way to show your love appreciation, and she'll love you for it.
5. Love Notes Steel Mailbox Bracelet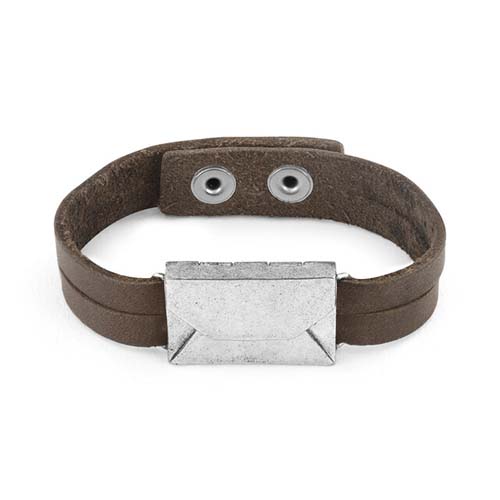 This totally unique bracelet is great for him or her, or exchange them with one another! While they're looking great on your wrist, only you and your special someone know what's hidden inside the little steel mailbox: a love letter or romantic memento.
6. Personalized Decorative Horseshoe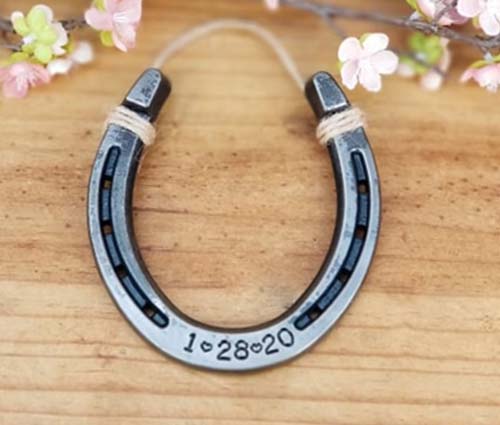 Personalized with their anniversary date, this steel horseshoe is going to look great above their doorway! It's a unique and interesting gift for someone who is hard to shop for. Rustic and handmade in the USA, it would also look great decorating the horse barn.
7. Personalized Dock Station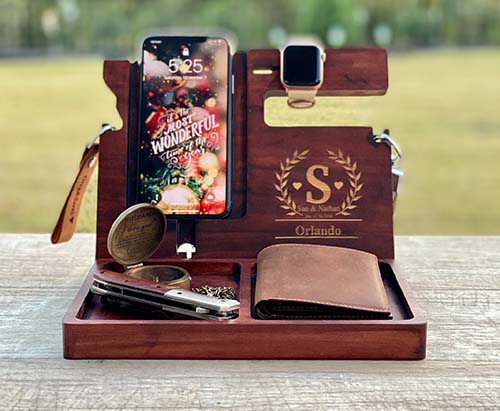 Keep your desktop or nightstand organized and looking great with this personalized dock station! No more searching for keys, wallets, glasses, or phone: not when you've got this beauty. Keep all those accessories in one place with the perfect 11th anniversary gift idea.
8. Lovebird Cutting Board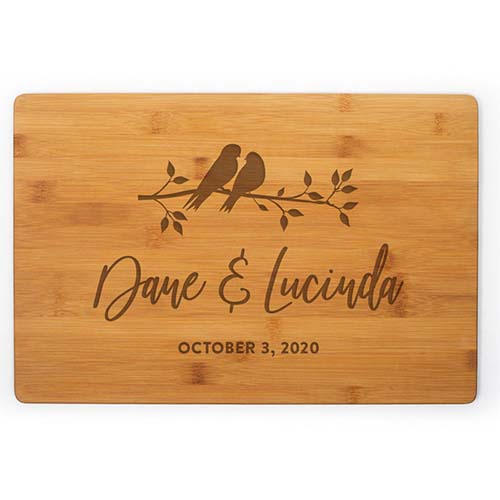 This cute cutting board is engraved with two of the sweetest lovebirds you'll find, not to mention personalized names and dates engraved on top.
It's made of bamboo and is the perfect size for daily use: from cheese slices and tastings, to a place to serve small desserts, it's sure to be a favorite kitchen item (dare we say kitchen accessory??) for years to come.
9. Steel Bookmark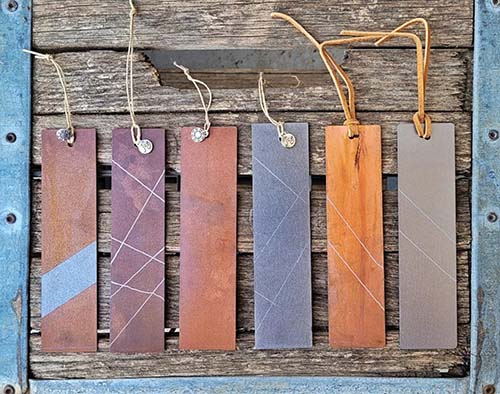 These steel bookmarks are so pretty! Rustic and vintage looking, they will come in handy every time you need to read "just one more chapter." A fun and really unique steel anniversary gift!
Related: 21 Best Gifts for Book Lovers
10. Personalized Jewelry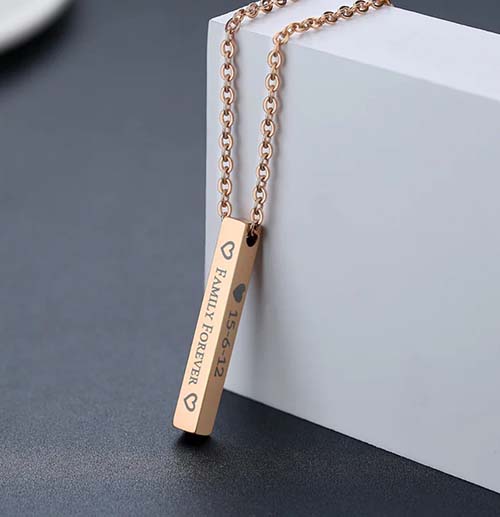 Personalized and engraved however you want: from the obvious wedding date and name, to your pet names for one another, lyrics from "your" song, or even a favorite book or movie quote. The possibilities are endless! It's a stylish and yet very sentimental gift that she'll adore.
Traditional 11th Anniversary Gifts (Steel)
Here are some more of our favorite gifts for your Steel Anniversary year.
11. Personalized Stainless Steel Flask Set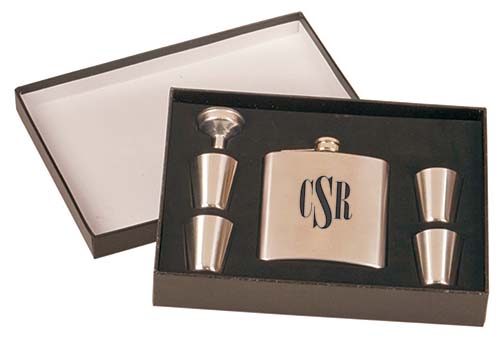 It's never too late to start living like a character in a James Bond film, we say! This super stylish and sophisticated flask gift set is a perfect stainless steel home bar accessory and will look amazing front and center in his liquor cabinet.
12. Coaster Bottle Opener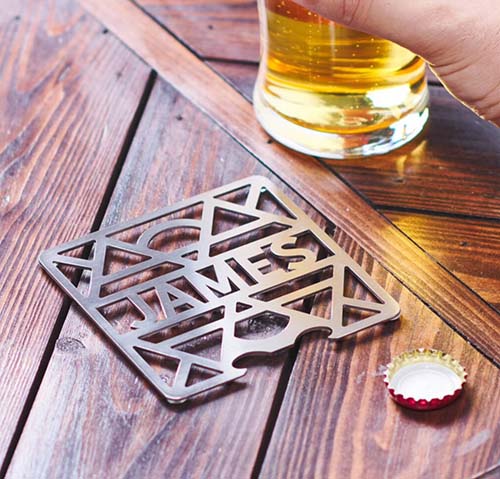 This steel coaster also opens the bottle! Personalized with his or her name, it's a charming way to remember their big day.
13. Spooning Since… Personalized Steel Anniversary Spoon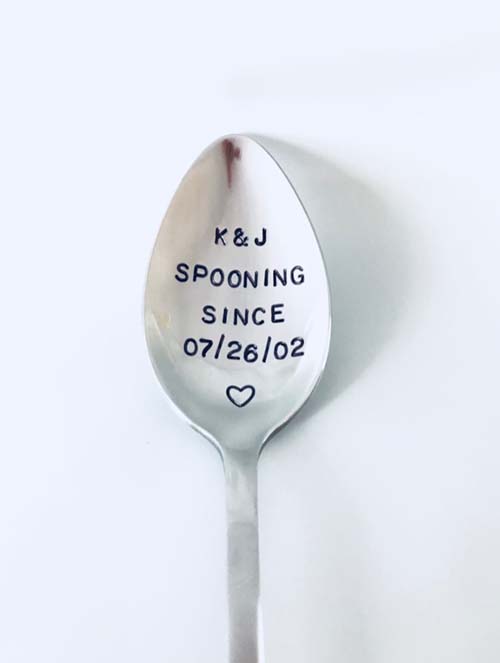 This cute little steel spoon is an adorable gift for the 11th anniversary! Whether she uses it every time she eats a bowl of ice cream or displays it on the wall for all to see, it's sure to be treasured for many, many more years.
14. Steel Ring Dish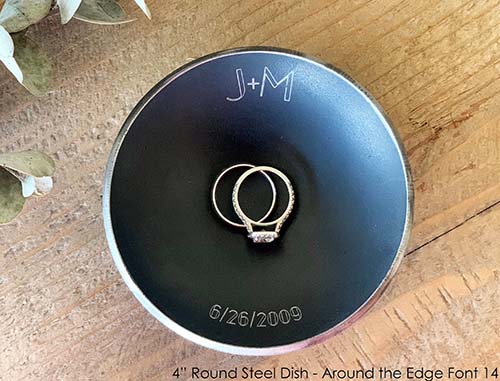 A place to put those rings when housecleaning or baking is a must-have! Anyone who's ever misplaced their rings will tell you that.
So put them somewhere as stylish and polished as they are: this personalized steel ring dish. As a bonus, this certainly qualifies as an accessory-themed gift, so you're combining the old and new themes!
15. Matching Secret Message 11th Anniversary Steel Key Chains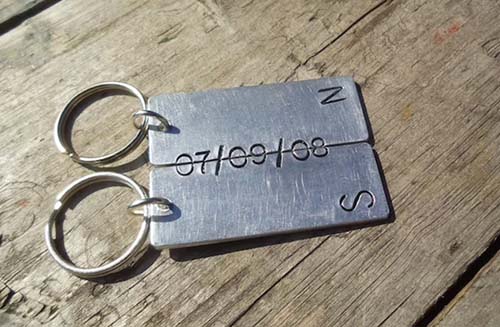 Personalized with initials and your special date, this keychain comes as a set: once separated they simply have an initial, but put together, they're something special! Just like the two of them/you.
Modern 11th Anniversary Gifts (Accessories)
Accessorize to your hearts' content with any of these contemporary-themed gift ideas.
16. Personalized Jewelry Music Box with Custom Music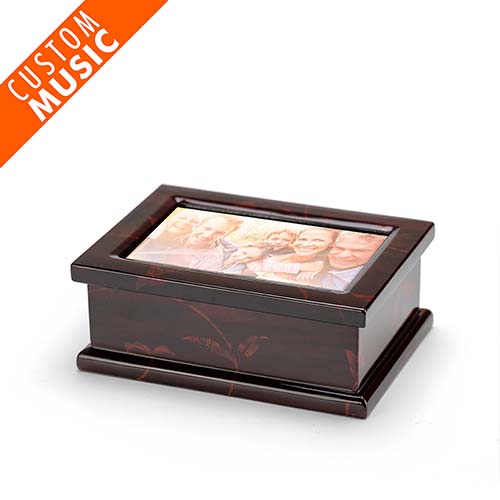 Hey, baby, they're playing our song… Well, play it again, Sam! Are we mixing up movies? Well, no matter.
This sweet little music box will be music to her or his ears literally, once you order it with your own song. That first wedding dance? No problem. The song she walked down the aisle to? We got it. That night at karaoke where you first fell in love? Not a problem.
17. Personalized Duffle Bag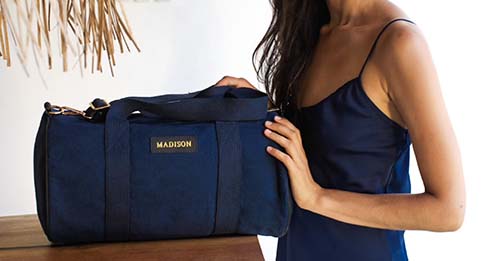 If the 11th anniversary calls for a vacation (and we say it totally does) then you need a great duffel. This one is personalized, which equals less time scowling at the luggage terminal because they all look like yours, and more time for fun in the sun.
18. Bamboo BBQ Gift Set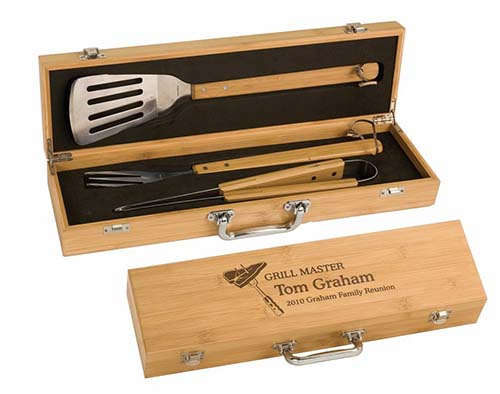 If he or she is a grill master extraordinaire, they'll love one of these great sets! Made from bamboo and personalized with their name, it's a gift that will be really useful in the months and years to come.
Related: 50 Gifts for Your Outdoorsman
19. Coffee Bag with Scoop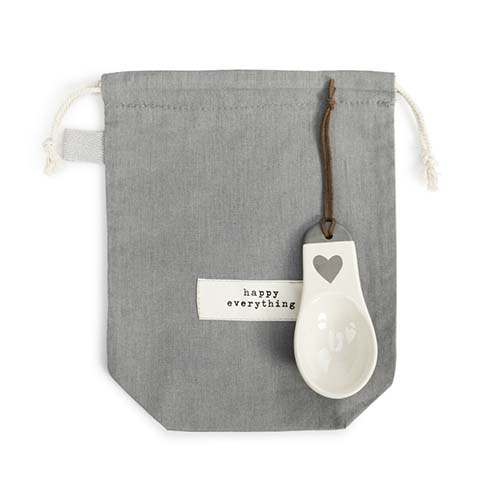 This cute little coffee bag comes with its own measuring spoon. Pair it with his or her favorite local brew of beans and you have yourself a perfect gift!
20. Photo Keyring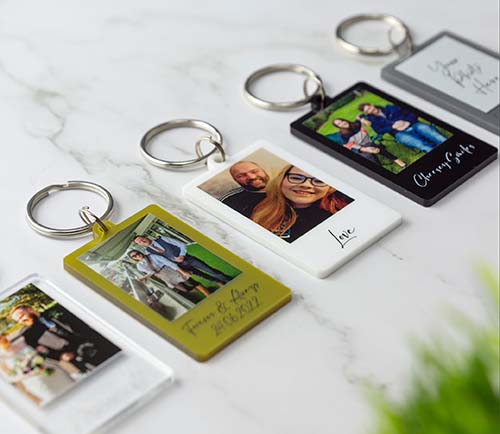 These photo keychains can be anything from sentimental to heartfelt to witty to hilarious to charming, and everything in between! Simply pick your favorite photo – so many to choose from, we know – and let them do the rest.
11 Year Anniversary Gifts for Her
The best gifts designed just for her.
21. Turquoise Earrings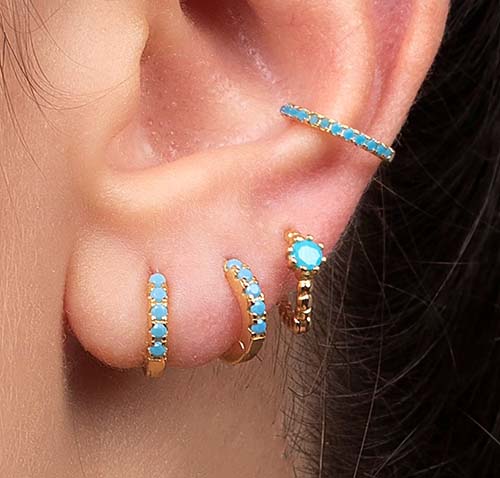 These super pretty little hoops are made of turquoise and will instantly light up her eyes! She'll love mixing and matching. They're dainty yet really stand out in a crowd.
22. Stylish Watch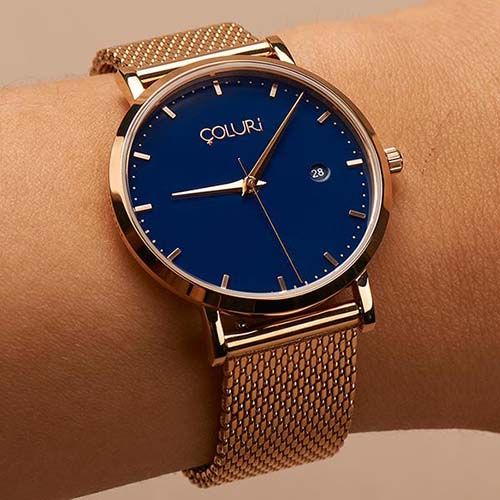 A watch is a timeless (haha, get it?) gift, and this one is no exception. With its sleek, modern look, she'll love glancing at it again and again, instead of her phone!
23. Personalized Stainless Steel Tumbler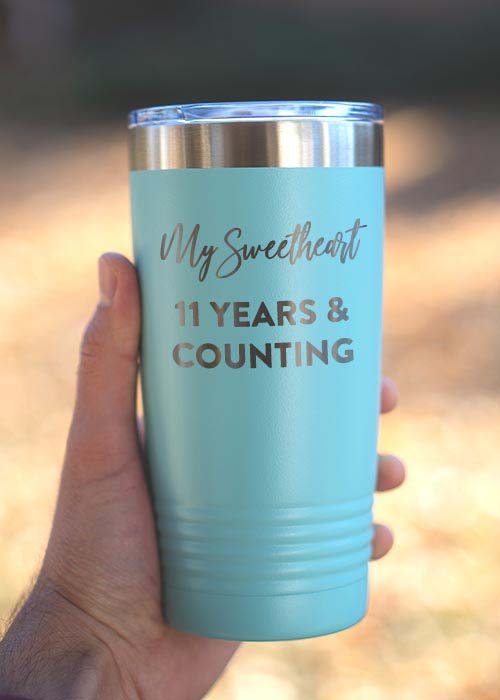 Of course, we like choosing the turquoise color for the 11th anniversary, but you can always go a different hue. Just like you can customize the rest of this great tumbler, just for her! Whether you choose her name or nickname or something sweet like Best Wifey Ever, she'll love the thoughtfulness of this gift.
24. Stainless Steel Mug Warmer Set
If her coffee or tea gets cold every day before she can finish it (can we get an Amen?), she'll love this amazing invention! It will keep her hot beverages hot, like they were meant to be, no matter how lost she gets in her novel, work, or that season finale.
25. Heart Snapshot Photo Gift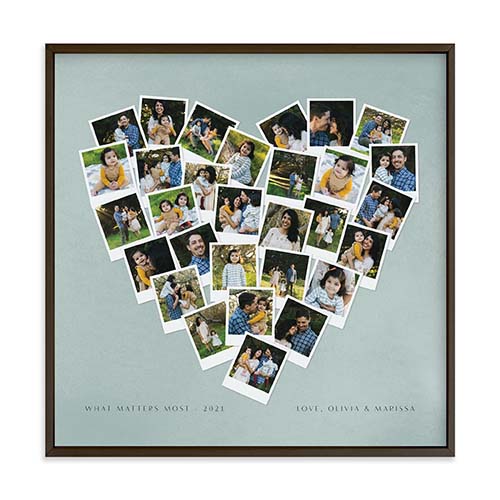 Shaped like a heart, this great collage is totally personalized for her. She'll love all the photos you carefully chose, and the addition of your names and date at the bottom. Definitely a keepsake worth treasuring!
11 Year Anniversary Gifts for Him
Guys appreciate a good gift, but they can be hard to shop for. Here are some ideas that will solve your anniversary gift dilemma.
26. Personalized Leather & Steel Bracelet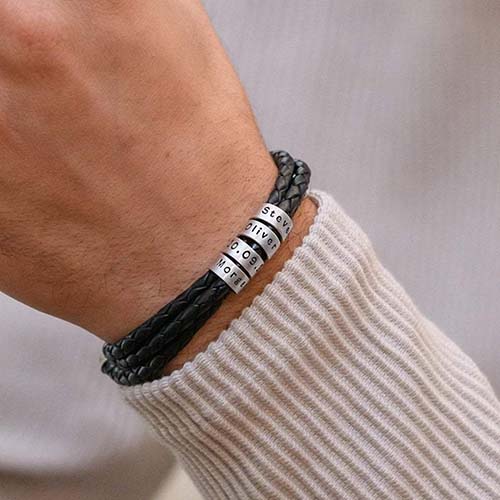 This leather bracelet is totally masculine in style but will really enliven his accessory game! It's personalized how ever you like so it makes it completely one-of-a-kind. Even his guy friends are going to ask about it and want one for themselves.
For a simpler design that is only steel, check out this minimalist bracelet.
27. Viking Axe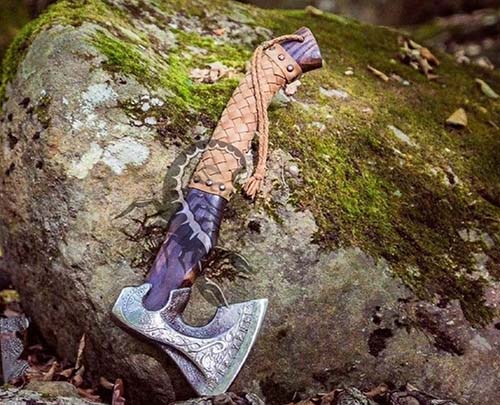 This Viking ax is everything he never knew he wanted! Totally unique and one-of-a-kind, your hunter/gatherer will be so in love with this carbon steel ax. Custom forged, leather wrapped, and super sharp, it really is a work of beauty.
28. Damascus Steel Wooden Ring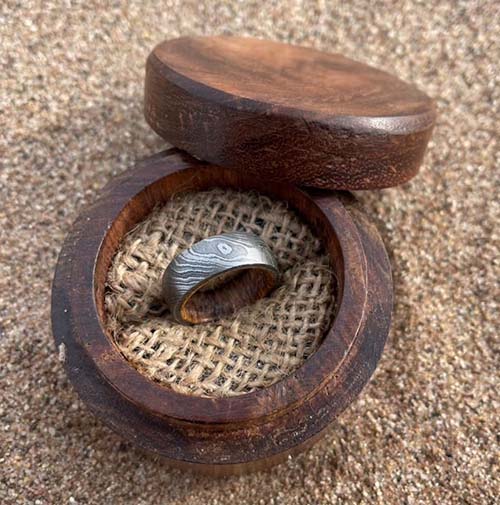 This Damascus steel and wood ring comes nestled in an engraved rustic box. It's so charming and simple, yet beautiful and unusual all at once.
29. Carbon Steel Katana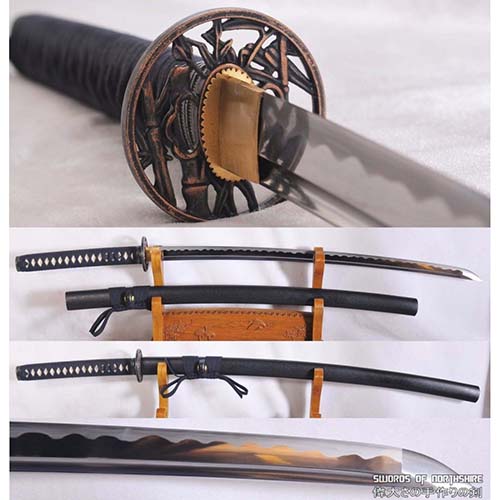 If he loves collecting weaponry of any kind (or would like to start!), this carbon steel katana is the way to his heart. He'll love displaying it right above the couch in the living room, or in his den. Get ready for all his friends to start asking where you found this treasure!
30. Steel & Wood Headphone Holder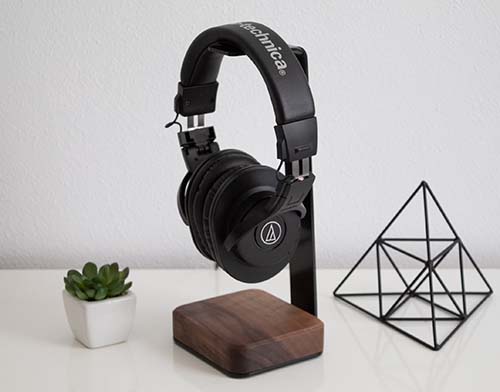 For the gamer or music lover, this steel and wood headphone holder is a charmer! He'll love never wondering where he put down his favorite pair of headphones and you'll love not sitting on them every time you plop down on the couch. It's a win-win.
11 Year Anniversary Gifts for Couples
Gifts that the two of you can use, appreciate, and enjoy together. Just the way it should be!
31. Stainless Steel Plant Pots
Fill these pots with tulips and write sweet messages on the outside with a sharpie or paint! This will make a totally unique and completely functional gift for your 11th anniversary while hitting both the "steel" and "tulips" themes.
32. Personalized Whiskey Barrel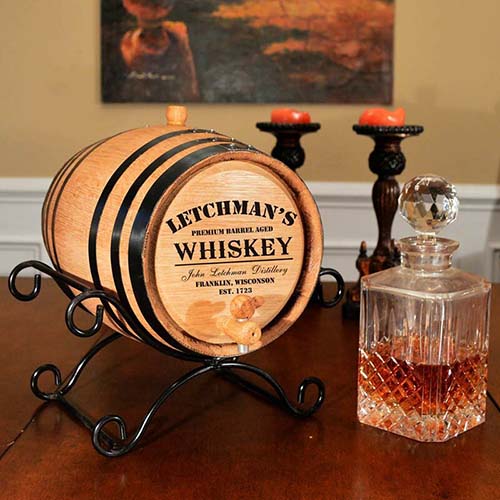 For the couple who is REALLY hard to shop for, have we got an idea for you! Or for them rather. This customized whiskey barrel is a total delight. Not only is it functional, it looks amazing as well, and will get them started on a joint whiskey-aging hobby. Cheers to 11 years!
Related: 10 Personalized Gifts for Couples
33. Chef Knives Set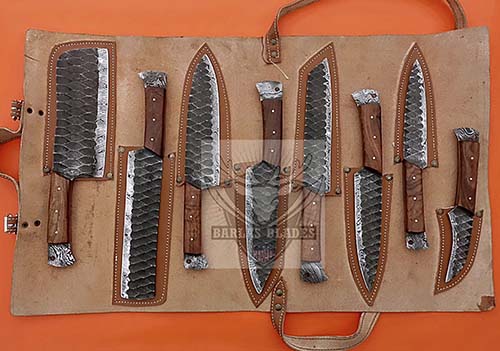 This 8 piece set of chef's knives is amazing! They look gorgeous and are chef worthy. Whether one or both of you are aspiring professionals or simply home cooking enthusiasts, the two of you will adore this wonderful collection.
34. Skylight Picture Frame
Email your favorite photos and watch them instantly appear on this amazing frame! They'll love seeing new ones pop up from time to time, and old ones filter through as well. Especially good for your loved one(s) who may live far away.
35. Infinity Sign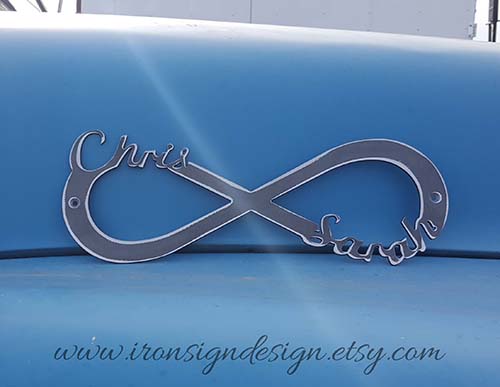 This sweet steel infinity sign is custom engraved with the special couple's names. It's a modern gift for a modern couple.
Unique Eleventh Anniversary Gifts
Now if you're on the hunt for something creative, different, and original, you'll find it here.
36. Personalized Tulip Stationary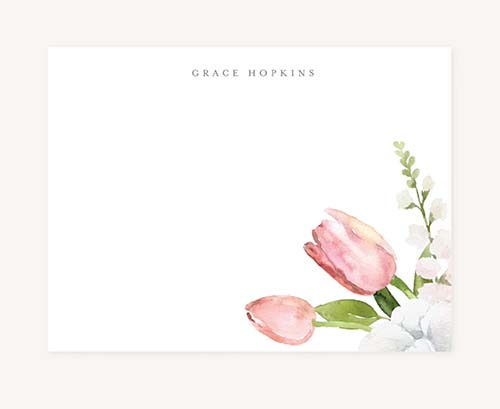 This pretty watercolor tulip stationary set is personalized for her with her name. She'll love writing everything on it, from letters to loved ones, to To-Do lists, dreams, and doodles.
37. Stainless Steel Stamped Comb Beard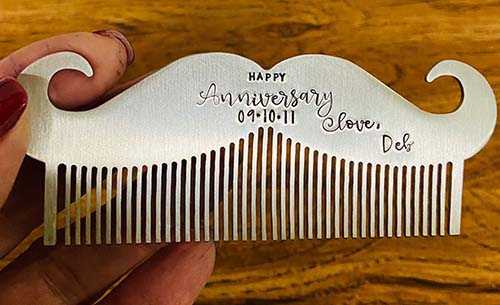 Keep his beard and mustache groomed in style with this fabulous comb! It's made of steel and engraved by you, just for him. Pair this with a yummy smelling beard oil and you're golden.
38. Candle Holder & Candles
You just can't go wrong with candles for any anniversary! These geometric candlesticks are totally modern, yet still have a classic vibe. and the candles are as delightful to smell as they are to watch. Did someone say candle-lit anniversary dinner?
39. Vintage Custom Belt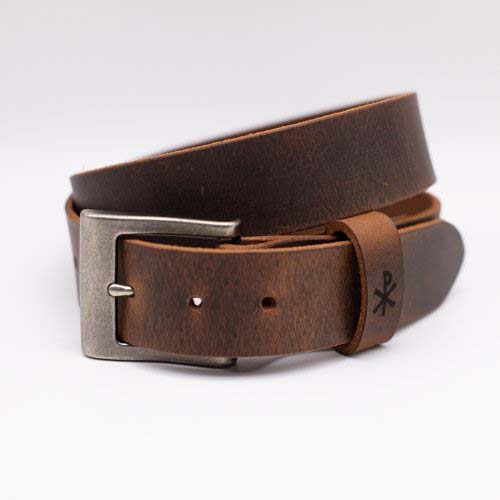 This handmade vintage look men's belt is a great gift. A good belt is hard to find, as any man will tell you! This one fits the bill nicely, with its supple leather and rustic design.
40. Personalized Wine Chiller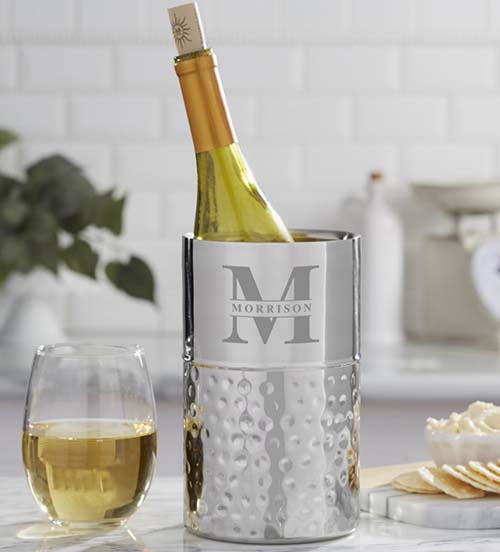 A romantic dinner at home for your anniversary always starts with one thing: a great bottle of wine! Keep her favorite vino chilled and ready for that second glass with this classic ice bucket/wine chiller. And it's engraved!
Read next: 101 Romantic Things to Do on Your Anniversary
Pin It