We've done a little digging and found some wonderful Mother's Day gifts for girlfriends.
If your girlfriend happens to be a mom, too, then Mother's Day is the perfect time to get her something special and shower her with all the love and appreciation! We've done a little digging and come up with some wonderful Mother's Day gifts for girlfriends.
Whether she's a mom-to-be, a new mom, an empty nester or somewhere in-between, she deserves only the best Mother's Day gifts to thank her for being a great mom and partner. Read on to discover the best gift ideas for the beautiful woman in your life.
Our website is supported by our users. We sometimes earn a commission when you click through the affiliate links on our website. See our privacy policy & disclosures for more information.
1. Enchanted Rose Gold Dipped Rose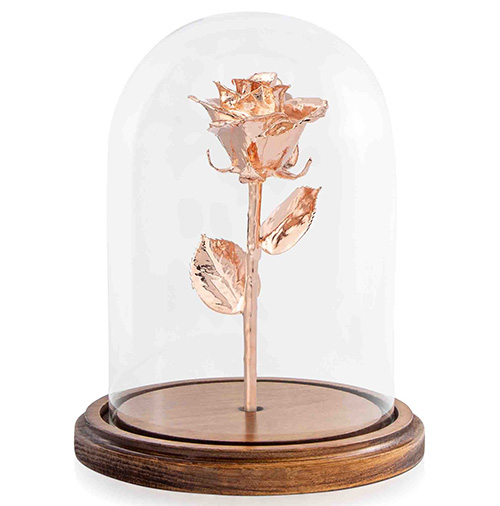 Flowers are great gifts, but they're sure to wilt after a couple of days. However, a rose gold dipped rose will last her a lifetime!
The one-of-a-kind flower looks like it came straight out of a fairytale with its glass case and wooden base. What better way to show your commitment to her? Add your own message to the base to tell her how loved she is.
2. Mother's Day Photo Keychain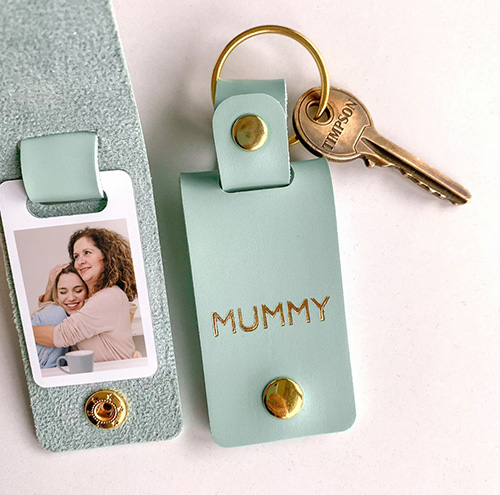 Give her a sweet memento to take with her wherever she goes with this personalized photo keychain!
The vegan leather keychain has a clasp that opens to reveal a photo of your choosing. She'll remember your love for her throughout her day with your heartfelt and meaningful gift.
3. Engraved Face Wooden Spoons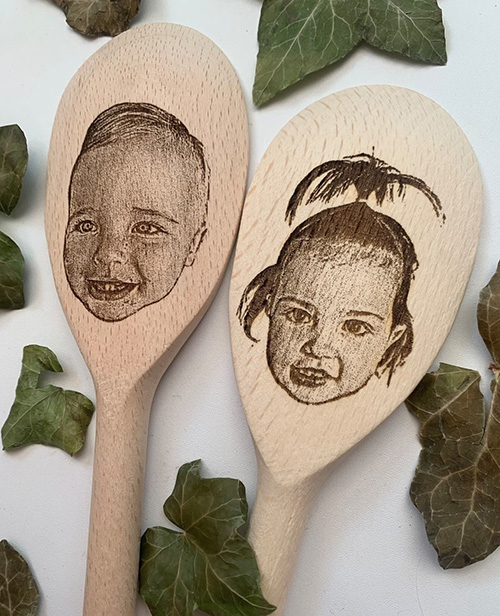 Are you a gag-gift kind of guy? Share a laugh with her on Mother's Day by giving her some of these engraved wooden spoons!
The spoons come with faces engraved on the back, so you can choose to have some custom-made to feature your face, her face, her kids' faces, and anyone in between. You can also add a goofy or special message on each wooden spoon handle to make your gift complete.
These silly spoons also double as helpful tools in the kitchen if she likes to cook.
Related: Lavishly Personalized Mother's Day Gifts
4. New Life Willow Tree Figurine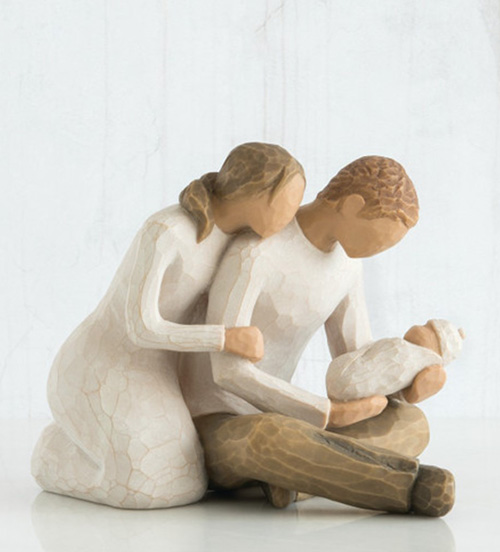 If she's a new mom, why not give her something to commemorate this exciting time in her life?
This beautiful, hand-sculpted figure from Willow Tree depicts a man, woman and child, and will surely warm her heart. Show your dedication to supporting her as she cares for her new bundle of joy.
5. Hand-Poured Essential Oils Reed Diffuser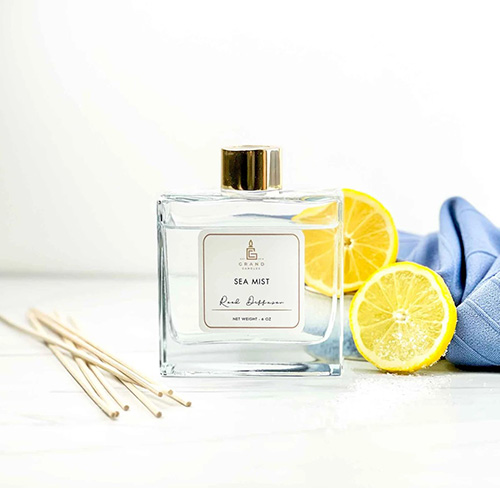 A reed diffuser is a must for any fans of essential oils. Treat your girlfriend to the soothing scents of sea-mist-scented essential oils this Mother's Day.
With a product that is completely free of harsh chemicals, you can feel confident that she'll be getting high-quality aromatherapy as the perfect Mother's Day present.
6. Custom Mama Bear Tumbler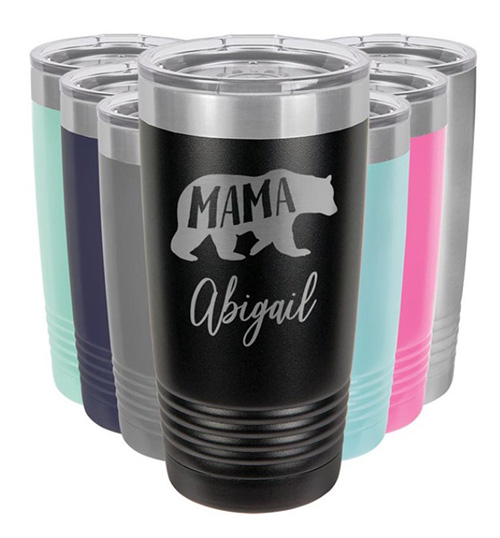 Make her feel like the mama bear that she is with an adorable stainless steel tumbler! The tumbler comes with an illustration of a bear with the word "Mama" on the front.
Choose whatever sweet nothings you would like to appear below the illustration. With plenty of options available for different sizes and a variety of colors, this tumbler is the perfect functional gift.
7. Silk Pajamas Sets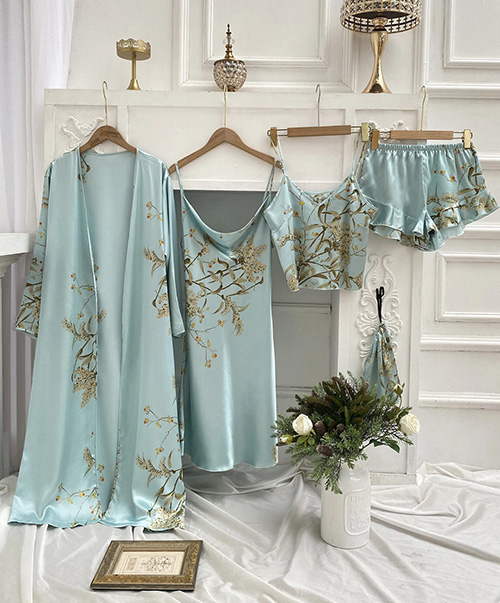 Sleep is a commodity she can't get enough of as a parent. She'll be over the moon when you give her this comfy, luxurious four-piece set of silk pajamas.
The set contains a robe, slip dress, camisole, and shorts — everything she needs to make her feel like the queen of the house.
8. Custom Photo Blanket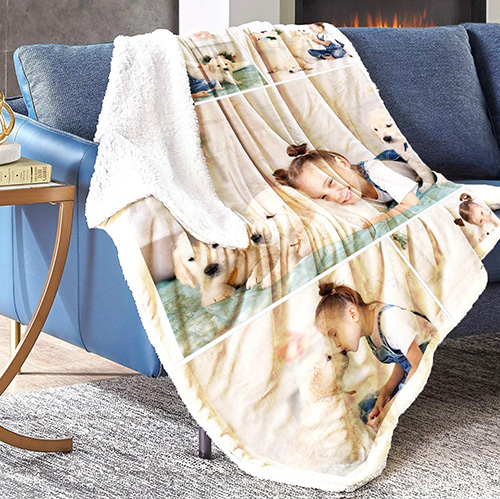 What mom doesn't love a warm blanket for snuggling with the kids or relaxing by herself? This custom photo blanket makes for a practical and fun mothers day gift.
Let her kick back and reminisce about your special times together with a blanket that she'll want to cuddle up in again and again.
9. Skylight Picture Frame
Give her a Skylight Picture Frame so she can keep all of her favorite pictures on rotation. With a wifi-enabled digital display device, you can send your photos to the Skylight email address and easily put all of your fondest memories on display. Anytime you want!
You can start a new tradition and regularly send her fun pictures to put in her Skylight. This gift makes a perfect way to stay connected, especially if you're long-distance.
10. Growing Heart Custom Puzzle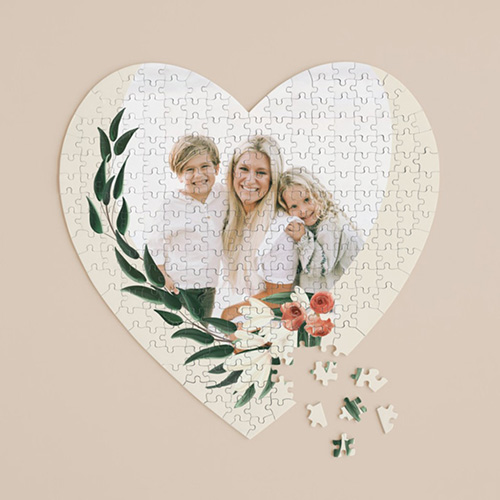 Mom and her kids can have fun with a customizable puzzle. The puzzle can depict any photo of your choice. You can also select the number of puzzle pieces it contains. 
This would be a perfect Mother's Day gift for her and her little ones to complete. Or maybe she's a fan of puzzles and wants a challenge to enjoy with her older children. Either way, she's sure to appreciate your unique present.
11. Personalized Family Pillow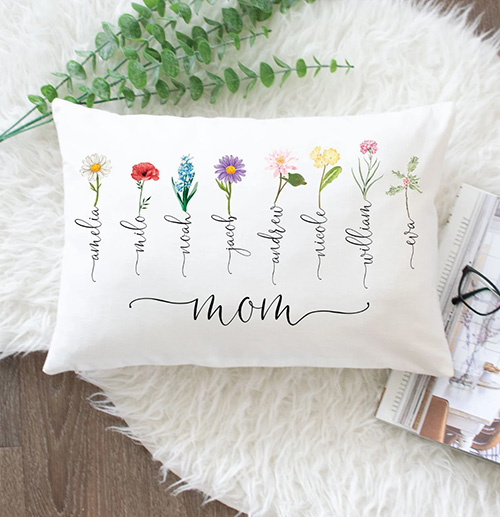 Show her and her family that you care with this personalized family pillow. This pillow is meant to be customized to include her children's names and birth months.
Celebrate her motherhood by giving her something comfy to snuggle with at the end of a long day.
12. Comfy Memory Foam Slippers
Your sweetheart spends a lot of time on her feet, whether she's looking after the kids or at work. Gift her these memory foam slippers so she can have some sweet relief! These are sure to become her favorite slippers.
13. Photo Music Box Mother's Day Gift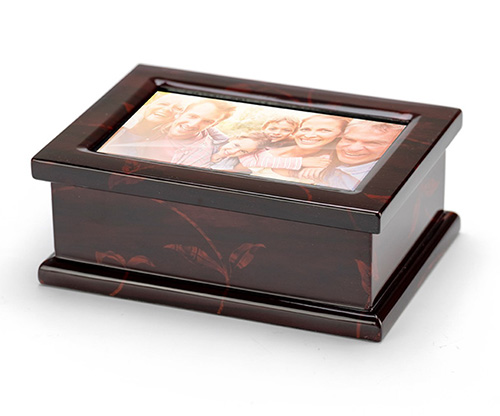 Do you share a special song that means a lot to you both? She'll receive a sweet surprise when she hears one of her favorite songs playing on this custom music box.
Here's your chance to give your precious girlfriend something nostalgic so she can reminisce about your time together. Remember: music speaks louder than words. Such a heartfelt gift that she is sure to treasure for many years.
14. Mama Est. Mug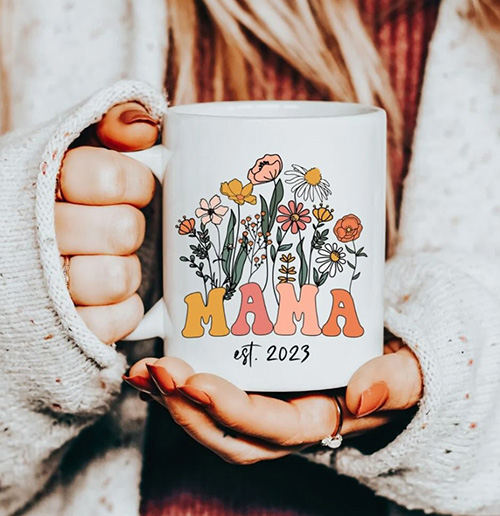 Is she a new mom? It's a safe bet that missing coffee while pregnant would have driven her crazy, so a new mug would be a much-appreciated gift.
This coffee mug features a lovely flower design with the text "Mom est. (year)" that can be personalized with the birth year of her new baby. Help her get her morning mojo back!
15. Time to Indulge Spa Gift Basket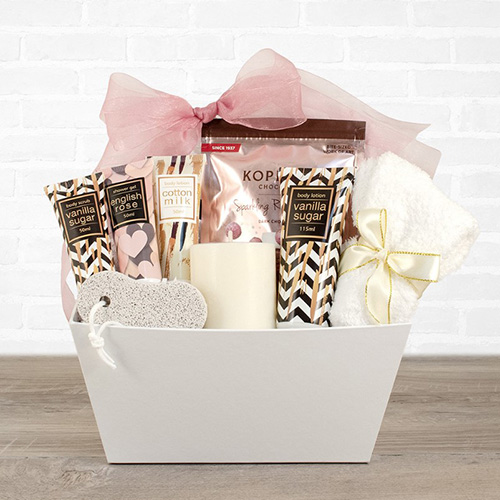 After working and caring for her children all day, she doesn't have a lot of time to dedicate to herself. Let her pamper herself with this great gift idea: a spa gift basket!
The gift basket contains all the essentials for a spa day — a body scrub, shampoo, chocolate, a candle, lotion, and more. Provide her with all the things she needs to relax and be refreshed.
Related: Gifts for Hard to Buy for Mamas
16. White Gold Stud Earrings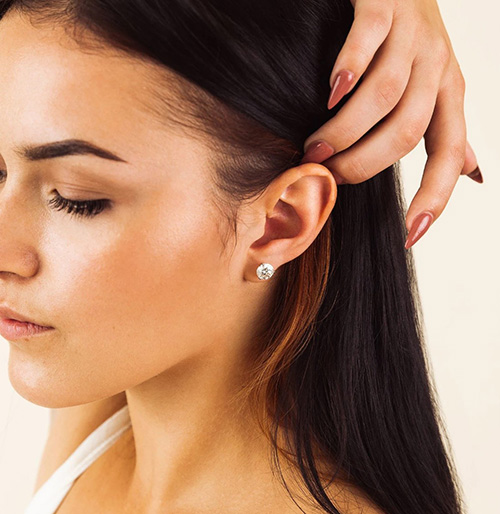 Make her feel beautiful with these classy, white gold stud earrings. They're made of 14k-carat gold and are sure to be a meaningful symbol of your love. A perfect choice for the lady who loves a bit of luxury.
17. Our Family Blooms Custom Pot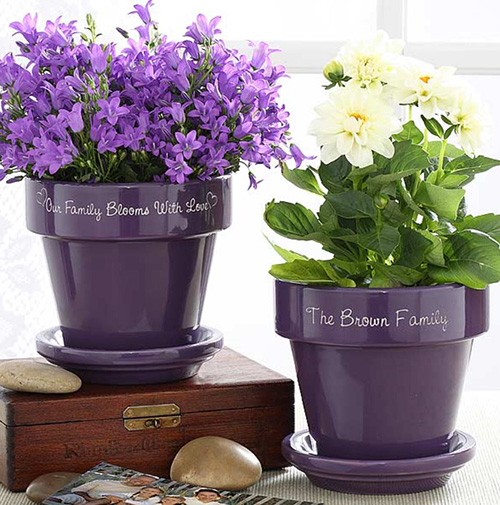 Does your girlfriend have a green thumb? Then buy her this adorably customized, ceramic flowerpot with her family name printed on the front.
Show your dedication to being part of her family, and plant it with her favorite fresh flowers for a thoughtful and unique gift.
18. Wine of the Month Club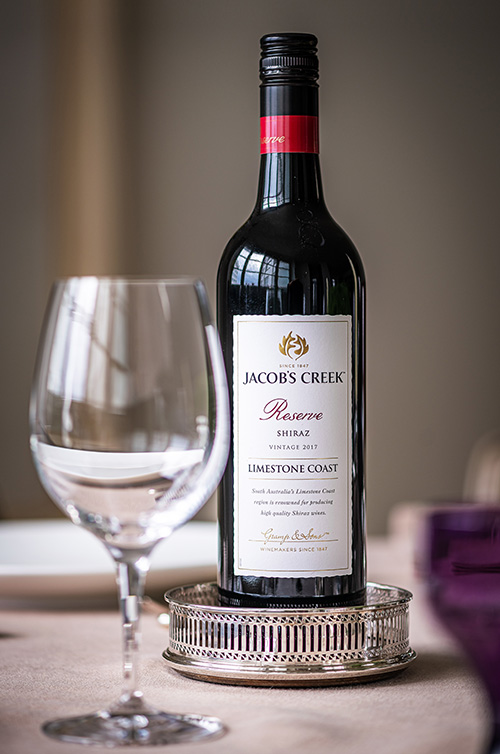 Does she like to take off the edge with some wine every now and again? Get her a Wine of the Month Club subscription service so she can have quality wines to savor all year long.
Share a bottle together — or don't! Maybe she wants to keep her treat all to herself… And that's perfectly okay.
19. Sterling Silver Infinity Heart Bracelet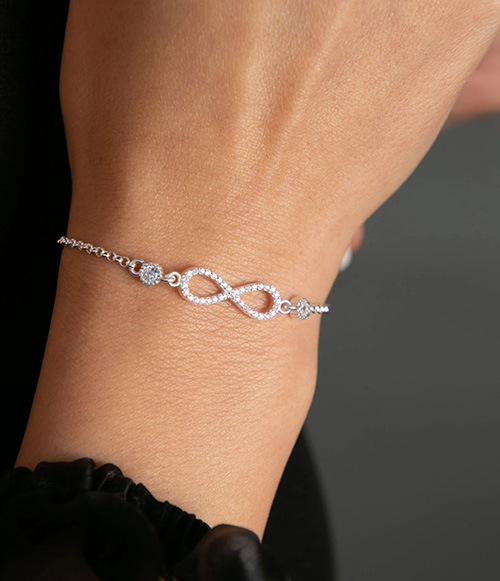 Want to give her some jewelry for Mother's Day but don't want to break the bank? Consider this simple, stylish sterling silver infinity heart bracelet.
The bracelet is hypoallergenic, so it would be the perfect gift if she has sensitive skin. A lovely present for the simple yet elegant lady.
20. Vera Wang Infinity Keepsake Box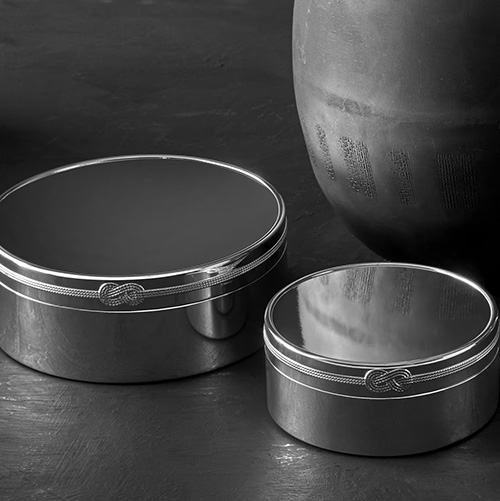 Buy her a classy Vera Wang keepsake box so that she can have an elegant box to store her jewelry or other belongings. The infinity symbol on the front serves as a constant reminder of your enduring love.
21. Amazon Alexa Echo Dot
Amazon's Alexa Echo Dot would make a wonderful, practical gift. With Alexa she can play music, check the weather, make lists and so much more with just the sound of her voice.
It also has a digital clock so she can check the time or use the device as an alarm clock if she wants. This gift is ideal for moms who want to simplify their lives and enjoy some music while cooking, cleaning, or playing with the kids at home.
22. Make the Perfect Breakfast in Bed
Start her special day off right with an undeniably classic gift.
Whether you're a whiz in the kitchen or not, you can still make your girlfriend breakfast in bed for Mother's Day with the help of the how-to video above.
You'll find instructions on how to make crepes, pancakes, French toast, and more — just be prepared for her to ask for seconds.
23. Author Themed Candles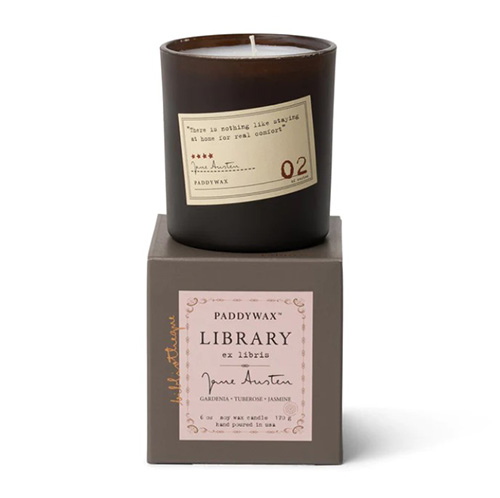 If your girlfriend likes reading the classics, why not buy her a candle themed on her favorite author?
The Library Collection of candles from Paddywax features candles themed on multiple classic literature authors such as Jane Austen, Charlotte Bronte, Shakespeare, and Louisa May Alcott.
Make her next reading session special with these author-themed candles.
24. Chocolate Bouquet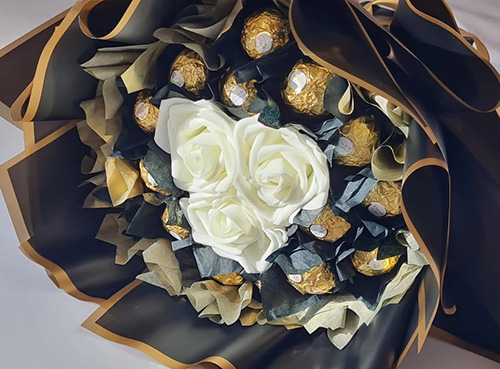 Can't decide whether to get her chocolate or flowers? Why not both? This chocolate bouquet features three roses with the color of your choice surrounded by pieces of chocolate.
You can fill the bouquet with Ferrero Rocher chocolates or Lindt Lindor truffles. Multiple flavor options such as white chocolate, strawberry, chocolate caramel and more are available if you pick the Lindor truffles.
Indulge her sweet tooth in style with a beautiful and tasty bouquet!
25. Custom Engraved Suncatcher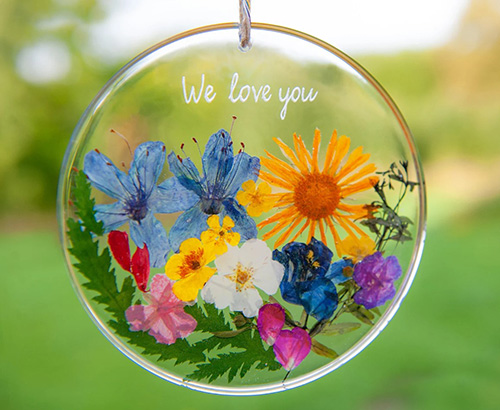 If you're searching for unique gifts for your girlfriend this Mother's Day, look no further than this customizable, engraved suncatcher!
Each suncatcher is individually handcrafted and features a floral design made of pressed flowers. If you would like, you can also choose for text to be engraved on the front and back of this pretty piece.
26. High-Quality Makeup
Spoil her with makeup brands she probably wouldn't buy herself. This eyeshadow palette from Urban Decay contains multiple eyeshadow shades that would look great on any woman.
If she's an amateur makeup artist, she'll love experimenting to see which beautiful tones of eye shadows suit her best.
Here are some more high-end options for her:
Tom Ford Foundation
Louis Vuitton Lipstick
27. Custom Mama Sweatshirt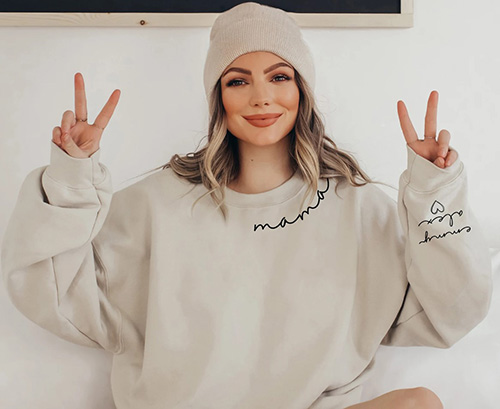 Every mama will always appreciate a new sweatshirt. Why not get her one with the names of her kiddos as an added bonus? Make sure she has something comfy to wear in the house or out on the town.
This will be sure to become her new favorite snuggly thing to wear.
28. Washer & Dryer Countertop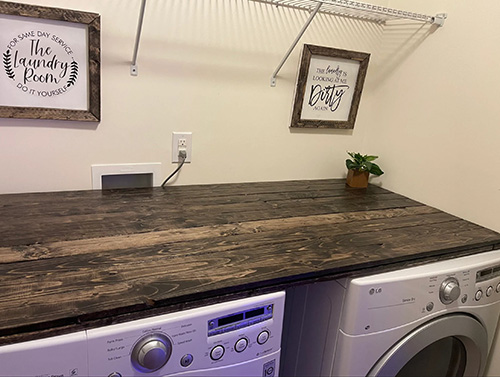 She probably has tons of laundry to do every week, so a wooden countertop to cover her washing machine and dryer can help her keep her laundry room perfectly organized — and looking good!
If her love language is "acts of service," she'll be sure to appreciate such a practical gift.
Related: Creatively Practical Mother's Day Gifts
29. Instant Pour Over Coffee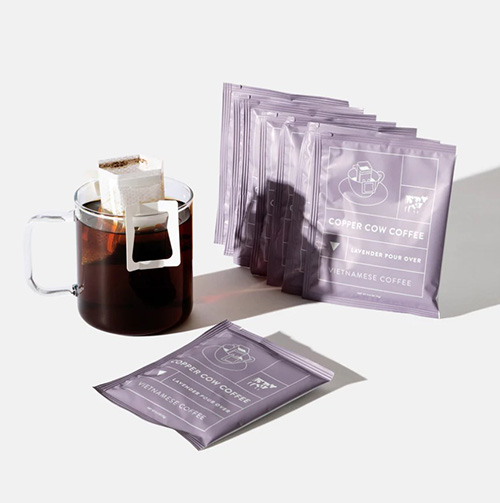 Busy moms need a good cup of coffee, and she's no exception. But she may not have time to grind coffee beans every morning! Get her a box of pour-over coffee packets from Copper Cow Coffee to help her wake up on the right side of the bed.
This instant coffee is available in many decadent flavors like Classic Black, Dirty Chai, and Salted Caramel. Plus, all of the coffee from Copper Cow is fairly and sustainably sourced, so she can feel good about her morning caffeine ritual.
30. Personalized Family Star Map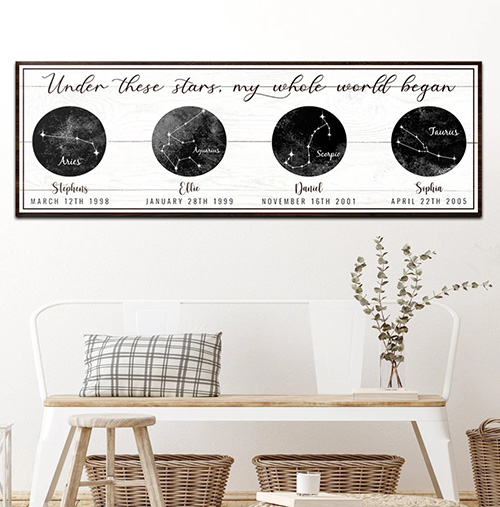 If she loves stargazing, these family star maps would make memorable Mother's Day gifts for girlfriends.
You can personalize her star map by featuring the names of her children, the constellations they were born under, and their birthdates. You can also choose any text that you want to be displayed at the top for a special message.
31. Mother's Day Gift Basket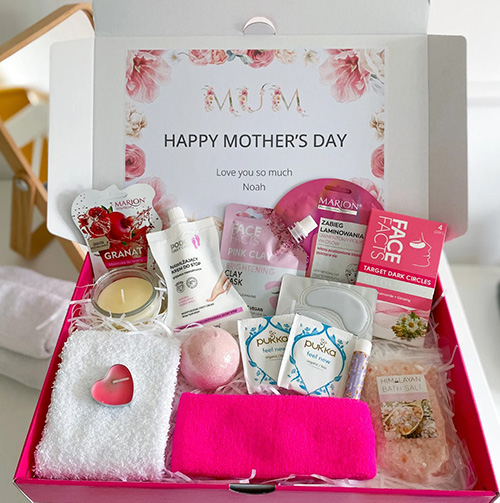 Make her feel like a queen with an indulgent gift basket. The basket can contain multiple products depending on which size you want to give your girlfriend.
But no matter which one you choose, it includes a face mask, candle, lip balm, and everything your girlfriend needs to treat herself after the full-time job of being a hardworking mama. She deserves it!
32. Best Mom Ever Custom Bird Feeder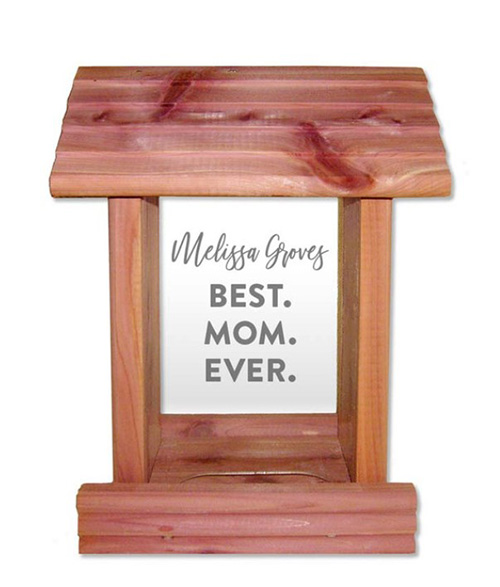 If she's an avid birdwatcher then this customizable, cedar wood bird feeder from Northwest Gifts will be an obvious winner this Mother's Day.
The text on the bird feeder is originally designed to feature her name and the words "Best. Mom. Ever." below, but you can add any text you like. Happy birding!
33. Books for Moms
Any bookworm loves a good volume for winding down, and if your girlfriend is just that, then why not get her something to read? Check out the options below to pick a book that'll brighten her day.
Or consider buying her a guided journal in the image above so she can record her story and reflect on her life!
More Mother's Day books she will love:
34. Pop-Up Mother's Day Card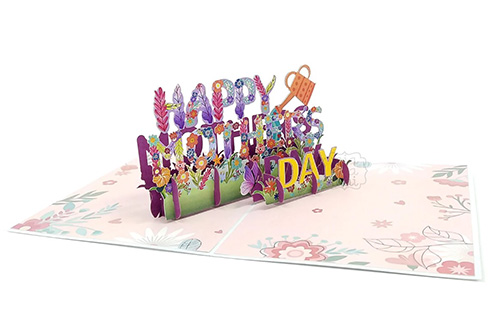 A greeting card is a tried-and-true gift option and a great way to show her you care, but many of them can be so bland.
This elegant pop-up Mother's Day card stands out from the rest and features a beautiful floral text reading "Happy Mother's Day" at the center of the card. She'll be sure to treasure such a thoughtful gift.
Looking for more affordable Mother's Day gifts for girlfriends? Check out these printable Mother's Day cards!
35. A Mother's Love Flower Bouquet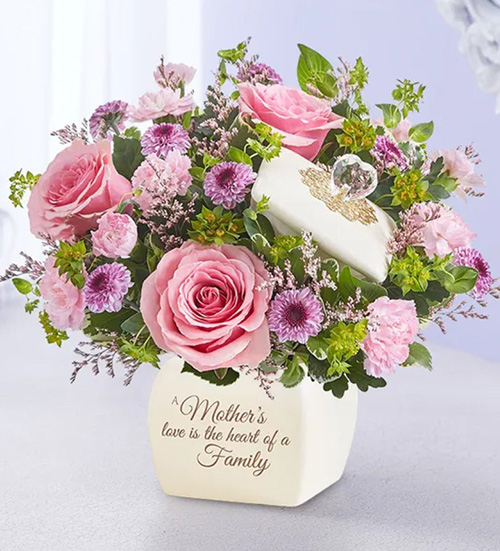 A bouquet of flowers would be the perfect traditional gift to show her your affection.
This hand-designed Mother's Love Flower Bouquet comes with pink roses, pink carnations, and different assorted flowers to brighten her Mother's Day.
Read Next: Best Mother's Day Gift Guide