Moms are so special and always deserve to be celebrated. Mother's Day is the best time to show that special lady how much she means to you.
But, let's face it, we moms can be hard to shop for. Doubly so when you need to send a gift that you can't give in person!
Our team has put together a unique gift list to help you choose the perfect Mother's Day gift to send this year.
You're welcome!
10 Best Mother's Day Gift to Send
Our website is supported by our users. We sometimes earn a commission when you click through the affiliate links on our website. Learn more here.
1. Digital Picture Frame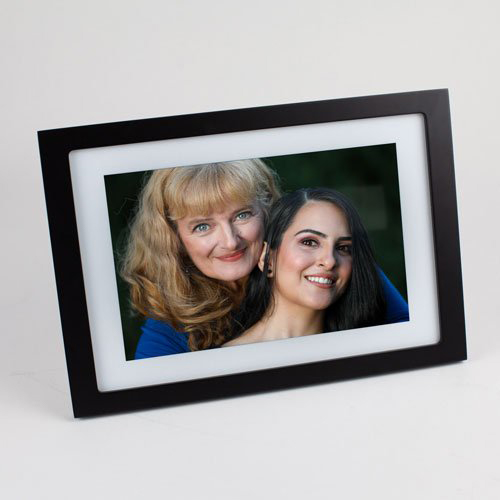 This is one of my favorite gifts on the list. You can email photos to the Skylight Frame, and they appear within seconds. Your mom won't miss any of life's important moments. Distance won't keep her away from those birthday parties or other special occasions.
For those of us who aren't so "tech-savvy," this is a marvelous invention. Skylight will let you know when you have new photos with a pop-up message on the touch screen. Swipe through your photos or even watch a slide show. Skylight Frame can hold up to 8000 digital images.
You have so many moments to share and memories to make. Why not start today?
2. Kid's Drawing Necklace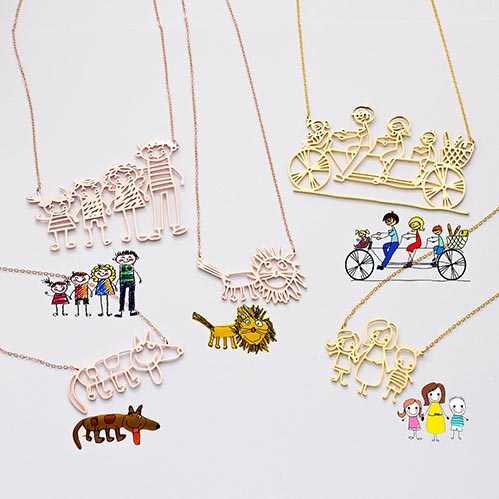 Oh. My. Gosh. What could be cuter than wearing your kids' artwork? These pieces are a one-of-a-kind wearable art; handmade from your submission.
These adorable pieces are made to cherish forever!
Any Mom would be delighted to receive this sterling silver, 18K gold, or rose gold necklace. An adorable way to display artistic treasures.
3. Revitalash Killer Lashes Collection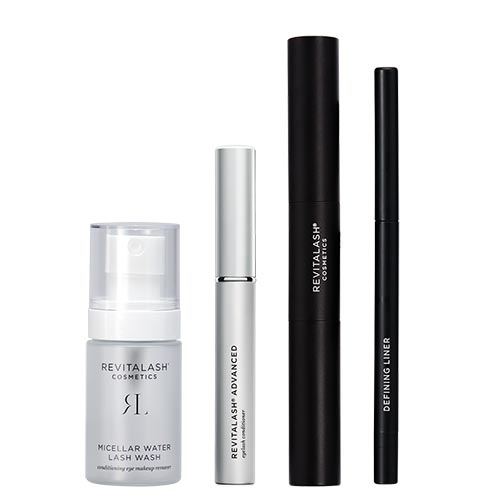 Even a busy mom wants killer lashes! This easy-to-use lash revitalizer is sure to please mom… and maybe your aunt, grandma, BFF…
No more false eyelashes; this beauty secret will help her grow those lush lashes she's been craving. Bring a smile to Mom's beautiful face that will be seen in her eyes!
4. Remember I Love You Mom
This cute jewelry dish will be a constant reminder of her children saying "Mom, you are loved" every time she places her jewelry in it.
It is an excellent addition to a nightstand, the kitchen, or bathroom sink. Where ever Mom takes off her jewelry is the ideal place to set this jewelry dish.
A gift she is sure to use again and again.
5. Personalized Bamboo Cutting Board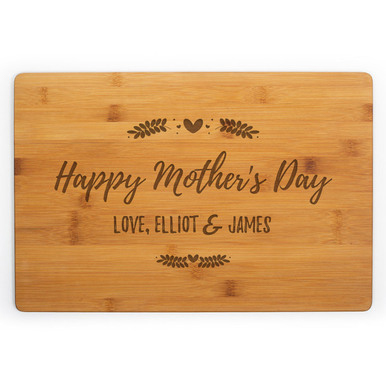 Let Mom know she's at the top of the list by personalizing this bamboo cutting board. No one can cook that particular dish like Mom (mmm… lasagna) so let her know how much you appreciate her culinary skills!
She will enjoy making your favorites and being reminded of how much you always enjoy them❤️.
Our cutting board measures 18″ x 12″ x 0.75″, the perfect size for any kitchen. This is the gift that Mom will use daily.
6. Rustic Sign for Mom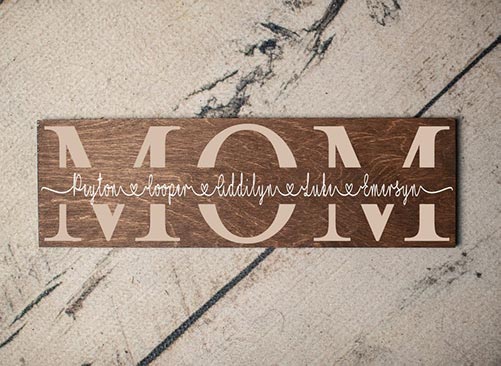 What mom wouldn't love this? This personalized family sign is such a great way to remind Mom of who loves her.
These signs are handmade to order. Each piece of wood is unique, with the grain and knots showing through the finished product..
Choose from three sizes to make your message loud and clear. Mom, we love you.
7. Wine Subscription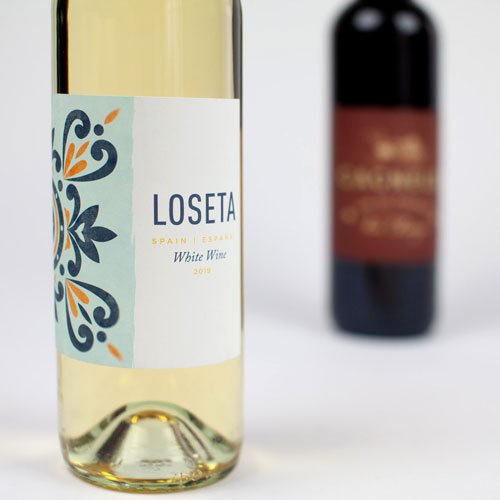 Help Mom relax after a long hard day. Whether she spent the day at the office or home doing laundry, she surely deserves a break – and a glass of wine.
So this Mother's Day, enroll her in a wine subscription! Let the team at the Wine Month Club pick a case of wine for her and your mom will thank you!
This collection of wines come from all over the world. Satisfaction guaranteed or your money back. Wine Month Club wants you to be as proud of the wine you serve as they are serving it to you.
Salute! Salud! Cheers!
8. Mother Daughter Custom Portrait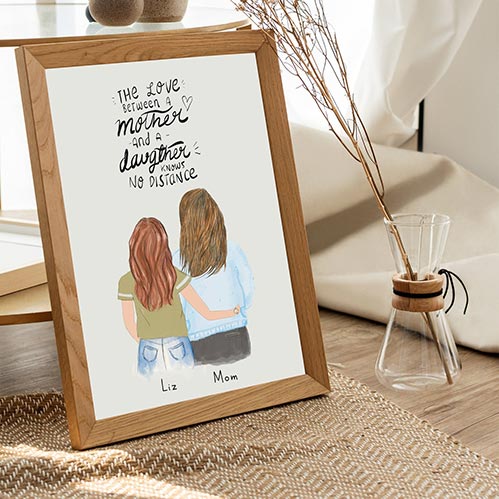 Here's a beautiful custom gift that Mom will treasure always. This handmade 8″X10″ picture will be a constant reminder of the bond you share with your mom.
There are many ways to personalize this gift. Place your order, supply your email, and you will receive the link for personalization! How easy is that? Easy, sure, but also a deeply meaningful gift that will touch your mom's heart.
Related: 8 Unique Mother's Day Gift Ideas for Hard-to-Buy-for Moms
9. Memory Box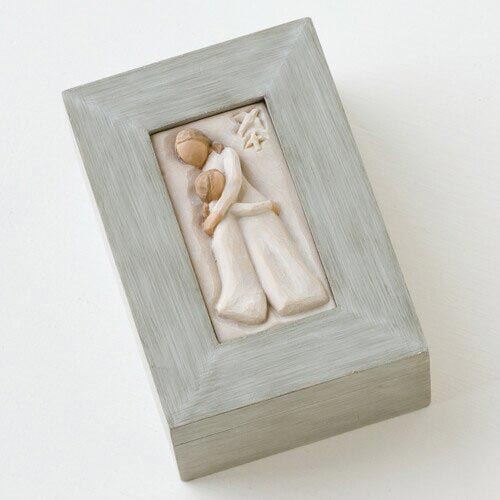 The hand-painted "Mother/Daughter Memory Box" is a gift to be held dear for years. Open the box and see this beautiful sentiment: "Protect and cherish; give wings to fly."
This memory box is a marvelous way to show the close bond between a mother and her daughter. And what better day to let her know than Mother's Day.
10. Mama Bear Tumbler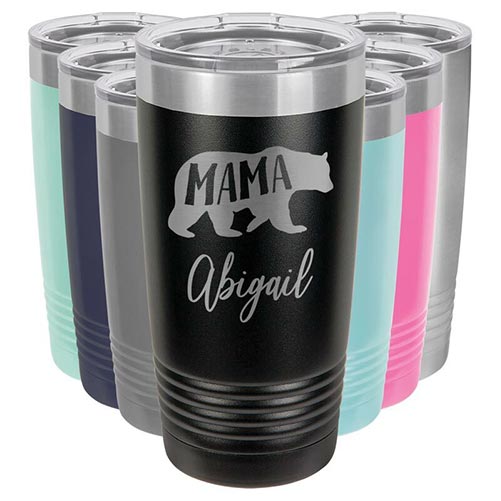 These laser-etched tumblers are the perfect gift for your Mama Bear! This double-walled, stainless steel tumbler comes in a variety of colors and you can personalize it with your mom's lovely name.
Comparable to the YETI brand, the Polar Camel products come out on top! They will keep your cold drinks COLD and your hot drinks HOT for hours on end. Mom will be able to sit back and enjoy all year long. How nice is that!
More Mother's Day Gifts for 2022
After all her hard work and sacrificial love, Mom deserves some extra attention and maybe a bit of spoiling. We've lined up some great Mother's Day gift ideas to send that show her just that.
3 Thoughtful Mother's Day Gifts
1. World's Best Mom Spa Box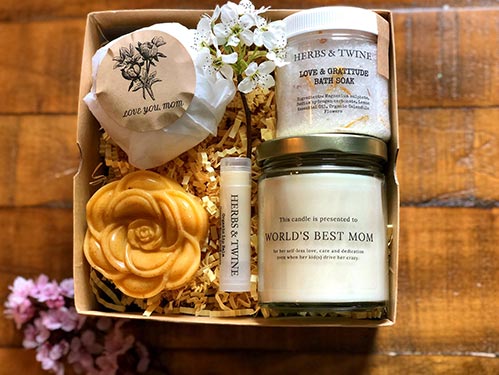 Give your mom the gift of relaxation; you know she deserves it. This luxurious set contains a candle, soap, lip balm, bath bomb, and a bath soak.
Just opening the box will engulf her in a wave of organic Calendula and lemon scents! What an excellent way for a hard-working mom to end her day!
2. Flower Delivery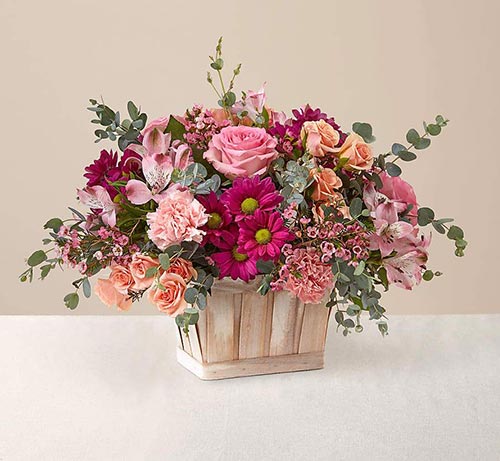 Flowers are a heartfelt gift for any occasion. These professional and fresh bouquets are not only a welcomed surprise, but a gift we know mom will love!
By browsing their extensive list of flowers, you will be able to pick out her favorite color or her favorite scent. Remind your mom that she is more precious than the most beautiful and rare flower could ever be.
3. Mom I Love You Heart & Key Charm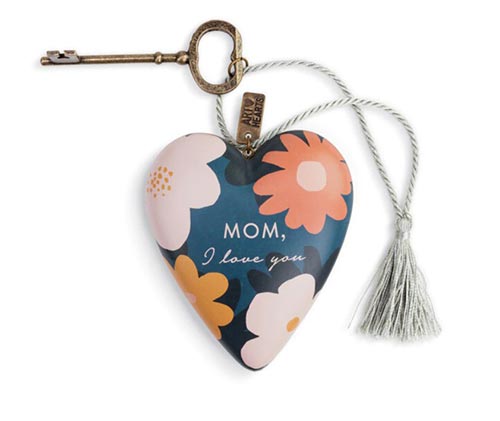 What a sweet reminder to Mom of your love. This cute "Art Heart" will be a treasured gift for years to come.
Also, the key fits into the back of the heart to form an easel for display. How universal is that! Mom can drop this in her purse or hold it in her hand. Regardless of how she decides to use this sculpture, she will always feel loved and special.
3 Best Gifts for Mother-in-Law
1. Wind Chime Bell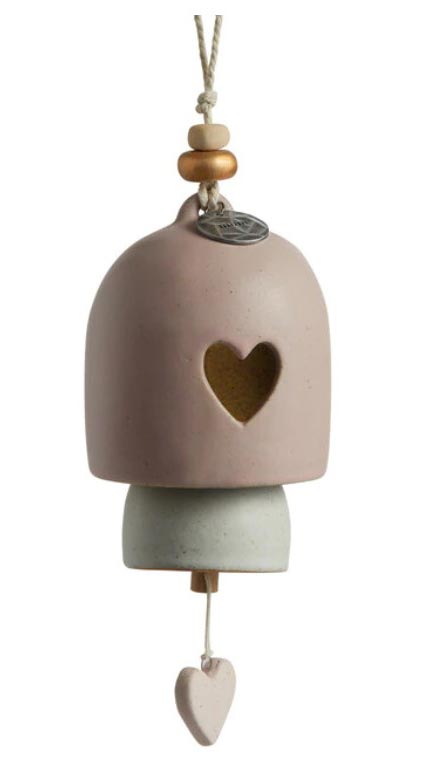 Give your mother-in-law the gift of beauty and relaxation. These artisan bells have a soothing and gentle ring. The Inspired Bell is a ceramic indoor/outdoor chime.
This windchime gift is a thoughtful way to thank your mother-in-law for all she means to you. This is a token of love she will hold dear.
Related: 10 Practical Mother's Day Gifts
2. Skin Food Beauty Products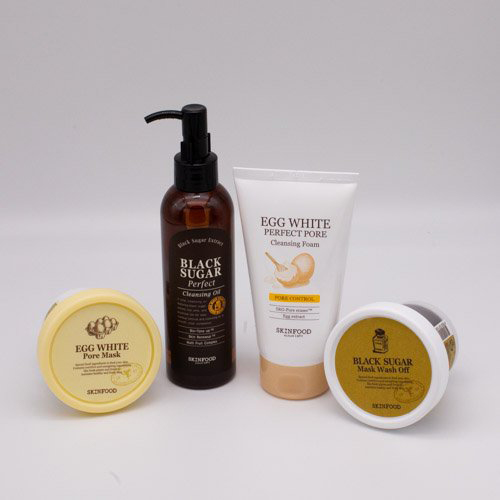 SkinFood- the name says it all. These lotions, gels, moisturizers, and their other products, nourish the body and soul. Pick out some personal gifts and watch your mother-in-law fall in love with them.
Their products are made with natural ingredients and NEVER tested on sweet animals. Buy with confidence. If for any reason you don't like these products, they have a customer-friendly return policy. That is a win-win if you ask me!
3. Best Mom Ever Bird Feeder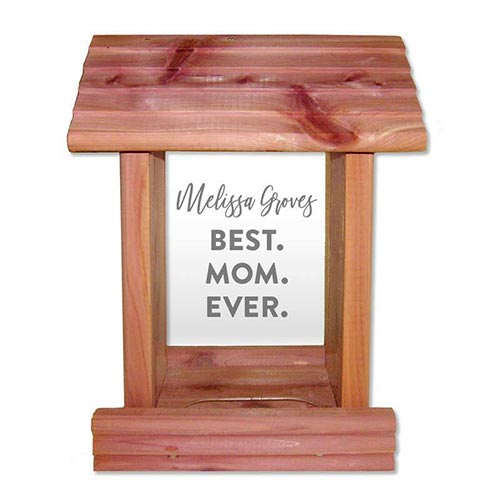 Best. Mom. Ever. Period. This birdfeeder is the ultimate gift for the birdwatcher in your life. These feeders are crafted from aromatic cedar and can be personalized on the acrylic window with a heartfelt message to your mom.
Every time Mom looks out the window and sees the birds feeding, she will be reminded of your love for her. This is a gift that will last for years to come.
Related: Lavishly Personalized Mother's Day Gifts
3 Lovely First Mother's Day Gift Ideas
1. Dear Mom Jar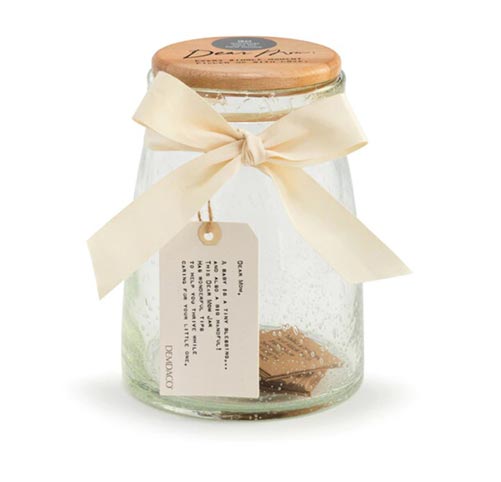 This Dear Mom Jar is a sweet gift to give to a new mom. The jar is filled with pre-written notes on the joys of motherhood. This captures the love and excitement that every new mom feels!
Crafted from high-quality materials and plenty of love. This is a wonderful way to welcome a new mommy to the beautiful club of motherhood.
2. Angel of Mine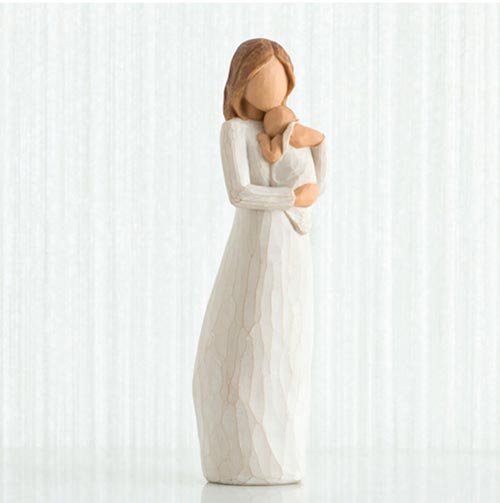 So loved. So. Very. Loved. These are the moments to treasure. The feel, the scent, and those sweet, warm snuggles are moments to cherish.
Willow Tree's hand-painted resin figure is a simple but beautiful reminder of these priceless times.
These sweet, precious times go by way too fast. Enjoy them and this exceptional sculpture.
3. DIY New Mom Survival Kit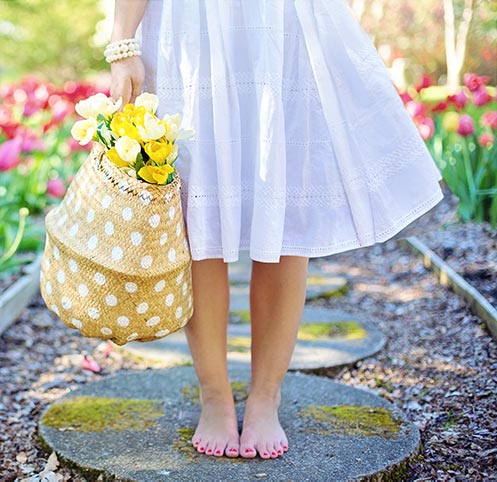 Can't decide anything from our list of gifts? How about making a DIY survival kit for that first-time mom? Below is a list of some thoughtful items to add to this kit-
Popcorn
Lip balm – tinted
Hair ties and comb
Healthy snacks
A compact mirror
A novel
Coffee and a mug – Being a new mom is exhausting.
Feminine hygiene products
Tucks pads
Motherhood is a hard job and somedays a thankless job. Let moms everywhere know they are loved and appreciated. We are raising the future!
View our Mother's Day shop for thoughtful cards and fun activities!
Read Next: 21 Best Mother's Day Gifts
Pin It