Is your best friend or military spouse heading off on deployment? Or is it perhaps one of your family members?
No matter who it is that you're saying goodbye to, the truth is that you and your deployed soldier are both going to hate being away from each other for so long.
But there's a great way you can make the parting a little less sorrowful! How? What can you do to make those long deployments easier?
I am glad you asked, because we've put a list together of some excellent deployment gift ideas for your favorite military members.
Our website is supported by our users. We sometimes earn a commission when you click through the affiliate links on our website. See our privacy policy & disclosures for more information.
Tips on Choosing the Perfect Deployment Gift
If you find yourself with no idea of what to give a soldier before deployment, no worries! We've got you covered. Here's a rundown of helpful criteria that will make your shopping a bit easier.
What makes a good deployment gift? Here are some great ideas to consider:
Make it personal.
Make sure it is "legal."
What will he/she miss the most?
What says "I love you" and "I miss you?"
5 Best Military Going Away Gifts
These are our very favorite picks of great pre-deployment gifts for your loved one.
These heartfelt, thoughtful gifts that are perfectly suited to deployment life no matter where he or she may be off to.
1. Personalized Pocket Token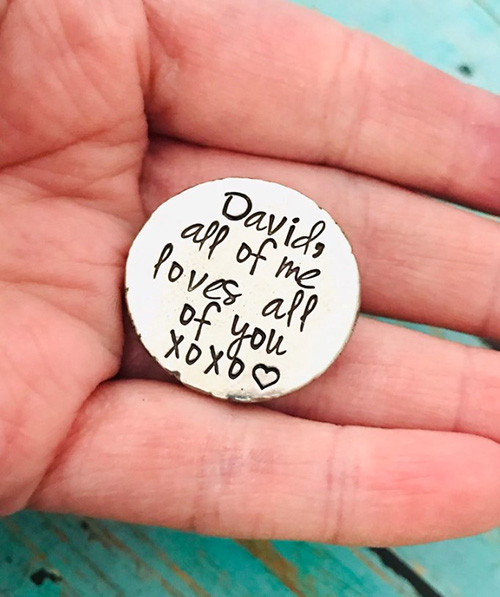 Coin collecting is a popular hobby among military personnel.
Whether it's military challenge coins, local currency from all over the world, or a unique love token like this one, coins make a small gift that can be taken with them anywhere.
He or she will love to keep this personalized pocket token as the centerpiece of their collection or take it with them wherever they go.
2. Personalized Journal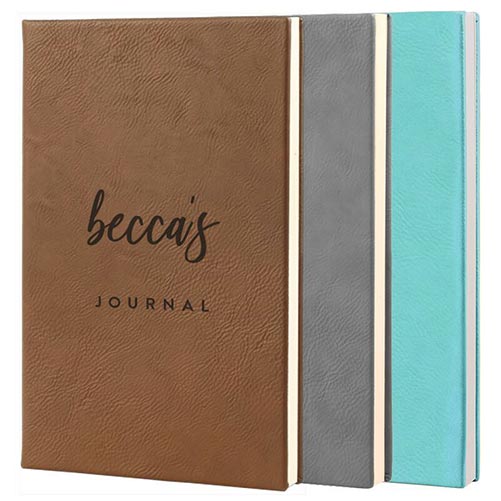 This personalized journal comes in three colors and your two lines of text.
Let him/her know your thoughts are with them by writing a little note inside before you gift it. Your loved one is sure to treasure this journal! They keep their daily lives up to date on the pages and will have unbelievable stories to share when they get home.
3. Photo Wallet Insert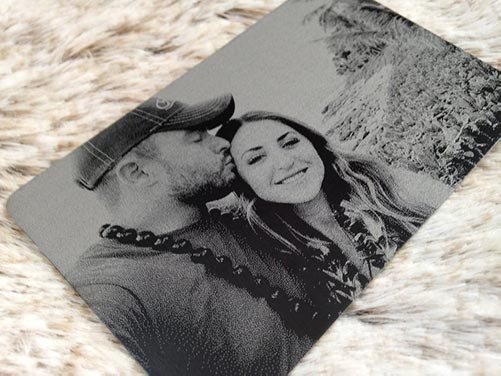 Here's a thoughtful souvenir that will last for years. Hand-made on adonized aluminum, this card measures 3 1/4″ x 2″. Personalize this insert with your picture or handwritten note to make it the perfect gift. Plus it's just the right size to slide into a wallet.
They will appreciate your love and sentiments on those long days and nights while they're away on their upcoming deployment.
Related: 100 Thoughtful Gift Ideas for Men
4. Storage Trunk Foot Locker
This storage trunk is a really good idea for military service members! It comes in hunter-green and measures 37.34 x 14.37 x 18 inches. Imagine everything that can be packed in here!
Durable and lightweight — just right for bulky, over-sized gear. Also cool, this trunk is airline-approved.
5. Personalized Pocket Knife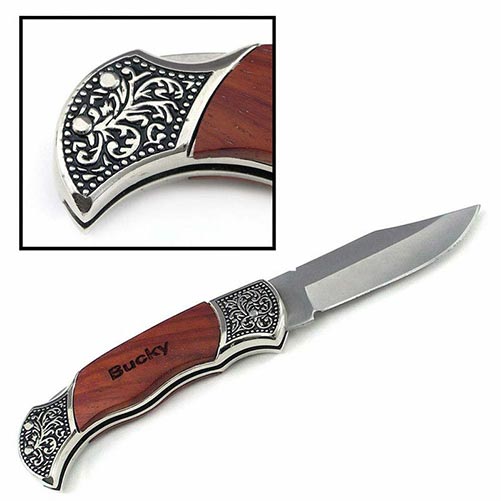 Our pocket knife is a great option for a man or a woman! Engraved with your loved one's name or logo, this knife is sure to please. 
A good sharp knife is always needed and appreciated.
The grip is made from Rosewood with a 3-inch stainless steel blade. Complete dimensions: 4-1/2″ x 1-1/2″ x 1/2″
Related: Military Gift Guide
5 Best Deployment Gifts to Send
If your loved one is already serving as a deployed service member, these are great gifts for deployed soldiers to lift their spirits a little bit and give them something to brag about with their entire unit.
6. Open When… Letters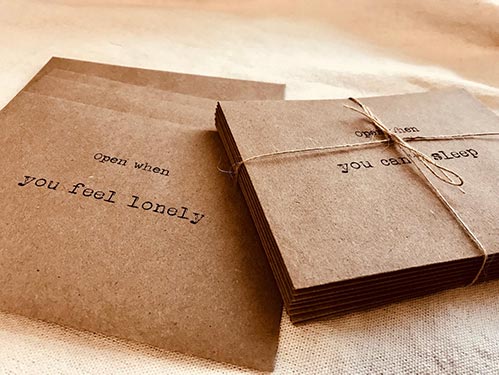 Just what your beloved will need at that faraway post — letters from you! At the top of each envelope, it will say "Open when…" followed by your own occasions. You can customize the envelope with your directions.
Make him/her feel special knowing that you are thinking of them by including these sweet notes in a military care package or on their own.
They are made from 100% recycled paper. The envelopes measure 5.75″x4.25″ (A2 envelopes) and should require a 41 cent stamp.
More: 10 Letter Ideas for Boyfriend in Basic Training
7. Hot Sauce Sampler Pack
This set of 30 hot sauces is sure to add some "spice" to his life! These sauces come from around the world and are mild to fiery hot.
This is a great gift idea that will bring tears to anyone's eyes. There are plenty of sauces to share…or not!
8. Beautiful Girl, You Can Do Hard Things Bracelet
This stainless steel bracelet is strong, just like the beautiful girl you are gifting it to! Military life is hard, but beautiful girl, you can do hard things.
Every time she looks at this token of love, she will know what she is capable of. It's the perfect deployment gift idea from mom or dad.
9. DIY Care Package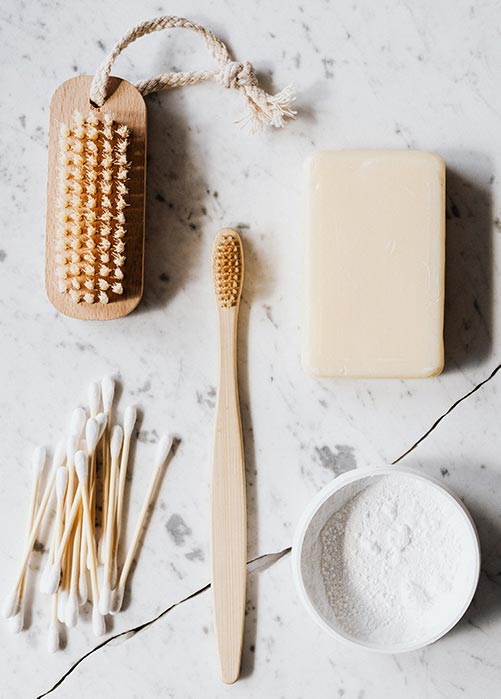 Love notes and letters from family
Fav candy/snacks (beef jerky is always a great idea)
Coffee
Tea
Personal hygiene care- unscented lotions, washes, deodorant, lip balm, etc
Small stuffed toy, for instance a small teddy bear with their child's shirt sewn around it, spouses perfume/cologne sprayed onto it, etc. Something special as a keepsake!
Personal photos
Books, puzzles, crosswords and other activities
Pens and pencils
Check our list below of the Do and Don't Send items.
Plenty more ideas here: Gift Baskets for Men
10. Love Letter Blanket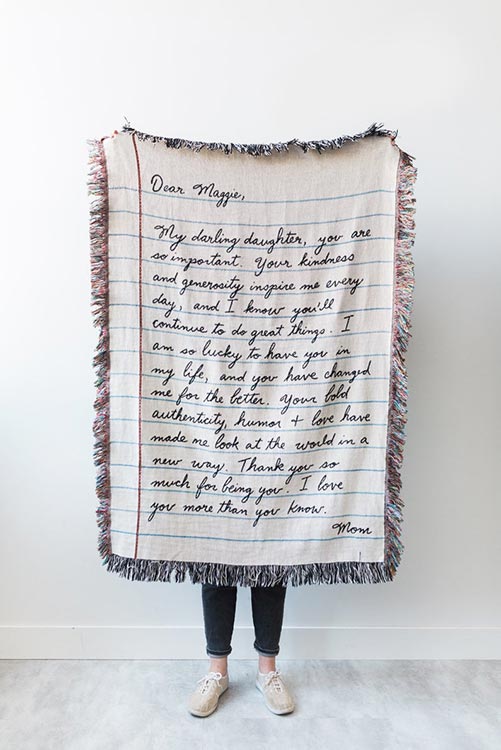 A truly unique gift idea! Each time your loved one snuggles into this blanket, your love will be wrapped around them.
This hand-made cotton blanket comes in three sizes to choose from. Make this extra personal by using your own handwriting or select the handwriting font.
This gesture will always be cherished! It's one of our very favorite gifts for soldiers being deployed.
Bonus: Photos
Photos are always one of the most meaningful deployment gift ideas. Here are some ideas!
Digital Picture Frame
This is an all-time favorite gift! There is no better way to put a smile on anyone's face than to share pictures. The Skylight Digital Frame is so easy to use. Download pictures right to the frame instantly!
Using the Skylight Frame is the next best thing to actually "being there." Your sweetheart won't miss any moments while he/she is away on deployment. You can send the fun to them.
This digital frame is easy to set up and use.
Mini Photo Albums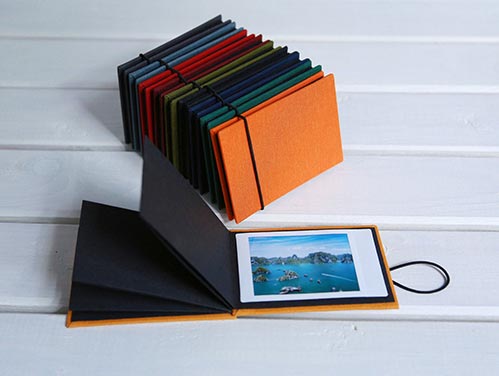 These mini-photo albums are a cute and fun way to keep pictures safe and organized on that long deployment. These albums are small and can be packed into any size bag.
Select from two sizes and numerous colors. You have an option for personalization too.
Digital Art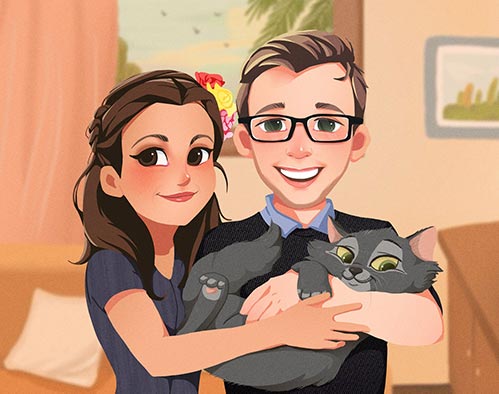 These are hand-made Disney-style portraits, and they are spectacular. An enjoyable way to capture "the moment" with your loved one. Show off that special photo by turning it into a piece of art.
You will receive a downloadable JPEG file that can be used digitally or for a high-quality print.
Like this idea? Check out these other art styles that you may fall in love with-
What to Send (and What Not to Send) On Deployment
You want to send your loved one a care package. Read on to find out what IS, and ISN'T allowed.
Please Send!
Sunscreen
Hand Warmers
Sewing Kits
Soaps
Deodorant
Playing Cards
Pencils and Pens
Underwear/Socks
Books & Magazines
Protein Bars
Favorite Seeds
Beef Jerky
Chips & Snacks
Powdered Drink Mix
Small Portable Fans/Heater
Feminine Hygiene Products
Toothbrush/Tooth Paste
Cotton Swabs
Tissues
Comic Cutouts from the Newspaper
Everyone will enjoy these items. Send lots and send often!
Please Do NOT Send
Aerosols Products
Perishable Foods
Alcohol or Drugs
Carbonated Drinks
Nicotine
Lithium Batteries
Fireworks
Sending any item on the "Please Do Not Send" list will just get him/her in trouble. And you definitely don't want to do that.
Now that you have seen our list, the hard part is just starting- because now it's time to make a decision on which gift is the right one. Have fun.
Read Next: Best Military Boyfriend Gifts