Finding the perfect gift for your data scientist friends shouldn't have to be, well, a science. At least not on your end.
When it comes to this concrete-thinking, evidence-based bunch of data scientists, analysts, and loveable nerds, they can be a quirky and surprisingly hard-to-please bunch!
So how are you supposed to nail down that gift? Talk about a well-defined niche, right? Well, we searched far and wide in our databases to pinpoint 25 of the most amazing data-themed gifts for data scientists, data analysts, and data nerds. Don't worry. We've got you.
Data Scientist Gifts
Our website is supported by our users. We sometimes earn a commission when you click through the affiliate links on our website. See our privacy policy & disclosures for more information.
1. Custom Engraved Bird Feeders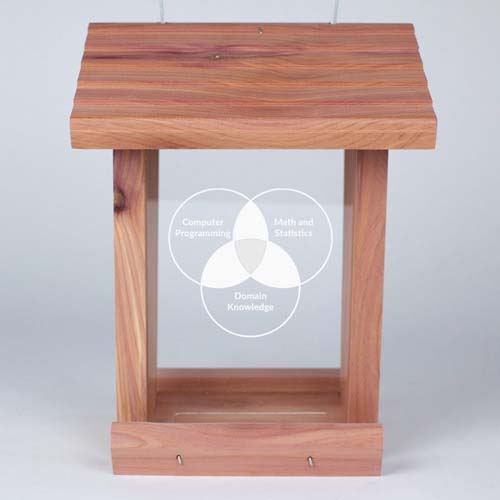 Have this sturdy and good looking bird feeder engraved however you like best! Make it silly or sweet, or just stick with the basics: their name and title. Whichever way you go, this cedar feeder (say that five times fast) is a real keeper.
The size keeps a generous amount of seed so they aren't always filling it up, and your data scientist can relax on their day off and enjoy some serious bird watching.
Like the Venn diagram? Click Here to download it for free!
2. Galton Board Probability Machine
Physics lovers: unite and rejoice! This Galton board will amuse and delight scientists everywhere with steel beads and pegs that'll just make their hearts happy. It's math in motion. Who doesn't love that?
I mean… maybe the average Joe won't get it, but science nerds will bask in its glory.
3. Data Scientist Enamel Pins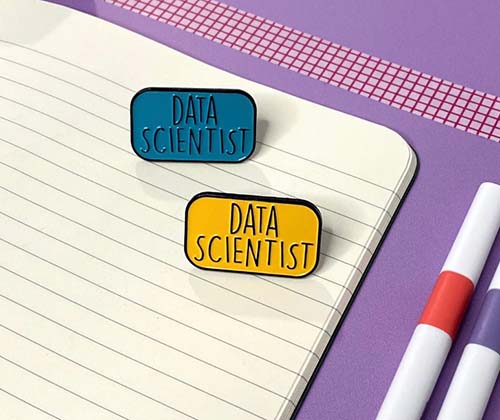 These cute little pins make the most adorable gifts! Colorful and bright, they can be pinned on everything from their backpack to their suit jacket. A sweet and personal gift that is sure to make them smile.
4. Storytelling with Data
The power of storytelling, but in data-type terms! Your data scientist will love this intriguing and unique book. Go beyond the boring and into the exciting world of data storytelling. Visual stories are where it's at when it comes to getting your point across. One of our favorite gifts for data scientists on this list!
5. Mini Desk Vacuum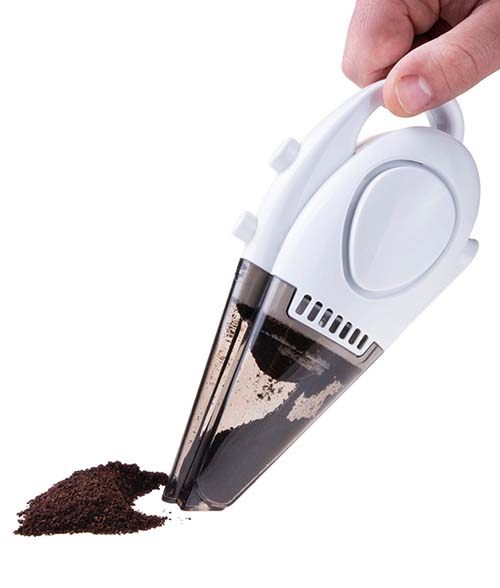 Sure, it seems a bit silly. But honestly, crumbs in your keyboard? Ugh, the worst! A tidy desk helps tidy up your mind, right? Now they can study, write papers, and do their data entry all while staying clean and organized with this super nifty desk vacuum.
Related: Best Gifts for Statisticians
Data Analyst Gifts
6. Logitech MX Master 3s Mouse
This mouse is perfect for those nose deep in excel sheets and analysis software. With the extra scroll on the side and supplementary buttons, navigating their spreadsheets will be much easier. Well-crafted ergonomics make this little product something that analysts won't know they need until they have it! And at that point, it's priceless.
7. I'm Silently Creating a Spreadsheet for That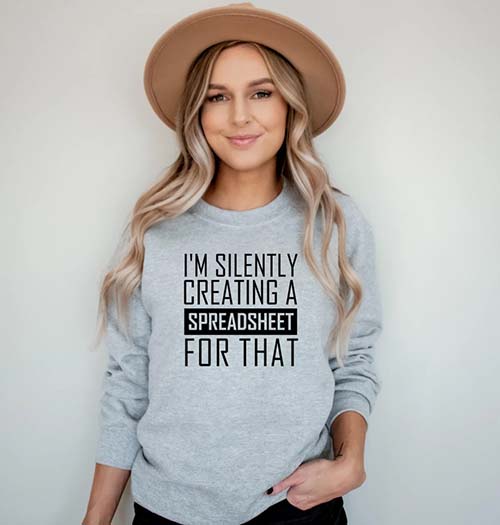 This fun and comfy sweatshirt is clever and witty, but oh-so soft! It's available in a ton of colors and you can order sizes Sm-2XL, making it the perfect choice for any of your data nerd friends. They'll love the looks they get — especially from co-workers who just get the humor.
8. Neck & Shoulder Massager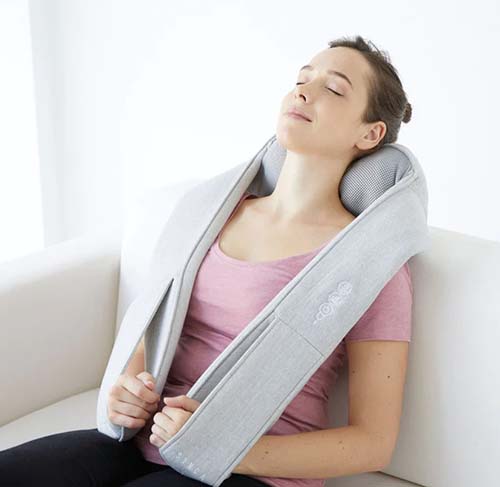 Nothing makes you roll your shoulders and neck at the end of a long day more than having had to sit at a desk staring downward. It's no joke how sore and knotted you can get being a data scientist.
This neck and shoulder massager is here for the rescue! Give them a bit of much needed pampering with this stellar massager that'll be the highlight of their evenings.
9. Spreadsheet Shortcut Mug
This large handled mug is such a great gift! It's dishwasher safe, will hold their precious coffee or tea all morning, and is loaded with all the spreadsheet shortcuts they need to know. Well, let's face it — they know it all by heart, but it's fun to show off to other people, right?
Those silly peasants who don't know how to use shortcuts for spreadsheets. Pfft.
10. BOOX Note Air E Ink Notepad
Perfect for those who want the ability to share their meeting notes easily without losing the touch of writing on paper. This BOOX Note Air E Ink Notepad is here to save the day and make their note-taking and paper writing a breeze. It's impressively thin so it's easily transported to school or work, and the adjustable front light makes readability a breeze.
Data Engineer Gifts
11. Best. Data Engineer. Ever. Personalized Tumbler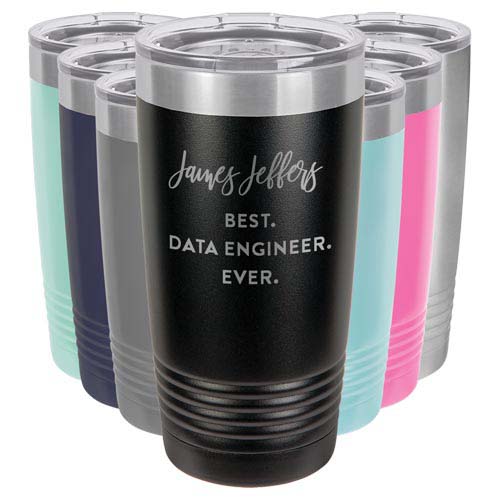 Leave no doubt in their minds who's the best data engineer ever with this funny and complimentary tumbler. Personalize it however you like (but we like our idea). They come in a variety of colors and the vacuum seal means it stays hot or cold for hours upon hours. Keep those busy data scientists hydrated — we need them at their best!
12. Blue Light Glasses
Protect their baby blues with these blue light glasses! They'll be an absolute life (and vision) saver for those times when they're burning the candle at both ends. Which is just about always. Ultra lightweight and stylish, to boot! These are a necessity and yet still a fun gift that will be totally appreciated.
13. Wine Labels for New Engineer Jobs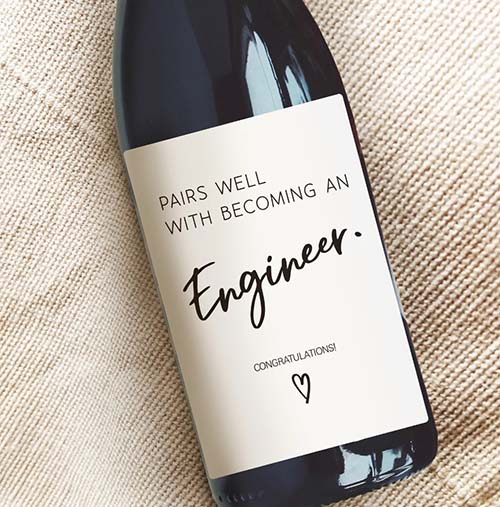 These clever wine labels for new engineers are the bee's knees! All their coworkers or fellow graduates will want one too. An inexpensive little gift that really shows off their hard work in a fun and creative way. Don't forget to include a bottle of their favorite vino.
Related: Funny Graduation Gifts
14. Super-Sized Stress Ball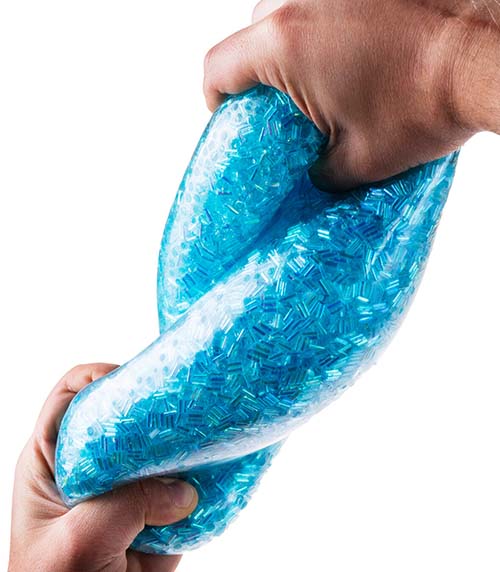 What's more relaxing and oddly satisfying than crushing a bunch of ice? We know, it's hard to think of anything… This super-sized stress ball is perfect after a long day of nerve-wracking situations. Chill out and crush it!
15. Portable Monitor
This portable monitor is seriously going to come in handy for all that studying, writing, research, or even just good old gaming during their free time! If they know what that is…
It has Eye Care technology, stunning visuals, a 3-in-1 interface, and blue light filters. That's just a few of the plusses you'll get when you purchase this incredible monitor.
Data Architect Gifts
16. Salesforce Architect's Handbook
It's like a blueprint and a must-have handbook all rolled into one! And you thought your favorite scientist or data analyst couldn't possibly get any smarter — you thought wrong. With this handy and in-depth book on their shelf, they'll be even more big-brained than before (leaving us mere mortals in the dust).
Written in straight-forward language, it jumps right in from page one to help kick start their career and push them to be the best they can be in their field.
17. Digital Picture Frame
Help them decorate their new office with sweet photos of their family, friends, or what they love most — science! This digital picture frame is just the thing for a busy scientist who doesn't want a collection of old-fashioned photo frames cluttering up their desk and gathering dust. 
They can add in all the photos they want, or you can do so as a fun surprise each month/week/day. All you need is the email and they'll upload in moments.
18. Commodore 64 Necktie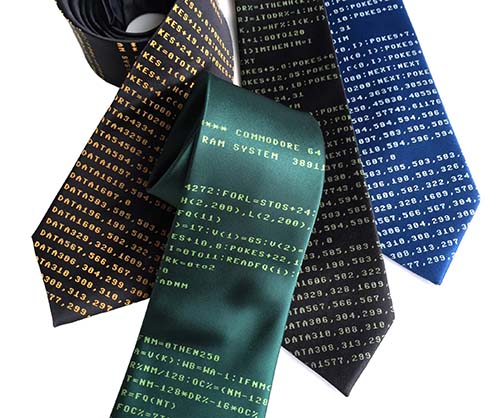 This geeky tie is going to be the hit of the office party. You'll want to get one in every color to stay matched to perfection! Making science attractive again: that's the idea here with this fun tie. Computer nerds from the 80s especially will find this accessory totally rad. It's tubular!
19. Self-Heating Ceramic Mug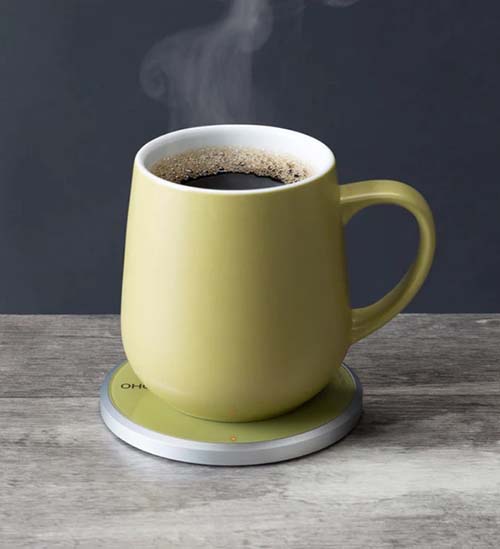 Who wants to reach for a sip of that caffeine-filled brew during a busy day at work, only to realize it's gone stone cold? Not us. This super cool, self-heating mug not only looks stylish and is the perfect size, it actually keeps your coffee or tea nice and warm. No matter the temperature of the office or how long you ignore it!
But wait, there's more — it also charges your phone. We'll take three, please.
20. Out of the Office Vacation Package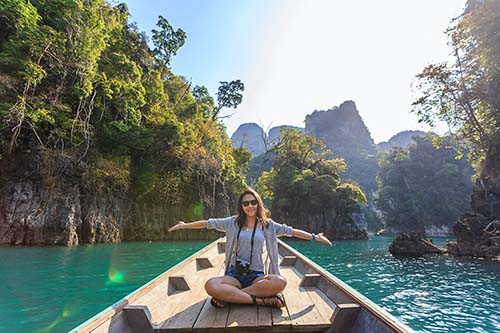 Get them out of the office and away from the screens for some much deserved and needed R&R. They'll be blown away by the package of your choice, and will love making memories with their family all thanks to you. What a superior gift giver you are — we're so proud! Who knows, maybe they'll take you with… wink wink.
You can choose an "experience," or a "get-away" package. Whichever you choose, they're bound to be pleased as punch.
Data Nerd Gifts
21. Is It Pronounced Data or Data?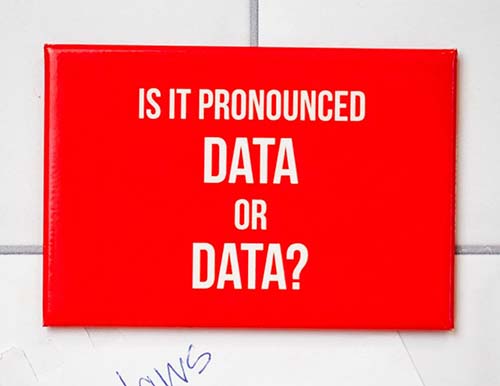 Ahhh, the ever popular question. Tomato, tomahto. Potato, potahto. This fun magnet will hold up their notes, grocery lists, reminders, or photos on their fridge or any other magnetic surface. Their house guests will get a kick out of it too. And with such a little price tag, you can get one for all of your coworkers!
22. Casio Calculator Watch
With all the math they have to do, they may nerd out a little too much over this watch… nah! Such a thing isn't possible. This super fun Casio calculator watch not only looks amazing, but it's also phenomenal what it can do! Water resistant, a full calendar up to the year 2099, elapsed split time, 8-digit calculator… What CAN'T this baby do?
Related: Best Gifts for Math Teachers
23. Copper Cow Coffee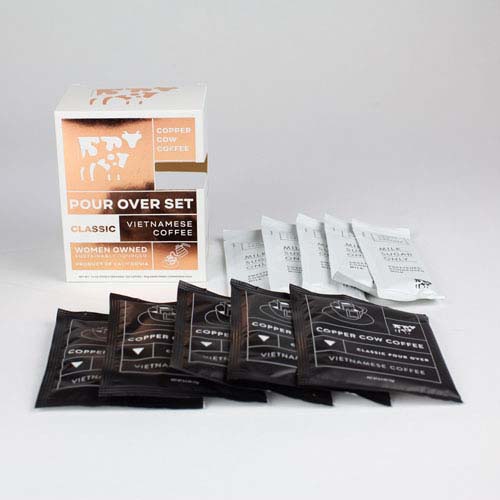 When they are eyes-deep in a data solution, there is no time for making coffee! Help them keep their energy up with delicious copper cow coffee, and their completed deadlines and happy tastebuds will thank you. Get them a full subscription, or put together a cozy and yummy gift box.
These pour over packets are NOT your average cup of instant Joe. In fact, they may never go back to a drip machine or an overpriced coffee stand ever again.
24. Custom Caricature Photo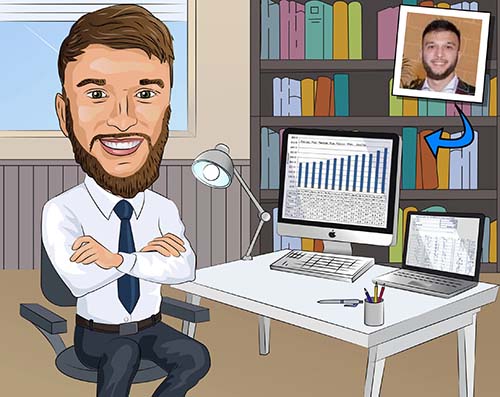 Who ever said data scientists don't have excellent senses of humor? Bring that side out with a fun, custom caricature photo of themself. They will laugh each time they see it and want to display it proudly at the office for all to enjoy. Talk about one of a kind! They don't get more personal and unique than this.
25. Customizable Bottle Opener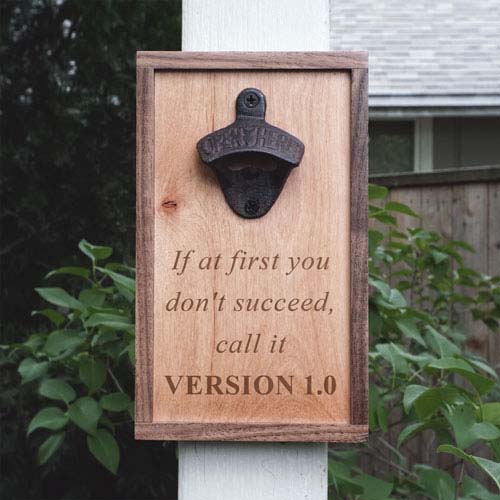 Walnut and alder wood are the backdrop — your friend's name, title, or logo are the stars! This bottle opener is customized however you like best. Go with something along the lines of Best Data Analyst Ever, Science is My Love Language, Steve Tyson, Data Nerd… The sky's the limit! They'll have this quality made, rustic bottle opener for years and years to come.
Read Next: Best Gifts for Programmers, Coders, and Software Engineers