Statisticians are professionals that apply statistical methods and models to practical problems. They gather, analyze, and interpret data to aid in many business decision-making processes.
Whew! That sounds like a rough job. Don't you think the statistician in your life could use an "I appreciate you" gift?
Well, luck is on your side because we have put a great list together of math gifts and algebraic surprises for your special statistician.
As you browse and shop through our ideas, we hope you're inspired to find the perfect gift.
The 10 Best Statistician Gifts
Our website is supported by our users. We sometimes earn a commission when you click through the affiliate links on our website. See our privacy policy & disclosures for more information.
1. First Coffee Then Data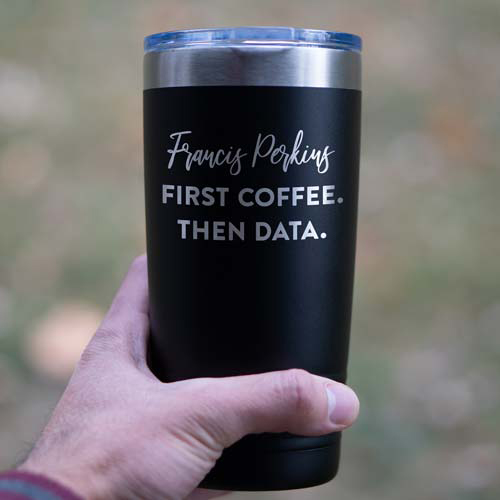 Our personalized tumblers are a big favorite. This is a fantastic way to honor your favorite statistician.
Pop in her or his name, then a good quote like "BEST. STATISTICIAN. EVER." or – as you see above – something like, "FIRST COFFEE. THEN DATA."
These Polar Camel tumblers are similar to the more expensive brand-name tumblers. Their look, quality, durability, and performance are all equal. These mugs keep their cold drinks tasting and feeling icy, while their hot drinks will stay steaming for hours.
We offer your choice of stainless steel along with six additional vinyl-wrapped colors. Choose from black, gray, dark blue, light blue, pink, or teal.
2. Show Me the Data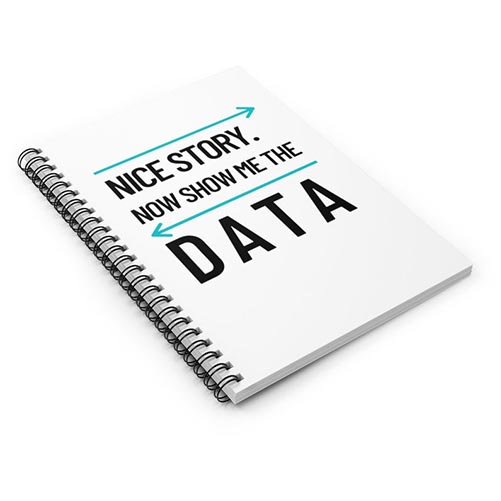 You can let your brilliance in gift-giving shine with this cute design. With this notebook, your stats person will always be able to emphasize the importance of data in decision-making.
This hand-made, college-ruled notebook is a nice addition to anyone's work tools. They can keep all of their notes and doodles close at hand to share at the next big meeting.
Related: Personalized Journal in Gorgeous Leatherette
3. War on Statistical Significance
The "threshold p-value" is the arbiter of statistical significance. The author is waging a vigorous intellectual war on the ideas of a threshold p-value and statistical importance.
This book will fascinate statisticians searching for a modern view of the study of relationships between variables in scientific research.
The book also addresses the ideas of a relationship between variables, a scientific hypothesis test, and the "replication crisis" in some branches of scientific research.
4. Coffee and Spreadsheets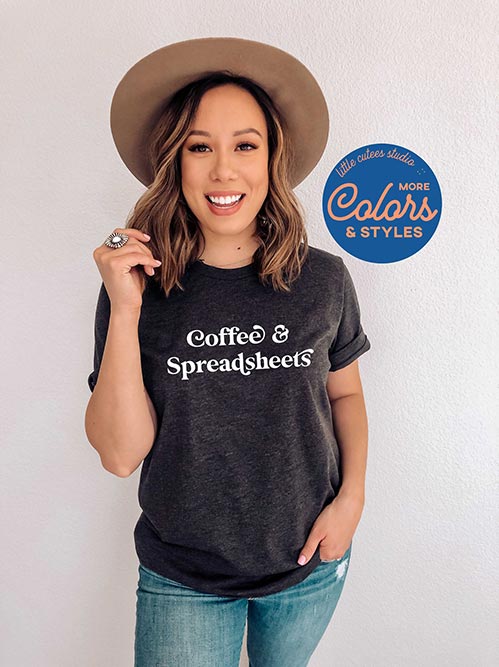 Comfortable and casual is a great description of this unisex, cotton-blend T-shirt. Perfect for the day off, just relaxing with a cup of coffee and going over those spreadsheets!
Choose from long sleeve, short sleeve, or racerback. There are numerous colors to choose from. This graphic T-shirt is a thoughtful and fun gift.
Related: 21 Best Gifts for Programmers, Coders, Software Engineers and Devs
5. Stegonormalus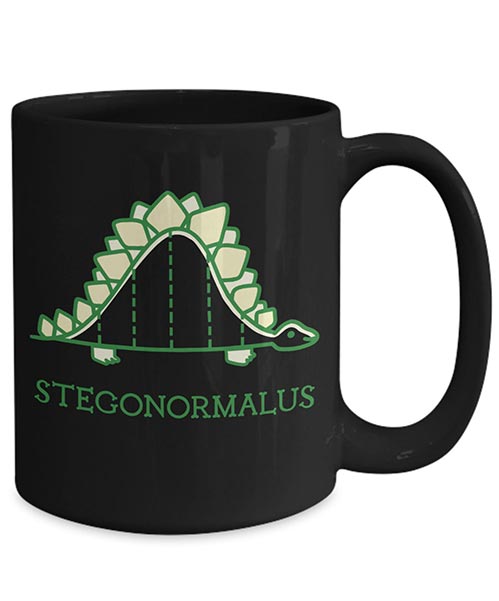 As someone famous once said, "If it doesn't have statistics or dinosaurs on it, I don't want it." At least I think someone famous said that…
Well, in any event, if those are your feelings as well, this coffee mug is for you!
They will think of you every time they use this hand-made ceramic mug. This "pun" math mug will be used and enjoyed often.
The nerdy mug is dishwasher and microwavable safe – the print will never fade, no matter how often it is used.
6. Monthly Clubs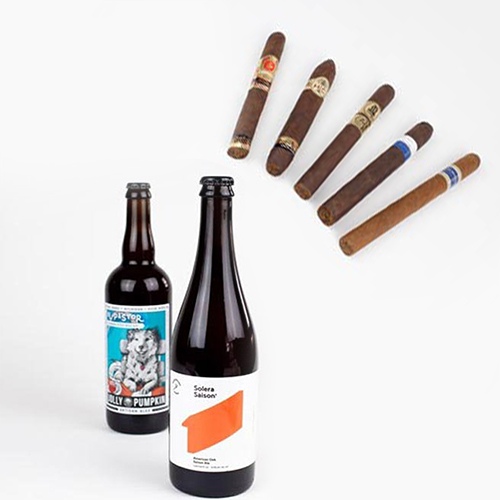 Sign your loved one up for the Microbrewed Beer of the Month Club, The International Wine of the Month Club, or how about The Premium Cigar of the Month Club. The recipient would greatly appreciate any or all of these clubs.
Only the best selections are sent out every month. Products are all of the world's best, without ever leaving home to try them.
Want to see for yourself? Check our Rare Beer Club Unboxing Review!
7. Personalized Statisticians Bottle Opener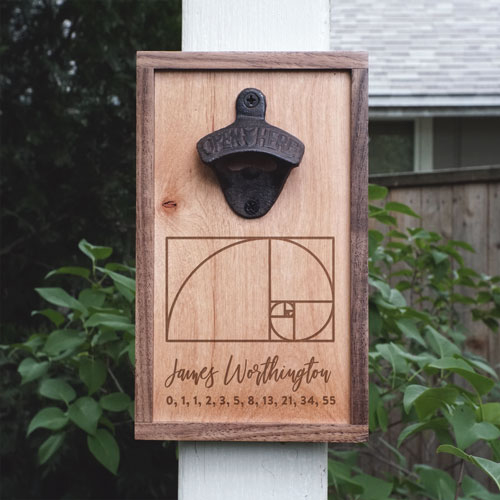 Our fully customized bottle opener is a great addition to any home bar, back patio, or game room. Help your family relax with a nice cold soda or beer.
Attach this walnut and maple bottle opener to the wall or use it as a portable bottle opener. Either way, it is a gift that will be appreciated time and again.
8. Beta Distribution Sticker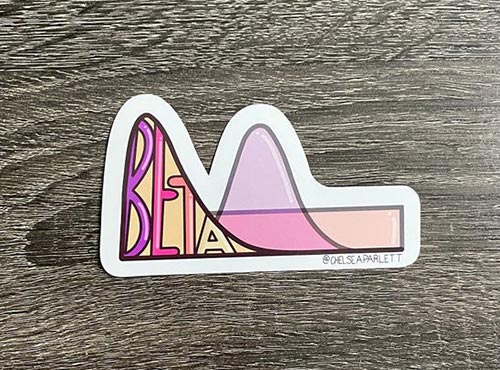 This hand-made vinyl gloss sticker comes in three sizes. In all probability, your special statistician is going to love this sticker!
A cute little decoration; adds a bit of color where ever they put it.
Related: 17 Creative Gift Ideas to Surprise and Delight Someone Special
9. Blue Light Screen Filter
Help keep the headaches and eye strain down! This anti-blue screen protector panel is suitable for computers, televisions, and other monitors.
The blue light blocking screen protector filters out up to 88% of blue light. This prevents computer blue light damage to the eyes, reduces eye strain, and prevents vision loss. The anti-blue light screen filter is made of Acrylic, with 95% light transmittance; it will not darken your computer screen.
This is a gift that lets you really enjoy your screen time: no more dry eyes, headaches, or eye strain.
10. ABC's Statistics Posters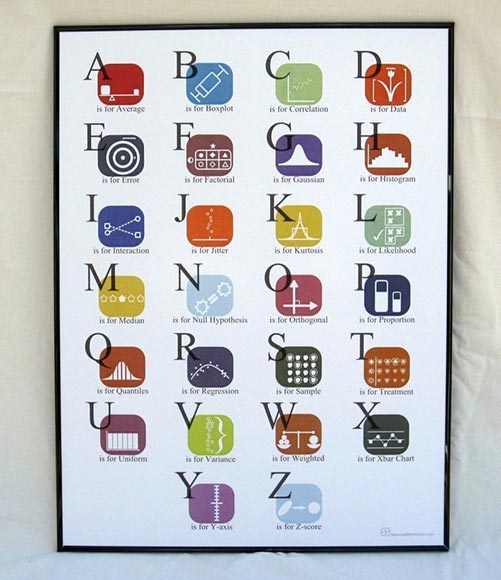 We all think of numbers when we think of statistics, but letters are important too.
This poster adds a splash of color to your room, and it also introduces 26 basic statistical concepts, one for each letter of the alphabet.
This hand-made poster is suitable for framing and will add some fun to any office wall.
Now that you have read through our list, we are certain you will find something of interest for the statistician on your list.
Read Next: Best Gifts for Data Scientists & Analysts