Today we're taking a look at some great gift ideas for neighbors moving away.
It's hard when your favorite neighbor decides to leave! How selfish of them not to take you with, am I right?
In all seriousness, it can be a trying time for the both of you. They have to pack a U Haul, you have to wonder if the new guys moving in will let you use their trash can occasionally. They have to downsize, you have to find a new person to borrow tools from.
It's stressful all around!
But you can make it a little easier with the perfect gift. Our gift experts have curated thirty-five of the most meaningful gift ideas for those special people, and we're here to give you reasons why each one just might be the right gift for your neighbors who are moving away.
What do you give to a neighbor moving away?
You want to give something thoughtful. A farewell gift that they'll not only appreciate, but will also be able to use in their new home and that will leave a lasting impression.
At the same time, you don't want it to be so big or unwieldy that they'll have trouble packing it.
So think of memories you've made together. Picture frames or albums, housewarming gifts, recipes, even just a hand-written card of all the things you'll miss about living in the same neighborhood.
Best Gift Ideas for Neighbors Moving Away
Let's start with some of the very best moving away gifts for your good friends aka favorite neighbors.
Our website is supported by our users. We sometimes earn a commission when you click through the affiliate links on our website. See our privacy policy & disclosures for more information.
1. Personalized Cedar Wood Bird Feeder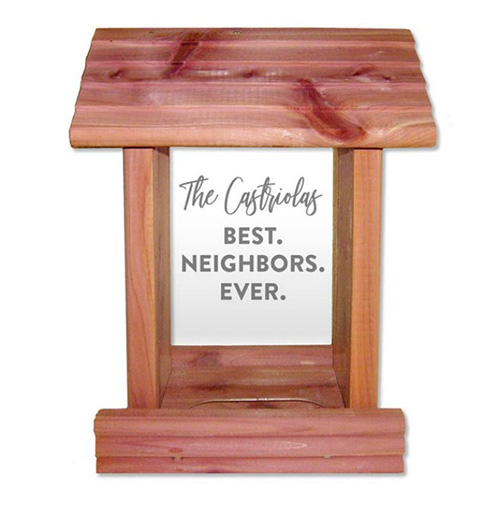 Their new house will feel instantly like home when they have a charming and personalized cedar wood bird feeder to hang outside!
This one is so pretty, and being handcrafted in Oregon it's sturdy, too (just in case those pesky squirrels decide to have a buffet). You can simply have it engraved with their names, or something like "Best Neighbors Ever."
2. Custom Photo Album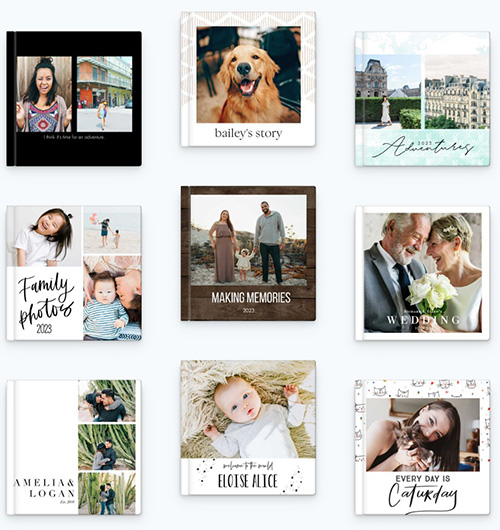 This custom photo album is just the thing, and would make a great goodbye gift! It combines sentimentality with practicality. Plus you can customize it from cover to cover for a wonderfully personalized present.
Throw in some recipes, too, or ticket stubs from concerts/movies you attended together. They'll love flipping through it again and again when they're feeling a little homesick.
3. Never Too Far To Drink Together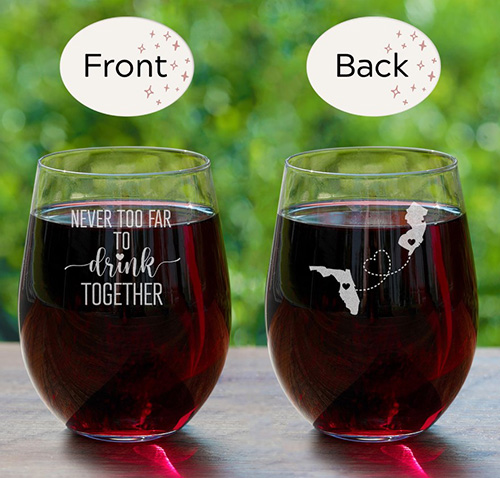 When it's your absolute best friend moving away to a new town, the pain runs deep! You both need something to cry into, and this adorable set will bond you even from states away. How cute is it, too?
A unique gift idea for you and your bestie. *scuttles off to order one asap*
4. Split House Map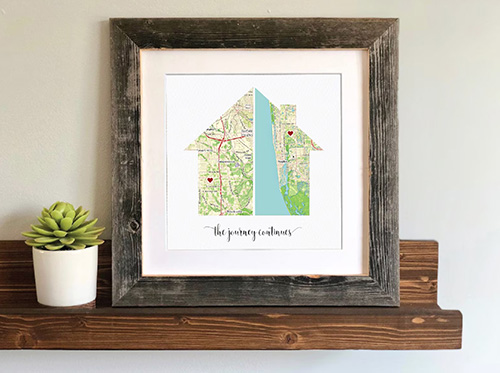 For their new place, consider this split house map. It's so whimsical and well done and would make a neat sentimental gift.
One side is their destination, the other is where their heart is! So sweet. Your neighbors will love the thoughtfulness and the unique qualities of this print.
5. Portable Back Massager
You know what's worse than moving? Nothing. Nothing is worse than moving. Unless it's how you feel afterwards!
If your neighbors are doing all the heavy lifting themselves, they'll love this portable back massager. An ideal gift for the recovery period they'll be going through once the big move is finished.
6. Magnetic House Key Holder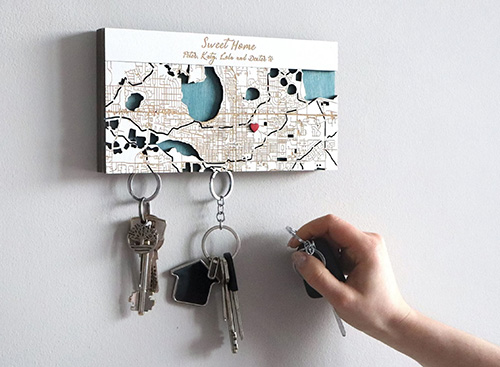 You can pick out the size, the color, well, just about everything in this unique and custom magnetic house key holder!
A perfect present that won't take up any more room in the U Haul, this will look fabulous on the wall of their new home.
7. From Our House to Yours Christmas Ornament
A holiday gift that can't be beat. This adorable ornament will be the star of their Christmas tree, and they'll love unpacking it and hanging it up each and every holiday season.
And they'll think of you and all the fun times you had together!
8. Going Away Gift Basket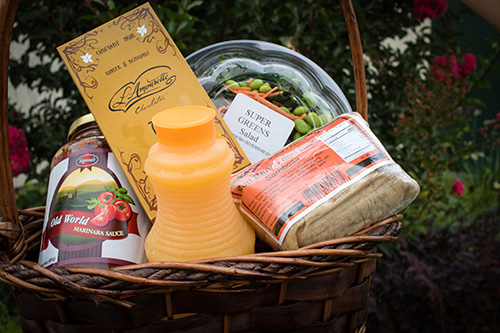 Put together a wonderful gift basket full of their favorite things! Go practical with things like packing tape, Sharpies, and a label maker; or go more sentimental with items like photographs, and written out memories. Whichever way you decide to take it, we know they'll appreciate this useful gift idea.
Here are some more sweet things to add:
Gift Card (perhaps to their favorite chain restaurant or home store)
Lip Balm, hand lotions and the like
9. Ring Video Doorbell
They're all the rage for a reason…
Give them the gift of security in their new neighborhood. After all, they won't have the greatest neighbor in the world anymore since they're leaving you! Who knows who is out there? Well, now they can!
10. Food Huggers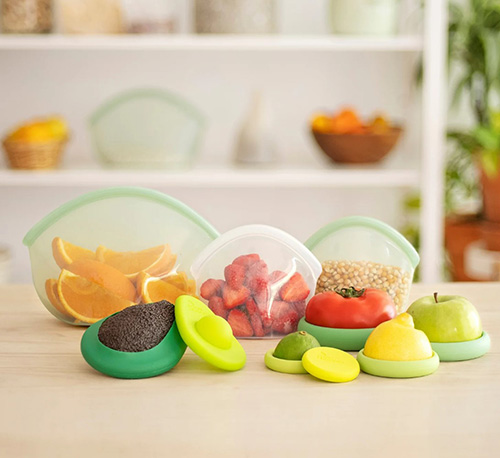 Help them keep their food fresh and outfit their future kitchen with these cool and useful food huggers!
It's something they probably didn't even know existed until now, but they are going to come in SOOOO handy and make an excellent gift.
11. Personalized Wooden Family Name Plaque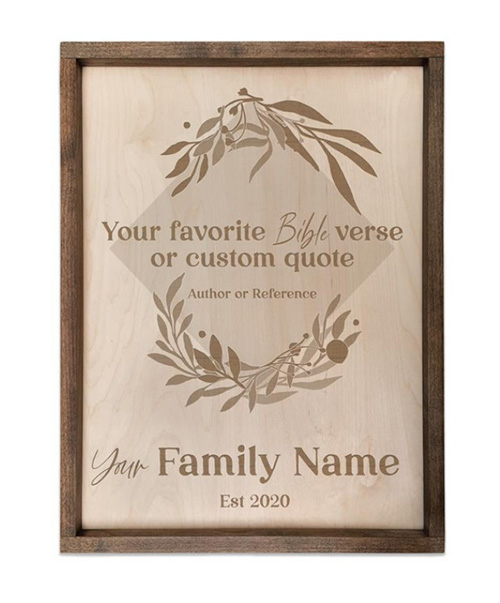 Grace their new mantle or wall with something beautiful and uniquely them, like this personalized, wooden family name plaque.
Add in a favorite Bible verse or their family mantra for an extra special personal touch.
12. Large Custom Door Mat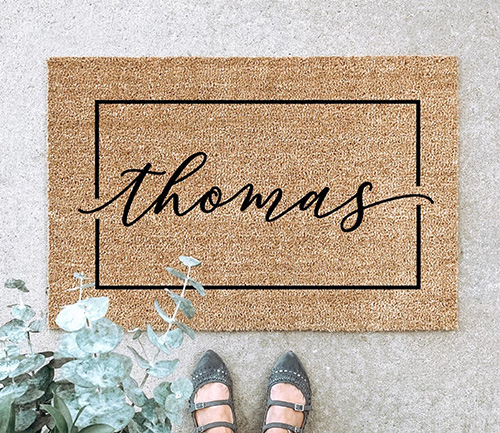 Let's make sure everyone scrapes their feet on their way into the new house! With this super large, custom door mat that becomes an absolute breeze.
It will instantly spruce up and elevate their front porch, and might make their new next door neighbors jealous, too!
13. New Home New Memories Wine Bottle Label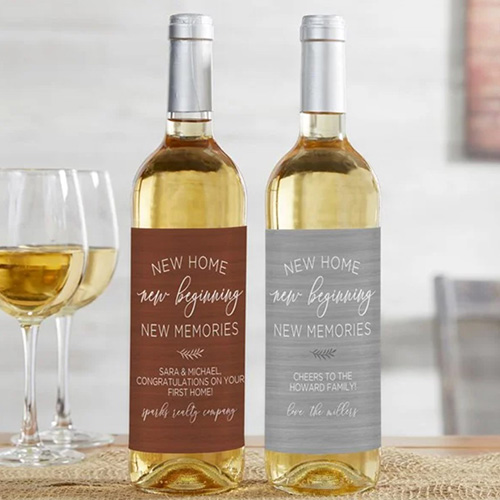 These are so cute and they won't take up any space at all during the moving process.
They'll love sitting down after unpacking and sipping on their favorite wine, all decked up in these adorable "new home, new memories" wine bottle labels. Or, you could pick a nice vintage for them before gifting!
14. One Last Dinner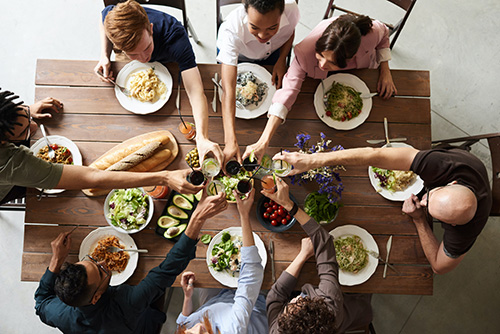 Before their last day in the old 'hood (sob, sniffle, snarf), have one last dinner or cookout with them!
Invite the whole cul-de-sac and really spend some time telling them how much you've enjoyed their company, all while digging into a great meal. A perfect way to send them off, and a wonderfully sentimental gift ideas for neighbors moving away.
15. Japanese Stainless Steel Knife Set
This high quality Japanese stainless steel knife set will be so appreciated as a special gift for their new home! 
Cooks and foodies alike will love the performance a good set of knives bring to the kitchen. And they can just drop off their old, subpar knife set at the thrift shop on their way out of town.
Related: Ultimate Kitchen Must-Haves
16. Pearl Friendship Necklace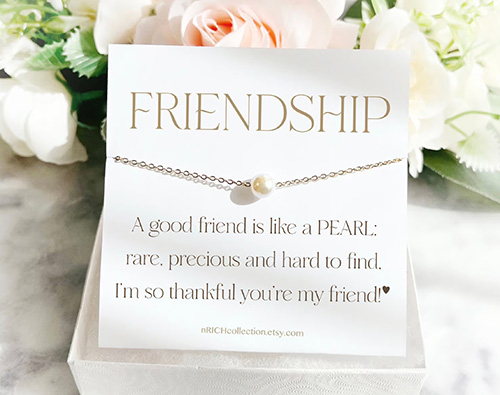 A simple but sweet, small gift that will bring tears to your neighbor's eyes.
These dainty pearl necklaces are just the thing for when you're looking for something sentimental. Each time she wears hers, she'll want to give you a call and plan her next visit.
17. Forever Friends Personalized Picture Frame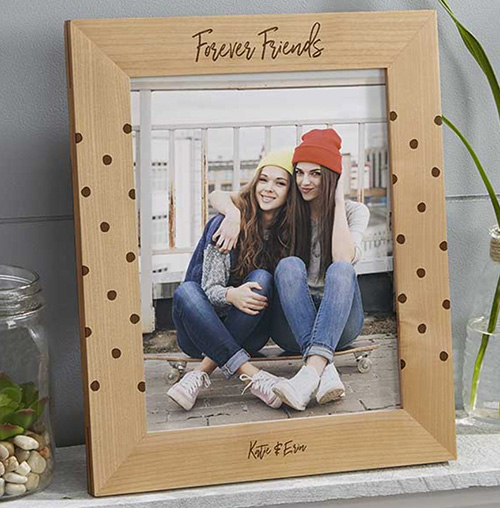 All you have to do is figure out which of all the photos you have together is your favorite, order this adorable, customized frame, and wah-lah! You have a great choice of wonderfully memorable gifts.
Your neighbors will love displaying this in their new house.
18. Hanging Car Diffuser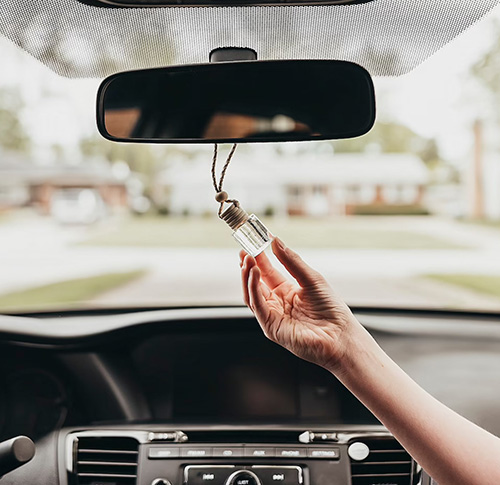 This isn't your daddy's happy little tree shaped car diffuser! These ones come in so many different scents and the style is just adorable.
They'll keep their car or the Uhaul nice and fresh, no matter how long their new journey is.
19. Custom Self-Inking Address Stamp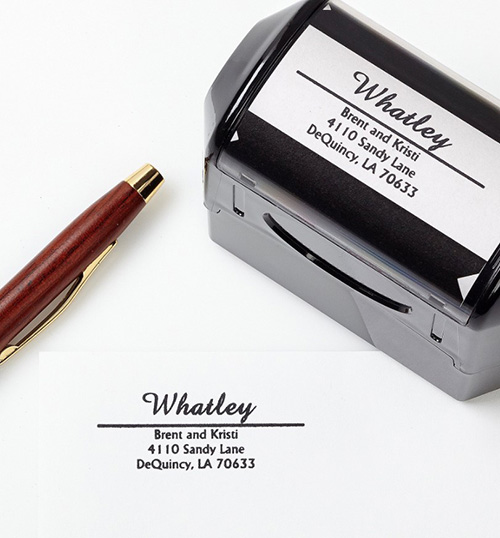 No more writing out their new address for each and every person who asks! This custom, self-inking address stamp is worth its weight in gold.
So handy for sending out Christmas cards, new house letters, and more!
20. Personalized Garden Stone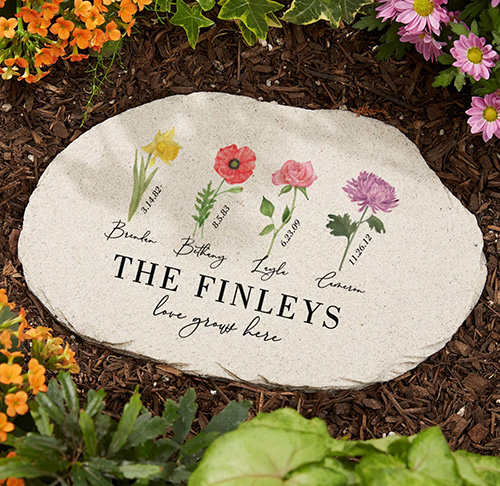 If their new house has the garden of their dreams, it's about to get even better with a personalized garden stone like this one!
A perfect going away gift that is totally different from what anyone else will give them. Because, let's face it, you're the best!
21. Best Neighbors Ever Bamboo Board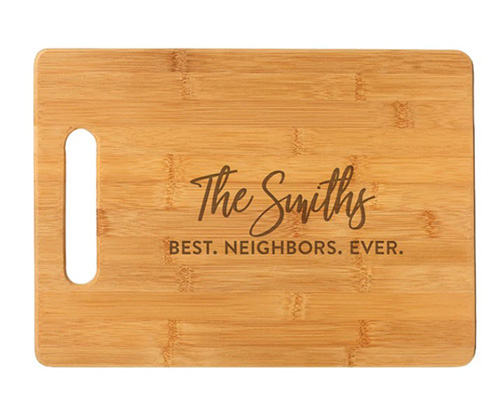 Best neighbor ever? Favorite neighbors? The possibilities for engraving here are endless!
This delightful bamboo board is about to become their new favorite possession! They can use it in endless ways, from slicing and dicing, mincing and chopping, to just laying out a sweet charcuterie board.
22. Hand Crafted Cantaro Pots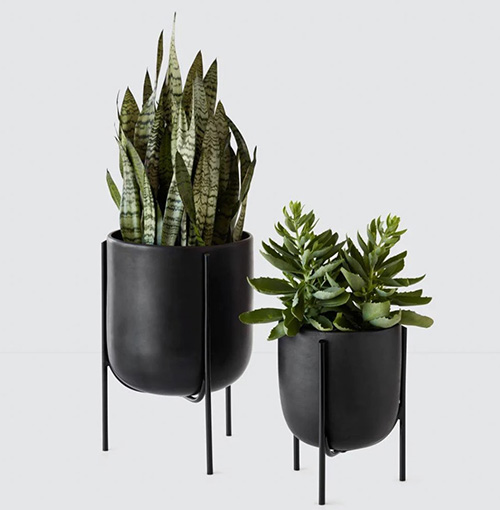 These pots will look amazing in their new home! With or without the plants inside, these are crafted by hand and works of art in their own right.
The gorgeous black color will look graceful and sophisticated with any style home decor.
23. Engraved Housewarming Spoons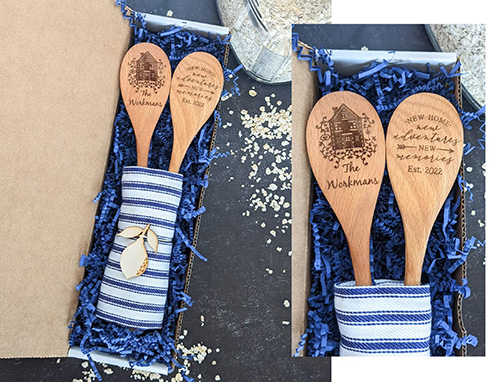 These charming spoons are great for a housewarming gift!
Each and every time they bake a batch of their favorite cookies or whip up some home baked bread, they'll think of your thoughtfulness and heartfelt gift. So cute!
24. Personalized Message Compass Pendant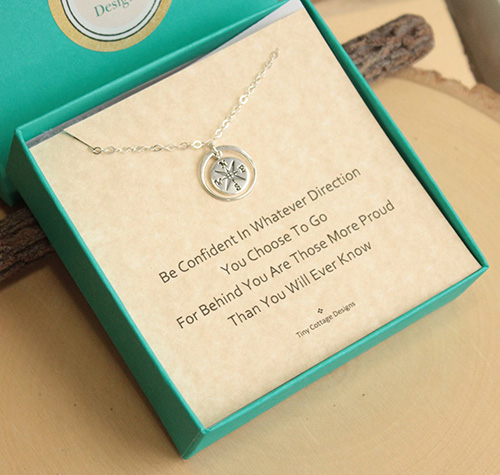 When you want a thoughtful gift that won't take up room in her suitcase, this personalized message compass pendant is just the thing! It's sweet and unique and will really tug on her heart strings in all the best ways.
25. Welcome To Our Home Wind Chime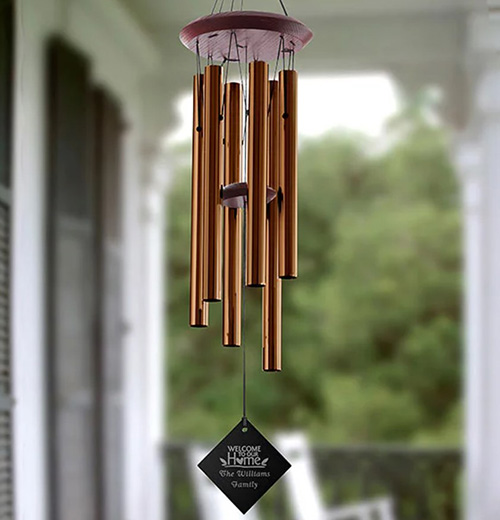 This sturdy and pleasant wind chime is personalized just for them! They'll love hanging it on their front porch or in their new backyard.
It rings with the most charming of chimes and will bring a bit of cheer to their outdoor living space.
26. Moving Boxes
Want a practical, yet amazing gift? Something that will make them cry tears of relief and happiness? Look no further than a big batch of sturdy and useful moving boxes!
This is one gift that they will thank their lucky stars for (and you, of course). Definitely our most practical gift ideas for neighbors moving away.
Related: Practical Gifts Everyone Will Use
27. One Last Get Together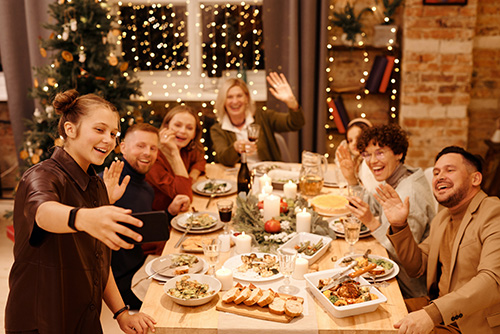 Get everyone together, the whole kit and caboodle of people who love them, and have one last farewell party!
Go to a restaurant together, grill in the backyard, or pack a big picnic lunch for the beach. The important part is making memories together one last time as great friends.
28. Mi Casa Figurine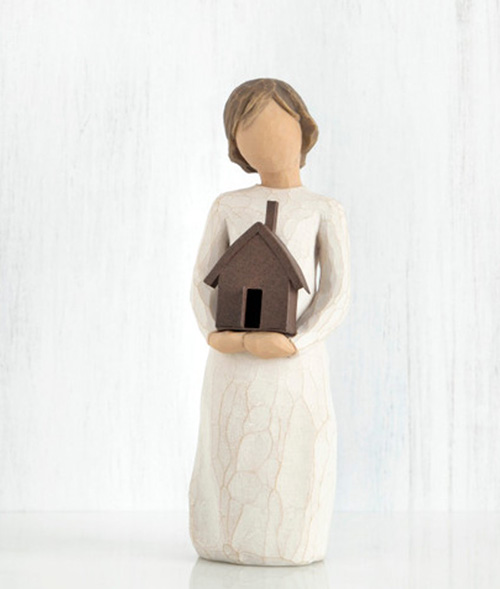 This pretty Mi Casa figurine from Willow Tree is a lovely way to show how much you care and will miss your favorite neighbors!
It will fit in perfectly at their new house, and they will remember you fondly each time they look at it. A great start to a collection from Willow Tree, as well!
29. New Home: New Sheets
Tell them not to bother packing their worn old set of sheets, and instead give them one of these super luxurious sets! Climbing into bed after that long move never felt so good, especially with these puppies on the mattress.
30. Homesick Candles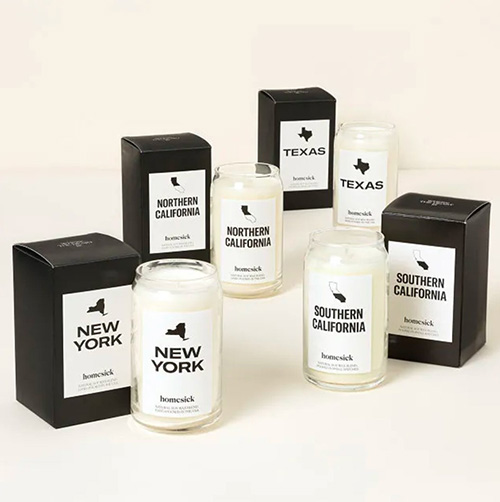 Give them one of these cute homesick candles as a housewarming gift before they go, or time the delivery so it arrives at their new house right after they do!
These candles are so special, witty and unique. They make great Christmas gifts, too.
31. Still Having Coffee Together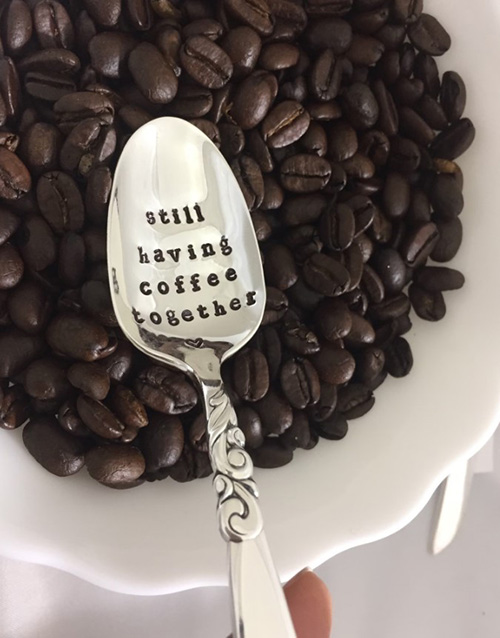 Just because your relationship is downgrading to a long distance one doesn't mean you can't still enjoy a great cup of coffee together! These adorable spoons make sipping your favorite brew even more special, each and every day.
Need a little extra something to go with?
Pairs well with copper cow coffee!
32. Long Distance Friendship Lamps
Tell them you're thinking of them without telling them you're thinking of them with these special and totally cool, long distance friendship lamps.
Whenever you are lost in thoughts and memories of them, you can send a message and let them know. How sweet!
33. Flowers Waiting For Them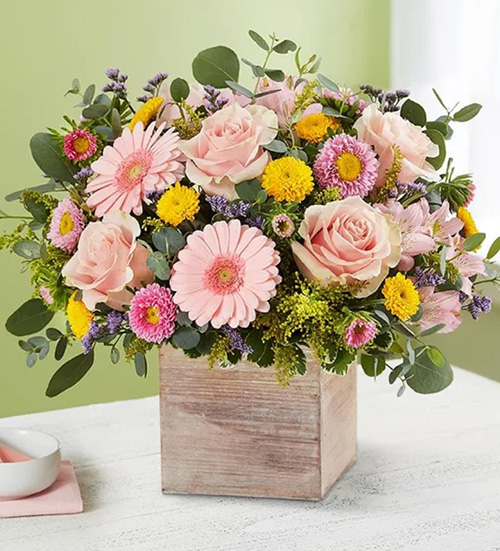 For a memorable housewarming gift why not have flowers delivered right to their new home? Or have them waiting there for them when they arrive! A lovely bouquet will be just the thing to brighten up and make their new house cheery.
Related: Best Housewarming Gifts
34. Customizable Tumbler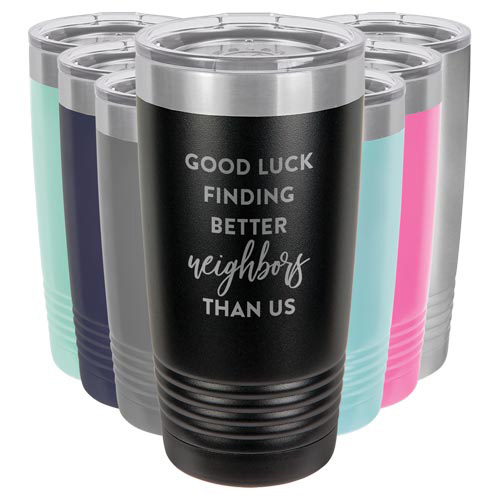 Customize these neat tumblers however you like for a great practical gift. Best Neighbors Ever. We Will Miss You. Don't Forget to Write! The possibilities are endless, and you can choose your or their favorite colors, as well.
Totally useful for those dreaded moving days when they need to stay hydrated!
35. Hand-Written Letter Blanket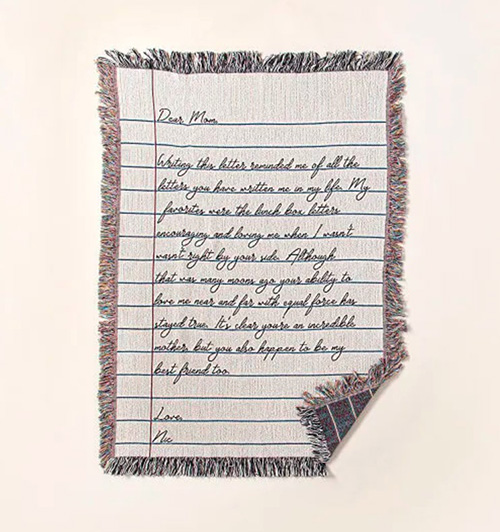 Know just what to say but want something other than a card to say it in? These amazing, hand-written letter blankets are perfect!
You can put your favorite memory on this cozy throw, a recipe you used to make together, or anything else you like! It's the sweetest message for the sweetest friend, and a great pick if you're looking for creative gift ideas.
Saying Goodbye to Good Neighbors
As you peruse the above gift ideas for neighbors moving away, you may also be looking for some inspiration for their going away card. Or perhaps something to shout other than "hope to see you soon" as they pull out of the driveway.
We've got some ideas for you down below:
You'll be missed more than you know!
Now that you're cleaning and moving, can I have all my borrowed things back?!
Don't forget to write!
No one will ever take your place, rest assured!
I'm already sad you're leaving, but am happy to have somewhere to visit!
Get that guest room set up real quick!
You guys were the best neighbors ever. Come back!
We already miss you and you haven't even left yet!
You were the best, you are the best, and we will miss your dumb faces!
The only thing good about this thing is I can start planning our reunion tour! Let's get the band back together!
Read Next: Creative Gifts for Neighbors (For All Occasions)