First let me say, Congratulations!
Your 60th wedding anniversary, also known as your diamond jubilee, is an incredible and rare milestone worth celebrating. Your marital journey is marked by love and dedication to one another, and those are certainly just a couple of the reasons you and your spouse have made it to this auspicious day.
By the time you reach your 60th year together, it's safe to assume you know each other pretty much inside-out and backwards. You've been there for each other through all the ups and downs, grand days of excitement and celebration, and literally tens of thousands of ordinary everydays. You've been there, done that, seen it all.
That doesn't mean shopping for gifts for each other doesn't still pose some difficulty at times, though. If anything, you might just find yourself fresh out of, well, fresh ideas. Here we've compiled for you an incredible and comprehensive list of some of the best 60th anniversary gifts both traditional and modern.
All About the 60th Anniversary
Our website is supported by our users. We sometimes earn a commission when you click through the affiliate links on our website. See our privacy policy & disclosures for more information.
Table of Contents
This is part of our series on Anniversary Gifts by Year.
60th Anniversary Themes
What is the traditional & modern 60 year anniversary gift?
Diamond is both the traditional and modern anniversary gift.
Why is diamond the traditional & modern 60th anniversary gift?
All over the world, diamonds are accepted as the 60th anniversary gift. 'Diamond' comes from the Greek word 'adamas,' which means enduring and unconquerable. How romantic is that? The "fire" in a diamond is also said to come from the fire of eternal love.
Fun little sidenote: if you are in a commonwealth country, you can expect a telegram of congrats from your current monarch on your diamond jubilee! Now that doesn't happen every day…
What is the 60 year anniversary jewelry type?
Real stretch here… it's diamond!
Why is diamond the sixtieth anniversary jewelry material?
Diamonds symbolize the constant flame of love, as well as the strength of your love for one another. They are precious, lasting and durable.
What is the 60th anniversary flower?
Orchid. With their symbolic meanings of strength, beauty, rare love and luxury, orchids are the perfect choice for the 60th anniversary.
What is the 60 year anniversary color?
Not too surprising, it's Diamond-White.
10 Best Sixtieth Anniversary Gifts
1. Happy 60th Anniversary Engraved Plaque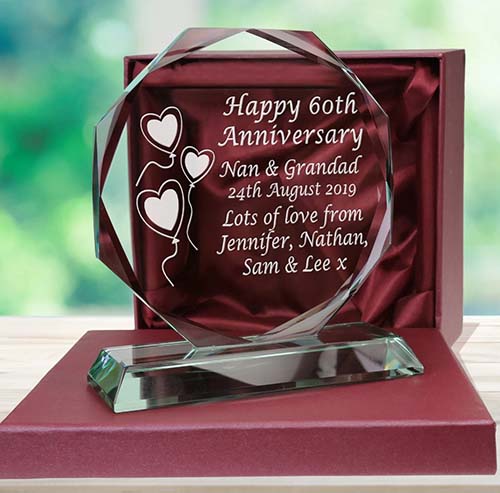 Give them something that they'll admire and keep for years to come, like this beautiful 60th anniversary engraved plaque! Perfect for grandparents and great-grandparents, this pretty sign is engraved with a little bit of their love story.
So inspiring for the rest of us who are only going on 10, 20, or 30 years.
2. Engraved Diamond Initials Glass Mug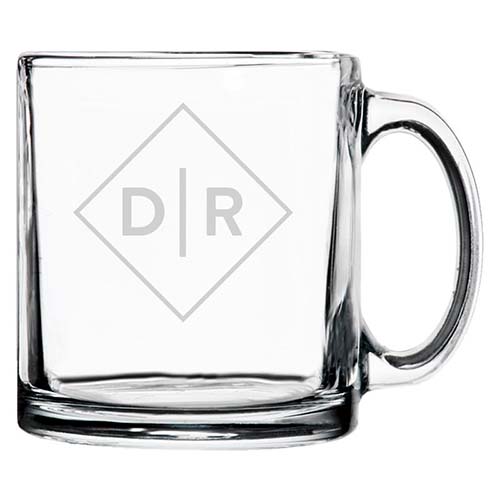 These mugs are just the right size for a cup of tea, some morning coffee, or a little "nip" at 5pm! The clear glass makes it easy to get your coffee just the right shade of blonde, too. Once they're engraved with the lovebird's initials, they become a just-right gift for their anniversary.
3. 60th Anniversary Frame
This gorgeous frame has a timeless appeal! The silver polishes up to a gleam, and the side-by-side photos are absolutely one-of-a-kind and so sweet. This will look so wonderful on their mantle or on their coffee table. Truly a special gift for a special couple.
4. Champagne & Truffles Gift Box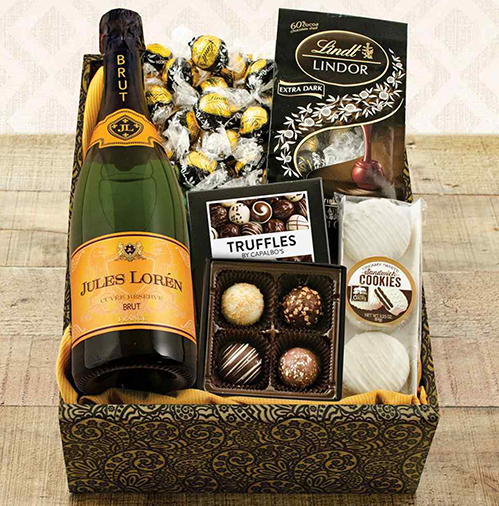 Pop the bubbly and raise a toast to the anniversary couple! They have certainly earned some champagne and truffles, especially if we have anything to say about it. Chocoholics will love munching on these delectable truffles, and the champagne is perfect for clinking glasses and toasting their years together.
5. Beside You Suncatcher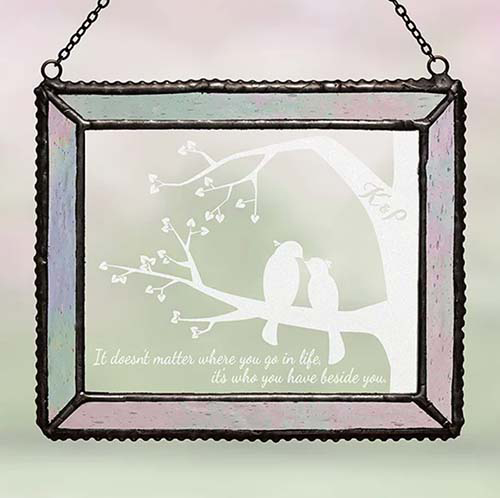 This pretty suncatcher features a couple of lovebirds plus their initials to make it truly unique! Hanging this in their brightest window will bring some sunshine indoors, even on winter days. The iridescent pink and silver filagree add a touch of loveliness as well. A truly wonderful choice of 60th anniversary gifts.
6. Personalized Hanging Bottle Opener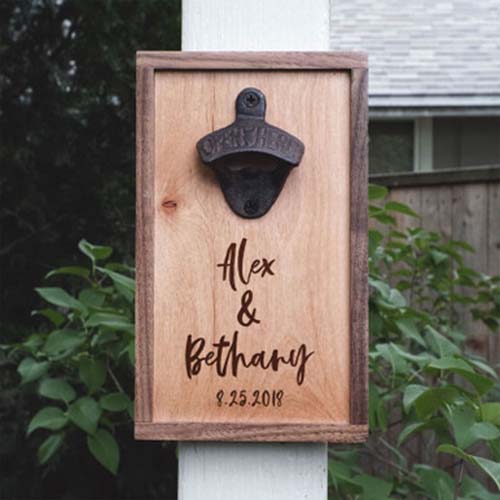 This bottle opener is going to be so useful for so many years to come! It's so sturdy and stylish that it will fit in with any decor and everyone who sees it is going to want one for their house. Plus, the customization just sends it right over the top.
You can have it engraved with just their initials and dates, or with an anniversary wish.
7. Personalized Anniversary Plaque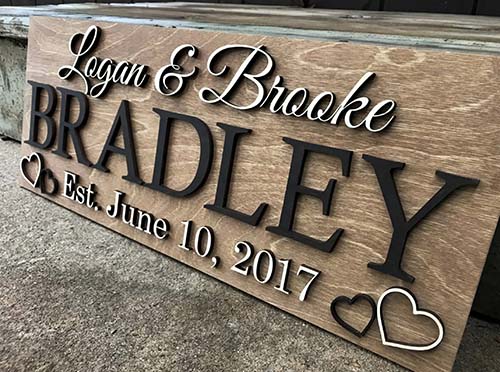 This beautiful plaque is like no other we've found! It's so handsome and striking, isn't it? This will look amazing centered on their family wall of portraits, or hung above their dining table. It will bring such a lovely sense of home wherever they live.
8. Bliss White Orchid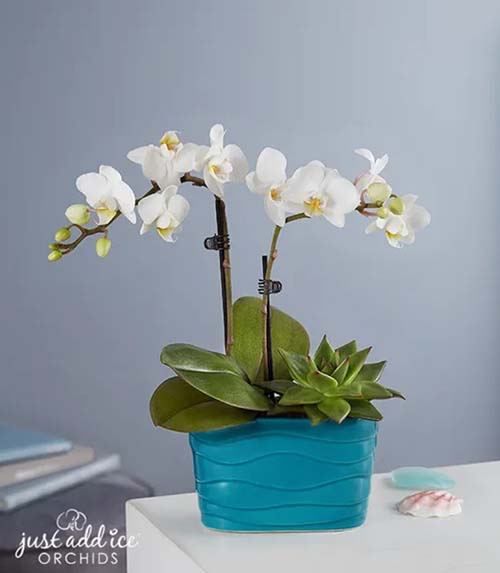 This gorgeous Bliss white orchid is just the thing to bring to the anniversary celebration! It might even take center stage (right after the couple of the hour, we mean). So lovely and pristine, it almost doesn't look real.
Bonus: orchids are surprisingly easy to care for — just drop a couple of ice cubes in them now and then, and keep them in a sunny, indoor place.
9. Diamond Anniversary Card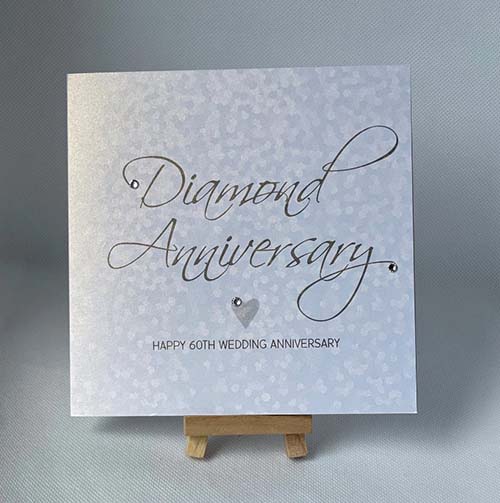 Such an elegant card, you don't even need a gift! This pretty card features a pearlescent design, with crystals and sequin detailing. Definitely a keeper, especially once you pen your own best wishes and memories inside.
10. Romantic Chocolate Gift Basket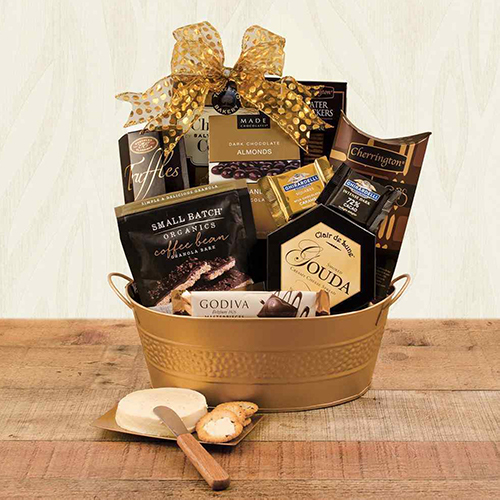 If champagne isn't their thing, then they can still enjoy an evening of gourmet chocolate from this romantic gift! If you can't be there in person to celebrate your loved one's 60th anniversary, then this basket is just the thing to send!
Traditional & Modern 60th Anniversary Gifts (Diamond)
11. Diamond Anniversary Photo Crystal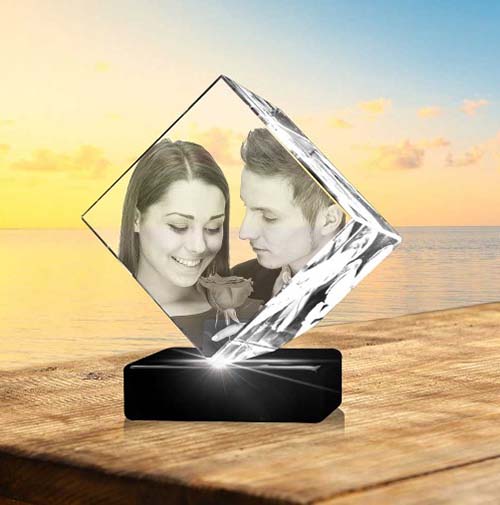 Photos of the couple are always a great gift idea, but who wants a boring old wooden frame when you can have this lovely diamond anniversary photo crystal instead? They'll be so impressed with this 3D photo crystal, from its elegant cube shape to its lit base.
Related: Personalized Photo Anniversary Gift Ideas
12. Naturally Mined Diamond Stud Earrings
These stunning and sparkling, naturally mined diamond studs will look fabulous on her ears — or his! They glitter and shine with every outfit and will make their faces light up. Naturally mined means they are conflict-free, so you can feel great about your purchase and about spoiling your loved one(s) on their big day.
13. Lismore Diamond Martini Glasses, Pair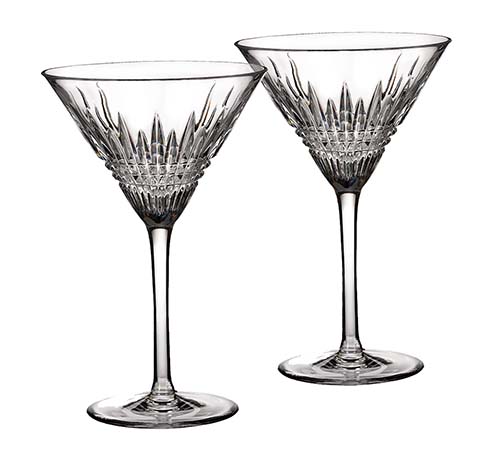 These martini glasses are just the ticket for the cocktail-loving couple! They'll love having their evening martini in these beautiful and sparkling glasses, and toasting all the way to their next anniversary. An elegant touch for their liquor cabinet or home bar.
14. Engraved Diamond Keepsake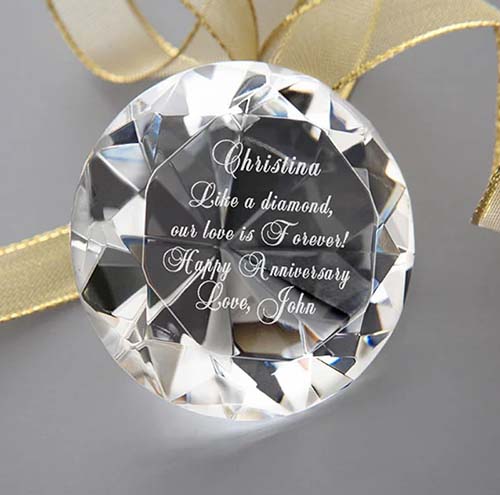 This engraved diamond keepsake will shimmer its way into their hearts! Engraved with a personal message from you, it will shine and reflect all the light no matter where they choose to display it. A truly unique and personal choice of 60th anniversary gifts that will delight the couple!
15. Diamond Anniversary Ornament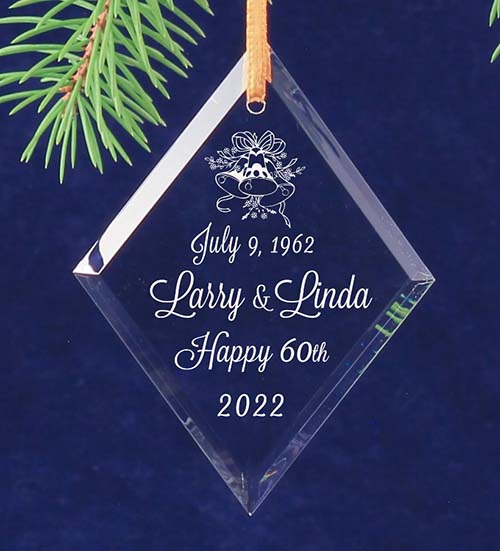 This ornament is perfect for a holiday season anniversary, but it's so pretty they might want to keep it out and display it all year as a suncatcher! Engraved with their special date and their names, it's a personal touch kind of gift that not just anyone would think of. But you did!
16. Diamond Chocolates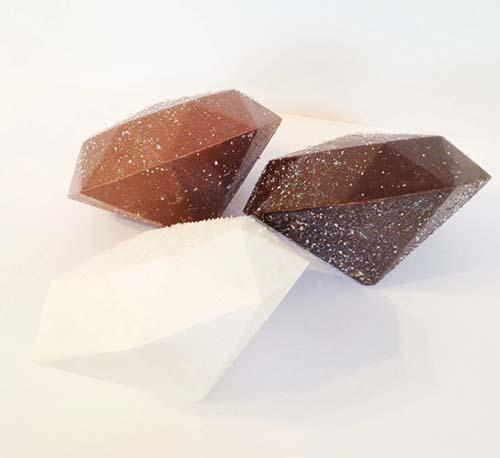 Available in white, milk, or dark, these generously sized chocolates are shaped like diamonds and sprinkled with sparkling sugar so they glitter and twinkle right before they're devoured! Those with a sweet tooth will love these adorable and decadent treats.
17. Diamond & Heart Shaped Music Box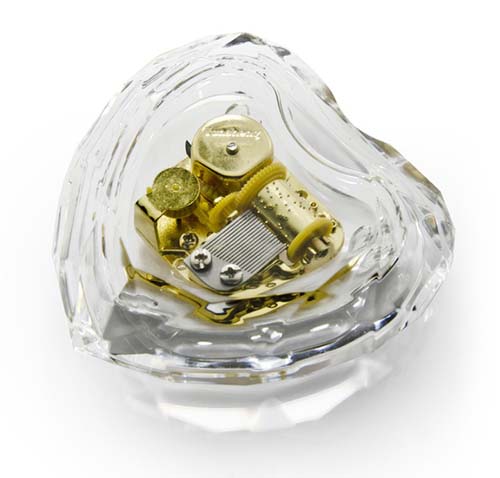 This music box is so pretty and so perfect for the diamond anniversary! You can choose from a wide range of song choices and the tinkling melody will bring some joy to their hearts and their day. They'll love having this sweet keepsake and winding it often.
18. Crushed Diamond Drink Coasters
These mirrored coasters are so pretty! They'll look lovely on the table or nightstand, all while keeping water spots at bay. The cut-out diamonds are arranged in a heart shape, making them oh-so romantic and sweet. Available in a set of four.
19. Lismore Diamond Perfume Bottle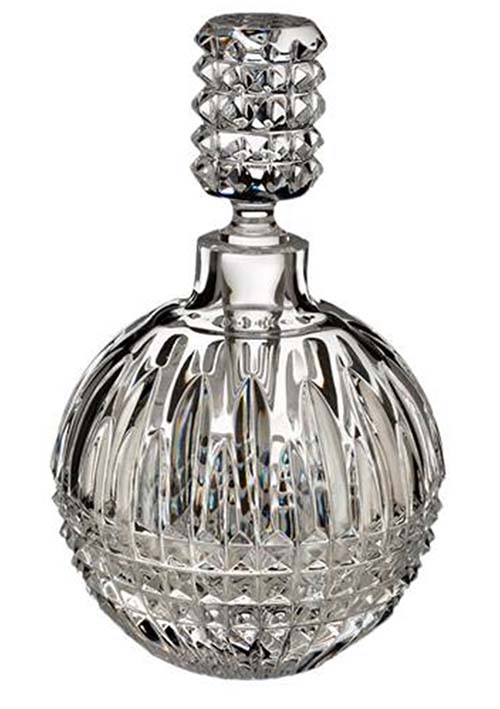 This Lismore diamond perfume bottle is from Waterford and is so beautiful! It will instantly transform her make-up table, vanity or guest bathroom. With an old-fashioned and vintage appeal, it's also incredibly tasteful and timeless.
20. Diamond Painting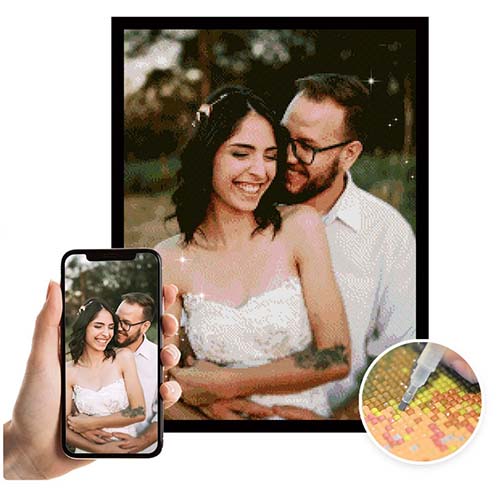 Putting together this amazing diamond painting will be almost as much fun as watching the anniversary couple open it! A lovely photograph of the two of them together becomes a beautiful and sparkling painting that will last for many, many years to come.
60 Year Anniversary Gifts for Her
21. 14k Diamond Minimalistic Ring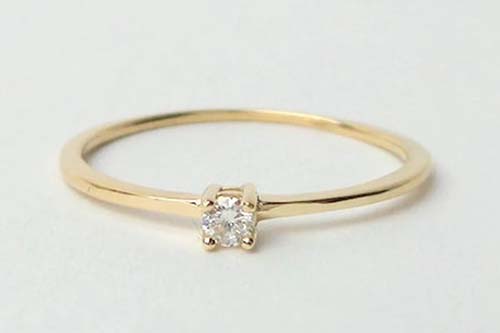 This beautiful, minimalistic ring is handmade of 14k yellow gold and naturally sourced diamonds! It's a gorgeous way to show your love for her. How long has it been since you gave her a ring? 60 years ago today? Definitely time to do it again.
22. Forever Rose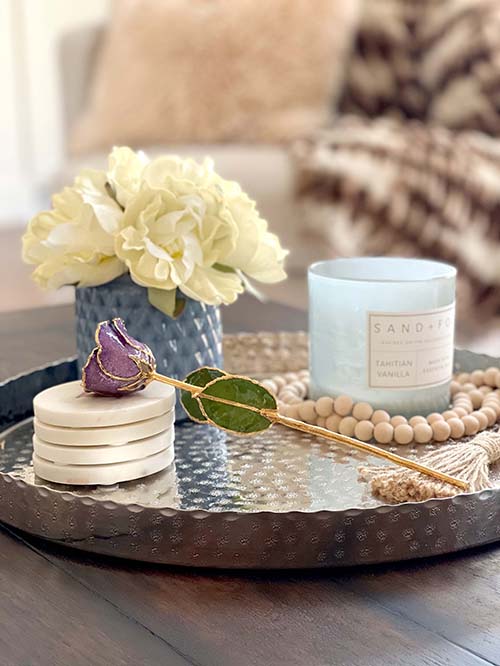 This rose really does last forever! No wilting or fading or drooping petals here — just sparkling, shining petals and precious metals.
You can choose the color of your rose, so whether she's a pink, yellow, purple or red, you can get her the flower of her dreams.
23. 14k Gold Diamond Patterned Family Bracelet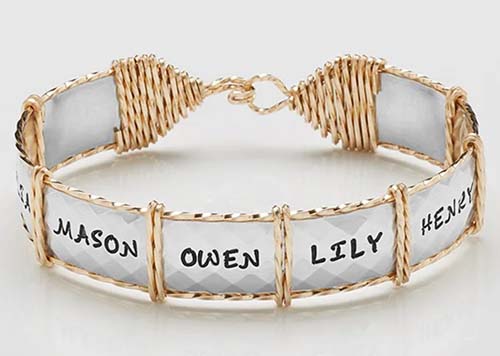 This personalized, 14k gold and diamond patterned family bracelet is the best thing we've seen in… forever! Or at least 60 years — wink, wink. The names of the happy couple and their children are properly displayed in this beautiful bracelet that is both modern and vintage looking. We love it!
24. Soft Pink Orchid Necklace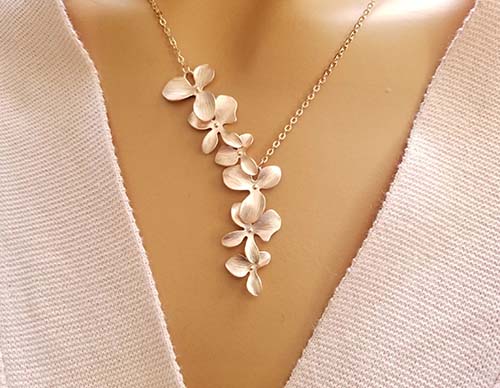 This soft pink orchid necklace is so charming and delightful we want one for ourselves! It will look lovely around her neck no matter the outfit: from jeans and a sweater to a date night dress, this necklace will be the talk of the town.
25. Cream Giving Shawl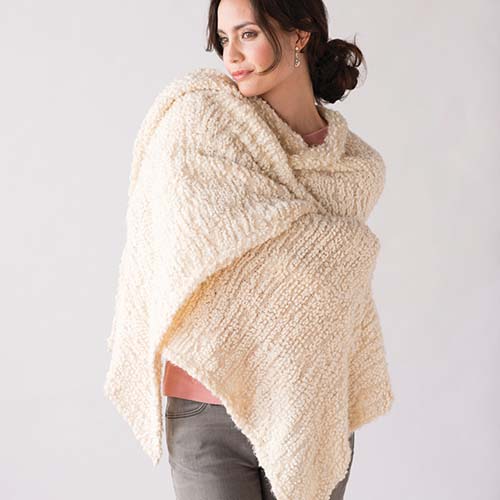 Why didn't someone think of putting deep pockets in a sumptuous shawl before now? We are here for this beautiful and ultra soft shawl that will wrap your lady in warmth and coziness.
You can get it in her favorite color and we are willing to promise she won't ever want to take it off! This lovely shawl comes with a bookmark penned with an inspiring message from you as well.
60th Anniversary Gifts for Him
26. Diamond & Gold Ring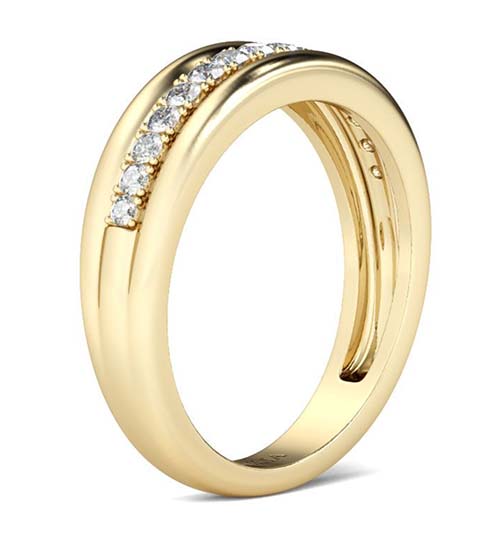 It's time for a new ring to bedeck your handsome man's hand! This one fits the bill beautifully with its shining yellow gold and sparkling diamonds. He'll love flashing it to all of his friends and he'll feel young again. Keep the romance alive with this stunning ring for your man.
27. Cigar Club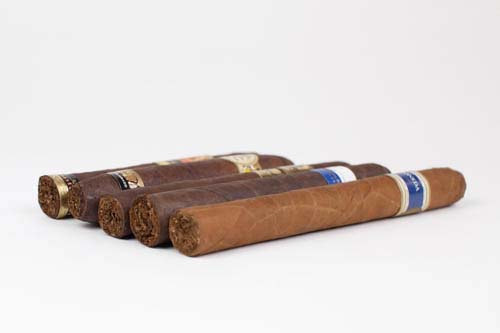 You know he'd love this! A cigar for whenever life gets hairy — he's earned it. He'll love this cigar club where he can have the best cigars delivered right to his front door. Old favorites, new discoveries — they're all there each month.
These aren't your typical cigars purchased at a liquor store or even a cigar shop either. These are high-quality cigars from all over the world.
28. Integrated Weighted Blanket
This weighted blanket is so extra! It comes in three different sizes, a variety of colors, and even has its own carrying case. You can choose from ultra-plush minky, or luxury bamboo — or a mixture of both!
A weighted blanket is so soothing and calming and really gives you a great night's rest. Or a lovely afternoon nap if he's so inclined.
29. Diamond Decanter Set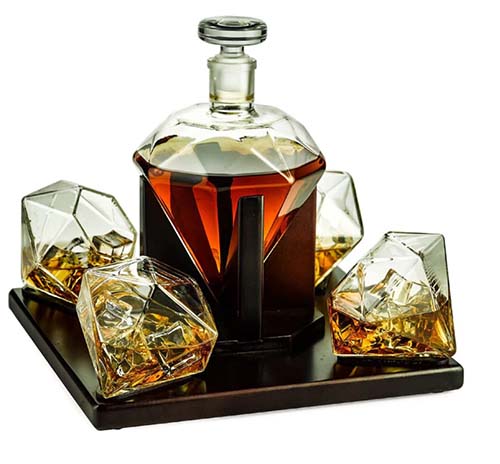 So posh! This diamond decanter set is so sophisticated and suave that he's bound to love it. You can toast your anniversary together out of the beautiful diamond tumblers. No matter his drink, he'll love showing this set off whenever you have guests, or when it's just the two of you. Comes with its own tray.
30. Luxury Cashmere Clothing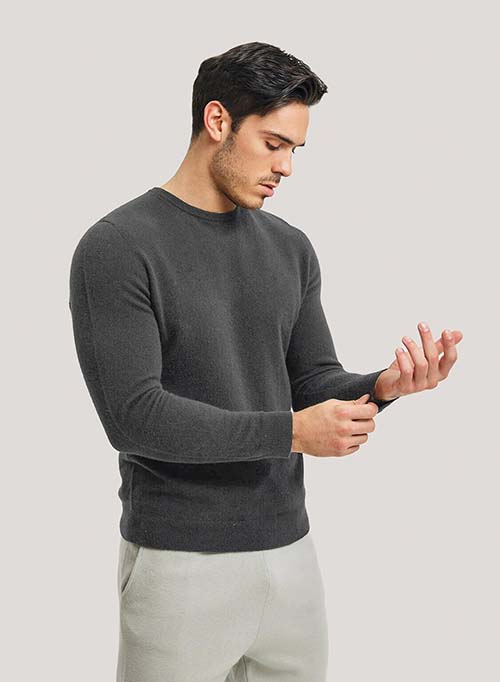 Deck him out in style — literally! With luxury cashmere clothing he'll want to take you to dinner, stat. We think that's a win-win if we ever heard one. Choose from all sorts of handsome selections to spoil and pamper your dapper gentleman.
60th Anniversary Gifts for Couples
31. Love Photo & Song Lyric on Canvas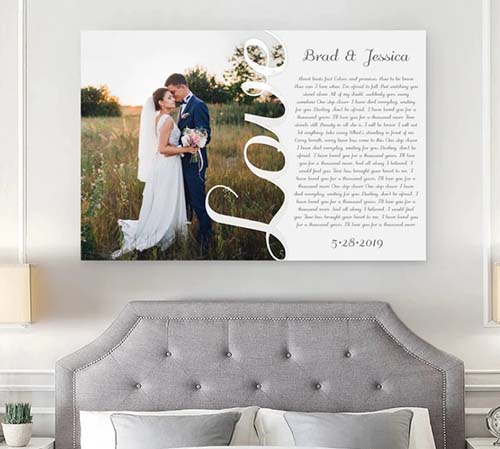 This beautiful and stunning work of art takes a photograph of the charming couple alongside their wedding vows, a poem, or their special song's lyrics, and suddenly you have the most perfect gift for their wall! They'll be so in love with this gift.
32. Personalized Ice Cream Delivery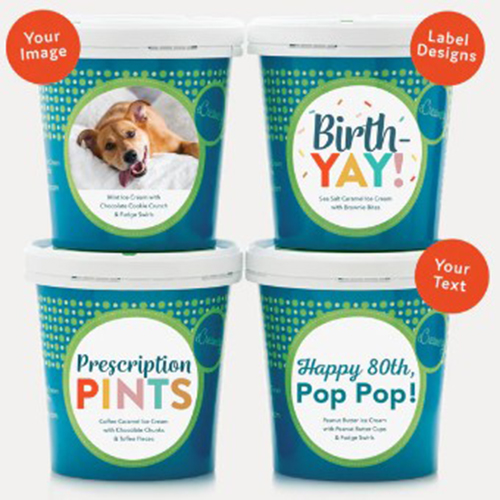 Ice cream lovers, it's your time to shine! These adorable and delicious ice creams come straight to their door, but that's not even the best part: they're customized by you to make them one-of-a-kind. You can add photos or even name the ice creams yourself. Yummy and so sweet.
33. Personalized Lovebirds Wooden Cutting Board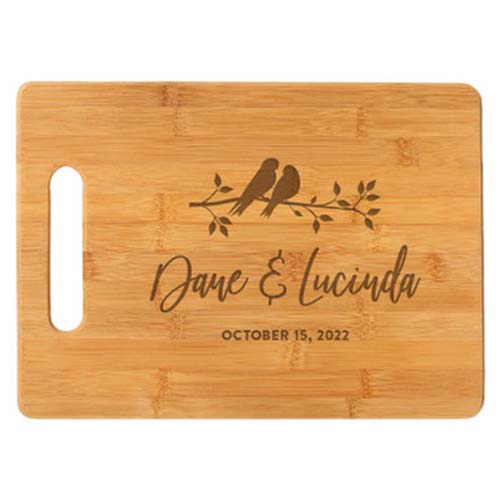 This cute cutting board would make a great gift for your favorite lovebirds! You can personalize it with their names and wedding date, right alongside the etched carving of those two cute songbirds. It's a great way to remind them of one another as they're chopping and dicing and preparing dinner together.
34. Together is the Best Place to Be Embroidered Afghan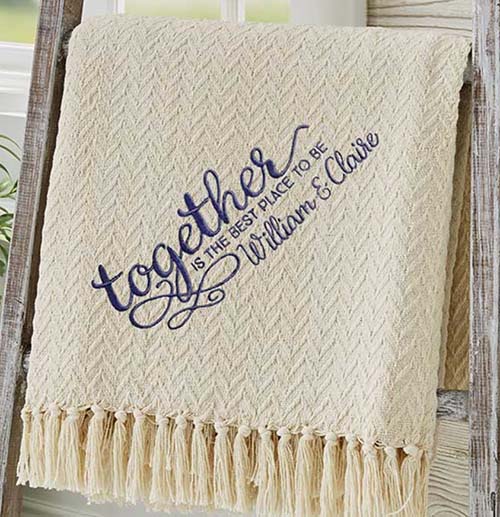 You can pick your own thread color with this adorable embroidered afghan! It's 100% cotton, so even sensitive and fragile skin will love snuggling under this throw on chilly autumn nights, cold winter days, or even bring it along for a summer picnic.
35. The Couple's Game
A party game that will be the hit of the anniversary celebration! This game is so fun to play with all of your couple friends, so give bunco and bingo the night off. Get ready to laugh and reminisce and fall in love all over again.
Related: Couple's Gift Guide
Unique Sixtieth Anniversary Gifts
36. Personalized Family Name Doormat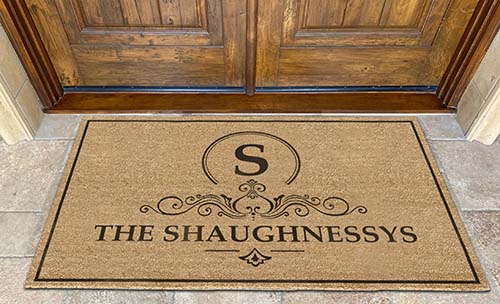 This classy and really useful doormat is personalized with their name, leaving no doubt whose home and hearth it is. It's available in different sizes, too. This is a practical, yet still thoughtful and loving gift that they will enjoy having. It will totally transform the front porch!
37. Classic Diamond Clock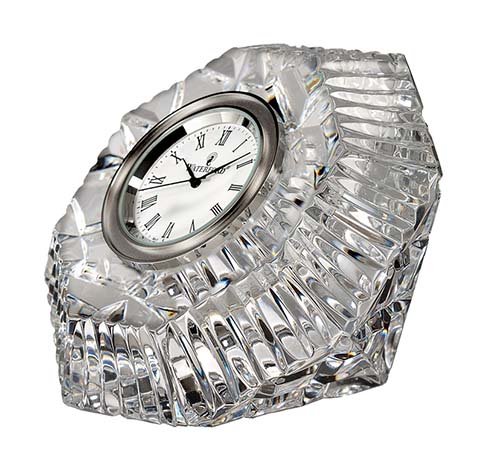 This Lismore Waterford clock is already timeless! Okay, enough with the puns already… The elegant shape and sparkling crystal add a note of sophistication and a bit of the cosmopolitan lifestyle to their living room or den.
38. Orchid Wings Painting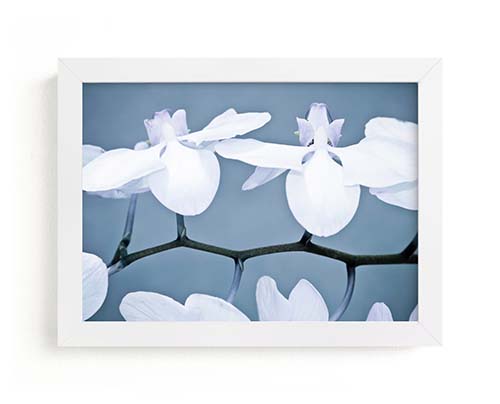 This pretty painting is so lovely and so appropriate, and would make the best of 60th anniversary gifts! From its gentle violet hues to its soft depiction of orchid wings, this will look amazing hanging on their wall or propped up on their bookshelf.
39. Stained Glass Potted Orchid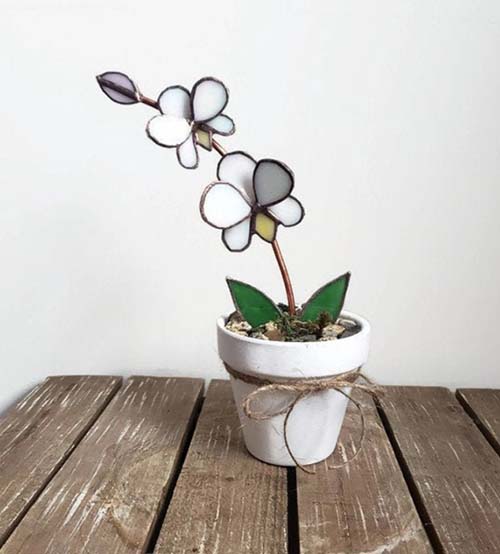 Here's one potted plant that will live just about forever! Made from the prettiest of stained glass, this potted "orchid" is a delight. They'll love putting this front and center as a centerpiece or having it on their nightstand where they can enjoy looking at it first thing in the morning.
40. Digital Picture Frame
This digital picture frame will be treasured by your parents, grandparents or great-grandparents! You can upload photos as often as you like, from wherever you are located, meaning they will always have something new to look at. Such a great gift for the sentimental and young at heart.
Read Next: Romantic Anniversary Activities