If you've been following along with all the anniversary traditions, you'll know that there's a special type of gift for each year of your married life. Whether you give your spouse jewelry, flowers, gifts, or all three, following the classic themes (or modern variations) is a fun way to celebrate your love.
What are the traditional 24th anniversary gifts? Let's find out! More than just the information, we'll provide you with a wonderful list of creative gift ideas that incorporate these themes and more.
Our website is supported by our users. We sometimes earn a commission when you click through the affiliate links on our website. See our privacy policy & disclosures for more information.
All About the 24th Anniversary
Table of Contents
This is part of our series on Anniversary Gifts by Year.
24th Anniversary Themes
What is the traditional 24 year anniversary gift?
Opal.
Why is the opal the traditional 24th anniversary gift?
Opals have always stood for hope, faithfulness, happiness, and confidence. These are all things that grow out of a loving relationship of 24 years!
What is the modern 24 year anniversary gift?
Musical instruments.
Why are musical instruments the modern 24th anniversary gift?
Music evokes passion, emotion, and sweet harmonies blending together to create something fresh and new.
What is the 24 year anniversary gemstone?
Tanzanite.
Why is tanzanite the twenty-fourth anniversary stone?
The blue hue reflects the color of the sky and reminds one of the richness of life and the depths of the emotional connection you and your spouse share.
What is the 24th anniversary flower?
Lavender bouquet.
What is the 24 year anniversary color?
Lavender.
10 Best Twenty-Fourth Anniversary Gifts
Let's get to the gifts! Here are ten of our very favorite things to give in celebration of your 24th year together.
1. Opal & Gold Necklace
You can't go wrong with a bit of jewelry for your 24th anniversary and this pretty opal and gold necklace is no exception to the rule!
She'll love pairing this darling pendant with her best date night outfit and going out on the town.
2. Sound Wave Wall Art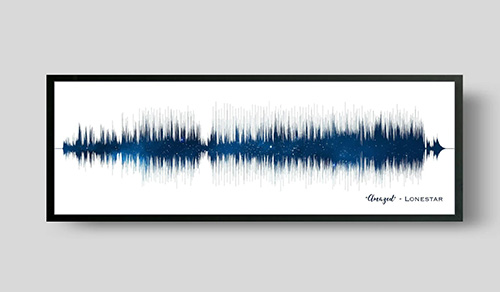 Choose from six different starry night color palates and then add a voice message or your favorite song! The artists will transform the audio of your choice into a visualized sound wave.
This is a totally unique way to say I love you, and it's a wonderful variation on the musical instruments theme for 24th anniversary gifts.
3. Opal Dipped Rose
Roses fade and wither – real roses, that is. But this opal dipped rose will last as long as your love does! A beautiful addition to the coffee table, nightstand, or nestled in between the books on your bookshelf.
4. Lovely Lavender Medley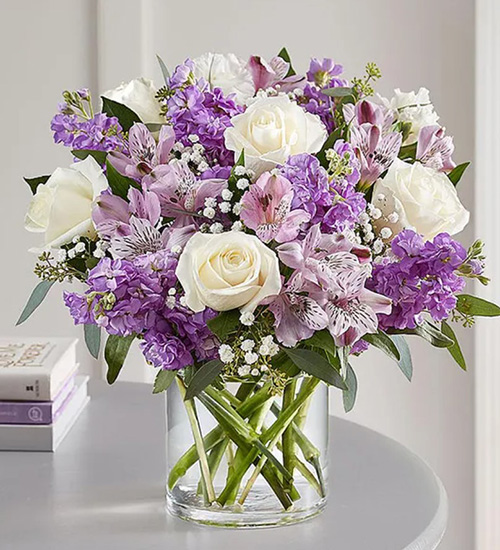 This gorgeous lavender medley bouquet will melt her heart and make her smile! We think it probably smells just as intoxicating as it looks.
5. Silver Anniversary Picture Frame
You can never go wrong with a much loved photographed framed in a timeless silver frame like this one! Adding in the personalization just makes it that much sweeter.
6. Couple's Opal Bands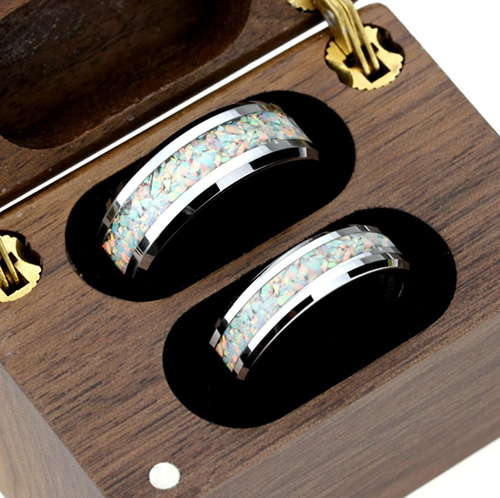 These inlaid matching rings are going to look great on your fingers (especially as you hold hands … awwww). The shimmering opal colors will sparkle and shine.
Whether you add them to your original wedding bands, trade them out, or wear them on other fingers, all your couple friends will be jealous of your display of love.
7. Musician Bobblehead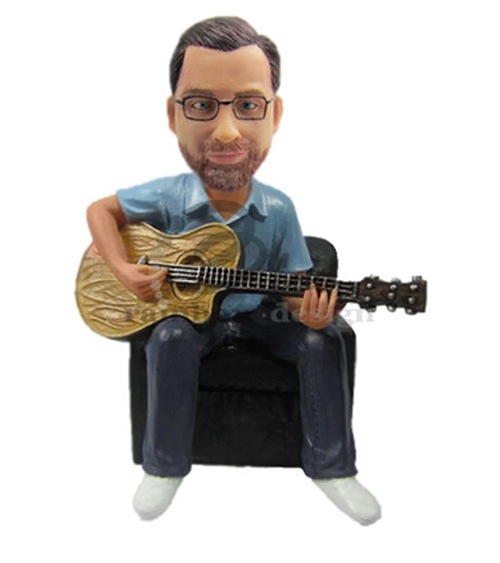 Whatever might be their musical instrument of choice, all you need to fully customize this adorable bobblehead is a photo of your beloved! He or she will crack up and treasure this delightful little gift for years to come.
8. Best. Musician. Ever. Custom Tumbler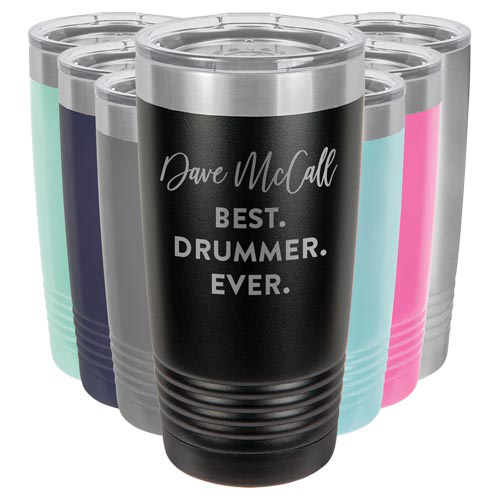 Leave no doubt who the best drummer (guitarist, singer, pianist, etc) is with this cute custom tumbler! They'll love staying hydrated during an all-night jam session with the band when they have one of these totally customized tumblers.
9. Put Together a Custom Map Puzzle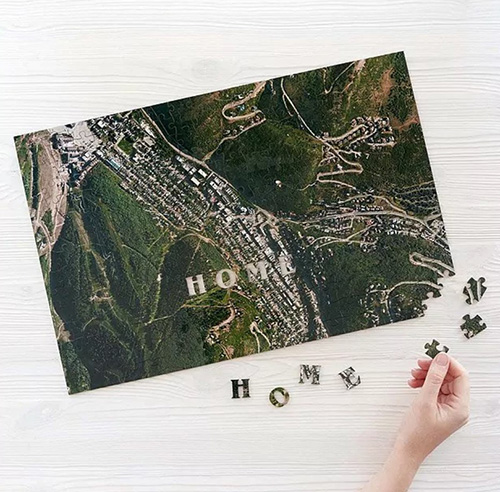 What a romantic idea! Pick your address where you are now, the first address of your first home together, or the location of your dream house, and watch it all come together in a totally unique puzzle!
10. Custom Engraved Wooden Guitar Pick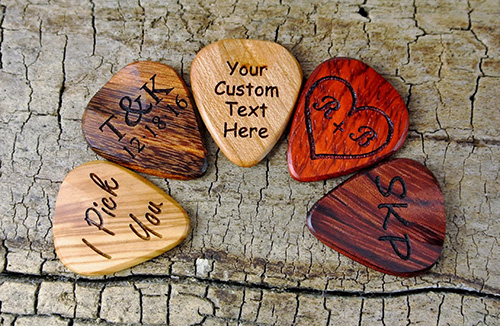 These wooden guitar picks are smooth, personalized, and oh-so-pretty! Your strummer will love picking out a new tune when they have these to help with the inspiration.
Traditional 24th Anniversary Gifts (Opal)
11. Opal Coasters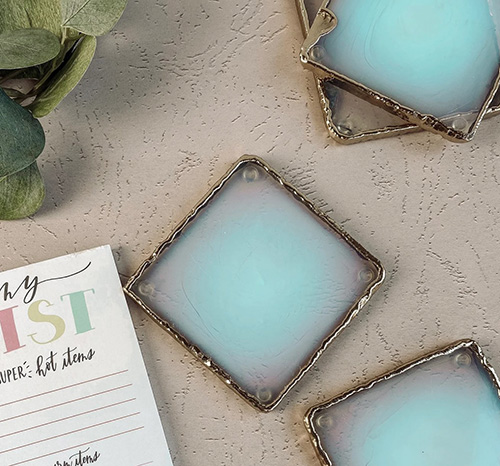 These are not your mama's coasters! For a traditionally-themed 24th anniversary gift, these opal coasters are practically little works of art all by themselves. Talk about a beautiful way to keep water rings at bay!
12. Opal Essence Artwork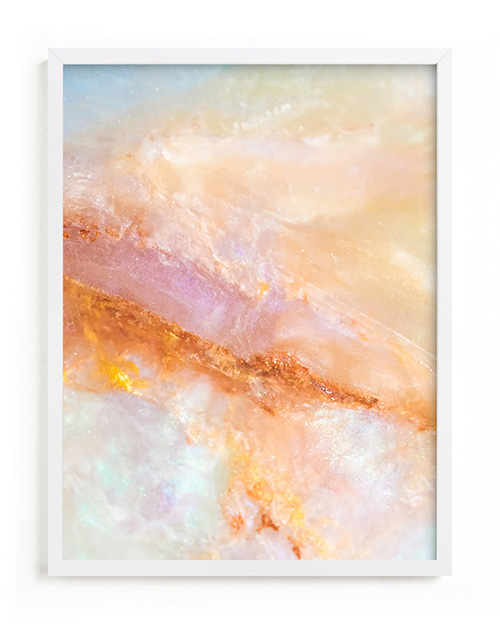 This gorgeous opal essence artwork will look amazing on the wall! The shimmering colors and way it reflects light makes it the most calming and prettiest thing in the room.
13. Opal Glass Hearts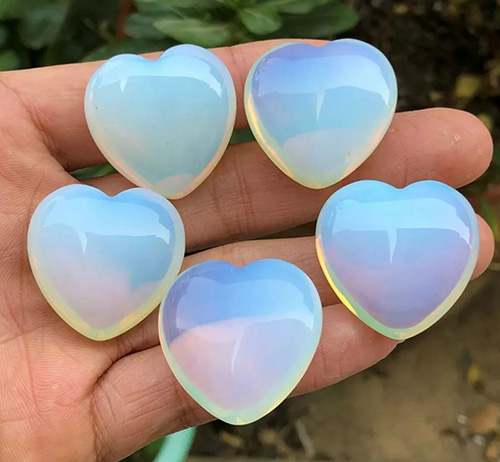 Darling little reminders of how much you love one another, these tiny opal glass hearts can be grouped together in a dish or made into jewelry.
14. Light Green Opal & Gold Necklace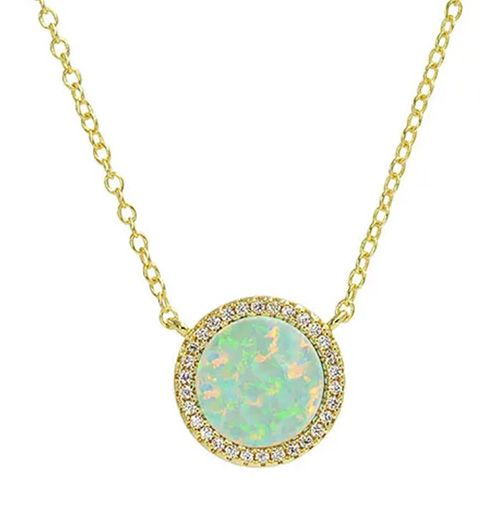 Delicate and unique, this light green opal and gold necklace will "go" with a surprising amount of her outfits! She'll love pairing it with her favorite blouse and skirt, or tee and jeans.
15. Opal Tumblers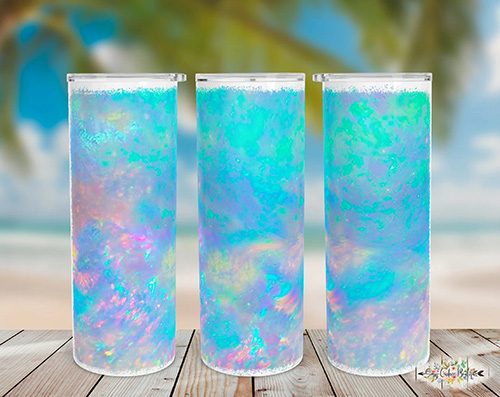 Cheers to the happy couple! They'll love the satisfying click as you make a toast with these glow-in-the-dark opal tumblers.
Modern 24th Anniversary Gifts (Musical Instruments)
16. Music Jewelry Boxes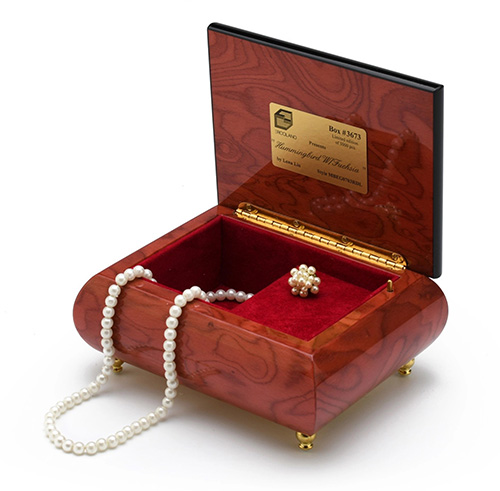 Create your own one-of-a-kind music box! They'll be blown away by the thoughtfulness of this amazing gift. From the photos to the inscription to the song chosen, it's a present that really signifies how much you know and love your loved one.
17. Personalized Music Lounge Sign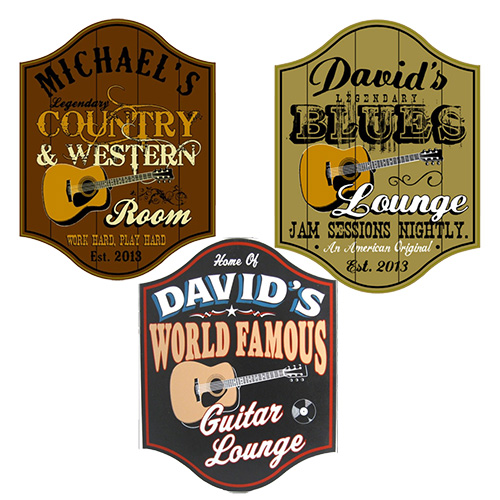 Everything about this charming sign is personalized: from the instrument they play to their name! They'll love the vintage appeal and hanging it next to the piano, or up on the guitar display wall. 
18. 7 String Pentatonic Harp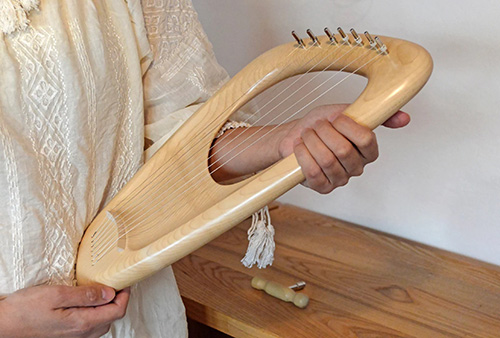 For the musician who seems to have everything, we bet they don't own a 7-string pentatonic harp – better known as a lyre! They'll be amazed and oh-so-happy to strum a new love song on this sweet little gift.
19. Custom Photo Guitar Picks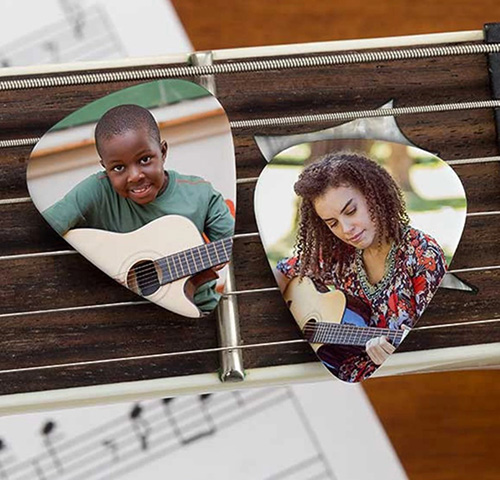 Pick a sweet photo or pick a silly one! All we know is once you've "picked" out the image, your "pick" will be totally unique.
You can personalize both sides, too. It's up to you whether you want two photos or a picture on one side and the other a special love note. Just please, please, please say "I pick you." Because puns are always sexy.
20. Metal Guitar Capo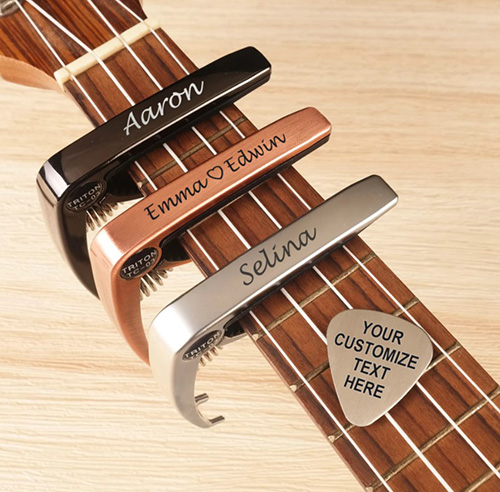 A capo is a guitar player's BFF, enabling them to change keys with ease! This stunning one takes it to a whole other level with the addition of his & hers names or a sweet love note. Definitely a keeper of a gift idea!
More: 21 Creative Gifts for Musicians
24 Year Anniversary Gifts for Her
21. 14k Solid Gold Tanzanite Flower Ring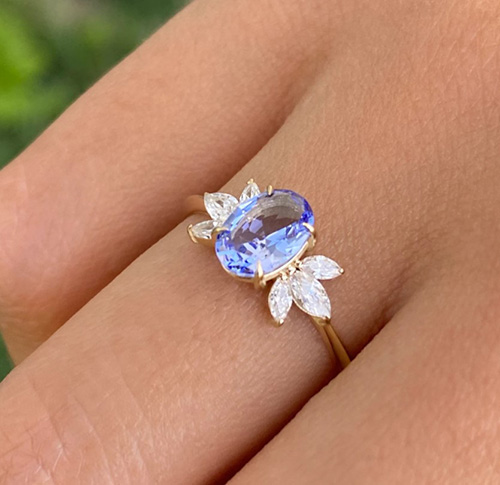 She'll want to get a pampering mani once she slips on this dainty 14k gold tanzanite flower ring! Your beloved will find herself staring at the little bauble and constantly answering where she got it: From you!
22. Sonoma Lavender Bath Set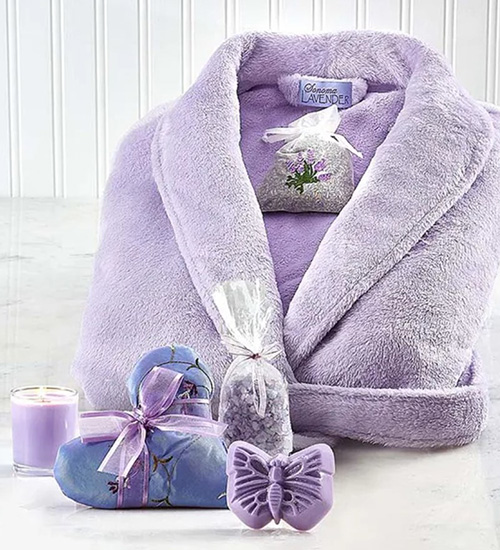 She's stayed married to you for 24 years! We think she deserves a pampering luxurious bubble bath! She'll love sinking in up to her chin in this decadent concoction.
23. Custom Wine Glass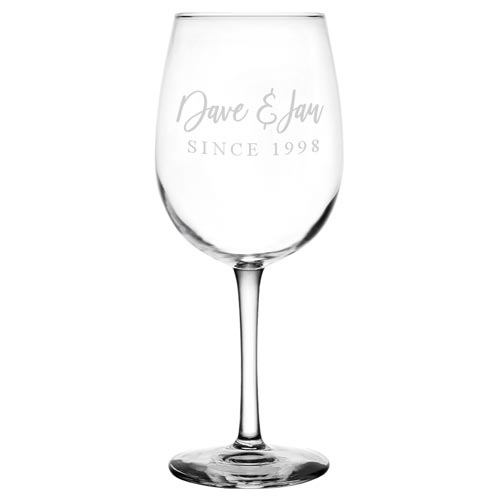 Personalize it the way you want it: either sentimental and romantic, or cheeky and fun! This is one custom wine glass that will be reached for again and again.
24. Angel of Harmony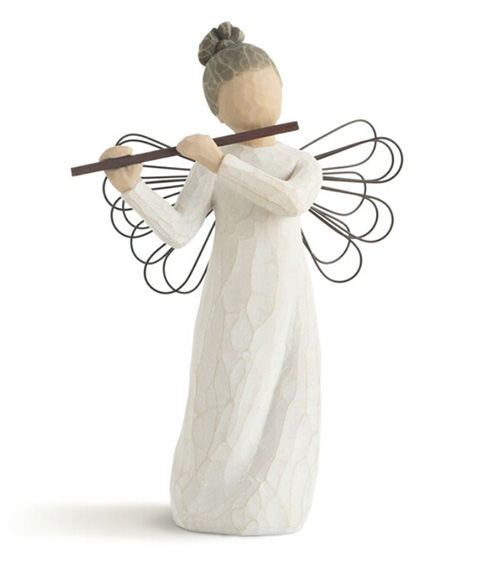 A Willow Tree figurine is always a great gift idea for her! In keeping with the musical instrument theme, she'll love the sweet angel of harmony with her little flute.
25. Opal Oval Earrings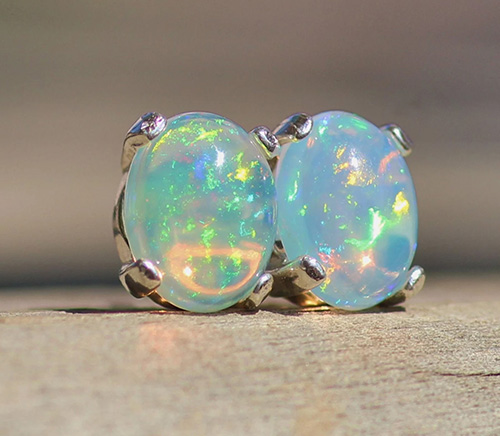 These vibrant opal earrings are bound to be her new favorite! The lustrous color palette means they go with everything, and will light up her pretty face to accent her natural beauty.
24 Year Anniversary Gifts for Him
26. Personalized Whiskey Barrel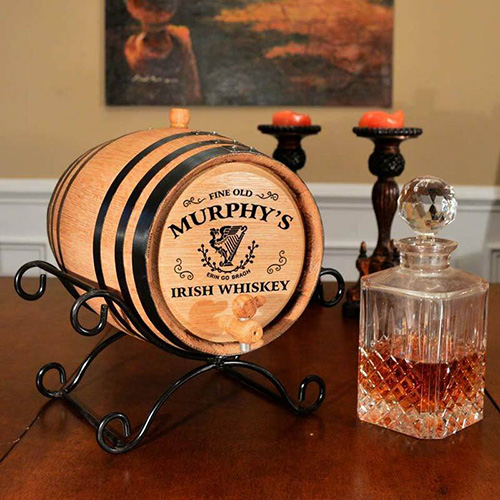 He'll go bananas over this personalized whiskey barrel, and so will his friends! Not just a stunning piece of art to place in the living room or kitchen, it's totally functional and a lot of fun to use! (And it doesn't have to just hold whiskey).
27. Blue Opal Money Clip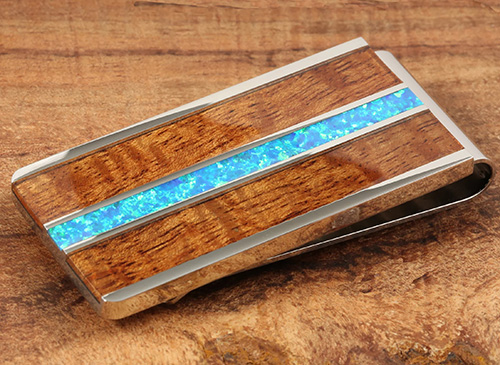 Keep his "folding money" from falling out of his pocket or wallet with this blue opal money clip. He'll feel like a million bucks even if all he has is a fiver!
28. Custom Sound Wave Bracelet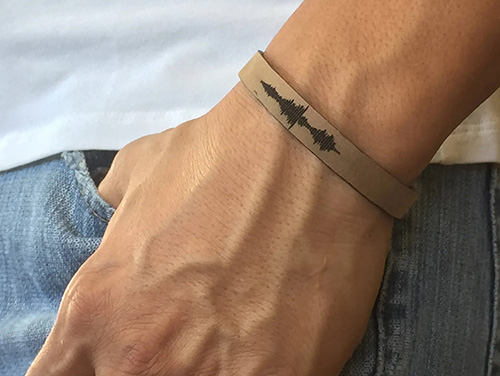 This totally romantic leather custom sound wave bracelet is great for rugged and minimalist guys! Simply record a simple message and add an inscription (optional) for a totally unique and one-of-a-kind gift.
29. 14K Tanzanite Earrings
These tanzanite earrings will add a bit of mystique and sophistication to your man! He'll feel like a million bucks when he puts these in those cute ears you love to nibble.
30. Luxury Wool & Cashmere Clothing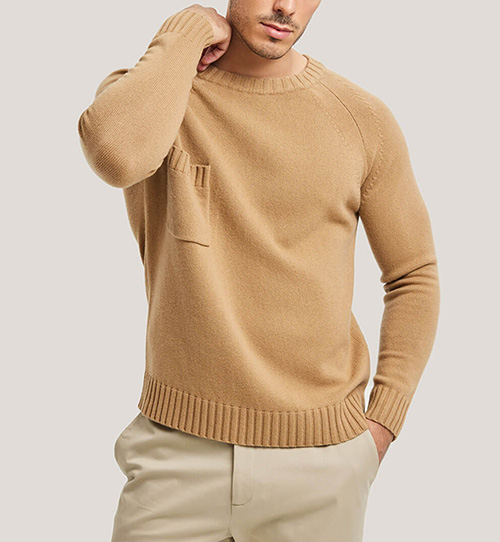 If he spends most of his paycheck on you and the kids, it's time to turn the tables and let him pick out some fabulous luxury clothing for himself! And bonus: he'll be all gussied up for date night with you!
24 Year Anniversary Gifts for Couples
31. Custom Spotify Code Bookmarks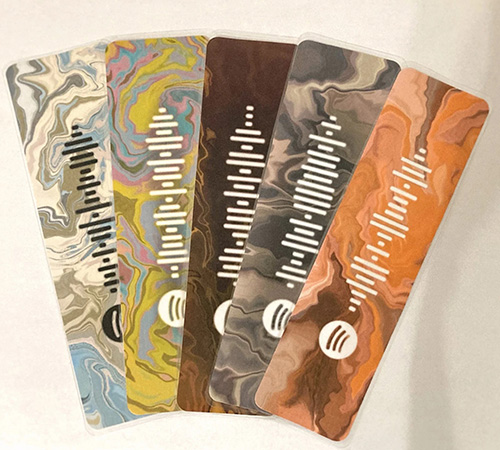 These cute bookmarks are a special anniversary gift to the reader in your life. Once scanned, your favorite Spotify list will begin playing. It's a clever and modern variation on the classic mixtape, and something that both of you can enjoy together.
Imagine the evenings relaxing with a good book, a glass of wine, and listening to romantic music while you snuggle with your favorite person in the world. This anniversary gift is tiny, but it packs in a lot of meaning!
32. Romantic Anniversary Trip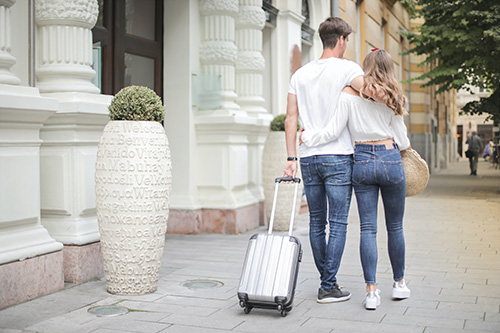 The best gift isn't one that comes wrapped, but one that is an experience to remember! You provide the gift card to an experience, and your spouse gets to pick where to go.
With thousands of destinations and activities all around the USA (and around the world), you'll find something incredible to do together whether near or far.
Related: 50 Best Experience Gift Ideas
33. Couple's Blanket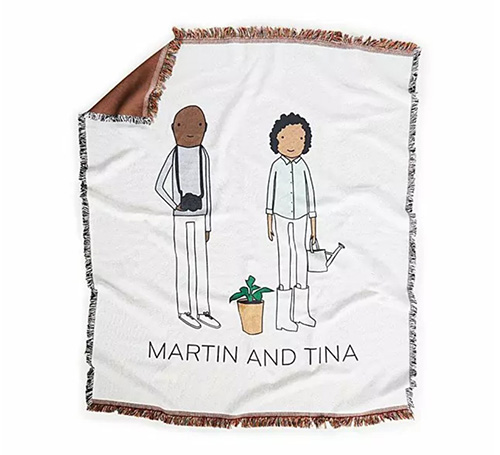 This cute blanket is so fun! Customized with your favorite images (add pets or kids too!), the two of you will love snuggling under this soft throw together and re-watching the 24-year-old video of the wedding.
34. 3D Crystal Photo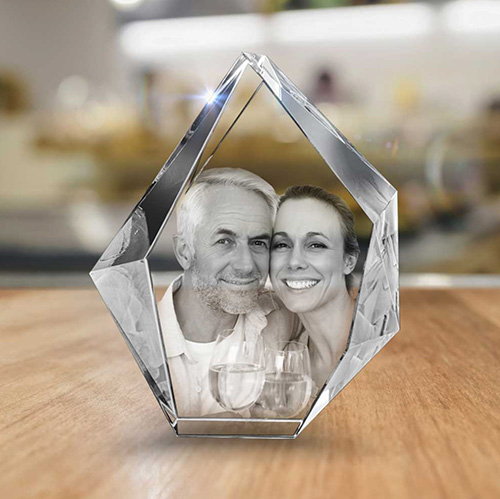 This 3D crystal photo is one for the books! Your sweet pea will love seeing their favorite wedding or engagement photo reflected in shining and shimmering lights and sparkles.
35. Door Harp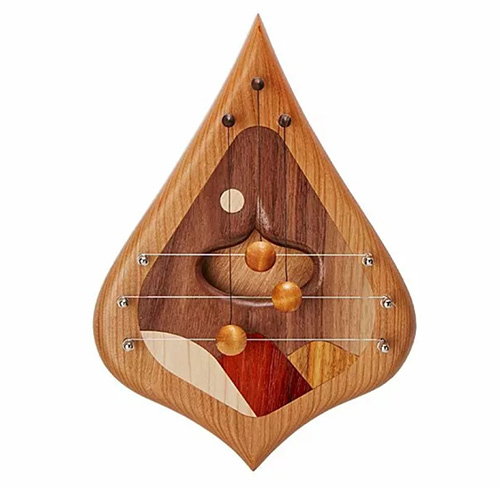 Handmade in California with walnut, cherry, canary, and maple woods, this gorgeous little door harp makes visitors feel welcome with its soft tinkle of music. Those annoying and loud bells have got to go!
Unique Twenty-Fourth Anniversary Gifts
36. Learn How to Play Instruments Together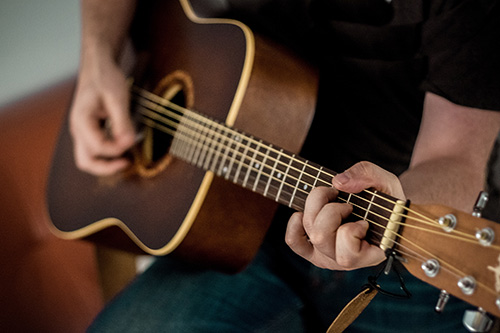 Give them the gift of spending good quality time together, learning how to play instruments! Pick out a course for them – or let them choose – and learn to enjoy making beautiful music together.
37. Nothing But Good Music Here – Custom Bottle Opener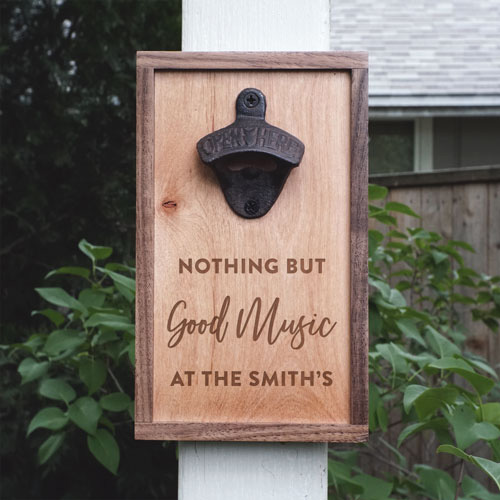 Personalized until its exactly right, this clever custom bottle opener is a real winner! They'll love how great it looks, not to mention how often it gets used. They'll wonder how they ever got along without it.
38. Opal Yoga Mat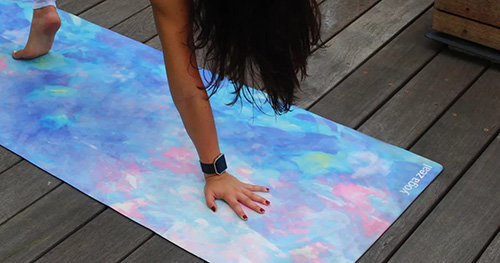 For the fitness fanatics, this opal yoga mat is a must-have! They'll love performing their downward dogs, lotus, and Warrior 1 poses on this shimmery mat.
39. Too Cute Face Pillow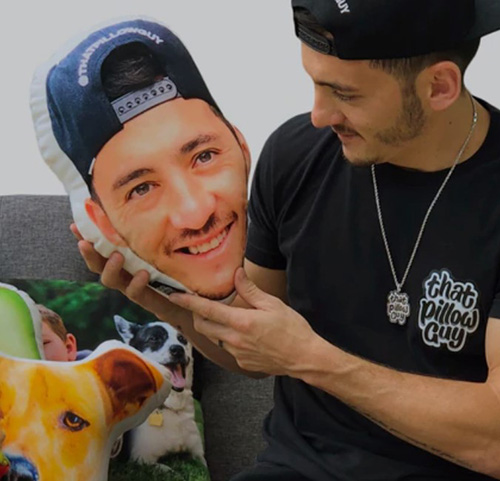 Turn anything into a pillow, including a photo of the two of you together! Whether you go "legit" and sweet, or pick the funniest selfie yet, your spouse will love this unique 24th anniversary gift.
40. Music Note Chocolates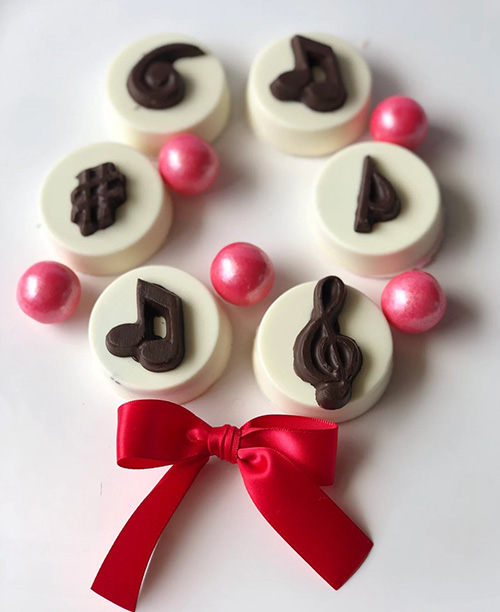 This delightful music note truffles are almost too pretty to devour! But once you realize the high-quality ingredients, the love and care with which they were made, and how yummy they taste, you'll want to eat the whole box!
Read next: 101 Romantic Things to Do on Your Anniversary
Pin It