Today we are taking a look at 21 great gifts for boat owners. From practical gifts like digital wind meters, to more whimsical gifts such as a custom portrait, we've got you covered.
Below you will find gifts for sailors and sailing enthusiasts, too…so there's a little something for everyone to enjoy here! With so many ideas to browse through, there's a good chance you'll find just what you're looking for.
So join us as we dive in (pardon the pun) to this listicle and help you find that special gift your loved one is sure to enjoy for years to come.
21 Great Gifts for Boat Owners, Sailors, and Sailing Enthusiasts
Please note that this post contains affiliate links. Read our full disclosure here.
1. Custom Engraved Captain's Gift Tumbler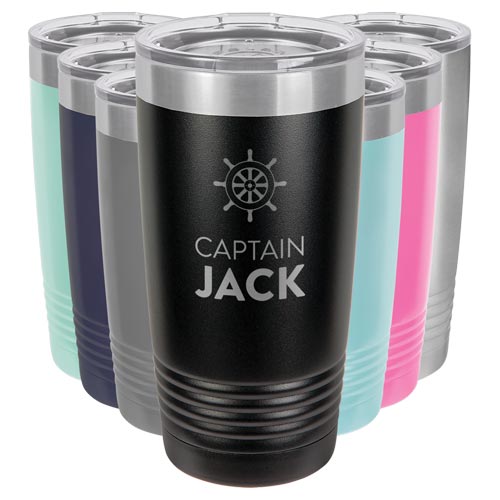 Everyone needs to stay hydrated, especially on hot summer days. Surprise a special boater in your life with this durable personalized tumbler!
Perfect for those long, sweltering days spent out on the boat, this cool tumbler from Northwest Gifts is totally customizable. Add their name and title ("Captain" is always a good choice!), and you can even change up the text to what you really want it to say.
This stainless steel tumbler is vacuum-sealed as well as double-walled, keeping chilled beverages cold for hours on end. Choose from seven different colors.
2. Personalized Sailing Sign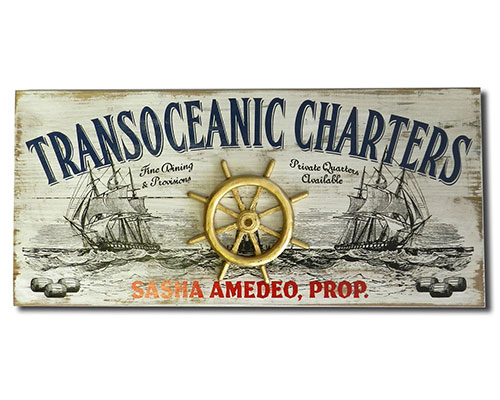 This personalized sailing sign is a great gift for sailing enthusiasts and boat owners alike. Bonus points if they actually own a beach house, too!
Available from Northwest Gifts, this sign is crafted from real wood planks and hand-distressed for that special old-timey look and feel. Personalize it with your loved one's name and the proprietor's name you would like featured.
3. Custom Sailing Portrait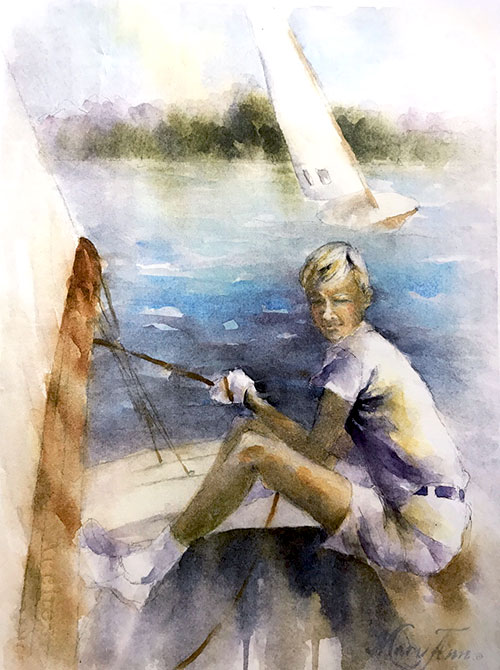 Using her God-given gift, watercolor painter Mary Ann has been making beautiful works of art for her valued clients for years.
Send her a photograph of your loved one, their boat, or a scenic view such as the one above, and she will create a stunning keepsake painting worthy to be passed down from generation to generation.
This is one of the best gifts for boat owners, ever!
4. Garmin Striker 4 GPS Fishfinder
The best gifts for boat owners do not have to be difficult to find, especially if they enjoy fishing. Consider this quality Garmin Fishfinder.
In addition to ClearVu scanning, this radar device includes built-in CHIRP sonar, which sends out a series of frequency sweeps, as opposed to one. That means high-performance views through the undercurrents!
The integrated GPS also allows for pinpointing of the best fishing spots, so that your boater can easily return to them time and time again. This is a gift they'll love, use, and love to use.
5. Custom Engraved Compass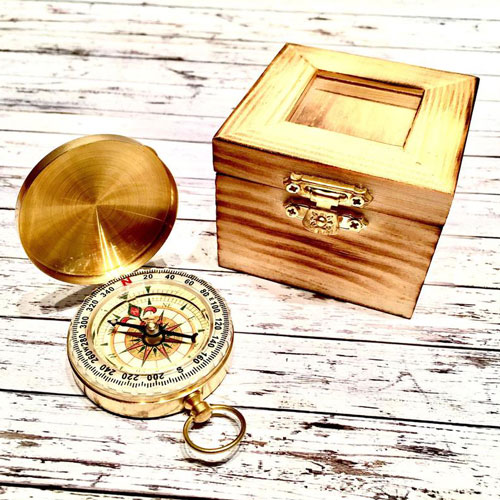 The compass is a classical seafaring tool used by sailors and boaters for hundreds of years. This beautiful piece by Etsy shop CMTImpressions is inspired by compasses of old, and makes for a practical gift that can also be cherished as a keepsake.
Using a diamond-tipped engraver, the shop will personalize the compass with your loved one's name, initials, or any other text you want. Get yours here.
6. Personalized Captain's Hat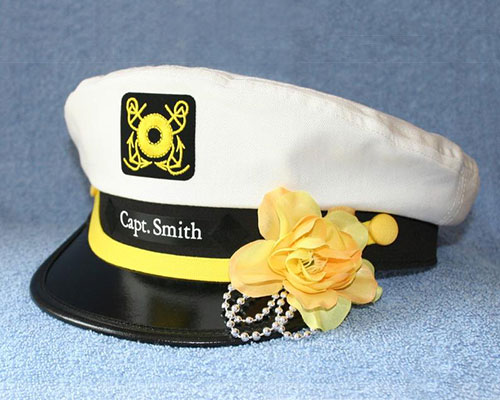 Here is another great gift for the novice boat owner or newly licensed Captain in your life. Show your loved one how proud you are of them by surprising them with this personalized Captain's hat.
Their name, nickname, or any other text comes foil-stamped onto the hat. This gift comes custom gift-wrapped, as well, making it perfect for any special occasion or holiday.
7. Garmin InReach Satellite Communicator
While boating and sailing are super fun pastimes, unfortunately they come with some risks. One of those risks, especially for maritime boaters, is getting lost at sea. Eliminate that worry with this Garmin InReach Satellite Communicator.
This device includes GPS tracking capabilities, two-way messaging to keep in close contact with loved ones, and an SOS system that works from anywhere in the world. In addition, an emergency monitoring center is connected to the device and is available 24/7.
8. Sailboat Heartbeat Shirt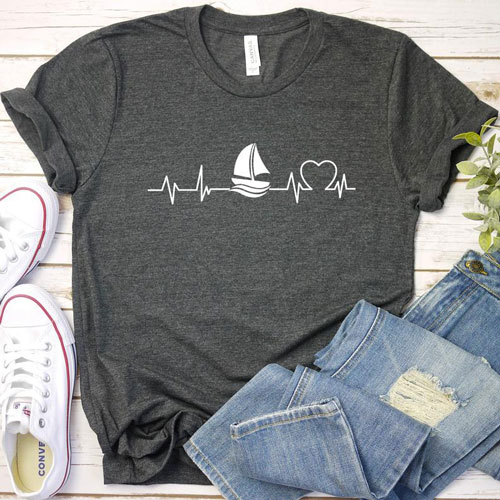 Been there, got the shirt! Now your loved one can wear their love for sailing on their sleeve (almost) with this cute nautical t-shirt from Etsy.
Each tee features a sailboat and heartbeat wavelength design. Choose between men's, women's, or unisex sizes, and also from many different styles. These tops are made from cotton and polyester, making them extra soft and durable.
9. Waterproof Bluetooth Speaker
There's nothing like relaxing on a boat with some chill music in the background. Give your loved one this wireless waterproof speaker, and they will be able to enjoy music (or a podcast or whatever they like to listen to) without fear of water damage.
It comes equipped with Bluetooth technology for voice command options as well, and has an impressive 35-hour battery life.
10. Vintage Captain Plaque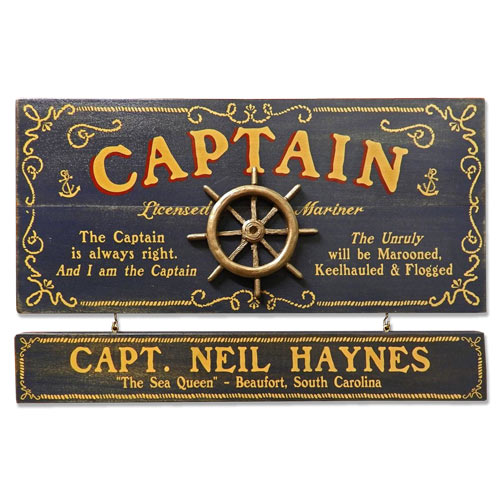 Everyone knows that anyone who owns a boat is the Captain of that boat (even if unofficially)! Place a spotlight on your loved one's status as a new boat owner with this vintage-style Captain's plaque.
Made from quality wood planks and hand-distressed, this sign will let everyone with permission to come aboard know who's boss.
The ship's wheel relief carving adds a special effect, and you can also include a personalized hanging name board as pictured above.
11. Waterproof Marine Binoculars
Binoculars are popular among bird-watchers, but just think of all the aquatic life your loved one could see using them, too.
These high-grade marine binoculars will get the job done. They are durable, waterproof and fog-proof, and include an internal compass and range finder. They feature 50 mm lenses as well as a 10x field of view.
12. The Arts of the Sailor Book
It's a good idea to think outside of the box when looking for gifts for sailors and sailing enthusiasts. If they also happen to love reading, The Arts of the Sailor may be the perfect pick for them.
In this fascinating book, author and sailing expert Hervey Garrett Smith offers insights on the many types and uses of maritime knots…invaluable information for any maritime enthusiast.
13. Sailboat Blueprint Art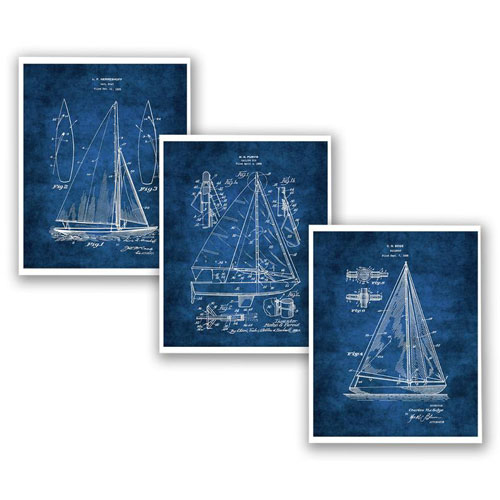 Help your loved one brighten up the cabin space of their new boat with this unique set of three sailboat blueprints. Each piece is printed on acid-free photo paper using archival-quality ink, and features the various components of sailboats. Choose from four different print sizes as well as background color.
14. Bass Fish Key Rack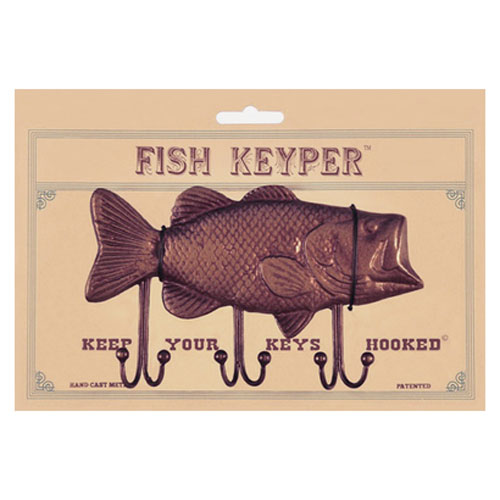 There's nothing worse than setting your keys down and not remembering where you put them. And when you're on a boat, it's of high importance to keep track of keys, or it's going to be awhile before you're land ho again!
Let us help your loved one keep track of their keys with this charming bass fish key rack. To create this piece, a master craftsman firsts carved out the original fish design, and each key rack is cast in bronze from the original mold for that shiny, finished look.
15. Funny Boat Docking Sign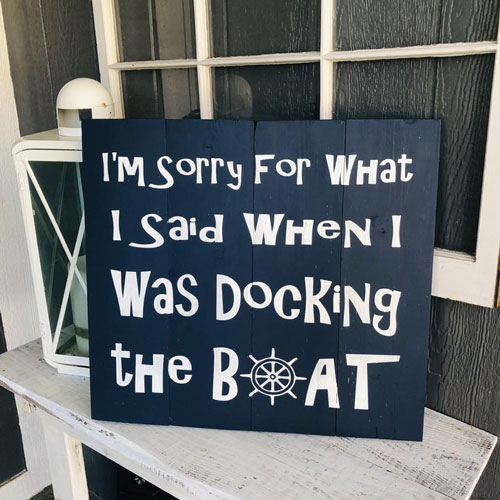 Docking a boat (without looking ridiculous) can be pretty difficult at times, as every boat owner knows. Show your support for your favorite boat-docker with this hilarious boat owner gift sign from MemorEase on Etsy. Each plaque measures 22×20 inches, is crafted from real wood planks and is finished with an enamel coat.
16. Sailboat Necklace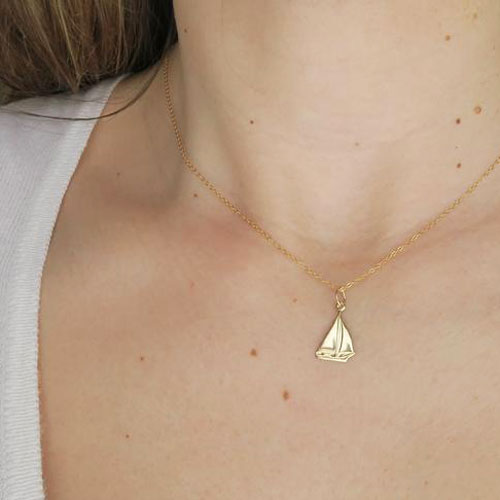 Great gifts for sailing enthusiasts do not have to be hard to find, either. You just have to know where to look!
Take this dainty necklace with a sailboat charm, brought to you by Dulicious Jewelry. Gold-filled for durability and available in five different chain lengths, this pretty necklace is sure to be adored by the avid sailor, boater or beach lover.
17. Boat Repair Fund Jar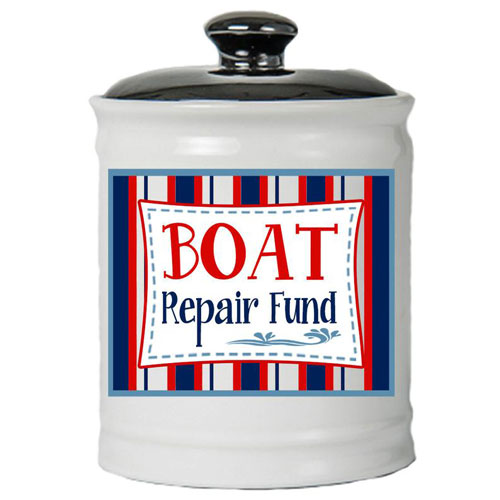 Maintenance is a necessary element to any big investment. That includes boats and the inevitable repair work that comes with them.
This ceramic "boat repair fund" jar from Cottage Creek Shop takes away some of that stress by keeping things on the lighter side. Give a boat repair fund jar to your loved one (and maybe throw in a buck or two) and watch as their face lights up.
18. Digital Anemometer
For smooth sailing and great fishing, wind meters (aka anemometers) are essential. So give your loved one the gift of wind measurement with a premium-quality Kestrel anemometer.
This particular pocket anemometer is waterproof and equipped with a high-contrast LCD screen. It's extremely compact and made for everyday handheld use. Besides boating, sailing, and fishing, it can be relied upon when hunting, paragliding, kite flying, and during other activities.
19. Personalized Boat Owner Gift Bottle Opener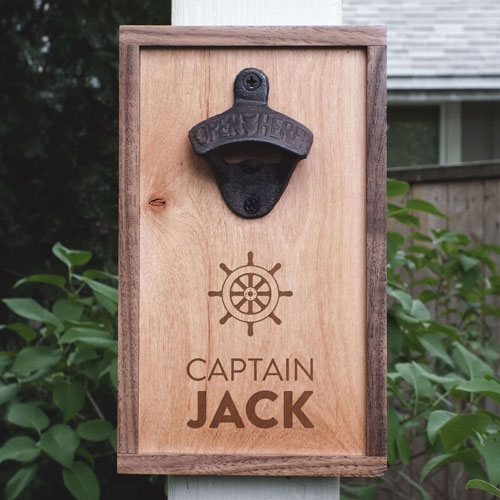 A Northwest Gifts Original, we handcraft and laser etch this unique wall-mounted bottle opener in our Oregon wood shop.
Personalized with your captain's name below a ship's wheel, our opener makes a great gift for any boater, sailor, or sailing enthusiast who likes to pop open a brew and have a good time wherever they are.
20. Waterproof Backpack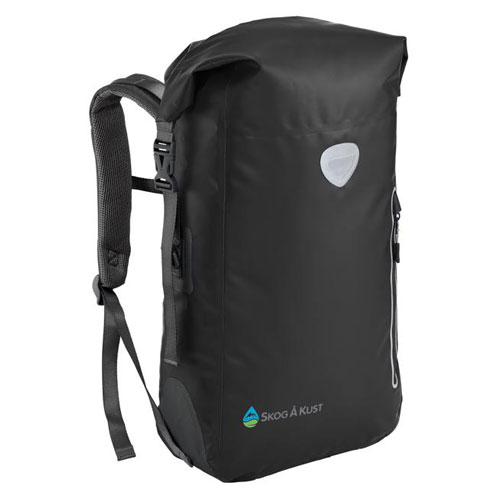 Planning a trip out on the lake or sea will be easy for your loved one when they are able to take this backpack along for the ride.
This Skog A Kust backpack is waterproof and features padded back support for exceptional comfort. It's available in two different sizes and eight different colors. It's the perfect bag for packing snacks, notebooks, towels or clothes, or anything else that may need protection from the water.
21. Premium Boat Magic Erasers
These magic erasers seem to be just that: magic! They can remove almost every "impossible" mark or stain for almost any surface. And now they make them just for boat cleaning.
These premium sponge erasers promise to eliminate dirt and other unsightly marks from boats surfaces, whether it be plastic, wood, vinyl, glass or fiberglass. Better yet, these sponges contain no harsh chemicals. And while it may an unusual gift for boat owners, they will certainly be most welcome.
---
More Gifts for Boat Owners
We hope you enjoyed this list featuring 21 gifts for boat owners, sailors, and sailing enthusiasts. Moreover, we hope you found a great gift that your loved one is sure to treasure for years to come.
However, if your search continues on, please take a look at more of what Northwest Gifts has to offer here. We pride ourselves in offering only the highest quality products, most of which are 100% customizable. Check us out today!
Read Next: Seaworthy Gift Ideas for Boat Owners