Last Updated on July 21, 2022
Today we're going to be sharing our favorite 21 chemistry gifts for science nerds, teachers and chemists.
Maybe you have or know a dedicated science teacher whose birthday is coming up.
Or perhaps your loved one is a chemist or chemical engineer who will be retiring soon.
Or maybe you even have a certified obsessed science nerd in your life – we'll call them an "academic" – for whom you need to find a one-of-a-kind gift… something that they don't already have!
If this is you, keep reading, because we've got you covered.
Science Nerd Gifts
We've searched the Internet far and wide to find these unique chemistry and science-related gift ideas just for you to surprise your loved one with.
The best part about our list is that many of these gifts can be personalized with their name, making the gift that much more special.
You'll also find that many of the gift ideas mentioned here would actually work great as dual-interest gifts (see #3 and #10 as examples).
I could go on but you'll see what I mean soon enough! We've even thrown in a few "unconventional" gift ideas, too, so be sure to keep reading to the end.
Top 21 Chemistry Gifts for Science Nerds, Teachers, and Chemists
Our website is supported by our users. We sometimes earn a commission when you click through the affiliate links on our website. Learn more here.
But first, do you want to hear a joke about sodium?
You: Na.
Hmm. Fine then. I had a ton of chemistry jokes but I'm beginning to think they won't get a good reaction. Oh well….
On to bigger and better things: chemistry gifts for science nerds!
1. Periodic Table Pyrex Dish (+ Meal)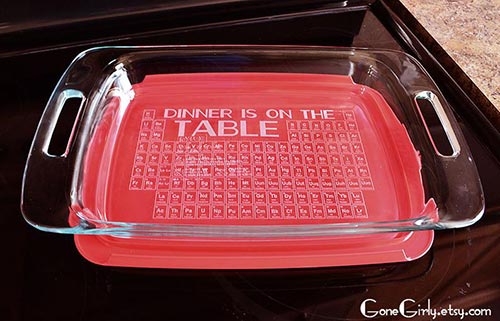 Dinner is on the table!
For a universal gift that everyone loves to give and receive, you can't go wrong with food. But throw in a chemistry-themed dish to go with it, and you've got a winner.
This Pyrex casserole dish comes laser-engraved with the updated periodic table of elements, and also includes a red lid. Besides being oven safe (obviously), it's also microwave and dishwasher safe.
Pictured above is the 13″ x 9″ dish, so here are 35 delicious casserole recipes just for that size.
With that many recipes to choose from, you're bound to find one that you're loved one will enjoy. Also, imagine the look on their face when they finally see the design underneath!
2. Vintage Style Chemist Sign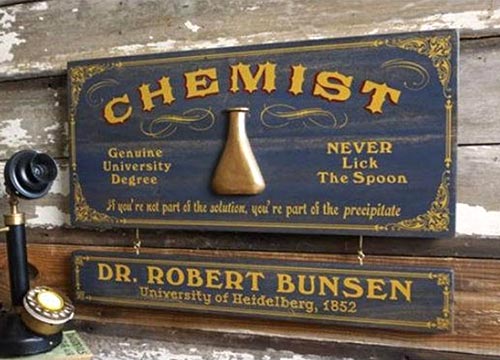 Here is a really cool gift idea for professionals, chemistry majors, and even chemistry teachers or professors.
This vintage-style chemist sign is constructed of real wood and comes with an optional hanging name plate, which can be personalized with the chemist's name and more.
Also included is a super-cool resin cast of a beaker. The entire sign is 24″ x 16″, making it an impressive, noticeable addition to an office, lab, or classroom.
3. Caffeine Molecule Necklace
There's just something unexpectedly elegant about molecular models. Just take a closer look at this gorgeous necklace and you'll see what we mean.
Here we have a unique piece of jewelry that turns a caffeine molecule into a wearable work of art.
When wearing it, your loved one can simultaneously display their love of coffee (or tea, or soda, or energy drink) and chemistry. This necklace is available in sterling silver or gold finish.
4. Personalized Teacher Name Plate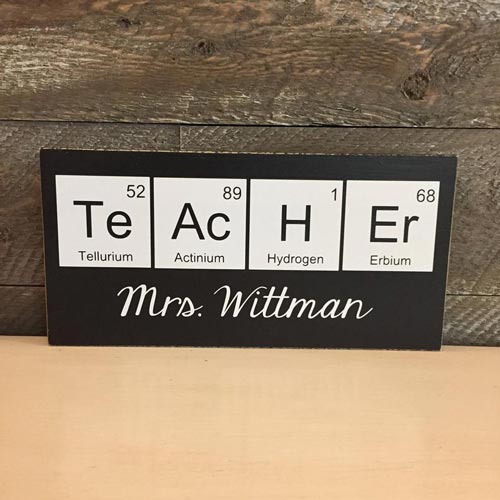 If you're looking specifically for chemistry gifts for teachers, this may be your "Aha! That's the one" moment.
This fun personalized chemistry teacher name plate uses element symbols to spell out the word "teacher." It will look great on his or her desk… you know it will, and they'll know it too as soon as they open it!
The name plate also comes with a sawtooth hanger if wall hanging is preferred. It's a great birthday, Christmas, or end-of-the-school-year gift.
5. Covalence: A Molecule Building Game
Any science teacher, nerd, or professional chemist will enjoy this card and tile game.
In Colalence: A Molecule Building Game, the complexities of organic chemistry hidden within covalent bonding are easily learned through the simple-to-understand game play.
Players work together using clues and chemical elements to "build" molecules, in hopes of successfully matching them to their corresponding molecular structures. Great for high school level and up.
6. Vintage-Style Periodic Table of Elements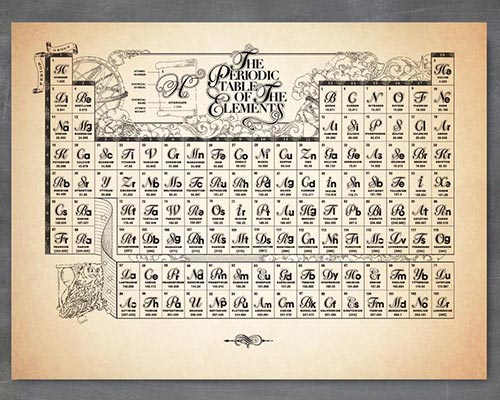 The periodic table of elements never looked so good!
This 12″ x 16″ vintage-style poster features the periodic table like you've never seen it before, complete with dragons and other fantastical imagery.
But don't be fooled – even though it may look like a beautiful antique, this brand-new table is up to date. Your loved one will enjoy displaying this great conversation starter in their home or work space.
7. "Women In Science"
From Hypatia to Jane Goodall, Women in Science chronicles the lives and works of 50 different women, from all different eras and backgrounds, whose contributions to math and science are renowned the world over.
Through colorful illustrations and eye-catching text, this book serves to educate and entertain people of all ages on the amazing discoveries of some of the world's greatest female scientists. Your loved one won't be able to put it down.
8. Personalized "This Scientist Runs on Caffeine" Tumbler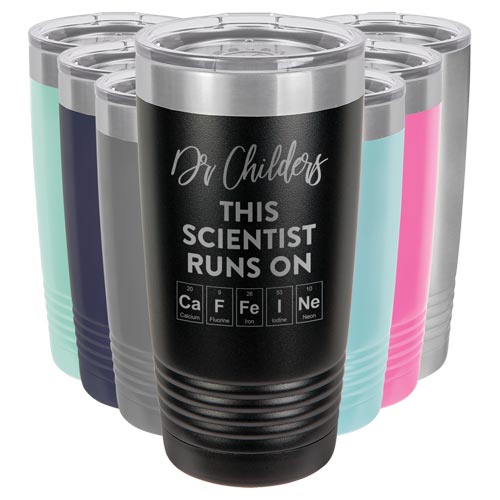 Here's the perfect gift for a science nerd who loves coffee!
For starters, this a Polar Camel tumbler, putting it up there quality-wise with the much less economical YETI brand tumblers.
Second, it can be personalized with your scientist's name. We can even customize the block lettering, so it can say "chemist" or "science teacher" instead of scientist, or "this guy loves [caffeine]" or anything else you like.
Third, it comes double-walled and vacuum-sealed so that their drink, whether hot or cold, can stay that way for hours on end.
And last, it's also available in several different sizes and colors, so that you can pick the one you know they'll love the best.
9. Science Flask Earrings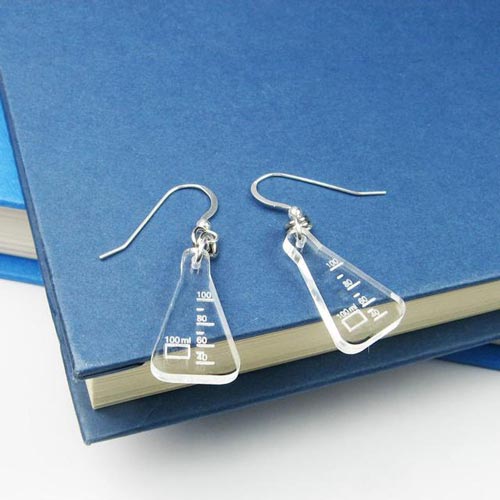 This cute pair of flask earrings would make an excellent surprise for any chemist or chemistry teacher.
Anyone else getting Ms. Frizzle vibes?
Look closely and you'll even see the miniature mL markings. As opposed to silver-plated counterparts, these earrings are made with sterling silver wire, making them a good option for your loved one if they're sensitive to certain jewelry metals.
10. Carbon Negative Ground Coffee
Almost everyone enjoys sipping on a cup of coffee in the morning (or two or ten throughout the whole day… but I digress).
This particular brand of organic coffee, Tiny Footprint Coffee, is a fun choice for a chemist or other science-minded person due to the fact that it's carbon negative.
This sounds like super-science-nerdery, but all it really means is that the company is environmentally-mindful: for every order it gets, it donates a portion of that money to reforestation efforts in South America.
To be honest, this coffee would go great with the caffeine molecule necklace (gift #3 above). Don't you think?
11. Funny T-Shirt for Science Nerds
When it comes to shopping for chemistry gifts for science nerds, you just can't go wrong with a funny t-shirt.
Both young and young at heart alike, so long as they appreciate science jokes, will enjoy the humorous message on this one, which says, "Science: It's like magic, but real."
This soft cotton t-shirt is available in men's, women's, and youth sizes, is machine-washable and also comes in five different colors.
Browse more funny science shirts here.
12. Personalized Best Science Teacher Ever Bird Feeder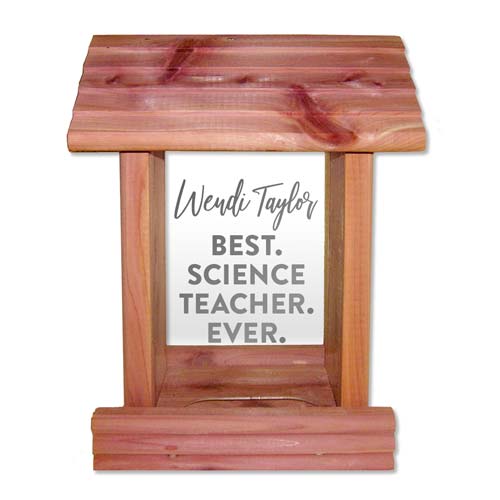 The best science teacher ever deserves the best gift ever, and this one just happens to be it!
Okay, a little cheesy… but seriously, if you think about it, a personalized bird feeder really is a great gift idea for the amazing science teacher in your life.
This custom engraved bird feeder, constructed from sturdy cedar wood, is personalized just for your science nerd.
With the customization of your choice engraved on the front acrylic panel, this bird feeder would make an excellent gift for any special day, from graduation to birthday to retirement.
13. Personalized Whiskey Distillery Barrel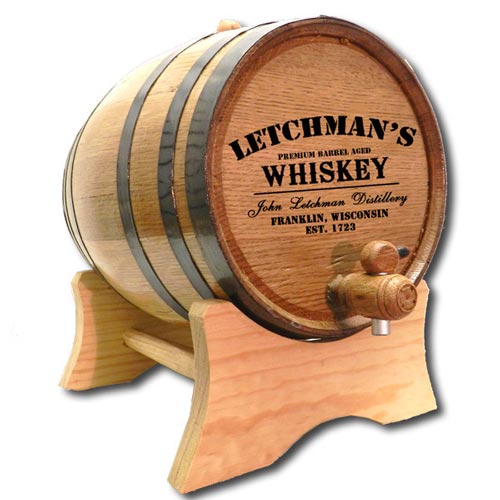 A whiskey distillery barrel? Yep! And why not, when the barrel aging process itself is chemistry?
In all actuality, this is one of those gifts that chemists and science nerds can enjoy outside of their profession. This oak wood aging barrel is made from solid oak wood and personalized with your loved one's name, location, distillery name, and establishment date.
Included in your order is the barrel with metal hoops, bung and spigot… just what your loved one needs to get started brewing and aging their own homemade whiskey.
14. Funny Noble Gases Mug
Here is another cute gift idea for a teacher or someone else you know who enjoys a little science humor every now and then.
This ceramic "Noble Gases" mug, which features all six elements in group 18 of the periodic table, will help your science nerd start their day with a smile and will also be a sweet reminder of you. A win-win!
Bonus: it's also dishwasher and microwave safe.
15. White Marble Benzene Chemistry Coasters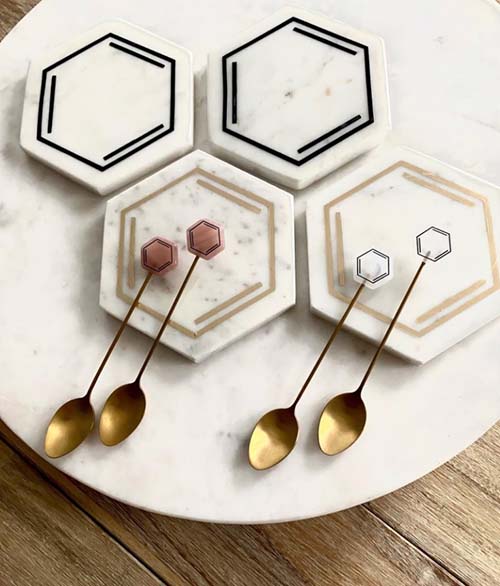 Check out these stunning chemistry-inspired coasters! (The cocktail spoons are sold separately here.) Each coaster boasts a decoration modeled after the chemical structure of benzene, in your choice of black or gold coloration on solid white marble. Subtle and elegant, yet still unashamedly nerdy!
16. Personalized Leather Messenger Bag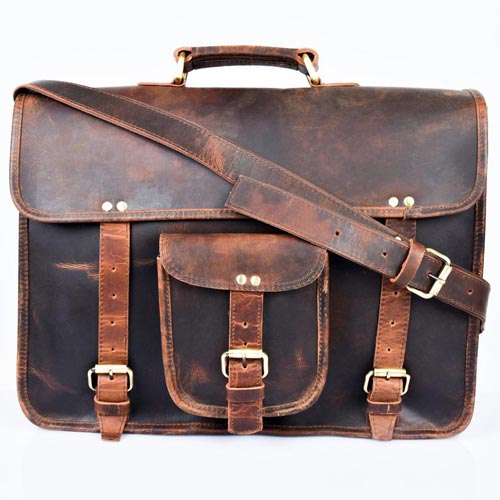 No matter what your science-loving friend or relative does for a living, for a gift that shows off their professional side, you can't go wrong with this personalized leather messenger bag.
This classy bag is handmade from high-quality buffalo leather that has been distressed for that sought-after worn look.
With enough space to carry a 15″ laptop, this bag includes several other outer and inner compartments along with free personalization of initials.
17. Spa & Wellness Gift Card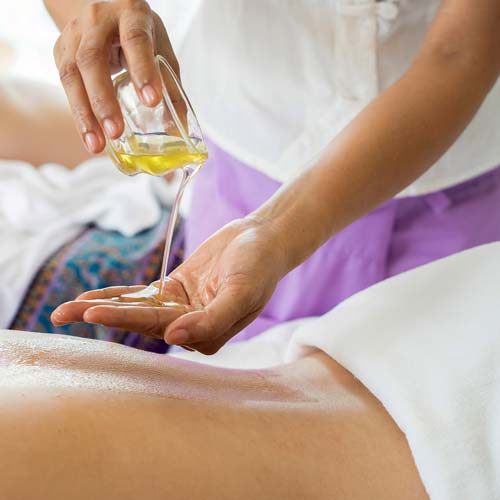 With a Spa & Wellness gift card, your loved one will be able to step out of their classroom, office or lab for a while and into their local spa for some much-needed rest and rejuvenation.
Using their website, you can customize and have a gift card mailed, emailed, or printed yourself and given to your loved one in person. Really, when it comes to gift-giving, it just doesn't get any simpler!
A Spa & Wellness gift card would be great by itself, or serve as a thoughtful accompaniment to pretty much any other gift idea we've mentioned so far.
18. for a Teacher: DIY Tea Bag Wreath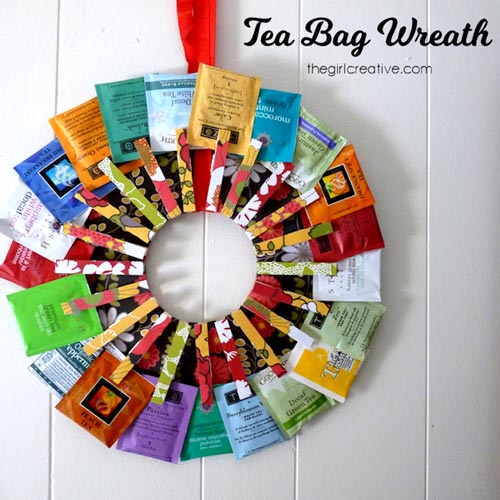 Are you more of the do-it-yourself type when it comes to gift-giving? We can understand that, so we've found this cool idea that you can consider making for your favorite science teacher. You know they'll appreciate this gift, because a) it was handmade by their favorite student, and b) who couldn't use a little healthy, refreshing pick-me-up in the middle of the day?
All you'll need to make this tea bag wreath is some cardboard, patterned paper, glue, some clothes pins, a ribbon, some tea bags, and the instructions.
This wreath would make a lovely bonus gift to go with the personalized teacher name plate above.
19. Erlenmeyer Flask Drink Tumbler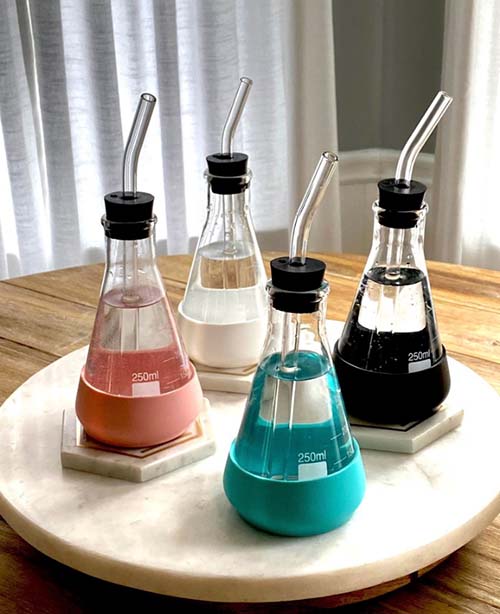 It's a drink tumbler shaped like an Erlenmeyer flask. Made from lab-grade high borosilicate glass and cushioned with silicone accents, your chemistry enthusiast friend will never miss an opportunity to show off (and use) his favorite new flask.
20. Adrenaline Molecule Decal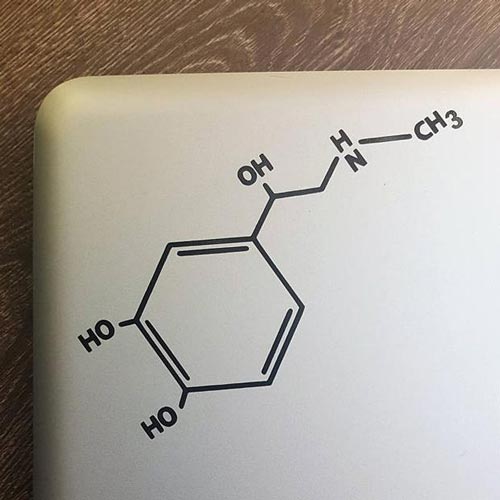 I can easily see this cool decal on a chemist, teacher, or science nerd's car window or laptop back, can't you?
It can serve as window or laptop decal (or heck, even phone sticker), and will easily distinguish your loved one for the science or chemistry fanatic they are.
Shaped like an adrenaline molecule, this vinyl decal is waterproof, easily removable and also available in four different sizes. For fun, quirky, and affordable chemistry gifts, this is a great pick.
21. Himalayan Salt Lamp
Himalayan salt lamps have grown in popularity over the years, and not without reason. Emitting a soft glow, salt lamps promote relaxation and are also thought to produce negative ions, which are believed to help keep the surrounding air free from debris that cause allergies and other health-related issues.
But is it science? Is it pseudo-science? Just because science hasn't fully researched it yet, does that mean it's not real? Stoke the debate by giving your loved one something else to research right along with this gorgeous lamp.
More Chemistry Gifts
So those are our 21 favorite chemistry gifts for science nerds, teachers and chemists! We hope we were able to help you figure out what to get the science lover in your life, or in the very least provide you with the inspiration you needed to find the perfect gift.
If you're still struggling with what to get, we suggest thinking "outside the box." Basically, consider what else your loved one enjoys doing in life outside of chemistry.
Do they like to read, listen to music or watch movies? Do they love the beach? Are they always hosting family get-togethers? Ask yourself questions like these and you'll open yourself up to a whole new world of gift-giving options.
With that in mind, head on over to Northwest Gifts and take a look around. We have tons of personalized gifts, everything from home bar decor to man cave accessories to tools. Each of these can be customized with a chemistry theme. Plus, they're great gift ideas that everyone, not just chemists, will love.
Other popular chemistry gifts:
Pin It