You know what they say: the first year of marriage is the hardest. We aren't sure who "they" are, but we assume they know what they're talking about!
To celebrate the momentous occasion and that first anniversary you need an amazing gift equal to the task.
Whether it's your special day, or your BFFs, or your favorite coworker, we've got some great ideas for what to wrap up and give.
Our website is supported by our users. We sometimes earn a commission when you click through the affiliate links on our website. See our privacy policy & disclosures for more information.
All About The First Anniversary Gift
This is part one of our series on Anniversary Gifts by Year.
What is the traditional 1 year anniversary gift?
Paper.
Why is paper the traditional first anniversary gift?
Paper symbolizes the blank pages on which you write the newest chapters of your life together. Awwwwwww! And here you thought paper was a dumb anniversary gift.
What is the modern 1 year anniversary gift?
A clock.
Why is a clock the modern first anniversary gift?
Because time is precious and the first year flew by, didn't it?
What is the 1 year anniversary stone?
Gold.
Why is gold the first anniversary stone?
Because it's simple and sweet. And also relatively inexpensive: the first year of marriage usually finds the couple still pinching pennies. It's easy enough to find gold-plated little pretties, or (if you have the resources) some really high-end stuff too.
What is the first anniversary flower?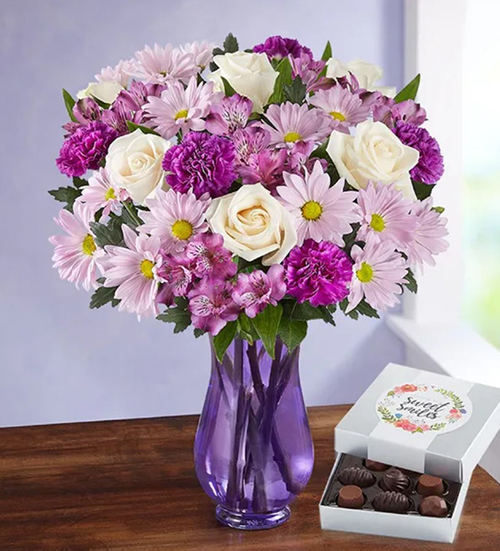 Carnations.
These stunning flower bouquets make such gorgeous, classic gifts. Their first anniversary deserves some lively blossoms, we think, and this bunch definitely fits the bill. There are several options, too, for vases and colors, so be sure to pick whichever one suits them best.
What is the 1 year anniversary color?
Gold or yellow.
(The anniversary color typically reflects the color of that year's stone/jewel/precious metal.)
10 Best First Anniversary Gifts
Now on to gift ideas! We'll start with this fun Top 10 list, then get into specifics for her, for him, traditional, modern, etc.
Here are ten inspirational and often traditional (yet just as often truly unique!) anniversary gifts to give on the first of many annual celebrations.
1. First Wedding Dance Wall Art Print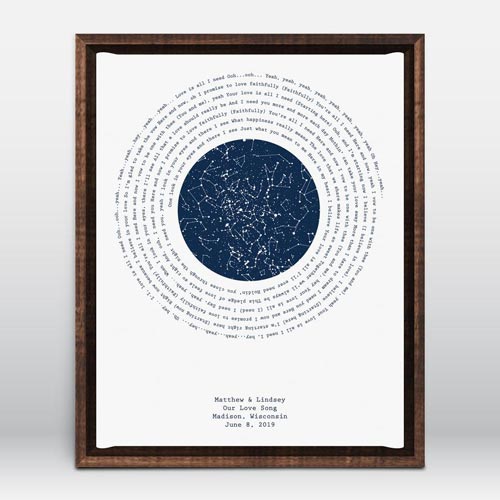 Personalized with their special day, their love song can be prominently displayed on the wall of their home. It's a sweet and sentimental gift for those lovebirds that will make their jaws drop in pleasant surprise.
2. Personalized Notepads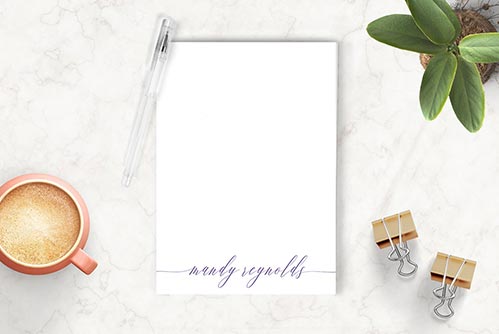 Chances are she's still getting used to her new last name, so display it in pretty print with this personalized notepad.
Remember, paper is the traditional choice for a first anniversary, so it makes this gift even more perfect.
3. DIY Timeline of Love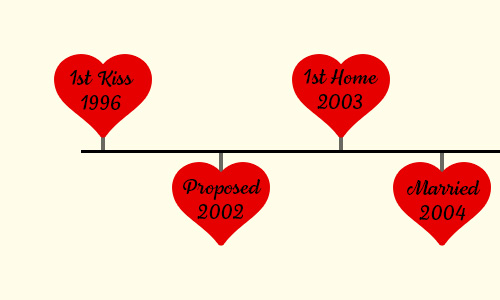 DIY a clever way to show how much you care (and how well you remember important dates!).
You can make it as sappy and sweet as you want, or be clever and witty by throwing in some humorous "firsts" too (like "first time I noticed your butt," or "first time we got preggers").
4. Why I love You Box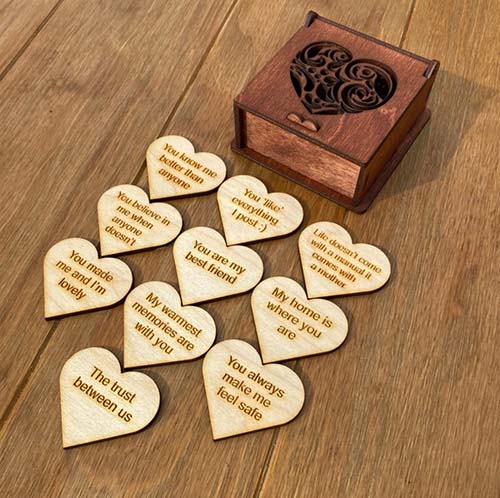 How cute is this personalized little keepsake Why I Love You Box?!!?! You could also wrap up the empty box, and have her search the house for all of the sweet little hearts.
To make it a little more traditional, add in some paper hearts with more love notes, coupons ("good for one free bottle of Vino") or printed photos.
5. Paper Origami Clock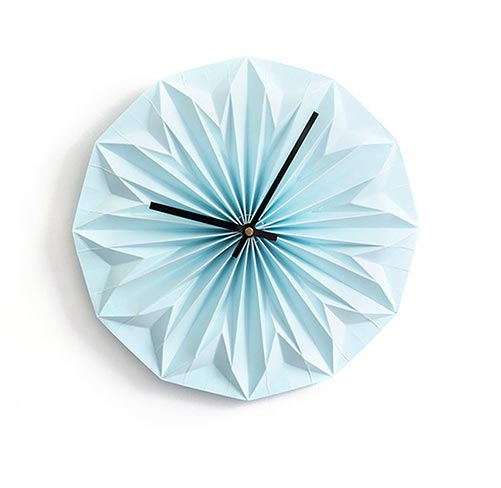 Unusual in all the best ways, this origami clock fits both the traditional and the modern. It's chic and sophisticated, and will cause everyone who comes through their house to ask where they got it from. Why, from you, of course!
6. Key Holder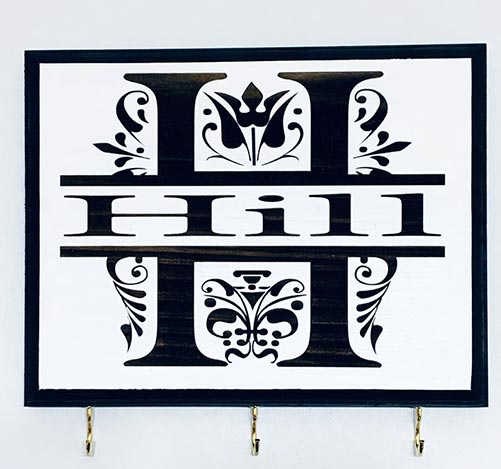 Odds are their first married fight had something to do with misplaced items, like keys!
Keep their marriage blooming happily with this personalized key holder for the entry way. Sturdy enough to hold her purse or his backpack too, this will be a pretty and practical gift that they'll still be using on their 20th anniversary.
7. Paper Roses
Again with the paper?! But these gorgeous paper roses are just too delightful to pass up. Plus, they won't be dead in a week like real ones!
8. His and Hers Watches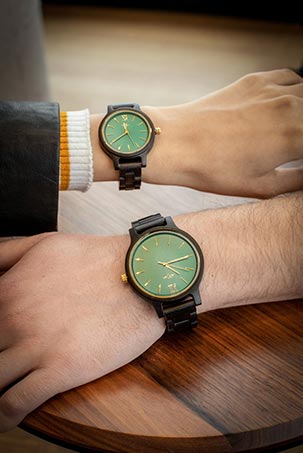 Romantic, but also super chic and classy, these matching his and hers watches are perfect for the elegant couple in your life.
And watches? Um, hello, they're tiny clocks, aren't they?! So it's doubly perfect.
9. Personalized Leather Journal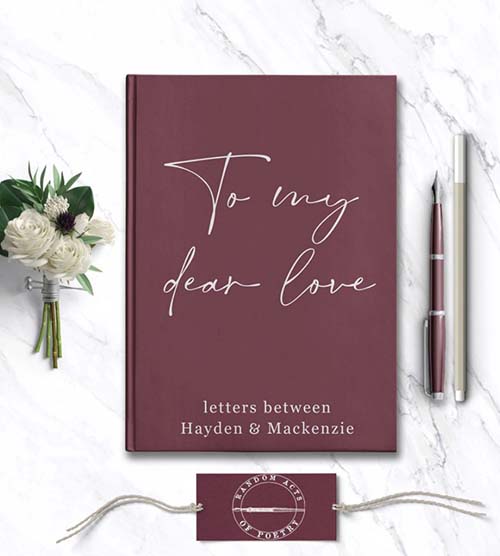 Whether they fill it with romantic memories, advice from other married couples, or even just a place to write down notes to one another, this beautiful leather journal will stun the recipient.
10. Soundwave "I Love You"
If your gift recipient just seems to already own everything on the face of the earth, then this will knock their socks off!
It's a personalized and customized soundwave illustration, and it just might blow their minds.
Traditional 1st Anniversary Gifts (Paper)
Let's look a little more deeply at the thought behind paper as the ideal first anniversary gift.
11. Portrait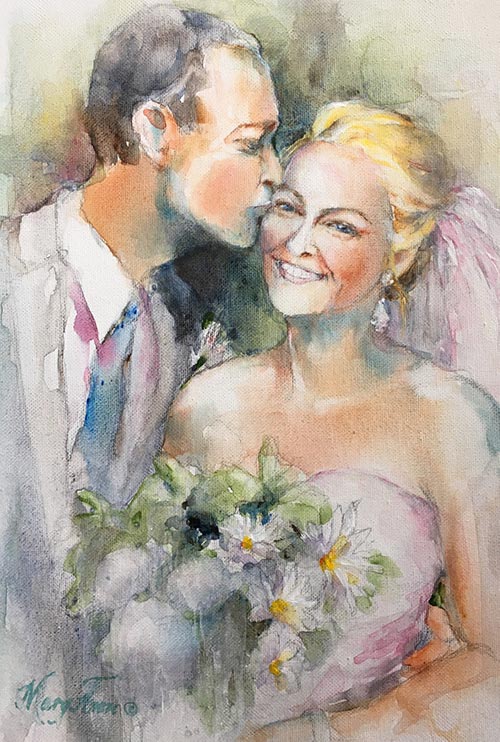 Commission this amazing artist to paint a piece of art from their wedding. Not only is this gift perfect for others, but it is a lovely idea for your own spouse as well! It will surely hang above the fire place for years.
12. Personalized Jigsaw Puzzle
Puzzles make ordinary paper fun again! For the young-at-heart, a puzzle with their very own photo on it will be the perfect gift to make them smile.
13. Folded Book Art
With their Big Day in mind, folded book art like this will be much appreciated and given a place right at eye-level in the living room. It's old-fashioned and modern all at once.
14. Embroidered Toilet Paper
If your gift recipient loves to laugh, this embroidered (toilet) paper anniversary gift will surely be a hit! Let the other gift-givers choose the boring traditional gifts: you're going to be the life of the anniversary party with this one.
15. Papercut Light Box
A beautiful keepsake that will literally light up the room, this papercut light box can be used as a nightlight or simply a gorgeous work of art.
Modern 1st Anniversary Gifts (Clocks)
While time is something we will never get back, it also reminds us of what we have to look forward to. 1st year anniversary down, so many more to go.
16. Wine Bar Clocks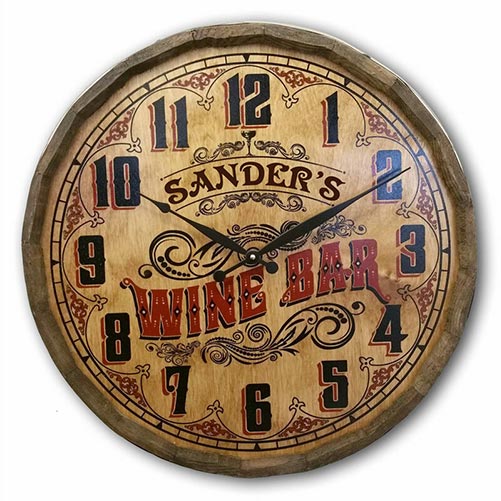 Vintage style but oh-so modern as well, this pretty "antique" wine bar barrel clock can be personalized with the couple's last name, making it the gift that keeps on ticking. (Just a little clock humor for you.)
17. Wooden LED Clock
Unusual – in all the best ways – these whimsical wooden clocks are perfect for both keeping time and for adding some rustic and charming décor to a bedroom nightstand.
18. Engraved Photo Clock
Start by choosing your favorite photograph of the wedding day and end by making them cry sentimental tears over this pretty engraved photo clock!
Related Article: 9 Beautifully Personalized Photo Anniversary Gifts
19. Vintage Radio Clock
So retro and yet so chic too! This vintage looking radio clock will steal their hearts and be given a special place in their home.
20. Anniversary Clock
He (or she, let's be fair) will never forget their anniversary again when the reminder is staring them in the face! Personalized and quaint, this anniversary clock is a perfect choice.
1 Year Anniversary Gifts for Her
She's oh so special and loveable. Celebrate her with the perfect gift.
21. Golden Necklace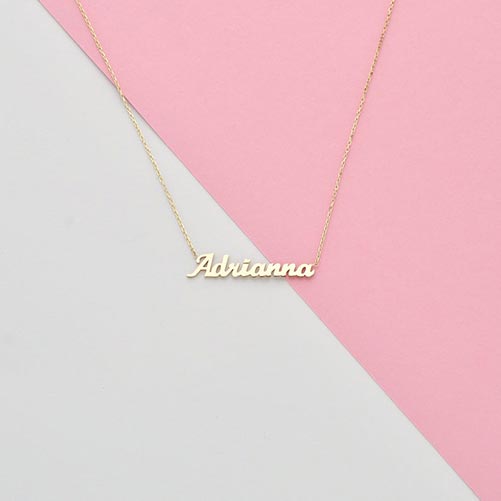 While there is no gemstone, we can still follow the traditional theme and give her this beautiful gold necklace and we think she'll be ever so pleased!
Understated, yet still perfectly beautiful, it will match all of her outfits, from the most sophisticated little black dress to her favorite pair of sweats.
22. Spa Box
It's been a year, all right! And it's probably been full of ups and downs. Let her relax with this spa box: she deserves it!
23. Family Name Plaque
It's so delightful to join your name with another, especially if it's your true love! Embrace that delightful feeling with a plaque that shows off your family name.
24. You've Been an Amazing Wife for 1 Year
Funny, but also true, this clever, witty mug will make her laugh! Just be warned, she'll want another one for year two … and three, and well, you get the idea.
25. Golden Blanket
It's the color of the first anniversary traditionally and what better way to show it off than this warm and soft golden blanket?
1 Year Anniversary Gifts for Him
Guys love gifts too! He's been loving you for a year, now is the time to get him something memorable.
26. Personal Comic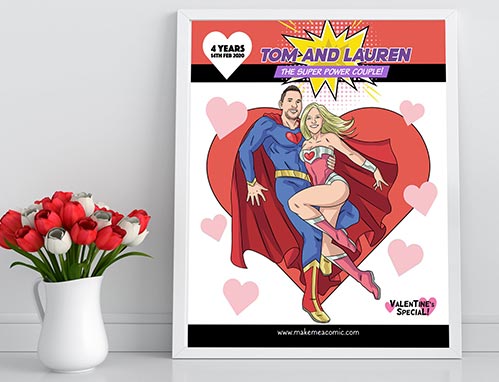 He's going to love this personalized comic book starring the two of you! Get ready to see his face light up and hear him ask, "where in the world did you find this? It's perfect!"
27. History By Mail
For the history buff who has everything, History by Mail will be just the ticket! Affordable, simple, and completely paper-based, each month he'll receive a gorgeous reproduction of a historical document along with fascinating background info.
He'll spend hours learning new facts and stories. Checking the mail has never been so much fun!
Related: 21 History Buff Gift Ideas
28. Personalized Watch
Remind him of how much you love him every time he goes to look at the time.
Personalized, romantic, and practical too, he'll love putting this watch on each morning.
29. Whiskey Barrel
"Aging" … "clocks"… there's a connection there … what could it be? Plus, it's a reminder that he's aging like a fine wine whiskey.
Intrigued? Click here to personalize your own whiskey barrel!
30. Rare Beer Club
Golden-hued craft beer… delivered to your door?? Works for me!
Let him enjoy an easy cool one every month with the Rare Beer Club subscription. Don't forget to check out our review!
1 Year Anniversary Gifts for Couples
Here are some gifts for the two of your to enjoy together, or for you to give to a special couple in your life to commemorate their first year.
31. Crystal Clock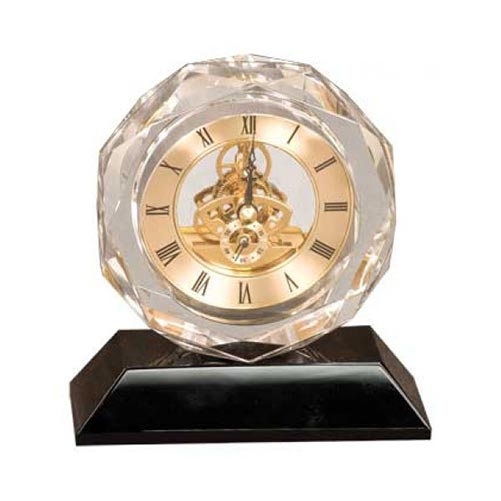 Oh-so pretty and timeless (haha, see what we did there? Timeless?) this sparkling crystal clock will be adored by both the husband and the wife.
32. Scavenger Hunt
A DIY Scavenger Hunt that can lead to a romantic picnic might be just the thing for a young couple who loves the outdoors and/or loves games.
Maybe at the end of the hunt there's an anniversary party waiting for them? Or one of these gifts we've mentioned ready to be unwrapped?
33. Bottle Opener
Something to crack open some cold, crisp beers will be just the thing to celebrate one year together. Practical, yet thoughtful, this personalized bottle opener will soon be their favorite thing in kitchen, porch, or patio!
34. Our Adventure Scrapbook Album
How adorable are these adventure books? Made from genuine leather and bound (get it? bound?) to last a lifetime, they can chronicle all of their beautiful memories together in one spot.
35. Bird Feeder
For the couple who loves hanging on their front or back porch, or simply loves bird watching, this personalized bird feeder will be a huge hit. Laser carved with their initials inside a cute heart.
Unique First Anniversary Gifts
36. Engraved Knife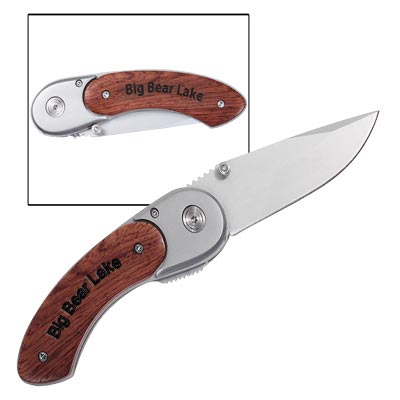 Think outside of the box with this engraved and personalized pocket knife!
For the couple who loves camping, fishing, traveling, or home improvement, this gift is sure to please.
37. Decorative Designer Fire Extinguisher
We're pretty sure no one else will gift them their own fire extinguisher!
You can't say that about a lame blender or toaster, right? Not only will these ensure their safety, they look amazing too!
38. Re-do the Honeymoon
Completely customize their wonderful honeymoon (well, not ALL parts of their honeymoon … *blushes) with this amazing experience gift.
39. "Everybody Loves __" Book
DIY Book, get memories together from friends and family about why they love your S.O.
Customizable and unique, they'll treasure this special book for the rest of their lives.
40. Enchanted Galaxy Rose
Encased in a glass dome, this enchanted, glowing Galaxy Rose will leave her gobsmacked. Especially if she's a Beauty and the Beast fan!
What to Write in a 1st Anniversary Card
Here are a few ideas:
I'd do it all over again with you …
Time has flown with you by my side.
I can't remember my life before you were in it.
Happy anniversary to an inspiring couple!
365 joy-filled days! Let's do a million more!
I love our life together.
Here's to another year of bliss!
One year seems like just a moment.
Or you could do something sweet and/or funny with one of our "We go together like" quotes. For instance,
We go together like coffee & cream, copy & paste, Nutella & a spoon.
You get the idea! For further inspiration, here are the 101 Most Romantic Anniversary Quotes.
Things to Do on Your First Anniversary
Recreate your wedding dance, or say your vows to one another again.
Print and frame your vows or the lyrics to your wedding song.
Watch the recording of the wedding.
Have dinner at the same restaurant where you had your rehearsal dinner.
Recreate your first date together.
Propose all over again!
Plan your tenth wedding anniversary.
Recreate the honeymoon.
Get out the wedding cards you received and read them aloud to each other.
Finish those thank-you notes together! (You know it's still not done.)
Eat the piece of wedding cake you saved and put in the freezer. (Actually, don't… it's gross. Just get a new cake and actually enjoy it.)
Take your wedding party out to dinner.
Main article: Gifts by Anniversary: Traditional & Modern Gift Ideas by Year
Read Next: 101 Romantic Things to Do On Your Anniversary
Pin It