Today we're going to be talking about Father's Day gifts, because it's just about that time of year again.
Hard to believe, right?
If you're like a lot of people, sometimes it can seem difficult to shop for your dad. That's because, well, you love your dad, and each year you strive to find that one special gift that you just know he'll love… instead of the same old hair pomade, tie or gift card.
Not that there's anything wrong with any of those items if that's what your dad really likes!
But if you feel like you always come up short in the gift-giving arena (even though your dad always says he loves what you get him no matter what it is), take a look through these awesome gift ideas we've curated for you.
After all, if you have an awesome dad, you want to give him an awesome Father's Day gift. That, if you'll pardon the pun, is a given.
We've searched high and low on the interwebs to come up with this list featuring the best and most memorable Father's Day gifts we could find. These are creative ideas perfect not only for your own dad, but for any other amazing fathers in your life that you want to recognize.
If that sounds good to you, let's get started!
10 Best Father's Day Gifts that He Will Love
Our website is supported by our users. We sometimes earn a commission when you click through the affiliate links on our website. See our privacy policy & disclosures for more information.
1. Custom Engraved Wall-Mounted Bottle Opener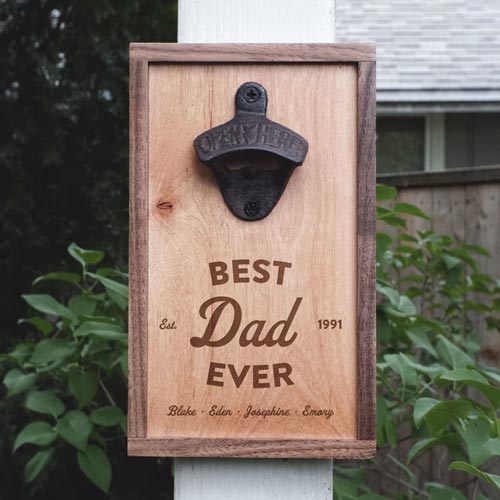 The best Dad ever deserves the best gift ever for Father's Day. If your dad loves to kick back his feet with a cold one in hand after a long day, this wall-mounted bottle opener from Northwest Gifts will take the cake.
Our hand-crafted and personalized bottle opener comes ready to mount, and is custom engraved to read "Best Dad Ever" along with your father's name and/or the names of his kids.
This is just one of many designs, and we can also completely customize these openers with any text you want. Shop all designs here.
2. Beef Jerky Flower Bouquet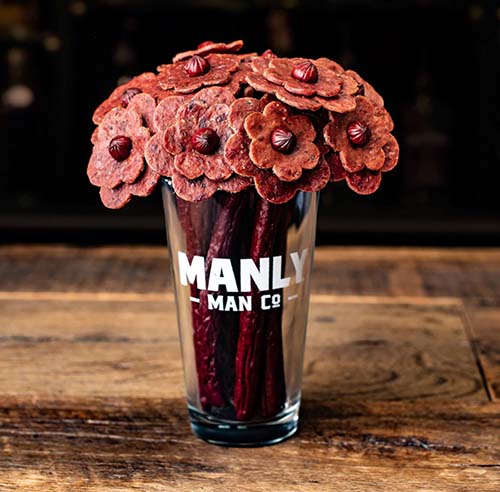 You could bring him flowers … or you could really blow his mind with this beef jerky flower bouquet! He'll be over the moon with this one, and will be cheerfully munching (and hoarding) this delicious arrangement of chewy goodness. The jerky bouquet is definitely a game changer, so bookmark this site for next year!
3. Tell Me Your Life Story, Dad
It can be hard to think of our fathers as individuals who once had a life before us, but it's true.
Your dad was once a little boy, then a teenager, then a young adult. During those years he collected unforgettable memories that you probably know absolutely nothing about.
This Father's Day, let him know that you want to know more about him and his life's journey by gifting him this thoughtful memory book.
He can do the writing, or you can ask the questions from the book directly to your dad and fill in the answers yourself. Either way, your bond with him will be strengthened and you will have a record of your father's legacy to pass down to your own children one day.
4. Restaurant Grade Propane Grill
Okay… a propane grill may seem like a stereotypical Father's Day gift, we get it. But when it's as awesome as this one, you may not be able to pass it up.
Here we have a restaurant-grade Blackstone grill with a removable flat-top instead of the typical grilling bars. This makes it so much easier for your dad to cook up (and clean up) whatever his heart desires, plus the griddle top gives him so many more options for cooking the perfect dishes!
The grill includes four adjustable stainless-steel burners as well as an electric start button.
5. Cigar Club Subscription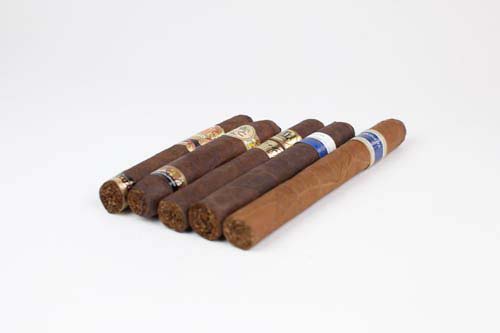 For the sophisticated Daddio, a cigar club subscription is just the thing! He'll love having his old favorites at hand, and discovering new ones, with this classy subscription box. The idea Father's Day gift for the modern gentleman!
6. First Father's Day Together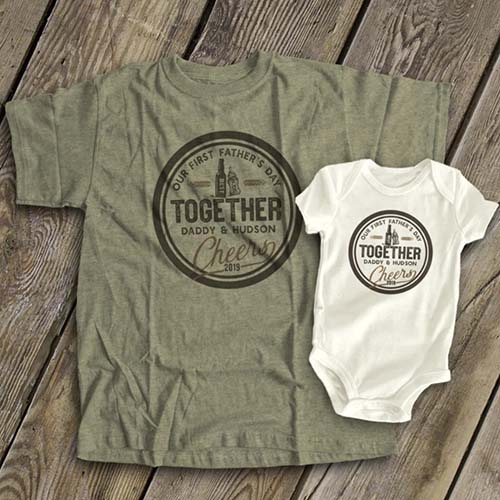 You can't go wrong with something nostalgic, not when it's your first Father's Day together! This adorable onesie goes hand-in-hand with a comfy, laid-back t-shirt. Talk about your Kodak moment right here!
Related: First Father's Day Gift Guide
7. Grass Gauge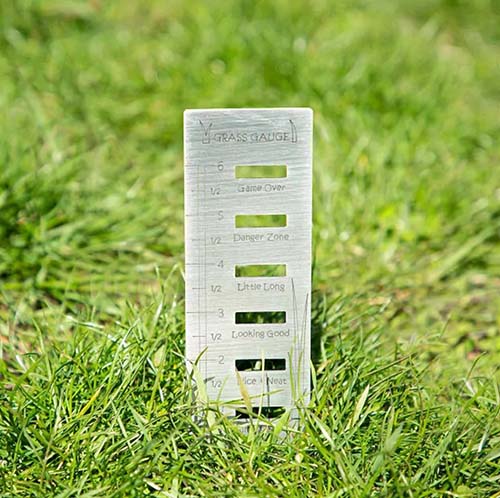 If nothing brings him more joy than a freshly mowed lawn, he's going to get his kicks with this funny (but useful) grass gauge! HMOs and curmudgeonly men everywhere approve of this gift, which tells you precisely when to give that lawn a haircut.
8. Breakfast Making Crate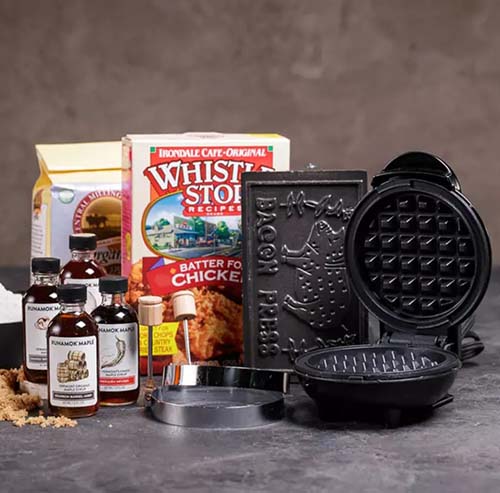 We all know it: not only is breakfast the most important meal of the day, but it's his favorite too! This great crate does all the legwork for you – no shopping required – so that you and he can make up a swoon-worthy meal that will go down in history. All while you visit and catch up!
9. Personalized Whiskey Distillery Barrel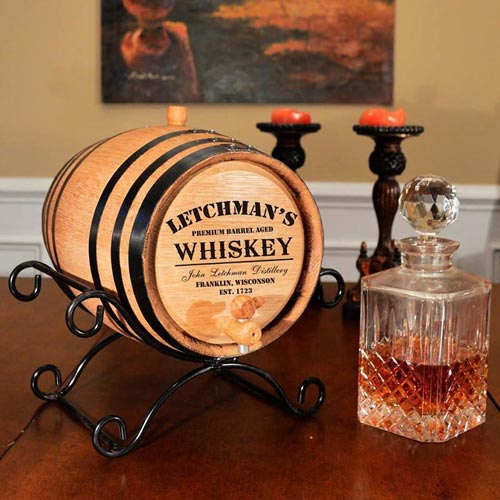 Looking for something a little more fancy to show your appreciation for good ol' Dad on Father's Day? Then take a close look at a gorgeous piece of woodwork.
This oak whiskey distillery barrel is 100% functional, meaning that your dad could totally age his own whiskey using it. It also comes personalized, making it that much more cool. Choose between several different sizes with different stand options.
10. Shiatsu Massage Recliner
If you're jonesin' for Daughter or Son of the Year, have we got a shoe-in for you. He'll be blown away in all the right ways with this fabulous Shiatsu massage recliner! It's so wonderfully comfy, he may never leave it (forget that backyard football you were planning on).
And it's stylish and chic too, so Mom won't roll her eyes when he plops it front and center in the living room.
10 Father's Day Gifts from Daughters
11. Like Father, Like Daughter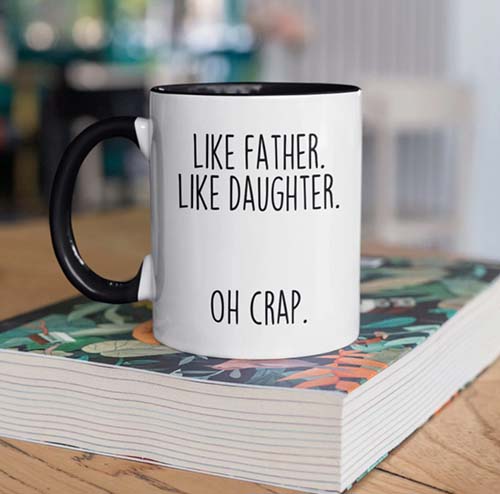 Make him laugh with this great mug! It's funny because it's true, right?! Give him a daily reminder of the fact that you turned out just like him. It's a sight to behold – just ask Mom and the siblings. Pour a cup of Joe and have a toast with these fun cups.
12. Message to My Dad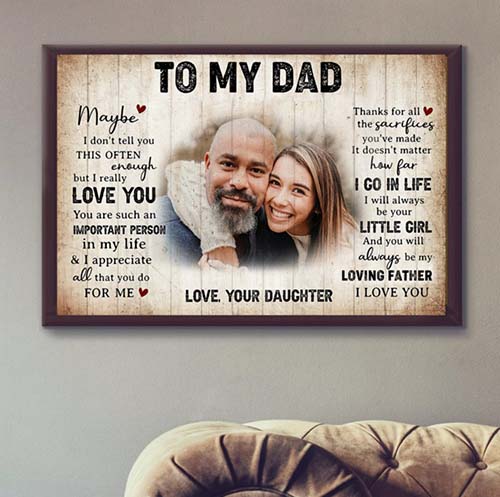 This handmade sign will make even the manliest of men tear up with its sweet sentiment and rustic design. He'll love hanging this cherished piece of art front and center in his office, den, or man cave. A special gift for a special guy – the first and best man in your life.
13. Commissioned Portrait from a Talented Artist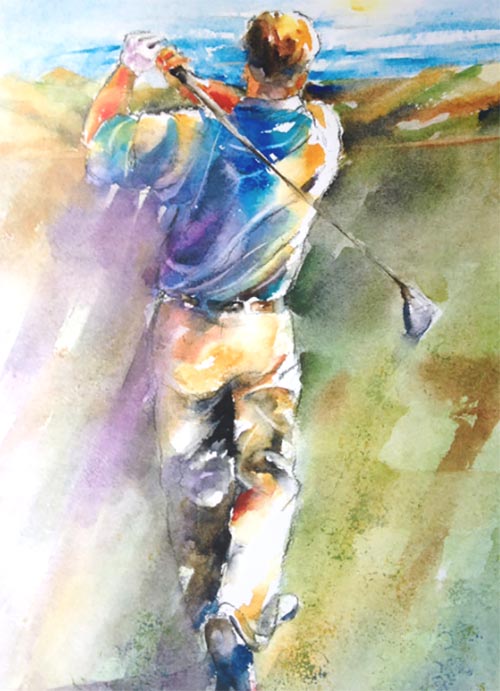 The artist Mary Ann uses her God-given talent to create stunning custom portraits for her clients. All you have to do is provide a photo from which you would like for her to base her work, and she will in turn create for you a one-of-a-kind watercolor masterpiece.
Here's a favorite father-daughter portrait: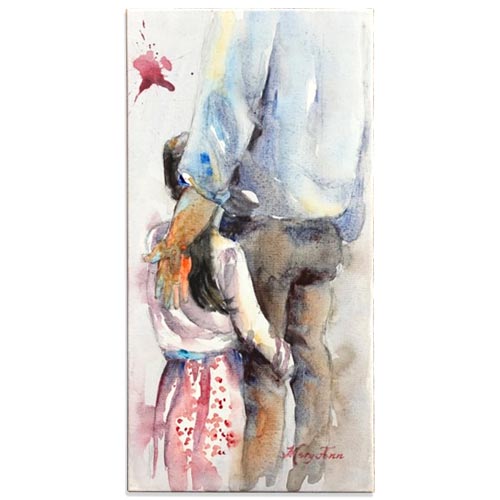 This is the type of gift that your dad is sure to cherish not only on Father's Day, but for a lifetime. If you can't afford to commission Mary Ann or a similar local artist, consider one of many talented but much more affordable artists found on Etsy.
Related: 21 Excellent Gifts for the Impossible Man
14. Leather Slippers for the Home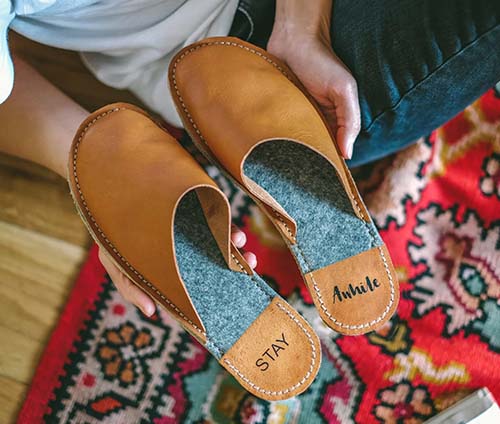 When it's time to throw out the ol' black socks with Crocs look (and it's time … oh, how it's time), then get him something to replace them!
These stylish leather slippers will help him feel like a million bucks, and he'll love lounging around looking good. Comfortable and well-made, this classic Father's Day gift will last a long time and he'll even look good as he goes to check the mail or take the dog out.
15. I Love You More Than You Love Fishing
"I love you more than you love fishing…" And that's saying something, am I right?! If Dad is an avid fisherman, then you know there's nothing he loves more (except for you, of course. Especially after giving him this great gift).
16. Dad & Me Foot Pocket Blanket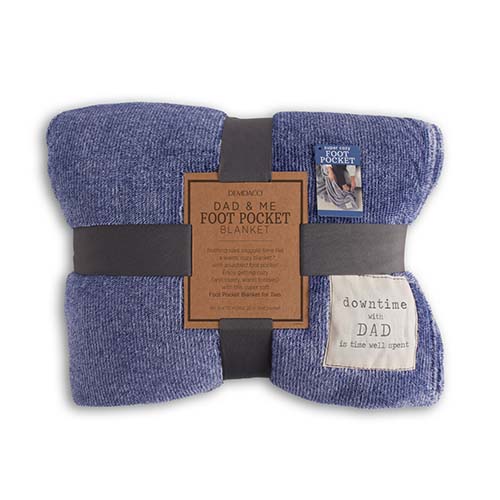 What's better than a giant fleece blanket on a cold day? One with a snuggly "pocket" that's perfect for warming up chilly feet! You and he will love cuddling together on Movie Night or around the campfire with this sentimental and functional blanket.
17. Stand Back, Dad is Cooking
Just a fair warning, y'all! This apron says it all and will keep the BBQ guests giggling as Papa Bear flips the burgers and burns (er, we meant, cooks) the hotdogs.
18. Luxury Clothing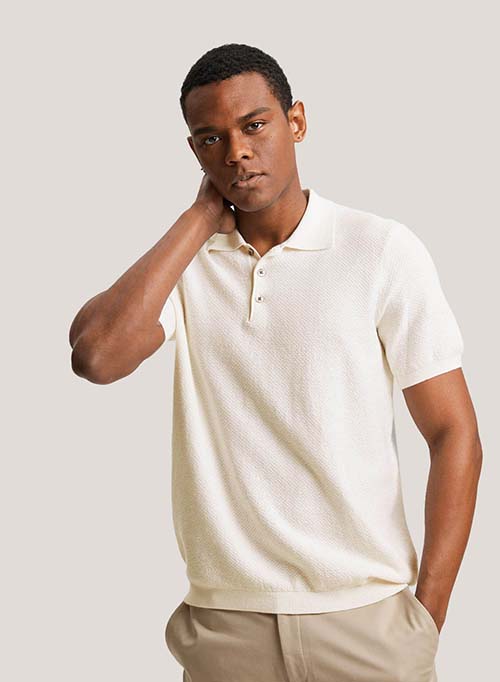 The best fathers are always caring for their family first. So it's hard for dads to think of themselves, much less splurge on their clothing. That's why some luxurious items for his fabulous body can be the perfect gift idea!
He'll love looking and feeling his best and will definitely want to plan a night out to show off his new duds (maybe he'll invite you).
19. Bake Dad His Favorite Dessert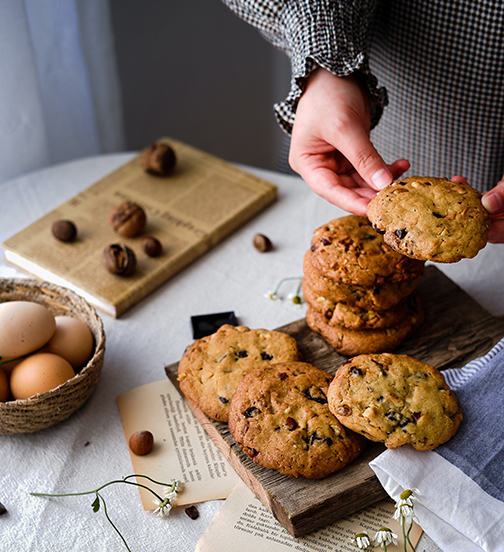 He couldn't possibly say no to his favorite dessert. Like, this is DAD we're talking about. And he'll only love it that much more when it's baked or crafted with love by you! Satisfy his sweet tooth and warm his heart all at the same time.
Here are some classics that he will love:
20. Father & Daughter Willow Tree Figurine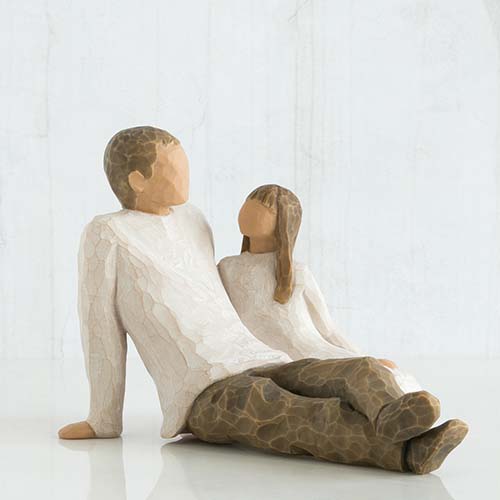 A lovely addition to his desk, office, or nightstand, he will fondly think of you every time he sees this nostalgia-inducing and sweetly sentimental figurine from Willow Tree. It's a charming addition to his collection and a gentle nod to your forever connection.
10 Father's Day Gifts from Sons
21. Engraved Leather Journal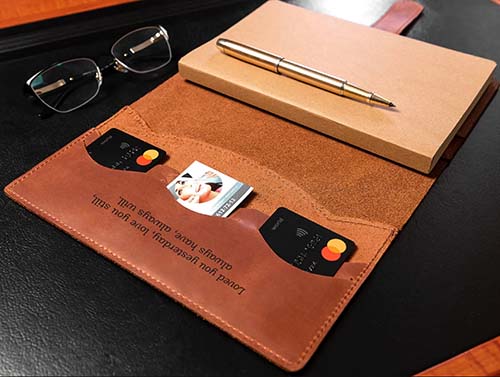 Perfect for everything from lists to journaling to doodling to mapping to writing letters or short stories, this engraved leather journal is a real winner in our books. He'll love handing this at his fingertips whenever inspiration strikes!
A great gift for an old soul, you could also pair this with a quality fountain pen.
22. Gamer Father & Son Keychains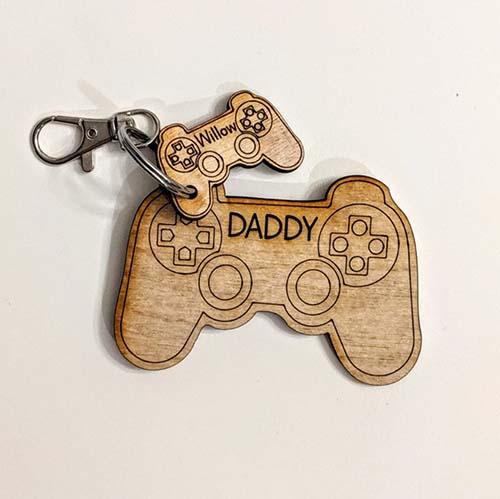 Stay connected and reminded of one another even when distance keeps you apart. These clever little wooden keychains are personalized and engraved with your names, designed look like tiny controllers. He'll love them!
23. My Favorite Child Gave Me This Mug
A sly wink and a nudge nudge to let everyone know who is his absolute favorite, this mug is sure to get some laughs! Pair it with his favorite bag of java, or a bottle of Whiskey for a great Father's Day gift.
24. Custom Photo Pillow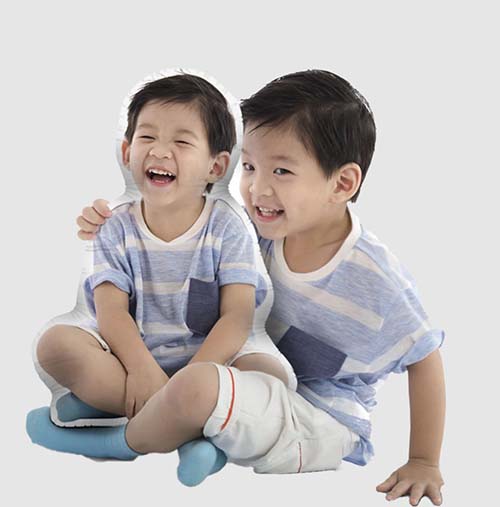 What's better than blowing up a photo of Yours Truly and having it on a pillow?! Um NOTHING, that's what. Whether you go the sweet and sentimental route, with a photo of the two of you together, or the completely ridiculous and hilarious route, with a ginormous selfie of just you, he's sure to squeeze the stuffins right out of it!
25. Old Fashion Pocket Knife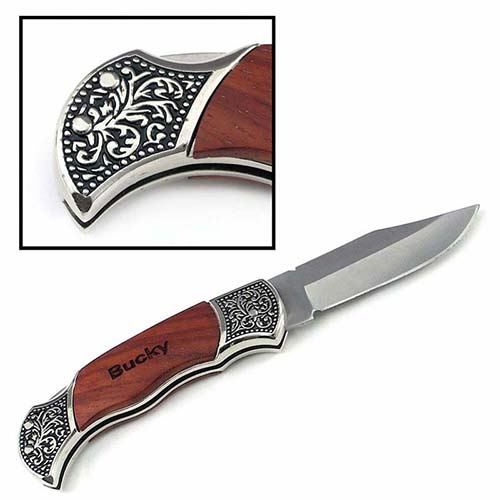 You can never have too many knives! Did Crocodile Dundee say that, or was it my own dad? Well, no matter, it rings true. So, he'll love this personalized old fashioned pocket knife and will love adding it to his extensive collection.
26. Golf Ball Auto-Return Putting Green
For the golfer, this auto-return putting green is just the ticket for happiness! He'll love the practicality and the functionality of this set, plus he'll be able to practice his swings at home even when it's raining or snowing outside.
Related: 21 Golf Gifts for the Golfer Who Has Everything
27. Dadvil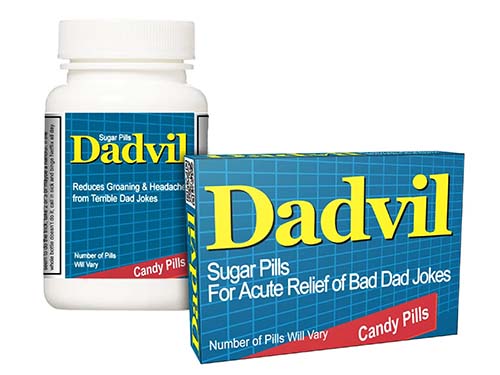 If he's the King of Dad Jokes – all hail the King! – then he'll get a kick out of this bottle of Dadvil! If you can't cure him of his bad puns and silly riddles, might as well take a pill for that headache.
Related: 100 Amazing Gag Gifts
28. Soul Buddy Matching Hats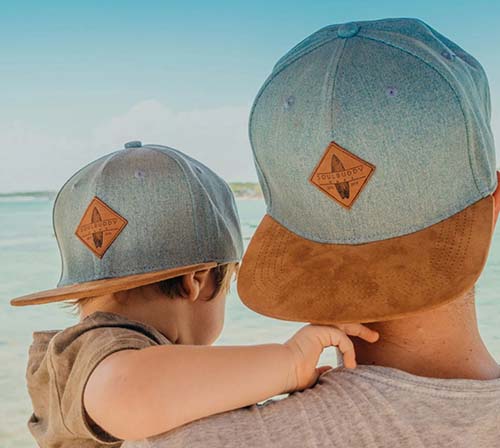 These matching caps will look adorable and swanky on the two of you! With a distressed blue jean look, they match everything and will definitely be your favorite new accessory to dress up any outfit.
29. Personalized Father's Day Gift Socks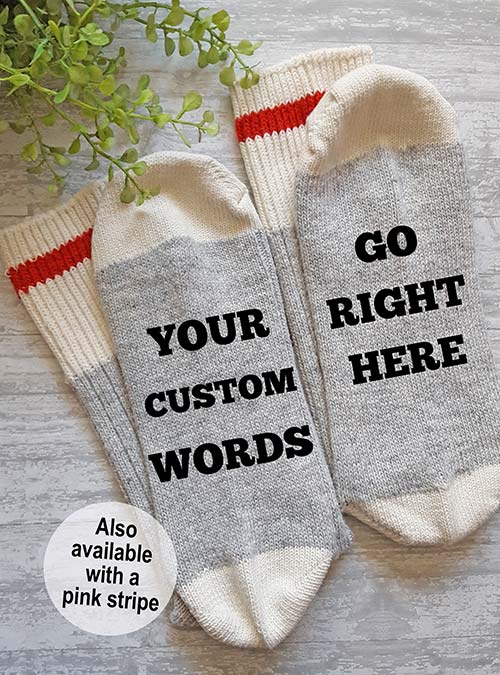 Cozy, comfy, and personalized: These custom socks make a great Father's Day Gift!
Question 1: Are you looking for a personalized gift for dad that is quirky and unique? If yes, please proceed.
Question 2: Is dad kind of a dork? If yes, get these socks.
Think about it – Socks that read "Hey Hungry, I'm Dad" every time he puts his feet up?!?! Yes, please.
You could do the classic "If you can read this, bring me a beer." Better yet, what's his favorite? "If you can read this, bring me an Old Rasputin Imperial Stout." You get the idea.
30. Custom Hand-Forged Sword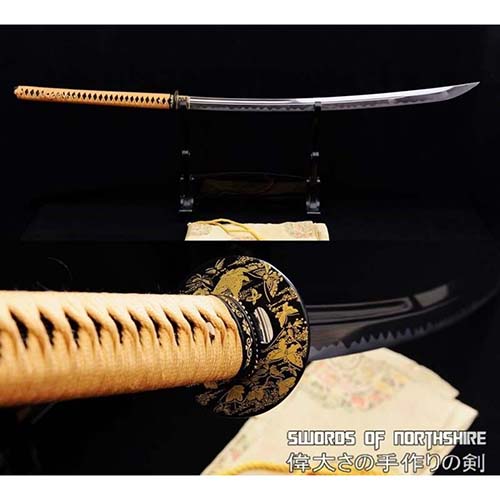 You know he wants one! A real sword, that is. These ones from Swords of Northshire are forged by hand and absolutely gorgeous.
When your dad is hard to shop for and the last thing he needs is yet another tie, get him something that will delight him and inspire a sense of adventure.
10 Thoughtful Personalized Father's Day Gifts
There's nothing better than a custom, one-of-a-kind, personalized gift on Father's Day. Here are some of our favorites!
31. "Best Dad Ever" Personalized Tumbler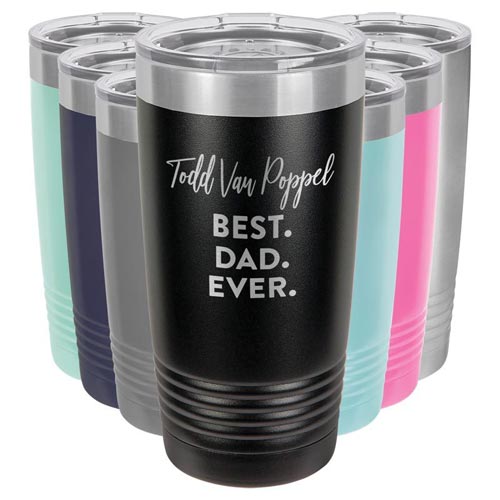 Another great gift idea for the world's greatest dad this Father's Day is this high-performance tumbler from Northwest Gifts.
The mug includes free personalization to feature your dad's name as well as the moniker "Best Dad Ever." Or anything else you like:
First Father's Day 2020
Best. Farter. Ever.
Dad of the Year
The Man. The Myth. The Legend.
These tumbler are vacuum-sealed and double-walled, which means that they will keep drinks hot or cold for hours on end. His new Father's Day gift tumbler will make him smile every day as he uses it to keep his coffee hot or his iced tea chilled. It's the perfect gift!
32. Personalized Father's Day Wallet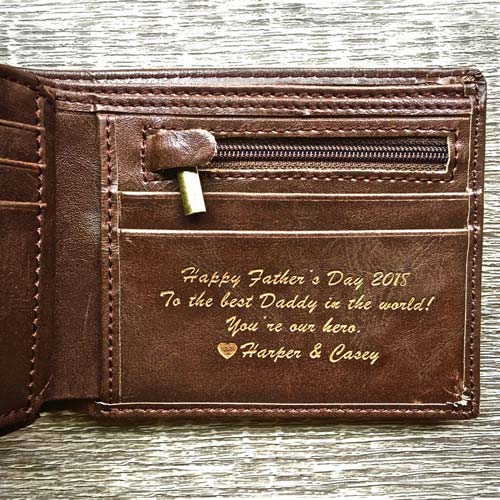 There are two things dad takes with him every time he heads out the door: keys and wallet. Us guys carry our wallets everywhere we go, so why not give him the gift of a wallet that will last a lifetime?
Especially when that gift includes a personalized message from you to him! This personalized leather wallet will be a gift he treasures always.
33. Custom Photo Key Chain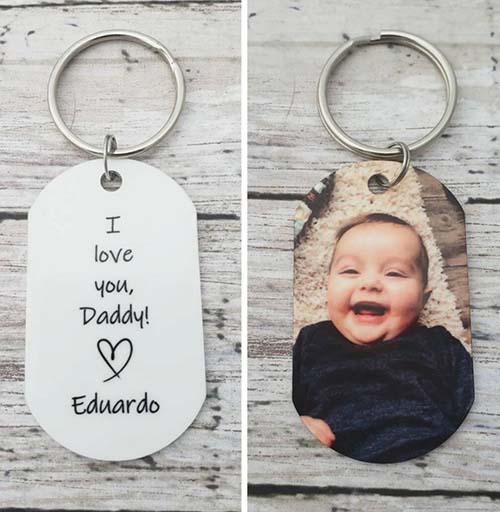 Everyone needs a keychain and this one is sweet and nostalgic all at the same time, making it perfect for Father's Day. He'll love grabbing this tiny piece of art and fondly remembering back to the day the photo was taken.
34. Dad's Tea & Biscuits Sofa Tray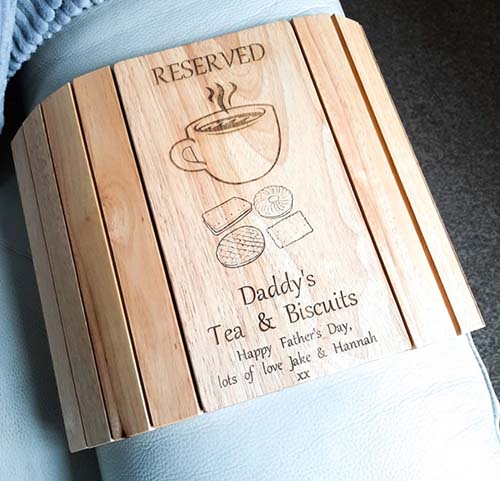 If settling down after work to a cup of tea and some cookies is your dad's fondest past times, then he will love this engraved wooden arm tray to keep his goodies secure. And he will be reminded of his sweet children (aka: you) every time he sits down.
35. Custom Engraved Bird Feeder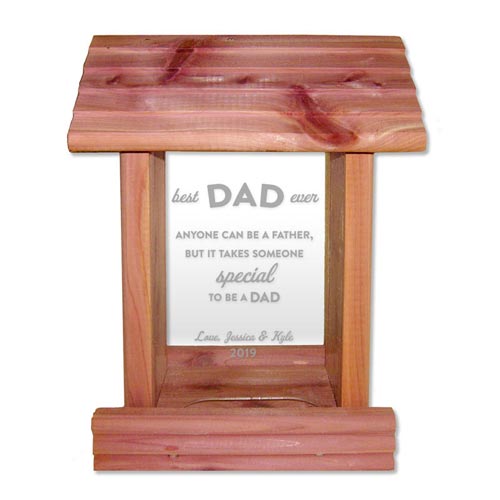 For the dad who enjoys being one with nature (or just sitting on the back porch listening to the birds sing), choose this custom-engraved bird feeder also from Northwest Gifts.
The spacious bird feeder is constructed of aromatic cedar wood to ensure that it lasts for years to come. "Best Dad Ever" is laser-engraved on the front acrylic panel, along with any other text you'd like it to say. Get yours here.
Related: Best Bird Lover Gifts
36. Personalized Coolers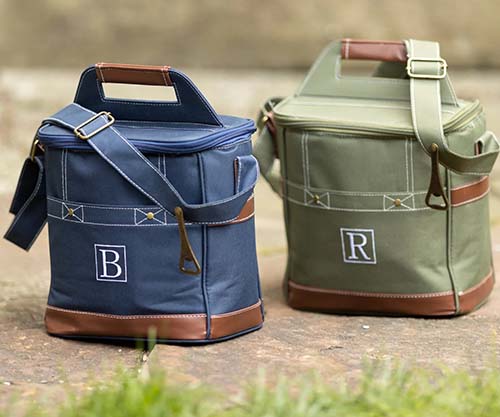 For the avid tailgater, camper, fisherman, or hiker, these personalized coolers will hold a six-pack and keep it ice cold! Not to mention it looks great doing so too. Personalized with his initials, they come in various colors so you can snag his favorite.
37. Daddy Photo Collage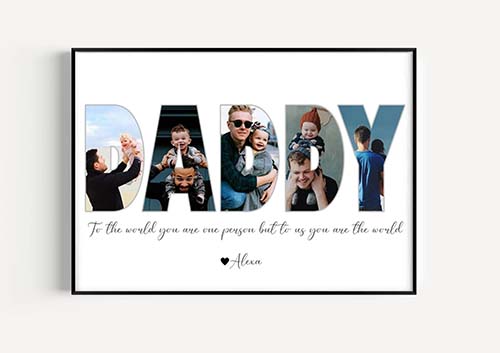 You just can't go wrong with a photo collage for Daddy! He might get a little teary-eyed (or as my dad likes to claim, "Allergies! It's just allergies!") when he opens this wonderful gift. Definitely getting a place of honor on the wall!
38. Personalized Whiskey Decanter Set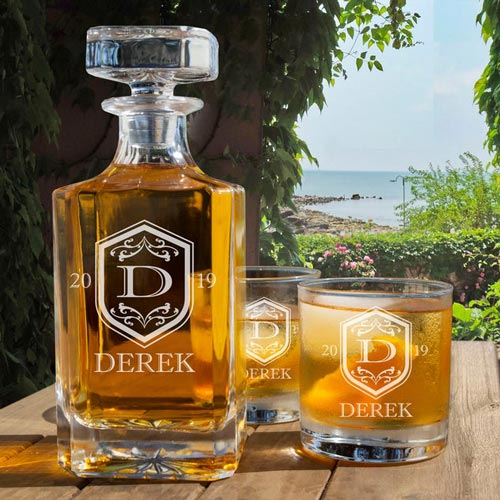 A whiskey decanter makes a classy gift for Father's Day, or any other special occasion, really.
This particular glass decanter comes as a gorgeous gift set, complete with matching glasses and laser-engraved personalization for that extra special touch.
39. Personalized Cotton Blanket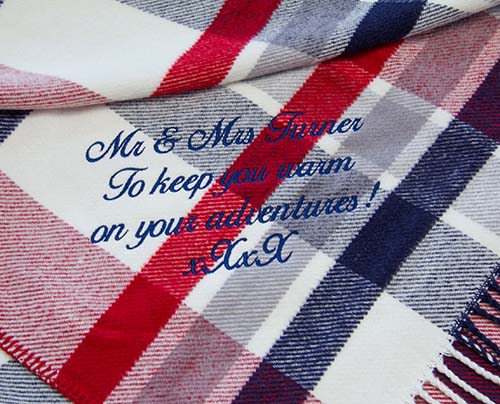 When the autumn evenings get chilly, or the spring gets a little rainy, a good blanket to keep your tootsies warm is a must-have! Enter in this personalized cotton throw that will keep him warm, both inside and out.
40. Regal Painting of the Children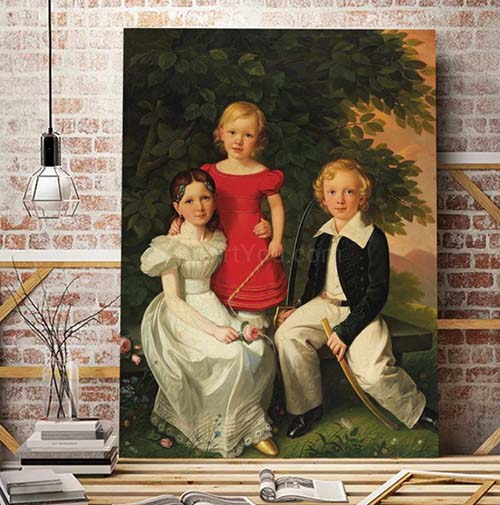 Make him absolutely belly-laugh for five minutes straight with this utterly ridiculous and over-the-top portrait of you and your siblings! It really is the gift he never knew he wanted until he saw it! Don't forget to add in your pets as well, for an extra chuckle.
10 Homemade Gifts for Father's Day
Sometimes, it's the DIY gift that best shows how much you care. Here are some great ways to put time, thought, and creative effort into this year's Father's Day gift!
41. Homemade Hot Sauce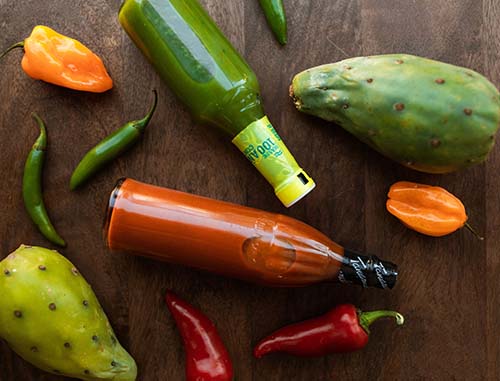 If hot sauce is his "jam," and he never goes anywhere without a travel sized bottle of Tabasco, then why not try your hand at making your own? He'll love the thought behind something homemade and he'll love sampling it too!
42. Father's Day Candy Tie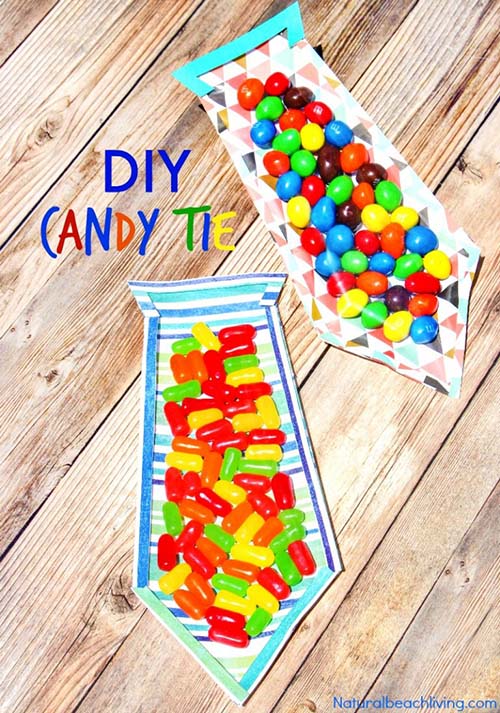 It may be old hat to get Dad a tie for Father's Day, but not this one! If his sweet tooth always gets the best of him, he'll love munching on his favorite candy, all packed into a cute and funny tie made by you.
43. Rustic Tree Stump End Tables
These rustic tree stump end tables are going to look great in his office, den, or man cave! They have a timeless feel and a vintage vibe that will really make his decor pop. A fun project to make for you, and a fun place for him to set his remote control!
44. Make Him a T-shirt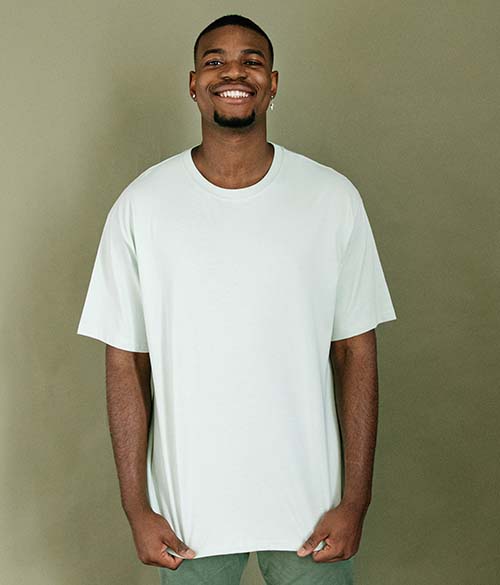 Why is it so hard to find the World's Best T-Shirt?! Probably because they're mass-produced and considered one-size-fits-all. Not so when you learn to make your own tee from scratch! It will truly be a one-of-a-kind Father's Day gift that he will love.
45. Father's Day Trophy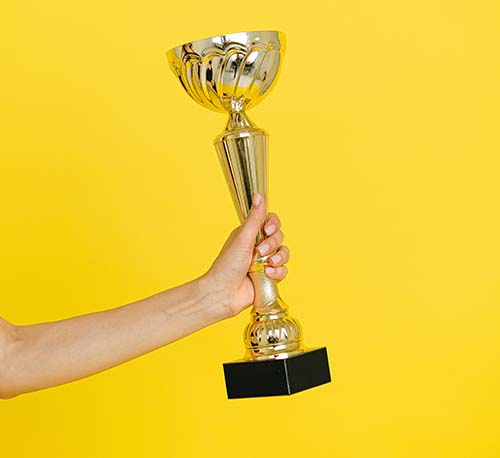 Leave no doubt who is the best dad ever with this fun DIY Father's Day trophy! He will proudly display this right next to your fridge artwork, homemade ashtray, and clay hand/footprints.
46. DIY Scratch Off Card
The fun part of this scratch off card is how personalized it is! Have him scratch off whatever squares you like with this fun gift: from a day of bowling to a foot massage to a facial to a night out at the movies. The possibilities are endless!
47. Build Him an Adirondack Chair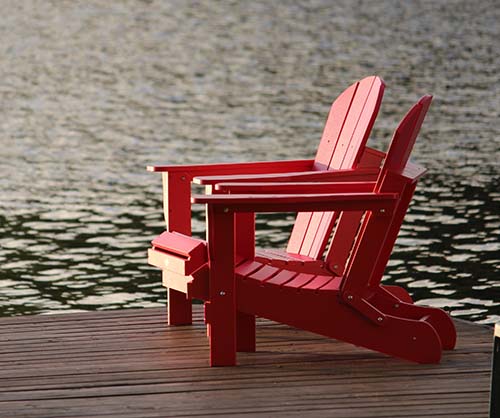 Sure, you could buy him one, but a homemade DIY Adirondack chair will go down in history as one of his favorite Father's Day gifts of all time! It will take some time and effort, but the reward is seeing his face light up. Now … how to wrap it … Good thing we have a guide for how to wrap large presents!
48. Everything He Loves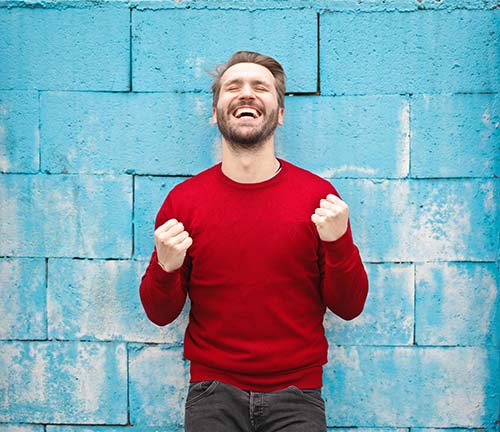 It's so easy and fun to fill up a basket or crate with everything he loves! From his favorite candy, to sodas/beer, to shirts, golf balls, snack foods, alcoholic beverages, cigars, music, and more! He'll love digging in and discovering the delights you packed in it, all for him.
Check out this guide for 100 great ideas!
49. Father's Day Pencil Cup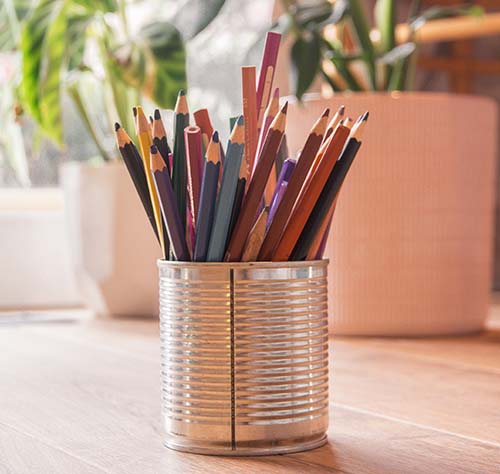 This cute pencil holding cup will look great on his desk, whether at work or at home! Keep all his pens and pencils handy, instead of rattling around in a drawer somewhere. He'll love the witty look and the functionality of this gift.
50. Origami Father's Day Card
Sometimes the card IS the gift! Check out this totally amazing origami card that you will have just as much fun making as he will opening. This might be the start of a new hobby!
Related: Printable Father's Day Activities
10 Simple Father's Day Gift Ideas
Simple doesn't mean forgettable. In fact, these are some of the most memorable and appreciated Dad gifts of all time. He's a simple guy, and appreciates this simple things in life. So get him a gift to match!
51. Best Dad Ever Cutting Board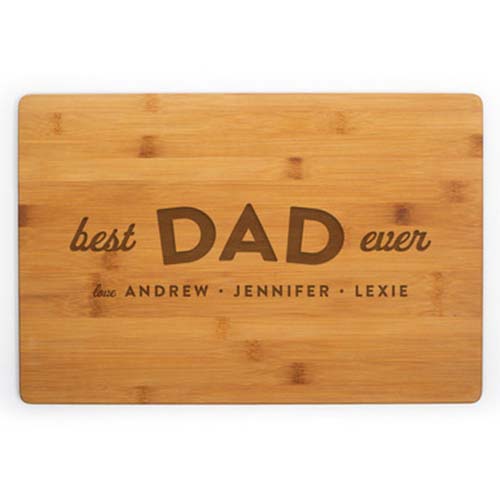 Leave no doubt with this great cutting board. He'll love slicing cheese, dicing onion, or putting together a condiment tray on this wooden board. Perfect for backyard BBQs, dinner parties, or just his famous Saturday night spaghetti feed!
52. Personalized Picture Frame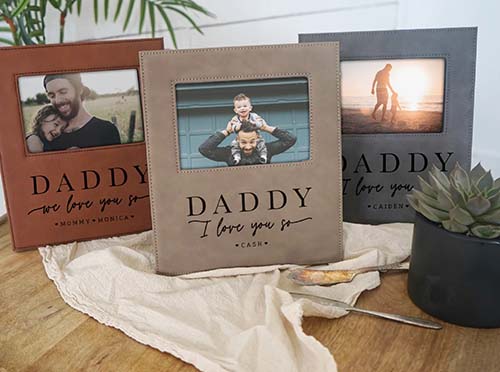 These great looking frames look amazing even without the photo inside yet! Imagine how much better they'll look after you personalize it with your names and find the oh-so perfect photo to nestle inside.
53. A Tree Donated in His Name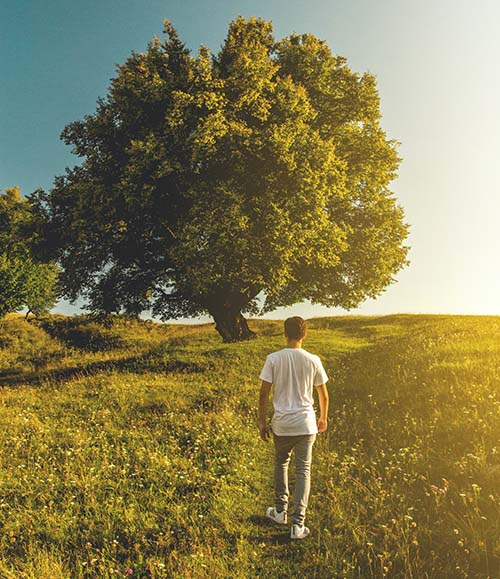 Some dads are hard to shop for because they don't love things but rather, they love the experience of nature. If that's him, then this gift – donating a tree planting in his name – will be absolutely perfect!
He'll love the sweet sentiment behind it, and will enjoy "checking up" (online, using geolocation) on his tree from time to time.
54. Beer Cap Collection Map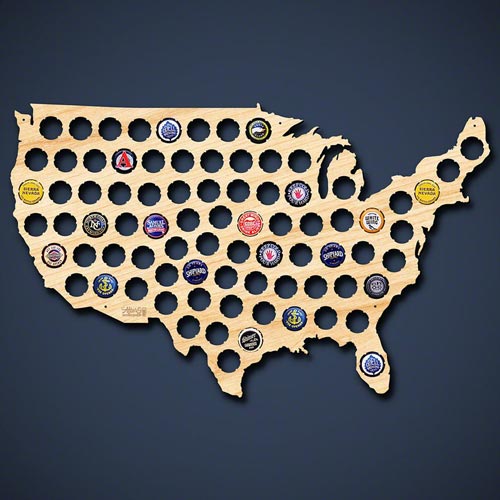 Does your dad have a pretty hefty beer cap collection, but nowhere to properly display it? Or do you think he might have a collection, if only given the slightest push? Help him out in that department with a unique Father's Day gift idea that he'll have tons of fun organizing.
This handcrafted beer cap map is made of quality birch plywood and implements a five-point locking mechanism to ensure that the caps stay in place for years to come. It measures an impressive 24″ x 15″.
55. Noise Canceling Headphones
Dads lead noisy lives, can we get an amen? He'll love having the perfect set of noise canceling headphones for when your little sister holds a sleepover, or your brother is raging at the game. A decadent but necessary gift for a great dad!
56. Monogrammed Sweatpants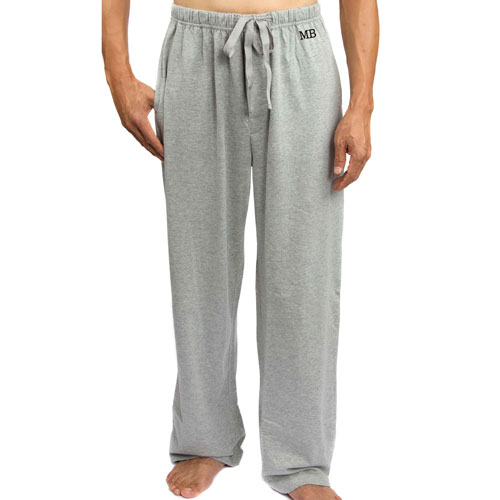 Sometimes a dad just needs to lounge. Let him luxuriate in style this Father's Day with some comfy, quality, and personalized sweats.
Available here in black or gray in breathable 100% cotton jersey. Two seam side pockets, elastic drawstring waistband, and free customization in your choice of thread color. Up to 3 letters are allowed, so this is ideal for initials or simply "DAD".
57. Puffin Drinkware Can Coozies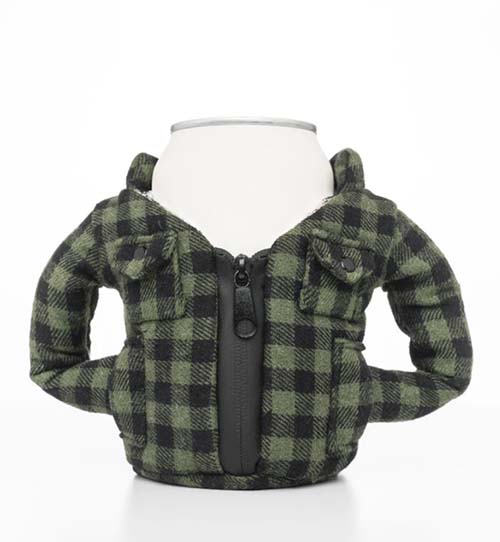 Pick out his own style with these funny cozies! Whether he's a flannel guy, a sophisticated gentleman, or somewhere in between, he'll love having one (or several) of these around to keep his brewski cold! His friends will definitely want one too, so be prepared to answer "where did you get that?!"
58. Husband. Dad. Happy Camper.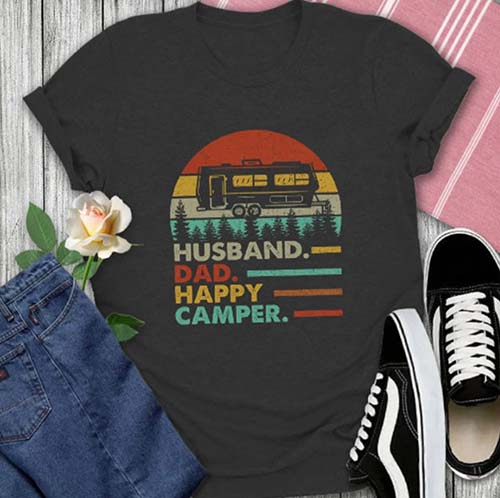 Keep it simple and perfectly said with this great shirt. He'll love pairing this with his favorite cargo pants, or board shorts. Just add in a camping trip and you're set!
If he loves the great outdoors, check out this article for more great outdoor gifts.
Related: Camping Gift Guide
59. Custom Map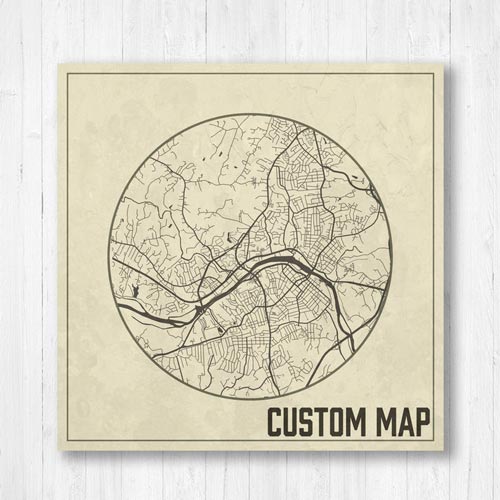 Everyone, including your pops, has that one place that they'll always love and be drawn to.
Whether it's the town they grew up in, the city they went to college in, or where met the love of their life, this place holds a special place in their heart and always will.
This Father's Day, give your dad a gift that he can not only feel in his heart, but see with his eyes every day: a stunning custom-made map of his beloved city.
60. Vintage Candy from His Childhood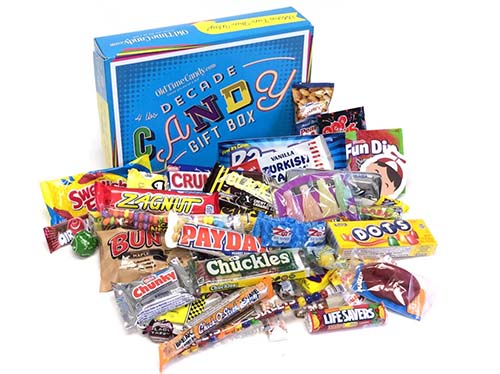 You can't find these yummies at just any old grocery store! He'll be delighted and enamored with this fun box of totally retro and vintage inspired candies. Maybe he'll share… um, ok, maybe not. It is his day, after all!
Related: Best Vintage Gift Ideas
A Few More Unique Father's Day Gift Ideas
Creative, fun, and unique – just like him!
61. Engraved Wooden Suit Hanger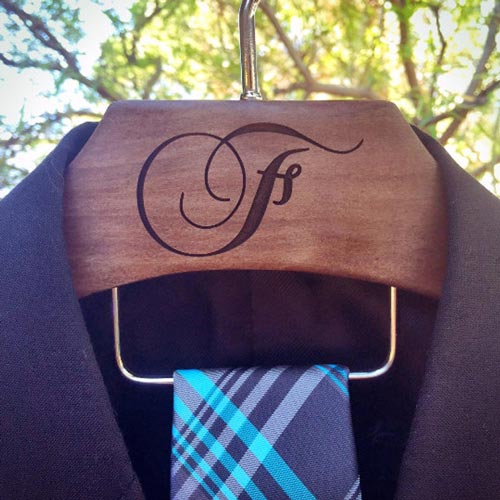 Many men have a special suit or two kept neatly in the back of their closet for when the occasion calls for formal dress.
But not all of them have a suit hanger befitting of their classy garb.
On Father's Day this year, your dad finally will let you choose to give him this custom-engraved wooden suit hanger. The stylish and timeless hanger includes a bar for hanging pants, as well as an accessory bar for coordinating ties.
Related: Classy Gifts for Men That Will Always Be In Style
62. Five Star Dad Ammo Box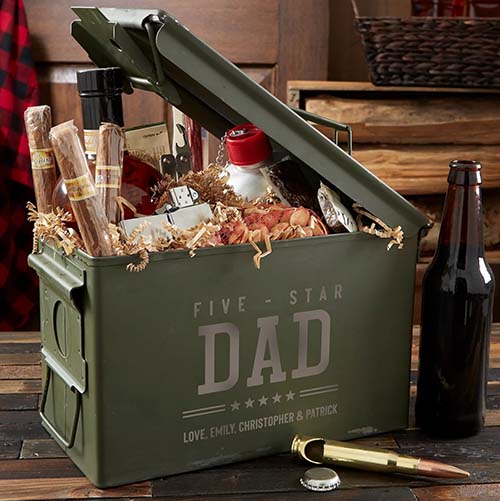 A good ammo box is hard to find, so we found it for you! This is a genuine, military issued ammo box that is totally personalized with you and your siblings' names on it. Whether you pack it with other gifts is up to you.
63. Personalized Garage Clock Sign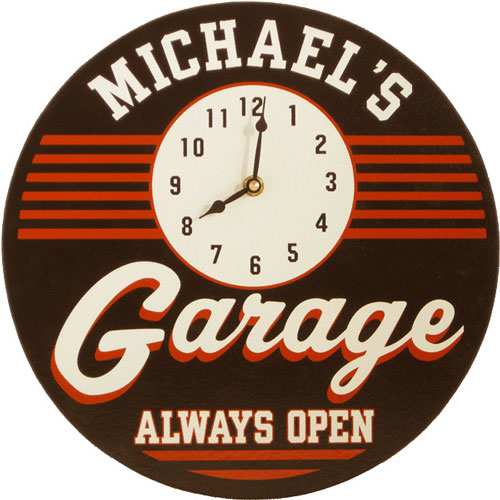 For the mechanically inclined dad who unwinds with his tools in the garage, this retro-style garage clock sign is the ultimate personalized Father's Day gift.
It's made in the USA, customized to order, includes a working clock and arrives ready to hang.
64. Family Handprint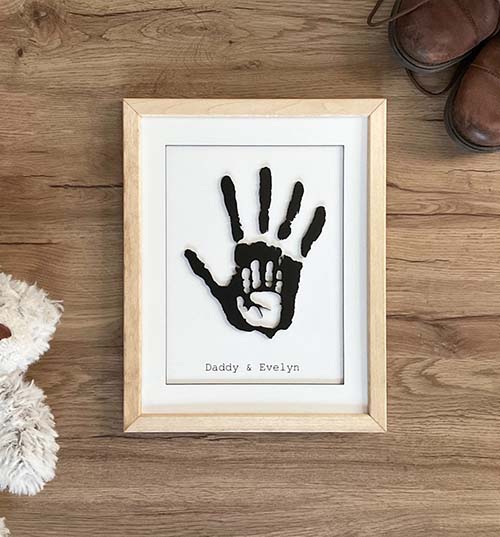 You know he loves gifts that make him melt! He'll be all warm and fuzzy inside when you get him this family handprint. The 3D cutout of his hand, plus his little one's, is a gift to cherish for years and years to come.
65. History By Mail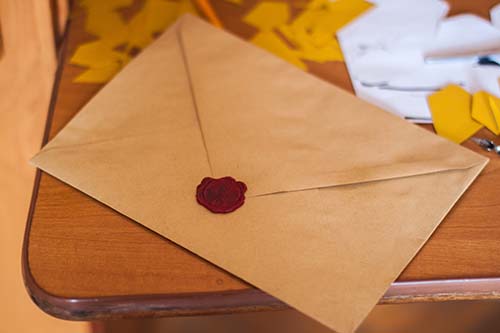 For the history buff, you just can't go wrong with History by Mail! Checking the mailbox has never been so fun (especially since Publisher's Clearing House went away). He'll love learning new nuggets of facts and will adore sharing his newfound knowledge.
66. Personalized Nightstand Organizer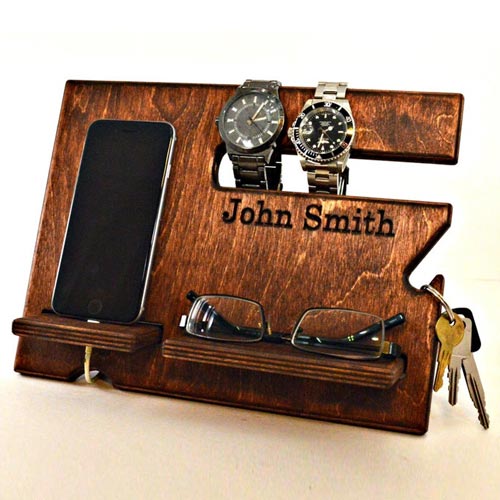 These days it can be difficult to juggle life, work, and all the odds and ends that come with both territories.
So to help out your dad or another dad you know this Father's Day, and surprise them with this night stand organizer so that they can keep all their essentials in one place, ready to go for the next day. There are spots for keys, glasses, watch, cell phone and charger, and anything else they can't do without.
Oh, and it comes personalized, too.
67. New Dad Jokes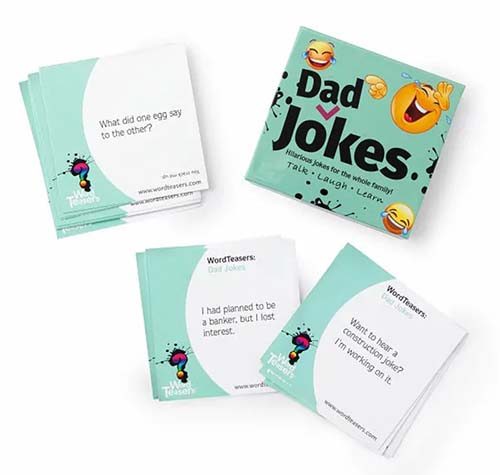 Because you know he's dangerously close to running out! If he keeps the same ol' dad jokes in his arsenal and needs some new material (or you and everyone else needs him to have new material), then this is a flawless gift idea!
68. Take Him on a Much-Needed Vacation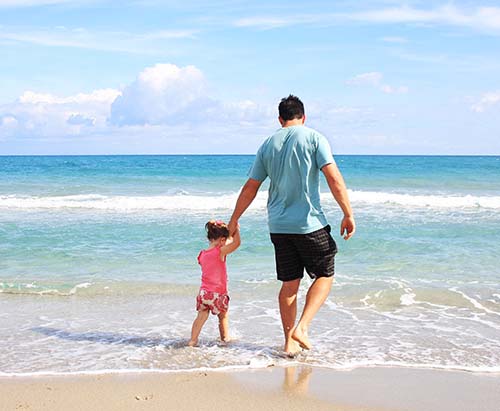 Making memories with Dad is the PERFECT way to spend Father's Day. Remember all those soccer games and swim meets and gymnastics competitions he was forced to attend? It's time to pay him back in spades! Take him on a much needed vacation and just watch him relax and unwind.
This special gift box from Giftory is a great way to do just that. You pick a gift box, they ship it to him, and he gets to choose where to go and what to do – whether near or far, all he'll need to do is get there.
And it goes without saying, he's taking you with, right? Right, Dad?!
Printable Father's Day Cards
Be sure to include a sweet, thoughtful, and/or funny card in with your gift. Here are some of our favorites.
Dear Dad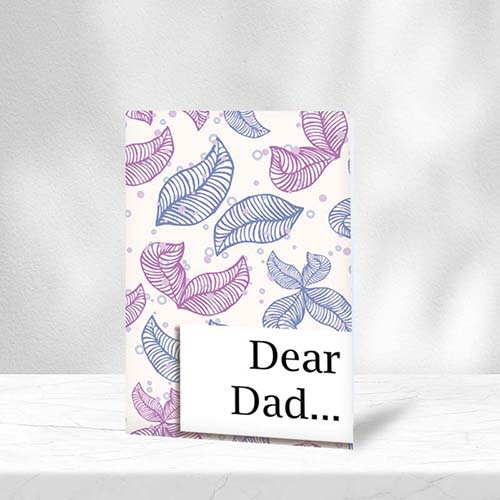 Orange You Glad…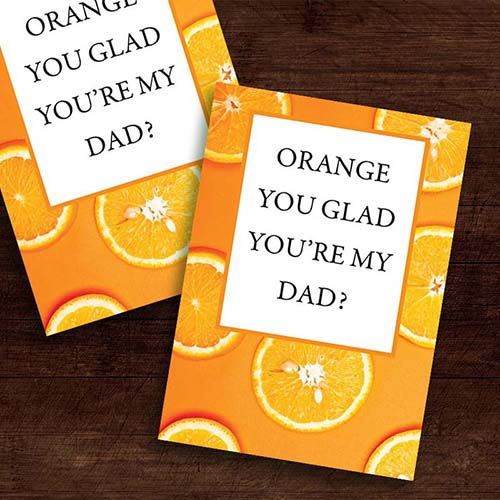 Office Shirt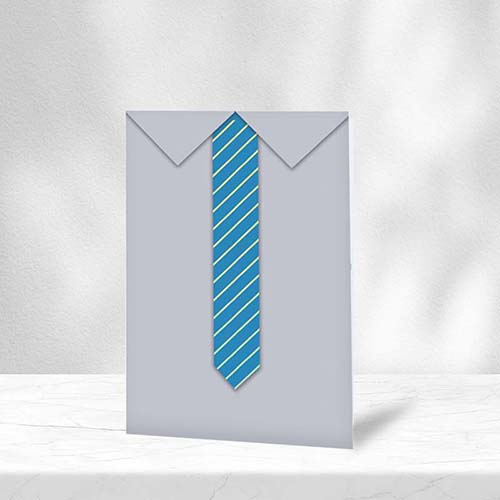 Moustache & Coupons Card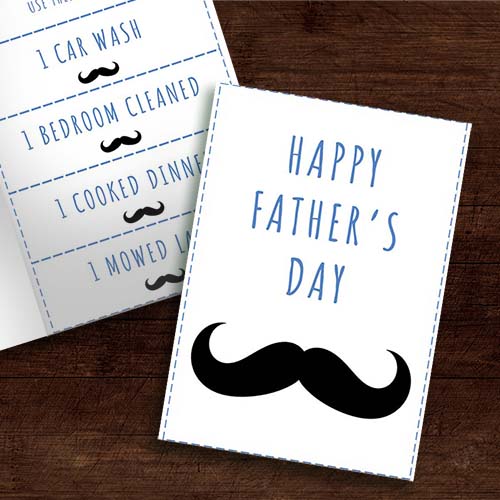 Best Dad Ever Gift Tags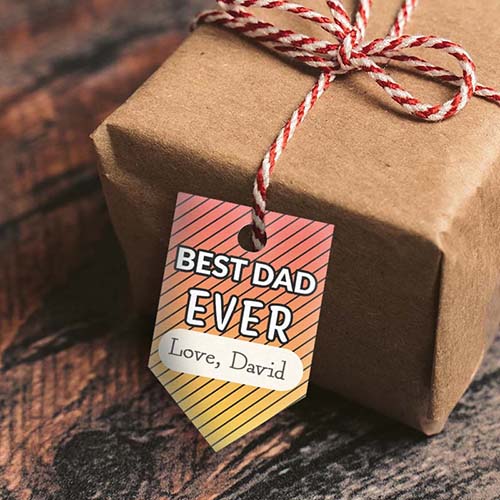 More Father's Day Gifts
Want to keep looking? For even more great Father's Day gifts (or gift ideas for men in general), take a look at what we've put together in our ultimate Best Gifts for Men post.
At our parent site, Northwest Gifts, we have a wonderful collection of personalized products in our Father's Day Gift Guide.
Here are a few more Father's Day gift ideas that we just couldn't pack into this post:
That's it! Thanks for reading through our top gift picks for Father's Day! We hope we've helped you find the perfect gift to give your dad this year, or at the very least helped you with some fresh inspiration should your search continue.
Lastly, if you have any other great gift ideas for Dad that you want us to know about, feel free to share them in a comment below.