Sometimes you just feel like giving. It's a great feeling, giving a gift for no reason other than to show that you care. Here are 10 creative "just because" gift ideas, all for $20 or less. Whether it's your bestie, a co-worker, your spouse, or a good friend, these fun gifts are a sure winner and won't set you back much more than a Benjamin.
10 Creative "Just Because" Gift Ideas
1. FOR A CO-WORKER: UNICORN TAPE DISPENSER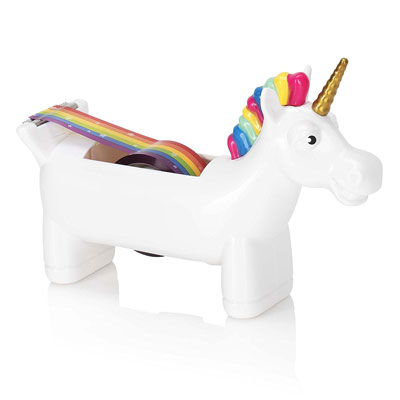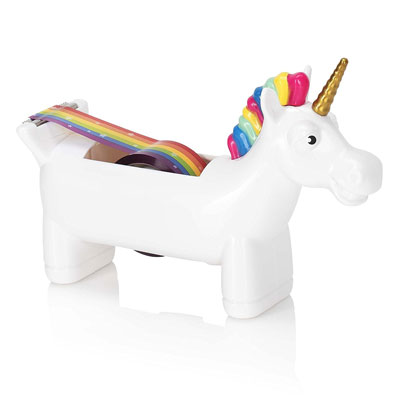 Do you have a quirky, whimsical co-worker who is always stealing your tape? Get a Unicorn Tape Dispenser, just because. Includes 2 rolls of rainbow tape. Also comes in weiner dog and frog designs.
2. FOR THE WINE CONNOISSEUR: PERSONALIZED WINE BOTTLE OPENER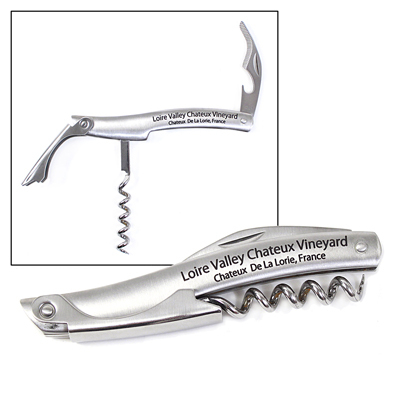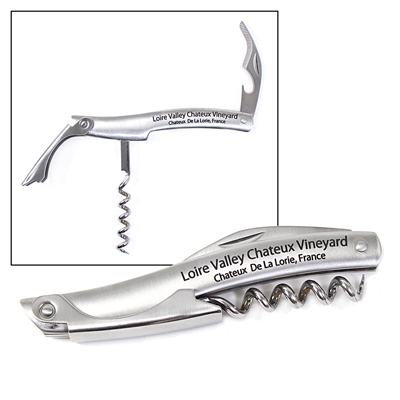 Etch a favorite quote, special date, or "I love you" message onto this stainless steel wine bottle opener accessory multitool. This is a stellar wine-themed "just because" gift for twenty bucks that will be remembered and treasured always. Well worth it. (Available here)
3. FOR THE NATURALIST: ESSENTIAL OIL DIFFUSER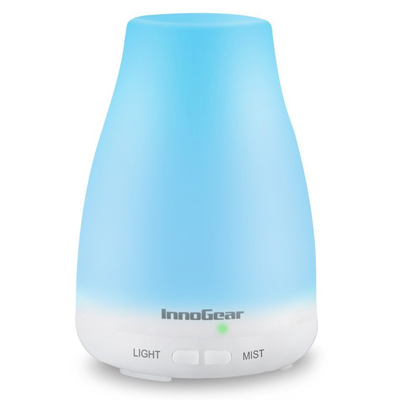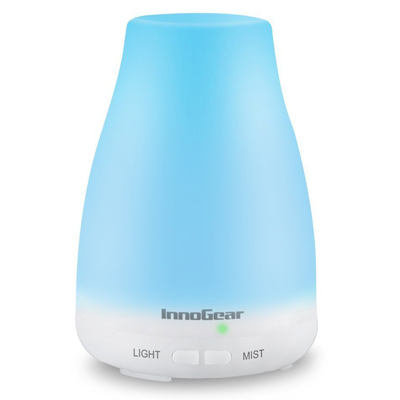 Everyone seems to be getting into the essential oil diffusing game. This is one of those things that a special person in your life will probably want, but won't always get around to getting one themselves. But once they have it, they'll wonder how they ever lived without it! (Available here)
4. FOR RELAXATION: ORGANIC ARTISINAL BATH SALTS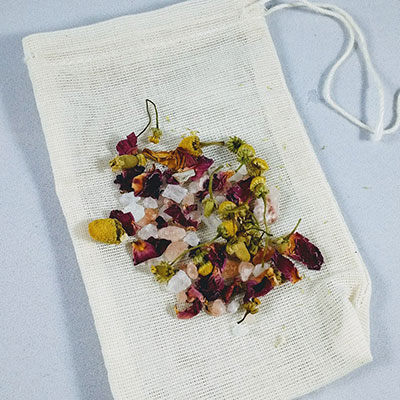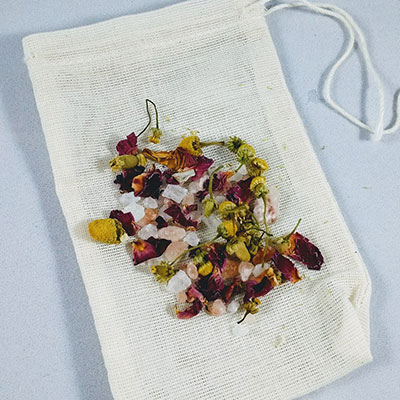 Hand-crafted small batch organic bath salts, for pure relaxation. The perfect treat for the perfect end to a long and beautiful day. Filled with a blend of specialty salts and highlighted with rose petals, calendula oil, and chamomile flowers.
5. FOR YOUR BFF: FRIES BEFORE GUYS TOTE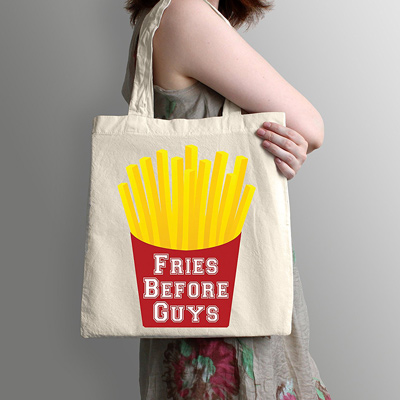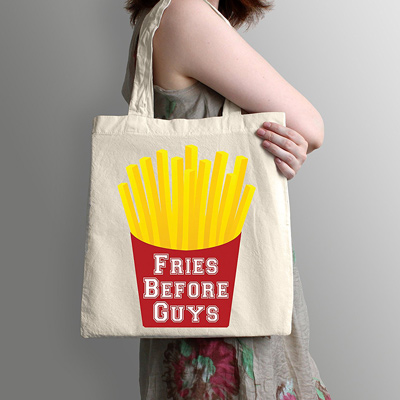 Fries are so delicious…. a great gift idea for a bestie, and she doesn't even have to be getting over a relationship. This is a totes perfect tote for… Just because. (Available here)
6. FOR THE DOG-LOVER: DACHSHUND ICE CUBE TRAY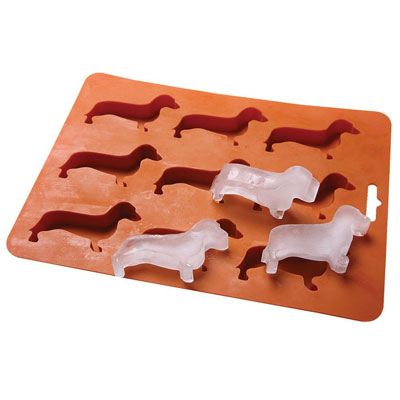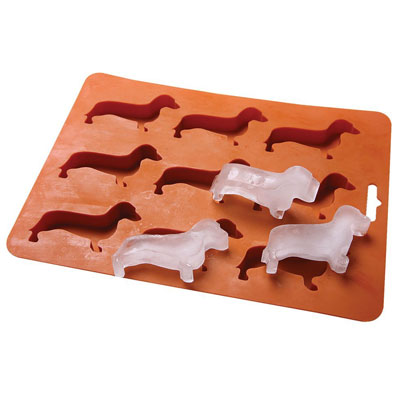 It's a dog-eat-dog world out there, and your friends deserve to chill out with some refreshing beverages littered with…. dachshund ice cubes. Unleash the cooling power of the dachsh, and make a friend smile with this creative "just because" gift idea.
7. FOR THE DUDE: HAND GRENADE ICE CUBE MAKER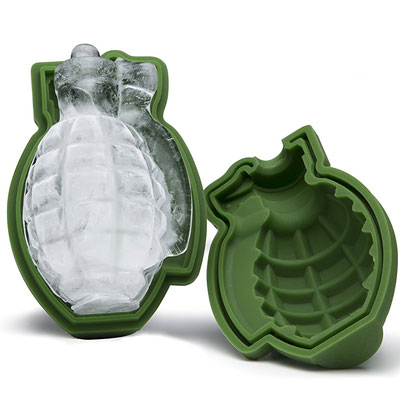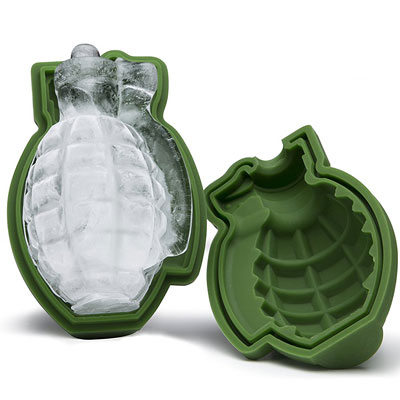 While we're on the topic of ice-cold drinks: why don't you make it "explosively" cold with a 3D hand-grenade ice cube mold?? Just one cube should do the trick. And it looks so cool!
8. FOR TEA TIME: JUST HANGING OUT TEA INFUSER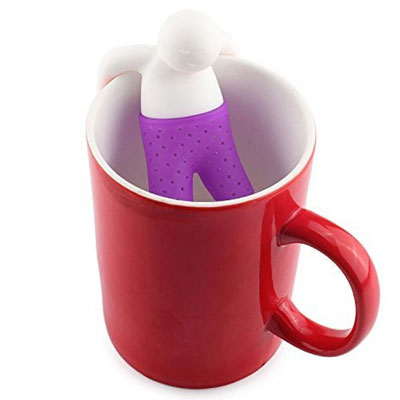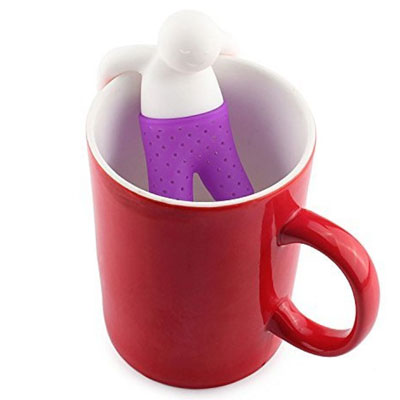 If you have a friend who loves tea, and if you like to "hang out" together drinking aforementioned tea, maybe a couple of these creative tea infusers will be the perfect "just because" gift.
9. FOR THE ANIMAL LOVER: LIFELIKE ELEPHANT TOY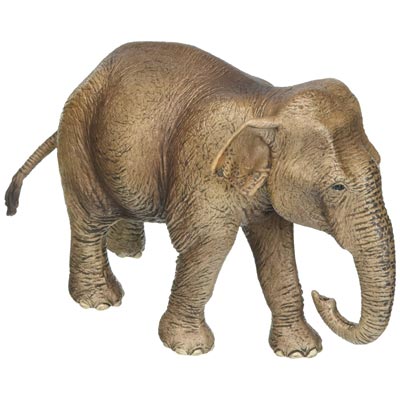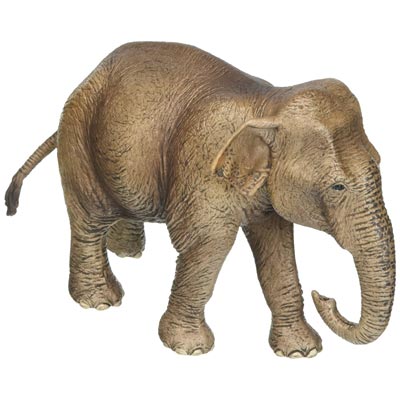 This cute little guy is a teriffic adornment for the desk, office, bookshelf, or nightstand of anyone who loves animals. Add in a tiger or a giraffe or any of the many other options to create a herd of gifts!
10. FOR THE KID AT HEART: SLIP N SLIDE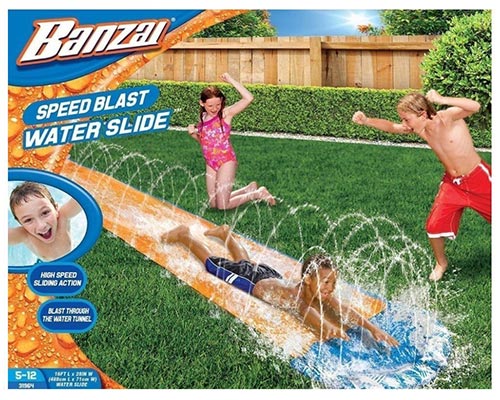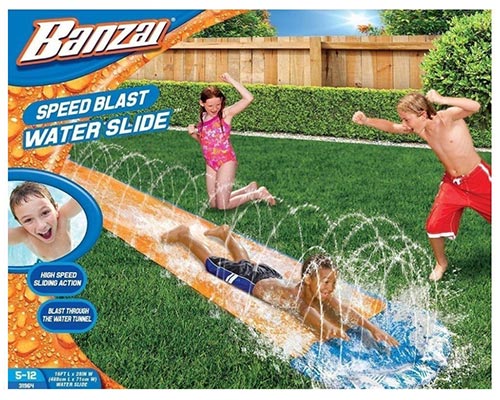 The perfect "just because" gift idea for the young at heart…. maybe it's just because it's summer, or perhaps it's just because you want to see them belly flop on the lawn, whatever your motive may be, a lawn water slide is a great fun 'n fancy free gift to give, just because.